Category:
---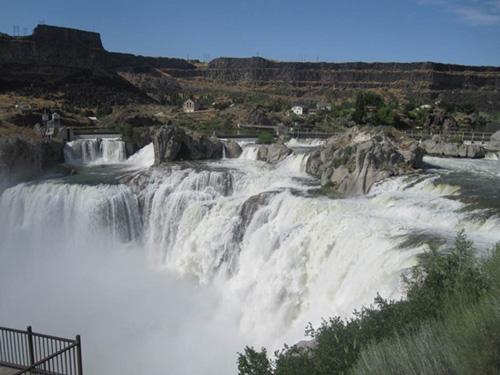 In this recent Artic Blast our temperature here was low enough for us to take a new look at what we were wearing. I dug into my closet. I got to wearing a sweat shirt and a hoodie around the house and then before I went outside I dug deep, deep into my closet and discovered an aqua colored Hellyl Hansen double lined 100% nylon outer shell. It had a zipper in front that went on up on the collar right up to my nose. On the outside left chest area was embroidered "Alamgamated Sugar Company, Safety 200 Club, Twin Falls." What an awesome memory that triggered. In June of 1997 That firm hired me to fly in to Twin Falls, Idaho and together with it's vice president of operations Pete Chertidi we toured together throughout the states of Oregon and Idaho visiting their sugar factories. I made a two hour safety presentation at each plant. I will never forget the day we visited the Shoshone Falls and there had been so much rain that the falls had a record setting amount of water going over the falls and instead of just "Twin Falls" like the name of the community nearby, there were a dozen or so roaring water falls. Pete wrote me and described it so well saying, "The Shoshone Falls were definitely breathtaking weren't they? The word magnificent was invented to describe such a force of nature at work. It was a spiritual experience in its own right."
That quality 21 year old jacket still looks like new. It really keeps me warm but the precious memory of that tour, of the wonderful, enthusiastic meetings we shared and the lives we touched with our presentations truly warm the cockles of my heart.

I ran into a lady at Walmart's I hadn't seen for a while and she said to me, "What do you think, Art, do you think we will survive 2018?" Now is that a nice thing to say to a guy who is 88 years old? She wasn't much over fifty I'd guess, and so I knew she was leading somewhere else. Turns out she had been listening to the wrong TV stations and reading about nuclear wars and terrorists in the U.S. and fires in California and horrible weather predictions and reading Trump Tweets. I guess any of the above might get a person to ask that question. Will we survive 2018? Well, I for one am counting on it. In fact, I'm looking forward to it. In fact, I just bought some green bananas the other day. I hope you counting on it too.
I was born in 1929 in July and just two months later the stock market crashed, banks failed all over this country and and I have felt obliged to cheer people up ever since then. Just to get the record straight, I did not cause the stock market crash.
I can't remember the last time that people in this country needed cheering up so badly. Have you noticed how nasty people have become in this country? Talk about bad mouthing, I have never heard so much bad mouthing, criticizing, gloom and doom B.S. in all my life. On those alleged "news" stations they no longer have a commentator or a news person with a guest. They've got a rabid posse. Or a seething jury. Or a pissin' contest. They do.
I'm thinking about installing a huge screen in front of my TV Set. I will have to get out of my trusty Lazy Boy recliner and stand there peeking around that blank screen to see my TV. Sort of a test to see if my laziness or my stupidity is the strongest. I just might cancel all of my disgusting 24 hour news channels.
Do any of you think we will survive 2018?
As I typed out "January 1st, 2018" I had a sort of historic feeling. I began my job with the Grand Trunk Western Railroad early in 1948 and worked for them until 1983. That totaled up to 35 years service. Then I totaled up the years I have been retired and I came up with 35 years. That means that I have been retired as long as I worked for the railroad and I've received a small pension from them all those years. Now that sounds really weird to me. Now it isn't like I have been sitting in a rocking chair all those years. I have often worked a seven day week and burned the midnight oil running my own business and I have had a seat on one of those red eye flights many times to make it to the next city to give a presentation. But oh the joy I have experienced in these past 35 years. When you are blessed to find an occupation that you truly love then what you are doing no longer becomes "work."
At 88 I still come into my office each day and I'm always writing at something. Occasionally I go out and make a live presentation and I go at it with all the gusto I can muster. I find that same joy in presenting.
I still can't get over that... 35 years since I packed up my stuff and walked out of my offices at that old Grand Trunk Depot in Battle Creek and moved into that tiny office I'd rented in the basement of a popular local freelance artist's office near my home. It wasn't like I was jumping off a cliff exactly. I had already lined up a number of bookings and I already had several books published.
Now I have to figure out what I want to do for the next 35 years. Our garage needs a good cleaning. There's some dust accumulated on the books covering the walls of my office and upstairs in my music room. I've got some exercise equipment that I have neglected far too long. And I need to find more room somewhere to put some of my stuff. It looks like another good year ahead.
Peace Be With You -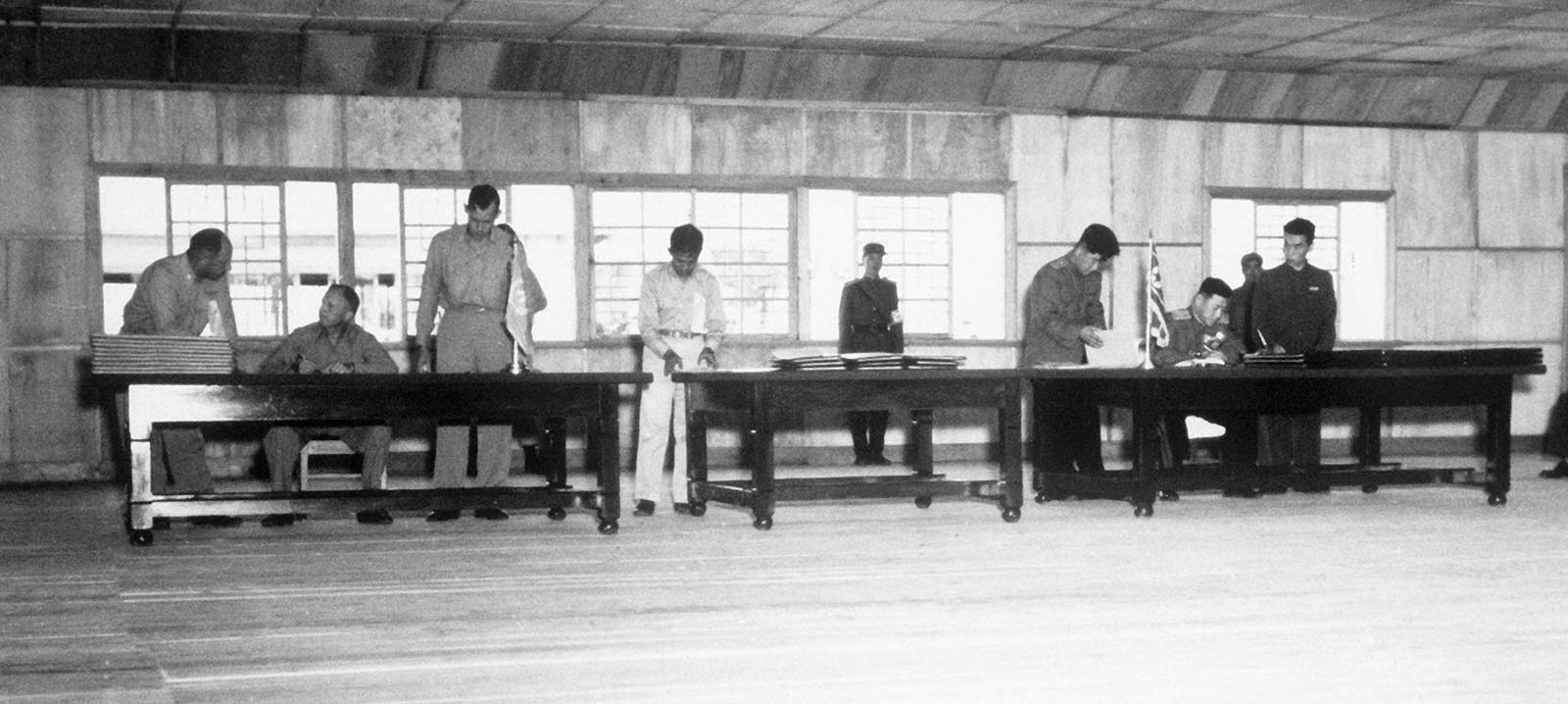 "Let there be peace on earth and let it begin with me." I keep thinking about how I prayed for peace when I was on the front lines in Korea. We knew that there was talk of a cease fire and peace negotiations between the U. N. and North Korea but the fighting continued. Then in November when I was wounded in action I kept on praying for peace. I remember my elation and how I prayed with thanks as that plane took me from Taegu General Hospital to the airport in Kobe, Japan and then I moved on to Kobe General Hospital for some surgery. That was November of 1951 and in early 1953 when I returned home and was discharged from the Army, we were still praying for that cease fire. Finally, the armistice was signed on July 27, 1953, and was designed to "insure a complete cessation of hostilities and of all acts of armed force in Korea until a final peaceful settlement is achieved." Now as we come to the end of 2017 no "final peaceful settlement" has been achieved. I'm still praying for peace on earth. Would you join me?"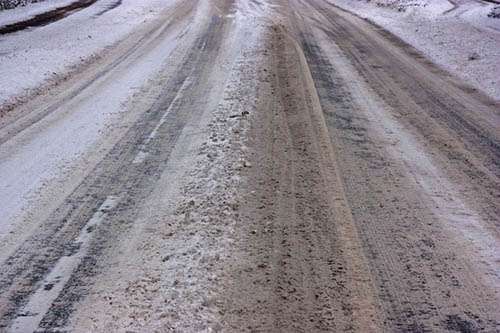 As I look out my office window here in Hillsborough, North Carolina I see a Winter Weather Land. It is beautiful. The news reports say that snow has invaded the south and more is on the way. I received a couple of e-mails cancelling meetings. It reminded me of one cold winter night in Michigan many years ago. This was long before computers and cell phones invaded our lives. I was booked for a speech in Marshall, Michigan for the Future Farmers of America. It was an Awards Banquet and we had a bad ice storm in progress. I got my Ford V out of the driveway OK and headed on through the deserted streets of the City of Battle Creek. I did not see a store open. The whole downtown was dark. I got onto I-94 OK and drove slowly. The expressway was covered with ice and on the ten mile journey I never saw another car. I drove through downtown Marshall over to the hall where the meeting was scheduled and I didn't see another vehicle. As I drove up to the hall there were pickup trucks parked everywhere and when I walked into the big hall it was packed with proud kids and their parents.
It was a joyous event. The food was fantastic and watching those young men and women accepting their rewards, so proud and humble about achieving their often difficult goals, made me forget about those icy roads and that bitter cold outside and I just felt good all over, about the youth of America. I felt so proud to be an American living in this land of the free. As I carefully made my journey home their applause for my speech still rang in my ears, but I had waved it down and redirected that applause back to themselves for it was , hopefully, a night they would all remember long after the ice had melted away. That was over forty years ago and I still remember it well.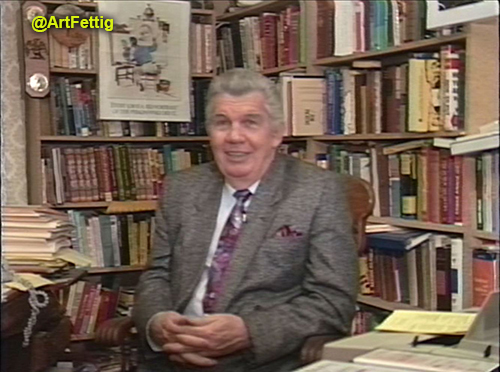 Did you ever look back on your life and ask yourself, "What if I had done things differently?" I just looked at what I had written and started snickering to myself. What a can of worms that thought could produce. I could play a game of "shoulda, coulda, woulda..." There is a song that Sammy Davis used to sing and the lyric went, "I've gotta be me." That is the way I felt when it came to writing and to being a professional speaker too. I always gave myself the freedom to follow my muse. I let my mind, my creative imagination take me to whatever path called me and I would follow it until another voice called. I guess I can stand back and look at what I've written and say "I've done it my own way." What a rack of books I have written - humor, creativity, speaking, safety, sales, a mess of children's books, music, novels. First a humorous Army adventure, a book on two old coots in search of a hit song, an adventure novel on a Success Rally, and some spiritual books - Platinum Rule, Love is the Target, Mentor: Secrets of the Ages and Serenity! Serenity! Living the Serenity Prayer.
Follow the muse...follow the muse.. What a journey it has been. Yes, what a challenge and what a joy too.
Working on a booklet titled "Stuff I Wrote" I came up with 104 books or booklets I have written in my career since that day early in 1961 when I decided to become a writer. I remember the day I followed up on a want ad in the Battle Creek Enquirer offering an Upright Underwood Typewriter for sale. I bought it. And I bought a ream of paper and I went to a local printer and had 100 business cards printed that read, "Art Fettig, Freelance Writer."
I climbed the narrow stairway to our big 3rd floor attic in the home we had just purchased in Battle Creek, Michigan and insulated the walls and ceiling and put up big florescent lights. A local travel agency gave me some big posters to faraway places with strange sounding names and I covered the walls with them. I picked up an old table and a typewriter stand and when my wife and I got our four little children off to bed I would walk upstairs to the attic and do my writing. And I wrote and I wrote and I wrote and I haven't stopped writing since then.
For me the joy was in the writing. I often felt as if I could leap over tall buildings. Most importantly, since that day when I bought that old used Underwood typewriter and had those business cards printed I have lived my life without a bit of alcohol. Writing and speaking has opened so many doors for me and led me to so many amazing adventures in my life that it sometimes almost overwhelms me. All I ever asked from a book or booklet is that it paid its own way. Bring in enough sales to pay for the next one. Everything else is an unexpected blessing. The real joy is in the writing.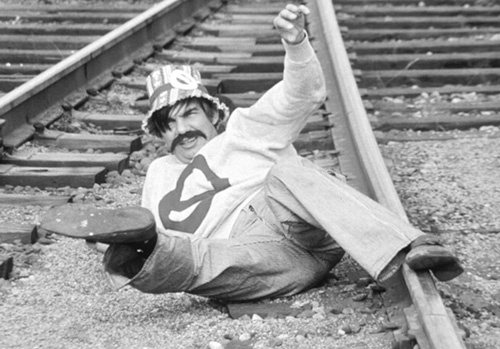 I guess you could say that Father Skiffington, S.J. was my first Mentor. He was my English teacher in my junior year at the University of Detroit High School. Somehow I had been named "Staff Poet" on the Cub Newspaper and he had been reading some of my stuff. One day he called me aside and said, "Art, I do believe God had a plan when He created every living individual and that He gave every one of us a special talent. If we can just discover our special talent and hone it and find ways to use our talent for the good of all humankind then this could become a world full of love and peace and understanding." Then he looked me straight in the eye and said, "Art, I do believe that you were put on this earth to serve as a bad example." I replied, "Yes Father, and look at the great job I am doing with this talent." I could serve well as a bad example in both my conduct and in my academic achievement there.
Later I taught a course titled "You can sell your writing." It was built around a poem I'd written which was rejected twenty-five times. I sold it the 26th time out. My course gave struggling authors the challenge to carry on and some found success. At the railroad years later I played the role of Joe No No in our A-V productions on Safety. Joe No No would break every safety role and we'd show me lying on the ground and we even brought in a stretcher and showed me getting into an ambulance and moaning with great pain. So many times both writers and professional speakers have shared with me how I had inspired them. Some said to me, "Art, I saw you succeeding and it convinced that I could do better in some way and I did." What is your special talent and what are you doing with it right now?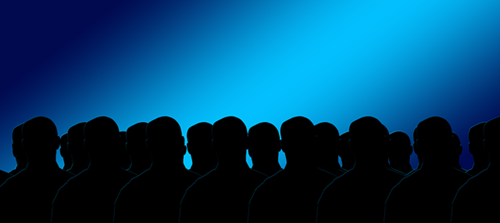 One of my fondest memories as a speaker was the time I was called in by General Foods Management Club to substitute for Euell Gibbons, a natural food TV celebrity. I lived right there In Battle Creek, Michigan where the meeting was to be held. Euell was forever being shown on TV eating cattails and other weird foods he'd locate out in the woods. I worked hard on my opening lines for my talks and so I opened with a comment on being the substitute for Euell Gibbons. I said, "Unfortunately, Ewell could not be with you this evening. I understand he was detained in the Upper Peninsula for violating a virgin pine.(pause) He said he just couldn't resist those crazy cones." (pause)
Let me digress. Once when the great comic Jonathan Winters was interviewed on a show about comedy he said that when he was learning comedy he was told to tell a joke, hit the punch line hard and then slowly count to five waiting for the laughter. Then he said, "I still haven't learned to do it silently. One, two, three, four, five."
Well when I'd write these new opening lines for a speech I had to practice them in my mind. In my rehearsals I used to hit the punch line hard and then count to five silently and then listen for the laughter. I learned to wait until the laughter built too because some audiences are a little slower catching on. And I learned how to let the laughter begin to ebb before I would continue. (Don't step on the laugh.) I learned that there were a thousand ways to mess up a joke and so not all of those opening lines worked the way I visualized them in my mind.
That night I got a great laugh on the first line and then greater laughter and applause on the second. I was home free with that audience from there on. When you are being paid as a professional speaker your job is to win over that audience every time.
Another challenge I faced that evening is best described in this well known quote. "A prophet is without honor in his home town." I've been told by those who know the Bible much, much more than I do that Jesus could not work miracles in his home town. Well, I knew I certainly wasn't in His league.
Now the reason that presentation sticks out in my mind was that I finally had the courage to open with new material and even though this was a home town group I managed to do a great job. It was a small booking but a giant step forward in my career. Most of what I did that evening was my original material. I'd been gaining confidence, building my repertoire and having enough success on a national basis to feel good about my career. I didn't work any miracles that evening but I sure came a long way.
My First Car -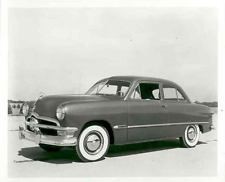 A 1950 black Ford Tudor, loaded with extras. A radio, heater and white wall tires. I bought it on my 21st birthday, July 5, 1950 and paid cash for it, $1,200. Money I'd saved from my job at the railroad. (Those were the days.) Nine months later I was drafted into the U.S. Army and reluctantly kissed my first car goodbye.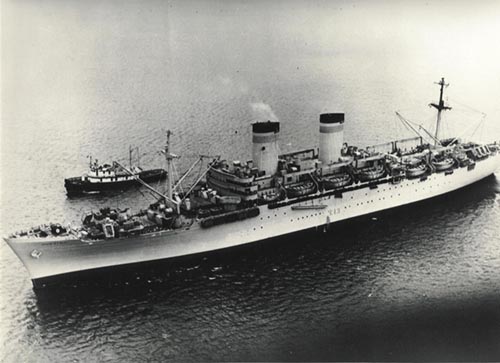 "You had to be there." How many times have you heard that expression as an excuse for somebody's strange behavior. Well, I find myself using that expression when I look at some of the things I have written in my lifetime. For instance, one of my very early attempts at songwriting. The location was three days out from Yokahama on a liberty ship built to transport troops in World War II. This journey was from Yokahama to San Francisco and we had a full load of troops returning from the Korean conflict. The first day out there was a call on the P.A. for volunteers-- musicians or entertainers and while I hardly qualified in either category, I had a willing spirit and a strong desire to avoid latrine duty or such. I volunteered to play drums in the band and as it turned out they had a wonderful group of musicians lacking just one instrument and that was drums. I did a quick audition with them and was accepted. Until I arrived this was an all black band and they sounded much like the Louis Armstrong band.
At the first rehearsal I arrived early and sat down on the ship's steel floor with some other performers waiting for them to open up and there was one fellow there we called Bill Bailey and he played great banjo. After a while a lyric jumped into my head and I told Bailey about it. It went, "Goodbye Yokahoma, Hello Frisco. We're comin' home again. Goodbye Yokahome, Hello Frisco, Back where a friend is a friend. Goodbye Mamason, Goodbye Papason, Hello my Mammy." To make a long story shorter three of us ended up singing it together in our deck show and the troops loved it.
Like I said, "You had to be there." We were all headed home. The troops had been starved for entertainment and our song went straight into their lives and we did five shows on deck. Our song stopped the show every time and we had to do encores. You had to be there, and thank God, we were there right then. I was sure glad I was.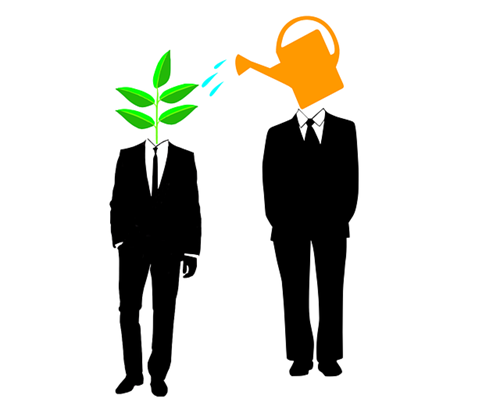 Have you ever identified those individuals who had a major influence in your success and progress?
A few years ago I identified the two men who had the most positive impact on my life. Their framed photos soon found a place on my wall. Seeing them daily I soon developed a nagging feeling that two more men's photos should be up there with the first two. And that had gone on now for years and more photos of men and women who played major or sometimes lessor roles in whatever successes achieved Perhaps it was their signs of interest or maybe needed words of encouragement at a given moment. In some cases it was just an Attaboy from an unexpected source. One of those old song lyrics that keep popping into my head goes, "Little things mean a lot." And little things we say and do can help or hurt others, sometimes in a major way.
I have been so blessed, so many times, by the kindness of other professional speakers, or authors, or teachers, or family members, or even the kindness of strangers has influenced my life and my career. I guess that is it. Blessings. And they have come at all times and places and often from the least expected source.
What I have found is that it is critical that we keep our minds and our hearts open for such blessings and we must fight off that cynicism which creeps in.. We must ever renew our trust in others while discovering opportunities to be of service to others.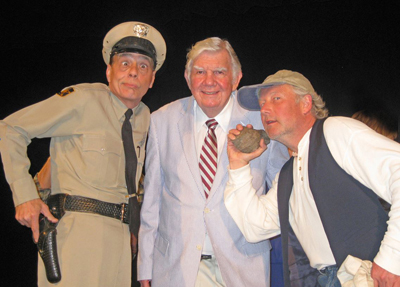 For the past eight years, in a variety of situations, I've been performing as a character we named "Almost Andy." For decades people have been remarking on how much I looked like Andy Griffith. On my 80th birthday I took a course on comedy from a wonderful comic and instructor Rog Bates. At the first class all of the students joined with Rog and agreed that I should base my humor somehow on Andy Griffith. I couldn't accept the role of playing a second rate Andy and so I developed a character called Almost Andy. All of his humor was based on adventures encountered because he looked like an older Andy Griffith in his role of Matlock. For eight years now I have had some wonderful times wearing my seersucker jacket.
Just a week after graduating from the Rog Bates class I had the honor of participating in the Mayberry Days Festival at Mt. Airy and riding in their big parade and then doing a little comedy with many former Mayberry Characters and some great impersonators and the host David Browning, who plays a fantastic Barney and the audience was very kind to me. I've been back to Mt. Airy several times and done a bit in a movie, a marvelous play in Benson North Carolina two seasons with Scott Epperson who died suddenly before we could begin work on the third year. We received some wonderful press coverage from throughout North Carolina. My last function as Almost Andy just three weeks before the Real Andy died was in Raleigh where the soon to be governor of North Carolina mistook me for the real deal. The newspaper banner on the front page the following morning read "Pat McCrory has a Mayberry Moment."
Recently, I donned my Mayberry jacket and Almost Andy appeared in Henderson, NC at their huge car show. I had the honor of working with other Purple Heart Veterans and we were distributing poppies and raising funds in honor of our fallen warriors. (What a great bunch of dedicated guys they are.) I managed to sit on my portable stool and greet hundreds of visitors. It was a very generous group visiting the outing and I want to thank every one of them. Gosh life is great sometimes when we get to let that little kid inside us out.
Don't Wait Too Long -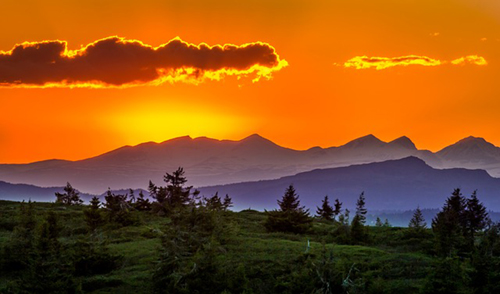 Back in 2,000 I wrote a song titled "Don't wait too long to make your dreams come true." One verse said, "Tell your Mama and your Papa that you love them every day. Cause it won't be too long 'til your Mama and your Papa's gone away." Greg Brayton and I recorded that song, and I often play it for senior groups when I am making a presentation. If I want to be honest, I do believe I play that song and sing along with it more for myself than for anyone else. I need to be reminded often that now is the time to live my life to the fullest. I must give credit to my daughter, Nancy, who on a recent visit talked me up that little walk to Mt. Eno near our home. I am trying hard to listen and recognize other opportunities and respond to them in a positive manner. I guess we all need a good kick in the rear end every now and then. Here is another verse from my song, "You say you got no time for playin', You're workin' the whole night through. Well now, well, if you got no time for playin' You;ll soon be old and sad and blue." I think it is time for a stroll.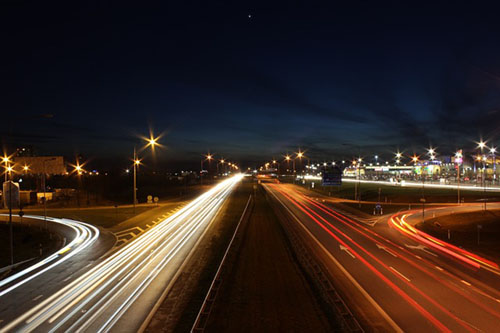 We live about where Interstate 40 joins Interstate 85 and they move along together for a bit. It just messes with my head to think that Jean and I could get into our car and go just about anywhere in our 48 States without getting off the Interstates. There are a lot of times that you can legally drive 70 miles Per Hour.
Last evening we were driving South on I-85 and traffic was all jammed up bumper to bumper in the Northbound lanes. There were fire trucks at the scene and I remember thinking, "I sure hope that road is clear tomorrow." This morning I learned that two people had been killed when they ran off the highway at that time. I had a booking to give a presentation this morning as I wrote this and all I had to do was get on I-85 and zip over to Durham, just about 11 miles drive, get off the expressway and drive a mile and a quarter and there I'd be half an hour early for my talk. Well, this morning I got on I-85 northbound. I'd driven about 2 or 3 miles, traffic stopped and we sat there for just about an hour.
We called ahead and our hostess promised that she'd do some dancing and such to hold the audience and after an hour delay our traffic started moving along just fine. I was about a half-hour late for my scheduled time and did an hour and fifteen minutes and they were a wonderful, receptive, loving audience and all is now well with the world. I'm not sure, though, f I will ever have that much trust in the Interstate Highways again.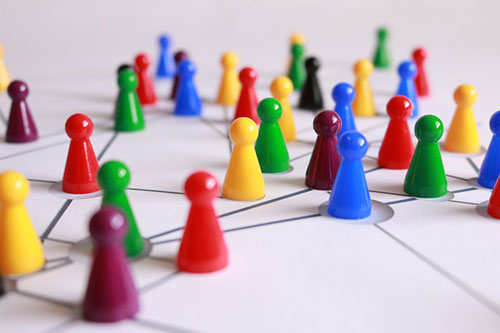 Did you ever dip into the meaning of the word "Synergism" synergism (noun) the interaction or cooperation of two or more organizations, substances, or other agents to produce a combined effect greater than the sum of their separate effects. Ever so often when I encounter that word I have a flood of good memories gushing into my mind.
Take the years I worked with Dr. G. Herbert True at Notre Dame. When we'd get together creative sparks would fly across the room. He sort of mentored me in the speaking business. My earning and learning took leaps forward under his wing. He claims I saved his life. I think we saved each other's. But that is another story.
Terry Pochert, videographer and all around genius. His hours of shooting videos with me in Newfoundland, Michigan, Texas, Hawaii, and Arizona and tedious, patient days of editing resulted in videos that reached a dozen major industries in the U.S. and Canada.
Roger Thurgaland worked with me as a free agent at the Grand Trunk Western Railroad. Together we ground out about fifty audio-visual presentations that I might modestly claim helped change the course of that railroad. Roger was a genius at production and he had a voice that could tempt an angel. Our slide shows, including Operation Lifesaver, (prior to video) are said to have reached millions in conjunction with railroad safety programs. I would hand Roger a tattered sorry script and he would go into our sound room and come out a few hours later with a sound track that would keep me smiling for weeks. What a joy to work with.
Greg Brayton, the music man in my life. For five years our synergy continued to amaze me.
Julius Carrasco, a genius Flamenco World Class Guitarist who found worth in my poor efforts.. He amplified my bongo drums and brought new meaning to my life.
How you find people like this? When Thomas Edison was asked where he got his ideas from said, "They are all around us in the ether of the air. You have to look for them."
In my case these people appeared in my life when I needed them most. Picture them in your mind and keep on searching.
San Juan, Puerto Rico: November 30, 2011 -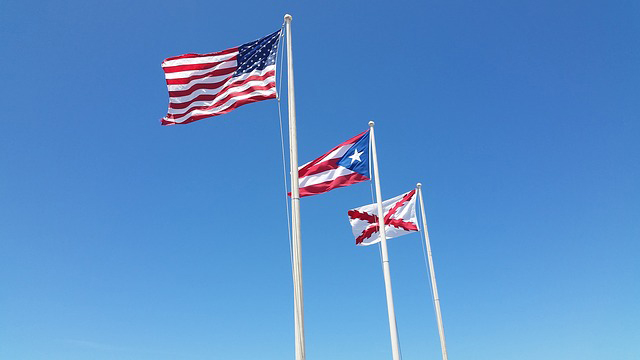 We'd experienced a memorable cruise of the Caribbean and we were spending a few days in San Juan. We toured some and on our last night there we attended a concert by the famous flamenco guitarist Juan Carlos Garcia. For many years he had played on cruise ships moving from ship to ship with evening concerts. Now his audiences came to him. His show included exotic flamenco dancers and although he had aged, his fingers still flew over the strings of his guitar so that you could barely see them at times. What a wonderful memory of that Island.
As I followed the news of Hurricane Maria I felt so helpless watching as the entire island was hit with such fury, then as the storm advanced my heart went out to everyone on that defenseless island and I started thinking about storms like that one and how blessed we are in North Carolina so far this season.
We have a native Puerto Rican named Victor restoring our decks this week. We talked briefly yesterday about the impending storm. He is a minister and a believer that the beginning of the end of the world is at hand when considering natural disasters, terror, crime, strife between nations. And as I watched TV for hours of reports on that storm, of the damage and destruction of so many homes, of the roads, of the flooding, the mountain mud slides, the loss or power on the entire island I decided that, yes, for the people of Puerto Rico, it truly was the end of their world as they knew it and I prayed for a long time before I drifted off to sleep. May God Bless Puerto Rico and all of its people and give them the means and the strength to overcome.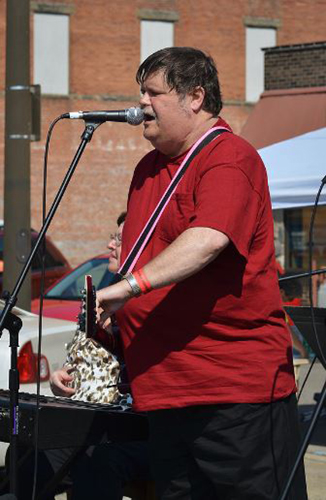 When I perform monthly at our local Senior Day Care Center I share the songs I've written that Greg Brayton and I recorded from 1997- 2001. There were 57 songs in all and it was one of the happiest, most creative experiences of my lifetime. I would take my sows ear set of lyrics and a tune in my head over to the studio arriving at 9 a.m. and just about three hours later Greg and I would shake hands, I'd get into my Red Explorer and drive home with thetape player blasting what seemed like a silver purse of a song from the cassette we'd just completed.
Talk about synergism!-the act of taking two elements and creating something else-, it was like my teaming up with Greg in a joint effort and doing magic math. To me it was like 1+1= 47 or 153 or 7,692. In Greg's studio my mind would spin. Some mornings I would sit out in Greg's parking area trying to build up the courage to take my sorry offering inside. It was as if Greg's genius, together with his magical synthesizers, offered just about any concept of music my wild imagination might conjure up. Once it was a Salvation Army Band on the corner. Another time an old blues piano man in a smokey bar. A karaoke singer in a sleazy club. A bunch of rockers with a couple of motorcycles roaring around the studio. Church bells. A church choir. Strings, violins -lots of violins - and then full string sections for background. Male and female duets with all voices coming from Greg. He was a screeching Edith Bunker or the sweet voice in a tender love song.
Greg cranked out unique arrangements on the spot. When we recorded my patriotic song America is So Beautiful, Greg brought tears to my eyes. Recording my song "If I Loved You Any More You'd Be My Dog," made us work overtime that day because we were actually rolling around on the studio floor with uncontrolled laughter.
One day I brought in what I think is one of my best songs titled "I Just Love Wakin' Up With You." I asked Greg to just sing it without a background and then vamp in a guitar background. Greg insisted that that was not the way he recorded songs. He explained that he first he had to lay in a background, some rhythm, and some actual music line he could follow while singing. We discussed this for some time and I finally yelled out a challenge, "Greg, you are chicken. You can do anything if you just try it!"
Greg walked over to the area where he recorded the vocals and sang right through that entire song without musical background. He then went back with just his guitar and played the most beautiful musical vamping behind the lyrics one could imagine. He did both of these without a single error. Everything was on key and he did it in one take. I love that song and the way Greg did it. It gives me goose bumps.
Every time I pick up a CD now I think about Greg. He was a loving, caring man and his greatest joy in addition to family was performing in the Coldwater United Methodist Church in Coldwater, Michigan where he served as Director of the Praise Band and continued to be involved with the music program for the 12 long years after he was diagnosed with cancer. At his funeral the church was packed with his fans who loved him and many more stood outside. At a couple of stores in town the signs on their windows read, "Gone to Greg's Funeral."
I wish that everyone might experience a Greg Brayton in their lifetime.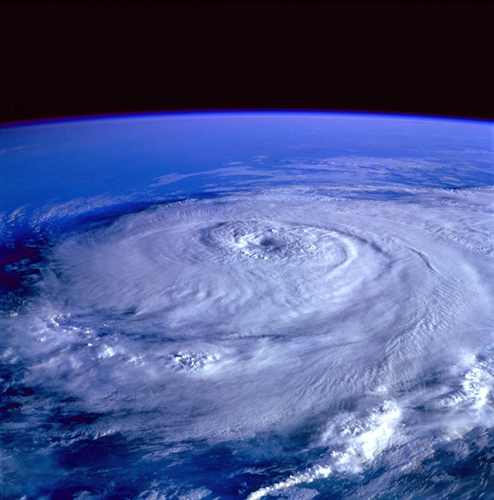 Sitting here in our peaceful home located in Hillsborough, North Carolina half way between the Blue Ridge mountains and the Atlantic Ocean watching weather reports recently as I have gone through varying degrees of interest. Although I possess some love and concern for all Americans I am especially concerned with the safety and good health of my family. Especially me.
When Hurricane Irma was classified as a Cat 5 headed for Miami and predicted to hit Georgia and South Carolina and North Caroline my ears pricked up. I turned to the 24 hour weather news and followed Irma's progress. Hour by hour I checked in for the latest news. It was late when I finally went to sleep Thursday night and on Friday when I awoke around 10:30 a.m. my wife, Jean said, "The predictions have changed. Irma is expected to march through Florida, Georgia, Tennessee and on to an extended path toward Missouri as she weakens. If she does we will just get a lot of rain, maybe. But remember, Irma has the right to change her mind."
My interest waned. I thought of that quote that goes something like, "It all depends on whose ox is being gored." I turned and thought, "It all depends on whose state is being battered." and then on to "Whose home is being flooded or blown away." To, "What's the matter with you Art, can't you feel pain and concern and compassion for all of God's creatures?" So I shut off my computer and went upstairs to ride my stationary bicycle and pray for all humankind.
Today -

There are a lot of wonderful quotes around expressing the idea that all we have is today. That is becoming more and more important to me with each passing moment as I race forward into my third childhood. It seems that recently not a day passes without my reflecting on that question coming up again, "What haven't I done with this day that I should have or might have done?"
Exercise. I write that down on my list every morning and often I find it is already 10 PM and I haven't done anything but ride my stationary bicycle for twenty minutes. There are five other things I try to do involving standing, laying on the floor, standing against a door jam, using light weights and walking. When I do them all my agility improves.
Mind exercises. I do some memory exercises during the day, perhaps while walking. I used to take long walks and run through my speech material reciting one story after another mentally. If I was in a secluded spot I might do them out loud working on the rhythms and timing or the vocal varieties such as a whisper or a shout. When I go to bed I sometimes see if I can remember the titles of the sixty or so songs that I have written. Last night I got to fifty seven. When I was really doing a lot of speaking I used to remember the names of up to a hundred different bits, or clumps or vignettes. They were speech segments, most lasting about seven minutes or so. Over the years my dear friend, Terry Pochert, who has done my video presentations for our clients, has captured about thirty or more of those.
Contacts. For some reason I don't do much on Facebook. When I was playing that character Almost Andy as an Andy Griffith look alike a lot of strangers flocked to my Facebook site but I never explored it. Soon it seemed to me to be a place where others met to exchange conversations that I was in no way involved in. I never took the time to figure Facebook out. I still keep in touch with others by e-mail or by this Monday Morning Memo.
Like most old dogs I have observed over the years, I am not learning a whole lot of new tricks. Trouble is I am forgetting a whole lot of the old ones.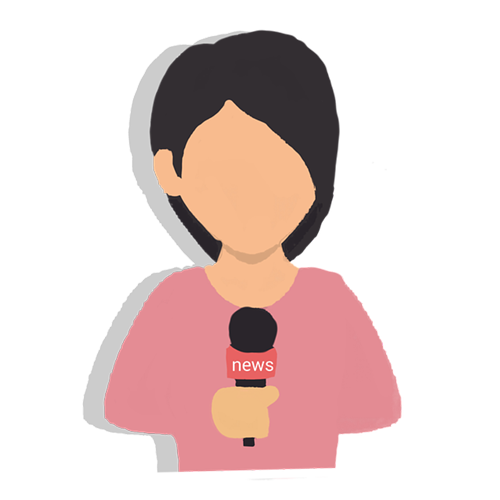 I just made up a new game that I play when I listen to political newscasts. I try hard to play it silently. Whenever a reporter cites an unidentified high level source from anywhere, I say to myself, (Horse Manure!) and I smile. What they are saying is, "I can't verify this folks, but isn't it cute or interesting?" Or when a reporter says, "A number of people are asking..." Again I say, "Horse Manure!" That is about the same as saying, "I was just wondering..."
You can use your own retorts. "Horse Manure!" isn't really mine. I don't think that there are any standards or ethics or reliability or even much truth involved in many of the alleged news broadcasts today. The news is driven by ratings. High ratings bring in more advertising revenue. I often believe that imagination run wild and rumors just wishes are the basis of many stories. Once you become convinced that it is all a little game that is going on twenty four hours a day ad nauseam you might consider a new hobby to spend your time away from the screen. How about writing a blog?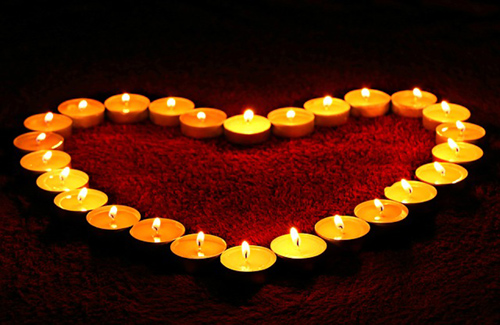 Once again there seems to be a whole lot of anger and hatred traveling around this nation of ours. What is that old slogan, "Divide and conquer?" Yes that's it. Well, it appears to me that we are a nation becoming more and more divided, not just politically in Washington where so many of our so called "leaders" are spouting off on all of the people and the things they are against but in the daily signs that we are becoming divided socially - by race, by religion, by age groups and within our very family structures. I'm reminded of that old song that went, "What the world needs now, is love sweet love. That's the only thing there's just too little of."
In 1992 I wrote a book titled "Love is the Target." It was a challenge to myself and to the whole world to become more loving in our lives. I don't know about you, our readers, but today I am going to make a real effort to become more loving. God Bless.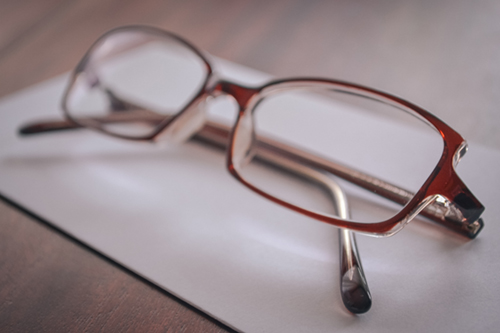 The wife of my old music partner had made arrangements for me to visit a women's maximum security prison and do an inspirational talk for the prisoners. In the past I had done half a dozen talks at prisons and I always felt that I learned something on such visits.
The prison had a nice big assembly room and every seat in the auditorium was filled. After my introduction I began my speech and it was going just fine. Of course there were guards standing right up front and at all of the exits and it all seemed rather intimidating.
I reached for my glasses which I had sitting on a little table on the stage and somehow I dropped them. One of the lenses just popped right out.
I simply looked out at the audience and asked, "Who will try to fix my glasses for me?"
After a long pause one of the older women who was sitting in the front row reluctantly raised her hand and I walked to the front of the stage and signaled for her to come forward and take the glasses.
Three guards came rushing forward to protect me from that sweet old lady.
I negotiated with them and managed to hand her the parts.
She sat down and examined the glasses and said, "A screw is missing."
One of the other prisoners sitting in the front row said, "I see it." And she stood up and tried to approach the stage but those three guards appeared again and stopped her.
Evidently the guards were just doing their jobs. Again we negotiated. The girl retrieved the screw, handed it to the other prisoner who was working on my glasses and went back and sat down.
I went back to my speech and a couple of minutes later the lady signaled me that she had my glasses fixed.
We negotiated again with those three guards and she gave me my glasses. I thanked her and asked her name.
"Bonnie," she said, "Like in Bonnie and Clyde."
The audience roared.
"Yeah, I've read about you." I said, playfully. They laughed again..
"Thank you Bonnie." I said, "Without those glasses I would not have been able to read a poem I had planned. In fact, you just saved me a real mess because without you I could not have gone on. Let's give Bonnie a nice round of applause…no, hold it. Bonnie has saved the day. I want you all to join me in giving Bonnie a standing ovation. Everybody up." They all stood up and I led the applause.
Bonnie just stood there looking out at that audience with the darndest look on her face. She was absolutely dumbfounded.
Later I found out that Bonnie had been one of their most uncooperative prisoners and she was serving a life term for murder.
A few days later I gave Sally a few books and poems autographed to Bonnie and a couple of months later Sally told me that Bonnie had really changed for the better following that meeting. I learned that after that standing ovation she had changed her attitude about herself. She had become somebody special.
How many people go through their entire life without ever receiving one standing ovation? Close your eyes and listen. I'm giving you one right now.
My double-headed stringless banjo adventure -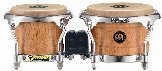 I saw it listed in a senior's programs booklet. "Share Your Songs". I drove over to Chapel Hill to their Senior Center and met two young (by my standards but old by most's,) gentlemen with guitars. The notice said to bring our acoustic instruments.
Are finger bongos an "acoustic instrument"? As opposed to electronic drums I guess they are but some folkish music followers sway towards the early Grand Old Opry tradition of banning drums from their stage. I just said "This is my double-headed stringless-banjo" and they smiled friendly smiles, probably in deference to my obvious aging. What a joy it was watching these two gents having so much fun and producing such wonderful music individually and then together. Stringlessly, I stumbled through the lyrics of a couple of my songs and they were most patient and kind.
What a laid back relaxing way to spend a joy filled hour and a half. I was hummin' all the way home.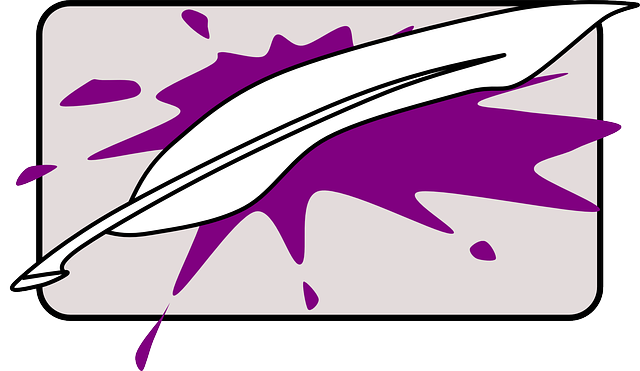 I'm a poet, my feet show it. They're Longfellows.
I've been called a lot of strange things in my career but not since high school has anyone referred to me as a poet. Not so lately. Last Saturday I attended a meeting of our local Orange Dog Poets. Tuesday I went to the Nash Street Tavern open mike session and read some of my poetry. Early Wednesday morning I read some of my poetry on a local radio show that can be heard worldwide on the net. Thursday we picked up yesterday's mail and the local News of Orange Newspaper, and in the Poets Corner they published my poem on Loving America. Friday I will be including some of my poetry in a presentation I'll be making at our Senior Center. I have been including my poems in most of my presentations nearly all of my career as a professional speaker, that being for the past 45 years. I've considered myself a lot of things but never really a "poet." I think most real poets will agree that I am not really a "poet." I'm more of a rhymer who works with rhythm. Early this morning the thought hit me that "A poet can write anything he wants to. There are no rules."
The power of that statement nearly floored me. I went on to say
Oh, a poet could write most anything she wants to.
Foolish, schoolish, unsound….profound
And the words of her selection, might sway a close election
Or cause an insurrection
A phrase unfurled, might change the world.
That's enough on the subject. (Applause)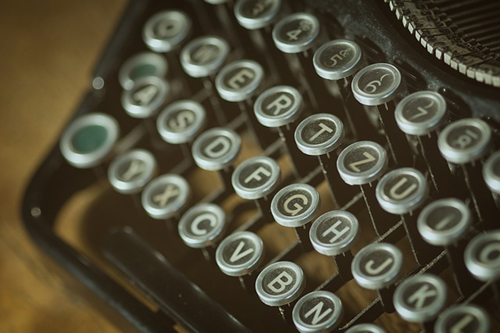 In 1973 I had my first book published. I went to church one morning and they had a guest speaker who was endeavoring to sell us subscriptions to Liguorian Magazine. He was introduced by our pastor as the Editor of Liguorian Press. As I listened, the wheels in my head started spinning around and right after mass I walked back the adjoining pastor's home and asked to meet the visitor.
I cut right to the quick, "Father, how would you like to publish a humor book about raising kids today? About being an usher, a Dad, and such." I watched him closely and saw his eyes light up.
"How soon could you deliver it?" He asked. "I had another guy who was working on a similar theme and I've been waiting for three years and he hasn't delivered it yet."
"What time are you leaving?" I asked. He said "Three o'clock." I said, "I'll bring it to you by then."
I rushed home. I didn't have such a book but I had an idea where I could get one. I went up in our attic where I had my office. I pulled out a stack of articles I'd written and sold to other magazines and then I had a bigger stack of humor articles I'd written which had been rejected thus far, 29 articles in all. I headed for my office at the railroad depot where I worked. I arrived in my office and went straight to my typewriter. I typed out the title sheet for the book. It read "It Only Hurts When I Frown. A Funny, Happy, Loving Look at Life." Art Fettig
Then I wrote the material for the back cover. That done, I took the whole mess into the Train Dispatcher's Office where they had a big Xerox Machine I could use. Almost two hours later I had made two copies of nearly 200 typed pages of manuscript. I rushed back into my office, typed out a page with my address, phone numbers and such and then headed out to my car for a quick trip to the Pastor's house. I believe it was twelve minutes to three when I delivered my finished manuscript to that Editor, Father Farrell. He looked at me and said, "I was just getting ready to leave."
I handed him the box containing my book. He sat down patiently and read the title. He smiled. Then he read the first article and laughed twice. He flipped through a number of articles and he was smiling all the way. Then he got up, shook my hand and said, "I will contact you later in the week."
He did, and said "I will send you a contract." They published 3,000 copies and sold them all. Then I took over publishing the book myself and we went through three more editions.
When people ask me how long it took me to put together my first book I tell them, "Oh, once I got the idea I did it in about two hours."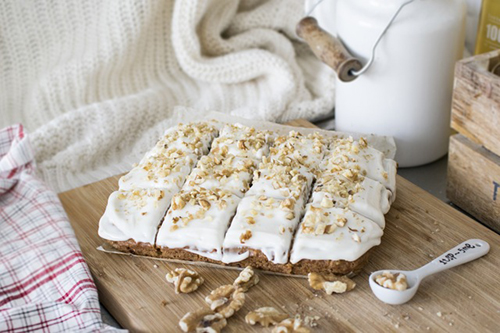 I made a presentation yesterday afternoon and this morning I am still examining how I put that talk together. I worked on it for a week and when I arrived at the site I was carrying a heavy boom box and a tan bag loaded with my 5 different CD's, books and about six or seven smaller notebooks of my poems and such. Certainly enough to go on for about four hours I guess. Those CD's had recordings of over 50 songs I had written, recorded by Greg Brayton and me. I'd worked out some opening lines and knew what I wanted to close with. It was the stuff in the middle I hadn't settled on. I've done something like this for years. I generally engage an audience personally after an introduction by a host and then get on with it. Then I let my material compete in my subconscious mind to get into the mix. This might sound like I am completely disorganized and too lazy to do the preparation but just the opposite is true. My goal in any presentation is to engage every attendee so that their attention is held all the way. I know that after fifty some years of making presentations my process works and I present just as if the ideas are new and fresh and I am excited about sharing them.
I did about 80 minutes I guess. We began early and so I finished on time. I used about a dozen poems, five or six recorded songs. I sang other parts of songs off key as is my manner.
It was something like baking a cake but not deciding what kind of cake you are mixing until it goes into the oven. A little humor, some pathos and a whole lot of energy and love. We laughed together, shared a tear or two and felt much better for it.
I made that presentation yesterday afternoon and this morning I feel tremendous. That group was wonderful.
What If? -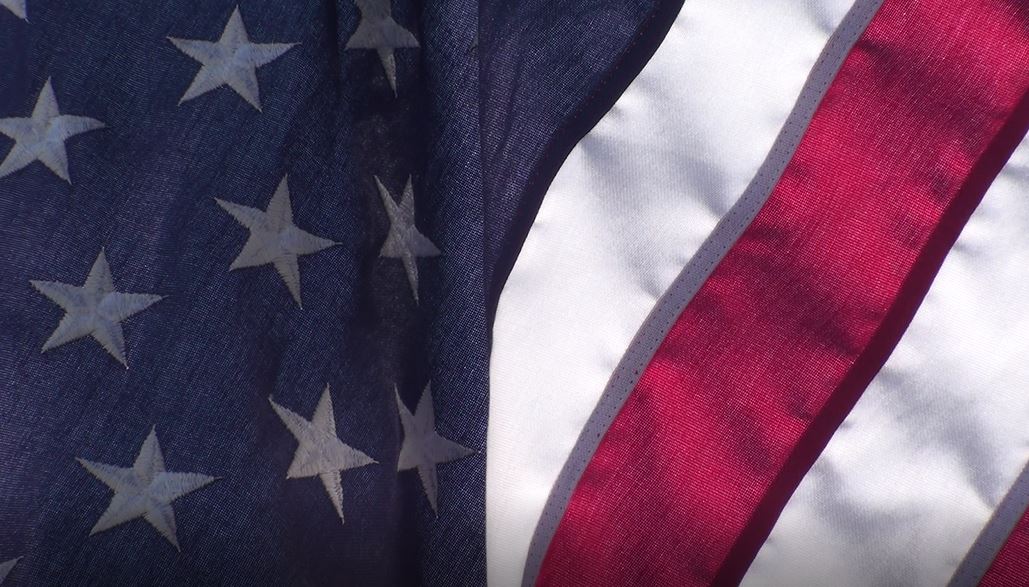 (This is something I wrote and used in my Bicentennial speeches nationally in 1976.)
But what if at the battle of Bunker Hill, William Prescott had said, "Don't one of you fire until you see the whites of their eyes…and I'll be back tomorrow, fellows, to see how you're doing.
What if Patrick Henry had said, "Give me liberty---or preferably, time off for good behavior"?
What if those Boston Harbor patriots had said, "We can't throw that cargo overboard, it's time for our coffee break.."
What if John Paul Jones had said, "I have not yet begun to fight…but I'd sure prefer some kind of compromise."?
What if Benjamin Franklin had said, "You guys can all hang together, I'm going out to fly my kite."
And what if Paul Revere had said, "I can't ride tonight, fellows…my boy's over at his girl friend's with the family horse…?
And what did you say the last time you were asked to do something for America?
Go out today…tomorrow…look around you and be honest… and do something good for America!
Bosses -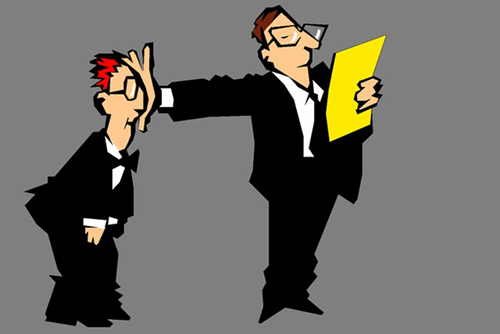 I was just sitting here thinking of the bosses I have had in my life. I guess you might say that every person I ever worked for was, in a way, a boss. It was my job to keep them happy. Then if you wanted to stretch things you might say it was my job to keep audiences happy too if I wanted recommendations and referrals. With another stretch of the imagination you might say that it was my job during my working career to keep hundreds of thousands of people satisfied.
I can only recall one really dissatisfied client and darned if they didn't call and invite me back two years later. I declined.
The truth without stretching it is that once I and my family moved in 1961 from Detroit to Battle Creek, Michigan I always considered myself sort of a "free agent." My boss was located 112 miles away and I only saw him once or twice a year. Somehow I managed to keep all of my railroad bosses that same 112 miles away from me right up until my retirement in 1983.
When I hear people talking badly about a miserable, inconsiderate, demanding boss they must deal with on a daily basis all I can relate to is a produce manager in the Varsity Market in Detroit who I worked with one summer just before I turned thirteen years of age. In that case after weeks of abuse and being shorted on my actual hours, like the lyrics of that song say, "I told my boss where he could shove it."
Before this moment, I never realized how blessed my life has been without having a boss hanging around my elbow.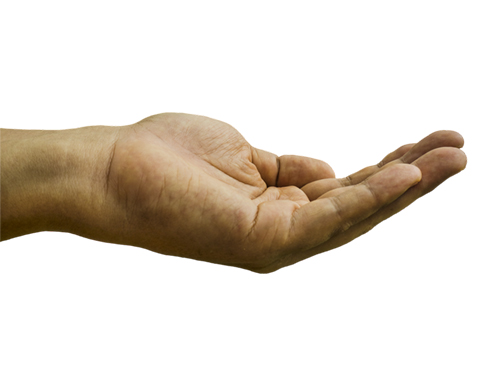 In the early seventies most speakers would stand behind a podium and have their notes right in front of them. From the start my goal was to start out at the podium and then get out and walk around moving forward so that I'd talk personally to one group then another and another. I figured the podium came between me and the audience. I wanted everyone in that audience to feel that I was talking directly to them. This style demanded that I work mostly without notes. Instead of memorizing a speech word for word I'd just talk to the people. Of course this was all thought out bit by bit. I worked generally in five to seven minute segments and when I put up to ten of these together and work in some off the cuff humor and such I could actually talk for up to 90 minutes if that is what the programmer desired. Of course, my material had to be good enough and I had to deliver it in a way that would hold the audience all the way, no matter what time frame. Generally 45 minutes was a good length.
I was studying the styles of half a dozen of the top speakers. I even wrote a book about what I learned titled How To Hold An Audience In The Hollow Of Your Hand.
I was still working for the Grand Trunk Western Railroad at Battle Creek and when we stopped carrying passengers we had the passenger platforms standing idle. I used to go out and walk up and down the platforms rehearsing my speech segments. In my mind out there I suppose that anyone watching me could figure I was out of my mind or downright nuts. That didn't bother me. I was a man with a goal and a mission and a burning passion to improve my style and as quickly as possible.
My plan worked. Walking and talking became easier for me. I could go right out into the audience at banquets and do a whole presentation. The bookings that followed indicated that I was on the right track. (for speaking!)
Just maybe a whole lot of people discover that they have to break out of the norm to find success in whatever field they choose.
I can still see myself a walking and talking up and down that platform with gestures.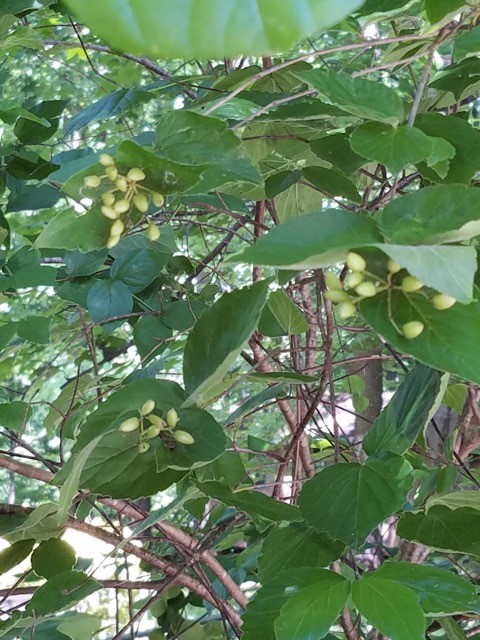 Watching the squirrels recently was such a treat for wife Jean that I asked her to share with you what was going on. Here is her wonderful, in depth report.
It was sad to read that P.T. Barnum's Circus shut down, but on a much smaller scale we recently found a replacement right outside our office window .
Viburnum nudum is a deciduous shrub that grows in the wild, likely planted by birds. It leafs in spring, then pretty white flowers come, followed by berries…and that is where this story begins. A good mental exercise for Monday morning if you follow carefully, since we did not have a video camera handy.
Just outside the window are two sizable Viburnums, beneath the tall hickory trees where the squirrels do their daily, entertaining calisthenics. Younger branches on the Viburnum are willowy and the berries are at the end of the branch. Well, on this morning a squirrel with good sight spotted the berries and tried several times without success to climb to the end to reach them. He then spotted a young hickory tree whose branches are stronger and 'figgered how he could climb the hickory tree, then jump near the end of the Viburnum branch. Smart critter! He made the jump and clung to the Viburnum as it swayed and drooped, holding on alternately with all four sharp little feet, then front only. Still could not get his teeth to the berries. He revamped his plan, tried several limbs, finally spotted one that he could hang from using only his two back feet and reach the berries with his sharp little teeth! Never had I seen a squirrel hang by his back feet, full length suspended! It is not possible to describe how he reached this position. He stayed until he had his fill, then jumped (or fell?) to the ground.
I could see several lessons in watching this free show – determination, ingenuity, perseverance, appreciation for nature, struggle for food, AND value in turning off the computer and getting outside...for starters."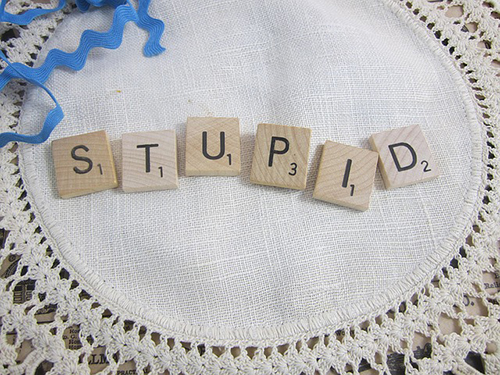 Did you ever do anything really stupid? Things that cost you dearly? Maybe you lost a friend or a lover or a job or a career because of your stupidity. Maybe you got kicked out of school or were publicly humiliated. Maybe you went to jail.
Now if you are expecting me to go on and tell you about all of the stupid things I have done you are wrong. This isn't about my stupidity, it is about yours.
I can see a few pompous asses reading my newsletter and saying smugly, "I've never done anything stupid in my lifetime." Baloney! Just saying that is stupid.
Forrest Gump, that famous philosopher said, "Stupid is as stupid does."
I was just wondering what kind of world this would be if we - you and I - would all say, "OK, sure, I've done a lot of stupid, mean and nasty things in my lifetime and I wish I hadn't and it bothers me.
Here are 3 of the 12 steps used in Alcoholic Anonymous:
8. Made a list of all persons we had harmed, and became willing to make amends to them all.
9. Made direct amends to such people wherever possible, except when to do so would injure them or others.
10. Continued to take personal inventory and when we were wrong promptly admitted it.
Ho Ho, I was just thinking, What if everybody worked on those three steps, all of us, not just those in recovery programs. What if everybody in this world, including the people in Washington and Moscow and Beijing and everywhere. What if we all set out to becoming honest, caring, fun loving friends and neighbors? Sure its crazy! Nuts! Ridiculous! Impossible! But what good is a newsletter if it can't stir up your blood and your mind and your heart a little. OK, we'll compromise. Just do something nice for somebody today and see how good it feels.
So many years ago in the last 70's just a few days before Memorial Day I received a call from a director at WKZO TV in Kalamazoo. He invited me to be a guest on his TV program and pay tribute to Veterans. At the end of the Viet Nam War it seemed that most people would like to forget all about war and some even felt that way about veterans, it seemed. I struggled with my message for some time but finally came up with A Letter To Max. Later I was honored to speak at the National Convention of the Purple Heart Association and following that this was published in the national Purple Heart Magazine.
I arrived at the TV Station early and found a very creative director and he pulled up a great version of Taps and played it just before I started reading. He"d pulled up a number of shots of Korea and fighting men and even Arlington Cemetary and the crosses on the graves and he did a great job of matching the photos with the reading I did.
A Letter to Max
© Art Fettig
Dear Max,
It's Memorial Day and I'm thinking about Korea and about you, Max. You and those other G.I's they carried off on liters from that damn, beat-up powder-topped hill we called Old Baldy. We were fighting so that the world would be safe for democracy. Maybe we did a lousy job of it Max, because people are still killing each other for the same reason.
Oh, I remember you Max. You didn't talk much, but we spent every moment together, sitting in that stinkin' bunker, through those long nights. We took turn on watch, putting our lives in each other's hands for a couple of hours sleep.
Max, I remember how we went without food for two days because somebody screwed up in our supply lines. Finally, I got so disgusted that I crawled up to the Command Post. While I was there those rounds came in.
Later, when I went back to our bunker, I found you Max. You and that other guy I'd never known before. I guess he was just passing by when that barrage came in and he jumped into our hole and he met death there for me.
So I'm still here to remember you Max; you and that other guy and that beat up hill where we chose to meet the enemy and say, "Hold it! We've come to make this world safe for democracy." They didn't listen, Max, and they killed you.
Max, I've got the feeling that maybe we made that trip overseas in vain. That the place to make the world safe for democracy is right here and the time is right now. What we've really got to remember today is that war is hell and that death is real and what the world needs right now, Max, is love. Love and a lot more love. Not a lot of men running across oceans to make the world safe for democracy.
You didn't say very much, Max, but I remember what you did say. It seemed pretty corny right then. You said, "Man must learn to love his fellow man."
Max, it is finally beginning to make sense to me. Like you said, Max, Love is the answer.
Signed,

Your buddy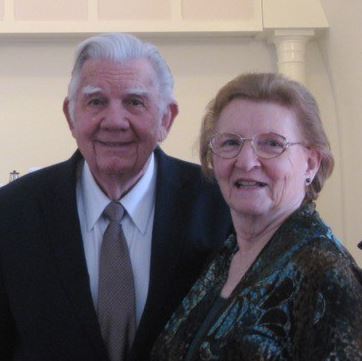 Jean and I will have been married over 90 years as you read this. (Not all of those years to each other.) I was married 39 years previously and she was 35 years. May 19th we will have been married 16 years together. We met online. I lived in Battle Creek, Michigan and she lived in Hillsborough, North Carolina. It was 1998 and I had just given a speech at the National Safety Congress and some fellow asked me if I would like to travel to Australia and give a series of Safety Speeches. He was just checking on fees and availability and such. It was a very tentative thing but it led me to check out the Internet for information on travel in Australia. Jean had just sold her travel agency and was helping the new owner and she knew a lot about Australia and darned if, through the miracle of the Internet, we got together. She asked me a lot of questions and I asked her a lot of questions and in time we stopped talking about travel and started asking about each other.
Well, we both must a liked the answers we were getting from each other because we soon got together and we've been together ever since. That prospect never did hire me to speak in Australia. We went there later as tourists. In fact, it seems like we went almost everywhere together. To the Artic Sea at Norway, To England and Turkey and Greece and New Zeeland and yes, all over the Carribean and Hawaii and many of the New England States and a mess of National Parks and I worked for the Army and Navy and Marines and Air Corps and for so many wonderful organizations. We rendezvoused in Mexico City, honeymooned in Wyoming and Estes Park, Colorado and gol dang, come July our collective age will be 170 and we ain't done travelin' yet.
I figure our sixteen years married is a good start.
Asked to describe my point of view I might reply "Dimmed." There is a whole lot right now that is going on in this world and I haven't a clue. Now if you asked me what I thought about The Abortion Bill I would say I think we ought to pay it. Or The Cambodian Position, I'd say I never tried it. But if you asked me about Trump and the Russian's messing with the Election I might say, "I thought the election was over."
I used to figure I was pretty well out of it when it came to current affairs but now I must admit that I'm all the way out of it. It seems so useless to follow the news today when there is so much misreporting and lying going on. In 1936 there was a hit song by Fats Walters titled "It's a sin to take a lie." I was seven years old then and somehow it was ingrained into my subconscious mind. I feel lost when I listen to commercials. I no longer read any of them online. When I try to pull up a news story I get so many commercials that it is just about impossible to actually read a story and when I do I find the Lead or teaser that led me to consider reading the story actually was a big lie. Pure unadulterated B.S. It wasn't really a "jaw dropping" story at all but a ho hum waste of time. When asked if I am over the hill I respond, "What hill?" and if someone follows up I realize that it really isn't worth a hill of beans.
All I Want Is My Three Front Teeth -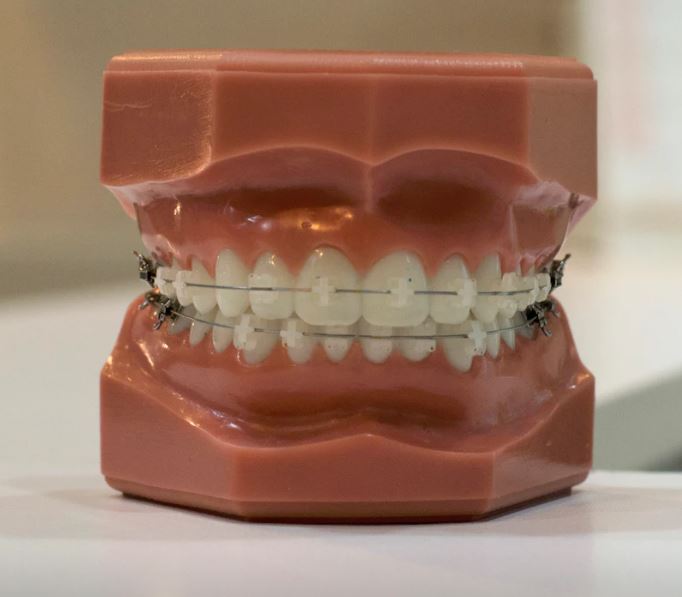 After nearly half a century of professional speeches I've had almost everything happen to me, but recently I had a new experience. I was speaking for seniors over at Solty's Adult Day Care Center here in Hillsborough. I had a warning signal the night before but I crossed my fingers and kept my date with that group. I was just about to my closing segment when one of my upper front teeth went flying out of my mouth and across the room. I smiled a big ugly smile and sang the song Judy Garland sang in the movie "There's No Business Like Show Business" "Be a clown, be a clown, all the world loves a clown. Be a poor silly ass, and you'll always travel first class."
I had everyone sit in place and examine the floor around them searching for that tooth. We all continued searching for my tooth. Everybody was so nice and cooperative about it. I carefully walked over to my table and started the music for my closing number which was the I Love You Waltz. I glided across the room addressing each of the attendees personally. We cleared a safe path that we double checked for my tooth and the attendees walked into the dining room. Then a couple of the staff came with flashlights and we all crawled around on the floor checking out the whole room. Finally, one of the ladies searching under the chairs along the wall called out excitedly, "I found it." And we cheered and I put that little tooth in a little plastic bag and later in the day, a life saver, Dr. Daniel Cheek, DDS, worked me into his schedule and he cleaned and polished the tooth and then gave me back my smile.
I'm sure glad I no longer take myself too seriously. The way it worked out, we all had a good time.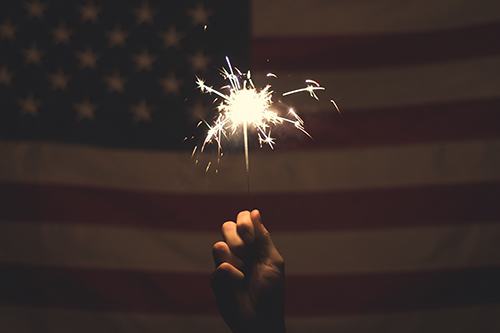 I was looking through some of my older poems just recently and came upon the following. Somehow it sounded like something we might think about today.
A Season of Renewal
(c) Art Fettig
Perhaps the greatness of America is seasonal in nature.
And far too long, we, as a nation,
Have languished through a sleepy summer to a fall.
Now, our President reminds us of the cold, hard truth
That winter is upon us and we must get back to work with gusto,
If we are to survive --- and thrive.
Now, as we brave the frigid, bitter truth, we are reminded
That America was once truly "One Nation Under God,"
And now we must return to Godlike conduct,
As we relearn the truth that there is dignity in work
And pride in doing well.
So as we strive together, struggling, making sacrifice,
Renewing our commitment to our country --- to our fellow man
And to ourselves,
We will witness, yes, we will witness the rebirth
Of the greatness that is America.
Spring will come once more to our land
And with it hope, with liberty, justice and opportunity for all.
For that is America.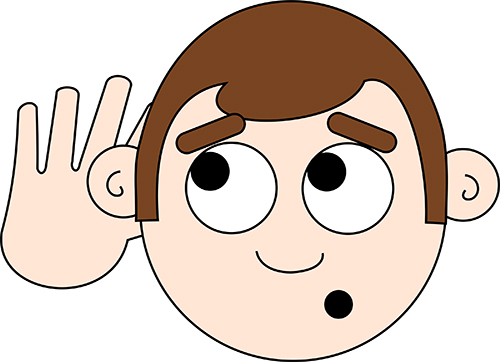 On a scale from one to ten how would you rate your lifetime achievements so far? Given that you were blessed with certain talents and that you have made the effort to discover what your talent or talents are, how would you rate your accomplishments to date? What have you done recently to hone those talents, to put them to work for the good of all humankind?
With so many of our young people coming out of our colleges with brand new diplomas in their hands it won't be easy for many of them to find a slot they can fill where they can put their skills and talents to work. I talked with a young man the other day who had taken a job in a factory so that he could provide for his children. His talent is poetry and, in time, he just might make a difference in this world. The majority of poets I have met would be starving if they depended on their income from their poetry.
I recently received a book written for Hospice workers by a wonderful lady I met while working for the railroad in Battle Creek, Michigan. It is a wonderful book and I discovered that the most precious thing a Hospice worker might do is develop the ability to listen. For a guy like me who had earned most of his lifetime income from talking, that is, giving speeches, that is a revelation. THAT WORKER MIGHT BE A TRAINED PROFESSIONAL BUT IS LISTENING HER/HIS MOST VALUABLE TALENT? I'm discovering that one of my greatest faults and weaknesses is my inability to listen.
How might you discover your special talent and how might you get started using it? I started writing in high school. I tried speaking there too but I was eliminated from the Elocution Competition because my humor presentation which won the classroom competition in 4F was deemed unsuitable. It was a wise decision. 4F was a pit occupied by the unpromising.
As I write this I finally realize that my life would have been a lot less complicated if I had spent as much time reading and listening as I spent writing and speaking.
Somewhere I read that Hell would be a place where you were shown exactly what your talents were and also shown all the missed opportunities you had been given to use those talents.
And you can't go back.
Too late smart.
True torture.
Eternal regrets.
Have I squandered my talents and my opportunities? Have you? And are we going to do anything to do a better job of using our talents and our opportunities in the future?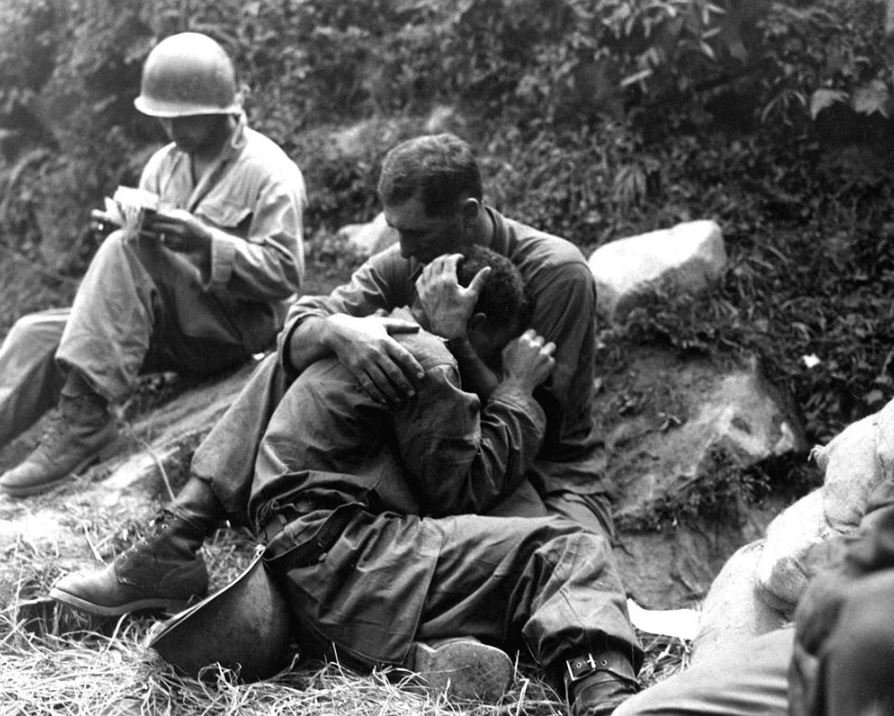 Recently I looked at the date on my computer and it read April 9th. Memories came gushing into my mind.
On April 9th, 1951 I was inducted into the United States Army. My pay for what seemed like a twenty-four hour, seven days a week schedule was $52.50 a month. I believe it was an additional $15 a month when we came under fire from the enemy in Korea. Of course, from that sum we had to provide our own shaving materials, tooth paste, frequent haircuts, cigarettes, laundry and most often a dollar would be deducted from our pay for the Red Cross. The rest we squandered on villas, booze and wild women.
I must admit the Army provided our food, our clothing and most often shelter. I can recall, while training at Fort Bliss, getting dressed up in my Class A summer uniform and riding in the back of a truck into El Paso to discover that the civilian workers on the El Paso garbage trucks were all wearing the same outfit I was.
The food was... well here is a story to describe it. A private on KP sees this big truck pulled up behind the mess hall. He goes in to the sergeant and reports, Sergeant, there is a garbage truck outside." and the sergeant says, "See if it is a pick up or a delivery." Nuff said.
"What did you do in the war, daddy?" "I did my time, my children. One Year, ten months and 27 days, with time off for good behavior."
Oh, those were the good old days.

My daughter, Nancy was on the phone today from California and I was at my computer and the small drawer on my computer table was open. It is crammed full of stuff and wonderful memories and as I glanced down I saw this little Musical Wheel. I turned the little stem on the wheel and told her about the history of that little wheel. First I let her hear it tinkle. Then I laid the base of it on my table and turned the stem. It played its own stirring rendition of the tune Yankee Doodle Dandy.
I'd found my first little wheel in a fascinating sort of junk store on the Dixie Highway just outside Pontiac, Michigan in early 1988.
This was not retail material they offered, it was stuff they bought from manufacturers who had parts of things they made and this wheel was something not used in the manufacturing of Music Boxes. They carried all sorts of fascinating things like eyeballs from dolls, miniature drum sticks,tiny springs and all sorts of parts of things, mostly junk in the eyes of most people, but, as you might know, one man's junk is another man's treasure. I'd visit the store monthly with another idea person named George and we'd brainstorm as we went through the entire store bouncing ideas off one another and having a wonderful idea exchange.
I bought a couple of these little musical wheels for about 20 cents each. I'm a professional speaker, a motivational humorist and I am always looking for stuff a client might use to make a point. For instance I put together a dozen little cards for an auto company. We pasted little items on cards to reinforce some point. We sent them out once a month with something different pasted to a card. Something like an eyeball saying "You only get two of these, use them wisely."
After carrying that little musical wheel in my pocket for a few weeks I went back to the store and bought a hundred. When I gave a talk on leadership at Notre Dame University for students I talked about how the President of Grand Trunk Western RR had changed my life. He spotted my talents and then gave me permission to just do my thing to change attitudes and improve performance. I said that he was a sounding board for my talents.
I gave each of the students a musical wheel and first we all turned the wheels together and I asked them for the name of the song it played. One by one they figured it out. Then I had them hold the wheels up and a hundred wheels tinkled in the classroom. Then as I challenged them to become sounding boards for others talents I invited them to hold the wheels on their desk and turn it. The desks served as sounding boards and the room was filled with music.
My Mentor, Herb True, Ph. D. and Anita Jacobs PhD, both professors at Notre Dame and St. Mary's were in the room and later, at lunch they both agreed that this was the most powerful hand-out they had ever seen. I rushed back to that little junk store the next day and asked the fellow how many of these little wheels they had and he replied, "10,000." I dickered with him on the price a bit and got him down to a dime each, that was $1,000 and I bought his whole stock.
In 1988 I was speaking at the National Safety Council's Early Morning session and I would estimate the audience at 2,000. I gave each attendee a little music wheel and repeated the above material. McCormick Place in Chicago was filled with 2,000 tinkles and then with the use of their chair backs as sounding boards music swelled and so did my heart. I challenged them to take this little wheel and put it where they would see it every day and then to try and discover the music that is hidden in each person they come in contact with and to act as a sounding board for others talents.
What happened to those 10,000 little wheels I purchased back in 1988? I have doled them out very carefully to many thousands of teachers, to safety leaders, to college students and others I have found in positions where they might have the challenge and the opportunity to touch the lives of others. How many wheels left? Perhaps twenty hiding from me in a drawer up in my music room. They are waiting for my call when just that absolutely right opportunity arrives. I'm certain I will recognize it when it comes.
"Music hath charm to soothe a savage breast."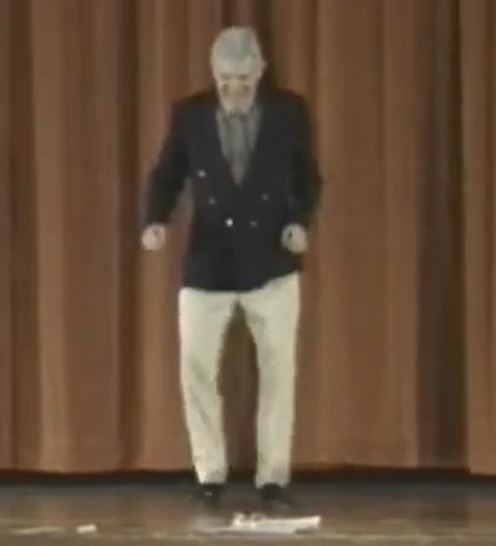 It was 1978 and I was almost fifty. My daughter, Nancy, twenty- two. . I had a booking to do three early morning speeches in the grand ballroom of the Conrad Hilton Hotel in Chicago.
They would cram a couple of thousand people in that room for my sessions and I was dedicating every spare moment of my crowded life into preparation. As a professional speaker, I had become known for my unusual, memorable closes. I had planned to use my popular "people" close which I did with a musical background playing.
Then on the second day I planned to use a new verse I had written titled, My Brother's Keeper. For the third day I had a wild idea. I wanted to learn a simple soft shoe dance to do to the music of Bye-bye Blues. I worked out words and the timing and in my mind I could see myself tap dancing onstage with my lovely daughter, Nancy at my side.
In my imagination it was spectacular. About a month before the booking, I took a deep breath and approached Nancy with the idea. To say that she gave a cool reception to the idea would be a real understatement. After a few days of coaxing plus the promise of a monstrous bribe, she consented to join me in the basement rec room together with a tape player on which I had our proposed music.
I explained that we'd need less than a minute of actual dancing in the arrangement I had written and I played the tape and did the go-in that I had prepared.
As we got to the point where I visualized the dancing, I cried out, "Now! This is where you come onstage in shorts and black tails, toss me a cane and a top-hat and together we go, ta ta ta ta - tata - ta-ta-ta - tatatata - ta ta-ta."
"Dad," she said in disgust, "do you mean ta ta ta ta - ta ta -tata?"
"Yeah!" I said. "Something like that. Just something that will look smart and absolutely show that I know how to do the soft shoe with you."
Nancy told me to shut off the music. She hated that music. It was old fashioned. It was stupid and it just wouldn't work.
"We'll try to make it work for us." I pleaded.
I won't go into all of the gruesome details, but we struggled with it for a full hour and the next evening we struggled even harder and finally after another hour of struggle. I was awful. Nancy suggested that I sit down and listen to what she had to say.
"Dad, "she began. "I love you and I think you have a wonderful talent for giving speeches, but a dancer you are not and a tap dancer you will never be."
Coaxing didn't work. Bribes no longer had any effect on her. Her mind was made up. I was a klutz. I didn't know my right foot from my left. I was positively hopeless. After two hours of struggle, I was not one bit better than I was to start with. She was right.
She finally summed up the situation by saying, "And not under any circumstances would I be caught dead dancing with you in front of two thousand people onstage at the Conrad Hilton Hotel."
I got the point. I was heartbroken. My dream was fading. I tried half a dozen times to veto her edict without success. Eventually I gave up my dream and replaced the soft shoe idea with a wonderful story.
Nevertheless that old dream of tap dancing remained in the back of my mind and continued to haunt me. Every time I saw an old Fred Astaire or Gene Kelly movie, every video that shows Sammy Davis Jr., or Tommy Tune dancing brought back that dream and made me wish that I might have done that wonderful close.
The years passed, I got older and grew an enormous pot belly and the chances that I would ever fulfill my tap dancing dream diminished with each added pound and passing year.
My wife, Ruthie, contacted cancer and after a nine year battle, she died. At first, I mourned and found some solace in half gallon binges with ice cream.
Finally, I got sufficiently disgusted with my weight and physical unfitness, I went on a reconstruction program. In all, I guess I must have lost some fifty pounds or more and with it that ugly pot belly.
With that weight off, I felt so light that I felt like skipping. I felt like just flitting around. My feet were like feathers.
It took a while for the possibility to return to my mind, but one day, after my sixty fifth birthday, I joined a senior center and when I checked the list of programs they were offering, I spotted one that said, "Tap Dancing for Seniors." The instructor was Sherri Rarick.
Imagine, Sherri Rarick, the same wonderful woman who had taught our Nancy to dance so many years before.
I called Sherri. "I see you are offering a tap class," I said, "I was wondering if I could take your class?"
"Certainly!" she replied, "We'll take anybody."
Then for an hour each week I submitted myself to a session of complete humiliation. There were about twenty women in our class and me. The women were so cute flitting along so beautifully in time with the music and there I was stumbling around like a complete klutz.
If you are reasonably coordinated, then I'm sure it will be difficult for you to understand this, but my feet and my mind seem to have a broken connection.
I'd visualize a step and see my feet going in the right direction in the proper sequence. Then as I tried to do the step, my feet, as if they had a mind of their own, would go off in a completely different direction.
It made no sense at all to me and it was a source of great disappointment and frustration. At the end of the six week course, I did not sign up for another term.
I had gone to Chicago and purchased a pair of patent tap shoes. Then one afternoon, I was looking for something in the basement and I discovered a miniature plywood Ping-Pong table just 3' x 4' in size. On a whim, I took the fixtures off it and brought it upstairs for a minor experiment.
I placed it in front of my television in the den and put on my shoes. Then for about a half an hour I tried the steps I had learned. Then I tapped my way around the board searching for something that might work for me.
I've played at playing the drums since I was a kid thirteen years old and so rhythms are not something new for me. I tried out a couple of old beats and I soon discovered that if I did a step very much like running in place it sounded just great. In fact, the heel and toe taps seemed to magnify everything and with a little practice I found that I could do a whole series of variations on that one step.
Within a week I had located a CD of Louis Armstrong and his all-stars playing a blazing rendition of Tiger Rag. My original goal set over twenty years before was to do a slow soft shoe. But now that I had discovered this new step, I felt that instead of a sedate soft shoe, I could set my sights much higher and go for a higher goal.
I practiced with just the last one minute of Tiger Rag. Then I put it onto a cassette tape several times for practice sessions.
One minute might not seem like a whole lot of time, but as Mark Twain used to explain; time is relative. It depends on whether you are kissing a pretty girl or sitting on a hot coal stove. I soon discovered that you can deliver a whole lot of variations on a running step in just one minute.
Describing a tap dance is a little bit like trying to tell how a melody goes with just words, but I will try to put a picture in your mind of just how the dance goes now after a couple of months of daily effort.
While the music starts out fast and just gets wilder, I start out slow, just tapping around like I've just discovered the taps on my shoes.
Then I begin to experiment and try them out a bit. At the end of the first chorus I double the speed of my steps and it's not bad. I do a couple of turns and then I put my hands in my pocket and kick my feet out to the sides just sort of enjoying the experience.
There is a certain jaunt to the theme of the music and I seem to be caught up in the music. There is a break, I stop for an instant, then that jaunt takes over and suddenly my feet are flying. My arms begin to swing in circles and I look a bit like a two bladed helicopter that is about to take off.
Again there is a two beat break and I stop as I holler out - "Big finish."
I now double the steps of my flying feet and my arms are flying twice as fast now and as the song comes to an end, on the final five beats, I throw out exploding caps that accentuate the beats with Pow! Pow! Pow! Pow! Pow!
I guess you had to be there and I will never forget it because when I first did it in front of an audience of seniors, they went wild. Later I did it to close a presentation for the United States Air Force and they caught it on video. Now I know I still can't tap dance. I remained a Klutz. But I was demonstrating how we should never quit trying new things. You can see it on Youtube by CLICKING ON THIS LINK.
Squirrels -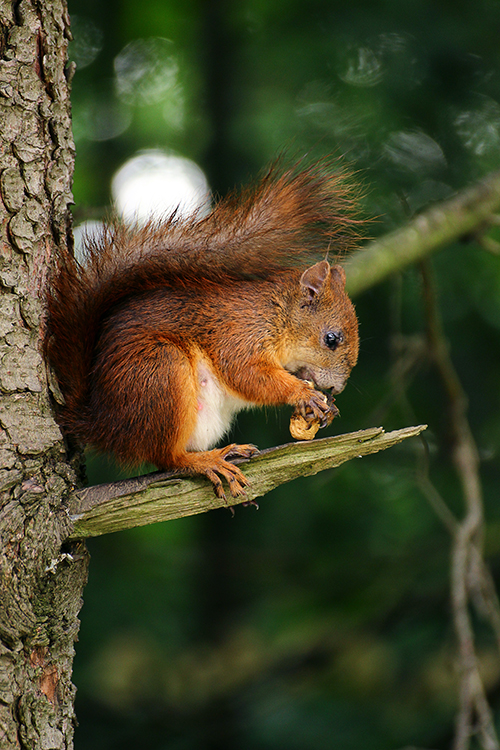 Squirrels climbed up under the hood of my Ford Escape and chewed up a mess of wires again. AAA sent out one of those long, long hydraulic flatbed rigs to move it to a repair shop. It looked like overkill to me. Remember when they would use little rigs with chains or a friend could just get his car behind your solid bumper and shove you to the repair shop? Maybe you are too young to remember when we had bumpers and you could bump them. Bump the front end of a new car today and you are looking at a thousand dollars damage at least. Oh where are those young boys with their bb rifles who use to regulate things like squirrels? Things just ain't what they used to be.
A Prison Visit -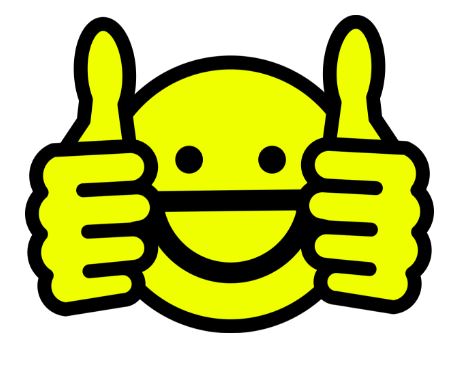 I went to prison last night here in Hillsborough. It took about fourteen months to get me through that gate but it was worth it. For me and I truly believe in my heart that for that audience it was a truly memorable experience. I gave a talk to a group of prisoners in a trailer and every seat was filled. You might say they were a captive audience but it might just have been one of my finest presentations ever. First of all I was so excited making preparations that I left all of my speech notes at home. I realized this just outside the prison gates but I figured it might be more fun to see just how well my memory was still functioning. The guards were very kind and efficient at the gates and ushered us into the meeting site. I talked for almost an hour and during my presentation we shared three of the songs I had written and recorded with Greg Brayton over the years. One song was titled, Don't Wait Too Long To Make Your Dreams Come True and they sang the background blues chant for me like no other audience has ever sung it. Oh it was fun. We laughed together and shared some serious moments. I just poured my heart out to them and they applauded twice at the end and every prisoner came up and we shook hands and they thanked me for coming. I was sort of celebrating my 56th anniversary of continued sobriety with them and I am so grateful that I could share that experience.Let's just say we touched each other's lives.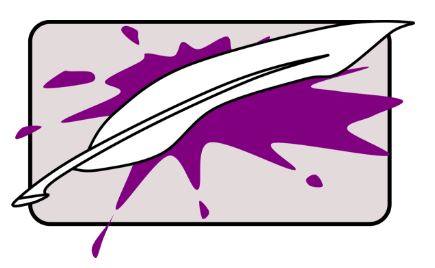 I don't ever want to do those things I ought to do
There's always something new out there for me I swear it's true
There's something bigger or better or lovelier that I see
There's always something more exciting out there just for me.
I find joy in acting, just for this moment, yes
You just might find me irresponsible, I guess
Still, 'til my life is over and my final breath is spent
Let me keep on doing things that make me hypervent.
The above is something from my new poetry booklet titled "New Stuff From the Quill of Art Fettig".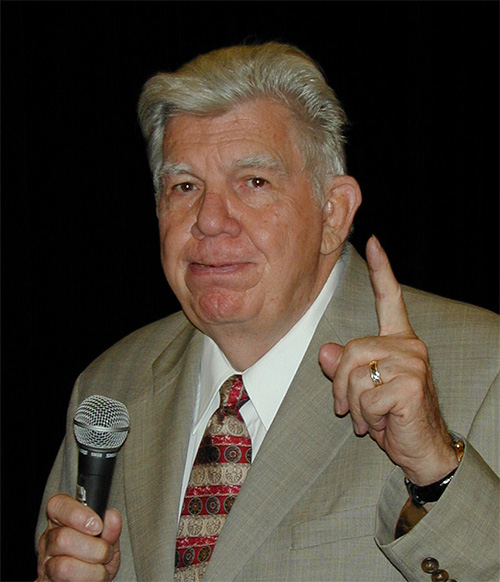 I have often heard instructors say that they learn a whole lot more by teaching a subject than the students learn. I gave a three hour presentation in Buffalo recently and as I was speaking I suddenly discovered that I wasn't in the safety field at all. In fact, I guess I never was in the safety field, I just thought I was. I have always been in the people business. For over a half a century now I have been trying to figure out what makes people tick.
Disturbed by our railroad's horrendous safety record I set out to find ways to change behavior and to improve attitudes. I also worked at helping people communicate with one another better. Does any of this sound like safety to you?
What I discovered again and again working with hundreds of safety leaders at national conferences, with major corporations nationwide and worldwide was that if you can help people improve their behavior, their attitudes and their communication skills, then you will suddenly wake up one morning and discover that you have made breakthroughs when it comes to safety.
Now I discovered that about half way through a sentence as I was giving a speech. I had wandered quite a distance from what people generally consider a safety speech. I had nothing on the 5 or 6 or 7 E's of safety. Education, Engineering, Equipment, Enforcement of rules, Ergonomics, Environment, E Gads - you know - the stuff that we all work on in safety. I found myself talking about Mary Poppins and the fact that in any job that's to be done has an element of fun, find it and Zap, the jobs a breeze... That is, finding enjoyment in our work. I work a lot safer when I am enjoying what I am doing.
And I talked about Bloody Mary from the stage play South Pacific. She sang, "You've got to have a dream, if you don't have a dream, how you going to make that dream come true?" And, of course, my dream as always was Zero Injuries. Nobody gets hurt on the job.
I didn't talk about Processes and Audits and I didn't even mention OSHA. So there. And when I shook hands with the audience as they were leaving the hall they all thanked me. They didn't tell me what a great speaker I was or how much they had learned but they said "Thank you," and I knew that they got the message...Work harder because it is required today. Take responsibility for your own safety and that of your fellow worker. You are somebody special.
Everybody but a few engineers in the back row caught on. (Sorry about that.)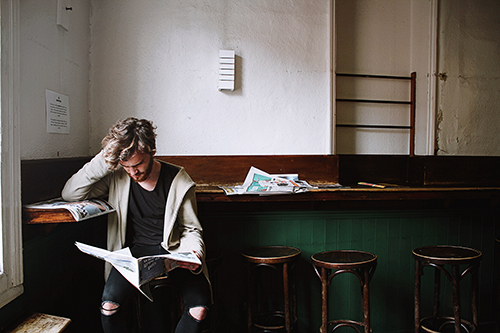 Here's how the Chicago Times in 1865 evaluated President Lincoln's Gettsyburg Address in commenting on it the day after its delivery. "The cheek of every American must tingle with shame as he reads the silly, flat and dish-watery utterances of a man who has to be pointed out to intelligent, foreigners as President of the United States."
When it comes to Presidents, sometimes they just can't please the press.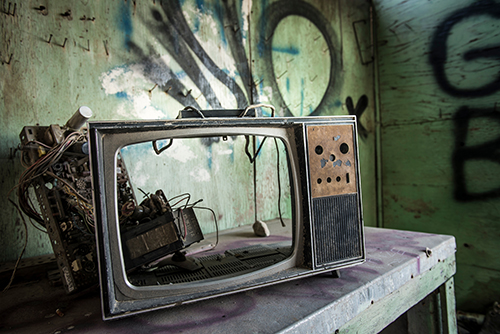 Aren'tchaglad you're not working in Washington, D.C. right now? Aren'tcha?
And aren'tchaglad you're not a commentator on one of those TV news shows where they line up a mess of broadcasters or so called experts and they all talk at the same time?
Aren'tchaglad? Huh?
And aren'tchaglad life is so sweet that you never ever learned how to Tweet? Oh yes, aren'tchaglad?
Yes, aren'tchaglad sometimes that you have a delete on your cell phone or on your computer and you can go Delete Delete Delete Delete Delete and, that easy, there is no breaking news at all to deal with because too many times it turns out to be disgusting or even heart breaking.
Aren'tchaglad? Well I am.
I've been on a binge for over a month now and it just beginning to show some positive results. I've been working on a booklet tentatively titled "Stuff I Wrote". One by one I have sorted all of the books or booklets I have written in the past fifty five years or so.One or two booklets are as few as six pages.And a few of the books are over 300 pages. Before I began to take this gathering seriously, if you had asked me how many there were I would have guessed a hundred all together. Well, right now the count is up to 119 and there are one or two yet I haven't found.
I scanned the covers of most of these and wrote short summaries on each book's contents. I'm showing them in chronological order. I'll also make a list of all the books and booklets showing them in categories such as Speaking, Safety, Sales, Children's,
Memoirs, Creativity, Photography and such.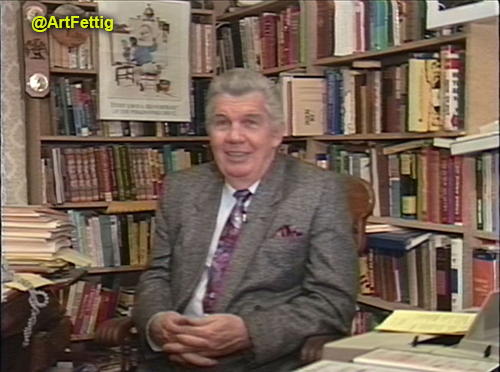 So what does all of this have to do with a Binge? Well, as I keep pulling masses of books off my shelves and out of nooks and crannies and from places I didn't even realize there were books, well I got this tremendous urge to get rid of some of this stuff. All of this entails hours of moving stuff around, carrying boxes filled up with other authors downstairs.
Last week I took a big load of books to the shelter at the dump and they were gobbled up by visitors in the half hour I was there. I met a famous mural artist there who helped me move some boxes. What interesting people one can meet at our local dump.
I figure a couple more weeks and I should have this mess under control. Then I will move on to sorting boxes full of VHS videos and Cassettes of speeches we've taped along the way. So many of them haven't been transferred to DVD's or CD's and there are about a dozen of each of these I'd like to preserve. If any of you have found a good place to have these transfers made please contact me at artfettig@aol.com or you can phone me at 919 732 6994. Many thanks.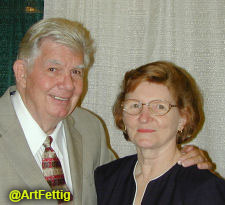 My wife, Jean, just celebrated her 82nd birthday and the cards and candy and flowers and phone calls and the messages on Facebook - they were inspiring.
Some of those messages written on the cards were so sweet they might make a grown man cry.
I've noticed that some folks without even a hint of kin have takin' to calling her "Aunt Jean." Like, "Aunt Jean sez." No doubt, her sayings will soon start showing up on those Quote sights.
I can just see them now. "Aunt Jean sez take out the garbage." Or maybe, "Aunt Jean says it is time for me to go to the dump." I hear that one a lot lately, especially when I don't go there right away.
In truth Jean can be the sweetest, most caring, patient, attentive, consoling, hardworking, dedicated, generous, kind, soft-spoken, genial, loving woman on this earth.
On the other hand--- Oh, I was just kiddin'. There ain't no other hand. Let's just leave it the way it is and I'll say this.
I sure do love that woman.
My Mama didn't raise no fool.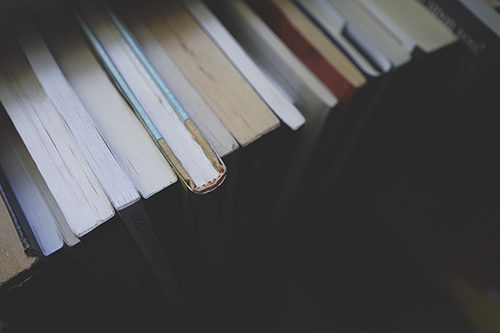 In our home located just a couple of stone throws outside the quaint and growing town of Hillsborough, NC I have an upstairs room. Until just recently I seldom went upstairs and that was just to get something I have hiding up there or else to play my set of drums. I seldom play more than a couple of songs and I play so poorly I cannot stand listening to myself for long periods of time.
Since I began my new fitness program in October I go up there most days and ride my stationary bicycle for sixteen minutes a day. I have an ancient but good sounding CD player which also plays 33 RPM records and cassette tapes. As I exercise I listen to my old CD's and it has been a wonderful experience. As I ride my bicycle I look around the room and I have been taking time to look at the hundreds of books I have up there. All of the walls are covered with bookcases jammed full of books and other items. I also have a huge collection of educational cassette tape albums, many featuring friends I have made through the National Speakers Association in the past. Occasionally I listen to an old motivational tape and my mind seems to be getting a little sharper with this review of what I once knew.
I am accumulating quite a number of books and tapes which I will soon take to the dump or to a Charity resale store.
Every day I manage to procure just a tiny new space in which to move up there. I have some spaces I've made on the book shelves. I am losing that claustrophobic
feeling I used to get when I went up those stairs. Perhaps if I stick to it for another month there will be some room to breathe.
One might say that my "Stuff Room" was overstuffed. I have half a shelf full of old 33 RPM Vinyl Comedy Records that I hope to get around to listening to. I'm getting eager to find the time to listen to some of that old stuff.
Aha! -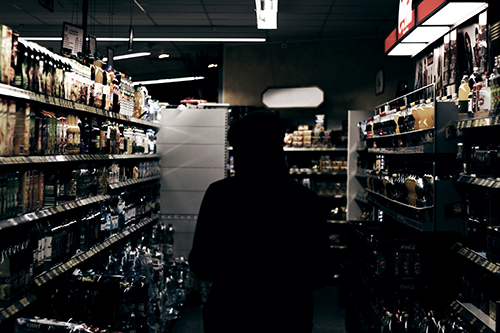 Have you ever experienced an AHA! moment in your life? It is a time when you learned a great truth that might influence your entire future. I had such a moment one day in February in 1961. I was attending my first meeting of Alcoholics Anonymous. I arrived early and I walked up to the front of the room and started reading those 12 Steps of AA.
We admitted we were powerless over alcohol - that our lives had become unmanageable.
Came to believe that a Power greater than ourselves could restore us to sanity.
Made a decision to turn our will and our lives over the care of God as we understood him.
Yes! Yes! I shouted to myself silently. Instantly I felt relief. I would no longer have to try to drink like others do. So many of my friends might have one drink or two and that would be all. Me? Something inside me made me have another and another and another.
No it wasn't easy but with that support group sharing their experiences and their wisdom and with the help of God, it worked. That AHA! moment changed my life.
Over the years there have been many AHA! moments that impacted my life in other ways too. Those precious moments when suddenly you understand something that has troubled you for years. I'll be looking for another today.
I've Still Got Rhythm -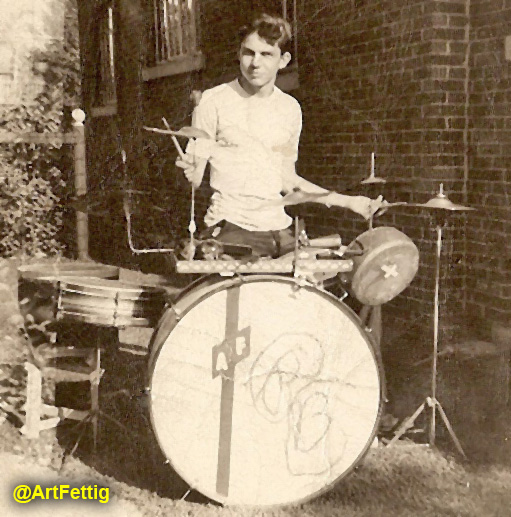 My first musical instrument was a telephone book. It was a hefty instrument being from Detroit, Michigan. I bought a pair of jazz brushes and sat down on a stool right next to the old seasoned piano in the basement of the home of a guy named Pat Boyer and we would play for hours the two boogie woogie songs we had in our repertoire. One was Pinetop Boogie and the other wasn't. I can't recall ever playing in public with that telephone book but a few months later when I graduated from the 8th grade I moved up to a set of drums. I just now pulled up Pinetop Perkins and found him on the net playing his famous Boogie Woogie number at the age of 95. I pulled out my Research Triangle Park Greater Durham, NC yellow pages and then ran upstairs for my jazz brushes and played along with the original Pinetop Perkins and life was good, believe me. They asked Pinetop his secret to longevity and he said, "I like it here." Sounds good to me.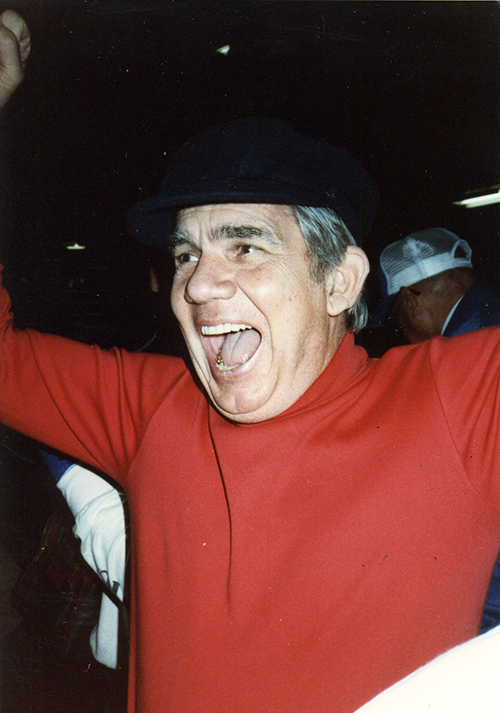 It was December 15th, 1989, my final speech booking of my busiest year yet as a professional speaker and I was booked for a full day of speeches in the Catskill Mountains in New York.
Here is how Dennis H McLean, Superintendent of their Margaretville, New York School summed it up.
"Dear Art, Our school and community at this little mountain town were touched by your inspirational program on Self-Esteem. Your speeches and poetry were enjoyed by people from five to ninety-five years old as witnessed by your visit to the skilled nursing facility at the local hospital and by our young people, kindergarten through senior high school. Best wishes to you and keep up the good work."
I'd made ten presentations that day, the most ever, and when I arrived back home in Battle Creek, Michigan my throat was sore and voice was gone. I decided to get to a specialist immediately and luckily got right in to see a throat doctor. She explained that I had strained my vocal cords and prescribed an inhalant. She said I must not talk for at least two weeks. "No talking at all." She said. "If you do you might permanently damage your vocal cords."
I had a silent Christmas and on the 26th I received an urgent phone call from a Booking Agent in Charlotte, North Carolina. She explained that the DuPont plant at Kinston, North Carolina had a speaker cancel out for their Safety Kickoff, January 3rd, 4th and 5th.
I swear I limited my conversation to four or five words. "Yes" I had the dates open. "Yes" she had my top fee right plus travel. "Yes" she would e-mail me a confirmation and "Thank You!"
I hung up the phone and realized that DuPont was the #1 corporation in America in Safety and I recalled that the Kinston Plant held the all time record for safety. What an honor to be working for the best of the best.
I began praying extra hard. I still hadn't talked on my way to Kinston and I arrived early in the morning and met with the sound crew. I was both anxious and scared and a guy named Mike was in charge. I explained to him about the trouble with my throat and how I needed his help. His response was music to my ears. "No problem, man! If you can whisper I can make you sound like radio broadcaster Paul Harvey. With our equipment I can turn up the volume and give you some echo and we'll do fine."
I did nine presentations in three days and this is what John & Libby, the folks in charge of the Safety Kickoff at Dupont wrote me.
"Dear Art: Thank you for the excellent job you did at our Kinston DuPont Site 1990 Safety Kickoff and Business Meeting. We particularly appreciate the effort you made to meet our requirements on such short notice.
You were well received by all of our employees. Your message was so sincere because it came from your personal experiences. Most of the time the audience was spellbound. I asked several of our employees to give me a one-word description of your presentation. They choose entertaining, humorous, sobering, inspiring, uplifting, rewarding, rejuvenating and caring. All were very complimentary of both your formal presentations and your casual break-time conversations.
You put an enormous amount of energy into your work and it pays dividends in the impact you have on those who come in contact with you. Keep up the good work."
We will definitely recommend you to others in our company and community who are looking for an energetic, well-informed professional speaker."
That was 27 years ago and I haven't stopped speaking since.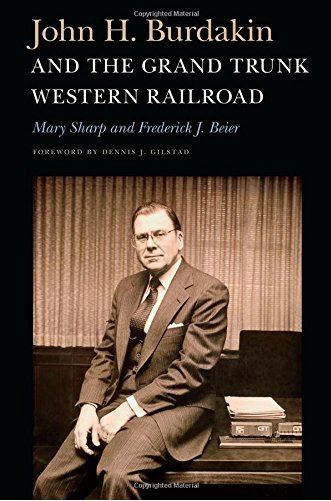 My daughter, Nancy, phoned today to say that she had been reading through the achieves of our newsletters and one article about how I called John Burdakin, the Vice President and then soon to be President of Grand Trunk Western Railroad and asked if he would come to Kalamazoo with me and visit our employee who had suffered triple amputations when some box cars rolled over his body. "He's a tough guy and he is going to recover." I explained to Mr. Burdakin. "Yes, I would love to visit him." he responded and that visit was what was responsible for a major change in our safety program and soon GTW started winning national awards for their safety performance.
Nancy told me that what struck her about the story was that Mr. Burdakin was not some untouchable corporate figure at headquarters, he was a real person with compassion. All he needed was a nudge. Then she said that so often she hesitated when she thought of inviting someone to a meeting or an event and how life changing and important that invite, when she made it, turned out to be to her friends.
Sometimes all we need is a nudge. Wouldn't it be wonderful if we all made 2017 the year of the nudge where we all reach out to touch the lives of those around us in a positive way? Thanks Nancy, for the nudge.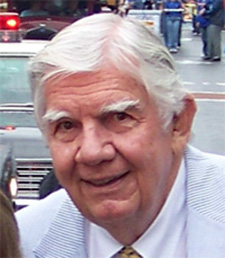 Recently somebody asked me,"Art, what are your goals for 2017?" and I began singing that old Bee Gee's song from 1977, "Ah, ha, ha, ha, stayin alive, stayin alive. Ah, ha, ha, ha, stayin alive."
When you ask a little kid how old he is he will hold up four fingers and say, "I will be five next month." Ask me and I will tell you, "I will be 88 in July."
My friend Ed Myles who is the same age summed it up this way. "Art, I don't have an enemy in the world. I outlived all them bast - - - s."
One of my goals for being 87 was to finish my autobiography but to really finish that I would have to drop dead. I would much rather carry on and face the challenge of discovering new ways to help make this a better world. I want to discover different avenues for reaching people and touching their lives in a positive way.
As long as I can still walk into a room and share a smile or a laugh or bring just one ray of sunshine into somebody's life then I plan to do it. And if I can no longer walk into a room then I pray that I will find a way to ride into a room somehow and share the joy of living.
So what is my goal for 2017? To "never give up! Never give up! Never give up!" Winston Churchill said that so many years ago and it saved a nation.
I'm stayin' Alive! Stayin' Alive!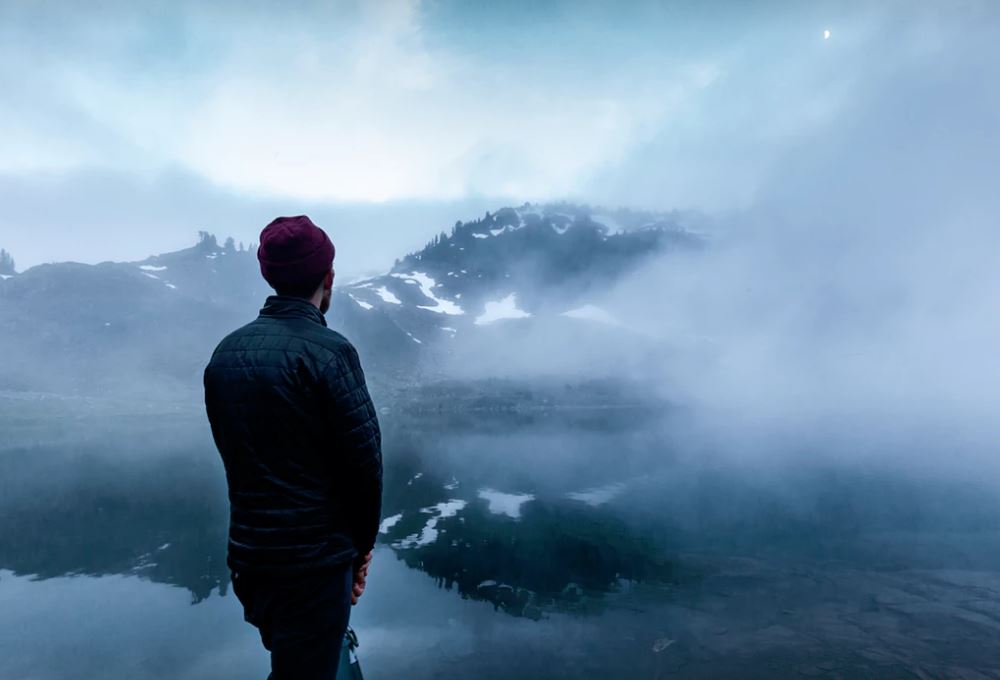 "Let There Be Peace On Earth: And Let It Begin With Me." Vince Gill recorded that song years ago and every Christmas that song comes to my mind. Peace is very popular at Christmastime."Peace be with you." "And to you too, Brother."
I visited an Alzheimer facility recently and approached a middle aged man who was holding his head. He looked really stressed out and hurting. I asked him if he was OK, if I could help. He said "All I want is someplace where I can have peace and quiet." I asked him where was the most peaceful place he had ever found in his life." He said he would have to give that some thought. I said that the most peaceful place I ever found was in my own mind but I had to really work at it. I'd think about a peaceful valley with trees and grass and a small stream. I'd be alone, just watching the water flow and I'd think about a peaceful world where everybody loved everybody and there was no war and people were at peace with one another and most importantly with themselves. That fellow who was holding his head looked relaxed and smiled at me and I said, "Now you have a good peaceful day." I smiled back and went on my way. I felt much better about peace and goodwill and life in general. Peace be with you all.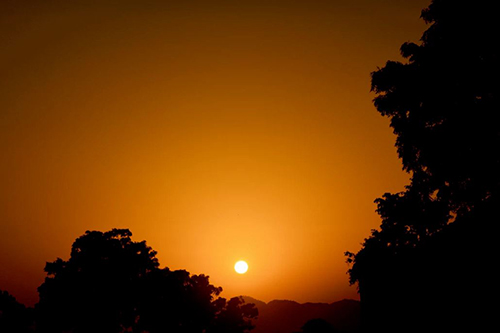 A New Point of ViewFrom my office desk I can look up the stairs to my music room and see this big half-round topped window which faces West. It just dawned on me that if I were to move a few of my drums I could put a chair in there and witness these breathtaking fall sunsets we are being blessed with right now. That window has been there some fifteen years and I never took the time to figure that out before. I can watch them from my lazy boy chair in the living room but this might give me a fresh perspective. What do they say about changing your point of view? Adjusting your focus? Zooming in on the real beauty all around us?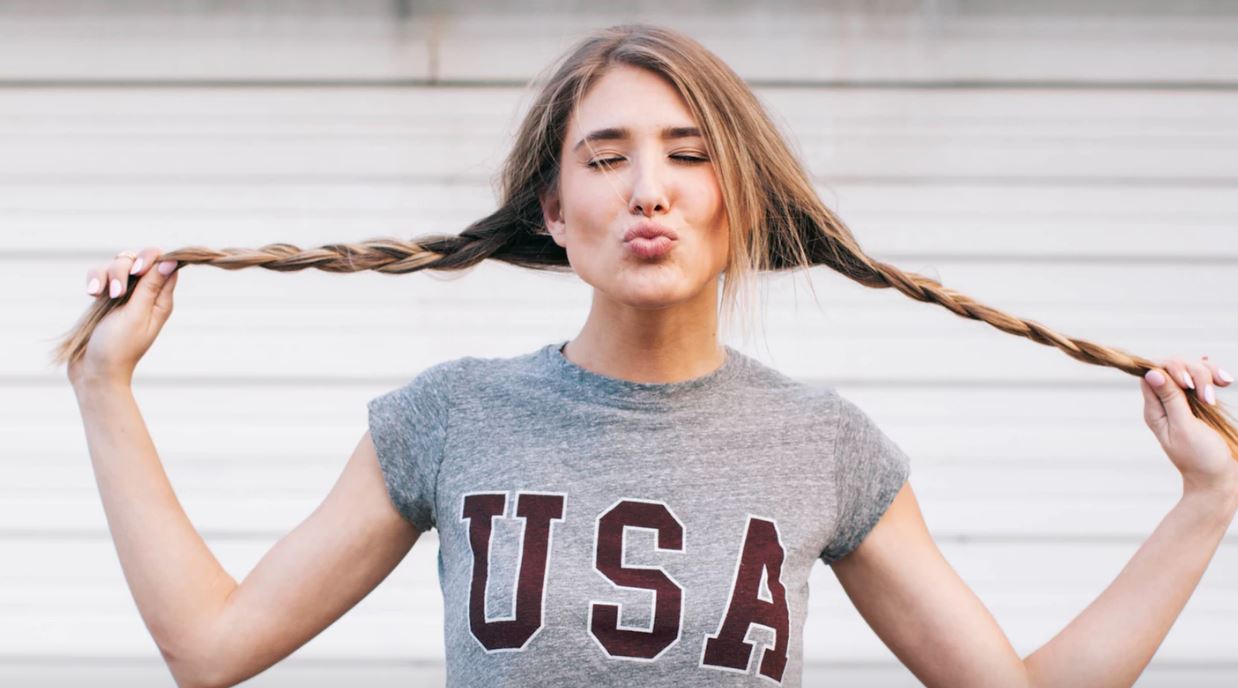 'tis the season to be Jolly, Fa la la la la , la la la la. So how Jolly are you?
Jolly
happy and cheerful. "He was a jolly man, full of jokes."
Snyonms" cheerful · happy · cheery · good-humored · jovial · merry
When is the last time someone described you as "jolly"?
Whatta ya say we all set out to become "Jolly" for the rest of this month of December? For some of us that would really be a stretch. I'm afraid that sometimes, if I smiled for a whole morning my lips might break up and fall off my face. But, somehow, there might be hope for me. Just the other day I was riding my stationary bicycle and I caught myself smiling and singing right out loud. I felt like my head was above the clouds and I could see the stars up real close. It was a magnificent feeling as though I had an excess of oxygen in my system and I was experiencing a happy high. I might have even expressed it as being "Jolly!"
Now I must remember those jolly lyrics, they go "Fa la la la la, la la la la"
And I just tried out a full smile and it didn't hurt me at all. This just might work. I feel Jolly. Join me.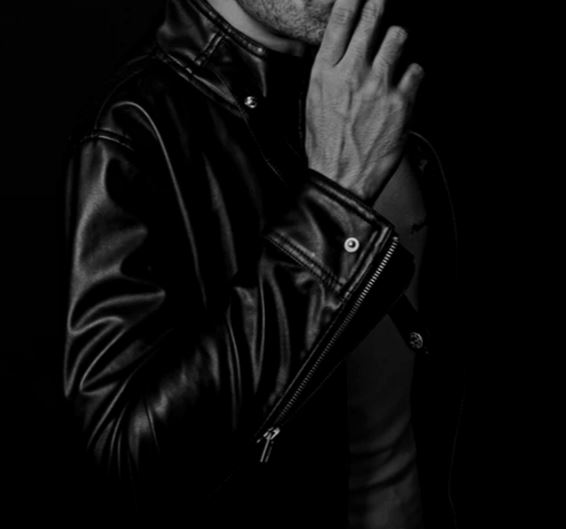 Is that really December coming on up the road right there? Will we so soon be running out of 2016? What were those goals I set last January 1st?
A couple of days ago I went to the back of our front closet in our living room and brought out my old black leather jacket purchased from a street merchant in Istanbul, Turkey in 1999. I say "my old black, etc."
Actually its condition is brand spanking new. It has been tried on annually since I bought it, but never really warn. Never, since I purchased it, has it felt so roomy. Finally I somehow mustered up the discipline to stick with my own exercise-diet plan and twenty pounds has vanished, one ounce at a time.
In the interest of credibility I just went back to that front closet and donned my now precious leather jacket. I zipped it up, snapped the snaps and glided up the steps in my office on up to my music room and stood tall in front of that big full length mirror and there wasn't a bit of bulge in my middle section. There was plenty of room in that jacket in the shoulders and arms. Haughtily I raised my collar and put on my Marlo Brando bad look and sure enough I looked as baaad as I've ever looked and for a while I forgot that I was 87 headed into 2017 and 88.
We have a local poets meeting this coming Saturday at Anna Maria's Pizza and I plan to wear my jacket. Right next door to Anna Maria's is a bar where, on Saturdays, it is filled with people wearing black leather jackets. The parking lot is filled with several dozen motorcycles. Inside they have a heavy metal band blasting out. I just might find the courage to enter that bar after our poetry meeting and model my fit fitting leather jacket. I just might unsnap and unzip my jacket and display my big silver Harley Eagle belt buckle and strike a pose standing at the bar with my diet coke in my hand. I look forward to December and the new year because I have become one baaad dude.
John H. Burdakin and the Grand Trunk Western Railroad -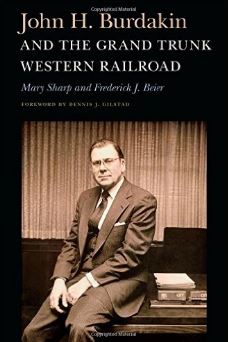 John H. Burdakin and the Grand Trunk Western Railroad provides a look at the principles and personal values that guided John H. Burdakin through a long, successful career as a top manager at three railroads—the Pennsylvania, the Penn Central, and finally the Grand Trunk Western, where he was president of the regional carrier from 1974 to 1986. The book, written from interviews with Burdakin before his death in 2014, gives real-life examples of how Burdakin's management principles and personal qualities helped him solve labor- management problems, update railroad technology, protect worker safety, and improve employee morale while managing a four thousand–person workforce. It introduces colorful characters who were involved in American railroads, as well as the serious, life-threatening issues that confronted railroads in the last half of the twentieth century in America. This book will provide insights for managers of any business as well as for those seeking to balance a successful career and a rewarding home life.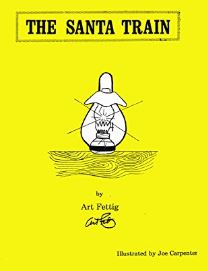 In 1972 the first Grand Trunk Western RR Santa Train pulled out from the Car Shops in Port Huron and now 24 years later it is still on the road every Christmas.
There is a nice story about it in the new book from Michigan State University Press' "John H. Burdakin and the Grand Trunk Western Railroad by Mary Sharp. Commenting on The Santa Train John Burdakin said, "It did its job. We didn't have animosity between management and workers from that point on." Personally I sensed a new spirit of unity and respect. Grand Trunk began making profits for the first time in 20 years. I understand that today the train might still be running but no senior management rides with the train. Unfortunately,the Spirit is dead.
A whole lotta shakin' goin' on -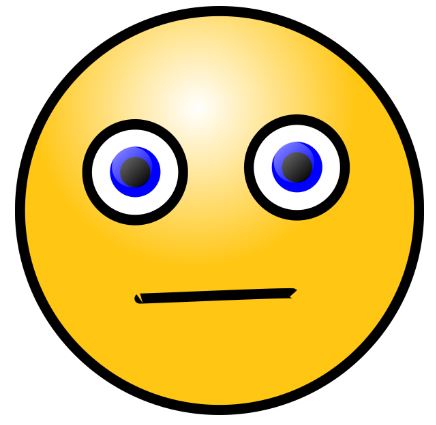 Singer Jerry Lee Lewis used to sing about "A whole lotta shakin' goin' on." Well I predict that in Washington in the very near future there will be "A whole lot of shakin' goin' on." Already there are some real signs of stress from the leaders of several of our Allies. And there is uncertainty about how changes that will soon occur in Washington might impact our own personal lives.
So many times I have thought, "Somebody ought to go into that Immigration Department and really shake things up." Or the same for so many others like V.A., FBI, CIA, Drug Administration, Criminal Justice, etc. etc. etc.
The winds of change are picking up speed. Who knows the extent of possibilities for changes and how they might impact our personal future and that of our nation for good or for bad.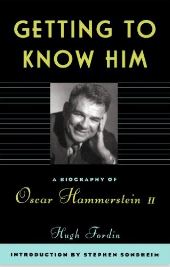 Maybe it is me, but I have never seen so much anger, so much hatred on display as I have in our current political campaign. I am reminded of the lines written by Roger Hammerstein for that wonderful play and movie South Pacific. They went...
"You've got to be taught to hate and fear
You've got to be taught from year to year.
It's got to be drummed in your dear little ear.
You've got to be carefully taught"
I recently discovered a biography of Oscar Hammerstein by Hugh Fordin which has been gathering dust on a shelf upstairs in my music room. Mr. Hammerstein wrote a second verse that did not appear in that play.Few people have ever heard this verse. I think we need his message more than ever today.
"Love is quite different, it grows by itself
It can grow like a weed on a mountain of stone
You don't have to feed it or put fat on its bones.
It can live on a smile or the note of a song
It may stop for a while but it stumbles along
Stumbles along with its banners unfurled
The joy and the beauty; the hope of the world."
Let's all give love a try now.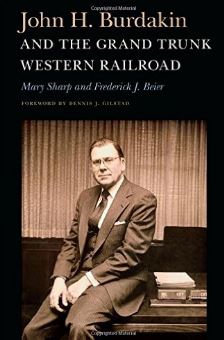 The other day I was in BoJangles with a yellow pad and a pen and for no reason at all I started making a list of the smartest things I have ever done in my life and the another list of the stupidest things I've done. On the wisest things list I noticed that following up with new acquaintances came up again and again. Becoming active in an Association ranked high too. Listening to taped messages by people I respected ranked high. In fact, I still have a cassette tape player on my desk so I can pull out the tapes of some speakers who have long passed but their humor and their words of wisdom endure forever. One thing I wrote on the list was "Studied creativity." Another was "Studied humor." Another was "Phoned John Burdakin, then the new Vice President of Operations at Grand Trunk Western Railroad and invited him to go with me to a hospital in Kalamazoo, Michigan where our locomotive fireman laid in a bed with two legs and one arm cut off. Mr. Burdakin said "Yes," and it changed my life. I was scared to death making that phone call but somehow I overcame that fear and plunged on ahead.
I keep adding things to my two lists and you know, this process really leads you to make some unusual admissions, perhaps some you have never made before. It is fun but it can be painful too, because I would guess that we have all done stupid things in our lifetimes. I won't tell you about my stupid list. Maybe if we will just admit some of these and learn from them we might make a lot wiser decisions as we move ahead.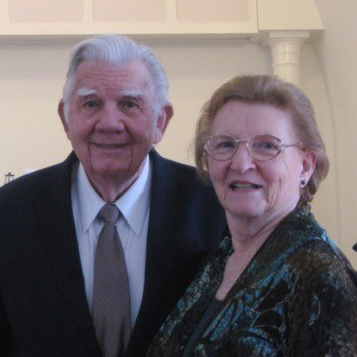 In 1948 I went to work for the Grand Trunk Railroad in Detroit. Then in 1951 I was drafted into the U.S. Army and sent to Korea as a combat rifleman. I was wounded in combat and awarded a Purple Heart. When I returned to the railroad in 1953 I was given a low grade management job. I married and we had children and then In 1961 I was transferred to Battle Creek, Michigan. Then in 1972 a new vice president recognized my creative talents and I was named Corporate Employee Communications Officer. Few years later I was promoted to Corporate Communications Officer.
In 1983 I retired and formed my own corporation, Growth Unlimited', with the corporate slogan, "Touching Peoples Lives." My goal was to follow wherever my muse might lead me. I gave myself the freedom to do whatever I felt I wanted to do. To write whatever I felt like writing; to find clients and give speeches on whatever topic I felt like pursuing. First I did humor banquets. Then a friend told me that if I could include something on increasing sales I could immediately double my fee. I became "Mr. Lucky of the American Platform." Sure enough, I doubled my fee and then I doubled it again….and again. I wrote books…first "Selling Lucky" and then "Selling Luckier Yet". I wrote a series of Lucky Ideas for a magazine and then one day at a Success Rally where I shared a stage with many of my heroes in the positive thinking field I realized that what we were doing was instant rehab for people who had somehow messed up their lives, perhaps with alcohol or drugs or people who had just gone through a divorce or maybe bankruptcy. And I had the idea how wonderful it might be if we could somehow teach children and their parents to become winners in life by reading my books and listening to our cassette tapes. I wrote The Three Robot Series of books and we created tapes and I went to schools and spoke for teachers and parents and students from kindergarten to grade 12. I even spoke to students at Notre Dame. I followed my muse and some called me The Wizard of Pos.
In 1975 I joined the National Speakers Association and it enabled me to associate with some of the most brilliant and successful people in the world. It changed my life and instantly broadened my horizons.
I never went to college but my goal was to learn something new every day. Never had a business plan. I had an accountant who managed my stuff and made out my taxes. I kept writing books, generally at least one a year and sometimes two or three. We did O.K. I didn't have any grand ideas about making a fortune as some of my speaker friends did, still I made more money than we needed.
In 1988 I spoke at the National Safety Council and one of my clients tagged me as The Art of Safety. My clients that followed that exposure at their major annual meetings included General Motors, Toyota, some pharmaceutical corporations and then a long string of power companies and petrol companies. I wrote a bunch of books on corporate safety and turned out a lot of safety booklets for workers.
1n 2002 The National Safety Council presented me with their Distinguished Service to Safety Award which is their highest award given to an individual. My work in the Safety Field had improved the safety records of many, many corporations. They said that a whole lot of workers were not injured on the job because of my efforts.
Along the way I was widowed, moved to Hillsborough, North Carolina and married a real "Southern Lady" where I'm living happily ever after, still following my muse, doing what I feel like doing and still intent on touching people's lives in a positive way.
What are my words of wisdom for somebody just starting out? Don't let greed become your master. It takes away all the fun. Give to get. But do not give to get something in return, that isn't giving, that's trading. Learn to give for the pure joy of giving. That is the secret to happiness and the pursuit of happiness makes for a pretty rewarding life.
Fiddler -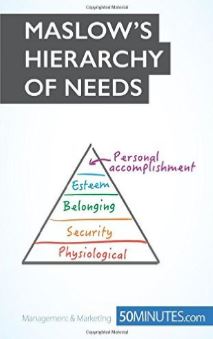 In the great musical, Fiddler On The Roof, Tevia the philosopher explains a summary of total beliefs when he says, "Life is like a fiddler on a roof trying to eke out a simple tune while simultaneously hanging onto the roof to keep from falling."
When I studied human behaviorist, Alexander Maslow's, Hierarchy Of Needs, I learned about motivation and why people do things. Maslow explains with a pyramid. At the base of that pyramid are the survival needs, such as food, shelter, clothing and sex.
The cave man and woman were kept pretty busy just filling those basic needs. After all, that was where most of the action was. Eventually the cave man got smart and said to himself "Himself, it would sure be nice if I could get my food, shelter, clothing without getting all scratched up. And the same with sex. Some of those women fight back and get ugly."
And so man climbed up to that second step on the pyramid of needs and that was the need for safety. Now let me explain before we go any further that whenever one of the needs that is lower on the pyramid is threatened or not filled then the lower need becomes the real, prominent motivation.
Once the safety need is met, we move up to man's need for acceptance by his peers. He wants to be one of the guys. A woman wants to be accepted too. With acceptance we move up to the need of self-esteem. We want to feel good about ourselves and about what we are doing.
At the top of Maslow's pyramid comes what he calls self-actualization. I like to think of self-actualization as the point where you have discovered your special talents and you have taken the time and effort to sharpen your talents, to hone your skills and you commit your time to using your blessings for the good of all humankind.
It is singing your song and letting that special music inside you come out.
Then someone said that the greatest tragedy that could come to a man is for him to die with his song unsung, with that music still inside him.
Now what I believe Tevia was saying was that we are all fiddlers on the roof and we are all trying to make beautiful music on our violins, but that life is not easy and we must take care of all of our other needs. So we spend most of our time just hanging onto the roof for survival.
If there is one thing I have learned in my years of striving to make beautiful music in my life it is this: You can't make music unless you have the courage to take chances and let go of the roof.
I also learned that you fall off the roof now and then and sometimes you get hurt and you'll feel a lot of pain.
But I've also learned that it is worth it,
If you hope to soar, then you have to let go. An abundant life demands letting go and soaring with the eagles.
Fog -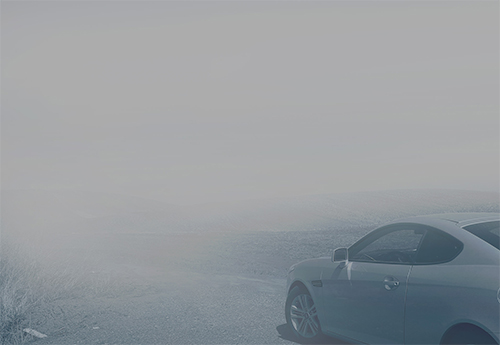 We were driving to Metro Airport in Detroit from a visit to Battle Creek and fog set in. At first there were other cars in front and in back of me and with that group around me visibility really wasn't a problem. Then the cars in front pulled off and as I drove ahead it became a little different. There were some cars behind me and they allowed me to stay in front. I was sort of in a role of leadership you might say. I began to feel responsible for those behind and wondering what might lie ahead. I slowed down to sixty. Those behind me slowed down. For no reason I began thinking about how driving in fog is a lot like other things that happen in life. How we confront new challenges and some pitfalls and how we aren't certain which course to take or what move to make next. On that drive I never lost my way. Just before we arrived at the airport the fog slowly lifted. I felt so relieved.
I must admit that when I got out front I did say a prayer or two for insight and focus and for wisdom too. I do that a lot when I feel that I might lose my way.
Just now I checked my computer and found something I had saved about fog several years ago.
"A fog covering seven city blocks is composed of 1 glass of water. According to the Bureau of Standards in Washington, a dense fog covering seven city blocks to a depth of 100 feet is composed of less than one glass of water. That amount of water is divided into about 60 billion tiny droplets. Yet when those minute particles settle over a city or the countryside, they can almost blot out everything from sight."
It reminded me of many times in my life when I felt a tinge of fear, anxiety, just unsure of the way and how my doubt turned out to be just about like that one glass of water. And it made me all that much more grateful that I had that Higher Power to turn to for the vision and the insight and the focus to carry on.
Huh? -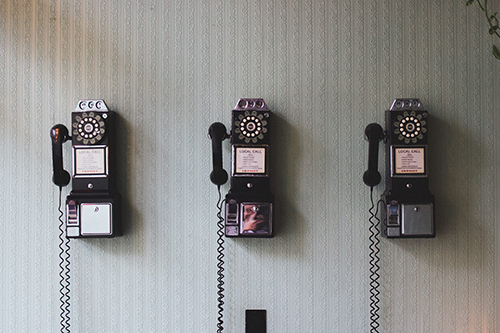 Huh? A guy calls the local airport and asks "How long does it take to fly to Detroit?" The clerk says, "Just a moment." and the guy says, "Thank you." and hangs up.
Everybody seems to be in such a hurry these days that there just doesn't seem to be a whole lot of real communicating going on.
I was about to type "People just don't listen these days." Then I gave it some thought. Who am I to be writing such a thing as that? I've always been a rotten listener and I realize that I am getting worse at it. Some things I don't hear these days. Some things I unconsciously "selectively" don't hear. I have this hearing disability whereby I don't hear some things I don't want to hear. There seems to be a lot of that going around. In fact, I do believe there are more and more people these days who do not listen to their conscience and even more who are deaf and blind when it comes to using their good sense.
If you have ever been a parent then you know that "DAH!" look you get back from your children when you try to tell them something they don't want to hear. Especially teenagers. Today that "teenagers" means children over ten or even nine. In their own mind kids nine or ten consider themselves teenagers and teenagers consider themselves young adults. Me? At 87 I consider myself middle aged. It's all in the way you look at it. Moses was 120 when he died. Now I'm not Moses but I'm not dead yet either. And I'm not stone deaf. It's just that I don't hear some things, especially when my mind is preoccupied and that is most of the time because I turn a lot of stuff over to my subconscious mind to work on and I'm often receiving answers which I called for from my subconscious and if you happen to try to tap in on my conscious mind just when I am getting a delivery I might try to wave you off. I might just hold up my hands face outward and if you'd don't happen to be looking my way you might not realize that your communication to me is not getting through. I can't help that. I'm not responsible if you don't realize you didn't get through to me. Maybe you should weave in some test questions when you think you are communicating, and if all you get back is a "Dah!" look then you will make a note go over that topic a while later when I look more receptive or perhaps send me an e-mail to remind me.
So while we are on the subject, "How long does it take to fly to Detroit?" Well, if you take Southwest for the good rates you will first have to fly to Chicago and change planes. Then it depends on how long you have to wait in Chicago for your connection and if you get out on time.
There are just no easy answers these days when it comes to communicating.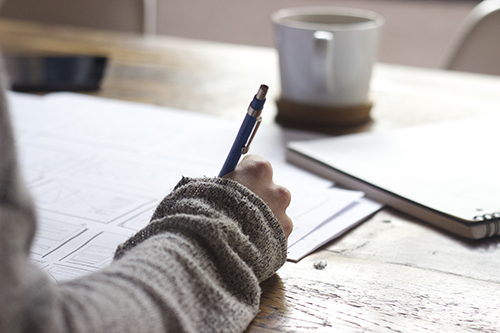 I heard this question the other day and it stuck in my mind. "Art, you have been writing poetry since you were thirteen years old. What good has it done?"
I've given that a lot of thought lately. My brother-in-law Jack Monahan was a builder. He could drive anywhere in the Detroit area and show me a building or a hospital or a special home and point to it and say, "I was in on building that building." Even a plumber could show me the buildings he'd plumbed. A roadbuilder could take me for a ride on the highway he'd helped create. A high school teacher could show me year books of the students she'd taught. But a poem?
I've distributed many thousands of my poems at my presentations but I wonder how many have made it past the first waste basket they encountered.
I've closed most of my speeches with my poems and most folks have applauded and some even stood on their feet.
Others have read my poems to their listeners on radio and TV, sometimes to audience of several million but what good did that do? I haven't a clue.
A few of my poems have been published in the books of others. Some magazines have published my poems. But what good has all of the above done?
It is difficult to explain why things are written but I must admit that I had no choice but to write those many books and poems and newsletters and endless ideas that have passed through my mind onto paper. I'm a writer. That is what I do. I'm a speaker. I've been giving speeches since the late 1960's. Thousands.
I have no choice in this matter of capturing thoughts on paper and sharing them. That's who I am and how I function. And here is a little secret. I write because I must. The real joy to this writing thing is in the actual doing. Anything that happens after the writing is either the price or the joy or pure gravy.
Here's a little poem I wrote recently following a group poetry recitation.
Poetry Reading Art Fettig
One lady told me she was ninety-five
Another one looks just barely alive
There's one who wears a perpetual smile
And a man who suffers from liver bile.
They're a peppy group and we're happy to be there
Otherwise we haven't been invited anywhere
Everyone adores our work and how!
But they're just too busy for it right now
The poet's life is just not easy
Right now my stomach is a little queasy
I Just might put my career on the shelf
Stay home and read my poems to myself.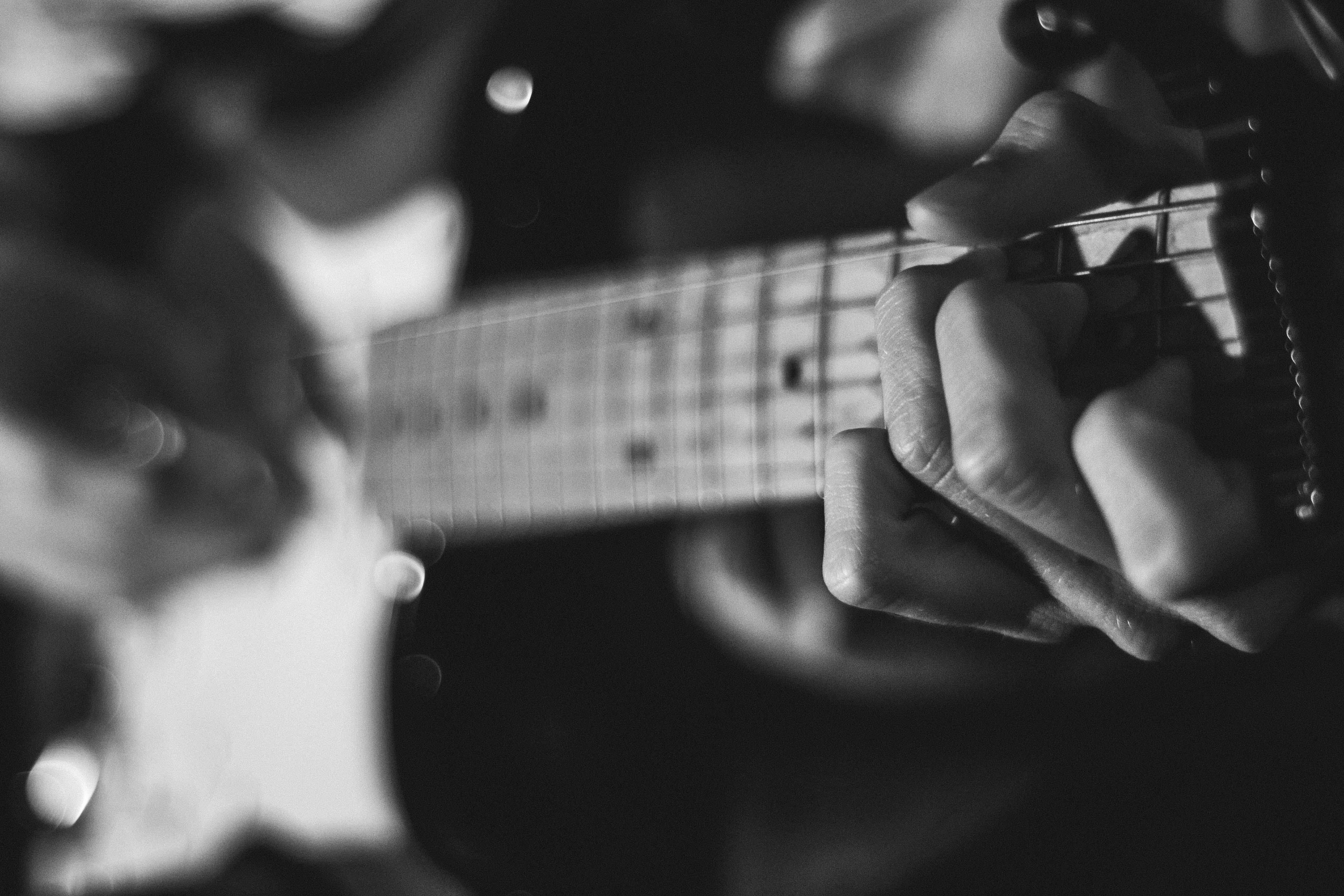 About once a month Jean and I visit an Arby's in Durham to enjoy a sandwich loaded with beef and I savor their special Arby sauce and their Horsey sauce too, mmmm. On a recent visit I noticed that the young woman who took our order was wearing a Woodstock t-shirt. I commented, "Woodstock." She looked up and I said "Your shirt says Woodstock." She brightened up and smiled and then asked, "Yes, what does that mean to you?" I thought for a couple of seconds and responded, "Thousands of young people out in a meadow listening to rock music." She nodded. When our food was ready she brought it to the counter. I added, "I hated that music. I loved big band music and jazz, even B-bop." She was very busy and nodded and I moved on with my wife who was getting diet coke from the machine.
The food was especially good. And last night I thought about Woodstock and how confused I was back in 1969 by the young people and the music and the cultural revolution and what was going on in the world back then and about how so many of my beliefs and values were being questioned. And then I thought about how confused I am today about the young people and about the political battles and about the America we live in today and I became all the more confused. Like that old Bob Dylan song says, "The times they are a changing."
Here is the chorus of a song I wrote in 1999. It is a slow waltz and you don't stumble onto many new waltzes these days.
Chorus
I love you, I love you, It's you that I adore
I love you, I love you, I will forever more
I love you, I love you, I'll never let you go
I love you, I love you, my Dear I love you so.
You don't stumble onto that many declarations of love in one chorus either. If you listen to the current news you might believe that "I think you are crooked." "I despise you." Or perhaps "You are unfit." might be more on target.
My old friend now deceased, Greg Brayton, recorded the song and I never thought I would do much with it but lately I have been making monthly visits to a senior day care center here in Hillsborough. In my presentations I talk about different songs I've written and share information on how I wrote the song and how we recorded it and such. Usually, as I am closing my session I would walk around and shake hands with each attendee and look them right in the eye and thank them for attending. Then one time I played my "I Love You Waltz" as I walked around and I'd say "I love you" to them individually. Many of them would say it back to me and smile. I could just feel so much love in that room at that time. It was wonderful. And so it has become my custom to close each session with that song.
As I introduced it recently I commented that there appeared to be a horrible lack of love in this old world right now. That the politicians are filling the headlines daily with horrible statements about one another. A recent photo of our President Obama and Soviet leader Putin as they stared at one another appeared to me to be reeking with hatred. There is an old popular song that became popular that said, "What the world needs now is love sweet love, that's the only thing there is just too little of." And I think that song would be more on target for these times than ever before.
Never Being Poor Again -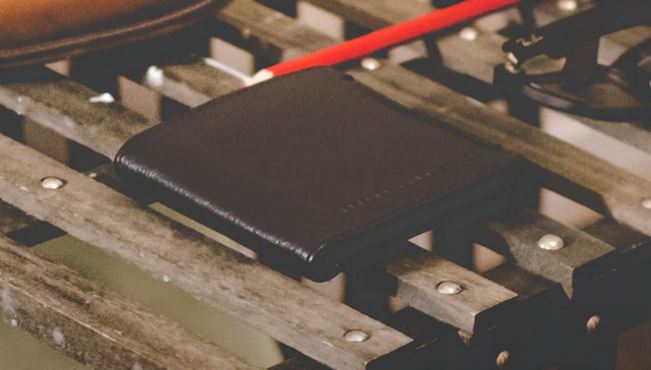 Many, many years ago when our family was young and needy I heard about a way to never be poor again. I decided to try it. I guess you could say it was a sort of mind game you played with yourself. First I had to get my hands on a one hundred dollar bill. With one paycheck coming in and a wife and four children to feed on my meager salary from the railroad it took a long time to accomplish. I had to find ways to make additional income and practice real discipline but after several months of exaggeration on my railroad expense account and some profitable visits to yard sales, I managed to go to the bank and have a lot of $1 and $5 bills exchanged into one crisp fresh $100 bill. I folded it over twice and put it in my wallet along with my cards for memberships and such. There were so many things I was tempted to buy for myself and whenever I was tempted I would think about that $100 bill and often I would say to myself, "I could buy that if I really wanted it." Suddenly I no longer wanted whatever it was that was tempting me. The simple fact the money was there in my pocket made everything different. I can't remember ever spending it. I gave it away a few times to someone who really needed it, then replaced it. That felt better than anything I guess. I still have that $100 and it still stands between me and a lot of dumb things I don't really need.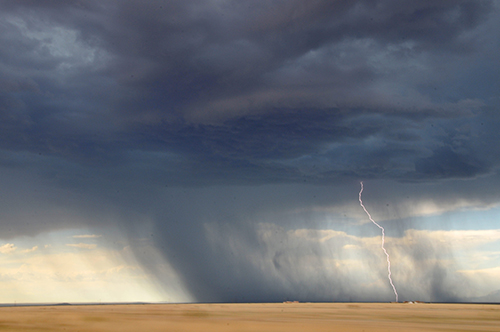 Many, many years ago when I had the opportunity to give some talks in the classroom of my friend and mentor, Dr. Herb True, the students were told that much of what they learned would be obsolete within ten years. Back then I hinted that some of what they were learning might already be obsolete and that some of the stuff they were learning should last them a lifetime if they got it straight in their heads.
I mentioned a few things like ethics, loyalty, honesty, dedication, commitment, friendship and persistence.
Now I realize that in the thirty or forty years since then a lot of leaders in government and in business and in many other segments of our lives have lowered or abandoned their standards in several of the above but I do believe that those who held on to their high standards in their lives are a much happier lot today.
Those who bend to a mild wind may not survive in a real storm.
It now appears to me that in a number of important areas we have hit rock bottom and the only way we have to go is up. What would happen to this nation if we suddenly had a rededication to ethics, loyalty, honesty, dedication, commitment, friendship and persistence?
Now I just wrote down that list above off the top of my head and I'm sure that most of our readers might create a much better list than mine. For instance I left out "patriotism, unselfishness, and a half ton, at least, of better thoughts
Remember that old nursery rhyme, "Jack be nimble, jack be quick, jack jump over the candle stick. Do you? Well I am afraid that this Jack would get his rear end burnt if he tried to jump over a candle stick. Neither his mind nor his body is its old nimble self.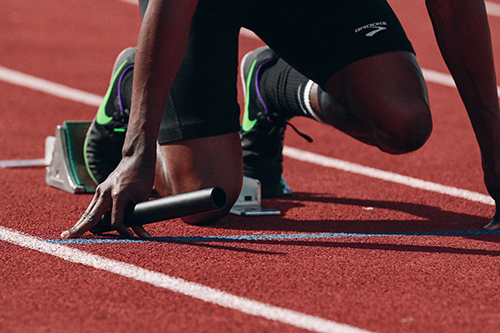 As I watched a number of Americans receive their gold medals my thoughts went back to that wonderful Broadway Musical South Pacific and to a song sung by that big ole tough woman they called Bloody Mary and the lines of that song that went "You've got to have a dream. If you don't have a dream. How you gonna make that dream come true."
When I was younger I had a list of dreams. When I got older I even started a Bucket List but somehow, along the way I misplaced that list. One time in my career I realized that I had made presentations in a whole lot of our 50 United States. It took me a while to dig around in my memory and in my files but in time I wrote down occasions where I had made presentations in 48 states. Of course I wrote down the names of those two remaining states which were Hawaii and Alaska. I started promoting my services to some Associations in Hawaii and Alaska. In time I booked the Hawaii Safety Council's annual meeting, spoke for them, then booked it again and over the years made presentations for the U.S.Navy at Pearl Harbor, then the Marines booked me. In Alaska I first booked their Safety Council and they had me back twice more. I worked there for a week another time for BP Amoco at Prudhoe Bay and so yes, I have made presentations in all 50 of these United States. If I hadn't set those specific dreams and goals I doubt that I could make that claim.
What about you? And what can we bring home from the Olympics in Rio that might make our lives a little better? What specific goals might we set? If you just search Google and Goal Setting you can get a world of instant advice.
So often when I am writing and I ask that question, "What about you?" I am reminded that when I point my index finger at someone I look down at my hand and three fingers are pointing straight at me. And so I must now ask the question, "What about me?" What are my dreams going to be; what goal will I set, and when will I begin? And if I can't locate that old bucket list when why don't I start a new one?
Bloody Mary was a wise old woman. "We've got to have a dream. If we don't have a dream, how we gonna make that dream come true.?"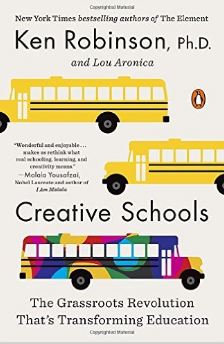 Watching a Ted Talk one day I discovered Sir Ken Robinson, a leading thinker on transforming education. He argues that the education system should focus less on standardized testing and more on developing an environment where students can realize their potential – not just through STEM curriculum but also through imagination and creativity.
As I listened to his talk I went back to my youth and remembered the continuing penalties I paid because of my habit of thinking differently, of exercising my imagination.
Dr. Robinson said this, "Many highly talented, brilliant, creative people think they're not — because the thing they were good at in school wasn't valued, or was actually stigmatized."
Here is another quote from his lecture. ""We are educating people out of their creative capacities."
And another, "If you're not prepared to be wrong, you'll never come up with anything original."
Here is the source. Schools Kill Creativity (TED Talk 2/2006) You can find this at Ted.com
Just hearing the words "Creativity" or "Imagination" makes my heart beat faster.
One thing about getting older is that you can keep discovering sites like the above again and again and each visit it seems all new and triggers your imagination with yet a new direction. Someone said, the good thing when your memory is failing is that each meal is a new adventure.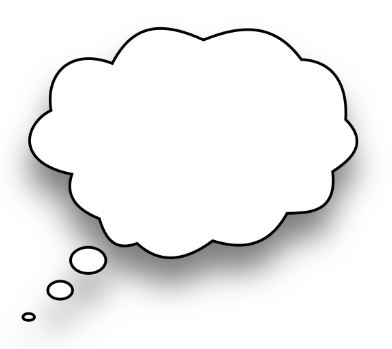 Recently I watched both the Republican and then the Democratic National Conventions and I listened to and studied the speakers and it suddenly hit me as I watched Bill Clinton speaking, just how far the Art of speaking had come since I first started studying this craft back in the early 1970's. The proper use of the teleprompter has brought elocution to an all new level.
I pulled up the text for Bill Clinton's speech and then I looked again at the speech Michelle Obama had delivered and studied that cold bare print. I tried reading the text of both speeches and my words sounded empty and lifeless.
I have never been able to read a speech.
When I watched Donald Trump reading a speech he lost all of his magic. Working from just his list of prompt notes I'd call his style "Rantin' and Ravin'" but he has a powerful impact on his audiences and he proved that what he was doing brought in the votes in the primary elections, so much so that he beat out sixteen other candidates and won the nomination.
I was dazzled by both Bill Clinton and by Michelle Obama. Their mastery o using telepromptors was magnificent.
Donald Trump has a somehow hypnotic impact on his followers. Adolph Hitler had that same sort of hypnotic effect on his listeners too. In his book Mein Kompf, Adolph Hitler devoted a whole chapter to public speaking and handling mass audiences. If you check out old newsreels about how Hitler came into power you can see his mastery of speech with massive audiences. He was a spellbinding speaker. Don't get me wrong. Hitler was an evil, demonic dictator, but he was a heck of a speaker.
When Trump reads from a script, no matter how good the speech prompters might be, for me, he loses his magic.
So what have I learned from all of this hours of TV I have been exposed to? First, please let me tell you of a little experience I had sitting in a doctor's office the other day. A heavy set man came in with his wife and sat down across from me in the waiting room. After about a minute his telephone made some noises and then a solemn voice said loudly, "Bullshit Alert!" "Bullshit Alert!"
He took his phone from his pocket, looked at it and determined that is was a nuisance call and erased it.
I sat there mystified for a moment and then I leaned over and said to the man and his wife, "Excuse me. Did your telephone just say "Bullshit Alert! Bullshit Alert!" and his wife got red in the face and apologized. I was reading a book about writing comedy and I showed it to her and said, "Oh, don't apologize M'am. That was great! It applies to most of the phone calls I have received lately."
After listening to the first hour of convention speeches I wished, oh how I wished I had that man's phone available to me. If I had it I would play that message every fifteen minutes or so just to keep things in perspective.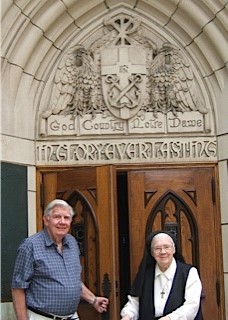 I remember the day I first started writing a newsletter. It was in 1988 and I had just returned from the National Safety Congress at McCormick Place in Chicago. As I recall I had done the Early Morning Sessions two days and also a Keynote for the young people at the conference. I had a booth and had manned that for three days. No sales were allowed and I had given away over 2,000 copies of a book I created for the Congress, titled modestly, "World's Greatest Safety Meeting Idea Book and had come home with nothing but about 500 business cards. I can still feel that disappointment I had as I looked at those cards. I had hoped to lock in several bookings and sell many books but sales were not allowed. I had closed no bookings and the fee they paid me did not even cover what they charged for the booth space.
As I examined that stack of cards I wondered how I might contact 500 people. All I had was a part time office worker. Paula had enough work on her hands already keeping up with the books I was writing and the financial books and such. I visited my local printer and we figured out a format we might use. It would be four pages 8 ½ X 11" folded in half for mailing.
When I sat down at my typewriter those four pages seemed enormous to me but I soon had them all filled and I'd had a friend take the cards and make a set of mailing labels. We made copies and we were set for four mailings. I already had ad sheets on my books and tapes and another on my services and that first day at my typewriter I was already wrestling with the material to get it all into the four pages.
I had an artist named Bill Tatroe who illustrated my books and he came up with a logo and a cartoon and then I hired a mom of three children who was overjoyed to place commemorative stamps and labels on each item and in no time we had a mailing out to everyone who's business card I had obtained. (How easy that would be now - 28 years later! Should I ever complain about how everything has changed Jean will likely ask me to read this again.)
I can still remember taking that load of mailings to the Post Office and then we all crossed our fingers and waited for the results. The first phone call came on the third day and ordered just one book. Later in the day a lady from DuPont Corporation called and I sold them 1,000 copies of the book on Safety Meetings which more than paid for that thousand and the 2,000 I had given away. A little profit allowed us to do the first of many reprints of this little book.
The results from that first newsletter were amazing. In fact, they kept me busy speaking for the following five years. I sent out four newsletters the first year and then I bought a mail list of safety directors and sent out 10,000 copies of that fourth one.
A friend of mine named Charles "Tremendous" Jones did a great speech that said "You've got to give to get. Give to get! That's right. You give to get but you don't give to get something back. That isn't giving, that is trading. You give for the pure joy of giving. When you do that you are generally blessed."
That is what we did with those 2,000 books we distributed at that Congress. That is what we did and still do with our newsletter. We have tried to put a smile on people's faces. To share an idea or two. To let people, friends and customers know we are still alive and to just say "Hey!" We have been truly blessed.
Lord make us instruments of Thy peace -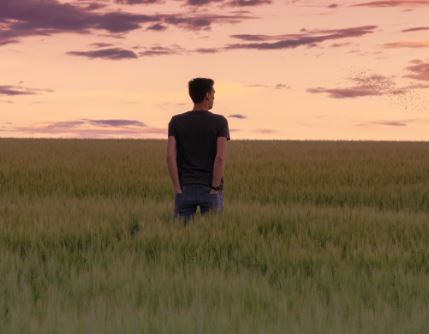 "Lord make us instruments of Thy peace."
This idea came to me recently as I watched a press conference involving those police leaders in Baton Rouge, Louisiana, following the murder of three policemen. One opened his comments with "Lord make us instruments of Thy peace." How perfect this seemed to me. Using this prayer of St. Francis as a tool to bring change and understanding and love.
Do you ever look at the world news these days and feel totally useless, absolutely powerless to do one single thing to make this a better world?
Sometimes I think we all feel that way. In 1992 I set out on the first of the year determined to make a difference, every single day. It brought me a great deal of joy and contentment. Then I wrote my book titled "Love Is The Target".
For my guide I used The Prayer of St. Francis.
This prayer begins with what I call "The seven petitions."
"Lord, make me an instrument of your peace,
Where there is hatred, let me sow love;
where there is injury, pardon;
where there is doubt, faith;
where there is despair, hope;
where there is darkness, light;
where there is sadness, joy;"
Since there are seven I singled out one for each day of the week and thought about it, prayed about it and watched for opportunities where I could work to put this into action and then I did my best to make something good happen.
Next in this prayer are our requests followed by words of wisdom.
"O Divine Master, grant that I may not so much seek to be consoled as to console;
to be understood as to understand;
to be loved as to love.
For it is in giving that we receive;
it is in pardoning that we are pardoned;
and it is in dying that we are born to eternal life.
Amen!"
Amen! So be it! And this is our call to action, "Now let's get to work making this a better, more loving and peaceful world."
Want to make this your prayer? Just add the word "Please" to the front end.
At the bottom of the prayer sign your name and you might write the word "Together" Thus you join hands with others all over this world who are striving to make this a better world.
Here is the Prayer with my suggestions.
(Write "Please" here to make this your prayer.)
Lord, make me an instrument of Your peace;
Where there is hatred, let me sow love;
Where there is injury, pardon;
Where there is doubt, faith;
Where there is despair, hope;
Where there is darkness, light;
And where there is sadness, joy.
O Divine Master,
Grant that I may not so much seek
To be consoled as to console;
To be understood, as to understand;
To be loved, as to love;
For it is in giving that we receive,
It is in pardoning that we are pardoned,
And it is in dying that we are born to Eternal Life.
Amen.
(Write the word "Together" bonding with others who will join you in this plan.)
Now sign your name here. _________________________________
It is your signed commitment to making this a more loving, peaceful world.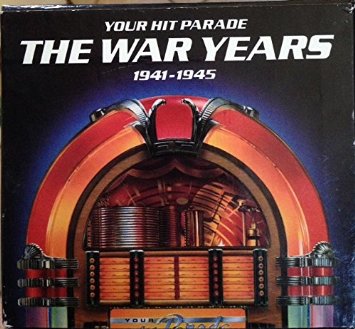 At a Yard Sale recently I purchased a CD Set titled "The War Years, Your Hit Parade." I'd been playing it for about a week in my office when I received a phone call from my sister Barb. She is a year and a half older than I and we exchanged chatter for a couple of minutes and then I tried an experiment. I told her about my CD's and as a test of her memory I would give her the first few words of a song title and asked her to finish it. For instance, I said, "I've heard that..." and without hesitation she said, "song before." I said, "That old black," and she said, "Black Magic." I said, "When the lights go," And she said, "On again all over the world." She got eighteen out of twenty-four instantly." When I asked her favorite song she said, "Somewhere Over The Rainbow."
And when I asked, "Who sang it," She paused and then said "Judy Garland." I went straight to YouTube.com and pulled it up and asked, "Did it go like this?" and I played the song sang by Judy Garland and she loved it. In fact, she sang joyously along with it and I cannot recall hearing her sing anything in the past fifty years. Oh maybe, "Happy Birthday to you" but the crowd drowned her out. She has a sweet voice. The next day I mailed her copies of everything, 146 songs. What a wonderful experience of sharing. We both ended that phone call feeling elated with the joy of remembering.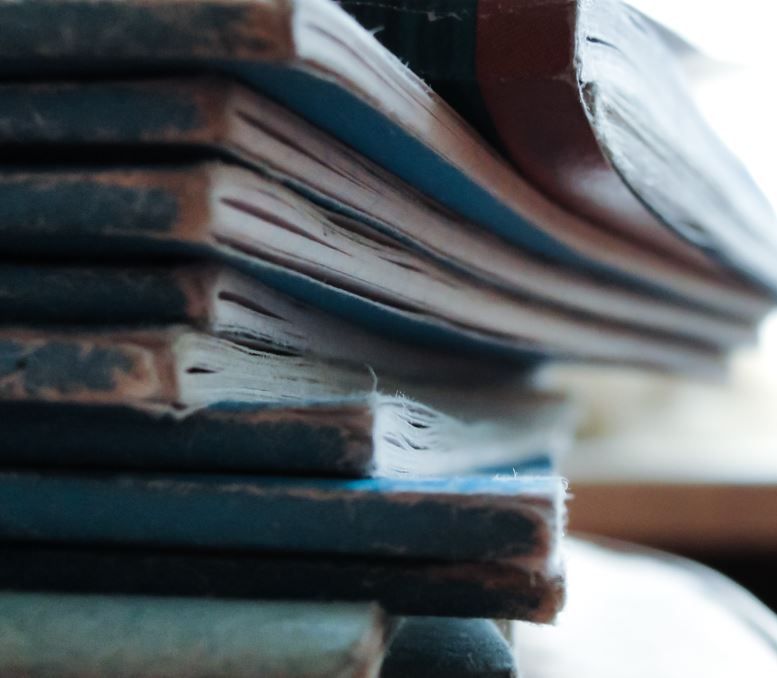 I can still remember that Sunday morning in 1973 when a Father Farrell visited our Catholic Church in Battle Creek, Michigan. He spoke at all the masses soliciting subscriptions for a monthly magazine called Liguori. Our pastor introduced him as the Editor of Liguori Press. "Cha Ching Ching!" went those little sound effects in my mind. I had been writing short humor articles about raising our four children and some other material on our choir, our ushers and on being a Lector. I'd sold a number of things to various church magazines of different denominations and to parents magazines and even a diaper magazine..([The latter might give you an idea of the quality of my humor.)
I must admit I wasn't much of a participant that morning. My mind was spinning with a new book idea and when the service was over I was headed to the church sacristy intent on meeting Father Farrell.
I rang the back doorbell and explained my mission and Father Farrell came out and joined us. When I explained my mission he reluctantly sat down with me and I asked "Father, how would Liguori Press like to publish my humor book on a Catholic family raising kids.?" I went on in more detail and after several minutes Father asked "How long would it be until you might be able to send me a completed manuscript?" My mind went into fast forward and I responded, "How long will you be here?"
He said, "Until 3 this afternoon." And I said, "I will have it ready by three and bring it to you here."
We shook hands and I raced out the door.
I went straight home to my attic office and dug out the carbon copies of those articles I had sold to magazines. Then I went to the pile of articles which had been rejected and others that had recently been sent to magazines and after about an hour of sorting I had 29 articles in all. None of this was easy because my office was a real mess.
I sat down at my typewriter and typed out a title. "It Only Hurts When I Frown". Then I typed out a short pitch for the back of the book that said, "It Only Hurts When I Frown. A funny, happy, loving look at life." By Art Fettig
And then I raced over to my office at the Railroad Station. I took that stack of 29 articles into the Train Dispatcher's Office where I had the unlimited use of the copy machine and I spent a long time producing two copies of everything. Then I laid the whole thing out on a giant picnic table we had in the lobby and I danced around it moving the different articles around here and there and at a quarter to three I put it all together with a cover letter to Father Ferrell, into a manila folder and I got in my car and raced to the church which was just a few blocks away.
Father Farrell answered the door, smiled and looked at his watch. "You made it! I was just getting ready to leave." He pulled the manuscript out of the folder, looked through it quickly and all he said was "Hmmmm.Hmmmm"
Just a few weeks later he called me and said they planned to print 3,000 paperbacks.
It was my first book sale. Imagine, a book that didn't even exist until I got that flash in my mind there at mass that morning. Certainly I had all of the ingredients for the book but I never looked at it that way until that morning.
We sold out the original edition and then republished it in 1986, 1990 and 1993.
It was a good start and I tried to make up with my prayers the following Sunday.
Happy Birthday America and Congratulations!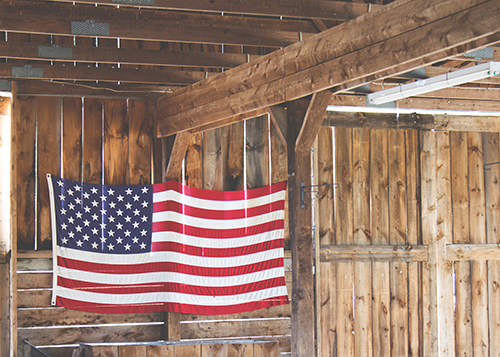 It continues to amaze me how an old timer like you just goes on and on. It must not be easy to survive as a nation these days.
What is it this year, Your 240th? WOW! You are lookin' good. Oh, your infrastructures are a little worn down, and I hear you have some financial problems, what is it now, minus 19 Trillion?
I hear you have leadership problems and you aren't doing well finding replacements.
But I know you. You are resilient and you always bounce back. Just wanted to send our best wishes and congratulations on surviving another decade.
Citizen Art
OH, P.S. I understand there will be no firecrackers this year.They sound too much like the automatic rifle fire heard in Orlando recently.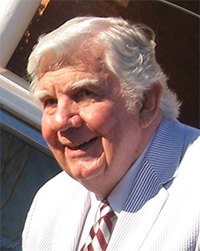 My 87th birthday is coming up and my driver's license was about to expire. When I got it five years ago, I figured that I would expire long before that license did but such was not the case. I have been having trouble with my eyes recently. I have one of those "ism" conditions that comes and goes every now and then. Well this time it wanted to stick around. The air conditioning seems to dry my eyes out a bit too and I have been reading and writing on my computer and watching old movies way too much. Anyhow I had some anxiety about taking that eye test for my new license. I went in to our DOT License Renewal office arriving at five minutes to ten and the computer in the outer lobby printed out a ticket so we'd be called in order, sort of. Then I waited to be called. It was twenty minutes before they called anybody and then just one and five minutes later another. And there were over twenty of us waiting to be called. It was not encouraging.
One hour and thirty five minutes in, my left eye started cloudin' over. Between that crowd and an air conditioner which had been blowing on me, my eye had plumb dried out. It did. I tried every manner of blinking I know of and it stayed dry. I'd forgot and left my eye drops on the kitchen table so then I tried spittin' on my finger and trying to work a little spit up into my eye. It didn't work. Well, there was this here African American young man I had talked to some sittin' there and we seemed to get along well and so I felt comfortable asking him. I explained my dry eye and I asked him plum out if he'd mind a spittin' into my eye. He looked kind of funny and then he turned away from me and looked all around the room. About 80% of the folks were Afro-American too and I was the old white guy in the crowd. He smiled at me real friendly like but then he explained that this just wasn't a good time in our community for him to be spittin' in my eye and he hoped I would understand.
Just then this big ole white woman with a cane came a limping into the room and she took a ticket and looked around and I was about to stand up and give her my seat when she asked a fellow near her if it was possible to make an appointment. I had just read a card they had there and I spoke up and told her about the card and appointments and she picked one up and smiled and thanked me and left.
Well, that encounter had took my mind off my dry eye and darned if the eye hadn't wetted up by itself and my number came up and I was called in. It wasn't more than seven minutes or so and I had gone through the whole test and I had all the right answers and I sailed right through that eye test and sure enough, they gave me a temporary license and this lady promised me that I'd have my new license sent by mail and it would be good for five more years. So there it is. Just more proof that when you figure out a way to do something nice for somebody then sure enough you will soon be blessed back. You will. (Andy Griffith might have given the account of this true story in just this way. He joined Barney and the others in the next life four years ago - July 3, 2012.)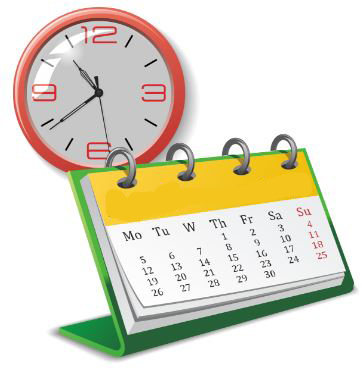 In 1999 I wrote a children's song which Greg Brayton and I recorded. Here are some of the lyrics.
Punctuality, punctuality, That rare quality Of being where you oughta when you oughta be. Being where you oughta, when you oughta be
I once knew a fellow named Clay. Clay was late for school, he was late for play. Clay got home so late one day, he discovered that his family had moved away.
He soon learned Punctuality, punctuality, that rare quality of being where you oughta when you oughta be. Bein where you oughta when you oughta be.
We've just heard a silly old rhyme about being there and being on time.
Yes it's important to learn you see, because winners always practice punctuality. Now all my life I have been a nut for punctuality. When anyone hired me for a speech they could bet on the fact that I would be there and be there on time for a performance. Isn't it strange how it sometimes takes many decades just to figure some things out? For instance the need in my life for punctuality. Not just for speeches but being on time for most everything. Just this morning I was thinking about that need and I tracked it all the way back to Gesu Elementary School in Detroit. I got recruited by one of my teachers to become an altar boy. I learned to recite the Latin, ring dem bells and all of the other duties involved but most of all I learned the importance of being on time. Gesu Church was located right across the street from the University of Detroit and so at 6 a.m. a parade of Jesuit Fathers would come across the street and our five altars were busy until 8 a.m. when just one altar continued on.
Why, being on time was like a sacred duty and I guess I got that value implanted in my mind and it never escaped. It has served me well in my business and in my life but it sure can be a pain in the rear end when others are running late.
The Greatest -
When Cassius Clay was interviewed before his first world championship boxing fight he announced to the world "I am the greatest!". Now, Muhammad Ali has died and all over the world reporters and news people are writing stories about the former Cassius Clay that begin,"World''s greatest heavyweight boxing champion Muhammad Ali..." During the Olympics held in Beijing he was cited as "the best known person in the world". Truly he became the greatest, especially in the way he fought his long battle with Parkinson's disease. The world mourns.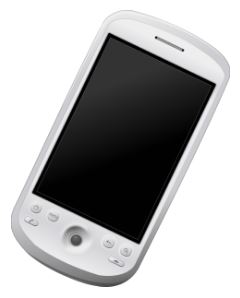 He was just six weeks shy of his 87th birthday that morning when he walked into the Hillview High School main door and before he even got to the front desk he was met by his grandson Darin who was a senior there. Darin was the one who invited his grandfather to visit his Music Appreciation Class and make a presentation on The Music In My Life.
Darin was standing there with his cell phone in his hand, texting or whatever. That is the way his grandfather saw him most of the time—with the iPhone in his hand and ear phones on and they hardly ever got beyond nodding to one another at family affairs. The old man was absolutely amazed when Darinhad called him with this invitation. Making presentations was the old man's profession for nearly fifty years and although he didn't really understand the assignment he figured he could have his way with almost any audience somebody might put in front of him. Still, there was some anxiety because if Darin was representative of most high school seniors today, then it just might be a long afternoon ahead.
"Anything you want me to say to introduce you, Gramps?" Darin asked as they walked to the classroom. "I read that introduction you sent me but don't you think it is a bit long?"
"I've had a long life, Darin, but you can say as much or as little as you want to."
The class of 19 students was already seated and their teacher, John Sherwood, was seated in the rear of the classroom and just waved. The old man took a chair facing the class and Darin went right into the introduction.
"I brought along my grandfather today and he gave me this long introduction. He has been a professional speaker for nearly fifty years and has given talks in every one of the United States and in all of the Canadian Provinces. I know he used to be funny but I haven't seen any signs of it lately." The class laughed and so did the old man. "He has written a whole shelf full of books and booklets. We have some at home but I haven't read any of them." Again he was interrupted with laughter. Darin looked over at his grandfather and just shrugged, not knowing what to say next and so his Grandfather stood up and put out his hand and Darin shook it and the old man stepped forward a few steps and Darin sat down. The old man applauded with real enthusiasm, smiled and waved down the applause as if it was his own and began.
"It is a real pleasure to be here. In fact, it is a real pleasure for me to be anywhere these days. I will soon have my 87th birthday and so it is a real pleasure just to be." One of the students applauded and laughed and other students joined him.
"I understand that this class is about 'music appreciation'. When I was very young, maybe 12 years old, I lived in Detroit, Michigan and I used to take the 2nd Avenue Bus from our corner downtown and see all of the great big bands. Tommy Dorsey, Artie Shaw, Benny Goodman, and then I used to go to the Paradise Theatre and see the black bands. Those I really loved. There was Duke Ellington, Count Basie, once I saw the Will Mastin Trio featuring Sammy Davis, Jr., Billie Holiday. What parades of super-stars. I used to go alone to this theatre for blacks and nobody ever bothered me. All I got was smiles from folks when I smiled at them. Music was what was important to that audience, not the color of your skin.
The old man looked over at Darin who had his cell phone in his hand and was evidently punching out a message to somebody. The old man stopped and looked around at the students in the classroom and they all had their cell phones out and were messing with them. The final straw was when he looked over at the teacher and he was busy on his cell phone too.
The old man figured he was just talking to himself and was sad and disturbed. In the earlier days of his career he would often be a featured speaker at ballrooms, theatres, a hockey rink, a football stadium and even the Charlotte Coliseum where he could spellbind each audience and hold their rapt attention for a full hour, and now here he was with just a few students and they were all playing with their cell phones!
He stopped what he was saying mid-sentence and walked over to Darin and said, "What are you doing on your phone that is so important? After all, you invited me here to talk to this class on music appreciation."
Darin looked shocked but quickly recovered. "I was looking up Duke Ellington's 'Take the A Train' ". "Gramps, did you know that Duke Ellington's theme song, "Take the A Train" was written by Billy Strayhorn who grew up right here in our town?"
"Let me see that" the old man said as he looked at the screen, and sure enough that was what it said.
"I've found it on YouTube" Michael, the young man in the front row, said as he handed his ear phones over to the old man.
"That's it," the old man said excitedly... "Duke's band playing his theme song."
The young lady sitting next to Michael said, " Here's a picture of Count Basie, Sir!"
And next to her another student had pulled up a Count Basie recording of 'Two O'clock Jump' and offered his ear phones.
The old man got a big smile on his face and walked down the aisle. On one cell phone he saw a photo of The Paradise Theatre, on another a photo of Sammy Davis Jr. and on another a Wikipedia write up on Benny Goodman.
Every cell phone in that room had something on somebody the old man had mentioned in his presentation. All but one. The old man had worked his way to the back of the room where the teacher, Mr. Sherwood was sitting. He had his hand over his cell phone and old man signaled for him to uncover the screen. He did and there were a dozen pictures of the old man from the various stages of his long career.
Slowly, the old man worked his way back up to the front of the classroom. There were tears running down his cheeks. The students all began their applause and the old man held up his hands for silence. "Thank you for having me here. I want you all to know that I learned a whole lot more than any of you did here today. Thank you so much." (Note: Thought I'd take a crack at Short-Short Fiction for a change. It felt good. Art )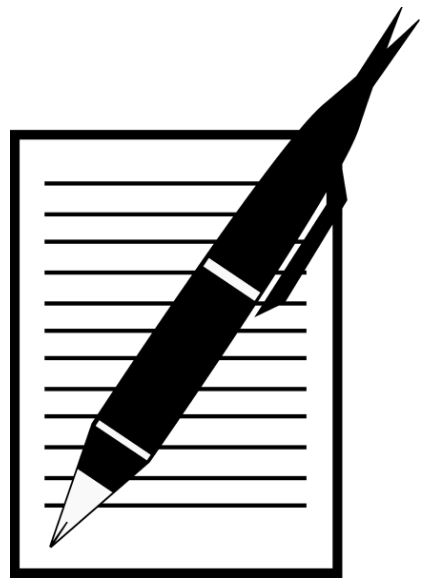 Letter to Max
Dear Max,
It's Memorial Day and I'm thinking about Korea and about you, Max. You and those other G.I's they carried off on liters from that damn, beat-up powder-topped hill we called Old Baldy. We were fighting so that the world would be safe for democracy. Maybe we did a lousy job of it Max, because people are still killing each other for the same reason.
Oh, I remember you Max. You didn't talk much, but we spent every moment together, sitting in that stinkin' bunker, through those long nights. We took turn on watch, putting our lives in each other's hands for a couple of hours sleep.
Max, I remember how we went without food for two days because somebody screwed up in our supply lines. Finally, I got so disgusted that I crawled up to the Command Post. While I was there those rounds came in.
Later, when I went back to our bunker, I found you Max. You and that other guy I'd never known before. I guess he was just passing by when that barrage came in and he jumped into our hole and he met death there for me.
So I'm still here to remember you Max; you and that other guy and that beat up hill where we chose to meet the enemy and say, "Hold it! We've come to make this world safe for democracy." They didn't listen, Max, and they killed you.
Max, I've got the feeling that maybe we made that trip overseas in vain. That the place to make the world safe for democracy is right here and the time is right now. What we've really got to remember today is that war is hell and that death is real and what the world needs right now, Max, is love. Love and a lot more love. Not a lot of men running across oceans to make the world safe for democracy.
You didn't say very much, Max, but I remember what you did say. It seemed pretty corny right then. You said, "Man must learn to love his fellow man."
Max, it is finally beginning to make sense to me. Like you said, Max, Love is the answer
Signed,
Your buddy Art.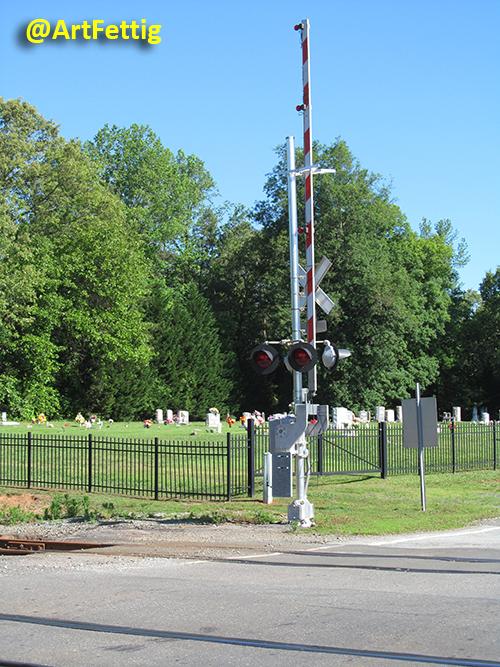 I was driving out of Hillsborough on Old US10 and turned left onto Mount.Herman Church Road when I came to a railroad crossing and as I drove over it I noticed an old cemetery on my left. Immediately the thought jumped into my head, "How appropriate, a railroad crossing and a cemetery." So many times I'd traveled to railroad crossings and walked down the tracks to examine the shattered remains of autos and the dead bodies of crash victims.
I worked for the Grand Trunk Western Railroad in Michigan for 35 years and in my work the first twenty-five years I investigated railroad crossing accidents between trains and motor vehicles. Most of them were fatalities and then when I got a promotion one of my jobs was producing audio-visual presentations. With the help of Roger Thurgaland who worked with me we produced a presentation titled "They Can't Stop!". The theme was, "The only one who can prevent a railroad crossing accident is you the motorist." Our trains traveled at speeds up to 69 MPH and with a hundred cars or so, it took half a mile to stop a train. Our filmstrip was used in Michigan's Operation Life Saver and over a million driver education students saw it. Then it was used nationally.
Today I still keep reading about people being killed at railroad crossings and even with flashers and gates at so many crossings, people are still getting killed. Unfortunately in most cases folks still haven't gotten the message. They Can't Stop! The only one who can prevent a railroad crossing collision is you the motorist.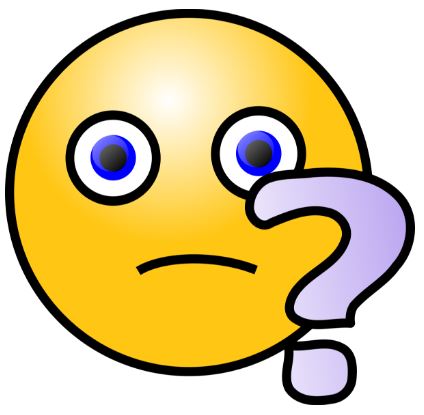 As I was waking up this morning thinking about my life, some of my failures and some of my achievements, I could suddenly see things so clearly. It all seems so simple, the fact that I was born a Change Agent. Why did I have so much trouble in high school with the Jesuits? Because I was a troublesome student who wanted change. I wanted them to open their minds to allow a different thought from what they had been taught. Fat chance.
And in the Army? I questioned the value of what was in their book. Why did they send platoon after platoon after platoon up that damn enemy hill and then watch them carry us off dead or wounded? And oh the potatoes I peeled.
I can see now how the parent owner of our railroad sent their very best leader in from Canada to either change our failing railroad or else they would sell it; and how I, just by blind luck and passion, happened onto the scene stumbling in with all of my badly needed ideas on employee communications and compassion and challenge and how they were a fit for what was required and although there was resistance from the status quo still we managed to succeed somehow and create the needed change in time to save the organization.
And this morning lying in my bed it was like an open sesame experience and I could see why many of my concepts were welcomed in the speaking industry and then into a few children's classrooms and then into the safety departments of major industries and even in small ways into the military.
And am I trying to imply that I was a brilliant guru, the wizard of change? Of course not. It is just that for a brief moment this morning in my mind I could see a tiny spark of understanding, just why as one woman I met explained to me, the reason she had her second marriage annulled just a week after the wedding, "He wanted me to change."
People resist change. Organizations resist change. It makes them uncomfortable. It is a threat to their status quo. There is fear that change could threaten ones very presence within an organization or maybe even lives.
I was born with an overactive "what if" factor in my mind. And perhaps with such a factor came a large lack of tact. That inability to suffer fools gladly. And, of course, overdoses of impatience and ego.
I did alright, you know. Not great, nor fantastic. Not brilliantly. But considering my lack of further formal education and lack of organization in my life it is amazing how I survived and landed on my feet so many times.
So what have I learned being a change agent? That it takes an awful lot of luck and tenacity and the support of a lot of other special people at the right time to survive.
And now after that dream or that Alpha session I experienced this morning I feel better about the whole thing.
My Music -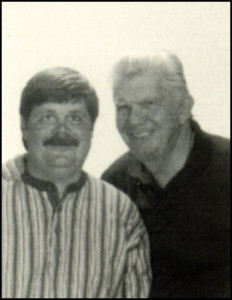 In 1997 I went on a songwriting binge and it lasted thru 2001. When I discovered a recording studio in Coldwater, Michigan manned by a musical genius, Greg Brayton, I managed to turn out at least one song a month and Greg and I turned out a total of 57 recorded songs. When people asked me what genre my music fell in I said, "Da?". We turned out folk, comedy, country, blues, spiritual, high drama and stuff we still haven't found a category to drop into. One of my favorites is a love song I wrote for my wife, Jean. Its title is "If I Loved You Any More You'd Be My Dog." It wasn't about her or me but about a cowboy sort of guy trying to express his deep love for a particular girl. Same with "I Never Slept Alone 'til I Got Married." I'd slept alone a lot, believe me, because at the time I wrote it my wife Ruth had died 5 years earlier. Like with my writing books and articles and such, I gave myself permission to write anything I pleased when writing songs. I penned, "You're The Most Pathetic Person That I Have Ever Met," long before I met my wife, Jean. Same with, "Have a Good Life Because I'm Movin' On."
Recently I have started talking with audiences about my songs, how I wrote them and then I play the song on a CD. I invited the audience to chime in on some of my blues songs such as "Don't Wait Too Long." and "Too Long Partyin' Blues." I generally close these sessions with my "I Love You Waltz." I figure it is time that we all say "I love you" to one another here in America. There is just too much hate going around lately.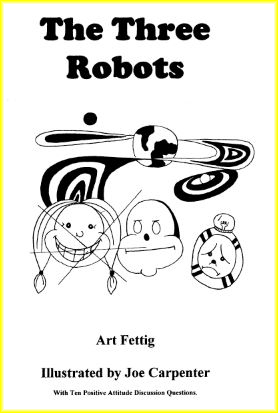 In 1981 we came out with my first children's book titled The Three Robots. My goal was to teach children positive living concepts. My vision was of parents reading my books to their children while they hugged them and thus learning these concepts themselves. The following are the lyrics of a song that my Positive thinking robot Pos sings to her friends.
I'm Somebody
Art Fettig
I'm happy, I'm healthy, I'm somebody
Not a sad nobody, I'm somebody.
And I wear a smile just to let the whole world know
That this somebody's happy inside.
I'm somebody special just one of a kind.
I'm unique with a greatness I'm seeking to find.
I'm happy, I'm healthy, and I'm somebody, true,
Yes, I'm sure glad to tell you, "You're somebody too."
Throughout my career I have used poems in my live presentations. I had the honor of making presentations in schools throughout the U.S. and Canada and it was with real joy that I would sing this song to the children. So many children had never been told "You're Somebody!"
Just in case you might have missed this in your lifetime, I'm telling you right here, right now. You are somebody special!
Books -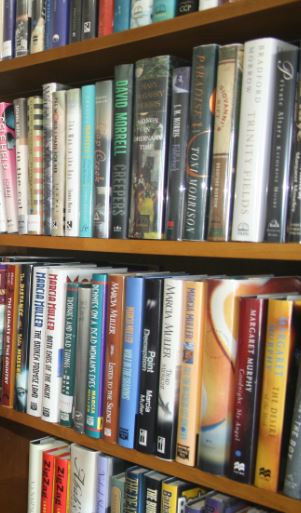 For most of my life I have been a book nut. When I go to a yard sale I'm a real sucker for a stack of used books. I've got seven book cases in my office and music room combined and they don't come anywhere near holding the books I have around here. There is always another stack accumulating. It's like they are breeding. I keep threatening a major purge but every time I go on a clean up kick, I find that instead it had turned into a reading binge instead. For months I have been trying to get rid of my Ultimate Visual Dictionary of Science. It weighs a ton. 448 pages of illustrated knowledge that would be a real gem to someone interested in that stuff. I picked it up for a dollar at a yard sale and I buy books like that now and then just thinking I might run into someone who would treasure it and I'd make a gift of it. Of course, now, most of the stuff in that book can be found at your fingertips online. There is that big Picasso art book over there in the corner just drawing dust. Another dollar investment. I've tried four times to give that sucker away.
Some days I get so desperate for space that I tell myself that I'm going to purge every book that is more than an inch thick. I've got some thick joke books here and I can search through hundreds of pages and not find one joke I think is funny any longer. Maybe it's me? Well, I've got to get on with it. Lookout Goodwill, I will be headed your way with a load of books to contribute. I hope I will anyway. My intentions are firm.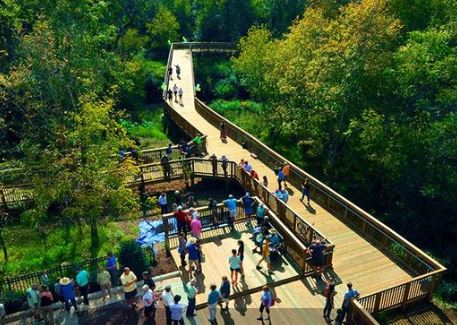 For most of my life now I have been watching people. I remember doing it in Chicago in the mid-fifties,backed up against a building so I didn't get knocked down and trampled. I'd be standing on a really busy street downtown during the rush hour and just watching the people rushing to get somewhere. Now I go into town here in Hillsborough and watch both locals and tourists and sometimes wonder what their lives are all about. If I sit outside at Cup A Joe's, across from the old hardware store for an hour or more there is just no limit to the assortment of unique characters I might encounter. Sometimes I try to listen too but if I plan to use anything in my writing from what I might hear or see, hell, by the time I get done interweaving a couple or more of their looks or sounds or characteristics there just ain't no way anyone might recognize themselves. I might sit near the steps to our Riverwalk and fill my head with images sometimes, and underneath my breath I'm humming a wild solo in a 1950 jazz rendition of How High the Moon. Music flowing through my mind helps me enjoy my people watching all the more. Gosh, Hillsborough is a treasure with all of these absolutely unique folks to keep a watch on and every now and then I get the feeling that some of them are keeping an eye on me.
Butterflies -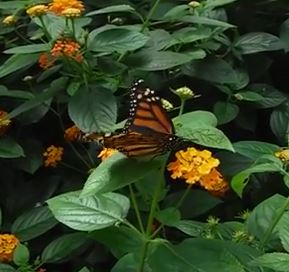 We have, in our garden, three healthy Coral Bell Azaleas that came into full bloom last weekend and as we drove up our driveway Jean and I both noticed a mass of gorgeous yellow butterflies fluttering all around the area of the bushes. I just sat there sopping up that joy those butterflies brought along with them, storing it up. You know, I think that often God, along with burdens, sends along special moments like that for us when He feels we need them. Sometimes we just need propping up and, through nature, He provides us with uplifting moments like that to help balance the sorrow that invades our lives. Maybe it is a dove landing on our porch rail or out back sighting an oriole or a bluebird. I'm certain that we won't be sent anything that we can't handle, together.
Ted.com -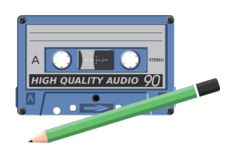 I visited Battle Creek, Michigan the other day and an old friend and his wife approached me and said, "You might not remember me Art, but I will never forget you because you changed my life many, many years ago. I was trying to get started in the real estate business and I knew nothing about real estate. You gave me some audio tapes and showed me how I could turn my car into a traveling classroom. I listened to those tapes again and again and in the first year I sold a million dollars worth of real estate. I bought new tapes and listened to them and I did what they told me to and the second year I sold two million dollars worth."
He is one of the most successful men in town. It was around 1975 when I gave him those tapes.
When I first began speaking I discovered the process of spaced repetition for learning. I put tape players in my car, in my life. I carried tapes around with me and whenever I had a few free moments I listened to motivational and educational cassette tapes. I would select tapes that I felt were most helpful and listen to them about five times. In this way I could absorb a concept to its fullest. I'd listen to the way the speaker spoke. Check out the vocal varieties, manners of repetition, different speeds in which the message was delivered. I would experiment with talking in the manner of the speaker. After five times I understood a great deal more than from a single exposure. It sort of amazes me how our universities do not provide recordings of their great professors doing their most important messages. Spaced repetition could double or triple what a student might absorb. I'd like to invite you to a magic place, perhaps you have already visited it or maybe you have the Ted.com habit already. It is a web site you can visit that provides the opportunity to listen to a twenty minute presentation by some of the best speakers and the best teachers in the whole world. This is how I got my education by listening to the very best on audio tape. I turned my car into a traveling classroom and it changed my life. I was invited to speak throughout the U.S. and Canada. I began writing books triggered in my imagination by the marvelous ideas I listened to. My mind was opened and it keeps producing new ideas even though on July 5th I will be 87 years old. Please, check out Ted.com for me and then check it again for yourself. Get in the habit of daily personal growth.
Open your mind up to the awesome wisdom that is all around you free for the taking. Don't let your cell phone or your computer dim your wit and your mind. Use them to learn, to improve your mind, to tune in on life.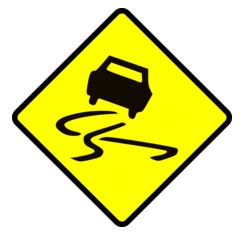 Sunday evening, March 13th, Jean and I were returning home from Raleigh westbound on Interstate 40 and as we approached highway 15-501 an Information sign warned us of a delay ahead at I-40 and I-85. Jean was driving and she immediately turned off I-40 and took an alternate route. We were home safely in no time. Now here's what happened ahead.
The first incident, which involved about 25 vehicles, happened on eastbound I-40 near the Jimmie Kerr Road overpass, in Alamance County, at about 3:30 p.m., according to the North Carolina State Highway Patrol.
As emergency crews worked to clear eastbound lanes, drivers headed west began to reduce speed, leading to several other collisions over a four-mile portion of I-40 West, troopers said.
"All four lanes were running into the back of cars," said driver Mary Holmes, who was driving from South Carolina to Raleigh. "It was like something you see out of a movie."
Robert Turner, a tow truck driver who responded to the wrecks, said he had never seen a pileup so large.
"We get 3- 6- 8-car pile-ups all the time, but we have never had one of this magnitude," he said. "Every time I went out to get another car...I would be like, 'I am going to get called again because there is a lot of cars.'"
A Highway Patrol spokesman said wet roads, fog and speed were all factors in the collisions on eastbound I-40.
In total, 134 vehicles were damaged and 25 people were taken to Alamance Regional Medical Center.
"I am thankful no one was seriously injured," Holmes said. "Everyone got out of their cars, and this was the first time people were helping each other."
Troopers from Alamance, Guilford and Orange counties, along with the Alamance County Sheriff's Department, Graham Police Department and Mebane Police Department all responded to the area following the crashes.
Westbound travel lanes of I-40 were reopened at about 10:30 p.m."
Thank God us old coots can still read a sign and that Jean is as agile a driver as she is, to make a quick turn safely. Times like these I realize how sweet and sharp she is.
Upon Examining -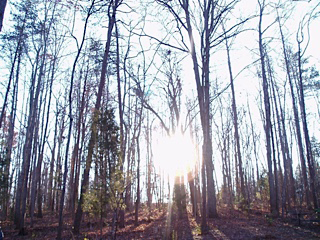 We have a stand of trees out back of our house running up hill some and another out front and we have been experiencing some awesome dawns and sunsets that shine on through those leafless trees. Soon fresh leaves will blossom blocking our view of these glorious color shows. Of course the trees themselves have beauty to enjoy all summer. I wonder how long this has been going on? I've never set down and become so aware of this before. In writing some poetry I find I take a closer or a broader view of things around me. Sometimes it takes my breath away.
Memories -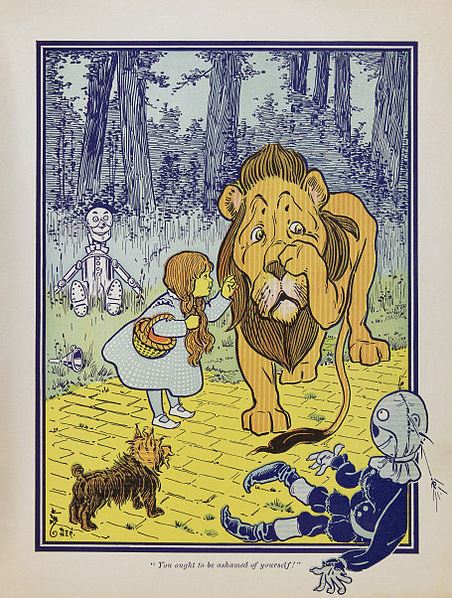 Working with older folks has created my interest in memories and how they work. I had eight writers in our group the other day. One from England, one from Africa, another from Germany- a nice mix and I asked how many ever read the book or seen the movie The Wizard of Oz? Everybody smiled and raised their hands. I fumbled around and asked "What was that main character's name? And simultaneously I received eight correct answers. I said "Who?" and they really sounded off? I went through a series of questions and they all responded immediately. "Where did she live?" "What was her dog's name?" And along came a really awful "what?" Again the right answers. "And who walked with her down the yellow brick road?" I watched them think just a bit and then all eight of them started spitting out more correct answers. "Who were they goin' to see?" "Right! The wonderful Wizard of - Where?" They nailed it. And what was it the three characters wanted? The scarecrow wanted a brain. The Tin man, a heart. and cowardly Lion ..courage and Dorothy wanted to go home. And although the Wizard was a fraud and a con artist just the same they all left with what they wanted because they realized they already had inside themselves what they thought they were lacking. And Dorothy and Toto got to go back to Kansas. All we need is a little more confidence, a bushel more courage, a lifetime of experience and dedication and then, Look Out World!... because we are going to make this a better, happier world for everyone. Everyone in our room now realized that he or she had a fantastic memory. We just have to be patient and dig a little deeper as we age, but we have some wonderful memories stored up there and it is fun digging them out and capturing them on paper too.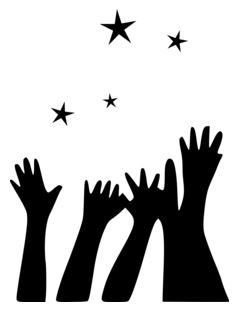 Jean and I visited Food Lion after a hearty breakfast out and when we entered the store, Jean discovered that she had left her shopping list back home. No problem. She just needed a few things and she remembered most of them. It started raining and so I planned to go out and bring our car to the front of the store but Jean came up to me and said, "I really need your help right now." She walked with me over to the shelves of bread and pointed to a sign on a top shelf indicating where the Pumpernickel Bread should be located. "Way in the back!" she explained and sure enough, way back on the shelf was one last loaf. I stood on my tip toes and decided that in no way could I reach up and back that far. I took a deep breath and figured that I had to try anyway and so I reached up and stretched. I stretched further than I believed I could and sure enough the tips of my fingers touched the package and I was able to snag it and bring it down. I had an amazed look on my face but I felt proud of what I had achieved.
I sort of strutted out to our car and drove it over to the front door of the store. I thought about that top shelf and my stretching successfully to bring down the bread I love so for breakfast. It dawned on me that I hadn't attempted a stretch like that one in a long time. I asked myself this question, "How many other achievements have you failed to stretch for in the past few months? How many in the past year? How many failures have you had because you just didn't stretch enough?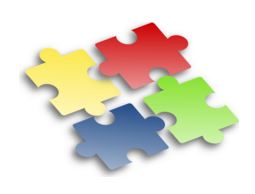 Jean read an article online about keeping your brain active. It suggested that one might ward off simple mindedness with brain challenging games such as working a jigsaw puzzle with ones mate.
She came into the dining area with four boxes of puzzles and said, "Choose one." I figured I would humor her for a few moments. I chose one with lots of pink - 1,000 pieces. I dumped it all out on the table. That was six days ago. The only thing we've managed since we started other than working on that puzzle is Jean has been taking a few phone calls. The length of her phone conversations has dropped ninety percent. Friday we both remained in our sleeping wear all day. We get to bed around 1 a.m. each night. Then we did manage to eat and take a break to attend church on Sunday. It is Monday and we are down to just 55 pieces. They are all waves and trees. They all look exactly alike. When I take a fist full and try to just find one slot where one will fit I swear my eyes blur and I can hear the remaining pieces joining together in a chorus sneering, "La La Lala La La!"
Two and a half hours later we had slots for only two pieces, but the sad fact was we had run out of pieces. Jean got out her broom and swept the floor. She found a red piece that we hadn't noticed was missing. We were still down to two pieces. She found another but when she put it in she discovered another piece that was missing so we still had two pieces missing. Those darn yard sale women! I can distinctly remember that lady saying she was pretty sure that all the pieces were in the box. If I had known some pieces were missing I never would have paid her the fifty cents she demanded. I looked in my nightshirt pocket just in case a piece had fallen in there but it was empty.
Jean found a nickel under the table. Well we can put that to the fifty cents we wasted on a useless partial jigsaw puzzle. Later she found a piece in our living room. "I guess they can stick to your clothes," she suggested. "Well in that case," I responded, "that can open up our search to include the whole world."
I'm tearing the puzzle down now and putting the pieces back in the box. I finally got done and back to my Lazy Boy and my TV control. When Jean came back into the living room I confronted her. "Jean, why did we start working on that crazy puzzle in the first place?" She smiled. "Because of that article I read online, Dear, remember? It was supposed to ward off simple mindedness. To keep our aging minds nimble."
I frowned. "Well my mind does not feel nimble. My mind, my eyes and my patience feel all worn out; I'm six days behind on the stuff I wanted to get done and I'm sure you are too and ya know, I think that working on the puzzle was sort of simple minded to start with for both of us." The instant I said it I regretted it when I remembered that she likes puzzles. Jean smiled her loving smile. "Honey, at least we tried something different. I believe that is the secret for both of us to reach our nineties with a full deck."
God, how I love that woman. I think I'll burn all those puzzles.
Plants -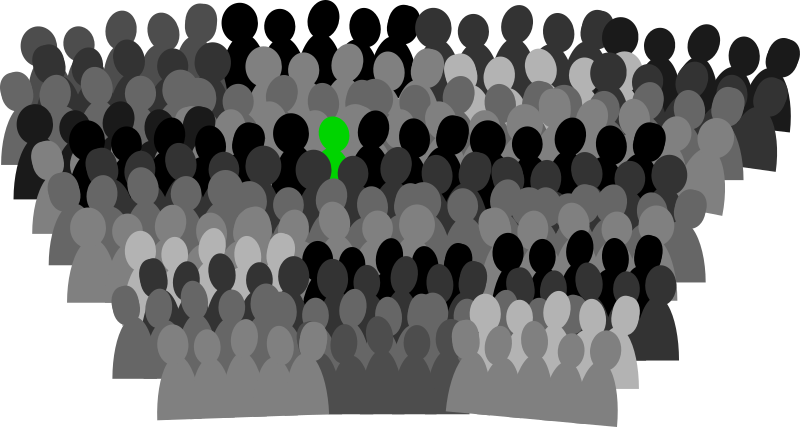 As the expression goes, I'm acting like I've got ants in my pants today. I must have set down at my computer a dozen times and pulled up this newsletter to write a little article for this space and I must have deleted what I wrote the same number of times. I'm sure you've all done this sometimes. Fact is, I'm sort of rattled from watching too many presidential primary newscasts. As I watch and try to listen to the interviewers and the candidates and some commentators I find myself saying, "There is less to this than meets the eye."
The recent conduct of many of our candidates makes me think of little children standing on a street corner hollering at each other and making faces and calling each other bad names and saying that they are liars and I don't know what all. And one of the kids notices that reporters are watching and that he or she can get their name out there every day if they say something shocking and controversial or maybe extra spicy. They use Twitter and Facebook and call in radio and they employ the ploy of doubling down and making their nonsense even more stupid and I find myself tempted to get right in there with the kids telling them that is time they grew up.
Those politicians are like Barbie Dolls, men and women acting like they have a string in their navel and if you pull it then a tape is released that says the same thing over and over again. If I were a political reporter, God forbid, I would tape about twenty of these sound bites which are stored in a politicians head. Then when I asked a politician a question and he or she started spinning out one of these prepared spiels which has nothing to do with my question, I would have my sound engineer turn out that prerecorded message. I'd show how the candidates are not just redundant, they are also deceitful and boring and elusive.
At these town halls I can see plants, that is, folks planted in an audience by the candidate who are rehearsed to ask a question. Amazingly they get called upon and spin our that magic question. And the candidate looks stunned by the fact that they have been confronted in that manner. And then, sometimes showing a bit of anger, they rise to the occasion with a response that not only answers the question but goes on to show us what a wonderful president that candidate will make and how they have been performing like saints for years, fighting every day for our rights and to eliminate wrongs and stuff like that. Sorry for that rant. I promise you I will endeavor to stay away from that spitting contest we call politics.
I pray that this spittin' contest settles down and my mood will change and I will realize that there is one candidate is outstanding and one that will bring our nation together.
On Talents And The Use Thereof -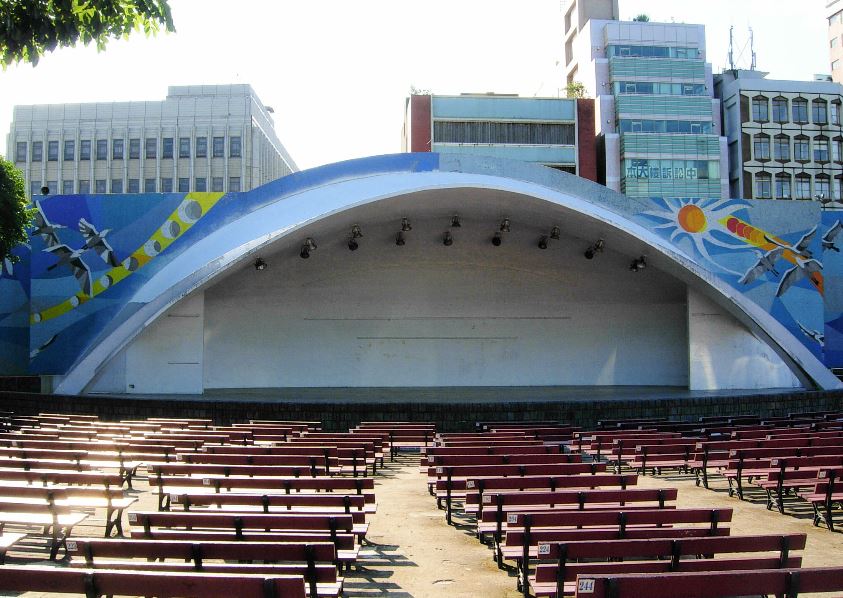 Many years ago I came up with the idea for a musical comedy about an old man having a vivid dream about God visiting him in the middle of the night and God told him that He was thinking about taking the old man's talents away from him. That there was some question as to whether this old man had used his talents well in his lifetime. This old man had been given several special talents such as writing, and creating songs and the gift of speech and the ability to make presentations with live audiences and such. The old man is told to gather up the evidence of his accomplishments and to report at a certain theatre on a certain evening and to make his report.
The old man gathers up his best material, poems, songs, stories... oh so many stories...and he goes onstage that evening and explains to the audience that this is his trial and he will attempt to justify the good use of his talents and to convince God to let him retain his talents a bit longer. Near the end of his presentation he looks heavenward and pleas that God will let the audience's opinion of what he had presented that evening determine his future. God agrees.
Now this question comes up: what if you were placed in that situation? No, not as a speaker or a songwriter or such but with whatever special talents you have had in your lifetime - a brick layer, a lawyer, a doctor, a farmer. Do you think you could make a good case for retaining your talents?
---