Investigative journalist. Rod Hansen died July 4, 2016. He was a WJR Radio journalist and won two Peabody Awards.
WXYZ Talent/Host.
WXYZ talent and talk show host. Also co-hosts a home improvement show on WJR with Murray Gula.
TV/Radio webcasting.
Haefner, Dick -
News
Stevenson, Jimmy - Radio announcer, sportscaster.
Radio.
The guy with the eye in the sky -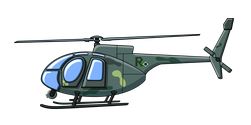 A helicopter pilot with acrophobia? A flyboy who can't stand at the edge of a tall building without panicking? This is Dennis Neubacher, helicopter pilot extraordinaire, former traffic reporter for WJR-AM who now does the morning drive-time report for Channel 7. Despite his fear of heights, he's never been afraid to go up in an airplane or helicopter. And he's been known to cure at least one person of his fear of falling.
AM news. Winners Announced in 1998 Michigan Excellence in Journalism Competition in the Detroit Press Foundation - 1991 - "...Radio Reporting: 1st) "Murder at the Bank," Lloyd Jackson, Donna Barbera, Rod Hansen, WJR-AM (Detroit); 2nd) "Ice Storm," Dan Streeter, Dick Haefner, WJR-AM. (No 3rd place)"
Radio talent.
AM programming.
General Manager and President of WJR-AM Radio for over 16 years. April 10, 1957 - March 27, 2015
AM programming.
Reporter and writer for WXYZ-TV.
(July 15, 1938- ) Born in Chicago. Graduated from Michigan State University in 1960. Worked as reporter for Michigan papers Three Rivers Daily Commercial (1960-62), Muskegon Chronicle (1962-65), and Detroit News (1965-68). Spent thirteen years as Detroit-based correspondent for Newsweek (1969-82) covering such stories as the Kent State shootings, the Attica prison riot, Jimmy Hoffa's disappearance, and Appalachian poverty. Co-author, with Robert Kaiser, of Great American Dreams: A Portrait of the Way We Are (1979). From 1982 to 1985 was director of communications for Burroughs Corporation; since 1985 has specialized in coverage of the international auto industry and labor relations for a variety of print and broadcast organizations including Ward's Auto World, WXYZ-TV, WJR radio, and Wired magazine. Last residence - Bloomfield Hills, Michigan.
Writer and Online Producer
WXYZ-AM overnight disc jockey.
TV Assignment Desk.
WXYZ TV host of "Haney's People."
TV news reporter and anchor.