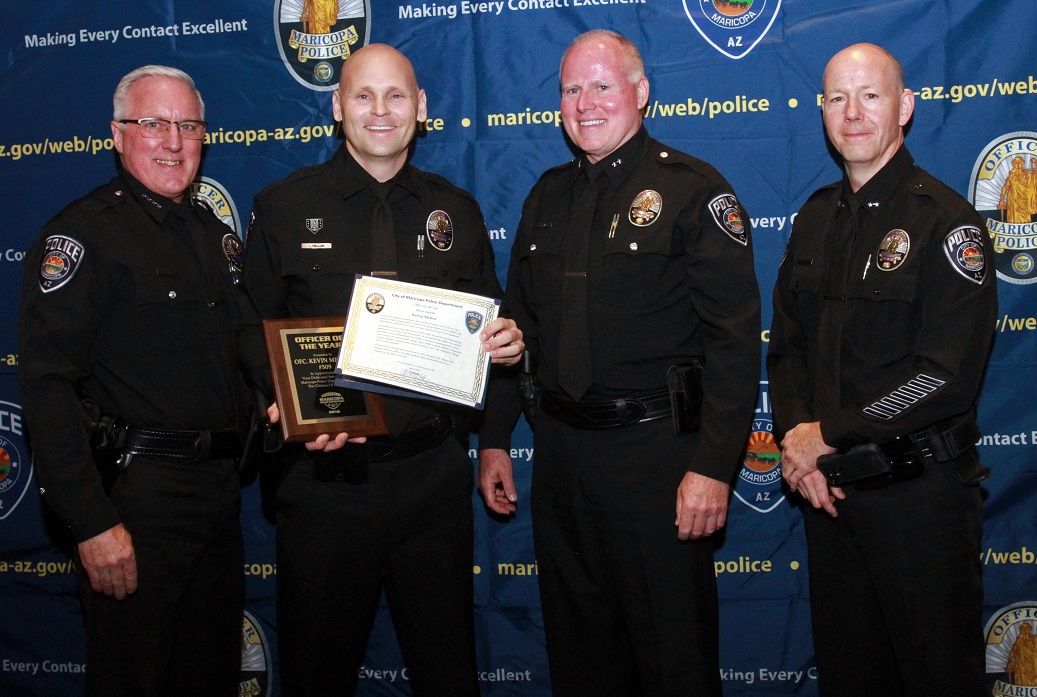 Officer Kevin Mellor has been recognized as the Maricopa Police Department's Officer of the Year for 2016. Officer Mellor continually goes above and beyond when it comes to his job. He is a Field Training Officer, a member of the Special Response Team, a member of the Policy Review Committee, and a trainer on many technological aspects of the department.IMG 5835
On multiple occasions during the past year, Officer Mellor has used his professional and calm demeanor to assist residents and his coworkers. He has displayed the attributes of a versatile team leader, and has demonstrated a keen ability to multi-task competing priorities. He has shown tenacity for creative problem solving.
Officer Kevin Mellor is reliable, welcome to constructive criticism, maintains composure under stressful situations, and is truly committed to "Making Every Contact Excellent".
$25M country club for car buffs slated for 280-acre Pinal site -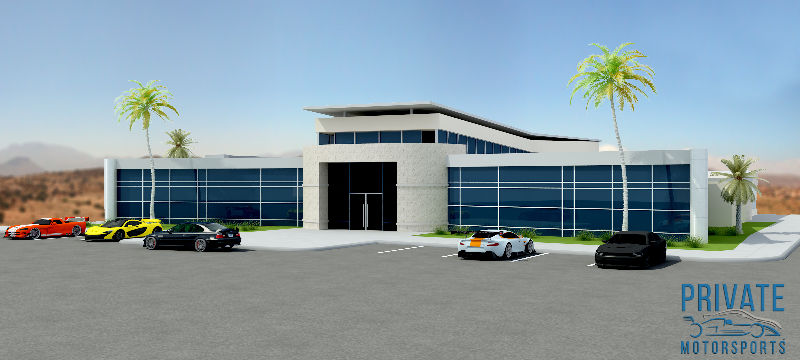 A Scottsdale group is buying land from El Dorado Holdings in the city of Maricopa for the planned Apex Motorsports Club.
Tombstone Monument Ranch, Tombstone, Arizona -
The Tombstone Monument Ranch is situated on over 270 acres and was built to resemble an 1880's Western frontier town. We are surrounded by thousands of acres of freedom and adventure with real cowboys and indians. This truly is a horseman's paradise created on historic Apache Indian hunting grounds. Here, you can realize your childhood dreams, stepping back into the heyday of gold and silver mining in our turn of the century town with its unique Western atmosphere. Experience the adventure of the Wild West with all the comforts and conveniences of the modern world.
347 Overpass Now Being Finalized for the City of Maricopa -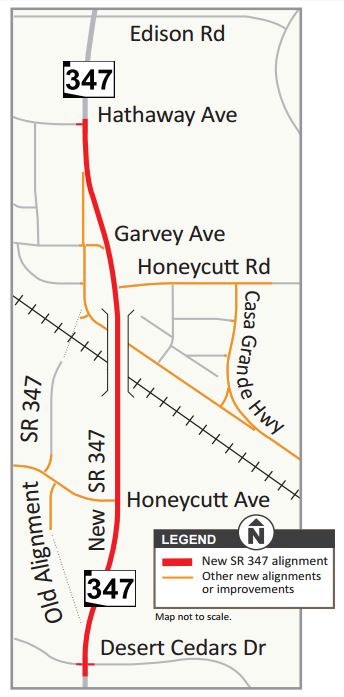 The plans are now being finalized. Construction begins late 2017 through late 2019. What a difference this will make for the City of Maricopa.
​Accident at 347 and Smith-Enke -
Accident at 347 and Smith-Enke. July 18, 2016.
I-347 Three Killed on Arizona 347 between Riggs and I-10 -
Three people killed on Ariona Route 347 Sunday morning, April 24, 2016. The closure of the road for over nine hours left many Maricopa residents taking alternate routes to drive into Phoenix.
The accident occured just before 5 a.m. and appeared on many traffic websites as occuring at 5:40 a.m. Although both DPS and Gila River Police Department were both on scene, the accident is being investing by the Gila River Police.
Ketalog, Inc., City of Maricopa, Arizona -
In this episode of Business Beat they visit Maricopa Center for Entrepreneurship (MCE) clients Kehinde and Brandee Ogunjobi owners of Ketalog, Inc. Ketalog is an audience engagement firm that helps businesses not only get online but grow online. Kehinde and Brandee are focused on local businesses and offer a wide variety of services including marketing, website construction and business listings. Ketalog's offices are located in the MCE space at 20800 John Wayne Parkway, Suite 108.
Maricopa Police Department App -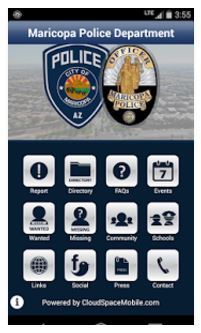 Welcome to the Android app for the Maricopa Police Department. The Maricopa Police Department app allows users to report issues or concerns directly from your Android device, with photos and video. There are useful links for community resources, and crime prevention.
In addition, users can find Department contact information, explore the Maricopa Police Department social media, press release feeds, and get answers to FAQs!
We hope you find this app useful in keeping Maricopa a safe place to live, work and visit!
The episode of Business Beat profiles InMaricopa, home to InMaricopa Magazine, InMaricopa.com and InMaricopa News.You have undoubtedly come across one of their publications around town, now is your chance to meet the Publisher, Scott Bartle. InMaricopa started in 2004 and has been serving the community and local businesses ever since.
Air Quality Monitor - Hidden Valley -
Moved to the Hidden Valley area of the City of Maricopa, Arizona. It was formally ill-placed near a cow feedlot close to the urban area of the city (previously know as the "Cowtown Monitor".
Pinal County Public Health Services District - School health liaison programs, diabetes prevention and education programs, vital records such as birth and death certificates, immunization services, reproductive health programs, "Well Woman" health checks, communicable disease control, sexually transmitted disease control, women, Infants & Children (WIC).
Controversial Organization Makes the City of Maricopa Their Home -
An organizations which has been tagged as "teaching false doctrine" and is many times labeled a "cult", is making the City of Maricopa its headquarters. Their wealth comes from teachings about the "third heave", "astral projection", the occult and other metaphysical teachings. The property just south of the United States Post Office will now officially be their new home.
Edison Pointe Shopping Center -
Vintage Partners, the developer, is known for such projects as the Arizona ADOT/MVD headquarters in Flagstaff, Marana Center, re-development of The Corner on 7th.
Vintage Partners is a commercial real estate development and investment company whose principals have extensive experience in commercial real estate acquisition, entitlement, development, disposition, leasing, and management.
They provide real solutions to challenging development opportunities. As a pioneer in P3 partnerships, They have earned a reputation for development that flourishes for all stakeholders even in the most complicated public and private scenarios.
For over thirty years, they have worked closely with landowners, tenants, government agencies, Indian communities, neighborhoods, and state and local governments to solve complex development challenges.
The Museum of Casa Grande - The Casa Grande Valley Historical Society was founded in 1964 to preserve and exhibit the history of the Casa Grande region. We invite you to explore The Museum of Casa Grande to experience the early days of Arizona. Scroll down to learn more about our programs, collections, neighboring museums, and local culture.
Palo Verde Regional Park -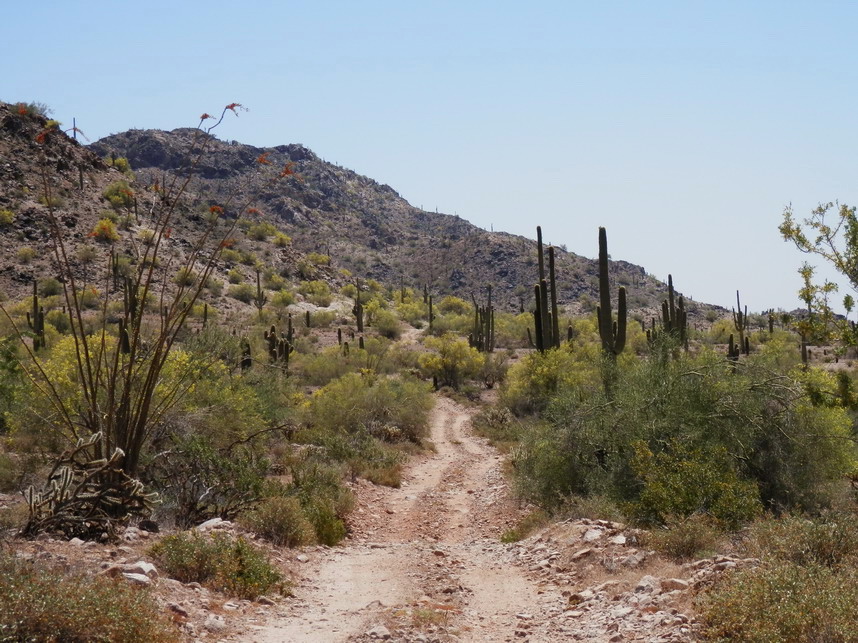 An amazing proposal for saving a major portion of land for the public use and it's right next to the City of Maricopa. An amazing asset. The project is located at the western side of Pinal County between SR 238 (to the north) and Interstate 8 (to the South)
Bees in the Water Meter Boxes in the City of Maricopa -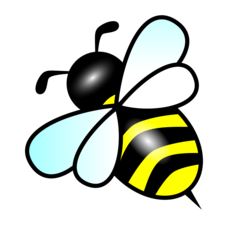 Always be careful when pulling the cover off of your water meter to check the readings. Sometimes there can be nasty insects, bees or other creepy crawling things. Wear gloves and just be careful.
If you find bees, you can contact Global Water Resources at 866-940-1102. As of today, they will come out free and take care of the problem.
Let us know if you have any problems with Global Water.
Pastor Glenn Zimbelman - Maricopa Monitor - October 27, 2015 -

Pastor Glenn Zimbelman, pastor of Maricopa Lutheran Church in the City of Maricopa, Arizoona, writes about "All Christians Are Not The Same."
Earthquakes in Arizona? -

Have you ever felt an earthquake in the City of Maricopa?
Recent Earthquakes
No earthquake in recorded history has caused deaths or injuries in Arizona. In the past century or more, 14 tremors of intensity V to VII have centered within its borders, of which 12 were reported after Arizona entered the Union in February 1912. All of these shocks, however, were moderate in intensity.
$15 Million TIGER Grant Awarded for 347 Overpass -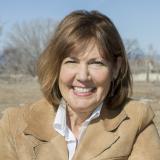 MARICOPA, AZ. - The Arizona Department of Transportation (ADOT) received a $15 million dollar Transportation Investment Generating Economic Recovery (TIGER) Grant from the U.S. Department of Transportation on behalf of the City of Maricopa for the State Route 347 Grade Separation Project. ADOT will construct a grade-separated highway overpass on a new alignment at the intersection of State Route 347 and the Union Pacific Railroad. Additionally, as project partners, the City of Maricopa has begun the process of relocating the existing passenger station and constructing rail siding to provide off-main rail line loading and unloading of passenger trains.
"I want to thank Congresswoman Ann Kirkpatrick for her steadfast and persistent efforts in obtaining this $15 million TIGER grant," said Mayor Christian Price. "She has championed this project since she was elected to Congress and has been our strongest advocate and greatest ally. Without her efforts, I am certain this project would not have come to fruition. We can't thank her enough for her incredible support."
Pecans In The City of Maricopa, Arizona -
Although many groves of Pecan Trees have vanished as the residential areas of the city have expanded, there are still hundreds of acres still thriving.
Generally during October of every year and in association of Stagecoach days, many restaurants features Pecan menu items.
Exploring our Neighbor's Food Truck Events -
Exploring our Neighbor's Food Truck Events
Our Favorites Within 100 Miles of the City of Maricopa -
Looking for something within a 100 mile drive from the City of Maricopa, Arizona?
Frank Lloyd Wright Designs in Arizona -
For those who are interested in architecture, Arizona and especially the Phoenix area is a treasure chest.
Arizona Midday Talks About The City of Maricopa -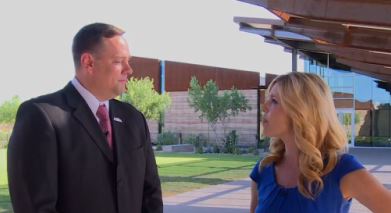 The City of Maricopa was featured on 12 News Arizona Midday! Mayor Christian Price highlighted the great educational opportunities in the City of Maricopa. Click here to read more about education in Maricopa. The information was put together by MEDA, the Maricopa Economic Development Alliance.
Wildlife at Province, City of Maricopa, Arizona -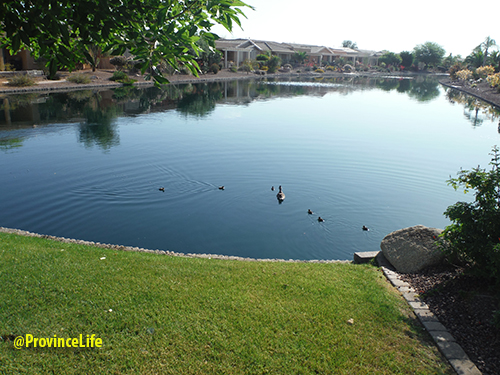 There is always plenty of wildlife at Provoince.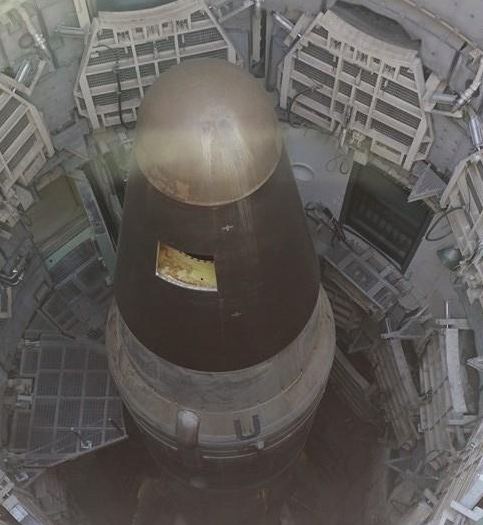 The Titan Missile Museum showcases the dramatic vestiges of the Cold War between the U.S. and former Soviet Union and provides a vivid education about the history of nuclear conflict-a history of keeping the peace.
At the Titan Missile Museum, near Tucson, Arizona, visitors journey through time to stand on the front line of the Cold War. This preserved Titan II missile site, officially known as complex 571-7, is all that remains of the 54 Titan II missile sites that were on alert across the United States from 1963 to 1987.
Beautiful Calm Cloudy Day at Province Overlooking One of the Lakes -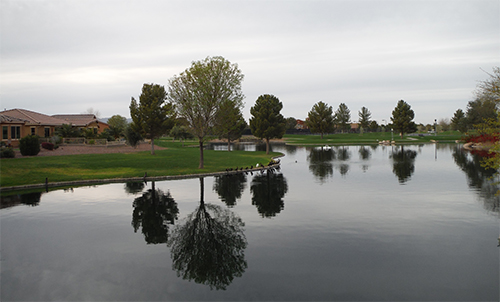 It's always an amazing place, but the Province Community located here in the City of Maricopa, Arizona, is especially beautiful on a warm sparing day when the wind is calm and the sky is cloudy. Simply a beautiful place to live.
The Never Ending Job of ADOT Road Repair -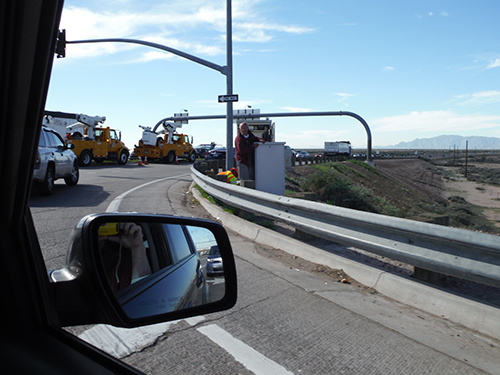 It's always amazing how much work goes into keeping our roads safe and in good shape here in Arizona. Although we don't have to find the frost and freeze pot holes here in the valley, it seems like there is always something that needs maintenance.
This is the interesection of Highway 347 and I-10 also known as the Queen Creek Exit. An exit that has an amazing amount of traffic. Hopefully in the future, this intersection will be improved to handle the large amount of traffic heading down into the City of Maricopa.
Waking The Beast by Dustin Russel Hall -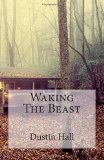 Coming out of nowhere with his debut release. This novel will keep you eagerly burning through the pages as the story unfolds. Shocking plot twists, drama, action and suspense bring this novel to life as the boundary's of fact and fiction draw closer together in this horrid tale. In the midst of W.W.II a small town in Southern California would experience something horrible which would later grow into a morbid legend. Tragically, a series of disappearances would end just as abruptly as they began. Left in the aftermath, seventeen people vanished without a trace. The disappearances stumped authorities and the community was left furious. With no one ever able to figure out exactly what happened during that short period of three weeks, the towns morale was devastated.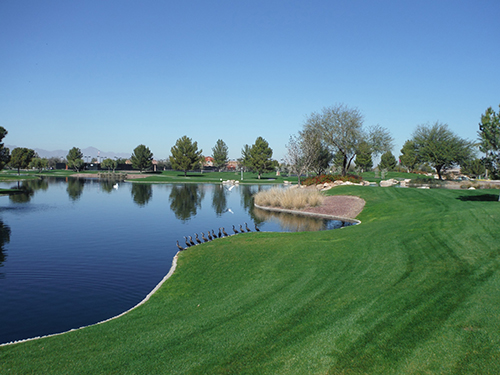 Waterfowl at Province. Okay bird fans... what kind of birds are these?
Highway 347 and I-10 Problems -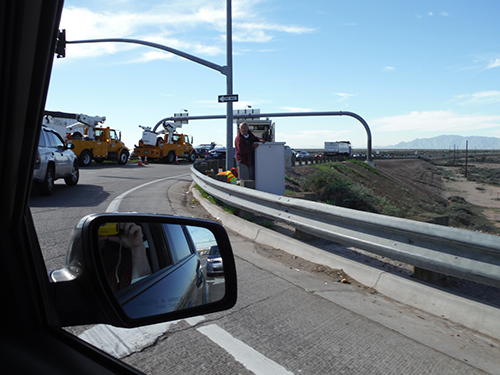 The large amount of traffic that flows in (and out) of the City of Maricopa is crucial to the economy of the area and the city. We appreciate the vital work the Department of Transportation and its employees do to keep this fital link open.
According to the March/April, 2015, edition of Highroads, the magazine of AAA Arizona, they list five things to be aware of when driving in Mexico.
Maricopa Traffic - Phoenix / Casa Grande Area -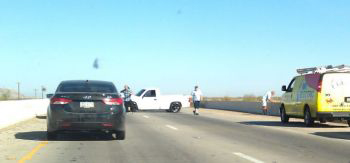 Current traffic conditions around the City of Maricopa.
Butterfield Stagecoach - Butterfield Overland Mail Line -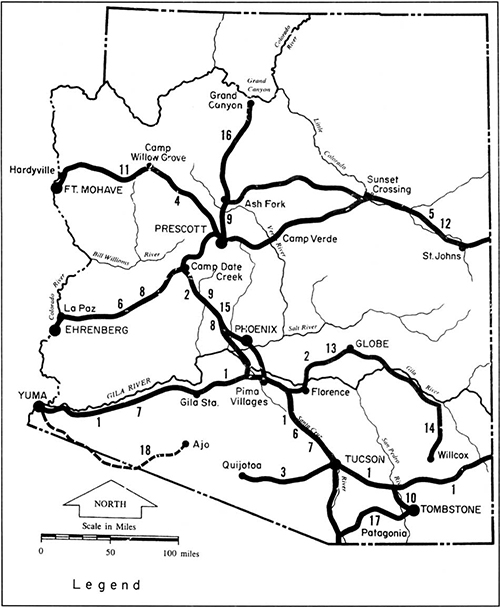 Butterfield Stagecoach and Maricopa Wells routes through Maricopa Wells, Arizona
The Chronology of the land we live on. The Arizona State Library.
Two important documents that made the soil we stand on a part of the United States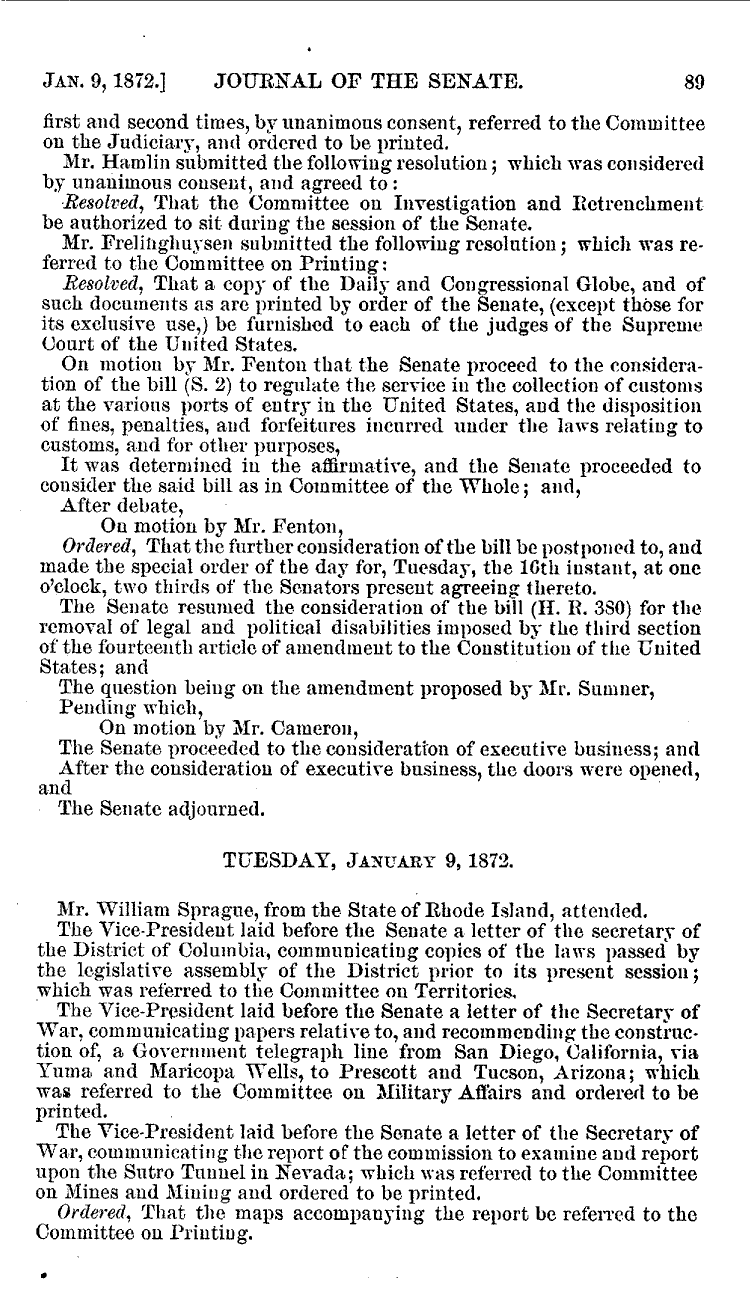 The Vice-President laid before the Senate a letter of the Secretary of War, communicating papers relative to, and recommending the construction of, a Government telegraph line from San Diego, California, via Yuma and Maricopa Wells, to Prescott and Tucson, Arizona; which was referred to the Committee on Military Affairs and ordered to be printed.
City of Maricopa, Arizona - Merry Copa - December 7, 2014 -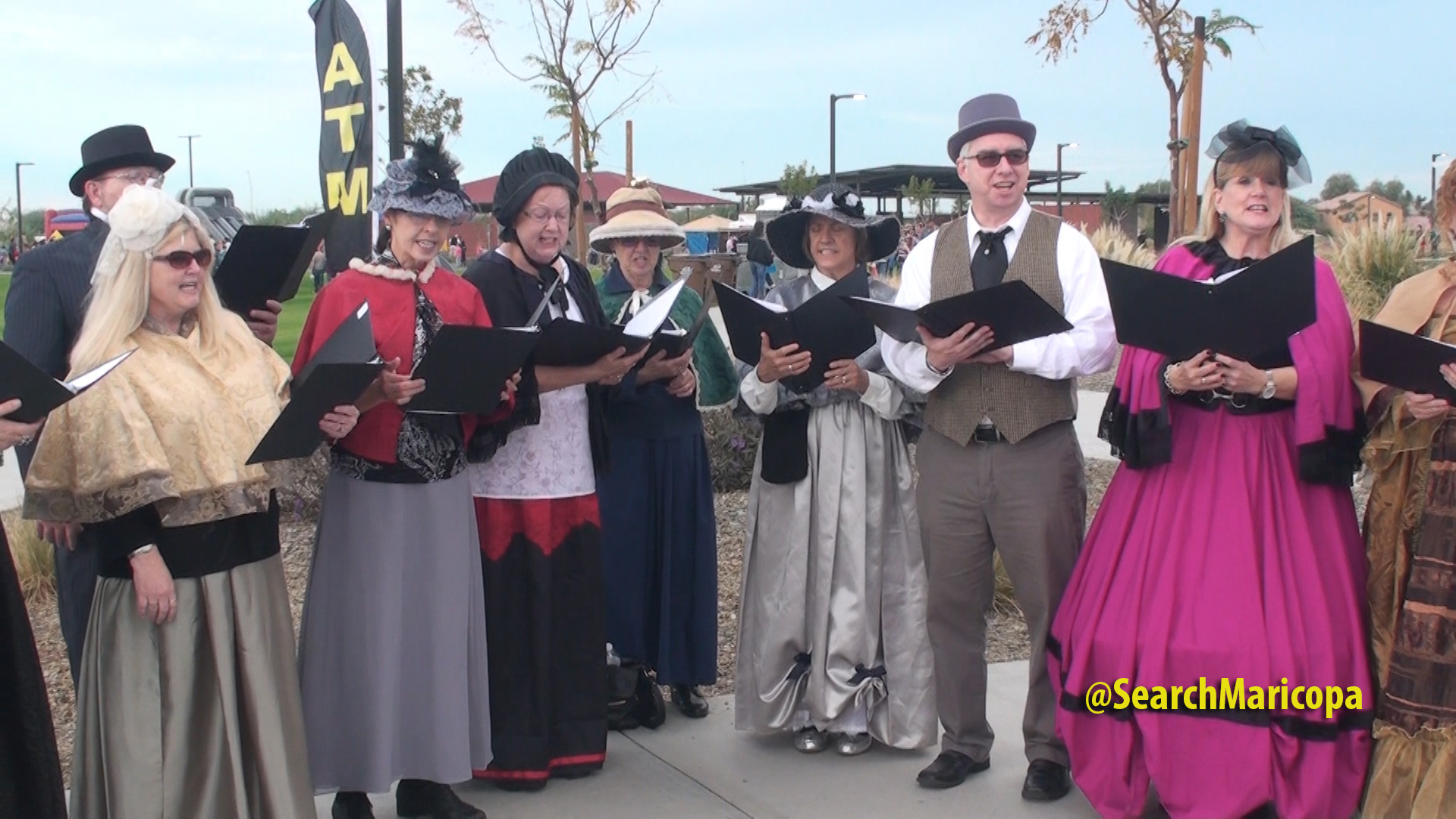 The City of Maricopa's Holiday Celebration - December 7, 2014.
State Route 347 at Union Pacific Railroad -
Alternatives overview for a future grade separation at the intersection for SR 347 at the Union Pacfic Railroad tracks.
Crime Mapping in Some Neighborhoods -

BAIR (Behavioral Analysis & Intelligence Resources) is an analytical software and service company dedicated to providing public safety, national security and defense entities the innovative tools and subject-matter expertise needed to identify, analyze and resolve problems created by the actions of offenders and their networks that threaten our citizens, our communities and our nation. BAIR's analytical software and services provide the tools needed to assist in collaborating and analyzing real-time data in order to strengthen your agency's Intelligence Led Policing efforts. BAIR has extensive experience solving border and drug-related issues through its work with ATF, Mesa AZ East Valley Fusion Center, El Paso, Los Angeles and San Diego County Sheriff's Department as well as other regional data sharing systems like DDEX/LiNX. BAIR's tools have been used by law enforcement and defense for more than 20 years in controlling, reducing and preventing criminal activity including counter-narcotics, counter-IED and counter-insurgency related events.
Pinal County Election Results - Election management solutions provide data management for many areas throughout the United States.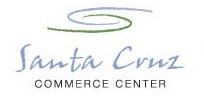 Approximately 45 acres to be developed into food processing, agri-business supply chain, plant-science research and manufacturing.
When considering business relocation or expansion, your site selection decision is most often driven by a desire to lower the cost of doing business. That's where the Arizona Gold Certified Site, Santa Cruz Commerce Center, differentiates itself from other commercial property lease offerings.
An Indigenous Peoples' History of the United States [Revisioning American History] Hardcover -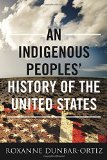 Today in the United States, there are more than five hundred federally recognized Indigenous nations comprising nearly three million people, descendants of the fifteen million Native people who once inhabited this land. The centuries-long genocidal program of the US settler-colonial regimen has largely been omitted from history. Now, for the first time, acclaimed historian and activist Roxanne Dunbar-Ortiz offers a history of the United States told from the perspective of Indigenous peoples and reveals how Native Americans, for centuries, actively resisted expansion of the US empire.
Valley Fever -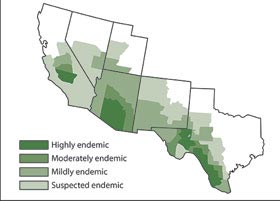 Residents of Arizona, especially those near major farming areas like the City of Maricopa, can become susceptible to Valley Fever. The fungus can be spread through the dispersion of dust from top soil.
New Radio Telescope at Kitt Peak, Arizona -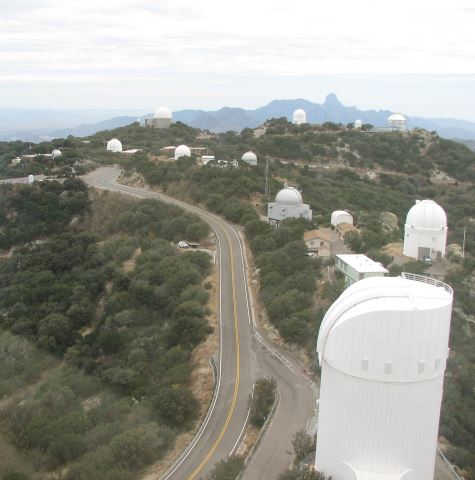 Newly installed, 40-foot dish achieves "first light" detecting cold gas clouds in the Milky Way. Whirring back and forth on a turning turret, the white, 40-foot dish evokes the aura of movies such as "Golden Eye" or "Contact," but the University of Arizona team of scientists and engineers that commissioned it earlier this month isn't planning to listen for signals from extraterrestrials or hijack satellites.
First Pinal CountyCouple With Same-sex License -
When number X825 was called to Window 1 in the Pinal County Clerk of the Superior Court Office, a couple walked with locked arms, ready to obtain a marriage license.
It's a scene that has played out countless times in that room, but when this couple reached the window, a large crowd was already waiting behind the clerk's desk, waiting for when they could erupt in celebration. And when the license finally was presented, the onlookers cheered and Madison Desoto and Denise Sowers became the first same-sex couple to obtain a license in Pinal County.

Penascos Mexican Restaurant was established in November 2006 and is proud to be Maricopa's Finest Mexican Cuisine Restaurant. Penascos is named after the popular vacation beach town of Puerto Penasco in Mexico. The name symbolizes the relaxing and enjoyable atmosphere of Puerto Penasco and provides our patrons with an escape from the everyday burdens of life. Our goal is to provide you and your family with authentic mexican cuisine in our Romantico, Latino Atmosphere!
Area couple at heart of ruling -

In the end, it all came down to Judge John Sedwick, a visiting judge from the U.S. District Court in Alaska. Sedwick ruled Friday morning that the recent Ninth Circuit Court decision to strike down gay marriage bans in Nevada and Idaho also applied to Arizona.
In a somewhat surprising decision mere hours later, Arizona Attorney General Tom Horne announced he would not appeal Sedwick's verdict.
After the announcement on Friday morning, the couple released a joint statement: "We have longed for this day for years; for ourselves, for others who have gone before us and for those who will come after us. Opponents who blocked marriage equality through local, state and federal laws and through our court system learned today that legislators and the voting population cannot discriminate. The 'will of the people' can never trounce on the rights of a minority."
The Maricopa Market -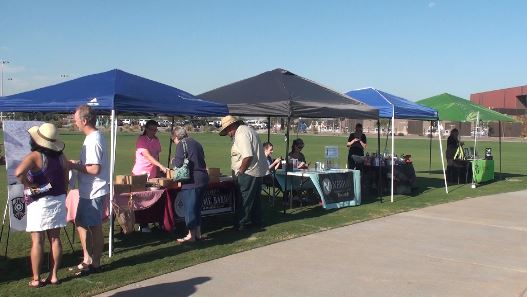 The City of Maricopa would like to provide an opportunity for community members to enjoy fresh produce, and organic products while supporting our local farmers, and businesses. The Market will focus on Arizona grown produce, honey, local foods, baked goods, pickles, preserves, arts and crafts and more!
Kenly Farm -
One of the top commercial rose nurseries in Pinal County with over 200 varieties of roses including some patented species.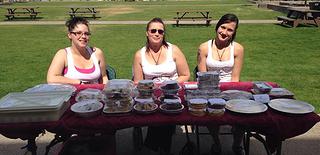 Home baked goods.
Maricopa Market - Starting slowly, but the potential is incredible.
Firehouse Subs - Now open in Maricopa.
Pinal Energy Begins Production Again -
The potential to expand to a capacity of 110 million gallons down the road begins. Arizona's first ethanol plant in Maricopa, Arizona. Although the plant went through some rough times, it hired back about 40 employees in 2014 and is now producing about 50 million gallons of ethanol per year
AirNow - Air Quality Conditions for the City of Maricopa -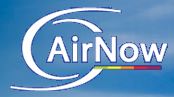 The Air Quality Index (AQI) is an index for reporting daily air quality. It tells you how clean or polluted your outdoor air is, and what associated health effects might be a concern for you. The AQI focuses on health effects you may experience within a few hours or days after breathing polluted air. EPA calculates the AQI for five major air pollutants regulated by the Clean Air Act: ground-level ozone, particle pollution (also known as particulate matter), carbon monoxide, sulfur dioxide, and nitrogen dioxide. For each of these pollutants, EPA has established national air quality standards to protect public health.
City of Maricopa Real Estate -
Real estate in the City of Maricopa is always hot. With many Realtors in the City, it's easy to connect and find the home that fits your needs.

Albright College, affiliated with the United Methodist Church, is now offering several degree programs here in the City of Maricopa. Some classes will be held at Central Arizona College (CAC) and other locations throughout the city.
Will Maricopa Finally See A New Amtrak Station? -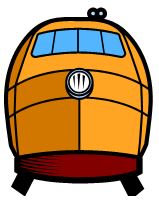 Perhaps, but its buracracy that could hold things up.
A large 51.8 acre site south of Hwy. 238 and west of Hwy 347 at 45862 W. Garvey Ave. could be the future home of the station along with additional business park development. The area is known as the Estrella Gin Business Park.
City of Maricopa Revised Flood Map 2014 -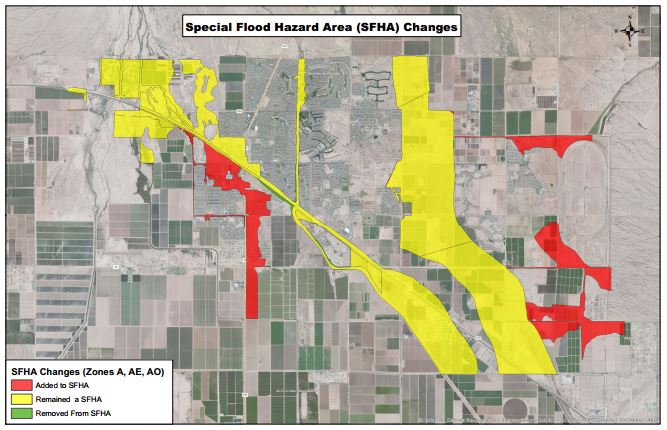 The FEMA (Federal Emergency Management Agency) has announced that the new Flood Insurance Rate Maps (FIRMs) have become effective on June 16, 2014. Some of the residents have received letter notices informing them their properties may be affected and may require flood insurance.
Consulting Firms for the City of Maricopa -
Consulting Firms
Holly Lyon - Arizona Legislative District 11 -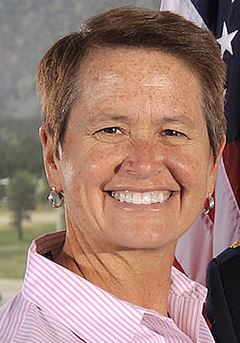 She is a retired Air Force Colonel who believes in government of the people, by the people, for the people. She thinks we've lost our way on that ideal and wants to go to Phoenix to help get things back on track. She says, "We all need to be talking to each other and more importantly, listening to each other. I know that is what you expect of us and I want to go to work for you!"
Tucson, Arizona - Art and Music -
Art and Music in Tucson, Arizona, with host Jon Olson.
Tanque Verde Ranch In Tucson Arizona -
Visit the Tanque Verde Ranch in Tucson, Arizona, with host Jon Olson.
Tucson Travel Guide with Jon Olson -
Tucson Travel Guide with Jon Olson
El Guero Canelo Hot Dogs And Estrella Bakery in Tucson -
El Guero Canelo Hot Dogs And Estrella Bakery in Tucson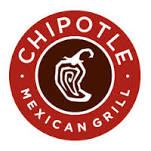 At Chipotle, they aim to do a few things but do them exceptionally well. When Chipotle first opened its doors in 1993, the goal was simple: to serve high quality, delicious food quickly with an experience that not only exceeded, but redefined the fast food experience.
To that end, they focus on sourcing the best possible ingredients, serving the tastiest food, and growing the most capable team they can.
To open Spring of 2015 on the northeast corner of John Wayne Parkway and Smith-Enke Rd in the Maricopa Station Shopping Center.
The mission of Out of Africa Wildlife Park is to create the ultimate animal adventure for all ages, one steeped in fun, immersed in learning, and inspired by a living and colorful world of astonishing wildlife. We strive to foster an appreciation of our planet's wild areas and wondrous inhabitants by supporting and promoting conservation awareness and action, practicing exemplary animal care, providing education and learning experiences, and establishing broad community support, through a peaceful and interactive relationship with our animal friends, who touch our hearts.
Verde Canyon Railroad - From the moment you step foot on one of our meticulously refurbished train cars you and your family will feel like you've been transported to a simpler, more leisurely time before all the distractions and annoyances of our modern world. Breathe deep, order a drink and relax as you glide along on a 20 mile journey through 100 years of history while still enjoying modern creature comforts like climate control, comfortable seating and thoughtful decor.
Senita Subdivision Fire - City of Maricopa - The City of Maricopa Fire Department responded quickly to a fire in the Senita Subdivision. With help from Ak-Chin, Sun Lakes, and Casa Grande fire departments and of course with the Police Department on the scene, lives were saved... Check out what MFD spokesperson Brad Pitassi had to say.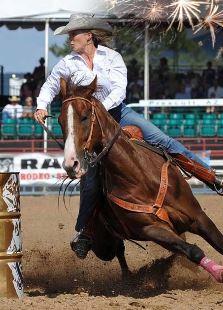 Since 1888 folks have come from miles around to see what the ruckus in Prescott, Arizona was all about.
Every year that ruckus gets bigger, the contestants more daring and bold. When the bulls, the horses, the clowns come to town...well, let's just say you'll want to see what's kicking up all that dust.
Without giving away the show, we can tell you it's about top athletes competing for big dollars. It's about broncos throwing their hooves any which way, bulls that are mad at the world, and leather straps holding cowboys together.
Blazin' M Ranch - Is Western adventure and frontier hospitality still alive in Arizona? It is at the Blazin' M Ranch Wild West Adventure in Cottonwood! Folks come from Sedona, Cottonwood, Prescott and all around the world to the Blazin' M Ranch for a Western experience of a lifetime. The entire family can step back in time for a great outing that's sure to be enjoyed by adventurers of all ages. - See more at: http://blazinm.com/#sthash.tme1zL5f.dpuf
Plaza Bonita Family Mexican Restaurant -
Plaza Bonita Family Mexican Restaurant was established by partners Joel and Jesus Suniga in 2003. After working in the restaurant industry for more than 20 years in Washington and Colorado they decided to move to Arizona to open a family friendly Mexican Restaurant that honors beautiful, authentic and fresh Mexican cuisine.
Ak-Chin Him-Dak Eco-Museum and Archive -
Wonderful little museum open to the public during the week. Check their website, but generally it is not open during the weekend. The museum is free, but donations are always welcome.
The Ak-Chin indians are more than willing to share their heritage. You will love looking at the exhibits and asking questions.
Experience the gallery through a scheduled tour of the 10-acre foothills site and explore the art and architecture of Ted DeGrazia, including the original home of the prolific artist and his wife Marion, their burial sites, the adobe Mission in the Sun, Gallery in the Sun and the cactus corral.
Plane Crashes in Gila River Indian Reservations -
Authorities say a military aircraft crashed south of Phoenix, Arizona Friday afternoon.
The Marine aircraft reportedly went down north of Maricopa on the Gila River Indian Community Reservation.
According to an official at the Marine Corps Air Station Yuma, the pilot was able to eject safely before the AV-8B Harrier crashed.
New business opportunies open up in the City of Maricopa. Location: 45862 W. Garvey Ave.
Bisbee, Arizona - Gay Rights Update -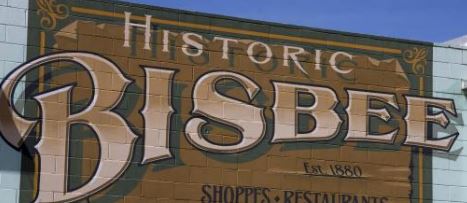 Gay rights in a small Arizona town just north of the Mexican border.
Listing: 20203 N Leo Ln (aka Big Dipper Dr) -
Two bedroom, two bath in beautiful Province, an active-adult community in the City of Maricopa, Arizona.
Listing: 42168 W Basie Ln, Maricopa, AZ 85138 -
Greenbelt home on corner lot great open floor plan that extends from breakfast bar out large sliding glass doors to an extended covered patio.
A City of Maricopa resident recently chatted about how easy it was for a series of break-ins to occcur in the Gilbert, Arizona, area. Although their garage door was slightly bent in at the top center, the robbery was thwarted by this simple technique.
Garage door manufacturers are changing how the emergency release is activated, but older doors still use this easy method for burgleres to enter a home.
January 1993 Flood - Lower Santa Cruz River, Arizona -
Yes, it does flood near the City of Maricopa and south throughout the Lower Santa Cruz River.
Scotts Miracle-Gro Grows Right Here In Maricopa -
Tom Gibbons of InMaricopa.com writes, "You know that smell, the one that sometimes wafts over Maricopa and makes you head inside. In polite society, or for publication, you would call the source of that odor agricultural waste. In real life, it's called something else. It doesn't exactly smell like flowers. But through a process that takes place on the west side of Maricopa, some of that waste eventually helps flowers bloom in Arizona, Southern California and Utah."
Health and Wellness Options for the City of Maricopa -
Health and wellness care options are continually growing in the City of Maricopa.
Shuttle Service from the City of Maricopa to Sky Harbor -
It's too bad that public transportation is lacking when trying to connect the City of Maricopa to Sky Harbor Airport or locations in Phoenix.
Sources of News / Directories -
Directories
Jobs near the City of Maricopa - Generally within 20-30 miles -
Employment opportunities abound in the beautiful City of Maricopa. The improving economic environment brings with it jobs. This include entry level as well as highly skilled.
Woman stopped near Maricopa with illegals, marijuana in vehicle -
KVOA.com - " MARICOPA, PINAL COUNTY - A routine stop for traffic violations leads to a surprise find of illegal immigrants hiding in the vehicle, plus marijuana and cash. On Friday, October 18th, just after 10 a.m., a Pinal County Sheriff's K-9 deputy stopped a Ford Explorer for traffic violations at State Route 347 near the City of Maricopa. The driver of the vehicle was later identified per her Mexico driver's license as 29-year old Janette Salido-Hernandez." FULL DETAILS
Why Casa Grande Needs the Affordable Care Act (ObamaCare) -
The Casa Grande Hospita is hurt by unpaid bills. The hospital provides services to thousands of uninsured residents risking the closure of the facility.
According to the Maricopa Monitor (Tuesday, October 14, 2013) - "The hospital has struggled with unpaid bills for care of $13 million in the year ending June 30, 2011, $27 million in fiscal 2012, and a staggering $42 million in fiscal 2013)."
As the funds for subsidizing these loses are drying up, it's more important than ever to have the American citizen pay for services they use through their private insurance.
Flood of 1983: Devastation & Restoration -
"Rain had come to Maricopa, true enough, but not in amounts that would cause any major problems. But in the southern and eastern portions of the state in late September and early October of 1983, it poured for days, with water rushing northward through washes, tributaries and really almost anywhere it wanted to go. Safford, a small mining city in eastern Arizona, recorded nearly 12 inches of rain over a 10-day period, the result of the remnants of Tropical Storm Octave.
In this video from ADOT (Arizona Department of Transportation) from May 16, 2013, a descrition of the freeway and the process leading up to its construction is explained.
Calendar and Agendas for the Councils, Boards and Committees -
Database of minutes, agendas, committee members along with date/time and location of various meetings held in the City of Maricopa, Arizona.
Although the City of Maricopa is not known for wine, it's location offers residents and tourist alike a central location to three exciting "stay-vacations" within Arizona. Because of the central location of the City, take time to explore these three exciting weekend trips.
The Pet Social Worker is here to help you find a new pet. Search available pets in the area and then contact the organization to find out how you can make the world brighter for a great pet.
Burrowing Owls - Read all about the Burrowing Owls which can be found in many areas around the City of Maricopa and in the Province subdivision.
Water Conservation and Reclamation in the City of Maricopa, Arizona -
Province subdivision in the City of Maricopa maintains a vast system of lakes and water systems utilizing the latest in water conservation methods.
Estate sales are always interesting events to find interesting bargins. We've discovered a nice website which lists many of these sales which are happening throughout the United States.
2011 Video Overview of the City of Maricopa -
Economic Development video presentation of the City of Maricopa.
Maricopa (Images of America Series) (Images of America (Arcadia Publishing)) [Paperback] -
The Hohokam built an extensive network of canals with sticks and stone hoes, but mysteriously disappeared in 1450. Later, the Pima and Maricopa Indians occupied their farmlands near the Gila River, and Maricopa took on the name of the latter. In 1858, Maricopa became an isolated little town in the middle of the desert. It served as the major stage station for the Butterfield Overland Stage Station and became a beacon of light for trappers, traders, and immigrants brave enough to travel its unknown land. Maricopa moved south in 1879 to latch onto the newly built Southern Pacific Railroad and became Arizona's freighting distribution center. A second move took it 4 miles east to better align with Tempe. Thus began Maricopa's life as an important railroad junction, playing host to two presidents, 1911 flying machines, honeymoon couples, actors, and a nest of wildcats to entertain the hundreds of passengers who waited for their connections to Phoenix or east-west. In the early 2000s, Maricopa grew from a small farming community to a city, earning it the title of one of the fastest growing cities in the nation. Today its population continues to grow with more than 40,000 inhabitants from all over the United States and world.
Common Allergy Triggers for those Living in the City of Maricopa -
Hundreds of people in the City of Maricopa suffer from allergies. Knowing the various triggers that the desert provides can give us a head start solving some of these conditions when landscaping.
Especially watch out for:
The Arizona Cypress
The Arizona Sycamore
The Arroyo Willow
The Great Globe is a 1:100,000 scale model of the earth to be constructed in the southwest United States. Over 10 million triangular tiles will cover this rotating 420 ft diameter globe. Millions of children from around the world will research, computer model, and fabricate these 3D color tiles of the Earth's surface. Every natural and manmade feature on Earth larger than 30 ft. will be viewable on the surface of the model.
The Great Globe Project, shown in a model on the campus of EVIT (East Valley Institute of Technology), is getting underway explains the projects founder and director Bryan Beaulieu.
Casual Western riding lessons are available at Ram's Head Ranch.
They offer basic Western riding/horsemanship lessons in a very casual, laid back tmosphere. We have quiet, gentle lessons horses available for every rider's ability. You will learn basic horsemanship, horse care - such as grooming, cleaning and caring for the horse, how to properly tack your horse and of course, how to ride. We specialize in gymkhana/barrel racing and trail riding.