Category:
---
A Heart-Warming Holiday Football Story -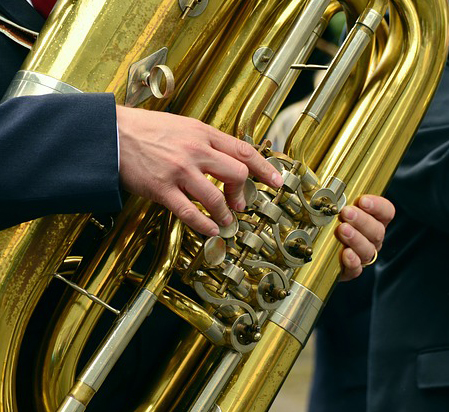 This past December 27, the University of Arizona played Purdue University in the Foster Farms Bowl in Santa Clara, California. My nephew, Chris, plays tuba in the University of Arizona marching band. About 50 of the band members including Chris departed from Phoenix for Santa Clara on Christmas Day. They needed to play at a pep rally on the next morning at 11:00am. The other 150-175 members of the band were to depart from Tucson around 5:00 am so they could arrive at Santa Clara in time for the pep rally. All the band staff and the large instruments such as tubas and drumline were on this flight as well. Unfortunately, there were technical issues with the flight which meant that this group would not make it to the pep rally. Not having a drumline is a huge problem for a marching band because they're one of the ways that the band keeps the tempo and they also start off all the tunes with a roll-off. So, not having a drumline caused quite a panic among the band members who were there. According to Chris, here's what happened next: "Fortunately, members of the Purdue 'All American Marching Band' drumline came to our aid and played with us so that we weren't totally useless at the pep rally. They played our fight songs and some other tunes that we normally do. The cool part was that this was music that they had never even seen or played before, and they didn't have any music to read either. Since our drumline captain was there, he talked them through what to do. All in all, they ended up doing a fantastic job, and we were able to play our stuff and have a blast at the pep rally." What a wonderful gesture on the part of the Purdue drumline.
Excellent Advice for Dealing with Toxic People -

Tracy Myers, a friend of mine who owns Frank Myers Auto Maxx in Winston Salem, North Carolina, made this excellent post on Facebook on December 30: "Remember the old saying: "If you lie with the dogs then you'll rise with the fleas"? It's true. That's why I encourage you to look closely at your relationships going into 2018. Put them into one of two categories: toxic or nourishing. It's easy to spot the difference. Toxic people have a tendency to make you feel inadequate, angry, frustrated, or guilty. On the other hand, nourishing people make it a point to make others feel loved, valued, capable, appreciated and respected. Milton Glaser developed an easy test to determine if someone was toxic or nourishing in your relationship with them: After spending time with someone, observe whether you are more energized or less energized. If you are more tired, then you have been poisoned. If you have more energy you have been nourished. PLEASE take time to detoxify the poisonous relationships in your life as soon as possible. This is one of the easiest ways to move onward and upward in 2018! Accentuate the positive…. Eliminate the negative. It's an easy formula to follow and it works!" Thank you, Tracy!
Performing an Act of Kindness Usually Brings Us Joy and Happiness -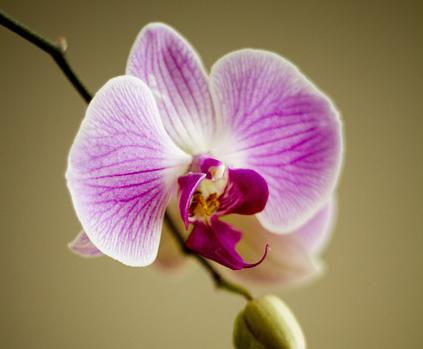 A subscriber shared one of her experiences while shopping at Trader Joe's: "Before heading to my class at the gym, I stopped by our local Trader Joe's store to buy a few orchid flower pots to give to the teachers at my daughters' school. I found one of them to be especially stunning and beautiful. That specific orchid had white petals with purple edges. When I arrived at the cash register that specific pot caught the attention of the checker. We started talking about how beautiful and unique the color combination was and the fact that none of us had ever seen such a beautiful pot being carried at Trader Joe's. It was at that moment that I decided to give that one to her as a gift. She resisted, but I insisted, and I told her, 'it's just an act of love; accept it on behalf of a stranger as an act of love.' The tears of joy started flowing for both of us; we hugged and smiled! After checking out, I had to go back inside Trader Joe's to buy another pot (since I had given one away). That day, I was late for my class at the gym but the amount of joy that I experienced by doing this simple act of kindness was worth everything."
You Can Always Count on Trader Joe's to do the Right Thing -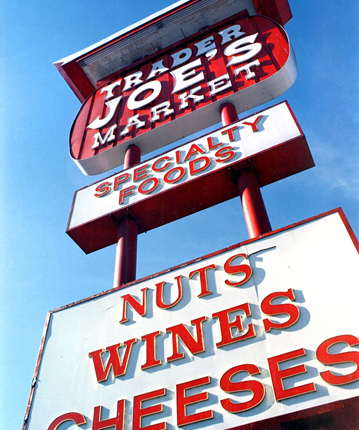 My friend Mary shared a recent shopping experience she had at Trader Joe's: "I went shopping at Trader Joe's Thursday to get three little bouquets of flowers for friends that have not been attending our antique club meetings due to illness. After purchasing them, I asked a gentleman in the booth if he had a scissors I could use to take the price tags off. He said, 'I have something in my back pocket that I will use.' He then inquired about where the flowers were going, and I gave him a little information. He then walked over to the candy display and gave me three boxes of chocolates to give the girls. I was floored and speechless and it certainly made my day! I shared my story with the girls and they said their opinion of TJ's just went up 100% and it REALLY made them smile." The employees at Trader Joe's routinely make it a point to go out of their way to do the right thing which makes it a very special place to shop.
Refugee High School Students in Fargo say Thank You by Giving Back -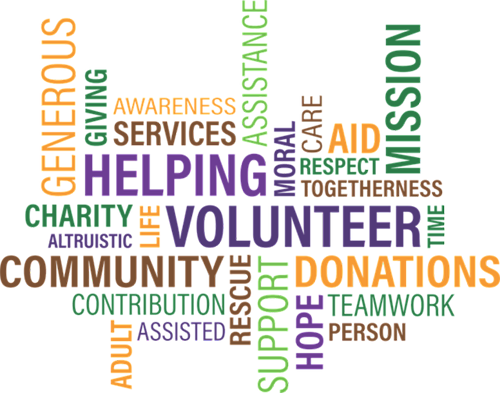 Since 2002, Fargo, North Dakota has become home to more than 4,000 refugees from places like Bhutan, Somalia, Iraq, DRC, Liberia and Sudan. That's a pretty amazing feat considering that Fargo has a population of only 120,000. According to an article by Dave Kolpack which appeared in a recent issue of The Arizona Republic, a group of high school students from these refugee families decided to give back by initiating public service projects including making and distributing fleece blankets to the homeless, running a school carnival, and volunteering at nursing homes and day care centers. They have also opened a food pantry in a neighborhood that has a lot of low income families and spent the Thursday before the Thanksgiving holiday handing out turkeys and cranberries to people in need. What a wonderful example these people have provided for the rest of us. Congratulations to the fine citizens of Fargo and these refugee high school students for a job very well done.
Sad But True: Power Corrupts -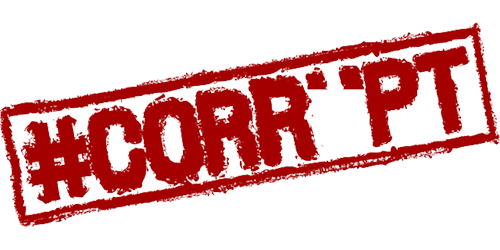 A set of research studies reported in the Wall Street Journal found that nice people–people who are polite, honest, outgoing and compassionate–are more likely to rise to positions of power in the organizations they worked for. These findings held true for corporations, the military and politics. It turns out that people bestow authority on people they genuinely like. That's the good news; now for the bad news. According to the article, once these nice people get into positions of power they start to act like fools. They do things like flirt with interns, solicit bribes and fudge financial data which, in turn, often leads to their downfall. The article went on to say that even the most virtuous people can be undone once they get a taste of power. The lesson here is that if you ever come into a position of power, never forget what got you there–because what got you there will keep you there.
One Thoughtful Person Can Bring Out the Kindness that's in All of Us -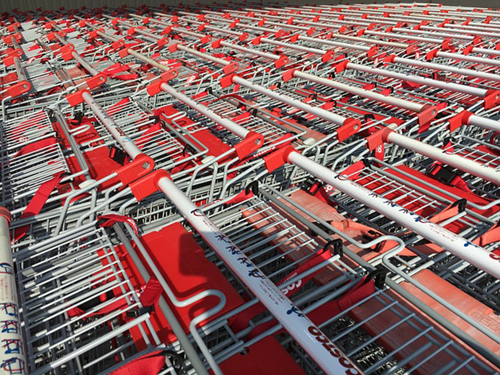 My wife recently made a trip to Costco on a Sunday afternoon to purchase, among other things, a rotisserie chicken. When she arrived at the counter where the chickens are displayed, she noticed that all the cooked chickens had already been taken. As she looked around, she saw that the rotisserie was full of chickens that were still cooking. She then asked a Costco employee behind the counter how long it would be before the next batch of chickens would be ready. He said, "about four minutes." She then walked over to the produce area to pick up a few things and when she returned, 11 people were lined up anxiously waiting for this employee to put the newly cooked chickens into their plastic containers and set them on the counter. This could have turned into an "every person for themselves" free-for-all. But, when the first person in line was thoughtful enough to thank the Costco employee for putting more cooked chickens on the counter, the rest of the people in line relaxed and followed suit by saying "thank you" to this employee when it was their turn to pick up their chicken. In fact, one person even invited a mother with several children to go ahead of him in the line. It's amazing how a single kind act, by one thoughtful person, brought out the best of everyone that was in that line.
Avoiding the Easy Way Out Leads to a Far More Meaningful Life -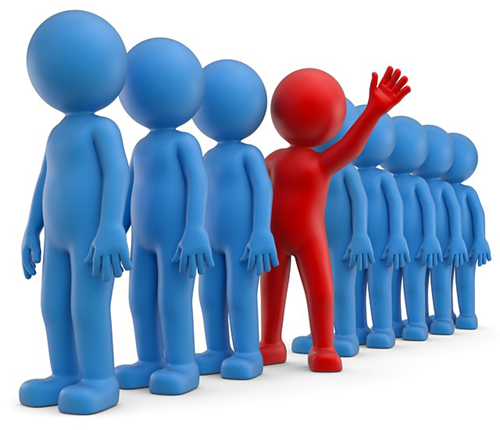 My wife, who directs a foster care and adoption agency, recently taught a class to would-be foster parents. She was discussing some of the challenges and difficulties that come with being a foster parent when one of the people attending the class raised her hand and said, "We do not want to have our life be as easy as it can be. We are interested more in having a purpose in life than in being comfortable." What this person was saying that being comfortable does not add meaning to our life, but having a purpose that we're committed to does. I know far too many people who opt for comfort and take the easy way out and then wonder why their life is boring and without meaning. This is why one of my mantras has always been, "Never take the easy way out because there's little or no reward (tangible or otherwise) and you miss out on an opportunity to add meaning to your life."
How One Man Followed His Passion After Retirement -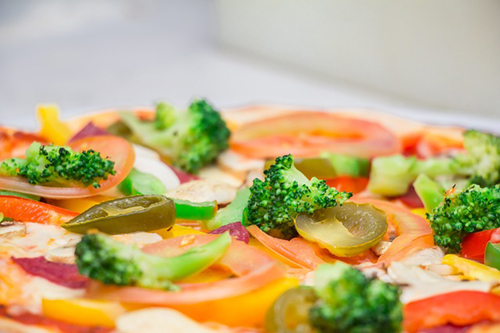 The Wall Street Journal recently carried a story by Glenn Ruffenach about a New Jersey resident named Paul Giannone. Mr. Giannone retired from spending nearly 30 years in the information technology field. He said he picked his career because, "I made good money…but I had absolutely no passion for it." What he did love was pizza, like the kind serve in the restaurants in Brooklyn, where he grew up. According to the article, during his late 40's and early 50's, Mr. Giannone began toying with the idea of opening his own pizzeria. "He became an avid reader of and contributor to pizza blogs, restaurant-review sites and chef forums; he sampled dishes across the country on business trips; he built a pizza oven in his own backyard." All of this resulted in a restaurant called Paulie Gee's which opened in Brooklyn in 2010. Today he has franchises in Chicago, Baltimore, Miami and Columbus, Ohio. As Mr. Giannone put it, "My job is having friends over, making pizza and hanging out…I can't believe I get paid to do this." If you would like to read Mr. Ruffenach's entire article, please click on this link.
A Man with Terminal Brain Cancer Finds a Way to Make the World Better -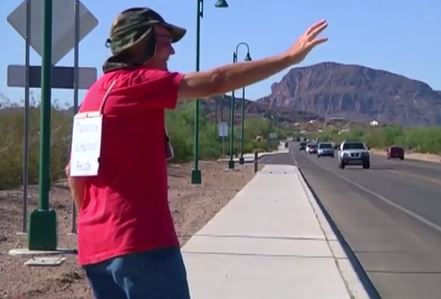 Katheryn Robinson posted a story about Chris Lamb, a terminal cancer patient from Tucson, on nbcnews.com. Mr. Lamb is partially blind and has a slightly paralyzed right side and three tumors in his brain. Instead of moping about his condition and feeling sorry for himself, Mr. Lamb stands at an intersection, five days a week, smiling and waving at everyone who drives by. Each day, he wears one of 150 different signs which convey positive messages such as "Smile" or "Tucson's Greatest People." Mr. Lamb says he came up with the idea on his daily walk to the convenience store down the road. One day he started smiling and waving at passing motorists and they started smiling back. Then he came up with the idea to add the signs. Twelve years ago, doctors told his wife that he had only a couple of years to live at best. His wife believes that his spreading happiness to passing motorists is what is keeping him alive. As Mr. Lamb put it, "A smile. That's all it takes to make this world better…That's all it takes." If you would like to read Ms. Robinson's entire post or see a short video of Mr. Lamb in action, please click on this link.
When You Observe Kind Acts, Take the Time to Reinforce Them -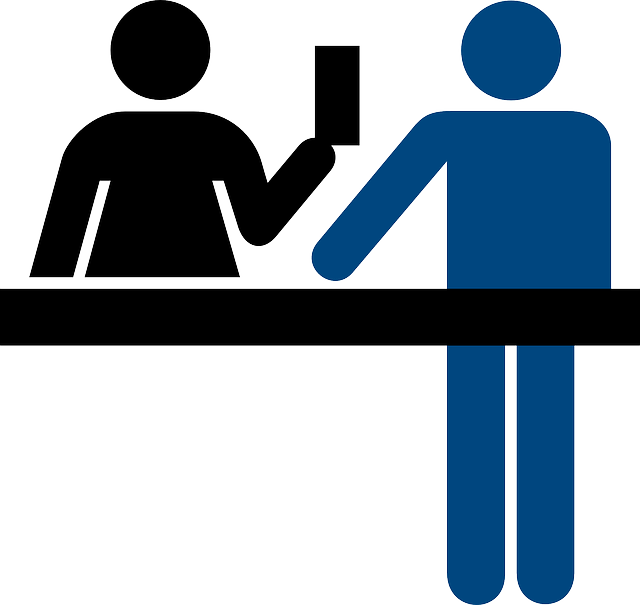 My friend Mary was in a checkout line at her neighborhood grocery store. In front of her was an elderly woman who looked frail and was hunched over. When it came time for this woman to pay her bill, she didn't have enough money. Without hesitation, the checker, who was a young man in his late teens, reached for his wallet, made up the difference, and told the woman to have a nice day. Mary was very impressed with the young man's kind act and she told him so in a very complimentary manner. She then found the checker's boss and informed him of the kind act. The boss said that he would nominate this checker for "employee of the month." When she got home, Mary called the corporate headquarters of this grocery store chain, located the appropriate manager, gave her the young checker's name, and told her about his kind act. This manager told Mary that she very much appreciated her call and would personally call this young man to thank him for having gone the extra mile on behalf of the store and its customers. The lesson here is that if you want to see kind acts repeated, it helps if you reinforce them. You can bet that when this checker is confronted with another opportunity to be kind, he will seize it without hesitation. Good job Mary!
Taking the Easy Way Out is not a Way of Being Kind to Yourself -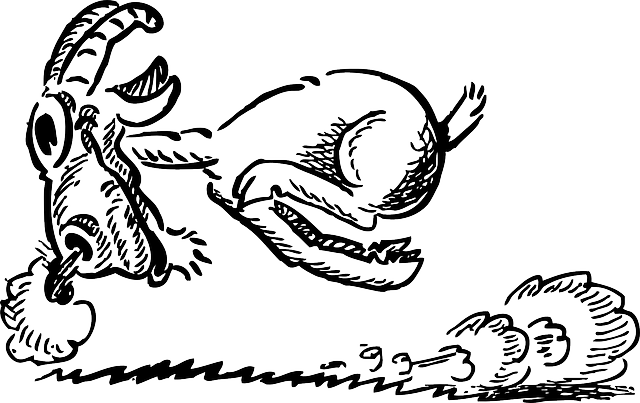 Many people try to avoid difficult situations. They say to themselves, "I think I'll be kind to myself and take the easy way out. After all, the easy way out involves less effort, less hassle, less stress and it hurts no one." In reality, taking the easy way out is actually not being kind to yourself because it causes you to miss out on a growth opportunity. Taking advantage of growth opportunities is how we improve our levels of experience, confidence, and self-esteem. Pursuing the easy way out is like betting on a horse to show that's guaranteed to win. Yes, you do get your money back, but you're no smarter or better off after the experience than you were before. So, if you truly want to be kind to yourself, the next time you're faced with a difficult situation, confront it head on. You'll learn a great deal which will give you the confidence to successfully confront even more difficult situations in the future.
Life is a Lot More Fun When You Swing the Bat -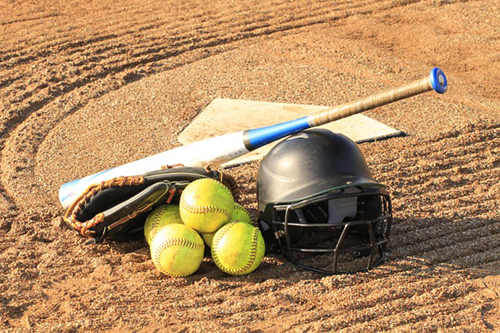 I used to play on a co-ed softball team and I was, by far, the oldest person on the team. One night, as I was picking up a bat, Heather, who batted ahead of me said, "When I first started playing, people would say to me, 'Keep the bat on your shoulder and try to get a walk.' But, I recently discovered that this game is a lot more fun when you swing the bat." The same lesson holds true for life. If you go through life with the bat on your shoulder–yes, you'll get an occasional free pass, but you'll never know the thrill and excitement of getting around those bases because of your own doing–plus, the waiting time between free passes can be long and boring. So, if you want your life to be richer and more fulfilling, take that bat off your shoulder and start swinging at the many opportunities that life throws your way. Just as in softball, you'll quickly discover that life is a lot more fun when you swing the bat.
Once You Begin, the Rest is Easy -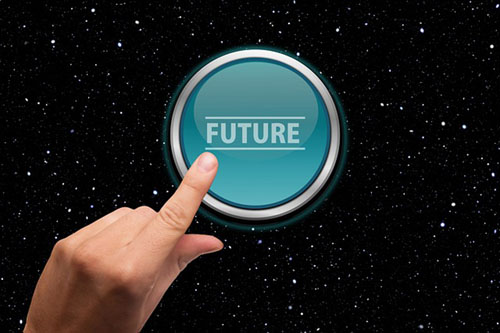 A friend shared this quote with me at a recent meeting. It makes so much sense. If you don't start, you can't finish. If you don't attempt, you can't succeed. A philosopher once said, "A journey of a thousand miles begins with the first step." The same thing holds true for a journey of a single mile. After you take that first step, you begin to build momentum with each succeeding step. This momentum then carries you along just like the wind currents carry a soaring eagle and pretty soon, the destination is in sight. People who are afraid to take that first step never experience this kind of excitement and they often remain in the same place their whole life. So, if you're harboring a dream, now is the perfect time to act on it. Get out there and take that first step. Once you do, you'll discover for yourself that the rest is easy.
We All Need to Throw Kindness Around Like its Confetti -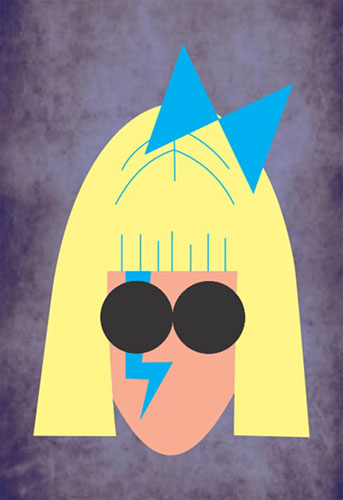 Lady Gaga recently said that, "Kindness is showing love to someone else. I believe that kindness is the cure to violence and hatred around the world." This being the case, kindness is not something that should be horded or conserved. Rather, kindness is something that should be spread with wild abandon like it's confetti! Kind acts, things like smiling at someone you meet, holding the door for someone, letting someone cut in front of you in traffic, paying someone a compliment or providing an encouraging word to someone who is down, cost nothing and they make everyone involved feel happy. There are no negative side effects for being kind; they're all positive. As Emily Frisella put it on Twitter: "KINDNESS: It's gluten free, dairy free, non-GMO, organic, soy & nut free, vegan, iifym, clean, keto, peleo & vegetarian. Try it. You'll love the results." And, it makes the world a much better place.
Sometimes the Kindest Thing You Can Do is Listen -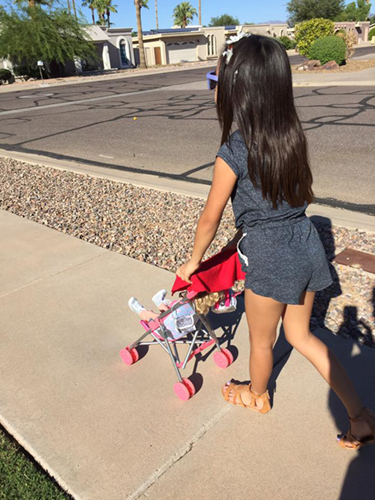 I came across a Facebook post by a radio talk show host in Phoenix who recently fostered then adopted a six-year-old girl whom he refers to as "Sister" in his post. It reads: "When Sister was first placed with us she told us, 'People say that I talk too much.' And she seemed embarrassed about that… So, it was revelatory when I made a connection to what she told us about herself six months ago and what she said to me today. We've been taking walks now for a while. I'm not sure how it started or why, but she likes it when she can get out of the house, taking her doll, Angela, in her stroller while we walk/talk around the block. Our discussions range from the color of unicorns to who-does-what on the playground when a certain person isn't being kind, to what airline is that jet flying overhead?... But today, as we rounded our last corner, she said something that made me choke up, as it was keen insight into her former life with her bio-family. …she hit a crack in the sidewalk and Angela almost tumbled out of her stroller. Sister grabbed her and kept her from falling and then said, 'These walks are always so fun...you never tell me to be quiet or yell at me for talking too much.' TON OF BRICKS... I talk for a living, but this wonderful, little girl reminded me of just how important it is to just LISTEN."
There's a Lot of Kindness in Our World -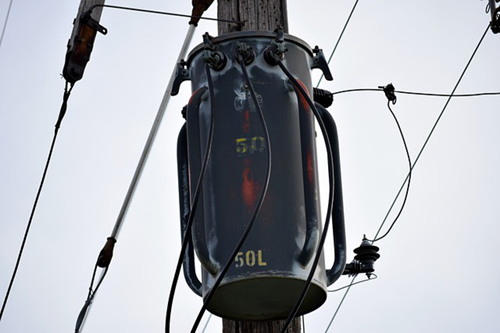 Nicole Moran Proulx from Fleming Island, Florida posted the following on Facebook: "I evacuated from Florida to Georgia for Hurricane Irma. On my way back home, on the interstate in Georgia, I came upon a long line of power company bucket trucks. It took a minute to realize it was an unfamiliar logo on the truck doors. Then I looked at the license plates. Iowa! The linemen in these bucket trucks had left their homes and came all this way to help us down here. I just started crying. Thank you so much. As Mr. Rogers said, 'Look for the helpers.' I saw the helpers yesterday. Good people, thank you so much!" According to the comments on Ms. Proulx's post, trucks and workers were also sent from California, Wyoming, Illinois and Wisconsin, just to mention a few. There's a lot of kindness going on our world. All we need to do is look around to see it.
Costco Cares About its Employees and it Shows -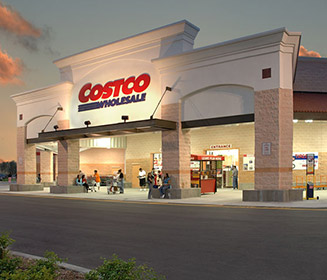 One of my favorite places to shop is Costco Wholesale. The store nearest to my home opened nearly 30 years ago. What impresses me most about the place is that some of the employees who were working there the day this store opened are still there! Furthermore, they're still smiling, greeting you with enthusiasm and are still happy to be there. So, I did some checking to find out why and here's what I found: Costco pays incredibly well and the benefits for employees are great. In addition, Costco promotes from within—70% of its managers started behind the register. Costco also operates with a culture of caring rather than a culture of fear—employees are not afraid of their managers or their CEO. On top of this, the store is closed on New Year's Day, Easter, Memorial Day, Independence Day, Labor Day, Thanksgiving and Christmas so their employees can enjoy these holidays like the rest of us. As one Costco employee recently told me, "There's nobody here who will complain about their job because there's nothing to complain about." So, what's the payoff for all this caring? Costco is ranked number 15 on the Fortune list of The World's Most Admired Companies. All this makes you wonder why more businesses don't operate this way.
A Flight Attendant Who Specializes in Making People's Days -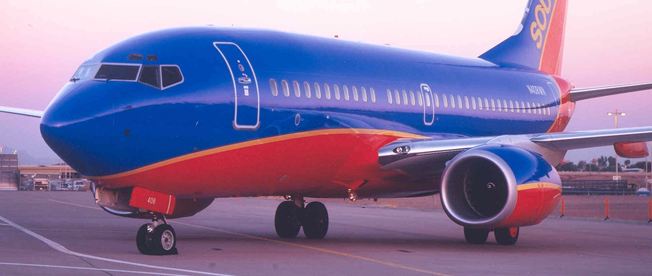 Laurie Liss is a flight attendant for Southwest Airlines who spends a good portion of her life making people's days. According to an article by Lorraine Bailey which appeared in Southwest: The Magazine, "Laurie gives handmade travel pillows to active military members and veterans. When she flies, she carries a dozen of them in her bag. In November, Laurie will be part of Operation Freedom Bird, a trip bringing a group of Vietnam veterans on a healing trip to Washington, D.C. Laurie also participates in local projects to make superhero capes for kids with medical conditions." Why does she do this? In her own words, "I've learned that you get back what you put in. Even small gestures can make a big difference in a Customer's day." We should all aspire to live our lives like Laurie.
San Francisco's Hottest Restaurant Also Serves Up Second Chances -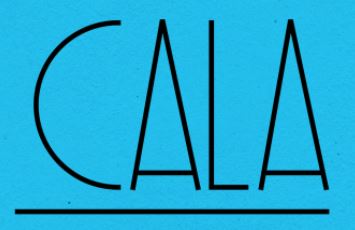 Cala is a chic, high-end Mexican Restaurant located in downtown San Francisco that's drawing rave reviews from food critics and patrons alike. While Cala has generated an amazing amount of buzz since it opened in 2015, what makes its story even more compelling is that 40 percent of its staff is made up of formerly incarcerated individuals. The idea to hire these people was the brainchild of Cala's General Manager, Emma Rosenbush. Prior to getting into the restaurant business, she spent three years at a nonprofit organization called the Berkeley Prison Law Office. It was there she realized that the lack of post-prison employment opportunities was the reason more than 50 percent of these formerly incarcerated individuals wound up back in prison. At this point, Ms. Rosenbush decided that if she ever had the opportunity to hire some of these former convicts, she would. When she went to work for Cala, she reached out to these former convicts through her previous employer and the San Francisco Adult Probation Department and used them to assemble the restaurant's new staff. It took a lot of extra training because many of these people had no previous restaurant experience but in her opinion, it has been worth the effort. Her fledgling employees have become restaurant professionals and are now moving up through the ranks and staking out careers in the restaurant business. Whenever Ms. Rosenbush reflects on this she says, "It makes me tear up; it's so radical." What a wonderful challenge this restaurant has taken on. If you would like to read more about this wonderful restaurant, click on this link.
A Flight Attendant Shows Us Things Are Not as Bad as We Think They Are -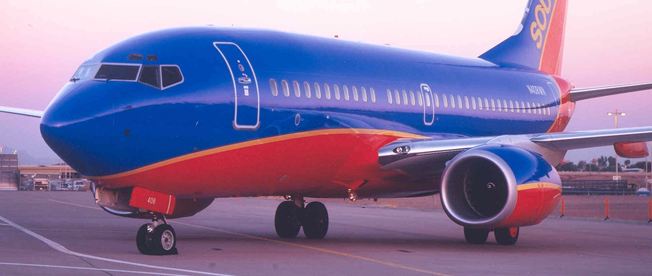 When I became a flight attendant for Southwest Airlines, I thought I'd be dealing with nothing but jerks, unruly passengers and so forth, but I soon came to realize, those are just the highlighted stories you hear about via the media. In reality, those types of incidents only happen every few months or even longer after having dealt with tens of thousands of good people who are also nice. I was surprised by this ratio—with how many kind acts I witness everyday I'm at work compared to the unkind acts that get reported in the media. Passengers regularly bring us thank you notes, candy and gifts. In addition, they help each other with their bags, giving up their seat without being asked for a couple or a family, buying their neighbor's drinks, making new friends and so forth. I honestly feel like I'm seeing kind behavior MORE often lately and it makes my heart so full. I was getting a little overwhelmed with all the negativity on my Facebook feed, but after seeing so many kind acts during my recent trip for work, I was reminded that I have a major crush on this world and all the kind people in it. Let's stop giving the hate and fear any mention or fame at all and focus on all the kind acts that are continually going on around us.
Some Airline Employees Really do Care -

I was reading the Southwest Airlines in-flight magazine during a recent flight from Chicago to Phoenix when a "praising letter" from a Southwest passenger caught my attention. The letter, from Delores Sutton who was traveling in a wheel chair, said such good things about Southwest Airlines that I wanted to share it with you. It went, "Dear Southwest, Recently I was waiting to board a connecting flight and had been rushed to the gate just in time for boarding. I asked Southwest Captain Mark Greising, who was standing behind me, if he knew the length of the flight. I wondered if I had time to get something to eat before takeoff because I had been on another lengthy flight and wanted to pick up a sandwich. Another passenger offered me one of his nutrition bars, which I declined. At that time, Capt. Greising asked me what my favorite sandwich was. When I looked back, he was gone. He returned with a delicious sandwich for me and refuse to accept any money. This was totally a surprise and one that I won't forget. Mark Greising is another reason why I continue to fly Southwest Airlines for all my travel needs." This is a great example of how all airlines should be run.
Advice for Enjoying Life from a Bartender -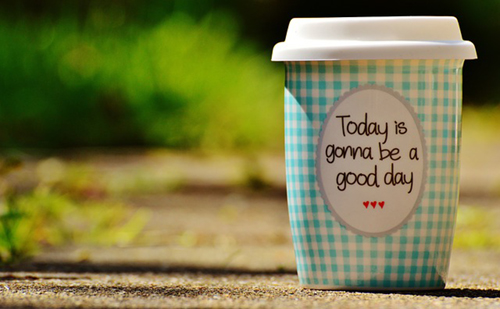 On a recent Monday evening, my wife was working late and I was too tired to cook. So, I went to a broiler and tap near my home for my favorite sliders. Since I was alone, I sat at the bar and placed my order with the bartender whose name was Rachel. After I placed my order, I asked her how her day was going. She responded with, "Living the dream." I then asked if she was serious or being facetious. She emphatically came back with, "If I don't enjoy every day of my life, I make changes." I thought, "Wow, what an answer!" Rachel didn't sit around and whine, mope or feel sorry for herself if she didn't like where her life was leading. Instead, she took charge and made the necessary changes to make her life enjoyable again. We would all do well to follow her advice.
People Remember Acts of Kindness -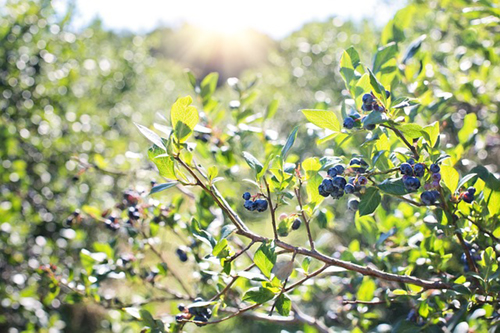 I grew up in southwestern Michigan where a lot of farms grow blueberries. My cousin Chris grew up there too and then moved to central Illinois where no farms grow blueberries. Every year during blueberry season Chris would go back to Michigan to visit her parents and she would bring blueberries back to central Illinois to share with her friends. She has since moved back to Michigan. Recently, she posted a memory from six years ago on Facebook. Here's how it read: "Just got back from Michigan with blueberries.... Had almost 800 pounds that I delivered. Dad can't figure out why I put myself through it each year, however this year the berries are wonderful." One of her friends commented: "We just got back from Michigan and we brought back blueberries. I thought of you and what a labor of love it was for you to bring back blueberries for all of us." Chris' response was, "I enjoyed every minute!!!!" Another friend posted, "I miss you too and those blueberries you brought us!!!!" What this example illustrates is that not only do people remember acts of kindness, they remember the people who performed them as well.
A Personal Example of Customer Service Worth Bragging About -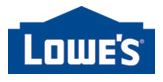 Five months ago, I bought a Whirlpool electric range from the Lowe's that's near my home. After I finished cooking dinner this past Thursday, I noticed that the oven wouldn't shut off. It sounded like it had shut off, but when I opened the oven door half an hour later, it was still producing heat. I tried to turn it off several more times, but it was nothing doing. So, I turned off the breaker on the circuit that led to the range. The next morning, armed with my Lowe's Protection Plan and receipt, I drove to the Lowe's where I had purchased the range to ask what I needed to do to get it fixed. During the drive, I found myself wondering what kind of bureaucratic hoops the employees of this store were going to make me jump through before they agreed to fix my range. I had no clue that I was in for a very pleasant surprise. After I told a Customer Service Representative named Chastity my story, she immediately took the Protection Plan booklet and my receipt from my hand and said, "Please have a seat, I'll take care of this." She made numerous phone calls, was put on hold several times and all the while she was cheerfully helping other customers. Ten minutes later, Chastity motioned me to come up to the counter, handed me a phone receiver and said, "The woman on the phone would like to speak with you." The woman asked me for my street address and zip code and said a repair person would be at my house on Monday somewhere between 12:00 noon and 4:00 PM and that there would be no charge—which was exactly what I wanted to hear! After I hung up the phone, Chastity thanked me for coming in and gave me a big hug. I was so impressed with the way she handled my situation, that I spoke to the store manager, sang Chastity's praises to her and later called Lowe's corporate office and did the same. I've never had a reason to brag about Lowe's before, but I do now. Thank you, Chastity!
An Amazing Example of Paying It Forward -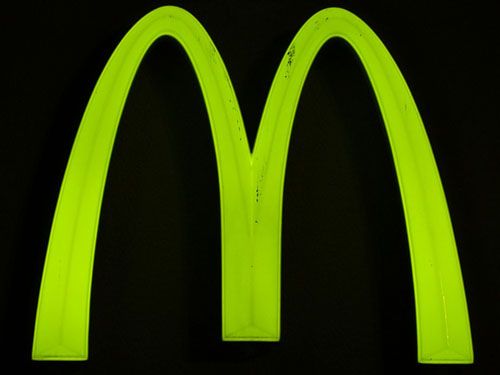 It all began at the McDonald's Drive-Thru in Scottsburg, Indiana around 8:30 PM this past Father's Day. An unknown woman pulled up to pay for her approximately $6.00 food order. When she looked back, she saw a dad with four kids and told the McDonald's employee that she would pay for his $36.00 order as well and told him to tell the dad, "Happy Father's Day." When the dad found out that his meals were paid for, he agreed to pay for the next two cars behind him. From that point until closing time at midnight 167 consecutive drivers paid it forward. This is a wonderful example of how one simple act of kindness can ignite a chain reaction of kind acts. If you would like to read more about this amazing story, click on this link.
Update on My Dog-Walking Neighbor -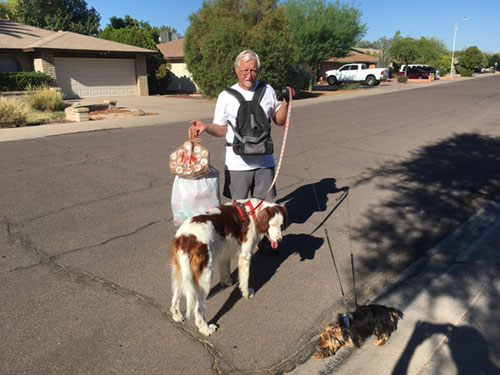 As I mentioned nearly a year ago, Mike is a neighbor of mine who takes his dogs on long walks three times a day. During these walks, he picks up any discarded aluminum cans he finds and some of the people on his route save their cans for him to pick up as he walks by their homes. He sells the cans to an aluminum recycler for $1.00 per pound and donates the money to an animal rescue shelter. This past Saturday, he walked by my house while I was cleaning the garage and stopped to give me an update. During this past calendar, his can collecting netted $1,600 for the animal rescue shelter. To appreciate the magnitude of his efforts, consider that it takes 25 aluminum cans to make a pound. This means he collected 40,000 cans this past year during his walks! That's pretty amazing when you think about it. In addition:
Mike was healthier.
His dogs were happier and healthier.
The neighborhood looks better.
The environment was improved.
Mike got to interact with a lot of neighbors
Numerous animals were cared for and found loving homes.
Mike took the simple act of walking his dogs and turned it into an activity that had a meaningful and multi-dimension impact. The world could use more Mikes.
A Good Start in Life is Great, but it's Nothing Compared to a Strong Finish -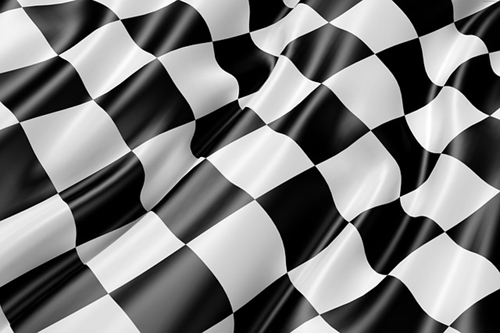 Some people get off to a very good start in life often for reasons beyond their control--sometimes their parents are able to do things for them that other people's parents can't or they're born with special gifts that others aren't. While we can't do anything to alter the circumstances surrounding the earlier stages of our lives, we can do something about the latter stages which means we can all finish strong. When I think about finishing strong, I'm reminded of the great Major League Baseball player, Roberto Clemente, who played for the Pittsburgh Pirates. His beginnings were humble and poor. As a young man, he worked beside his father in Puerto Rico in the sugar cane fields loading and unloading trucks. In 1955, he began his 18-year Major League playing career. During that time, he was selected to 15 All-Star teams, won 12 Gold Glove awards, won the National League batting title four times and won the National League's Most Valuable award in 1966. Yet, with all these accomplishments, Roberto Clemente is most remembered for how he finished out his life. He died in a plane crash delivering relief supplies to earthquake victims in Nicaragua on New Year's Eve, 1972. He wasn't content to rest on his laurels or bask in the limelight of his success. Instead, he was concerned about bringing relief to suffering people whom he had never met.
Even Irritating Things Happen for a Reason -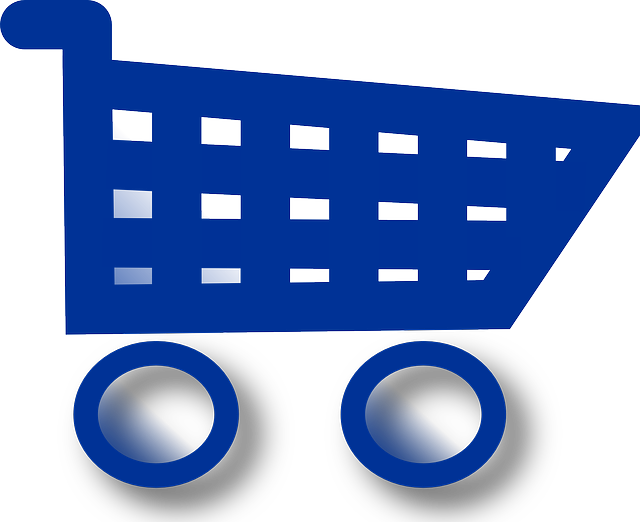 My friend recently made an evening trip to the grocery store that didn't go as she expected it to. After she picked up the items she wanted and got ready to check out, she remembered that she needed ice cream. So, she returned to the back of the store to get it. When she got ready to check out again, she remembered that she needed butter and went back for it. When she approached the checkout line for a third time, she noticed that the person behind her had only one item, so she asked her to go in front of her. Next, the checker couldn't figure out how to ring up her tomato and it took more time which began to irritate her. Just as she was paying for her groceries, a car crashed between two pillars outside the front of the store. When she walked to her car, she realized that her car had been hit first on the passenger side. Had she not had these delays, she would have been unloading groceries into her car on the passenger side and would no doubt have been seriously injured. My friend is very thankful for the way things worked out and offers the following advice: "When things don't go the way we think they should, don't get upset. Remember, things happen for a reason. This could be fate handing you a blessing."
A Wonderful Act of Kindness Performed by a Caring Angel -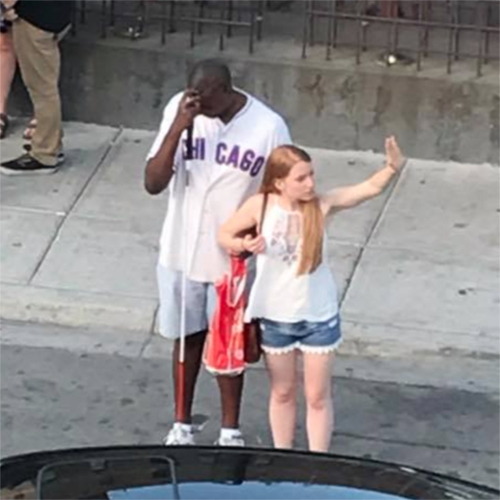 Jennifer Earl recently posted the most touching article on msn.com. From a rooftop across the street from Wrigley Field, Ryan Hamilton watched as a blind man tried to hail a cab after a Saturday afternoon Cubs game. The area was crowded with thousands of people and the man was having no luck stopping a taxi. As she walked out of a Wrigleyville restaurant, Casey Spellman spotted the man and immediately split from her friends and asked him if he wanted help getting a cab. According to Ms. Spellman, "He said, 'Yeah, you sound pretty, so cabs will probably stop for you before me.'" She then stepped out into the street and within minutes a taxi pulled up. Ms. Spellman then helped the blind man into the cab and hugged him goodbye. Ms. Spellman didn't think the incident was any big deal, but Mr. Hamilton, who was watching from above, was so touched that he posted his photos of the encounter on Facebook praising the woman for her kindness. The post has since gone viral with nearly 8,000 shares. As Mr. Hamilton put it, "Awesome to see such kindness in a world that the media portrays so much hate in." If you want more about this beautiful incident or see the photos, click on the following link.
You Never Know when Fate Will Step In -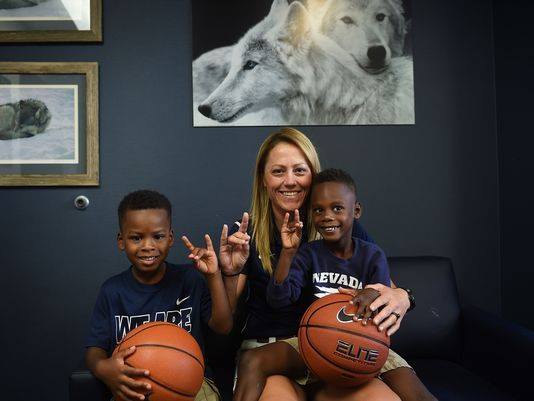 Three years ago, Amanda Levens was the associate head coach of the Arizona State University women's basketball team. According to an article by Chris Murray which appeared in the Reno Gazette-Journal, Coach Levens was driving between her home and the ASU campus when a voice on the radio said, "There are more than 17,000 kids in foster care who could use your help. At the time Coach Levens was in her mid-30s, with no kids, single and working 80-plus hours a week as a basketball coach, but something about the plea from the voice on the radio resonated. She thought, "I can help! I want to help!" She went to the first adoption orientation available, took all the required classes, and was matched (about a year later) with a set of brothers who were three and four. The adoption became official a little more than a year ago, but her boys still weren't calling her Mom. They called her Amanda or Mama Amanda. Two months later they were in Costa Rica with the ASU basketball team and her boys finally started calling her Mom. In coach Levens' own words, "It actually took a lot longer than they said it would, but it just melted my heart." Imagine how different three lives would be if Coach Levens hadn't had her radio on that day. If you would like to read this heart-warming article in its entirety, click on this link.
How a 98-Year-Old Man Created Meaning for His Life and Others -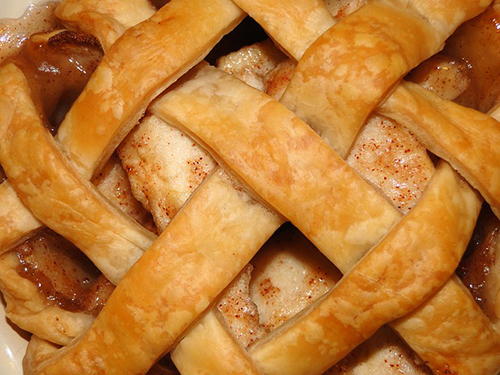 I saw this story on the PBS NEWSHOUR the other night and was overwhelmed by the amount of goodness that was shared by this man. Leo Kellner lives in Hastings, Nebraska and retired from his job at age 92. Shortly after, his wife of 72 years passed away. Four months later, he was sitting in his house wondering what to do with the rest of his life. Then it came to him, he said, "I can bake." According to the program transcript, "He made 144 apple pies that first year, and hasn't stopped since. You might think it provides a great retirement income for Leo, but the thing is, he doesn't charge a cent. He gives every one of his pies and cakes away for free to friends, those who are sick, or to hospice volunteers, to those attending a funeral, to an elderly woman or a man who just can't afford a good meal." He says that baking and giving these cakes and pies away makes him happy because it puts smiles on people's faces. When asked about any secret ingredients, he responded with, "I make it with love. I don't just make it just to be making it. I make it with love. That's my secret ingredient." Mr. Kellner also admits that if he weren't doing this, he probably wouldn't be alive. If you would like to read the entire transcript about Mr. Kellner's fascinating story, just click on this link.
One Famous Man's Secrets for Growing Old and Thriving -
Curt Schleier recently posted a fascinating article about Carl Reiner on jta.org. Mr. Reiner, who is an actor, writer director and creator of "The Dick Van Dyke Show," is 95 years old and still going strong with several books about to come out and he's working on several others. According to the article, "The first thing Carl Reiner does every morning is pick up the paper and read the obituary section to check if he's named there. 'If I'm not, I'll have my breakfast….'" At the suggestion of his nephew, Mr. Reiner set out to find what keeps some old people young. The people he interviewed ranged in age from 92 to 102 and included such notables as Kirk Douglas (100) and Betty White (94). The things these people had in common were the following: they stayed busy, they had a zest for life (one still parachuted while another ran marathons), interacted with others often and they had a funny bone—they found the humor in life and were able to laugh at themselves. This is sound advice from seniors who are thriving. If you would like to read Mr. Schleier's article in its entirety, click on this link.
The Most Important Things in Life Can't be Bought; They Must be Earned -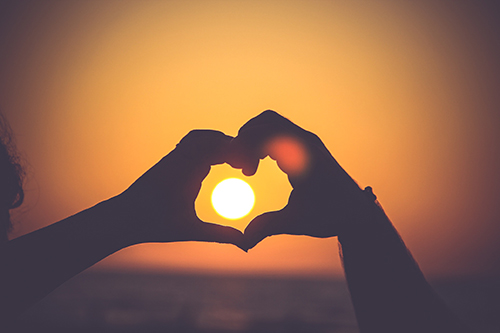 One of my connections on LinkedIn posted the following quote by Clarence Francis who retired as Chairman of the Board for General Foods in 1954. The quote points out that the most important things in life can't be bought; they must be earned. As Mr. Francis put it: "You can buy a man's time; you can buy his physical presence at a given place; you can even buy a measured number of his skilled muscular motions per hour. But you cannot buy enthusiasm; you can't buy initiative; you cannot buy loyalty; you cannot buy the devotion of hearts, mind or souls. You must earn these." When you extend Mr. Francis' quote from business to life in general, the list of things that must be earned also includes love, friendship and respect. The good news is that all these things are very easy to earn. All you have to do is live a kind, loving and caring life and they're yours.
Science Shows there are Huge Benefits for being an Optimist -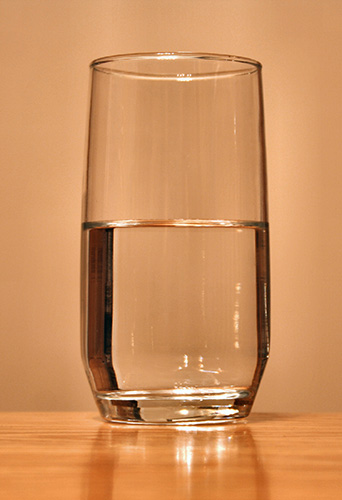 Derrick Carpenter recently posted an article on verywell.com that listed some of the many scientifically proven benefits that optimists, people who see a glass half-full rather than half-empty, enjoy. First, they're much happier than pessimists. They also live longer—eight-ten years longer and this additional decade seems to be lived in good health. In addition, they have better and longer-lasting romantic relationships, are healthier, more successful and bounce back from adversity faster and stronger than pessimists. Optimism is all about our attitude and, guess what? We get to choose our attitude. As psychiatrist and Holocaust survivor Viktor Frankl put, "Everything can be taken from a man but one thing: the last of the human freedoms—to choose one's attitude in any given set of circumstances, to choose one's own way." If we exercise that freedom wisely and choose optimism, our lives will be much longer and far better. If you would like to read Mr. Carpenter's excellent in its entirety, click on the following link.
There are Things You Can do to Make Yourself Happier -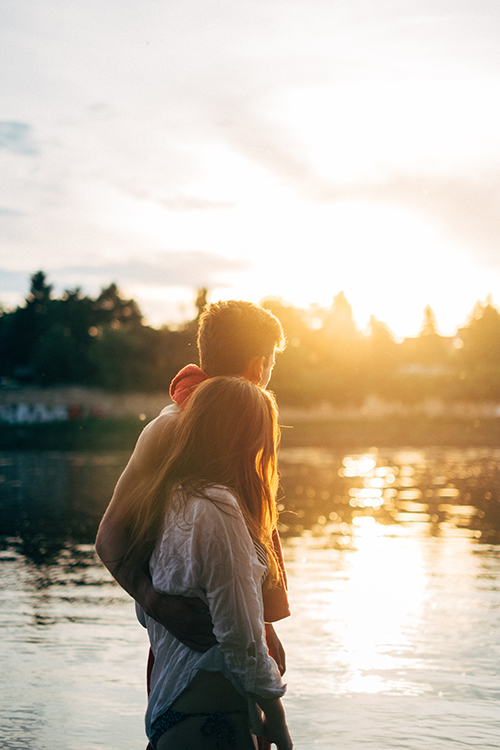 A recent article by Jane E. Brody, which was posted on newyorktimes.com, pointed out that by regularly engaging in activities that promote positive emotions, we can become happier and healthier. Some of these activities include:
Do good things for other people. In addition to making others happier, this enhances your own positive feelings. It can be something as simple as helping someone carry heavy packages or providing directions for a stranger.
Appreciate the world around you. It could be a bird, a tree, a beautiful sunrise or sunset or even an article of clothing someone is wearing.
Develop and bolster relationships. Building strong social connections with friends or family members enhances feelings of self-worth and is associated with better health and a longer life.
Practice resilience. Rather than let loss, stress, failure or trauma overwhelm you, use them as learning experiences and steppingstones to a better future.
The good news is that each of these activities is very doable. If you would like to read Ms. Brody's excellent article in its entirety, please click on this link.
Performing Kind Acts Makes You Feel Wonderful -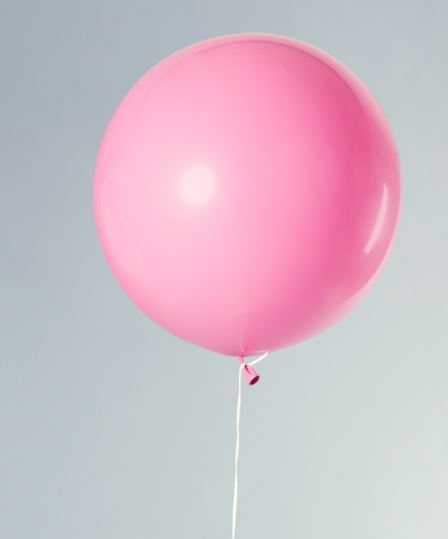 A story by Justin Pazera about a very kind act was recently posted on abc15.com. The story began, "…when 12-year old Vanessa, who lives in west Phoenix, wrote her address and a wish for books and on a balloon and let it go. Several days later it landed 20-miles away in Mesa." Two sisters, Kathy Schumacher and Barb Mattingly, found the balloon and decided to make the wish come true by sending Vanessa the books she asked for. Then Vanessa decided she wanted to meet the two ladies who sent her those books. Last week, the three met in a small conference room in the Phoenix Library. "Barb and Kathy brought Vanessa's balloon to give back to Vanessa to one day show her own children that wishes really do come true." When the three met, Vanessa said, "I have a lump in my throat right now." She went on to say, "I thought that nobody would actually buy me the books but now I see there is kindness in this world. The two sisters said they're just happy the balloon landed in the right spot. "'Just do something nice,' says Barb. 'It makes you feel good. And if you can make a child feel good, just do it.'" If you would like to read this entire wonderful story or view the video clip of their meeting, here's the link.
Whose Business is it how You Order Your Steak? -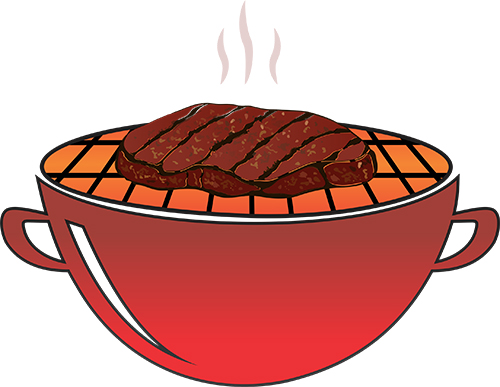 The Wall Street Journal recently ran an article written by Hilary Potkewitz titled, "Steak Without Shame." The article recounted the experience of a woman in an Omaha steakhouse who informed her server that she wanted her steak well-done. Here's the dialogue that followed: "The server, incredulous, asked if she was sure. (She was). 'So that means it'll be cooked all the way through.' (Yes). 'No pink in the middle?' (Correct). 'The chef will probably need to butterfly it.' (That's fine). 'Your entrees will take longer to come out.' (That's OK). 'You know you could just eat a hockey puck covered in blue cheese instead of wasting a steak.'" And, woe is me, if you have the audacity to order catchup or A1 Sauce to complement your well-done steak. You'll probably draw some stares and snickers from your fellow diners and even catch some grief from the people sitting at your table. What I want to know is where these "steak Nazis" get their authority to judge others on how they order their steak? I can see judging people regarding how they treat children, senior citizens and pets, but how they prefer their steak should be nobody's business but their own. What do you think?
Our Attitude has an Enormous Impact on Our Health -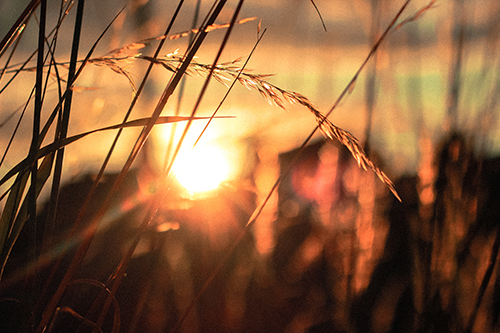 We've all heard the phrase: "Attitude is Everything." An article written by Dr. Mehmet Oz and Dr. Mike Roizen, recently published in The Arizona Republic, points out that this is especially true when it comes to our health. According to the authors, feeling happy and optimistic reduces our risk of just about everything from heart attack to post-surgery setbacks. In addition, a positive attitude also improves our quality of life, even if we're diagnosed with a serious disease, and promotes resilience which helps us rebound if we become sick. The authors suggest some things we can do to improve our attitude.
Cut the Clutter—clear up the messes in our lives like that stack of bills and correspondence on our kitchen table and make our bed every day.
Cultivate Gratitude—take the time to thank those around us for what they do and spend some time counting our blessings.
Consciously Look on the Sunny Side—focus on the things that are going well in our lives rather than on the things that aren't.
If you would like to read this excellent article in its entirety, here's the link.
'Team:' Work Jargon or is it Real? -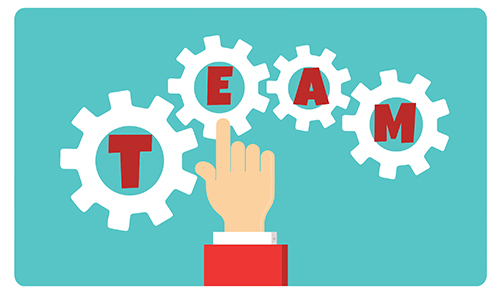 For the last 20 years, it has been common in the workplace to start an email with "Team." This became widely used as organizations decided that the team approach lead to more cooperation and higher productivity. But, is your team really a team? Is teamwork a strong workplace value with each member feeling they are a valued team member? A recent Gallup poll indicated that 68 percent of employees are not engaged with their work meaning they're either apathetic toward their job or doing the least amount to get by. How is it in your workplace? Even if your leadership isn't on board with enhancing your morale, you spend 40 or more hours a week with your coworkers. Each of us can impact our team daily by being kind and appreciative to our coworkers. What can you do today to help your team be a real team?
Angels Often Come in the Form of Total Strangers -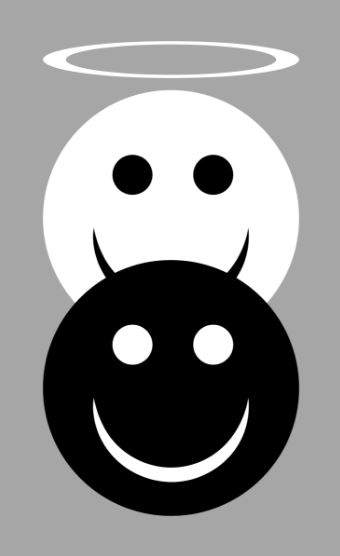 A friend from Michigan shared this story with me and I want to pass it on to you. "There are extra nice strangers in this world. I hit a deer this morning and the front-end damage to my car included a destroyed radiator. While waiting for the deputy to arrive to take the report, a nice lady named Dana stopped by to ask if she could help. I told her that I was just waiting for the sheriff and because the car was non-functioning, I was getting cold. She stated that she had to drop her kids off at school, but would come back and let me warm up in her truck while I waited. The deputy was there by the time she returned...with a large cup of coffee for me to warm up with. She had been on her way to work and had called in to say that she would be late. Wow! I thanked her for her kindness and sent her on to work. In addition, Dana made a call to her mother-in-law, who lived basically across the road, and she invited me in while I waited for my ride home to pick me up. Two very nice ladies. They were my angels this morning."
Intentional Acts of Kindness Turn into Awesome Experiences -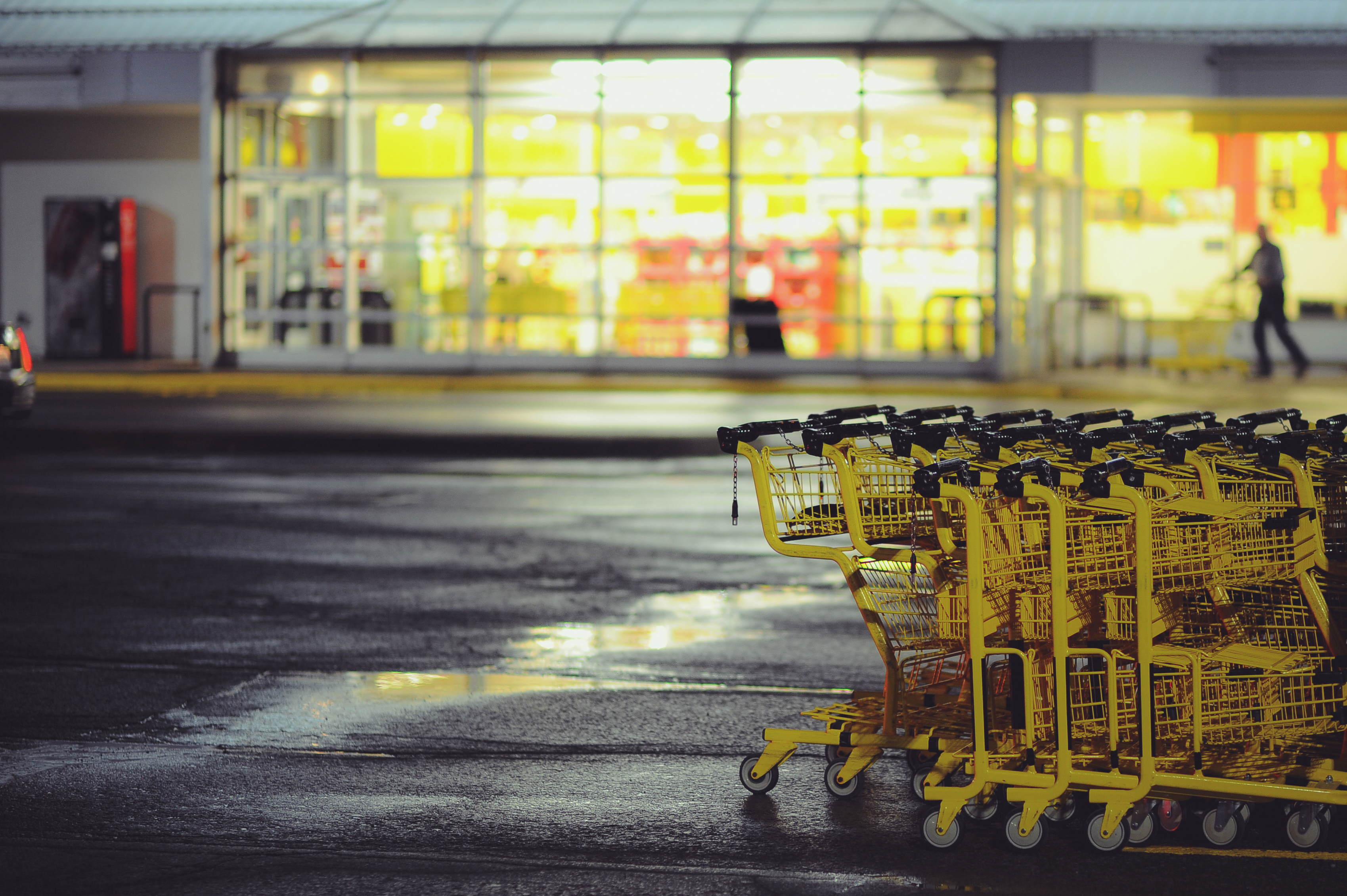 My friend, who is also a subscriber, shared a personal experience recently. It's so wonderful that I'd like to share it with you: "I stepped a little out of my comfort zone today and found the benefits to be significant. I said 'Hi, how are you' to a total stranger while at the super market. He walked by quickly and said 'Not good.' I then got behind him in the checkout line and asked specifically what was going on. He elaborated and said his sister had just died and he was very upset. I talked with him for a short while and by the time all was said and done I told him, as he was walking out the door, that I would pray for him. He said his name is Edward and then he said, 'And Diane, too.' While this required a little extra courage and consumed a little extra time, I'm so glad I did it. It was an awesome experience!"
Opportunities Abound to Make Other People's Days -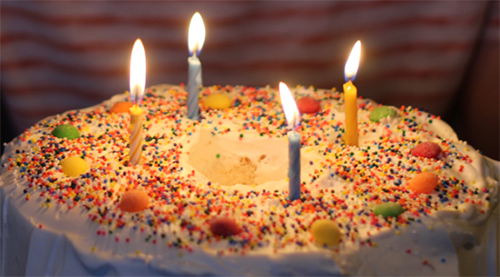 Not long ago, I and several members of my family were having dinner at a barbeque restaurant. After we placed our order, I noticed a mother and her young daughter having dinner together in a booth not far from us. At first, I didn't think much of it, but then a birthday cake with lighted sparklers arrived at their table—it was the little girl's birthday. Seeing that they were alone, I walked over to their booth and asked the little girl if she would like us to sing "Happy Birthday" to her. They looked at each other and both nodded their heads. When we started singing, several other tables joined in and when we had finished, the little girl was smiling and all aglow and the mother had tears in her eyes. It was obvious that our small gesture had made their day and the rest of us felt great for having done so. Opportunities like this come at us on a continual basis and it's our job as caring human beings to recognize and do something about them.
Angels - They're All Around Us -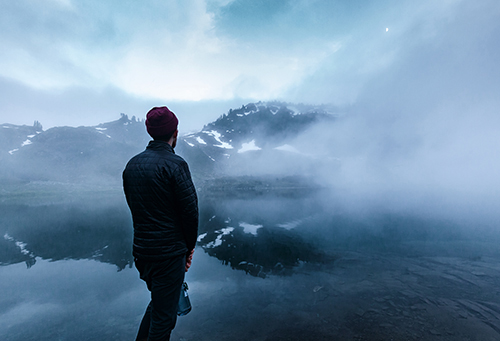 Angels are those awesome people who routinely perform acts of kindness as they go about the business of living out their daily lives. They are wonderful to be around and if you start looking for them, you'll find they're everywhere. On a recent Monday evening, I was very tired and my wife was working. So, I decided to have dinner at our local Broiler and Tap. After I gave the server my order, I looked around to see who was eating in the lounge area. I noticed there were three late middle-aged people each eating alone. My guess is that they were all widowed. As I continued to observe the goings on, a woman server went to each of these three tables, said something to the person sitting there and then stood by and listened as each of them told her what was on their mind. Before I left, I motioned her over and said, "I have been watching you as you've spent time visiting with those people who are eating alone. You are a very kind person and that was such a wonderful thing that you did." She thanked me for the compliment and said, "I'm a 'social butterfly,' it's what I do." I said, "No, you are an angel and that's what angels do."
Good Relationships Keep Us Happier and Healthier -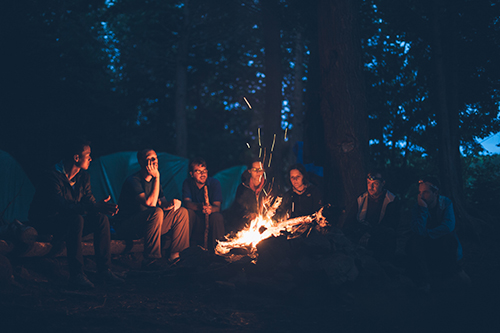 An article written by Melanie Curtin which appeared in Inc.com, reported on a 75-year-long study conducted by Harvard University that tracked the physical and emotional well-being of 724 men. According to Robert Waldinger, the current director of the study, "The clearest message that we get from this 75-year study is this: Good relationships keep us happier and healthier. Period." The article goes on to say that we could have everything we've ever wanted, but if we don't have loving relationships, we won't be happy. Mr. Waldinger further points out that it's not the number for friends we have that matters, it's the quality of our close relationships that makes the difference. In his own words, "The good life is built with good relationships."
Another Reason Why I Love Trader Joe's -

Trader Joe's has earned the distinction of being "America's Favorite Grocery Store" three out of the last four years and for good reason. This past November, my wife asked me to go to Trader Joe's with a grocery list containing nine new holiday novelty items that were featured in its monthly publication—The Fearless Flyer. Since these items were all new, I had no idea where to find them in the store and began to experience a bit of anxiety. As I stood in front of the store with a "deer in the headlights" look on my face, a crew member asked me if everything was alright. After I explained my situation to her, she grabbed hold of my shopping cart and my list and said, "No problem, follow me." In less than five minutes all nine of these new items were in my cart and my anxiety was gone. This crew member then gave me a hug and told me to have a great day. Where else are you going to find caring personal service like this?
A Fun-Filled Family Reunion after 50 more than Years -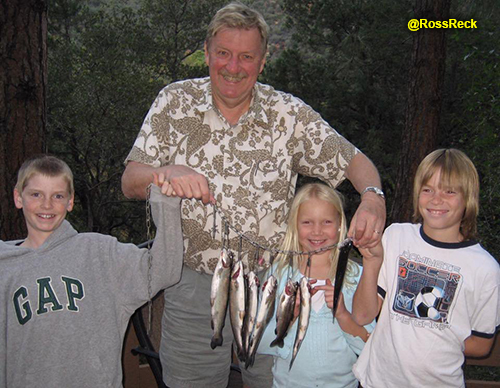 Several weeks ago, five of my wife's cousins from Iowa who she hadn't seen in more than 50 years, came to Phoenix for a visit. None of us had any expectations and each of us wondered how the week would go. It turned out to be the most fun week we've ever experienced. What made this time even more special is that my wife's mother, these cousins' only living aunt, was on hand for the festivities. We cooked three big family-style evening meals at our house and one night, the cousins cooked Iowa pork tenderloins for everyone at the place where they were staying. Each night, we spent hours around the dining room table talking, sharing stories from childhood, laughing and enjoying each other's company. The atmosphere surrounding each of these dinners consisted of one thing—love. At the end of the final evening, everyone was saying the same thing: "We've got to do this again next year!" Plans have already been made and it will happen again next year and none of us can wait.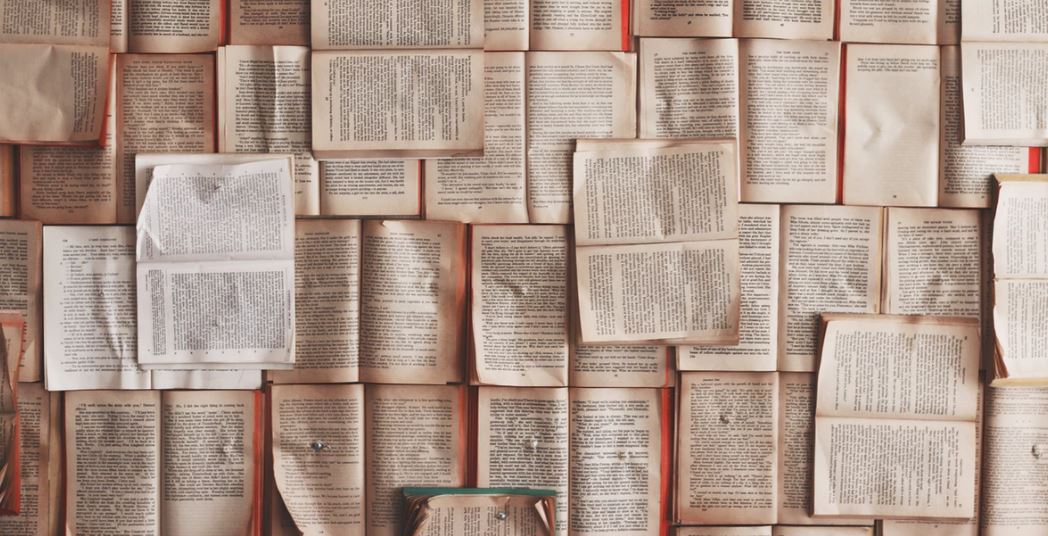 A friend of mine posted this set of life rules on Facebook. They are so succinct and dead-on that I felt compelled to share them with you.
Make peace with your past so it won't screw up your present.
What others think of you is none of your business.
Time heals almost anything, give it time.
Don't compare your life to others. Comparison is the thief of joy.
Stop thinking too much, it's alright not to know all the answers.
No one is in charge of your happiness, except you.
Smile. You don't own all the problems in the world.
If you can think of anything that is missing from this list, please let me know.
A Sure Way to Make This Year Your Best -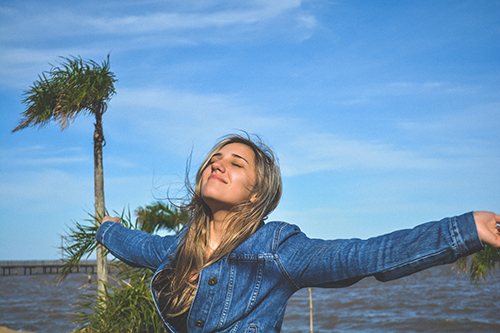 Author, Harvey Mackay, posted a column recently in The Arizona Republic where he said if you don't want this year to look like last year, the time to start making changes is now. As Mr. Mackay put it, "Start by taking charge of your life. It's not easy, but it is necessary if you want to make this year your best year. You don't have to do what you've always done or what everyone else expects from you. Think about what you want to achieve and why. Then determine how you can make that happen." He goes on to say, "January 1 may have come and gone, but don't wait another year to get going on your dream. A happy new year can start today."
What Neuroscience has to Say About Happiness -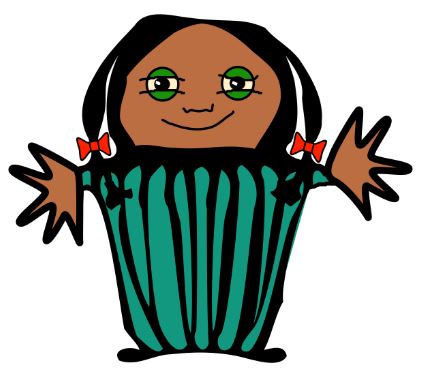 Through the help of a Facebook Friend, I came across an article written by Eric Barker which was posted on time.com. It's about four personal rituals that neuroscience has concluded make us happy. One of these rituals is touching people—shaking hands, pats on the back, phone calls and, most importantly, hugs. According to Mr. Barker, "Touching is incredibly powerful. We just don't give it enough credit." He went on to point out that, "Research shows getting five hugs a day for four weeks increases happiness big time." I read this article right before I attended a church service and decided to test this touching business out. Before and after the service, I shook a lot of hands and participated in a fair number of hugs. I honestly can't tell you what the sermon was about, but when I left, I felt great. So, I'm inclined to believe that Mr. Barker and these neuroscientists are on to something. If you would like to read Mr. Barker's entire article, here's the link.
Four Simple Health Resolutions for 2017 that Everyone Can Keep -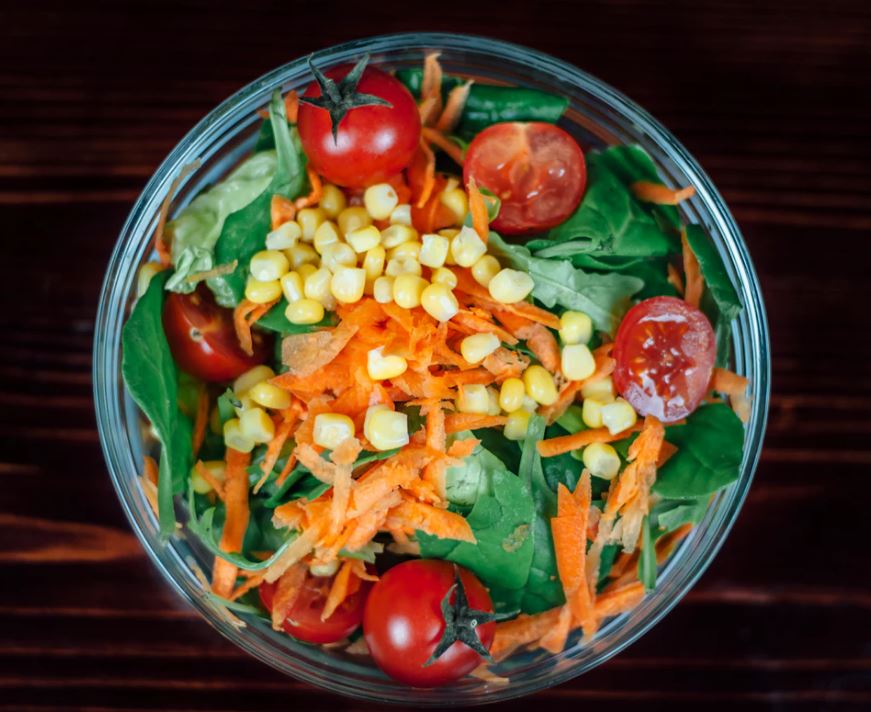 Angie Ferguson, an exercise physiologist from Fort Myers, FL wrote an article titled, 4 Simple Goals to Commit to in 2017, which appeared in a recent issue of the Arizona Republic. These resolutions are so simple that even I can keep them, yet they produce lots of lasting long-term health benefits. They are:
Drink more water. Ms. Ferguson recommends eight ounces per hour.
Eat more fiber. This helps our digestion, lowers our bad cholesterol and slows the rate that sugar is absorbed into our bloodstream.
Increase our consumption of green leafy vegetables. Doing so is not only of great nutritional value, it also promotes tissue repair.
Reduce saturated fats. Ms. Ferguson recommends choosing lean cuts of meat and then grilling, baking or broiling them to reduce fat content. She also recommends eating more fish and poultry, and less red meat.
If you would like to read Ms. Ferguson's entire column, here's the link.
An 87-Year-Old Man's Goal for 2017 -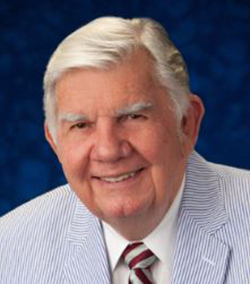 International author and speaker, actor, playwright and former railroad executive, Art Fettig will turn 88 this coming July. Someone recently asked him what his goals were for 2017. He responded by quoting a phrase an old Bee Gees song: "stayin' alive." By saying "stayin' alive," Art didn't mean merely to continue to exist. Rather, his goal is to continue to try to discover new ways to help make this world a better place. As he put it, "I want to discover different avenues for reaching people and touching their lives in a positive way. As long as I can still walk into a room and share a smile or a laugh or bring just one ray of sunshine into somebody's life then I plan to do it. And if I can no longer walk into a room, then I pray that I will find a way to ride into a room somehow and share the joy of living." If all of us adopted Art's goal for the coming year, the world would indeed become a better place.
Acts of Kindness Always Leave You Feeling Happy -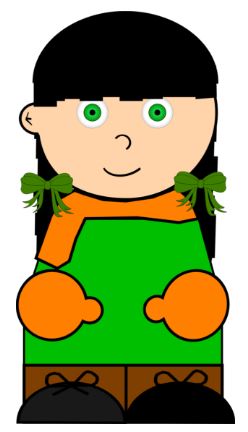 A subscriber sent me an email regarding an act of kindness she had performed. It contains an important lesson and I'd like to share it with you. "About 2 weeks ago, I was at the dentist for my semiannual cleaning. I've seen the same hygienist and assistant for years. It was really cold here at the time and I had on a nice cashmere scarf. While hanging up my coat and scarf the assistant remarked on its softness, loved the colors, and playfully wrapped it around her neck. She asked if she could wear it for a little bit as she'd been cold all day. 'Sure,' I said. 'In fact, why don't you wear it forever. Keep it as my gift.' She thought I was joking until I finally convinced her I was serious. The joy and gratitude on her face was my great joy seeing her so happy. It was a little gesture and made her happy. I felt happy all day knowing she was happy. Amazing how that works." We all need to perform more acts of kindness. The payoff for doing so is fantastic and it makes the world a better place.
In the End, Love is the Only Thing that Really Matters -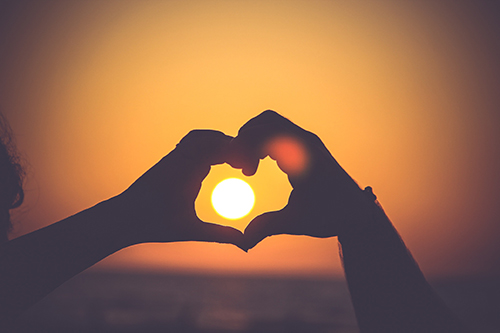 A friend of mine made a very touching post on Facebook regarding her elderly mother and it contains a universal truth that all too many of us tend to forget. I'd like to share her post with you: "When you reach the end of your life and your youth and looks and talents and accomplishments are behind you. When you are motionless in a bed, unable to grasp even the smallest of objects and the last remnants of dignity are stripped away, what is left is one thing. The most important thing. And, that is the pure love that exists between you and others. Yesterday, I was blessed to hear my dear mother tell me that she loved me, even though she can barely get words out. I love you too, mom. I love you, too...." This is a lesson that all of us need to be reminded of again and again.
Lady Gaga Tells Fans that Kindness is More Important than Fame -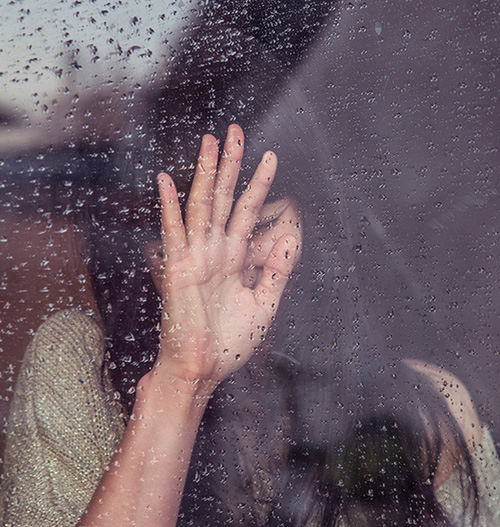 According to an article which appeared in theguardian.com, Lady Gaga was in London recently promoting her new album. As she spoke to her fans, she made it clear that kindness is far more important than anything having to do with fame. As she put it, "Money has been put on a pedestal, beauty has been put on a pedestal, celebrity has been put on a pedestal. I have travelled the world and seen the happiest people in the poorest parts of the world. Their values are intact. In the richest homes, I meet the saddest and most depressed people. With this album, I wanted to remind the whole world and my fans that the most important things are love and kindness. Kindness is what will create harmony, not celebrity and not fame." Lady Gaga seems to be a very well-grounded celebrity with a message for all of us.
Acts of Kindness Make All the Difference in how People View their Day -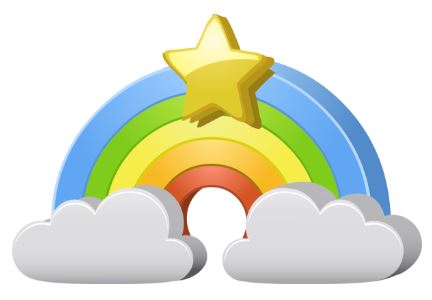 My cousin posted the following on Facebook: "Wow!!! I decided to stop at the McDonald's Drive Thru tonight before going bowling. As I reached for my purse to pay, the cashier said, 'The car in front of you paid your bill.' Thank you to whoever you were!!! I had a really tough day today and that small gesture turned my frown to a smile, THANK YOU again!!!!!" Acts of kindness almost always make peoples' days. They also leave the kind person feeling very good. Kind acts don't have to cost money. A smile, a kind word, a compliment and a hug are all examples of kind acts that don't cost anything and yet, all have the potential making someone's day. We all need kindness and its ripple effect of well-being now more than ever.
Nice People Really do have More Fun -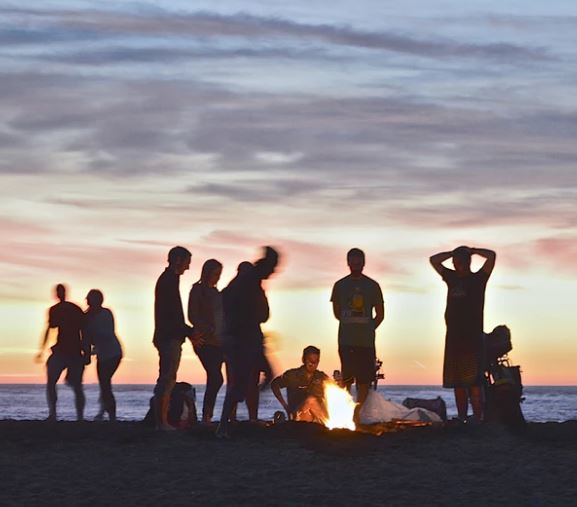 That's the title of a recent Wall Street Journal opinion piece written by Arthur C. Brooks. He says that while it may appear that the world today belongs to jerks, "…the best available research still clearly shows that in everyday life the nice people, not the creeps, do the best at work, in love and in happiness." For disbelieving readers, he offers them this challenge: "Deliberately set out to be nice for a week and see how it makes you feel. I'm confident you'll like the result." Mr. Brooks said his father was always having cheerful interactions with total strangers like supermarket clerks, bellmen, bus drivers and so forth. When his father died, hundreds of people showed up at his funeral and everyone he spoke to said pretty much the same thing: "He was a truly nice man." Mr. Brooks concluded that this was a pretty good legacy, so he set out to imitate his father by having his own cheerful interactions with total strangers. In his words, "It has made me a happier person."
One Amazing Man's Unique Way of Making a Huge Difference -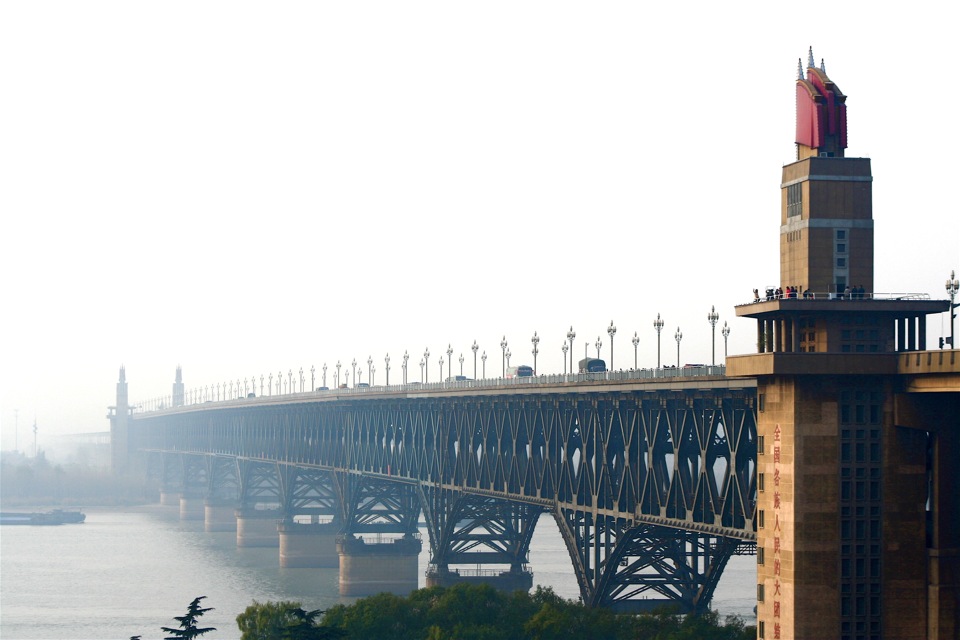 Chen Si, of Nanjing, China in many ways is an ordinary man. It's what he does with his weekends that has earn him the labels of angel, Samaritan and hero. For the last 13 years Mr. Chen Si has patrolled the Yangtze river bridge in Nanjing every weekend either on foot or on his motor bike preventing people from jumping off in to commit suicide. This bridge is purported to be the world's #1 suicide site. So far, Mr. Chen Si has saved 321 people; grabbing some as they're hanging over the railing ready to let go. According to an article which appeared in NPR.com, Mr. Chen Si has learned the telltale signs of desperation. "'From the crowd of people, I'll single out those who look depressed, those whose psychological pressure is great,' Chen explains. 'Their way of walking is very passive with no spirit, or no direction. I'll go and talk to them.' As Chen patrols the bridge on his motorbike, a lone figure suddenly catches his eye. It's a skinny, hunched twenty-something man in dirty clothes carrying a plastic bag. 'I can see your mood's not right,' Chen says to the young man. 'What's the matter?' The man tells Chen that he has nowhere to go. He traveles more than a thousand miles to find work but he lost his identity card and can't find a job. 'Give me some time,' Chen says. 'I'll think of something.'" By doing this, Mr. Chen Si temporarily transferred some of the victim's burden to his own shoulders and, in the process, saved a live. If you would like to learn more about Mr. Chen Si, or see a video of him in action, here's a link.
Incentive Systems are the Wrong Way to Manage Salespeople -
Many sales managers and business executives are mistakenly hung up on the notion that the only way to get salespeople to perform at a high level and that is to put them on an incentive or commission system. Recently, Wells Fargo was involved in a scandal where its sales employees opened 2.1 million bank accounts without their customers knowing about it just to make their incentive numbers. According to an article by Rachel Feintzeig, which appeared in The Wall Street Journal, Wells Fargo is changing its sales incentive system, but it's still going to continue to use one. As new CEO Timothy J. Sloan put it, "We want to arm our team members with the right incentives." Mr. Sloan added that he is very concerned about the "risk of overcorrecting" from the previous system that cost the bank $185 million in fines. It seems that Mr. Sloan is still convinced that an incentive system is the way to go. This could result in his sharing the same fate as his predecessor.
Getting through Bad Days and Tough Times -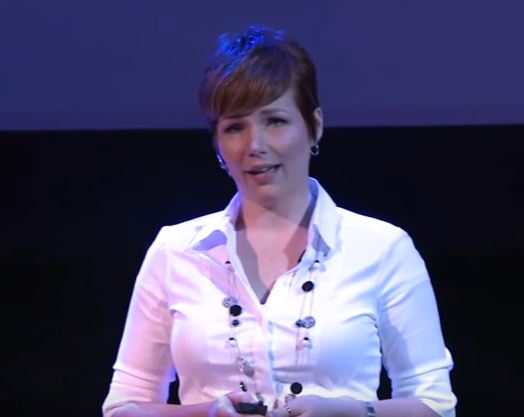 My wife recently sent me a link to a TED Talk presented by a courageous woman named Sarah Trimmer. During a five-year period, Ms. Trimmer lost both parents, got divorced, had both breasts removed because of breast cancer, had the cancer return two years later which necessitated chemotherapy and radiation treatments and then had her ovaries removed in an effort to prevent the cancer from returning again. To help herself get through these very tough times, she created a system called #startandendhappy. The idea was to start and end her day focusing on elevating her level of happiness. As she said in the talk, "When a person elevates their happiness, they build their mental strength and mental strength is what it takes to get you through the rough times." To elevate her level of happiness, she starts and ends her days reciting and completing the following five phrases:
Today I am grateful for…
Today I helped someone by…
Something that made me happy today was…
Today I learned…
Tomorrow I will…
What a great way to start and end our days. If you would like to view Ms. Trimmer's entire talk (it's only 12 minutes), here's the link.
Keeping the Peace at this Year's Post-Election Holiday Gatherings -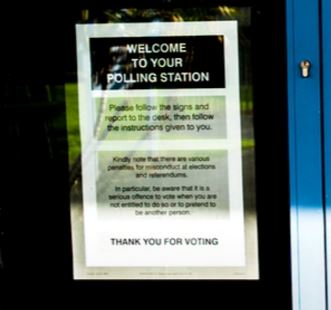 The recent presidential election was extremely polarizing and many people formed strong opinions for their candidate and against the other candidate. This brings up the issue of how do you deal with people who backed the other candidate at this year's holiday gatherings. A recent article by Claire Ansberry, which appeared in The Wall Street Journal, presents some excellent advice on how keep the peace:
Don't gloat if your candidate won and don't predict the end of the country if yours lost.
Don't continue an argument that will get you nowhere.
If you need to vent, do it with people who share your view.
Clinton supporters should tell Trump supporters that while they weren't for him, they hope will be a good president. Then get a glass of wine and talk to other people.
Put the presidential campaign in a box, leave it on the shelf and move on.
Wells Fargo has it All Wrong -
The company believes that employees must be incentivized to get them to perform at acceptable levels. The problem with incentives is they motivate employees to do only those things necessary to achieve company mandated performance goals and keep their jobs. In the case of Wells Fargo, it involved selling customers things they didn't want or need rather than looking out for their best interest. I know about repeatedly being cross-sold as I have two small accounts at Wells Fargo and let me tell you, it gets old. Read Complete Article
Ross Reck's Take…
rossreckprofileEngaged employees don't need incentives to perform at high levels. They do so because they believe in their company, its products and its commitment to looking out for the best interest of its customers. If the employees of Wells Fargo were truly engaged with their work, there would be no need to incentivize them and this scandal would have never occurred. Furthermore, the company would have made at least as much, if not more money and its customers would have been a lot happier. Clearly, Wells Fargo has much to learn when it comes to employee engagement. Let's hope the company gets its act together before it becomes a mere shadow of its former self.
The Simple Secret to Happiness -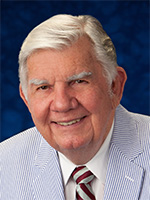 International author and speaker, actor, playwrite and former railroad executive Art Fettig recently reflected in his newsletter on his 87 year-long happy, fulfilling and rewarding life. At the end, he provided some sound advice to people starting out in life. After reflecting on what Art had to say, I strongly feel that this advice applies to everyone, not just beginners and I'd like to share it with you. "Don't let greed become your master. It takes away all the fun. Give to get. But do not give to get something in return, that isn't giving, that's trading. Learn to give for the pure joy of giving. That is the secret to happiness and the pursuit of happiness makes for a pretty rewarding life." I don't think I've ever seen the secret to happiness explained so concisely. Thank you, Art.
A Common-Sense Approach to Dealing with Stress -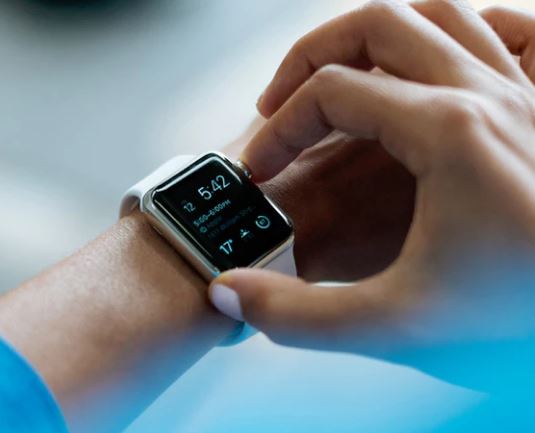 My wife told me about a piece of wisdom she got from her aunt more than 50 years ago that she still uses. When she was a girl, she was stressing about something and her aunt said to her, "With all the things in the world to worry about, is that really worry-worthy?" To this day, when she gets stressed and worry builds about many things, she takes a breath and asks herself, "Is that really worry-worthy?" Her aunt's common-sense approach to stress still resonates with her and those four words help her sort out life's priorities in short order. So, the next time you find yourself becoming overwhelmed with deadlines and commitments and start to stress, remember to ask yourself, "Is this worry-worthy?"
A Wonderful Example of How Things Should Be -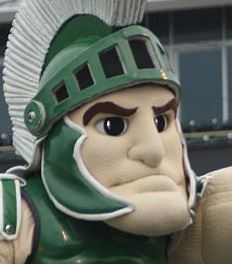 My friend Cheryl posted a wonderful anecdote on Facebook and I'd like to share it with you. "I attended the first Michigan State University (MSU) home hockey game last night and the arena was full of MSU students. I had so much fun with the two male students seated next to me. One was from Turkey and the other from Greece. Neither of them had never seen a hockey game before, even on television. I spent much of the evening explaining the game to them. (It helped a great deal that the basics are similar to soccer; which they understood.) One of the young men said that he was trying to understand baseball as well as American football, too. When Sparty, the MSU mascot came by, they were all about taking advantage of the photo op. At the end of the evening we all shook hands, and they thanked me for my explanations. I thoroughly enjoyed meeting these two young men and observing their enthusiasm for taking in the experience. Isn't this the way it should be?" Yes, Cheryl, this is the way it should be—always. Thank you for sharing this wonderful story.
A 75-Year-Old Coach Still Setting Aside Retirement to Make a Difference -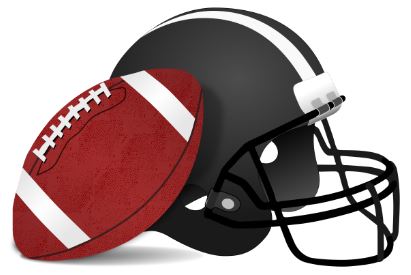 A year ago I wrote about Elliot Uzelac who had coached college football for 40 years with stops at Michigan, Ohio State, Colorado and Maryland. At age 74, he set aside retirement to become head football coach at Benton Harbor High School in Michigan—a crippled program that that had endured 25 straight losing seasons and had lost its last 19 games in a row. Under Coach Uzelac's leadership, the team posted a 6-3 regular season record and won its first state playoff game ever. In 2016 at age 75, Coach Uzelac is still there making a difference and his team went undefeated with a regular season record or 9-0 and is once again headed for the state playoffs. This is Benton Harbor High's first undefeated season since 1962. As one of the players said after the game per the Herald Palladium, "This is wonderful. I never thought we'd be 9-0. I never thought we'd be undefeated in my life…." Coach Uzelac set aside his retirement and became, in the eyes of his players, members of the community and the students of Benton Harbor High, a miracle worker. A pretty good tradeoff when you think about it.
Nurses are the Closest Things We have to Angels here on Earth -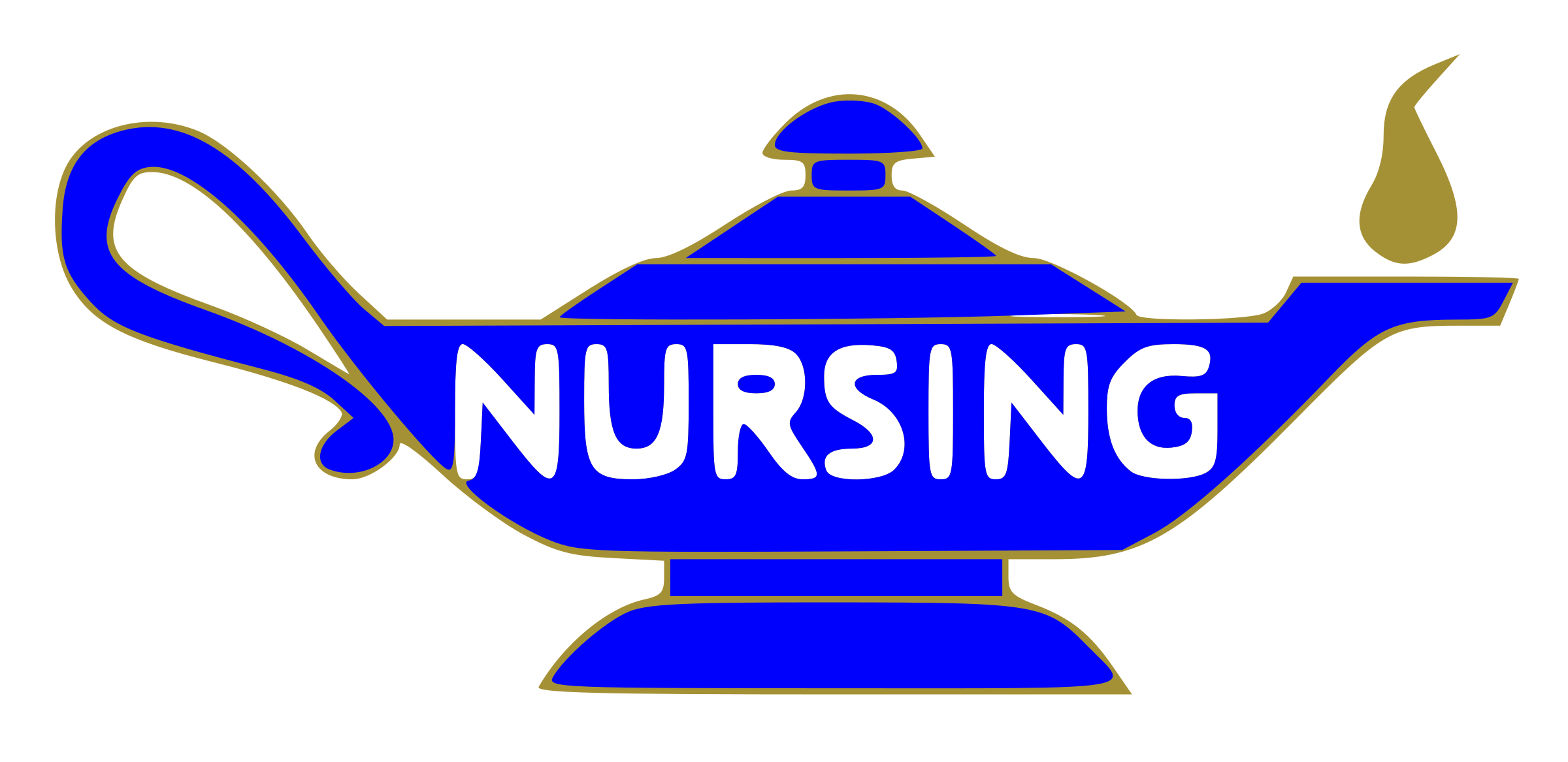 I know many of you may feel that mothers are the closest things we have to angels here on earth and you're right; but mothers have a vested interest in their children. Nurses, on the other hand, have a job to do with no vested interest in their patients—they do what they do because they care. I just spent six days in a hospital because of an infected toe. My room was small with no windows and I was hooked up to an IV pump the whole time. The care I got from these nurses was fantastic. They were all kind, caring, loving and encouraging. Some were quick witted and they all had a great sense of humor. Furthermore, I wasn't the only one getting this wonderful level of care. I could hear the same level of care being administered up and down the floor. Some of these patients were very sick and some were crabby, but that didn't stop these nurses from cheerfully doing their thing. So, if you want to see some real live angels in action here on earth, all you have to do is visit a hospital and look around. These angels spend their entire day making the world a better place and I, for one, am thankful they're here.
An Important Life Lesson from Losing a Son -

My son Phil passed away two years ago on September 30. Yesterday would have been his 40th birthday. He was a wonderful guy with a quick wit, big heart and a great sense of humor. He has been sorely missed by everyone who knew him. I feel very fortunate that the last words spoken between him, his mother and I before we left on vacation were, "I love you." This doesn't make the pain of his loss any easier, but it does make it less hard. Think of how badly his mother and I would have felt if there had been cross words spoken between us or, worse yet, if we weren't on speaking terms. The pain of his loss would have been so much greater. I would like this to be Phil's continuing legacy: If you any have strained relationships with people you love, fix them while you still have the chance. As Phil's passing illustrates, life can turn on a dime and you may not have that opportunity if you wait.
A Role Model for Extending a Helping Hand -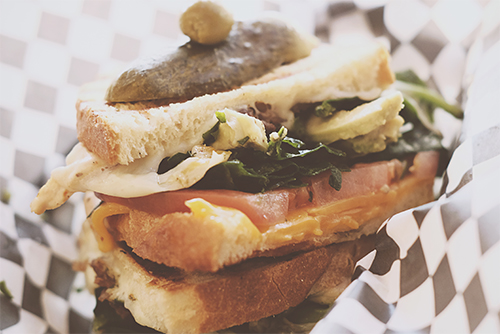 A friend of mine told me about this story which was posted on Facebook last March. Since then it has been shared more than 30,000 times and received more than 1,500 comments. Cesia Abigail is the 25-year-old owner of Abi's Café, an El Salvadoran restaurant in Minneapolis. One day, a street person named Marcus walked into her restaurant begging for money. Instead of giving it to him, Ms. Abigail asked why he didn't have a job. He said he had a lot of felonies and no one wanted to hire him so he had to beg and steal to get money. Despite the fact that her restaurant was not doing well at the time she said, "If you want a job, I have one for you." He said, "I'll do anything for food." She offered him a job washing dishes for two hours a day. As Marcus was putting on an apron, she gave him a sandwich. The first thing he did was wrap half of it in foil, walked outside and gave it to a homeless woman on the street. His comment was, "I know she's hungry." After Ms. Abigail posted a photo of Marcus washing dishes on Facebook, she received lots of inquiries from other people wanting to help. In addition, the publicity that has accompanied Marcus' story has caused her business to flourish. What's so ironic about this story is the day Marcus walked into her restaurant, things were not going well and she was considering giving up on her dream. Still, she offered to help Marcus in the small way that she could and quickly found herself on the receiving end of a huge helping hand that she desperately needed. What the world needs are more people like Cesia Abigail who have the faith to extend a helping hand without knowing what the outcome will be.
If you would like to read more about this amazing story either go to Abi's Café on Facebook or the following article by Laura Bult which appeared in the New York Daily News.
One Action—Meaningful Impact! -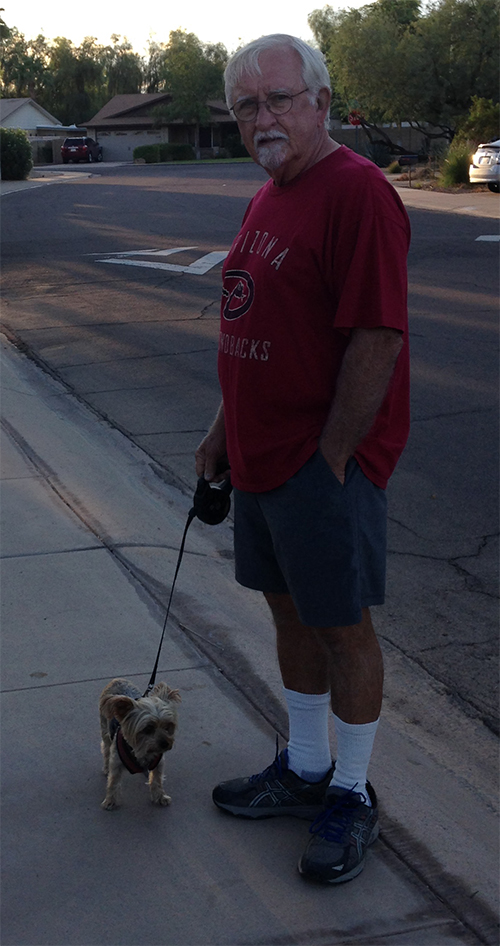 Mike, a neighbor of mine, who lives on the street just north of me has been retired for some time. He takes his dog for long walks at least three times a day. Not long ago, I noticed that he was carrying a bag containing aluminum cans that he had picked up during his walk. I thought, "What a nice thing to do while you're walking." This past Saturday I was standing in my driveway when he walked by carrying four huge bags of cans. I said to him, "You found all those cans during your walk?" He said, "No, the people on my route save them for me." He went on to tell me that he sells the cans to a recycler for $1.00 per pound and donates the money to an animal rescue shelter. Last year he raised $1,100.00 through his efforts. It takes 25 cans to make a pound of aluminum. That means he collected at least 27,500 cans during his walks. It's interesting to think of the multiple impact of Mike's actions:
He was healthier.
His dog was happy and healthy.
The neighborhood looks better.
The environment was improved.
Numerous animals were cared for and found loving homes.
Mike took the simple act of taking a walk and turned it into an activity that had a meaningful and multi-dimension impact.
How To Turn An Adversary Into An Ally -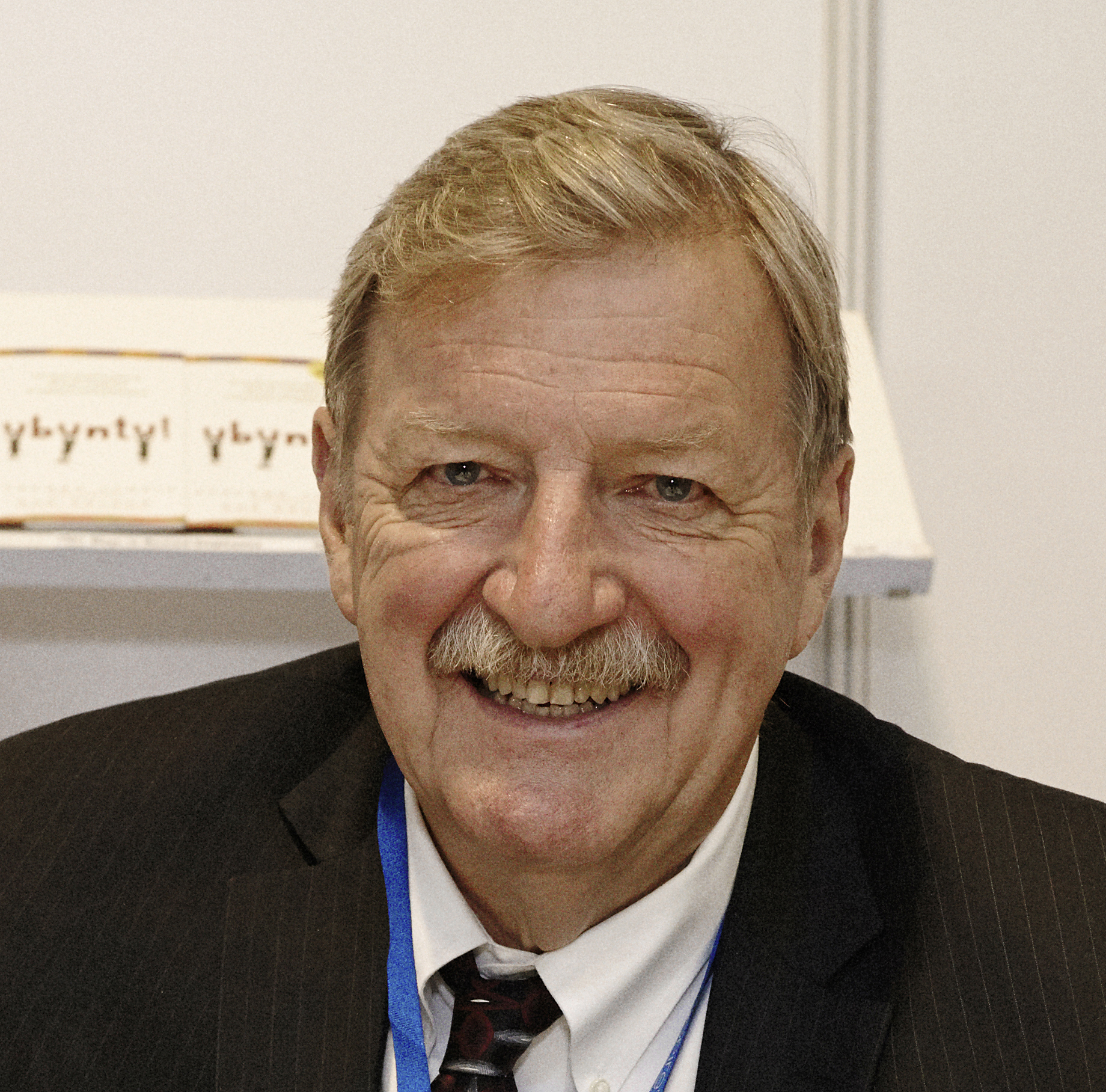 Have you ever found yourself in a situation where you had to work with someone that you really didn't like, or worse yet, someone you absolutely detested? The solution to a situation like this lies in the Abraham Lincoln quote, "I don't like this person, I think I need to get to know him better."
A Weekend Filled with Nothing but Love -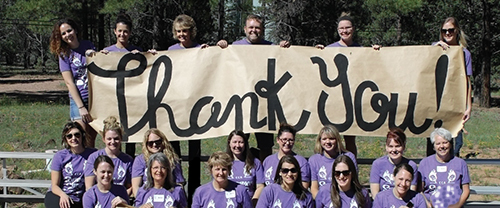 My wife is the director of a foster care and adoption agency. Each year in September, this agency has a camp designed to bring foster and adoptive families together for a weekend of pure fun. Again this year, there were field games, hikes in the woods, hay rides, crafts, 1,400 water balloons and s'mores around a campfire at night. The camp has a huge field about the size of four football fields. The grass is emerald green, the sky was clear blue and the field was surrounded by giant ponderosa pines. The scene on this field took my breath away. There were children running and playing untethered. About 30 of them were flying kites, many for the first time. Others were blowing bubbles from huge bubble wands. Water balloons flew by and burst. There were nearly 200 people on and around that field and it was filled with sounds of laughter, excitement and pure joy. These kids were happy and they knew they were loved. As I looked around, I tried to find someone who wasn't smiling and I couldn't. As I tried to take this all in, I felt tears running down my cheeks. This camp represented love in its purest form. I felt so lucky to be there in the presence of caring staff, loving foster and adoptive parents and these very happy kids.
100% Employee Engagement Guaranteed! (Revised Edition): Introducing a New Management Model [Kindle Edition] -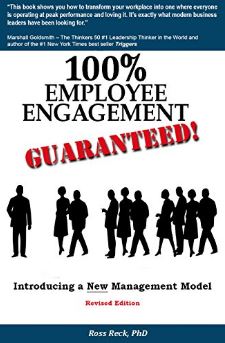 Imagine a workplace where every employee is engaged with their work ... where every employee shows up each day excited about giving every bit of energy, creativity and passion to performing their job. These employees don't need to be motivated because they already are and they channel their motivation toward creating a competitive edge for their company that can't be easily copied. They're constantly making innovative changes to products, services and customer experiences while providing superior levels of customer service which results in loyal customers. This means higher levels of repeat and referral business which, in turn, translates into significant increases in market share. In addition, absenteeism and turnover rates for these fully engaged employees are far below industry averages because they absolutely love what they do. This book presents a new management model that guarantees an employee engagement level of 100%. If you implement this model in your organization, every one of your employees will become engaged with their work; all working at their full potential. Think of what it would mean to the success of your business or organization if you could get all of your employees engaged with their work.
Pithy Bits of Life Advice from Harvey Mackay -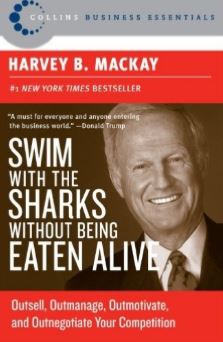 In a recent column published in the Denver Business Journal, best-selling author Harvey Mackay shared some succinct nuggets of life advice that he'd come across during his very successful career. These nuggets are so dead-on that I'd like to share some of them with you.
Enjoy the little things in life, for one day you may look back and realize they were the big things.
A mistake proves that someone at least tried.
If we are facing the right direction, all we have to do is keep on walking.
If you always give, you will always have.
There's only one endeavor in which you can start at the top, and that's digging a hole.
The person who makes no mistakes usually doesn't make anything.
In the end, we only regret the chances we didn't take, the relationships we were afraid to have, and the decisions we waited too long to make.
If you would like to read Mr. Mackay's Entire list of 37 aphorisms, here's the link.
Love is Such a Profoundly Wonderful Thing -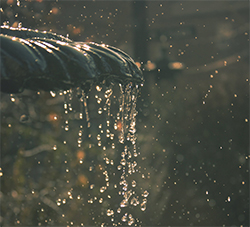 Last Saturday I stopped at a restaurant to pick up some lunch for my wife and myself. While I was waiting for the food to be prepared, I noticed a party that was occupying several tables. They were excited, smiling and doting over a very young child that was in a child carrier. They snapped photo after photo and sent them to their friends. I decided to walk over and find out what all the excitement was about. When I looked inside the child carrier, I saw one of the most gorgeous and happy baby girls ever. One of the men excitedly told me she was four months old. The baby's mother quickly corrected him and said she was five months old. The mother told me that her baby had just been baptized and that's why she was dressed in all white. When I asked if she cried during her baptism, the mother smiled and said, "No, she likes water." This baby was truly cherished. There was so much love going on between those family members and that baby that I became overwhelmed and had tears running down my cheeks. All I could think of is how wonderful it would be if every baby were surrounded with that much love and how lucky I was to be there.
The Value of Taking Breaks During the Day -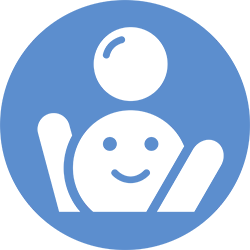 My oldest daughter sent me a recent article from Today.com. It was about how the Eagle Mountain Elementary School in Fort Worth, Texas went from giving its kindergarten and first-grade classes one twenty-minute recess per day to four fifteen-minute recesses per day. At first some of the teachers were skeptical. As Donna McBride, a first-grade teacher put it, "I was trying to wrap my head around my class going outside four times a day and still being able to teach those children all the things they needed to learn." The article went on to say, "Some five months into the experiment, McBride's fears have been alleviated. Her students are less fidgety and more focused, she said. They listen more attentively, follow directions and try to solve problems on their own instead of coming to the teacher to fix everything. There are (also) fewer discipline issues." The same thing holds true for working adults. If we're going to be able to perform at our best all day long, we need to take regular breaks where we disengage from what we're doing and allow our brains and our bodies to reboot. If you would like to read the entire article, here's the link.
Telling Someone to Relax Usually Increases their Stress Level -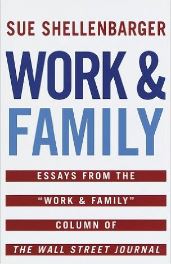 An article by Sue Shellenbarger, which recently appeared in The Wall Street Journal, pointed out an interesting paradoxical fact: "When someone is getting stressed out, one of the least effective (and perhaps most annoying) things to say is 'Relax.'" She goes on to say that while the person communicating this directive may have the best of intentions, telling someone to relax has the exactly opposite effect on most people. The article further points out that if you really want to help a stressed out person calm down, a better approach would be to say something like the following: "Looks like you're having a tough day…Tell me what's going on." This acknowledges the other person's feelings and provides them an opportunity to talk about those feelings. As a result, they begin to relax. This is advice worth hanging on to.
Sound Advice for Those Who Want to Fail at Life -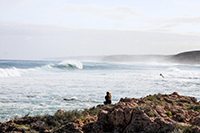 A friend of mine posted an Instagram photo on Facebook which contained the following message:
3 Ways to Fail at Everything in Life
Blame all your problems on others.
Complain about everything.
Not be grateful.
People who live by the above three principles spend most of their time making themselves and everyone around miserable. These are the kind of people no one wants to be around because the experience is anything but pleasant. As a result, they travel through life pretty much alone. No one is there to help them along the way, pick them up when they're down or offer encouragement when they need it. Their life is a lonely, dark and pathetic journey with little or no fun or excitement. There really is no reason to live like this. If you've fallen into this kind of behavior pattern and want to turn the situation around, all you have to do is take ownership of your problems and do something about them, stop complaining and be thankful for the things you have. Remember the story of Scrooge in the movie A Christmas Carol. He had spent most of his life living the "3 Ways to Fail at everything in life." He was always grumpy and people were afraid of him, but when he turned things around, everyone embraced him and a smile returned to his face.
Taking a Book with You Makes Waiting go much Faster -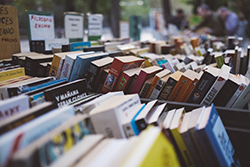 When you go to places like a doctor's office, an airport or a tire shop, chances are you're going to do some waiting. I have found waiting to be much more tolerable if I have a book with me. The other day, the air conditioner in my car wasn't working. My plan was to drive my car to an auto repair shop to get it fixed. I didn't know how long the wait would be, so I took two books with me plus a note pad. As I was about to pull onto the freeway, my car started jerking and I could smell that the engine was hot. I stayed on the frontage road, put the car in neutral and coasted for as long as I could and then nursed the car into a parking lot. I called for a tow truck and was told it would be at least an hour. Because I had those books with me, the hour passed quickly. When I got to the repair place, I was told the wait would be three or four hours. During that time, I finished one book, started another and wrote an issue of my Weekly Reminder. In the middle of all this, my wife called and asked how I was holding up. I told her that I was making believe that I was on a mini vacation at an exotic venue. Yes, it wasn't the day I had planned, but because I had those books and note pad, the time passed quickly and I was relaxed in what could have been a stressful day.
How Southwest Airlines took care of its Inconvenienced Passengers -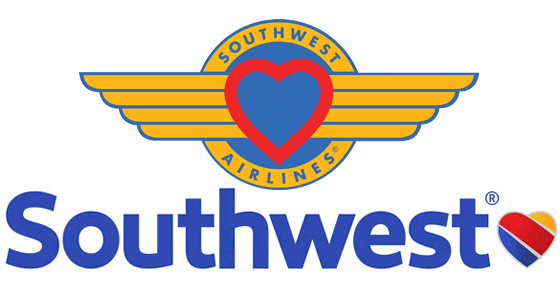 Recently, Southwest Airlines experienced a technical outage forcing it to cancel about 2,300 flights causing extreme inconvenience to a quarter of a million passengers. Lines were long, tempers became short and there was a lot of waiting before the situation was sorted out. Southwest provided refunds to passengers who asked for them and allowed them to book a different flight at the same price. In addition, every affected passenger received an email from Southwest CEO Gary Kelly with a subject line that read, "Sorry isn't enough for your last trip…." Mr. Kelly went on to say, "To be blunt, we failed you and that is simply not acceptable to me. For that, please accept my heartfelt apologies…In a sincere effort to show you how much we would like another chance, we are offering you 50 percent off your next Southwest Airlines flight…I sincerely hope you take us up on this offer so that we may thank you in person for flying Southwest Airlines." Things like this in the airline industry happen, although normally not on this scale. It's what an airline does after they happen that demonstrates its commitment to its customers. In this case, Southwest came through with flying colors. People talk about these experiences. If they are handled well, they can actually increase customer loyalty.
An Example of an Inconvenienced Airline Passenger with a Great Attitude -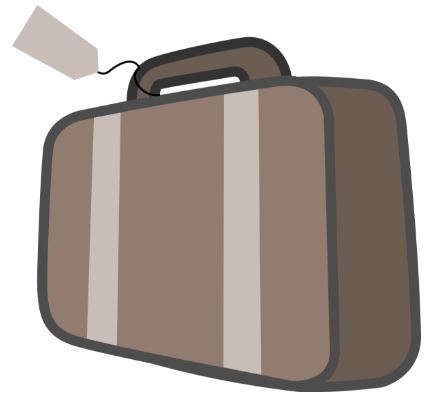 A recent issue of The Arizona Republic carried an article written by Alexis Egeland and Samantha Incorvaia which featured an inconvenienced airline passenger name Elijah Rubin. Mr. Rubin was scheduled to fly from Phoenix to Detroit on Southwest Airlines. He arrived at the airport at 8:00 am and was told that his flight was delayed for four hours. His comment was,
"Things happen." Four hours later, the passengers boarded the plane only to learn that the flight was cancelled. Mr. Rubin then waited in line for three hours to get his ticket refund and then booked a ticket on American Airlines which cost him $1,200 because was last minute. He then went to Southwest to retrieve his luggage and they couldn't find it. It's now 8:00 PM. He stayed at the airport until 2:00 am waiting for his luggage and finally went home. He came back to the airport the next morning and still no luggage. At this point many people would have become irate making themselves and those around them miserable. Mr. Rubin, on the other hand, maintained his composure throughout the entire ordeal. Here's what he had to say about his experience: "At least this is teaching me patience—that's a lost art." What a great example of how to deal with a very trying and inconvenient situation. Traveling would be so much more pleasant if more passengers followed Mr. Rubin's example.
Time Spent with Friends and Family is Time Well Spent -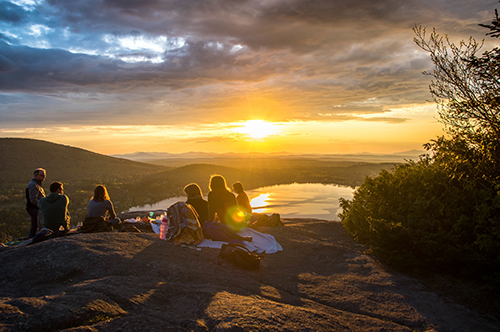 Belle Beth Cooper posted an article on Buffer Social Blog titled, "10 Simple Things You Can Do Today That Will Make You Happier, Backed By Science." Of the 10, the one that grabbed my attention was "spending time with friends and family." Ms. Cooper points out that not spending time with friends and family is one of the top five regrets the dying. So, if we don't want to have this regret, we need to spend time with these people now while we still have the opportunity. She also referred to a study which found, "…that time spent with friends and family makes a big difference to how happy we feel, generally. She also cited several other studies which concluded that, "…relationships and helping others were important factors in living long, happy lives." Sometimes during our rushed lives, spending time with family and friends gets put on the back burner. But now we know that those good times we spend with family and friends is time well spent and needs to be a priority.
We Need to Be More Intentional About Spreading Acts of Kindness -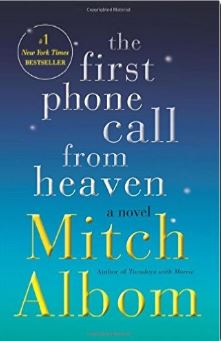 All of us like to be on the receiving end of kind acts, but we tend to forget that other people like to be on the receiving end as well. Our acts of kindness can impact other people in a number of ways—sometimes they brighten their day, sometimes they make their day and sometimes they change their life. Columnist Mitch Albom wrote an article in the Detroit Free Press about a homeless Navy veteran whose wife had died some time ago. The man took it hard and didn't want to live anymore. He showed up at a Detroit homeless shelter wanting to die, but after the kindness shown him by the people at the shelter, he changed his mind and decided to go on living. So, let's all make it a point to become more intentional about spreading acts of kindness. As you can see, it can make all the difference in another person's life.
Having Lots of Friends is Good for Us -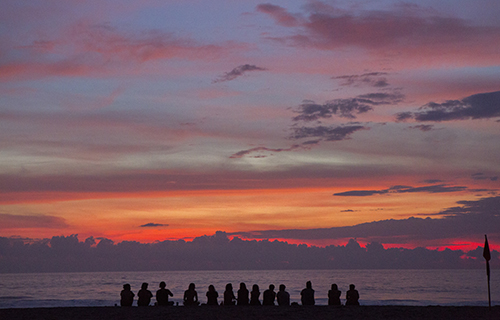 Numerous studies have shown that having a large circle of friends provides us with some distinct advantages when it comes to navigating our way through life. People with lots of friends are healthier, happier, live longer, are better able to deal with stress and are more at peace. In addition, friends keep us from being depressed, boost our self-esteem and our immune system, pick us up when we're down and help us get through difficult times. So, the more friends we have, the easier and better our life becomes. One group that truly understands this is the Girl Scouts. In fact, they have a song that their leaders teach these girls from early on. It goes like this, "Make new friends and keep the old. One is silver and the other is gold." This is how we go about the business of building that large circle of friends—making new friends and hanging on to the old ones. The second verse of this song is also worth noting. "A circle is round; it has no end. That's how long I want to be your friend." True friendships aren't fleeting, they're long-term.
What do You Say to Someone Who is Grieving? -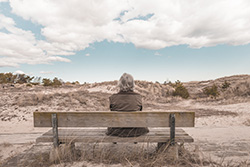 Many of us have a hard time of figuring out what to say when we run into a friend or acquaintance who has recently lost a loved one. A friend of mine lost his wife to suicide a few months ago. At the urging of an old friend, he started attending the meetings of an organization called Survivors of Suicide. In a recent blog post, he listed some of the things he had observed at these meetings. "Occasionally people have spoken about how hard it is to talk about their loved ones with friends and acquaintances. Folks are uncomfortable talking about suicide or death and many don't know what to say. Some will even advise survivors to 'just get over it' or 'stop dwelling on the past.' There's definitely a reluctance to hear the continued expressions of grief, guilt, and anger and a wondering about 'just how long are you going to keep on feeling this way.'" He then goes on to say, "How good it would be if all of us could learn that listening and affirmation are the most important gifts we can give to those who have suffered such devastating losses. It is so good to be able to talk about our loved ones and share our deepest feelings." The message here is that when people are grieving, they're not looking for advice, they're looking to tell their story and share their feelings with someone who cares. This is what helps them through the grieving process. So the next time you run into someone who has recently lost a loved one, open the conversation with something like, "It's so good to see you. How are you doing?" Then back off and let them tell you.
Inspiration Can Come from Unexpected Sources -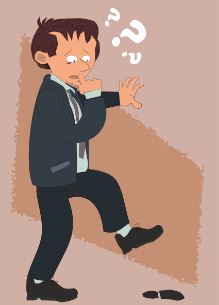 Not long ago, I was in a huge funk wondering if I had bit off more than I could chew. I mulled giving up on my current direction which I have been on for a long time, shifting gears and trying something new. At this point, for whatever reason, I decided to look at the Horoscope section of The Arizona Republic. This was an "out of character" move for me, because I hadn't looked at my Horoscope in more than three years. Here's what it said: "Stand behind your decisions. There is no room for doubt, no reason to change things up, no reason to quickly come up with something new. Hold your head up high and deliver what you created." Well, that provided me with the shot in the arm that I needed to snap me out of my funk and put me back on track. So, the next time you're in need of some inspiration, understand that it will come, but don't be surprised if it comes from an unexpected source.
The Three Components of how Other People See Us -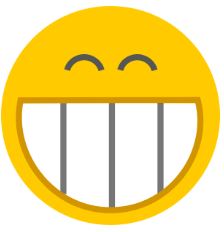 I came across a powerful quote by motivational speaker Jay Danzie that sums up how other people see us: "Your smile is your logo, your personality is your business card, how you leave others feeling after having an experience with you becomes your trademark." According to Mr. Danzie, our smile is a non-verbal symbol that identifies us. Our personality is always on display as a walking personal billboard of who we are. And, the way we make others feel is the distinguishing characteristic of how we become known. The good news is that all three of these components are under our control. So, if you want people to see you as a pleasant, upbeat person who cares, then you need to smile, exhibit a little enthusiasm and leave people feeling better after they've interact with you than before. If you would like to see Mr. Danzie's short video about this quote, here's the link.
Four Questions for Keeping Your Foot Out of Your Mouth -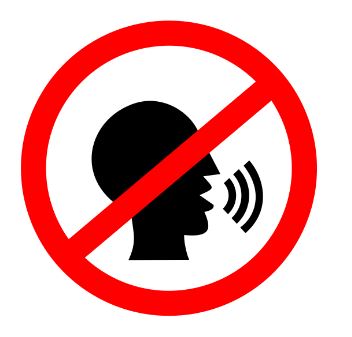 A subscriber shared with me a fascinating quote in response to last week's about how tongues are made for praising. The quote is from an Indian spiritual master named Sai Baba who passed away in 1918. The quote is: "Before you speak ask yourself, is it kind, is it necessary, is it true and does it improve on the silence?" If you answer no to any one of these four questions you should probably keep what you are about to say to yourself because there's a good chance that it's going to offend, upset or embarrass someone. Asking yourself these four questions before you speak will keep you from missing out on many wonderful opportunities for keeping your mouth shut.
Tongues are Made for Praising -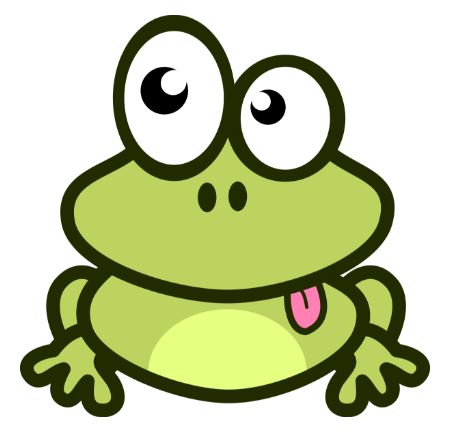 I came across this phrase in a document I read recently. I thought wow, what perfect sense this makes because tongues are indeed made for praising. They are not made for belittling people, cutting them down or making them feel bad. None of these actions make the world a better place. On the other hand, using our tongues to build people up, let them know that we care and making them feel good about themselves do make the world a better place. The reason is that such actions energize the people receiving them and almost always make their day. As such, they feel compelled to make the day of someone around them who will in turn do the same thing. Pretty soon the whole place is bubbling with positive energy because someone took the time to use their tongue to focus on positive things instead of the negative. To see this phenomenon in action, use your tongue to deliver some sincere praise to a few people and then watch what happens.
Finding Joy and Meaning Are Key to Getting through Tough Times -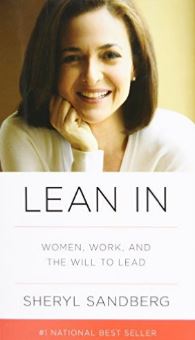 Sheryl Sandberg, the chief operating officer of Facebook and the author of Lean In, recently delivered the commencement address at the University of California at Berkley. Her address focused on what she had learned since her husband's death a little over a year ago. She said, "I learned about the depths of sadness and the brutality of loss. But I also learned that when life sucks you under, you can kick against the bottom, break the surface, and breathe again. I learned that in the face of the void — or in the face of any challenge — you can choose joy and meaning." She went on to say, "My New Year's resolution this year is to write down three moments of joy before I go to bed each night. This simple practice has changed my life. Because no matter what happens each day, I go to sleep thinking of something cheerful."
If you would like to read an edited version of Ms. Sandberg's commencement address, here's the link. Or, if you would like to listen to her very moving speech in its entirety, go to her Facebook.
Face Your Fears First -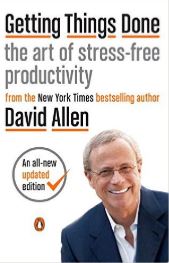 Recently I had gotten into the habit of putting unpleasant or scary tasks off because I was afraid to deal with them—it's called procrastination. As a result, my productivity suffered because of the weight of these tasks hanging over my head. For example, I needed a huge favor from a fairly famous person whom I am not all that close with and who didn't owe me any favors. I put off calling this person for more than a week because I was afraid that I might be turned down. Finally, because of the encouragement of a mutual friend, I called him. When we connected, he said he was delighted to hear from me and when I asked for the favor, he said "no problem" and took care of the matter immediately. Putting this call off caused me a great deal of stress and rendered me ineffective at what I do. From that point forward, my morning mantra has been, "Face your fears first" and I repeat it several times before I get out of bed. In other words, get any unpleasant tasks behind you right away so that you can get on with the rest of your day stress free. Doing so will not only make you happier, but far more effective as well.
Listening to Someone Else's Troubles can take away Yours -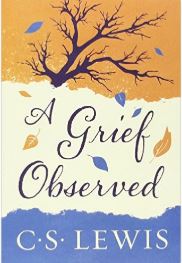 The other day I went to the Post Office to mail a gift to my mother in law. I was not doing well that morning as I felt very stressed and anxious. When I was called to the counter, I noticed the postal employee who was about to help me was drying her eyes and blowing her nose. I said to her, "It looks like the allergies are getting the best of you." She answered, "No, my husband passed away two weeks ago and I have been crying a lot." I then shared with her that I'd lost a son a year and a half ago. She then took hold of my hand and said, "The person may die, but the love lives on." After we had shared a few more experiences about our respective situations, I got her name from her name tag and told her that I would pray for her. She asked me my name and said she'd do the same. At this point, I had tears running down my cheeks and felt a huge lump in my throat. At the same time, I could feel all my stress and anxiety lifting from my body. As I was about to leave, she smiled and said, "Thanks for sharing Ross." Tears continued to run down my cheeks all the way to Sprouts Farmers Market which was my next stop, but my stress and anxiety were gone. I had taken the time to listen to someone else's troubles and, as a result, mine had disappeared.
Friendships Are Very Good for Us -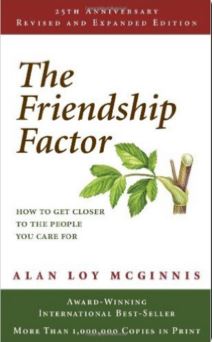 An article by Elizabeth Bernstein which recently appeared in The Wall Street Journal, points out that people who have solid friendships live longer and healthier lives. She goes on to say, "Friendship decreases blood pressure and stress, reduces the risk of depression and increases longevity, in large part because someone is looking out for us. Ms. Bernstein further points out that a recent study by the British Journal of Psychology "looked at 15,000 respondents and found that people who had more social interactions with close friends reported being happier…." The lesson here is that the quality of our lives will be a great deal better if we intentionally spend some time not only nurturing our current friendships, but cultivating new ones as well.
The Power of Handwritten Note Taking -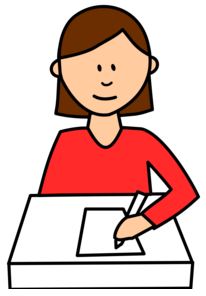 According to an article by Robert Lee Hotz which recently appeared in The Wall Street Journal, students who take handwritten notes outperform those who type them on a keyboard. While handwritten note takers take fewer notes than those who type them (22 words per minute vs.33), they learn better, retain information longer and more readily grasp new concepts. The primary reason cited for the differences is that when people take hand written notes, they actually process the information in their mind as they write it down. On the other hand, people who type their notes, take verbatim notes which are not processed nearly as much in their mind. Thus, while key board note takers are better able to keep up with the pace of the lecturer, they don't learn as much during the process. The article went on to say that these findings are likely to apply to any situation where "…we try to collect our thoughts in writing, whether in a classroom, a business meeting or a doctor's office…." I found this article both fascinating and enlightening.
Happiness During Retirement isn't just about Money -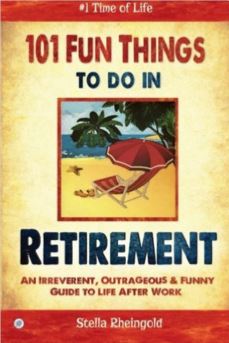 Most of the advice about preparing for retirement centers around making sure that you've put enough money aside in order to live comfortably. However, an article written by Brian Stoffel which appeared in a recent issue of USA Today points out that it takes more than money to have an enjoyable retirement." Mr. Stoffel cited a survey conducted by Merrill Lynch and Age Wave which points out that in addition to having a reliable paycheck, the other things that retirees missed most about not working were social connections, having a purpose and work goals and mental stimulation. So if you want to have an enjoyable retirement, in addition to making sure you have enough money set aside, also make sure that you cultivate plenty of friendships outside of work and identify a number of worthwhile activities (at least four) that will replace the sense of meaning and the mental stimulation you'll lose when you leave your job. If you would like to read Mr. Stoffel's complete article, here's the link.
The Five Top Regrets of Dying People -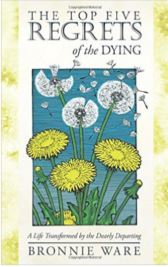 Bronnie Ware is an Australian author, songwriter and an international speaker. Prior to that, she worked many years as a palliative care specialist dealing with patients who had gone home to die. She was with them during the last three to twelve weeks of their lives. When she questioned them about any regrets they had or anything they wished they had done differently, here are the five most common things she found:
I wish I'd had the courage to live a life true to myself, not the life others expected of me.
I wish I didn't work so hard.
I wish I'd had the courage to express my feelings.
I wish I had stayed in touch with my friends.
I wish that I had let myself be happier.
She ended her article with the following: "When you are on your deathbed, what others think of you is a long way from your mind. How wonderful to be able to let go and smile again, long before you are dying. Life is a choice. It is YOUR life. Choose consciously, choose wisely, choose honestly. Choose happiness." If you would like to read this wonderful article in its entirety, here's the link to click on.
Ross Reck - Destination Work -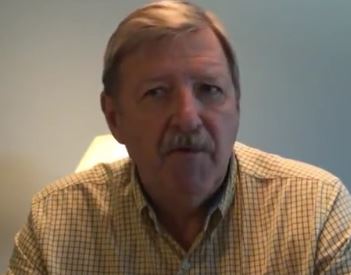 Ross is the author of The Engagement Formula, Turning Your Customers into Your Sales Force, The X-Factor and his very popular newsletter: Ross Reck's Weekly Reminder. He is also coauthor of Instant Turnaround!, REVVED! and the best selling The Win-Win Negotiator.
A compelling and dynamic speaker, Dr. Reck has been featured at hundreds of meetings, conferences and conventions throughout the United States, Canada, Latin America, Europe and Asia. His consulting clients include Hewlett-Packard, John Deere, American Express, Janssen-Ortho, Inc., Shire Pharmaceuticals, Philip Morris International, the Chicago Cubs, Rolls-Royce and Xerox.
Dr. Reck received his Ph.D. from Michigan State University in 1977. From 1975 to 1985 he served a Professor of Management at Arizona State University. During his career at ASU he was the only two-time recipient of the prestigious "Teaching Excellence in Continuing Education" award and was identified by the university as an "Outstanding Teacher." Since 1985 he has dedicated his full time efforts to improving the way that the world conducts business.
Literally Taking the Time to Stop and Smell the Roses is a Good Thing -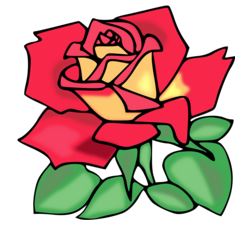 I have always appreciated the phrase "stop and smell the roses" metaphorically which means to take time out of one's busy schedule to appreciate or enjoy the beauty of life. On the other hand, I have only recently begun to appreciate it from a literal standpoint. The other day, I was out for a morning walk when I saw a gentleman approaching from the opposite direction. He was about 50 yards away when he stopped by a rose bush, bent over and took several deep smells from one of its blooms. When he finished smelling, he took a step back and saluted the bush with a "thumbs up." As we passed, he smiled at me and said, "That's a really fragrant rose bush, you should take the time to smell it." Out of sheer curiosity, I did and wow, what an experience! I bent over one of the blooms and inhaled deeply through my nose several times as the fragrance seemed to make its way through my entire body. I found the experience so rewarding that I too stepped back and gave the rose bush a thumbs up. The next time you come to a blooming rose bush, take the time to stop and smell one or more of its blossoms. You'll find that doing so will set the tone for the rest of your day.
Go for it while You Still Have the Chance -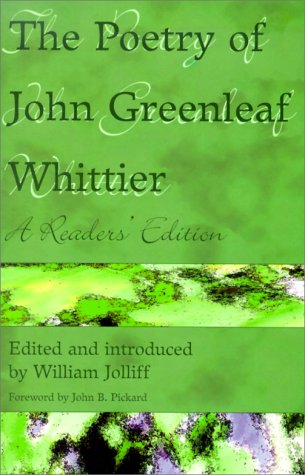 It's not uncommon to hear people making excuses about why they didn't take advantage of the opportunities that life sent their way. You'll hear them say things like, "I could have done this or that...." Then come the excuses: "...but at the time my kids were little," or "but we had just bought a new house," or "but it seemed like too big of a risk" Unfortunately, many of these people continue this pattern of making excuses right into their old age. Then all they have to reflect on during their "golden years" are regrets about all those opportunities they let pass by and now it is too late to take advantage of them. As John Greenleaf Whittier put it, "Of all sad words of tongue and pen, the saddest are these, what might have been?" On the other hand, those who took advantage of the opportunities that life threw at them have many fond and exciting memories of look back on. So, if you don't want to torture yourself later in life with, "What might have been," go for it while you still have the chance!
The Simple Truth about Happiness -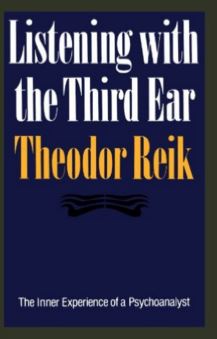 I came across an interesting quote made by a psychologist named Theodor Reik more than 50 years ago. "In order to be happy oneself, it is necessary to make at least one other person happy." He went on to say, "The secret to human happiness is not in self-seeking, but in self-forgetting." What Dr. Reik is saying that we humans do not have the capacity within our individual selves to make us happy. Rather, we have to reach out to others and touch them in ways that make them happy before we can be happy. This means that if we focus on making others happy, our own happiness will take care of itself. And, the more people we make happy, the happier we'll be. So, take the time to reach out to those around you and touch them in ways that make them happy--smile, say something that brightens their day, hand them a flower, give them a hug, shake their hand or pat them on the back. I challenge each of you to do this for just one day and at the end of that day, take stock of how you feel about yourself. You'll find that Dr. Reik is dead on!
---