Trump Praises Australia's Single Payer Healthcare System -
President Trump claimed a victory Thursday after the House approved a more free-market approach to health care. Then he capped it off by praising a country with government-run, universal health care.
Fascism -
The following list is from a sign in the Holocaust Museum in Washington, DC. Does any of these apply to the Trump administration?
The Obama's Last Christmas in the White House -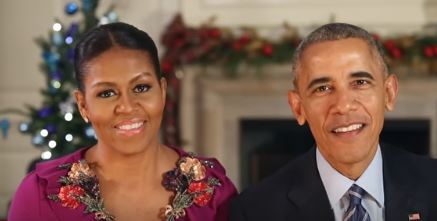 President and the First Lady wished all Americans a Merry Christmas and Happy Holidays. They reflected on the honor of serving the American people as President and First Lady over the past eight years and the progress that has been made. The President and the First Lady recognized our troops and their families for their service, and they encouraged everyone to visit JoiningForces.gov to find out how to support service members, veterans, and military families in your community.
Contacting Government Officials -
Federal
States
"But then things went south. Trump called Clinton corrupt several times, and not in a joking kind of way. "Hillary believes that it's vital to deceive the people by having one public policy and a totally different policy in private." That remark drew boos." - NPR
"Donald Trump was booed Thursday night at the annual Alfred E. Smith Dinner after delivering a series of jabs at his Democratic opponent Hillary Clinton, including trying to riff on a controversial remark he made at the latest presidential debate about her being a "nasty woman."" - ABC News
"A few of Donald Trump's jokes had trouble landing at the Alfred E. Smith Foundation Dinner on Thursday night. At the New York event — a fundraiser for Catholic charities connected to the Archdiocese of New York — Trump said of Hillary Clinton, "Here she is, in public, pretending not to hate Catholics," citing WikiLeaks revelations. This drew the loudest boos from the mostly Catholic audience." - Yahoo
"Donald Trump got outright booed at the Al Smith dinner Thursday night. Traditionally, the dinner brings both major parties and candidates together for self-deprecating humor and general silliness." - Raw Story
"The day after the final presidential debate, where each charged the other with being a crook, a liar and a puppet, Donald Trump and Hillary Clinton honored a tradition that had them sitting down to dinner together to exchange jokes. It was an awkward night." - Los Angles Times
Some Evangelicals Support Trump Despite What 1st Timothy Verse 2 Says -
Although 1 Timothy 3 talks about leaders in the Church, many evangelicals support Donald Trump and say that he will make a great leader for American.
Read what 1 Timothy 3 says:
This is a true saying: If a man is eager to be a church leader, he desires an excellent work. A church leader must be without fault; he must have only one wife [or be married only once] be sober, self-controlled, and orderly; he must welcome strangers in his home; he must be able to teach; he must not be a drunkard or a violent man, but gentle and peaceful; he must not love money; he must be able to manage his own family well and make his children obey him with all respect. For if a man does not know how to manage his own family, how can he take care of the church of God? He must be mature in the faith, so that he will not swell up with pride and be condemned, as the Devil was. He should be a man who is respected by the people outside the church, so that he will not be disgraced and fall into the Devil's trap.
The above translations is from the Good News Bible, but you can check many other translations along with their footnotes at The Bible Gateway.
Shame on those evangelicals that think Trump will be a good leader.
Why We Support Hilliary Clinton - A Fair Tax System -
Making sure the wealthy, Wall Street, and corporations pay their fair share in taxes.
It's outrageous that multi-millionaires and billionaires are allowed to play by a different set of rules than hardworking families, especially when it comes to paying their fair share of taxes. - Hillary, January 11, 2016
Hillary Clinton believes that we need an economy that works for everyone, not just those at the top. But when it comes to taxes, too often the wealthiest and the largest corporations are playing by a different set of rules than hardworking families.
Hillary is committed to restoring basic fairness in our tax code and ensuring that the wealthiest Americans and large corporations pay their fair share, while providing tax relief to working families. That's not only fair, it's good for economic growth, because she will use the proceeds to create good-paying jobs here in America—and make bold investments that leave our economy more competitive over the long run.
Trump Surrogate Betsy McCaughey Stuns Sally Kohn with Stupidity -
Sally Kohn is literally SPEECHLESS after listening to her ridiculous "Word Salad." The normally vocal and articulate Kohn CAN'T FORM A SENTENCE FOR FIVE SECONDS. In this HEATED EXCHANGE, Betsy McCaughey shows us that she is either the dumbest Trump Surrogate on the planet or knows more than all of us; I think it's the former. She spins an inconceivably stupid explanation for Trumps horrible "Grab 'em by the Pussy" comment from the 2005 Access Hollywood interview. And seems to be completely immune from facts or truth. The moderator plays a Trump interview from 1998 where he calls the Clinton accusers unattractive and wrong for what they are doing.
The LIES of Pence during the Vice Presidential Debate - Is Pence trying to save his butt by covering up what Trump has said?
During the vice presidential debate last night on October 4, 2006, many folks couldn't believe they heard the following exchange:
Kaine: "When Donald Trump says women should be punished, that Mexicans are rapists and criminals, he is showing you who he is."
Pence: "Senator, you whipped out that Mexican thing again."
That Mexican thing? Calling Americans "rapists and criminals" is a "Mexican thing?"
Pence was defending the indefensible last night. Donald Trump has spent a year vilifying Latinos, Muslims, Women and even Gold Star Families. It might be easier to tally up the groups Trump hasn't gone after this year.
Hate speech and bigotry isn't just some tactic or political game. It's dangerous and a real threat to our democracy.
The Debate - Fact Checking Web Sites - Hillary Clinton said of Donald Trump: "I think Donald just criticized me for preparing for this debate. And, yes, I did. And you know what else I prepared for? I prepared to be president. And I think that's a good thing."
Donald Trump Condescending Towards Women - Katy Tur -
The presidential hopeful has insulted reporter Katy Tur on national TV, called her names during interviews, and made his campaign seemingly impossible to cover. Here, her no-holds-barred account of trailing the most unlikely candidate in GOP history.
Skittles Tweet Sounds Like a Quote from Julius Streicher -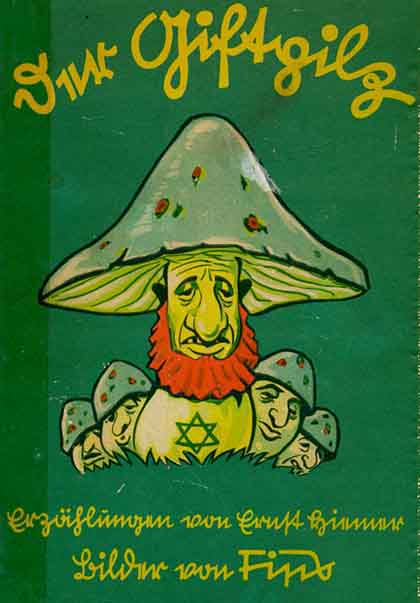 The poisoned Skittles tweet by Donald Jr. was outrageous. That tweet even sounds like a quote from WWII, "Yes, my child! Just as a single poisonous mushroom can kill a whole family, so a solitary Jew can destroy a whole village, a whole city, even an entire Volk [nation]." Quote from Julius Streicher who was eventually hung at Nuremburg in 1946 for crimes against humanity.
It Looks Like Christie forgave $25 million dollars of Trump's Tax Bill -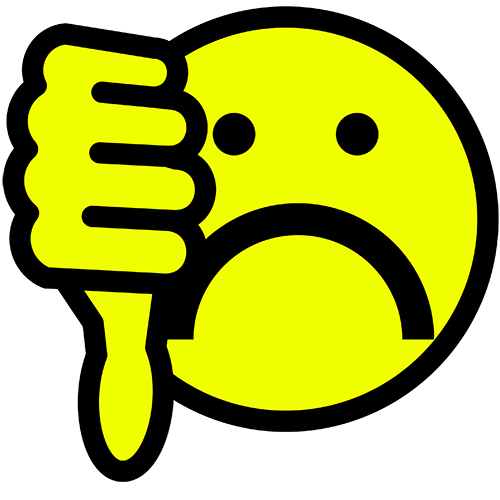 Have you ever wondered by New Jersey Governor Christ Christie seems to be in Trumps hip pocket? Forgiving $25 million of a $30 million dollar tax debt might just be the answer. Read the following references and also read the actual settlement document. (PDF)

Who is the real crook?
Our country needs a strong truthful commander-in-chief and President, but the references below should give insight to know that one should be eliminated from the race.
Trump's Lies: [Ford will] fire all its employees in the United States. - In an exclusive interview with CNN's Poppy Harlow, Ford CEO Mark Fields says politics is getting in the way of facts, and that "not one job will be lost" as it shifts U.S. production of small cars to Mexico. "Donald Trump has been caught in yet another misinformed, nearly incoherent ramble that turns out to be completely false. Trump was in regular form Thursday when he commented on the Ford Motor Company's upcoming move to Mexico."
Trump Not Welcome in Flint, Michigan - Trump not welcome in Flint. His "photo-op" backfires. Shameful that a Presidential Candidate would even try such a stunt.
Hilliary Clinton Will Continue to Improve our Relationships with Laos -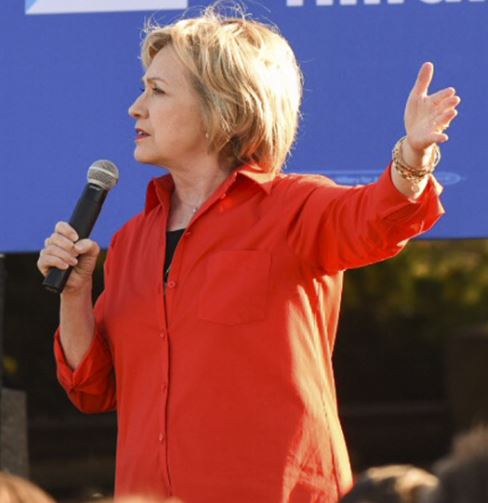 Elizabeth Chan writes, "Hillary Clinton was asked an unexpected foreign policy question on the trail—and she nailed it. A candidate who knows exactly what's going on in Laos."
Channapha Khamvongsa writes, "...President Obama became the first U.S. president to visit Laos, where he discussed his work to address this legacy of war and a new path forward to rebuild our relationship with Laos."
Why does Russia and especially Putin want Donald Trump to Win the US Election -
... because it's in the best interest of Russia NOT the United States.
Trump University: Fact or Fiction - In an interview with NPR's Ari Shapiro, Tom Hamburger describes the current situation.
Hilliary Clinton - A Fair Tax System -
Making sure the wealthy, Wall Street, and corporations pay their fair share in taxes.
Lower Your Taxes - BIG TIME! -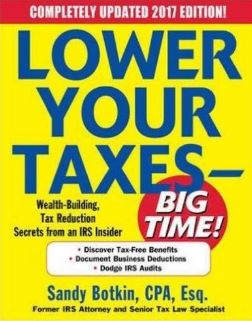 Whether you're a consultant, small-business owner, or independent contractor, you want to keep more of what you earn. Lower Your Taxes-Big Time! returns for 2016-2017 with everything you need to know about saving money on April 15―and every other day of the year. Tax expert Sandy Botkin walks you through the process of legally and ethically take advantage of the tax system to get a yearly subsidy of $5,000 or more back from the IRS―and bulletproof your records forever.
... and you think Donald Trump can "run" a country?
Veterans - Look Who Voted Against You -
Look who voted against S. 1982 - Comprehensive Veterans Health and Benefits and Military Retirement Pay Restoration Act of 2014. Is the Republican GOP your friend?
Your vote in November 2016 is more critical than ever. These folks need to have their terms terminated.
Donald J. Trump's History of Demeaning Women - Item No. 1 - Women Should Not Work Outside the Home -
Using the example of Donald Trump's own wife, he has a history of telling the media that "Putting a wife to work is a very dangerous thing" first mentioned in 1994 and later verified and doubling down many years later.
He also mentioned within Primetime Live with Nancy Collins that his marriage with ex-wife, Ivana, was his decision to put her in a management role at one of his casinos.
Melania Trump Lied About Writing Her Own Speech With Little Help -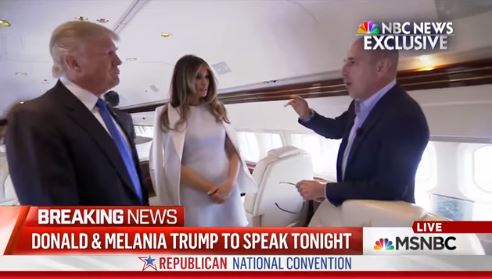 In an interview with Matt Lauer from NBC, Melania Trump said, "I read once over it and that's all, because I wrote it, and we as little help as possible."
The speech appears to be copied word-for-word from Michelle Obama's 2008 speech to the Democratic National Convention. How can both be true?
Then to make matters worse, a Trump staffer supposedly is taking the fall for the plagiarism.
Republican Platform Condemns Supreme Court Ruling - United States v. Windsor -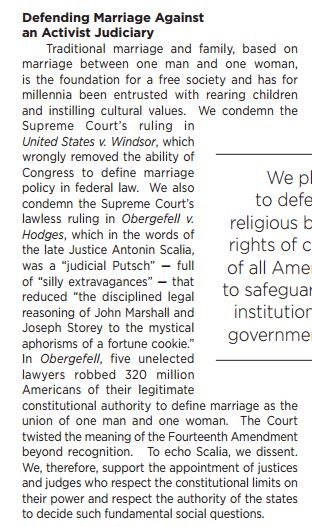 "Traditional marriage and family, based on marriage between one man and one woman, is the foundation for a free society and has for millennia been entrusted with rearing children and instilling cultural values. We condemn the Supreme Court's ruling in United States v. Windsor, which wrongly removed the ability of Congress to define marriage policy in federal law. We also condemn the Supreme Court's lawless ruling in Obergefell v. Hodges, which in the words of the late Justice Antonin Scalia, was a "judicial Putsch" — full of "silly extravagances" — that reduced "the disciplined legal reasoning of John Marshall and Joseph Storey to the mystical aphorisms of a fortune cookie." In Obergefell, five unelected lawyers robbed 320 million Americans of their legitimate constitutional authority to define marriage as the union of one man and one woman. The Court twisted the meaning of the Fourteenth Amendment beyond recognition. To echo Scalia, we dissent. We, therefore, support the appointment of justices and judges who respect the constitutional limits on their power and respect the authority of the states to decide such fundamental social questions."
Scott Baio Plagiarized Langston Hughes Without Giving Credit -
Scott Baio plagiarized Black American poet, Langston Hughes (1902-1967) who wrote articles for the NAACP. By the way, the NAACP has endorsed Hilliary Clinton for President in 2016.
Scott Baio is now support Donald Trump who has said many racist remarks and critized several religions. Quoting from the suffering and plight of the terrible history of slavery is a bit ironic especially in the Trump campaign.
Let America be America again.
Let it be the dream it used to be.
Let it be the pioneer on the plain
Seeking a home where he himself is free.
Trump Defiles our Nation's War Dead -
Media Matters reports:
"Don't use our dead to score political points," Joe Davis, a Veterans of Foreign Wars national spokesman and an Air Force veteran of Desert Storm, told Media Matters. "We fought for everybody's First Amendment rights and everything, but we don't want any candidate using our dead to score political points."
Where is the Outcry? Republicans Destroyed Millions of Emails -
2007 - 22 million emails destroyed unlawfully by Republicans. No outcry. No investigation.
PBS reports, "Over the course of the investigation, it came out that some White House officials had conducted White House business over private email accounts set up on a server through the Republican National Committee. The White House later admitted that some internal White House emails conducted on the RNC server might have been lost."
Who Are The REAL Hypocrites Regarding Benghazi? - Who is really to blame fro Benghazi?
City of Maricopa Elections / Politics -
InMaricopa - Election news articles from the City of Maricopa.
Recommended Candidates:
Miquel Olivas - Congress.
Kevin Taylor - Sheriff
Kaye Dickson - Sheriff
Excellent Example of Why CNN and Fox News Have Trump In their Back Pocket -
CNN (Certainly Not News) shameful "journalism" now filled with biased spin doctors.
Judd Legum writes for Think Progress, "CNN has been criticized for featuring the commentary of Jeffery Lord, a Trump loyalist and paid contributor, who seems willing to defend Trump in all circumstances."
Eric Hananoki writes for Media Matters, "CNN hired former Trump campaign manager Corey Lewandowski despite his non-disclosure agreement with Trump and history of anti-press behavior. CNN hardly needs to pay for another pro-Trump voice given it already hosts a wide number of Trump supporters."
Bill, Hillary & Chelsea Clinton Foundation -
Amazing to see an A rating with Charity Watch. The Red Cross was rated A-.
NRA Has Bought These Senators Through Large Campaign Donations -
Nine Senators Alone Received Over $22 Million From The NRA.
Direct and indirect contributions from the NRA - a total of $22,596,399 - went to just nine senators.
Mitch McConnell (R-KY): $1,262,189
Roy Blunt (R-MO): $1,433,952
Pat Roberts (R-KS): $1,584,153
Tom Cotton (R-AR): $1,968,714
David Perdue (R-GA): $1,997,512
Bill Cassidy (R-LA): $2,867,074
Joni Ernst (R-IA): $3,124,773
Cory Gardner (R-CO): $3,939,199
Thom Tillis (R-NC): $4,418,833
Data from :
GOP Republican Hate - Our Do Nothing Republican Congress -
New York Times, June 14, 2016 - Senator Bernie Sanders called the presumptive Republican nominee Donald J. Trump "unfit to be president" after Mr. Trump's comments on barring Muslim immigrants.
GOP Republican Officials Rejected Bill - The GOP Republicans reject a bill in 2015 that would have prevented the shooter at the Orlander nightclub from purchasing weapon that killed 50 people.
President Obama Speaks Out on the Orlando Shooting -
President Obama's response to the Orlando Shootings.
GOP Republican Lies and Ethic Problems -
Be careful when you vote. You may just get what you are voting for.
The Trump Bible: Why No Christian Should Vote for Donald Trump - Kindle Edition -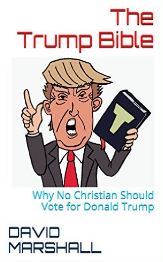 Presidential candidate Donald Trump has lately been spotted waving a Bible and telling America, "I've read this book more than anyone!" While this claim amused journalists and baffled theologians around the world, given Trump's relentless trash-talking, libertine lifestyle, apparent ignorance of what is in the Christian Scriptures, and self-glorification, it turns out Trump was (for once) telling the truth! Trump really has read the Bible more than anyone! And here, lately emerging from the sands of Western Egypt, is the "Bible" our would-be president has been reading.
Half satire, half roast, and 100% timely warning to the American Church, The Trump Bible presents the case against voting for Donald Trump, by one of America's most original Christian thinkers.
GOP Senator David Perdue Jokes About Praying for Obama's Death -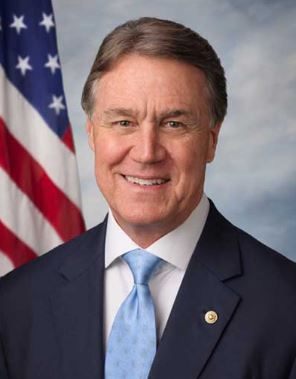 A terrible joke gets giggles from the crowd at the Faith and Freedom Coalition's Road to Majority conference on June 10, 2016.
GOP Senator David Perdue (R-Georgia) said in a joking tone, they need to pray for him in a very specific way: "We should pray for him like Psalms 109:8 says: Let his days be few, and let another have his office," the senator said, smiling wryly.
The crowd chuckled and he moved on with his address.
As "so called Christians", they knew exactly what the text said in it's completeness which called for his death:
Piety & Politics: The Right-Wing Assault on Religious Freedom - Kindle Edition -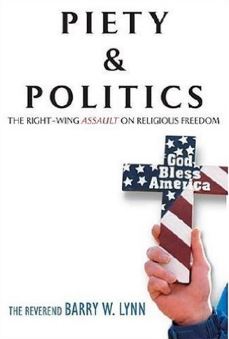 The Reverend Barry Lynn explains why the Religious Right has it all wrong.
In the wake of the 2004 presidential election, the Religious Right insisted that George Bush had been handed a mandate for an ideology-based social agenda, including the passage of a "marriage amendment" to ban same-sex unions, diversion of tax money to religious groups through "faith-based initiatives," the teaching of creationism in public schools, and restrictions on abortion. Led by an aggressive band of television preachers and extremist radio personalities, the Religious Right set its sights on demolishing the wall of separation between church and state.
CNN No Longer a Source for News -
For years now, CNN has moved away from covering actual news to simply bring "spin doctors" to the stage to comment on various news items that are being covered by other networks.
Even with all the resources that CNN has, almost 35% of their air time is devoted to commentary and "so called" CNN experts many who simply try to create a "Jerry Springer" atmosphere.
It's too bad that the CNN exeuctives are trying to kill their own network.
Portland State University Sheltering Hate Groups - Portland State University allows the platform for hate groups.
Thank You President Obama for Enforcing the Constitution's Equal Protection Clause -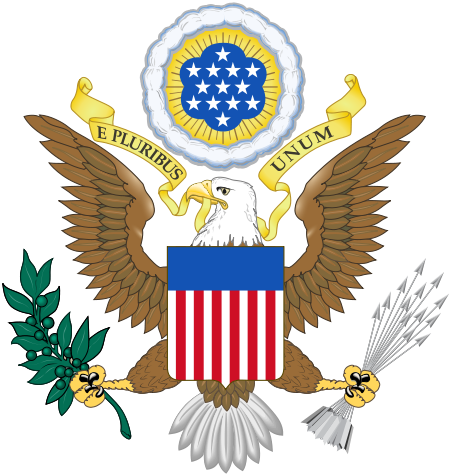 We are a nation of laws based upon an incredible document called the United States Constitution.
The Equal Protection Clause is a part of the Fourteenth Amendment which took effect in 1868 that provides that no state shall deny to any person within its jurisdiction "The equal protection of the laws".
The President of the United States, Barrack Obama, through the Department of Justice's Civil Rights Division has issue a Notice of Language Assistance clarifying what this means in regards to the clarification and compliance with Title IX.
It's unfortunate that some political figures blatantly disregard the rights of others despite the clear language of our Constitution.
Attorney General Loretta E. Lynch announced that the Justice Department has filed a complaint against the state of North Carolina, the University of North Carolina (UNC) and the North Carolina Department of Public Safety (DPS) alleging that they are discriminating against transgender individuals in violation of federal law as a result of the state's compliance with and implementation of House Bill 2 (H.B. 2). H.B. 2 requires public agencies to treat transgender individuals, whose gender identity does not match the sex they were assigned at birth, differently from similarly situated non-transgender individuals.
Martin Zimman writes in Living Lutheran on May 6, 2016, "On a trip overseas, I had a long layover in the Netherlands, so I spent a day in Amsterdam. I was amazed to see what at first glance appeared to be open phone booths on the corners—iron affairs painted green that were aesthetically pleasing to the eye. My guide smiled and said they were for men who imbibed too much Heineken and needed relief. "Ohhhhh, I get it—an outdoor urinal!" my jet-lagged brain realized. It never occurred to me to actually try the thing out, because I was used to American public bathrooms—you know the kind—silhouette of a guy on one door, silhouette of a woman (or a Scottish guy in a kilt) on the other. ..."
Hillary Clinton's Religious Values -
We need a president who firmly believes in religious values and the power of Christ's Gospel.
Read the letter that HRC made public regarding North Carolina's Discrimination Law -
From HRC letter, "Discrimination is wrong, and we believe it has no place in North Carolina or anywhere in our country. As companies that pride ourselves on being inclusive and welcoming to all, we strongly urge you and the leadership of North Carolina's legislature to repeal this law in the upcoming legislative session."
Arizona Republican Speaker David Gowan -
House speaker caught "red-handed" wasting tax-payer money. Some examples include tens of thousands of miles in government cars for campaign and personal trips by himself, others including staffers.
Some funding includes "secret" basement renovations where certain schematic rennovations have been redacted from public documents. Probably because plans "might" include leisure spaces such as a gym.
Bernie Sanders 'Clean' Campgain Now Turns Ugly - Is Bernie Sanders really running a "clean" campaign? Some say, "Don't answer so fast."
Bob Schieffer's Interview with Texas Senator Ted Cruz About the Government Shutdown -
Democrat Representative Ruben Gallego -
Arizona's 7th US Congressional District.
Republican Governor Pat McCrory Blames Media for Backlash to His Discrimination Decision -
Rather than taking responsibility, Republican Governor Pat McCrory blames the media for the backlash against his state. The Governor signed a very discriminary bill into state law.
NCAA and the NBA may be pulling future games from his state. Several organizations are now in the process of filing lawsuits.
Republican National Committee Scamming Elderly Citizens - RNC (Republican National Committee) frightening voting citizens into thinking their credit will be harmed by sending PAST DUE NOTICES to un-suspecting people including many senior citizens. How stupid do the Republicans think most voters are? Preying on the un-suspecting should be a criminal act.
Hilliary Clinton Far Ahead When Supporting Immigration Rights -
The facts are in:
Reducing Prescription Drug Costs -
Worried about high prescription drug costs? Because of our "do nothing congress", it might be years before the drug companies put patients ahead of profits.
In the meantime, checkout the below websites.
GoodRX.com - A US company offering unbiased coupons and discount information for legitimate, licensed pharmacies that most people already visit regularly.
BlinkHealth.com - They are the first company to allow patients to purchase (prepay) their medications online and pick them up at their local pharmacy.
WeRx.com - A "must check" website if you are required to purchase prescriptions.
President Obama's Final Budget - Ground Work for a Hilliary Clinton Presidency -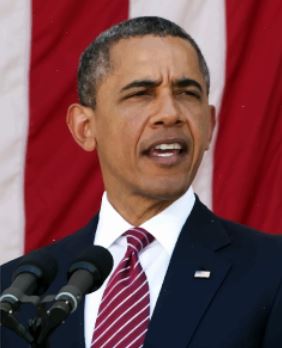 Progressive and yet fiscally responsible is what folks are saying about President Barack Obama's final fiscal budget for 2017.
Inequality between the wealthy 1% and the remaining 99% remains a major theme. Themes which will continue as Hilliary Clinton makes a run for the White House.
In 2011, the Governor of Michigan took over the city of Flint, a majority-African American city where almost half the population lives below the poverty line. He installed an un-elected "financial manager" to run the city for him.
President Obama's Remarks on Iranian Deal -
This is a good day, because, once again, we're seeing what's possible with strong American diplomacy. As I said in my State of the Union address, ensuring the security of the United States and the safety of our people demands a smart, patient and disciplined approach to the world. That includes our diplomacy with the Islamic Republic of Iran.
Vote Democrate - End Citizens United and Reclaim Democracy! -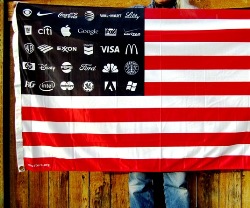 Unlimited contributions by corporations to certain PACs have destroyed the individual rights of the individual voters. Money now rules how elections are "bought".
Barack Obama - ...are sitting in this chamber. -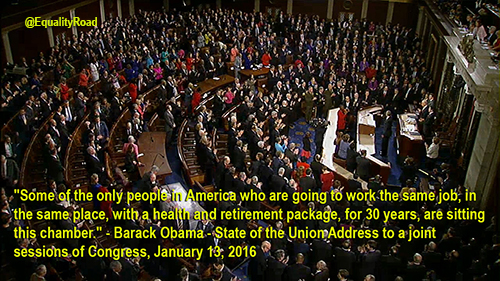 "Some of the only people in America who are going to work the same job, in the same place, with a health and retirement package, for 30 years, are sitting this chamber." - Barack Obama
Clint Bolick Now On Arizona's Supreme Court -
Conservative Clint Bolick appointed to Arizona Supreme Court by Governor Doug Ducey. As a former litigant for the Goldwater Institute, his decisions need to be monitored regarding marriage equality especially for our native Americans located in Arizona.
Unless you're unusually familiar with libertarian legal activists (or you are a Republican presidential candidate) you probably have never heard the name "Clint Bolick." But Mr. Bolick has spent the last quarter century working — at times quite successfully — to make the law more friendly to anti-government conservatives. - ThinkProgress.org
Jason Thigpen for US Congresss - Democrat North Carolina 3rd District -
Hate has no home in Representation – Congressional candidate for NC3 parts company with the GOP to run on the Democratic ticket
Right-wing Republicans and anti-abortion extremists will go to any length to close Planned Parenthood clinics and block women's access to health care, including abortions. They will promote lies and deceptions. They will shame and patronize women. They will harass and intimidate health care providers. They will threaten to shutdown the government.
The best voter is an educated voter.
Why Intelligent People Vote Republican? -
Bill Maher explains why intelligent people vote Republican.
Republican Presidential Candidates Want To Remove Civil Rights -
The following candidates recommitted themselves to persecution by rolling back gains for equality by writing discrimination into law.
The Shame of United States Immigration -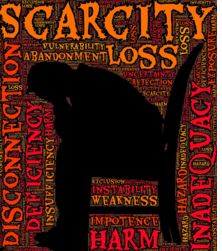 Yes, the United States really did this:
We, the United States, turned the M.S. Saint Louis away from our shores. This is a ship filled with 937 Jews seeking protection in the United States. It was turned away in 1939 and sent back to Europe, where more than one-quarter of its passengers were killed in the Holocaust. READ MORE
Gov. Rick Snyder (R) Suspends Syrian Refugee Effots in Michigan. According to the Detroit Free Press, "Snyder's announcement Sunday is a step backward from recent efforts and comments from his administration offering to aid refugees." Did re-election money change his mind. READ MORE
The internment of Japanese Americans in the United States was the forced relocation and incarceration during World War II of between 110,000 and 120,000 people of Japanese ancestry who lived on the Pacific coast in camps in the interior of the country. READ MORE
Tony Dale (R-TX), Backed by the NRA, Says Guns for Syrian Refugees are Too Easy To Get - Yet he advocates restricting refugees because guns are too easy to get. Does he speak from both sides of his mouth?
If People Complain About Clinton's Emails, Why Aren't They Complaining that Bush DID the SAME THING. -
The Bush White House email controversy surfaced in 2007 during the controversy involving the dismissal of eight U.S. attorneys. Congressional requests for administration documents while investigating the dismissals of the U.S. attorneys required the Bush administration to reveal that all internal White House emails were available, because they were sent via a non-government domain hosted on an email server not controlled by the federal government.
Rep. Fred Upton (R-MI) - Oil Industry Donors and How is Votes in Favor of the Oil Industry -
Joint Committee on Deficit Reduction that voted to preserve oil industry handouts while Fred Upton continues to receive contributions from the Oil Industry.
Ben Carson Things The Pyramids Were Used to Store Grain Despite What the Scientists Say -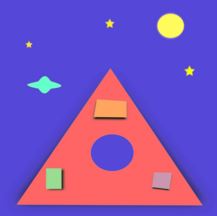 Back in 1998, the good doctor gave a commencement address at Andrews University, a school tied to the Seventh-day Adventist Church, and while he shot down the theory that aliens built the ancient structures, he floated another interesting conjecture instead, per a video that surfaced via BuzzFeed Wednesday. "My own personal theory is that Joseph built the pyramids to store grain," Carson said during his speech. "Now all the archaeologists think that they were made for the pharaohs' graves. But, you know, it would have to be something awfully big if you stop and think about it."
Houston Texans owner Bob McNair Rescinds $10k Opposition to Nondiscrimination Law - Lance Berkman attacks Houston's equal rights ordinance blurring the facts behind the ordinance. Read about the FACTS behind HERE (Houston Equal Rights Ordinance) on the HRC Blog.
Jeb Bush Sends Plant into Trump Town Meeting - Lauren Batchelder, planted by Jeb Bush into a Donald Trump campaigh event, tried to antagonize Donald Trump. Acting as an ordinary audience member, this little shenanigan sort of backfired.
Affordable Care Act A Big Win For Arizona -
Arizona was among states with the largest drops in the uninsured rate last year, as 215,000 Arizonans gained health coverage during the first year of the federal health-care law's health-insurance expansion, according to a federal report released Wednesday.
Kim Davis's Warped View of what the Bible Says -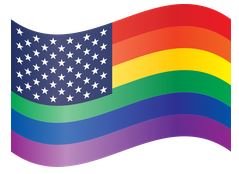 If Kim Davis really wanted to be a Biblical zealot, then she is FORCING her views on the rest of her staff. She is also mis-using the Bible and selectively believing what she wants to believe.
Yes, They Really Said Welfare Precipitants Are Like Feeding Animals -
Shame on you for comparing people in poverty and with disabilities to animals! That was an appalling and uninformed comment. Obviously you did not bother to know the majority of the 604,000 people receiving food benefits in Oklahoma are people who are aging, people with disabilities (including disabled veterans) and the working poor who are raising children. The able-bodied adults who do not have children can only receive food benefits for three months if they are unemployed or must work at least 20 hours a week to receive help beyond that point. Last month, only 13,000 or 2.1% of the total recipients were in this category. Food benefits are a very small amount and are not intended to be a person's entire food budget, thus the name "Supplemental Nutrition Assistance Program." In fact, the average SNAP benefit is $4.27 per person per day or $1.42 per meal. The people who need this meager benefit are dependent upon it in order to keep themselves and their children from starving. Is that the kind of dependency you are suggesting we discourage?
The 1980 Vote - What a Crew? -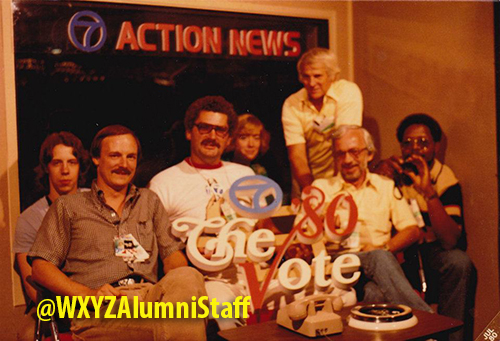 The 1980 Election Team.
Arizona's Senator Vote NO On One Of The Most Qualified Attorney Generals in History -
Senator John McCain claims that he "... could not in good conscience support anyone to be the chief law enforcement officer of the United States who supports the President's clearly unconstitutional executive actions on immigration."
Without a plan of his own, he has the nerve to vote no. Where is your solution Senator John McCain?
Conservation Liberty University Student Applaud as Ted Cruz Wants to Remove Healthcare for Millions of Americans - Despite direct admonition by Christ himself to take care of our fellow human beings especially the poor, student at Liberty College applaud Ted Cruz as he talks about taking away healthcare for millions of Americans while is railed against President Obama's healthcare reforms known as "Obamacare".
Republicans Who Throw Stones AND have used Private Email -
Why to the republicans throw stones when many of them have (and still do) use private email to conduct governmental business.
War Over Negotiations? Republicans Risk War -
A stupid childish act could head the United States into another war.
Alveda King Turns Her Back to the Legacy of her Uncle, Dr. Martin Luther King, Jr. - In an effort to destroy the legacy of her Uncle, Alveda King tells supporters of gay marriage to "go to hell". This is the same person that has been married and divorced three times.
Forty-seven Republican Senators Sign Letter Circumnavigating President Obama's Negotiations -
An amazing act of definance with intentions to scuttle negotiations with Iran contains misinformation about the legislative process of the United States Senate.
Reducing Arizona's Debt - Sounds simple, but almost every legislative law in our state starts wittling down wages. The higher the wages, the more tax revenue is generated. The "Right To Work" lowers the average wage.
Republicans Have It Wrong: Claiming That Climate Change Does NOT Exist -
Republicans claim that climate change does not exist.
Only recently, the Gov. of Florida banned his administration from even using the word, "Climate Change". - Believe it or note.
Republicans Have It Wrong: They Support Revisionist History -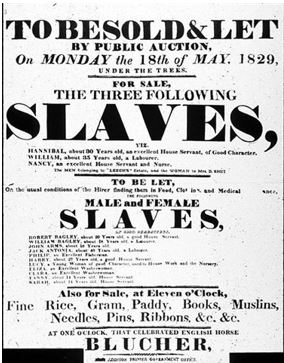 Why woud anybody want to remove certain segments of American history from our children's textbooks? Revisionist history belongs to the dark ages where the winner of battles only wrote about their victories. Our children deserve better. We learn from history... both the good and the bad.
The Business of Slavery and the Rise of American Capitalism, 1815–1860 by Calvin Schermerhorn -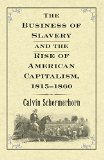 Calvin Schermerhorn's provocative study views the development of modern American capitalism through the window of the nineteenth-century interstate slave trade. This eye-opening history follows money and ships as well as enslaved human beings to demonstrate how slavery was a national business supported by far-flung monetary and credit systems reaching across the Atlantic Ocean. The author details the anatomy of slave supply chains and the chains of credit and commodities that intersected with them in virtually every corner of the pre–Civil War United States, and explores how an institution that destroyed lives and families contributed greatly to the growth of the expanding republic's economy.
One of the Greatest Speeches Pres. Obama Has Ever Given -
President Obama delivers remarks from the Edmund Pettus Bridge in Selma, Alabama, marking the 50th anniversary of the marches from Selma to Montgomery.
Why The Republicans Want To Take Away Your Health Insurance -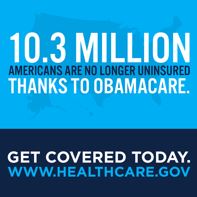 This Wednesday, the Supreme Court will hear King v. Burwell, the latest challenge to the Affordable Care Act. If the Court sides with the plaintiffs, millions of people will lose their health insurance. Center for American Progress Senior Fellow Ian Millhiser explains what the case is about and why the plaintiffs' argument is wrong.
Yes They Really Said That: Dr. Ben Carson - Being Gay Is A Choice -
Potential GOP presidential contender Dr. Ben Carson says being homosexual is a choice. CNN's Chris Cuomo sits down with him in an exclusive interview.
Taxes: A 50-state Report by the Institute on Taxation and Economic Policy -
Who Pays?, A Distributional Analysis of the Tax Systems in All Fifty States (the fifth edition of the report), assesses the fairness of state and local tax systems by measuring the state and local taxes that will be paid in 2015 by different income groups as a share of their incomes. The report examines every state and the District of Columbia. It discusses important features of each state's tax system and includes detailed state-by-state profiles that provide essential baseline data to help lawmakers understand the effect tax reform proposals will have on constituents at all income levels.
Gov. Doug Ducey Sides with Restricting Women's Rights -
Arizona residents,
Gov. Doug Ducey and the Republic Legislator is taking away your rights. Your politions are turning their backs to Arizona citizens..
Arizona Legislators Don't Want You To Know What They Are Talking About - Arizona citizens elected them, but the legislators don't what you to know what they are talking about.
Arizona Republicans Supporting Legislation to give tax Breaks to Church that Lease - In a time that Arizona is trying to balance the budget, Arizona Republicans are supporting legislations that is giving huge tax breaks to specific religiious groups (not all non-profits) that lease property. These Churches include such hate filled churches as Steven Anderson's in Tempe.
Does The Republican Congress Want To Send Citizens To Their Death Bed? -
It's amazing what our Republican Congress is trying to do regarding healthcare.
Measles and Childhood Blindness -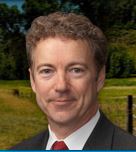 Regardless whether you think vaccinations should be voluntary or mandatory, the first step that parents must do is educate themselves so that they can make wise decisions.
Rand Paul, himself an ophthalmologist, is not against vaccinations, but some feel he is lenient on encouraging parents to make wise decisions.
In the journal Survey of Ophthalmology, March-April, 2004, is an incredibly authoritative article by Dr. Richard Semba and Dr. Martin Bloem on "Measles Blindness".
In this article, it cites measles causes 15,000 to 60,000 cases of blindness per year. Knowing this, Rand Paul would be stupid not encouraging his ophthalmology patients to be vaccinated for measles.
Doug Ducey Blocks Media Information by Removing Visitor Logs -
The age of transparency of the Govenor's office has just ended. For the cliam of efficiency, all visitor logs which were normally public have been pulled so that the public and the media no longer can find out who is visiting his office.
Hobby Lobby DOES NOT Represent My Religious Freedom -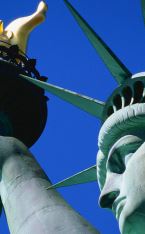 It's a shame that a small group of religious zealots claim they speak for all Christians. Christians who believe in religious freedom and the rights of the individual. The writers of our US Constitution would be appauld on how these freedoms have been twisted.