John H. Burdakin and the Grand Trunk Western Railroad -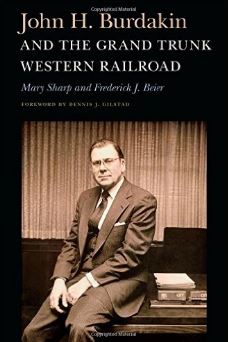 John H. Burdakin and the Grand Trunk Western Railroad provides a look at the principles and personal values that guided John H. Burdakin through a long, successful career as a top manager at three railroads—the Pennsylvania, the Penn Central, and finally the Grand Trunk Western, where he was president of the regional carrier from 1974 to 1986. The book, written from interviews with Burdakin before his death in 2014, gives real-life examples of how Burdakin's management principles and personal qualities helped him solve labor- management problems, update railroad technology, protect worker safety, and improve employee morale while managing a four thousand–person workforce. It introduces colorful characters who were involved in American railroads, as well as the serious, life-threatening issues that confronted railroads in the last half of the twentieth century in America. This book will provide insights for managers of any business as well as for those seeking to balance a successful career and a rewarding home life.
The Santa Train by Art Fettig [Kindle] -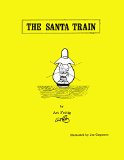 Once upon a time, there was a worn out locomotive that nobody seemed to care about. Except maybe Charlie Weller, who was an old retired railroad engineer. And maybe nobody cared about old Charlie anymore either. At least it often seemed that way to Charlie. He had little to do but sit around and remember the good old days when he would run that ancient train up and down the tracks hauling freight.
The Platinum Rule by Art Fettig [Kindle Edition $2.99] -

Thousands have read it. Thousands of people have been changed by it. It's now available again as an electronic book.
If you believe that by giving, you also receive, then this is a book that will explain how to "kick it up a notch". The idea behind the platinum rule is really quite simple, but must be adhered to in the manner described. Try it and see what happens!
Author's Dedication: To all of the wonderful people I've met who have already discovered the awesome power of The Platinum Rule by practicing it in their lives. And to all those who will discover The Platinum Rule and have the courage and the heart to practice it.
The Old Man and the CD - A Novel by Art Fettog -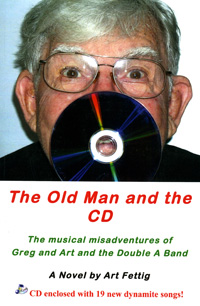 If you ever chased a dream then you will love this story. But when is it too late to keep on chasing your dream?
Art Fleming, retired motivational humorist and as yet undiscovered song writer decides that he wants a "hit song" or his 80th birthday and so, with his blind buddy, Greg Barnes, they form a band and set out in search of fame and fortune.