See Categories: Politics |

The Obama's Last Christmas in the White House

President and the First Lady wished all Americans a Merry Christmas and Happy Holidays. They reflected on the honor of serving the American people as President and First Lady over the past eight years and the progress that has been made. The President and the First Lady recognized our troops and their families for their service, and they encouraged everyone to visit JoiningForces.gov to find out how to support service members, veterans, and military families in your community.


The Obama's Last Christmas in the White House


References:
White House, December 23, 2016 - Merry Christmas from the President and the First Lady
Client Reference(s):
---
comments powered by
---
---
Diary Of A Mad Ex-President [Kindle Edition]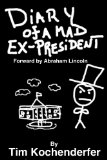 Former President James J. Walker has noticed that people are treating him differently since he's left office. First of all, they no longer ask him to sign bills into law. Second, other countries have stopped taking his threats seriously. And finally, no one has made it clear that his presidency was over. On top of that, President Walker has learned that he was universally hated by everyone from the elderly to cartoons. In 'Diary Of A Mad Ex-President,' the former commander-in-chief plots to rebuild his legacy, mostly at the expense of his former political rival, a nationally renowned charity, international relations and his local neighborhood association.
The Affordable Care Act For Dummies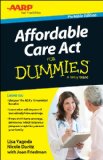 The Affordable Care Act For Dummies is your survival guide to understanding the changes in our health care system and how they benefit you. Written in down-to-earth language, this handy resource outlines new protections under the Affordable Care Act, and walks you through what you—as an individual or an employer—need to do to select the best health insurance plan for your needs. With this book, you get answers to your top questions about how the law applies to you.
Air Force One by Robert F. Dorr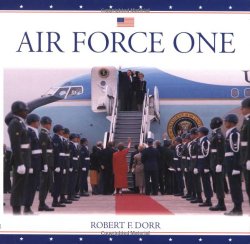 Climb aboard the president's office in the sky - Air Force One, the world's most recognizable airplane. This book features a detailed examination of what makes this airplane so special, including its sophisticated communications, navigation, and defensive systems. Learn about how today's 747 was built, and compare it to presidential aircraft of the past
Of Thee I Sing: A Letter to My Daughters by Barack Obama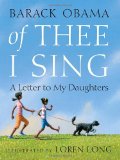 In this tender, beautiful letter to his daughters, President Barack Obama has written a moving tribute to thirteen groundbreaking Americans and the ideals that have shaped our nation. From the artistry of Georgia O'Keeffe, to the courage of Jackie Robinson, to the patriotism of George Washington, President Obama sees the traits of these heroes within his own children, and within all of America's children.