See Categories: Art Fettig |

Stayin' Alive

Art Fettig's Monday Morning Memo
December 26, 2016
800-441-7676 or 919-732-6994
artfettig@aol.com

In this Issue
o Stayin' Alive
o Say Something Good
o Points To Ponder
o A Little Humor
o Quote
o To Subscribe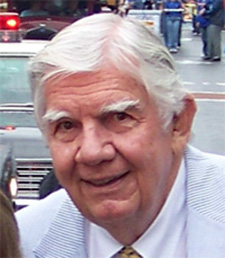 Never give up!
Stayin' Alive
Recently somebody asked me,"Art, what are your goals for 2017?" and I began singing that old Bee Gee's song from 1977, "Ah, ha, ha, ha, stayin alive, stayin alive. Ah, ha, ha, ha, stayin alive."
When you ask a little kid how old he is he will hold up four fingers and say, "I will be five next month." Ask me and I will tell you, "I will be 88 in July."
My friend Ed Myles who is the same age summed it up this way. "Art, I don't have an enemy in the world. I outlived all them bast - - - s."
One of my goals for being 87 was to finish my autobiography but to really finish that I would have to drop dead. I would much rather carry on and face the challenge of discovering new ways to help make this a better world. I want to discover different avenues for reaching people and touching their lives in a positive way.
As long as I can still walk into a room and share a smile or a laugh or bring just one ray of sunshine into somebody's life then I plan to do it. And if I can no longer walk into a room then I pray that I will find a way to ride into a room somehow and share the joy of living.
So what is my goal for 2017? To "never give up! Never give up! Never give up!" Winston Churchill said that so many years ago and it saved a nation.
I'm stayin' Alive! Stayin' Alive!
Tell me your story. Leave your comments on my blog by Clicking Here.
Say Something Good
America! Yes, America,The Land of Freedom. I was examining some Norman Rockwell print books I own and came upon his famous series on the Four Freedoms. Freedom of Speech, Freedom of Worship, Freedom from Want and Freedom from Fear. As I pondered that first one I sort of chuckled inside. Since 1970 people have paid me to give speeches and most of the time I shared with audiences just what was on my mind. I have had the honor of doing just that in all of our 50 states and all of the folks who hired me have paid me and many have invited me back again and again. If that isn't Freedom then what is?
I have enjoyed the Freedom of Worshipping when and where I choose since a few weeks after my birth.
When it comes to Freedom from Want, the only time I went without food was on the front lines in Korea and that was for less than two days. Most always I was able to provide food, shelter and clothing for myself and my family. A few times when touring Europe with my teen children they were deprived of McDonald hamburgers and forced to eat local food but other than that, things have been just fine. Now when it comes to that Freedom from Fear, I find that if I keep away from those 24-hour news stations I feel pretty safe and secure no matter where I travel. America and I have flourished. I continue to be awed by her bounty and her awesome beauty. May God bless America and bring us world peace. America, the Land of Freedom.
Points To Ponder
Remember that the most valuable antiques are dear old friends. H. Jackson Brown Jr.
A Little Humor
Taxpayers: People who don't have to pass Civil Service exams in order to work for the government.
Quote
Let me define a leader. He must have vision and passion and not be afraid of any problem. Instead, he should know how to defeat it. Most importantly, he must work with integrity. A.P.J. Kalam
To Subscribe
Subscribe and unsubscribe at www.artfettig.com
Client Reference(s):
---
comments powered by
---
---
John H. Burdakin and the Grand Trunk Western Railroad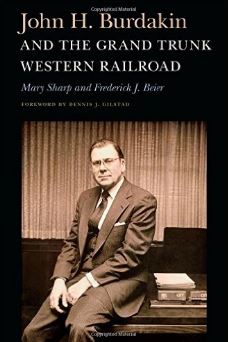 John H. Burdakin and the Grand Trunk Western Railroad provides a look at the principles and personal values that guided John H. Burdakin through a long, successful career as a top manager at three railroads—the Pennsylvania, the Penn Central, and finally the Grand Trunk Western, where he was president of the regional carrier from 1974 to 1986. The book, written from interviews with Burdakin before his death in 2014, gives real-life examples of how Burdakin's management principles and personal qualities helped him solve labor- management problems, update railroad technology, protect worker safety, and improve employee morale while managing a four thousand–person workforce. It introduces colorful characters who were involved in American railroads, as well as the serious, life-threatening issues that confronted railroads in the last half of the twentieth century in America. This book will provide insights for managers of any business as well as for those seeking to balance a successful career and a rewarding home life.
Trapped in Shades of Grey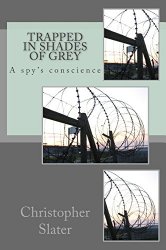 During the trying days of World War II, everyone was called upon to do their patriotic duty. But what if that duty required you to live, eat, sleep, and fight alongside the enemy? Christoph Ernst, the son of German immigrants, is recruited to become a deep cover agent in the German Wermacht. He excels at his assignment as a soldier and a spy. As the war in Europe heats up, he realizes that he has made a huge error- he has made friends and become a part of the army that he is helping to destroy. When the time comes, he is uncertain if he will betray his country or his friends. When treachery is your mission, where do your loyalties lie?
The Greatest Salesman in the World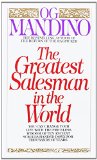 What you are today is not important... for in this runaway bestseller you will learn how to change your life by applying the secrets you are about to discover in the ancient scrolls.
Mandino's main philosophical message is that every person on earth is a miracle and should choose to direct their life with confidence and congruent to the laws that govern abundance.
The Santa Train by Art Fettig [Kindle]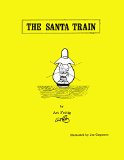 Once upon a time, there was a worn out locomotive that nobody seemed to care about. Except maybe Charlie Weller, who was an old retired railroad engineer. And maybe nobody cared about old Charlie anymore either. At least it often seemed that way to Charlie. He had little to do but sit around and remember the good old days when he would run that ancient train up and down the tracks hauling freight.
The Quality of Life (Wider Studies in Development Economics) [Paperback]
The idea of the quality of life is central to economic and social assessment and also to public policy, social legislation, and community programs. However, the commonly used indicators of economic success such as per capita income are at best crude measures of the quality of life. There is a strong need for a systematic exploration of the content, reach, and relevance of the concept of the quality of life, and ways of making it concrete and usable.