See Categories: Art Fettig |

The Binge

Art Fettig's Monday Morning Memo
February 13 , 2017
800-441-7676 or 919-732-6994
artfettig@aol.com

In this Issue
o The Binge
o Say Something Good
o Points To Ponder
o A Little Humor
o Quote
o To Subscribe

If you have any comments or suggestions, I'd love to hear them. Leave your comments on my Blog by Clicking Here.

The Binge
I've been on a binge for over a month now and it just beginning to show some positive results. I've been working on a booklet tentatively titled "Stuff I Wrote". One by one I have sorted all of the books or booklets I have written in the past fifty five years or so.One or two booklets are as few as six pages.And a few of the books are over 300 pages. Before I began to take this gathering seriously, if you had asked me how many there were I would have guessed a hundred all together. Well, right now the count is up to 119 and there are one or two yet I haven't found.

I scanned the covers of most of these and wrote short summaries on each book's contents. I'm showing them in chronological order. I'll also make a list of all the books and booklets showing them in categories such as Speaking, Safety, Sales, Children's,

Memoirs, Creativity, Photography and such.

So what does all of this have to do with a Binge? Well, as I keep pulling masses of books off my shelves and out of nooks and crannies and from places I didn't even realize there were books, well I got this tremendous urge to get rid of some of this stuff. All of this entails hours of moving stuff around, carrying boxes filled up with other authors downstairs.

Last week I took a big load of books to the shelter at the dump and they were gobbled up by visitors in the half hour I was there. I met a famous mural artist there who helped me move some boxes. What interesting people one can meet at our local dump.

I figure a couple more weeks and I should have this mess under control. Then I will move on to sorting boxes full of VHS videos and Cassettes of speeches we've taped along the way. So many of them haven't been transferred to DVD's or CD's and there are about a dozen of each of these I'd like to preserve. If any of you have found a good place to have these transfers made please contact me at artfettig@aol.com or you can phone me at 919 732 6994. Many thanks.

Say Something Good
For so long now I have been writing this newsletter every week, come rain or come shine and in this space I have tried to be positive and find something good about America and share it with you. We've shared some of the beauty of America that I have discovered and some of its beautiful people. Week after week, month after month,year after year all I had to do is open my eyes and look out and see the beauty, share those lumps that I got in my throat at the wonder of it all. I suppose it is not America, it isn't its people it is me but putting something positive and uplifting in this little column seems to becoming more difficult every week. There is a lot of ugliness going on out there between Americans. I'd like to make a request. If you are out there and if you read this newsletter please send me a little note just calling my attention to something or somebody doing something good. Please try to restore my faith in America and my fellow Americans. You only have to write a few lines. Please respond to me directly at artfettig@aol.com Thanks. May God bless America and bring us world peace.

Points To Ponder
The only person you are destined to become is the person you decide to be. Ralph Waldo Emerson

A Little Humor
Poverty is a state of mind caused by a neighbor's new car.

Quote
Opportunity does not knock, it presents itself when you beat down the door." -- Kyle Chandler

To Subscribe
Subscribe and unsubscribe at www.artfettig.com

Client Reference(s):
---
comments powered by
---
---
John H. Burdakin and the Grand Trunk Western Railroad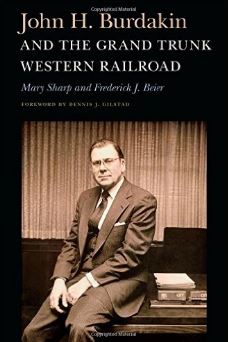 John H. Burdakin and the Grand Trunk Western Railroad provides a look at the principles and personal values that guided John H. Burdakin through a long, successful career as a top manager at three railroads—the Pennsylvania, the Penn Central, and finally the Grand Trunk Western, where he was president of the regional carrier from 1974 to 1986. The book, written from interviews with Burdakin before his death in 2014, gives real-life examples of how Burdakin's management principles and personal qualities helped him solve labor- management problems, update railroad technology, protect worker safety, and improve employee morale while managing a four thousand–person workforce. It introduces colorful characters who were involved in American railroads, as well as the serious, life-threatening issues that confronted railroads in the last half of the twentieth century in America. This book will provide insights for managers of any business as well as for those seeking to balance a successful career and a rewarding home life.
Writing Without Bullshit: Boost Your Career by Saying What You Mean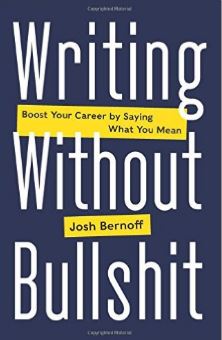 Joining the ranks of classics like The Elements of Style and On Writing Well, Writing Without Bullshit helps professionals get to the point to get ahead.
It's time for Writing Without Bullshit.
Writing Without Bullshit is the first comprehensive guide to writing for today's world: a noisy environment where everyone reads what you write on a screen. The average news story now gets only 36 seconds of attention. Unless you change how you write, your emails, reports, and Web copy don't stand a chance.
In this practical and witty book, you'll learn to front-load your writing with pithy titles, subject lines, and opening sentences. You'll acquire the courage and skill to purge weak and meaningless jargon, wimpy passive voice, and cowardly weasel words. And you'll get used to writing directly to the reader to make every word count.
At the center of it all is the Iron Imperative: treat the reader's time as more valuable than your own. Embrace that, and your customers, your boss, and your colleagues will recognize the power and boldness of your thinking.
Transcend the fear that makes your writing weak. Plan and execute writing projects with confidence. Manage edits and reviews flawlessly. And master every modern format from emails and social media to reports and press releases.
Stop writing to fit in. Start writing to stand out. Boost your career by writing without bullshit.
Trapped in Shades of Grey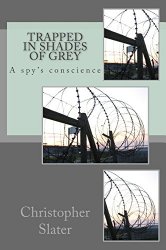 During the trying days of World War II, everyone was called upon to do their patriotic duty. But what if that duty required you to live, eat, sleep, and fight alongside the enemy? Christoph Ernst, the son of German immigrants, is recruited to become a deep cover agent in the German Wermacht. He excels at his assignment as a soldier and a spy. As the war in Europe heats up, he realizes that he has made a huge error- he has made friends and become a part of the army that he is helping to destroy. When the time comes, he is uncertain if he will betray his country or his friends. When treachery is your mission, where do your loyalties lie?
The Greatest Salesman in the World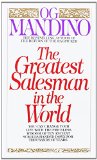 What you are today is not important... for in this runaway bestseller you will learn how to change your life by applying the secrets you are about to discover in the ancient scrolls.
Mandino's main philosophical message is that every person on earth is a miracle and should choose to direct their life with confidence and congruent to the laws that govern abundance.
The Santa Train by Art Fettig [Kindle]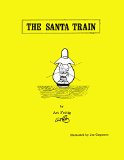 Once upon a time, there was a worn out locomotive that nobody seemed to care about. Except maybe Charlie Weller, who was an old retired railroad engineer. And maybe nobody cared about old Charlie anymore either. At least it often seemed that way to Charlie. He had little to do but sit around and remember the good old days when he would run that ancient train up and down the tracks hauling freight.