See Categories: Art Fettig |

A Prison Visit

Art Fettig's Monday Morning Memo
March 20, 2017
800-441-7676 or 919-732-6994
artfettig@aol.com

In this Issue
o A Prison Visit
o Say Something Good
o Points To Ponder
o A Little Humor
o Quote
o To Subscribe

Keep the comments comming by visiting my Blog and leaving your comments there by Click Here.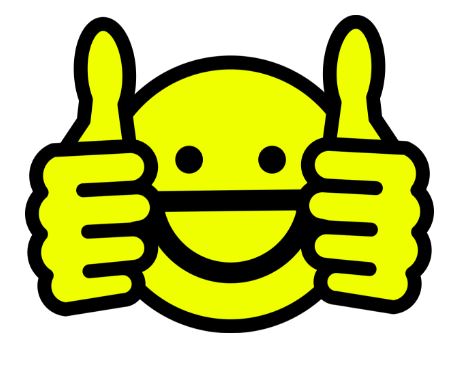 Let's just say we touched each other's lives.
A Prison Visit
I went to prison last night here in Hillsborough. It took about fourteen months to get me through that gate but it was worth it. For me and I truly believe in my heart that for that audience it was a truly memorable experience. I gave a talk to a group of prisoners in a trailer and every seat was filled. You might say they were a captive audience but it might just have been one of my finest presentations ever. First of all I was so excited making preparations that I left all of my speech notes at home. I realized this just outside the prison gates but I figured it might be more fun to see just how well my memory was still functioning. The guards were very kind and efficient at the gates and ushered us into the meeting site. I talked for almost an hour and during my presentation we shared three of the songs I had written and recorded with Greg Brayton over the years. One song was titled, Don't Wait Too Long To Make Your Dreams Come True and they sang the background blues chant for me like no other audience has ever sung it. Oh it was fun. We laughed together and shared some serious moments. I just poured my heart out to them and they applauded twice at the end and every prisoner came up and we shook hands and they thanked me for coming. I was sort of celebrating my 56th anniversary of continued sobriety with them and I am so grateful that I could share that experience.Let's just say we touched each other's lives.
Say Something Good
Dinner out. I took my lady out for some fine dining at the Senior Center here in Hillsborough recently. They had a St. Patrick's Celebration and the Center provided a serving of delicious, tender Corned Beef plus steaming cabbage and potatoes. We were asked to provide a side dish and what a royal feast it was. I'm sure you have indulged in buffets as I have but I bet you've had none so fine as what we experienced. It was as if every dish was made special with fine ingredients and great care just the way you're grandma might have made it with loads of love blended in. The desert table had a wide assortment of cakes and pies and special delicacies and the moment a plate was emptied it was replaced with another sumptuous offering just as good or better. I'm sure not capable of describing this awesome collection of food but if you will imagine your very favorite dish from your past I just bet you would have found it on those tables. I guess you might say there was a special brand of love put into each side dish and it was a wonderful dining experience. Those beautiful Irish children who danced and entertained us were like an added blessing. May God Bless America and bring us world peace.
Points To Ponder
Far and away the best prize that life offers is the chance to work hard at work worth doing. Theodore Roosevelt
A Little Humor
Bumper Sticker. "If we quit voting will they all go away?"
Quote
Thoughts are mental energy; they're the currency that you have to attract what you desire. Learn to stop spending that currency on thoughts you don't want. Wayne Dyer
To Subscribe
Subscribe and unsubscribe at www.artfettig.com
Client Reference(s):
---
comments powered by
---
---
John H. Burdakin and the Grand Trunk Western Railroad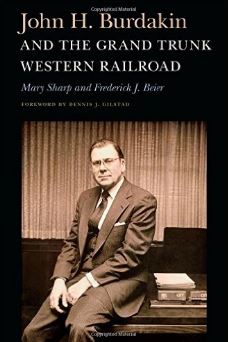 John H. Burdakin and the Grand Trunk Western Railroad provides a look at the principles and personal values that guided John H. Burdakin through a long, successful career as a top manager at three railroads—the Pennsylvania, the Penn Central, and finally the Grand Trunk Western, where he was president of the regional carrier from 1974 to 1986. The book, written from interviews with Burdakin before his death in 2014, gives real-life examples of how Burdakin's management principles and personal qualities helped him solve labor- management problems, update railroad technology, protect worker safety, and improve employee morale while managing a four thousand–person workforce. It introduces colorful characters who were involved in American railroads, as well as the serious, life-threatening issues that confronted railroads in the last half of the twentieth century in America. This book will provide insights for managers of any business as well as for those seeking to balance a successful career and a rewarding home life.
Trapped in Shades of Grey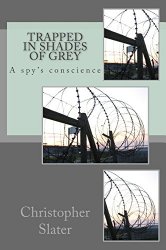 During the trying days of World War II, everyone was called upon to do their patriotic duty. But what if that duty required you to live, eat, sleep, and fight alongside the enemy? Christoph Ernst, the son of German immigrants, is recruited to become a deep cover agent in the German Wermacht. He excels at his assignment as a soldier and a spy. As the war in Europe heats up, he realizes that he has made a huge error- he has made friends and become a part of the army that he is helping to destroy. When the time comes, he is uncertain if he will betray his country or his friends. When treachery is your mission, where do your loyalties lie?
The Greatest Salesman in the World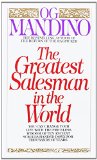 What you are today is not important... for in this runaway bestseller you will learn how to change your life by applying the secrets you are about to discover in the ancient scrolls.
Mandino's main philosophical message is that every person on earth is a miracle and should choose to direct their life with confidence and congruent to the laws that govern abundance.
The Santa Train by Art Fettig [Kindle]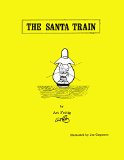 Once upon a time, there was a worn out locomotive that nobody seemed to care about. Except maybe Charlie Weller, who was an old retired railroad engineer. And maybe nobody cared about old Charlie anymore either. At least it often seemed that way to Charlie. He had little to do but sit around and remember the good old days when he would run that ancient train up and down the tracks hauling freight.
The Best Verse of Art Fettig, C.S.P and Friends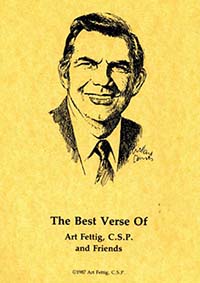 The entire collection of The Best Verse of Art Fettig, C.S.P. and Friends is now available as a PDF download for $2.
You can visit The Shop at Connert Media for full details. You can pay by any major credit or through your PalPal account.