See Categories: Art Fettig |

Squirrels

Art Fettig's Monday Morning Memo
March 27, 2017
800-441-7676 or 919-732-6994
artfettig@aol.com

In this Issue
o Squirrels
o Say Something Good
o Points To Ponder
o A Little Humor
o Quote
o To Subscribe

Comments? Click Here to leave them on my Blog.

Squirrels
Squirrels climbed up under the hood of my Ford Escape and chewed up a mess of wires again. AAA sent out one of those long, long hydraulic flatbed rigs to move it to a repair shop. It looked like overkill to me. Remember when they would use little rigs with chains or a friend could just get his car behind your solid bumper and shove you to the repair shop? Maybe you are too young to remember when we had bumpers and you could bump them. Bump the front end of a new car today and you are looking at a thousand dollars damage at least. Oh where are those young boys with their bb rifles who use to regulate things like squirrels? Things just ain't what they used to be.

Say Something Good
Fish Sandwiches at Bo's. Far as I know, the only time you can get a fish sandwich at BoJangles is during the Lenten Season. They are delicious. Maybe when you can only get certain things at certain times they become more precious to us. That way we have something to look forward to like fresh strawberries, fresh cider...what is your favorite "Just Sometimes" item? May God Bless America and bring us world peace.

Points To Ponder
He who does not understand your silence will probably not understand your words. Elbert Hubbard

A Little Humor
Sign in a optometrist's office: "If you don't see what you are looking for, you're in the right place."

Quote
The man who succeeds consistently is the man who in all experiences looks for the ultimate cause of things in himself. Albert Schweitzer

To Subscribe
Subscribe and unsubscribe at www.artfettig.com




Client Reference(s):
---
comments powered by
---
---
John H. Burdakin and the Grand Trunk Western Railroad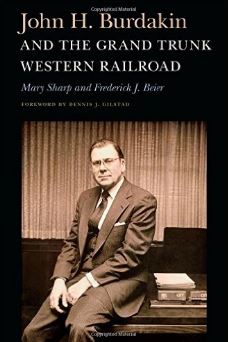 John H. Burdakin and the Grand Trunk Western Railroad provides a look at the principles and personal values that guided John H. Burdakin through a long, successful career as a top manager at three railroads—the Pennsylvania, the Penn Central, and finally the Grand Trunk Western, where he was president of the regional carrier from 1974 to 1986. The book, written from interviews with Burdakin before his death in 2014, gives real-life examples of how Burdakin's management principles and personal qualities helped him solve labor- management problems, update railroad technology, protect worker safety, and improve employee morale while managing a four thousand–person workforce. It introduces colorful characters who were involved in American railroads, as well as the serious, life-threatening issues that confronted railroads in the last half of the twentieth century in America. This book will provide insights for managers of any business as well as for those seeking to balance a successful career and a rewarding home life.
Trapped in Shades of Grey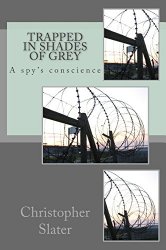 During the trying days of World War II, everyone was called upon to do their patriotic duty. But what if that duty required you to live, eat, sleep, and fight alongside the enemy? Christoph Ernst, the son of German immigrants, is recruited to become a deep cover agent in the German Wermacht. He excels at his assignment as a soldier and a spy. As the war in Europe heats up, he realizes that he has made a huge error- he has made friends and become a part of the army that he is helping to destroy. When the time comes, he is uncertain if he will betray his country or his friends. When treachery is your mission, where do your loyalties lie?
From Soupy to Nuts! A History of Detroit Television by Tim Kiska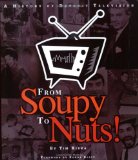 Back in the 1940s – before coaxial cable from the East Coast reached Detroit – television was as local as Vernors, Sanders Hot Fudge and Hudson's. There was room for clowns, bowlers, philosophers, journalists, adventurers, movie mavens, wrestlers and magicians.
The people who put these shows on were drunks, geniuses, thugs, heroes, artists, craftsmen, hustlers and poets. Some were all of these things at times. A few were all these things before lunch.
The Greatest Salesman in the World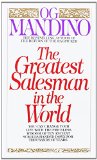 What you are today is not important... for in this runaway bestseller you will learn how to change your life by applying the secrets you are about to discover in the ancient scrolls.
Mandino's main philosophical message is that every person on earth is a miracle and should choose to direct their life with confidence and congruent to the laws that govern abundance.
The Santa Train by Art Fettig [Kindle]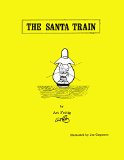 Once upon a time, there was a worn out locomotive that nobody seemed to care about. Except maybe Charlie Weller, who was an old retired railroad engineer. And maybe nobody cared about old Charlie anymore either. At least it often seemed that way to Charlie. He had little to do but sit around and remember the good old days when he would run that ancient train up and down the tracks hauling freight.