See Categories: Art Fettig |

I Remember It Well

Art Fettig's Monday Morning Memo
April 17, 2017
800-441-7676 or 919-732-6994
artfettig@aol.com

In this Issue
o I Remember It Well
o Say Something Good
o Points To Ponder
o A Little Humor
o Quote
o To Subscribe

As usual, I love to hear your comments. Just Click Here.

I Remember It Well
Recently I looked at the date on my computer and it read April 9th. Memories came gushing into my mind.

On April 9th, 1951 I was inducted into the United States Army. My pay for what seemed like a twenty-four hour, seven days a week schedule was $52.50 a month. I believe it was an additional $15 a month when we came under fire from the enemy in Korea. Of course, from that sum we had to provide our own shaving materials, tooth paste, frequent haircuts, cigarettes, laundry and most often a dollar would be deducted from our pay for the Red Cross. The rest we squandered on villas, booze and wild women.

I must admit the Army provided our food, our clothing and most often shelter. I can recall, while training at Fort Bliss, getting dressed up in my Class A summer uniform and riding in the back of a truck into El Paso to discover that the civilian workers on the El Paso garbage trucks were all wearing the same outfit I was.

The food was... well here is a story to describe it. A private on KP sees this big truck pulled up behind the mess hall. He goes in to the sergeant and reports, Sergeant, there is a garbage truck outside." and the sergeant says, "See if it is a pick up or a delivery." Nuff said.

"What did you do in the war, daddy?" "I did my time, my children. One Year, ten months and 27 days, with time off for good behavior."

Oh, those were the good old days.

Say Something Good
Porch Talk. Jean and I visited her brother and his wife in New Bern and I was out on the porch while Jean finished up and there was a gent named Vinny sittin' and a rockin' and he gave a friendly smile as I walked past. "Are you in charge of smiles today?" I asked him and he said, "Oh yeah!" and so I asked him if I could sit down in the nearby chair.

We had a great visit. He used to be in the boat business. He'd hurt his leg and was in the rehab area at the Assisted Living. I discovered he was a few months older than I am and sharp as a tack. Instead of my sitting alone getting all antsy waiting for Jean, Vinny and I shared some wonderful time together. Gee it is great when two old fellas can sit and make each other laugh out loud. Jean returned too quickly, I figured. I was having so much fun.

All it takes is a smile and a friendly word sometimes to enjoy a pleasant, memorable experience.

May God Bless America and bring us world peace.

Points To Ponder
The world is a book, and those who do not travel read only a page. Saint Augustine

A Little Humor
Would you like some black coffee?
What other color do you have?

Quote
There is nothing so pitiful as a young cynic because he has gone from knowing nothing to believing nothing. Maya Angelou

To Subscribe
Subscribe and unsubscribe at www.artfettig.com

Client Reference(s):
---
comments powered by
---
---
John H. Burdakin and the Grand Trunk Western Railroad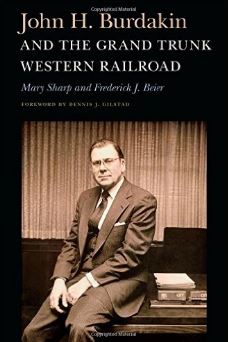 John H. Burdakin and the Grand Trunk Western Railroad provides a look at the principles and personal values that guided John H. Burdakin through a long, successful career as a top manager at three railroads—the Pennsylvania, the Penn Central, and finally the Grand Trunk Western, where he was president of the regional carrier from 1974 to 1986. The book, written from interviews with Burdakin before his death in 2014, gives real-life examples of how Burdakin's management principles and personal qualities helped him solve labor- management problems, update railroad technology, protect worker safety, and improve employee morale while managing a four thousand–person workforce. It introduces colorful characters who were involved in American railroads, as well as the serious, life-threatening issues that confronted railroads in the last half of the twentieth century in America. This book will provide insights for managers of any business as well as for those seeking to balance a successful career and a rewarding home life.
Trapped in Shades of Grey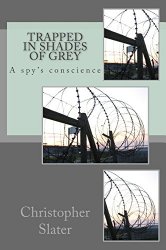 During the trying days of World War II, everyone was called upon to do their patriotic duty. But what if that duty required you to live, eat, sleep, and fight alongside the enemy? Christoph Ernst, the son of German immigrants, is recruited to become a deep cover agent in the German Wermacht. He excels at his assignment as a soldier and a spy. As the war in Europe heats up, he realizes that he has made a huge error- he has made friends and become a part of the army that he is helping to destroy. When the time comes, he is uncertain if he will betray his country or his friends. When treachery is your mission, where do your loyalties lie?
The Greatest Salesman in the World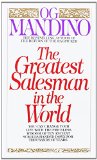 What you are today is not important... for in this runaway bestseller you will learn how to change your life by applying the secrets you are about to discover in the ancient scrolls.
Mandino's main philosophical message is that every person on earth is a miracle and should choose to direct their life with confidence and congruent to the laws that govern abundance.
The Santa Train by Art Fettig [Kindle]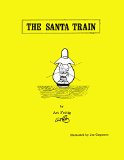 Once upon a time, there was a worn out locomotive that nobody seemed to care about. Except maybe Charlie Weller, who was an old retired railroad engineer. And maybe nobody cared about old Charlie anymore either. At least it often seemed that way to Charlie. He had little to do but sit around and remember the good old days when he would run that ancient train up and down the tracks hauling freight.
The Best Verse of Art Fettig, C.S.P and Friends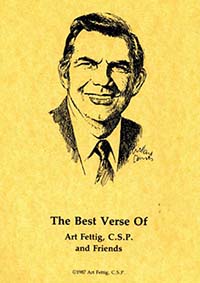 The entire collection of The Best Verse of Art Fettig, C.S.P. and Friends is now available as a PDF download for $2.
You can visit The Shop at Connert Media for full details. You can pay by any major credit or through your PalPal account.