See Categories: Art Fettig |

All I Want Is My Three Front Teeth

Art Fettig's Monday Morning Memo
May 8, 2017
800-441-7676 or 919-732-6994
artfettig@aol.com

In this Issue
o All I Want Is My Three Front Teeth
o Say Something Good
o Points To Ponder
o A Little Humor
o Quote
o To Subscribe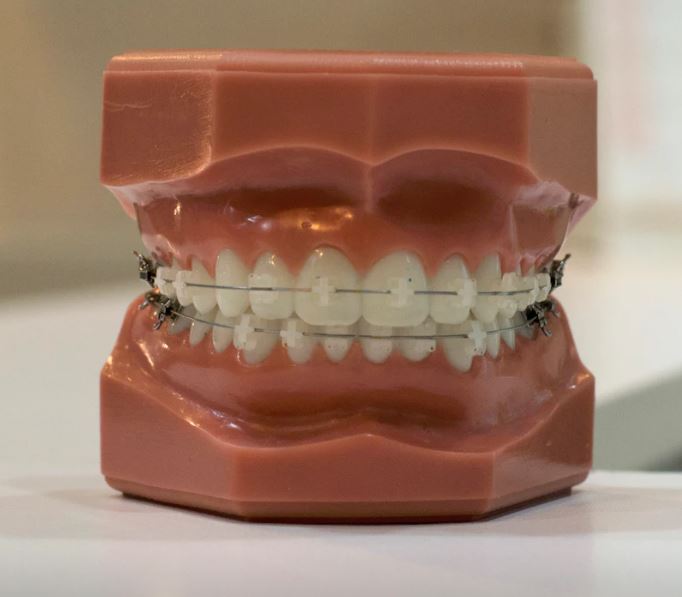 Lost and now found.
All I Want Is My Three Front Teeth
After nearly half a century of professional speeches I've had almost everything happen to me, but recently I had a new experience. I was speaking for seniors over at Solty's Adult Day Care Center here in Hillsborough. I had a warning signal the night before but I crossed my fingers and kept my date with that group. I was just about to my closing segment when one of my upper front teeth went flying out of my mouth and across the room. I smiled a big ugly smile and sang the song Judy Garland sang in the movie "There's No Business Like Show Business" "Be a clown, be a clown, all the world loves a clown. Be a poor silly ass, and you'll always travel first class."
I had everyone sit in place and examine the floor around them searching for that tooth. We all continued searching for my tooth. Everybody was so nice and cooperative about it. I carefully walked over to my table and started the music for my closing number which was the I Love You Waltz. I glided across the room addressing each of the attendees personally. We cleared a safe path that we double checked for my tooth and the attendees walked into the dining room. Then a couple of the staff came with flashlights and we all crawled around on the floor checking out the whole room. Finally, one of the ladies searching under the chairs along the wall called out excitedly, "I found it." And we cheered and I put that little tooth in a little plastic bag and later in the day, a life saver, Dr. Daniel Cheek, DDS, worked me into his schedule and he cleaned and polished the tooth and then gave me back my smile.
I'm sure glad I no longer take myself too seriously. The way it worked out, we all had a good time.
If you would like to make any comments, please post them on my Blog by Clicking Here.
Say Something Good
"The Bucket Brothers," Logan and Casey Valleroy are such a joy to listen to and they played outside at the Hillsborough Presbyterian Church on Last Friday. On violin, Logan takes Jazz to a whole new level. His brother, Casey plays really professional jazz piano, drums and tenor sax. What thrilled me was to hear their rendition of the Duke Elllington classic, Take The A Train, written by Billy Strayhorn, who grew up here in Hillsborough, NC just a few blocks away.
I'm still high from that awesome experience.
May God Bless America and bring us world peace.
Points To Ponder
It is our duty as men and women to proceed as though the limits of our abilities do not exist. Pierre Teilhard de Chardin
A Little Humor
A man left work one Friday afternoon but it was payday, so instead of going home, he stayed out the entire weekend partying with the boys and spending his entire paycheck.
When he finally appeared at home on Sunday night, he was confronted by his angry wife and was barraged for nearly two hours with a tirade befitting his actions. Finally his wife stopped the nagging and said to him, "How would you like it if you didn't see me for two or three days?" He replied, "That would be fine with me." Monday went by and he didn't see his wife. Tuesday and Wednesday came and went with the same results. But on Thursday, the swelling went down just enough where he could see her a little out of the corner of his left eye.
Quote
The more often we see the things around us - even the beautiful and wonderful things - the more they become invisible to us. That is why we often take for granted the beauty of this world: the flowers, the trees, the birds, the clouds - even those we love. Because we see things so often, we see them less and less. Joseph B. Wirthlin
To Subscribe
Please visit www.ArtFettig.com
Client Reference(s):
---
comments powered by
---
---
John H. Burdakin and the Grand Trunk Western Railroad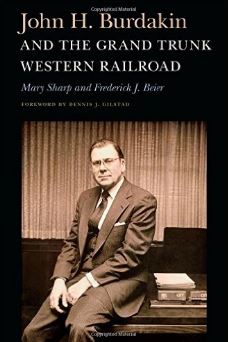 John H. Burdakin and the Grand Trunk Western Railroad provides a look at the principles and personal values that guided John H. Burdakin through a long, successful career as a top manager at three railroads—the Pennsylvania, the Penn Central, and finally the Grand Trunk Western, where he was president of the regional carrier from 1974 to 1986. The book, written from interviews with Burdakin before his death in 2014, gives real-life examples of how Burdakin's management principles and personal qualities helped him solve labor- management problems, update railroad technology, protect worker safety, and improve employee morale while managing a four thousand–person workforce. It introduces colorful characters who were involved in American railroads, as well as the serious, life-threatening issues that confronted railroads in the last half of the twentieth century in America. This book will provide insights for managers of any business as well as for those seeking to balance a successful career and a rewarding home life.
Trapped in Shades of Grey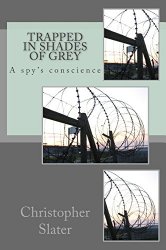 During the trying days of World War II, everyone was called upon to do their patriotic duty. But what if that duty required you to live, eat, sleep, and fight alongside the enemy? Christoph Ernst, the son of German immigrants, is recruited to become a deep cover agent in the German Wermacht. He excels at his assignment as a soldier and a spy. As the war in Europe heats up, he realizes that he has made a huge error- he has made friends and become a part of the army that he is helping to destroy. When the time comes, he is uncertain if he will betray his country or his friends. When treachery is your mission, where do your loyalties lie?
The Greatest Salesman in the World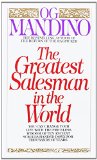 What you are today is not important... for in this runaway bestseller you will learn how to change your life by applying the secrets you are about to discover in the ancient scrolls.
Mandino's main philosophical message is that every person on earth is a miracle and should choose to direct their life with confidence and congruent to the laws that govern abundance.
The Santa Train by Art Fettig [Kindle]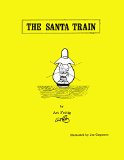 Once upon a time, there was a worn out locomotive that nobody seemed to care about. Except maybe Charlie Weller, who was an old retired railroad engineer. And maybe nobody cared about old Charlie anymore either. At least it often seemed that way to Charlie. He had little to do but sit around and remember the good old days when he would run that ancient train up and down the tracks hauling freight.
The Best Verse of Art Fettig, C.S.P and Friends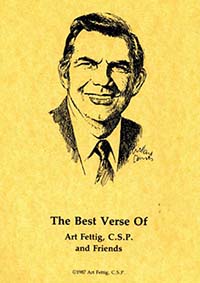 The entire collection of The Best Verse of Art Fettig, C.S.P. and Friends is now available as a PDF download for $2.
You can visit The Shop at Connert Media for full details. You can pay by any major credit or through your PalPal account.