See Categories: WXYZ |

Lee Alan on WXYZ's Club 1270

Lee Alan Facebook Posting, "OTHER DAYS - NEW YEARS EVE 1963 - Thanks to Jim Feliciano for posting this of (L to R) me. Brenda Lee, brother Joel Sebastian on the pilot for Club 1270. Notice the Brenda is holding "Thee Lee Alan Fined Toned Horn" At the opening of the show I was dressed as the New Year. Joel; introduced me wearing a DIAPER Ha! . We had a 49.6 percent share of audience watching television - 1.49 million people" [1]

Advertisement from Broadcasting February 18, 1963. [2]

References: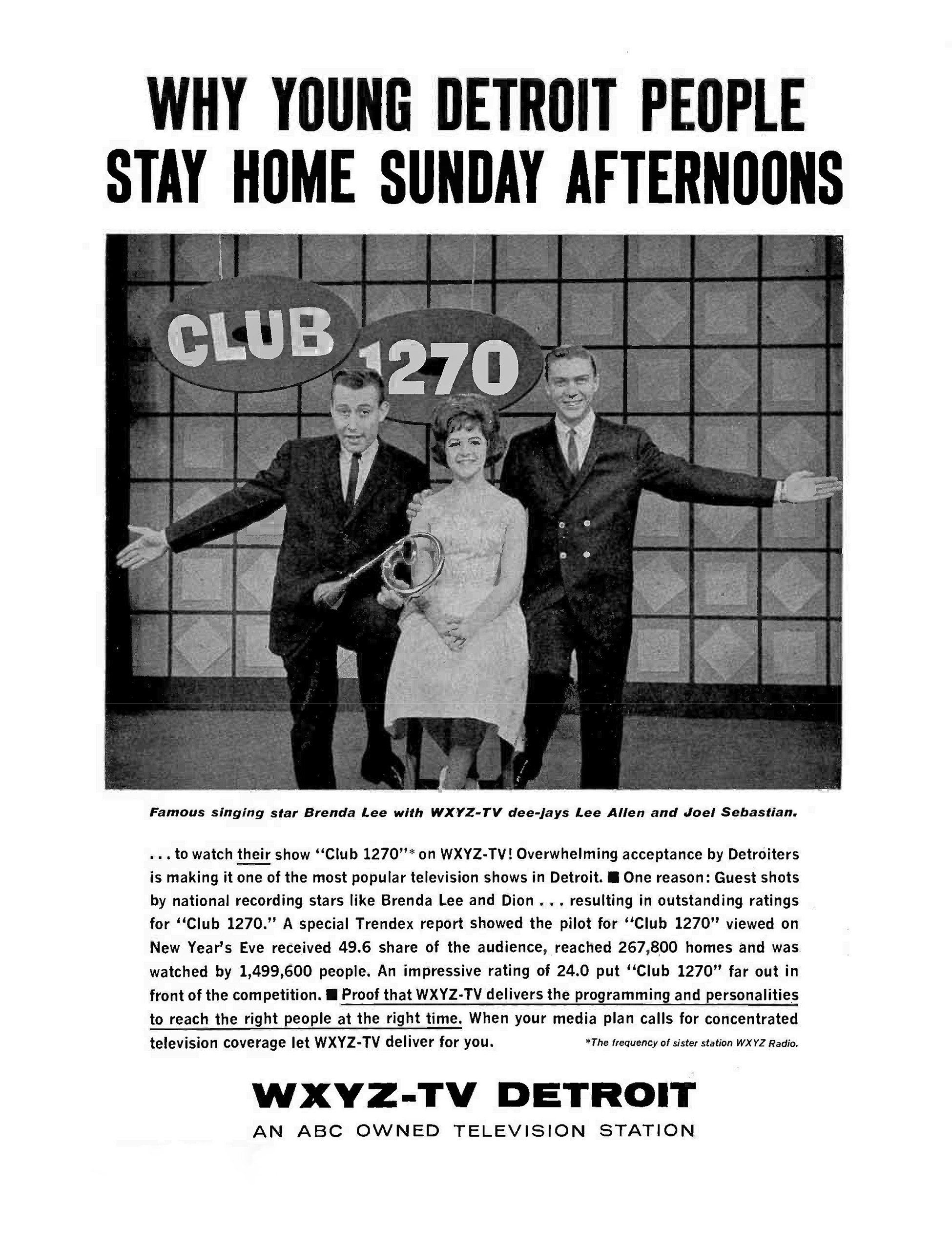 Lee Alan, Brenda Lee, Joel Sebastian
Client Reference(s):
---
Sebastian, Joel
Co-host of Club 1270 with Lee Alan. Late afternoon WXYZ-AM disc jockey. Died mid-1980x.
Recordings:
---
Alan, Lee
Co-host of Club 1270 with Joel Sebastian. Evening WXYZ-AM disc jockey. Lee Alan's "On the Horn". Circa 1962. Click Here for a full list of WXYZ Alumni and Staff.
With permission of Lee Alan, the following was posted on Facebook on December 23, 2015.

SEEING RED - - -
Years ago I was working at WXYZ radio in Detroit I went to Las Vegas for some meetings and stayed at the fabled Sands Hotel. One afternoon while waiting for a meeting I was in the casino playing the quarter slot machine.
In those days slot machines took real coins and when anyone won even a few coins they made a loud crashing noise as the machine dumped them into the metal tray that caught them. You could tell if someone was a big winner by how long the crashing lasted. They were all mechanical and also only about chest high and back to back. You could stand at your machine and look directly at the person playing the machine in the next isle facing you.
So there I was pulling the handle when this tall red headed smiling man stopped at the machine in the next isle facing me. It was the great comedian Red Skelton himself. He was the headliner that week in the Copa Room, the main showroom at the Sands. I pretended not to recognize him and just kept on playing my quarters. He was doing the same thing. Both of us pulling the handle and both spinning the wheels. There was one big difference. When I pulled the handle Nothing! When he pulled he won.... Every time!! Crash, clink, clink, clink I could hear his winnings dropping into the metal tray.
Soon people started recognizing who was playing and a large crowd gathered to watch this marvelous red headed clown play the slot machine. And soon they started to laugh. The more I'd lose, the more he'd win, and the louder the crowd would laugh. I was about to quit, but when I looked up again Red was gone. I turned to go myself when I saw this wonderful and famous clown walking toward me in my isle.
"Sir", he said with a smile so huge it would break anyone's face. "My name is Red Skelton". (As if everyone in the world back then didn't know it.) He went on: "Sir I came to apologize. You see I was having a little fun with you and I hope I didn't embarrass you too much. You see every time you pulled the handle and lost, ....I lost too. The difference was I had a handful of quarters. When the wheels stopped I threw them as hard as I could into the metal tray so they would make a noise loud enough for you to hear."
Unbelievable!
"The crowd wasn't laughing at me at all. They were laughing at the frustrated look on your face when I won every time and you lost every time". So Sir, please be my guest for dinner and tonight's show. I will have a front table waiting for you". And he turned and left.
WXYZ Radio and Channel 7 television were located in Broadcast House in Southfield, Michigan. It had everything one could imagine including its own cafeteria in a separate small house on grounds. One day, 5 years after the incident in Las Vegas I wanted lunch but didn't want the hassle and same old conversation in the station cafeteria so I jumped in the car and went to a nearby Howard Johnson's. It was mid afternoon and there was no one in the place except for me and another man sitting in a booth way at the back. Right! It was Red Skelton. All by himself just having lunch. By this time in my career I had met almost everyone from the Beatles to Elvis. But I found myself approaching that table like a star struck fan to try and get his autograph in my notebook, and at the same time ask what he was doing here in this empty old restaurant. ?
Red Skelton was one of the greatest painters of clowns who ever lived. I knew he couldn't possibly remember me and didn't bother reminding him of our encounter years earlier in Vegas. He said he was here to show some of his clown collection on a television show across the street at Broadcast House " Sure I'll sign your book". And he did. We exchanged some small talk, I thanked him and said goodbye.
I didn't look at that autograph for a few days. When I finally opened the notebook I read what he wrote.
"Thanks, Best Wishes. . . . and May God Bless "
Signed: RED SKELTON
PS: "Lee. if you ever go back to Vegas ...stay away from those quarter machines".
See also: Lee Alan Reicheld
Another great quote from Lee Allen is when he responded to a post by Erik Smith remembering John F. Kennedy's Assassination on Facebook, November 22, 2016, "At Broadcast House standing in WXYZ radio,master control when my late friend, News Director Ed Hardy shoved me out of the way as he scrambled at a dead run for a studio yelling "..put me on the air...put me on the air". Years later in Dallas I stood at Dealey Plaza looking up at the book depository...remembering....always remembering...."
Recordings:
References:
---
comments powered by
---
---
Dying To Be Happy: Discovering the Truth About Life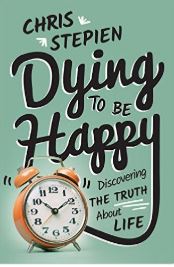 A few days before Thanksgiving 2014, author Chris Stepien found himself in an oncologist s office. But he wasn't the patient. Stepien's wife, Ellen, was just beginning her battle with aggressive breast cancer. That day, while listening to the oncologist's treatment strategy, Stepien began writing Dying to Be Happy: Discovering the Truth About Life.
In the pages of this book, a brush with a life-threatening disease sparks a frank discussion on mortality. The author explores the prospects of embracing death on a daily basis versus denying it. He encourages readers to follow the advice of Jesus Christ: always be ready for the end of life. Along the way, Stepien highlights a spectrum of short, true stories where people rise above the fear of death, including the harrowing account of a child who survived the Holocaust -- Stepien's own mother.
But Dying to Be Happy is more than an anthology of grim tales and close calls. It beckons readers to admit the inescapability of death in order to find true joy in this life and the next.
Good Morning Detroit - The Kelly & Company Story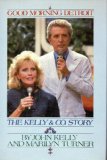 John Kelly and Marilyn Turner, Detroit's first couple of television, give us a rare glimpse into their private lives. Here you'll peek beneath the facade of the local celebrities and read their personal account, a story that is sometimes shocking, sometimes poignant, always honest and revealing. They speak of their early lives, their broken marriages, the ratings battles of the 60s and early 70s , the inside story of one of the most talked about Detroit romances as it blossomed between one of the city's hottest news anchors and its well-known weather girl.
History of Detroit Television, The - DVD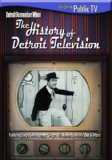 Michael Collins; Actor, Director; Scott Kemp, Director
The History of Detroit Television is more than just a film. It's a living museum, a monument to a time that could easily be forgotten. This program is a salute to a time when TV was as local as Vernors, Sanders Hot Fudge and Hudsons. The stars of the day were Soupy Sales, Van Patrick, Lou Gordon, George Pierrot, Bill Kennedy, Milky The Clown and a host of other colorful characters.
Horn Man: The Polish-American Musician in Twentieth-Century Detroit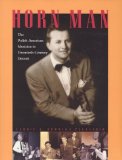 Detroit and its strong Polish community share in America's rich history of Polish music and customs. This work documents that history and details the development of the Polish-American musicians in Detroit who became known as polka musicians, even though their music was very diversified.
There Was A Time by George Burlbaugh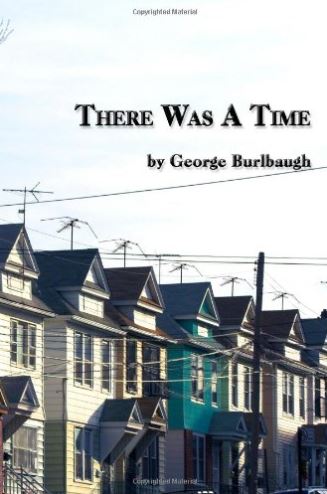 My involvement with television and television news began more than a half century ago, almost by accident. Out of High School, I installed tv antennas, went to Korea in communication intelligence and ended up a tv news director and network news producer. This is a look back at some of the things I remember best.