See Categories: Art Fettig |

How The Years Fly Bye

Art Fettig's Monday Morning Memo
May 22, 2017
800-441-7676 or 919-732-6994
artfettig@aol.com

In this Issue
o How The Years Fly Bye.
o Say Something Good
o Points To Ponder
o A Little Humor
o Quote
o To Subscribe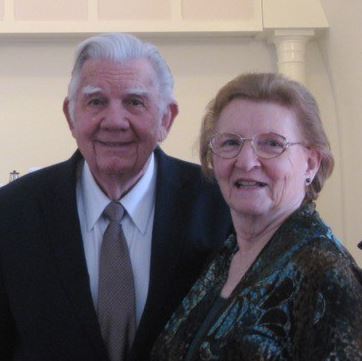 Art and Jean Fettig
How The Years Fly Bye
Jean and I will have been married over 90 years as you read this. (Not all of those years to each other.) I was married 39 years previously and she was 35 years. May 19th we will have been married 16 years together. We met online. I lived in Battle Creek, Michigan and she lived in Hillsborough, North Carolina. It was 1998 and I had just given a speech at the National Safety Congress and some fellow asked me if I would like to travel to Australia and give a series of Safety Speeches. He was just checking on fees and availability and such. It was a very tentative thing but it led me to check out the Internet for information on travel in Australia. Jean had just sold her travel agency and was helping the new owner and she knew a lot about Australia and darned if, through the miracle of the Internet, we got together. She asked me a lot of questions and I asked her a lot of questions and in time we stopped talking about travel and started asking about each other.
Well, we both must a liked the answers we were getting from each other because we soon got together and we've been together ever since. That prospect never did hire me to speak in Australia. We went there later as tourists. In fact, it seems like we went almost everywhere together. To the Artic Sea at Norway, To England and Turkey and Greece and New Zeeland and yes, all over the Carribean and Hawaii and many of the New England States and a mess of National Parks and I worked for the Army and Navy and Marines and Air Corps and for so many wonderful organizations. We rendezvoused in Mexico City, honeymooned in Wyoming and Estes Park, Colorado and gol dang, come July our collective age will be 170 and we ain't done travelin' yet.
I figure our sixteen years married is a good start.
As always, I appreciate your comments. Click Here to leave your comments on my Blog.
Say Something Good
Any old thing. I drug home this old model Weed Eater from a yard sale the other day. The seller showed me how the gas line was broken and needed replacement. "Other than that she was working fine about a year ago last time I used it." I thought hard about where it might be something special to someone. I thought about it for some time and came up with my son in law David. He's an engineer with a creative mind and when he visited I showed it to him and he said, "I can use that. It is old and has a wider shaft. I can mount a propeller on it and power our swamp boat at the farm with it." Now that is why I have been dragging old stuff home with me from yard sales all these years. David took one look at that Weed Eater and he didn't see what most others would see. He saw a unique possibility. In fact, he already had 3 Weed Eaters but they wouldn't work for a boat motor. This old one was what he had been seeking for some time. Ain't that something? It was wonderful! I can go for a whole week happy about that experience. In fact it just might re inspire me to haul home junk from yard sales for another five years and maybe then some.
May God Bless America and bring us world peace.
As always, I love reading your comments. Click Here to leave your comments on my Blog.
Points To Ponder
Human greatness does not lie in wealth or power, but in character and goodness. People are just people, and all people have faults and shortcomings, but all of us are born with a basic goodness. Anne Frank
A Little Humor
A old guy goes into a hamburger place and orders a hamburger. The counter man asks, "Do you want to eat it here or take it with you."
The old guy says quietly, "I was hopin' I could do both."
Quote
If you have an opportunity to make things better and you don't, then you are wasting your time on earth. Roberto Clemente
To Subscribe
Subscribe and unsubscribe at www.artfettig.com
Client Reference(s):
---
comments powered by
---
---
John H. Burdakin and the Grand Trunk Western Railroad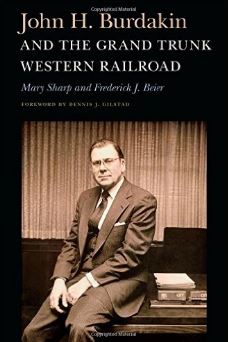 John H. Burdakin and the Grand Trunk Western Railroad provides a look at the principles and personal values that guided John H. Burdakin through a long, successful career as a top manager at three railroads—the Pennsylvania, the Penn Central, and finally the Grand Trunk Western, where he was president of the regional carrier from 1974 to 1986. The book, written from interviews with Burdakin before his death in 2014, gives real-life examples of how Burdakin's management principles and personal qualities helped him solve labor- management problems, update railroad technology, protect worker safety, and improve employee morale while managing a four thousand–person workforce. It introduces colorful characters who were involved in American railroads, as well as the serious, life-threatening issues that confronted railroads in the last half of the twentieth century in America. This book will provide insights for managers of any business as well as for those seeking to balance a successful career and a rewarding home life.
Trapped in Shades of Grey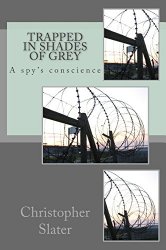 During the trying days of World War II, everyone was called upon to do their patriotic duty. But what if that duty required you to live, eat, sleep, and fight alongside the enemy? Christoph Ernst, the son of German immigrants, is recruited to become a deep cover agent in the German Wermacht. He excels at his assignment as a soldier and a spy. As the war in Europe heats up, he realizes that he has made a huge error- he has made friends and become a part of the army that he is helping to destroy. When the time comes, he is uncertain if he will betray his country or his friends. When treachery is your mission, where do your loyalties lie?
The Greatest Salesman in the World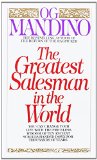 What you are today is not important... for in this runaway bestseller you will learn how to change your life by applying the secrets you are about to discover in the ancient scrolls.
Mandino's main philosophical message is that every person on earth is a miracle and should choose to direct their life with confidence and congruent to the laws that govern abundance.
The Santa Train by Art Fettig [Kindle]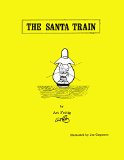 Once upon a time, there was a worn out locomotive that nobody seemed to care about. Except maybe Charlie Weller, who was an old retired railroad engineer. And maybe nobody cared about old Charlie anymore either. At least it often seemed that way to Charlie. He had little to do but sit around and remember the good old days when he would run that ancient train up and down the tracks hauling freight.
The Best Verse of Art Fettig, C.S.P and Friends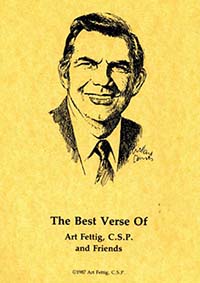 The entire collection of The Best Verse of Art Fettig, C.S.P. and Friends is now available as a PDF download for $2.
You can visit The Shop at Connert Media for full details. You can pay by any major credit or through your PalPal account.