See Categories: Art Fettig |

Stupid Is As Stupid Does

Art Fettig's Monday Morning Memo
June 5, 2017
800-441-7676 or 919-732-6994
artfettig@aol.com

In this Issue
o Stupid Is As Stupid Does
o Say Something Good
o Points To Ponder
o A Little Humor
o Quote
o To Subscribe

If you would like to comment on any portion of my newsletteres, please Click Here to leave your comments on my Blog.

Stupid Is As Stupid Does
Did you ever do anything really stupid? Things that cost you dearly? Maybe you lost a friend or a lover or a job or a career because of your stupidity. Maybe you got kicked out of school or were publicly humiliated. Maybe you went to jail.

Now if you are expecting me to go on and tell you about all of the stupid things I have done you are wrong. This isn't about my stupidity, it is about yours.

I can see a few pompous asses reading my newsletter and saying smugly, "I've never done anything stupid in my lifetime." Baloney! Just saying that is stupid.

Forrest Gump, that famous philosopher said, "Stupid is as stupid does."

I was just wondering what kind of world this would be if we - you and I - would all say, "OK, sure, I've done a lot of stupid, mean and nasty things in my lifetime and I wish I hadn't and it bothers me.

Here are 3 of the 12 steps used in Alcoholic Anonymous:

8. Made a list of all persons we had harmed, and became willing to make amends to them all.

9. Made direct amends to such people wherever possible, except when to do so would injure them or others.

10. Continued to take personal inventory and when we were wrong promptly admitted it.

Ho Ho, I was just thinking, What if everybody worked on those three steps, all of us, not just those in recovery programs. What if everybody in this world, including the people in Washington and Moscow and Beijing and everywhere. What if we all set out to becoming honest, caring, fun loving friends and neighbors? Sure its crazy! Nuts! Ridiculous! Impossible! But what good is a newsletter if it can't stir up your blood and your mind and your heart a little. OK, we'll compromise. Just do something nice for somebody today and see how good it feels.

Say Something Good
Toastmasters
I visited a booth at our local "Last Friday" doings in town the other night and talked with some folks who were Toastmasters. Those folks were really high on what their meetings were doing for folks in this community. I'm been exposed to many thousands of people who've attended International Toastmaster Conferences whose lives have changed because they joined Toastmasters and overcome their initial fear of public speaking. My own life changed dramatically because of Toastmasters.

So many of our young people are becoming addicted to texting. I believe they are losing or failing to develop their speaking skills. I also believe that the ability to get up on your feet and make your point at a meeting can do more to make you successful today than anything else you might learn through formal education.

Nuff sed. Check out Toastmasters today. May God Bless America and bring us world peace.

Points To Ponder
Faith is taking the first step even when you don't see the whole staircase. Martin Luther King, Jr.

A Little Humor
The Town Band had just finished a vigorous and not overly-harmonious selection and as the perspiring musicians sank to the seats after acknowledging the applause, the trombonist asked, "What's the next number?" The leader replied, "The Stars and Stripes Forever." "Oh no," gasped the trombonist. "I just played that."

Quote
Give me six hours to chop down a tree and I will spend the first four sharpening the axe. Abraham Lincoln

To Subscribe
Subscribe and unsubscribe at www.artfettig.com

Client Reference(s):
---
comments powered by
---
---
John H. Burdakin and the Grand Trunk Western Railroad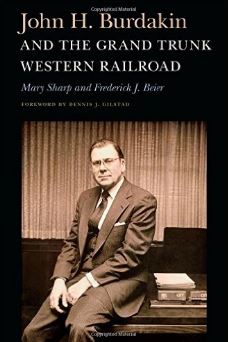 John H. Burdakin and the Grand Trunk Western Railroad provides a look at the principles and personal values that guided John H. Burdakin through a long, successful career as a top manager at three railroads—the Pennsylvania, the Penn Central, and finally the Grand Trunk Western, where he was president of the regional carrier from 1974 to 1986. The book, written from interviews with Burdakin before his death in 2014, gives real-life examples of how Burdakin's management principles and personal qualities helped him solve labor- management problems, update railroad technology, protect worker safety, and improve employee morale while managing a four thousand–person workforce. It introduces colorful characters who were involved in American railroads, as well as the serious, life-threatening issues that confronted railroads in the last half of the twentieth century in America. This book will provide insights for managers of any business as well as for those seeking to balance a successful career and a rewarding home life.
Trapped in Shades of Grey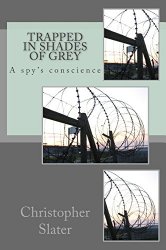 During the trying days of World War II, everyone was called upon to do their patriotic duty. But what if that duty required you to live, eat, sleep, and fight alongside the enemy? Christoph Ernst, the son of German immigrants, is recruited to become a deep cover agent in the German Wermacht. He excels at his assignment as a soldier and a spy. As the war in Europe heats up, he realizes that he has made a huge error- he has made friends and become a part of the army that he is helping to destroy. When the time comes, he is uncertain if he will betray his country or his friends. When treachery is your mission, where do your loyalties lie?
World War I: The Definitive Visual History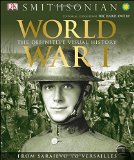 Written by historian R. G. Grant, and created by DK's award-winning editorial and design team, World War I charts the developments of the war from a global perspective. Using illustrated timelines, detailed maps, and personal accounts, readers will see the oft-studied war in a new light. Key episodes are set clearly in the wider context of the conflict, in-depth profiles look at the key generals and political leaders, and full-color photo galleries showcase the weapons, inventions, and new technologies that altered the course of history.
A vivid portrait of the confrontation on land, sea, and sky, World War I: The Definitive Visual Guide offers readers a bold and thoughtful new look at this complex and explosive moment in history.
The Greatest Salesman in the World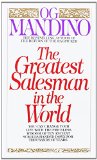 What you are today is not important... for in this runaway bestseller you will learn how to change your life by applying the secrets you are about to discover in the ancient scrolls.
Mandino's main philosophical message is that every person on earth is a miracle and should choose to direct their life with confidence and congruent to the laws that govern abundance.
The Santa Train by Art Fettig [Kindle]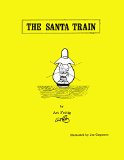 Once upon a time, there was a worn out locomotive that nobody seemed to care about. Except maybe Charlie Weller, who was an old retired railroad engineer. And maybe nobody cared about old Charlie anymore either. At least it often seemed that way to Charlie. He had little to do but sit around and remember the good old days when he would run that ancient train up and down the tracks hauling freight.