See Categories: Art Fettig |

Out Our Window

Art Fettig's Monday Morning Memo
June 12 , 2017
800-441-7676 or 919-732-6994
artfettig@aol.com

In this Issue
o Out Our Window
o Say Something Good
o Points To Ponder
o A Little Humor
o Quote
o To Subscribe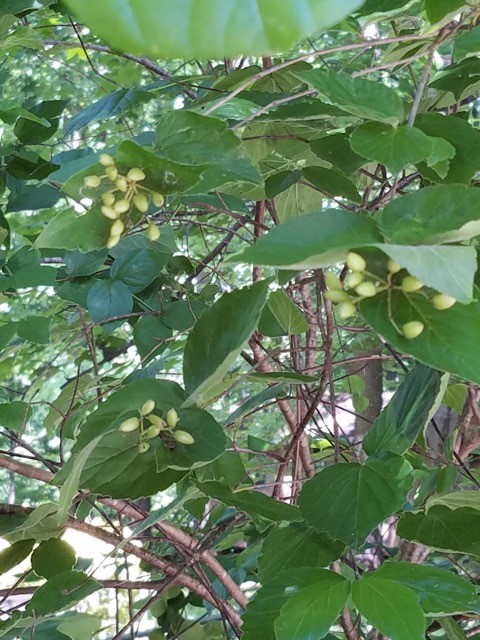 Out our window...
Out Our Window
Watching the squirrels recently was such a treat for wife Jean that I asked her to share with you what was going on. Here is her wonderful, in depth report.
It was sad to read that P.T. Barnum's Circus shut down, but on a much smaller scale we recently found a replacement right outside our office window .
Viburnum nudum is a deciduous shrub that grows in the wild, likely planted by birds. It leafs in spring, then pretty white flowers come, followed by berries…and that is where this story begins. A good mental exercise for Monday morning if you follow carefully, since we did not have a video camera handy.
Just outside the window are two sizable Viburnums, beneath the tall hickory trees where the squirrels do their daily, entertaining calisthenics. Younger branches on the Viburnum are willowy and the berries are at the end of the branch. Well, on this morning a squirrel with good sight spotted the berries and tried several times without success to climb to the end to reach them. He then spotted a young hickory tree whose branches are stronger and 'figgered how he could climb the hickory tree, then jump near the end of the Viburnum branch. Smart critter! He made the jump and clung to the Viburnum as it swayed and drooped, holding on alternately with all four sharp little feet, then front only. Still could not get his teeth to the berries. He revamped his plan, tried several limbs, finally spotted one that he could hang from using only his two back feet and reach the berries with his sharp little teeth! Never had I seen a squirrel hang by his back feet, full length suspended! It is not possible to describe how he reached this position. He stayed until he had his fill, then jumped (or fell?) to the ground.
I could see several lessons in watching this free show – determination, ingenuity, perseverance, appreciation for nature, struggle for food, AND value in turning off the computer and getting outside...for starters."
You may have your own story. I'd love to hear your comments. Click Here to leave your comments on my Blog.
Say Something Good
Old Shirts. Back in 1993 I went to Honolulu, Hawaii for some wonderful audiences on a number of topics. I made presentations for the U.S. Navy, for a Hawaiian Elementary School, for a Safety Specialist'sluncheon, keynoted The Governors Annual Safety Conference and oceanside I spoke for members of the Hawaiian National Speakers Association.
I visited Hilo Hattie's and bought a bright red and white floral shirt. I had slimmed down to perhaps 180 for that trip. When I married and moved here to Hillsborough we brought along that shirt and annually, when Jean moves my summer clothes downstairs to my bedroom I take that shirt off the hanger to see if it fits. And every year, sadly, we take it back upstairs. Well just the other day I put that shirt on and went out and did an hour program for a wonderful audience and when I got home we put it back on a hanger and took it back upstairs. It had fitted perfectly for the occasion. When I sat down though a couple of buttons were struggling to hang on.
I figured out on my fingers that is 24 years since I bought that shirt. I still feel good about the whole deal.
May God Bless America and bring us world peace.
Points To Ponder
When you really listen to another person from their point of view, and reflect back to them that understanding, it's like giving them emotional oxygen. Stephen Covey
(I just wish I could do that. Art)
A Little Humor
When I was a boy growing up in Detroit there was this other kid who never washed his feet. We called him Stinko. You could smell him coming down the street a block away. One day a neighbour lady gave Stinko some Odor Eaters and the next morning he put two of them in each shoe. Stinko just disappeared. We've never heard from him since. Figures.
Quote
When you rise in the morning, give thanks for the light, for your life, for your strength. Give thanks for your food and for the joy of living. If you see no reason to give thanks, the fault lies in yourself. Tecumseh
To Subscribe
Subscribe and unsubscribe at www.artfettig.com
Client Reference(s):
---
comments powered by
---
---
John H. Burdakin and the Grand Trunk Western Railroad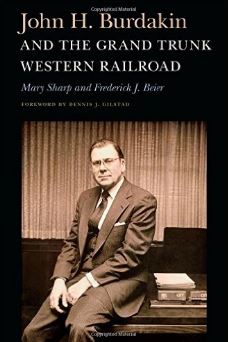 John H. Burdakin and the Grand Trunk Western Railroad provides a look at the principles and personal values that guided John H. Burdakin through a long, successful career as a top manager at three railroads—the Pennsylvania, the Penn Central, and finally the Grand Trunk Western, where he was president of the regional carrier from 1974 to 1986. The book, written from interviews with Burdakin before his death in 2014, gives real-life examples of how Burdakin's management principles and personal qualities helped him solve labor- management problems, update railroad technology, protect worker safety, and improve employee morale while managing a four thousand–person workforce. It introduces colorful characters who were involved in American railroads, as well as the serious, life-threatening issues that confronted railroads in the last half of the twentieth century in America. This book will provide insights for managers of any business as well as for those seeking to balance a successful career and a rewarding home life.
Bird B Gone MMFT-050 Flash Tape Bird Deterrent 1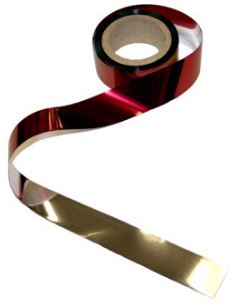 Made from an iridescent red and silver Mylar film, Flash Tape is specially designed to reflect sunlight and crackle in the wind.
Trapped in Shades of Grey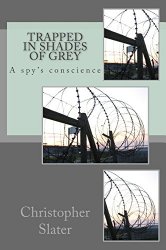 During the trying days of World War II, everyone was called upon to do their patriotic duty. But what if that duty required you to live, eat, sleep, and fight alongside the enemy? Christoph Ernst, the son of German immigrants, is recruited to become a deep cover agent in the German Wermacht. He excels at his assignment as a soldier and a spy. As the war in Europe heats up, he realizes that he has made a huge error- he has made friends and become a part of the army that he is helping to destroy. When the time comes, he is uncertain if he will betray his country or his friends. When treachery is your mission, where do your loyalties lie?
The Greatest Salesman in the World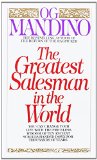 What you are today is not important... for in this runaway bestseller you will learn how to change your life by applying the secrets you are about to discover in the ancient scrolls.
Mandino's main philosophical message is that every person on earth is a miracle and should choose to direct their life with confidence and congruent to the laws that govern abundance.
The Santa Train by Art Fettig [Kindle]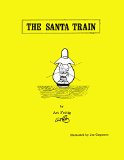 Once upon a time, there was a worn out locomotive that nobody seemed to care about. Except maybe Charlie Weller, who was an old retired railroad engineer. And maybe nobody cared about old Charlie anymore either. At least it often seemed that way to Charlie. He had little to do but sit around and remember the good old days when he would run that ancient train up and down the tracks hauling freight.