See Categories: Art Fettig |

Speaking--Early On

Art Fettig's Monday Morning Memo
June 19, 2017
800-441-7676 or 919-732-6994
artfettig@aol.com

In this Issue
o Speaking--Early On
o Say Something Good
o Points To Ponder
o A Little Humor
o Quote
o To Subscribe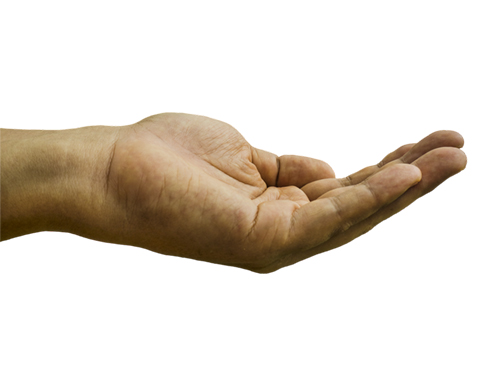 ... in the palm of your hand...
Speaking--Early On
In the early seventies most speakers would stand behind a podium and have their notes right in front of them. From the start my goal was to start out at the podium and then get out and walk around moving forward so that I'd talk personally to one group then another and another. I figured the podium came between me and the audience. I wanted everyone in that audience to feel that I was talking directly to them. This style demanded that I work mostly without notes. Instead of memorizing a speech word for word I'd just talk to the people. Of course this was all thought out bit by bit. I worked generally in five to seven minute segments and when I put up to ten of these together and work in some off the cuff humor and such I could actually talk for up to 90 minutes if that is what the programmer desired. Of course, my material had to be good enough and I had to deliver it in a way that would hold the audience all the way, no matter what time frame. Generally 45 minutes was a good length.
I was studying the styles of half a dozen of the top speakers. I even wrote a book about what I learned titled How To Hold An Audience In The Hollow Of Your Hand.
I was still working for the Grand Trunk Western Railroad at Battle Creek and when we stopped carrying passengers we had the passenger platforms standing idle. I used to go out and walk up and down the platforms rehearsing my speech segments. In my mind out there I suppose that anyone watching me could figure I was out of my mind or downright nuts. That didn't bother me. I was a man with a goal and a mission and a burning passion to improve my style and as quickly as possible.
My plan worked. Walking and talking became easier for me. I could go right out into the audience at banquets and do a whole presentation. The bookings that followed indicated that I was on the right track. (for speaking!)
Just maybe a whole lot of people discover that they have to break out of the norm to find success in whatever field they choose.
I can still see myself a walking and talking up and down that platform with gestures.
Say Something Good
I went to a new dentist this week, about a two minute ride from our home here in Hillsborough. Generally I hate going to the dentist but this time it was a pleasure. Of course this time I had no cavities. I walked out of that office after an exam and
cleaning and felt at the top of my game. The usual brush dentists send home with you is nothing like the personalized one in my little bag of brush, toothpaste and floss I came home with. This brush is engineered to do a super job. Now if anybody ever told me I'd be looking forward to my next trip to a dentist I'd a told them they were crazy but here I sit with a bright new smile saying that very thing. May God Bless America and bring us world peace.
Points To Ponder
The best thinking has been done in solitude. The worst has been done in turmoil. Thomas Edison
A Little Humor
If you ate pasta and antipasta would you still be hungry?
Quote
Anyone who stops learning is old, whether twenty or eighty. Anyone who keeps learning is young. The greatest thing in life is to keep your mind young. Henry Ford
To Subscribe
Subscribe and unsubscribe at www.artfettig.com
Client Reference(s):
---
comments powered by
---
---
John H. Burdakin and the Grand Trunk Western Railroad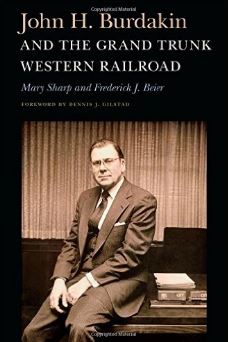 John H. Burdakin and the Grand Trunk Western Railroad provides a look at the principles and personal values that guided John H. Burdakin through a long, successful career as a top manager at three railroads—the Pennsylvania, the Penn Central, and finally the Grand Trunk Western, where he was president of the regional carrier from 1974 to 1986. The book, written from interviews with Burdakin before his death in 2014, gives real-life examples of how Burdakin's management principles and personal qualities helped him solve labor- management problems, update railroad technology, protect worker safety, and improve employee morale while managing a four thousand–person workforce. It introduces colorful characters who were involved in American railroads, as well as the serious, life-threatening issues that confronted railroads in the last half of the twentieth century in America. This book will provide insights for managers of any business as well as for those seeking to balance a successful career and a rewarding home life.
Trapped in Shades of Grey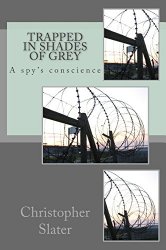 During the trying days of World War II, everyone was called upon to do their patriotic duty. But what if that duty required you to live, eat, sleep, and fight alongside the enemy? Christoph Ernst, the son of German immigrants, is recruited to become a deep cover agent in the German Wermacht. He excels at his assignment as a soldier and a spy. As the war in Europe heats up, he realizes that he has made a huge error- he has made friends and become a part of the army that he is helping to destroy. When the time comes, he is uncertain if he will betray his country or his friends. When treachery is your mission, where do your loyalties lie?
The Greatest Salesman in the World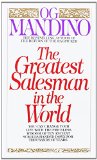 What you are today is not important... for in this runaway bestseller you will learn how to change your life by applying the secrets you are about to discover in the ancient scrolls.
Mandino's main philosophical message is that every person on earth is a miracle and should choose to direct their life with confidence and congruent to the laws that govern abundance.
The Santa Train by Art Fettig [Kindle]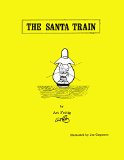 Once upon a time, there was a worn out locomotive that nobody seemed to care about. Except maybe Charlie Weller, who was an old retired railroad engineer. And maybe nobody cared about old Charlie anymore either. At least it often seemed that way to Charlie. He had little to do but sit around and remember the good old days when he would run that ancient train up and down the tracks hauling freight.
Andy Griffith Show - Season 1 [Video]
Season 1, Episode 1: Andy's son Opie, demands that their new housekeeper, Andy's aunt, be fired after the old one leaves to get married.