See Categories: Art Fettig |

What If?

Art Fettig's Monday Morning Memo
July 3, 2017
800-441-7676 or 919-732-6994
artfettig@aol.com

In this Issue
o What If?
o Say Something Good
o Points To Ponder
o A Little Humor
o Quote
o To Subscribe

What If?
(This is something I wrote and used in my Bicentennial speeches nationally in 1976.)

But what if at the battle of Bunker Hill, William Prescott had said, "Don't one of you fire until you see the whites of their eyes…and I'll be back tomorrow, fellows, to see how you're doing.

What if Patrick Henry had said, "Give me liberty---or preferably, time off for good behavior"?

What if those Boston Harbor patriots had said, "We can't throw that cargo overboard, it's time for our coffee break.."

What if John Paul Jones had said, "I have not yet begun to fight…but I'd sure prefer some kind of compromise."?

What if Benjamin Franklin had said, "You guys can all hang together, I'm going out to fly my kite."

And what if Paul Revere had said, "I can't ride tonight, fellows…my boy's over at his girl friend's with the family horse…?

And what did you say the last time you were asked to do something for America?

Go out today…tomorrow…look around you and be honest… and do something good for America!

I'd love to hear what you think. Please leave your comments on my blog by Clicking Here..

Say Something Good
I love a parade. Being a member of the Order of the Purple Heart I've been invited to ride in a parade over at Henderson, North Carolina. When we go driving by some of the older folks wave and some even applaud. I'd hate to try marching that far these days. The old legs have a mind of their own. You know, it is sort of nice to be treated sort of nice every now and then. Some folks might see me and say, "Oh, he's just an old man. A flag waver. Still I believe that we need to wave the American flag every now and then to remind ourselves and others that we sure do enjoy some good living and a lot of freedoms that people in many other nations cannot enjoy. May God continue to bless America and bring us world peace.

Points to Ponder
On signing the American Declaration of Independence.

This nation will remain the land of the free only so long as it is the home of the brave. John Hancock

A Little Humor
When you give a lesson in meanness to a critter or a person, don't be surprised if they learn their lesson.

Quote
Freedom is the oxygen of the soul. Moshe Dayan

To Subscribe
Visit www.ArtFettig.com

Client Reference(s):
---
comments powered by
---
---
Being-In, Being-For, Being-With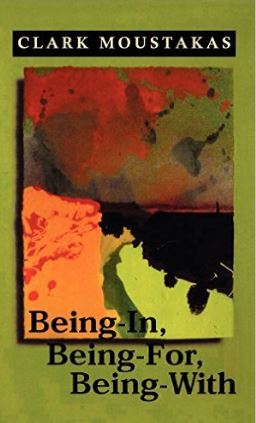 This text examines a series of pervasive themes of human existence and the challenges of being and relating. Areas investigated include: the nature and meaning of being different; possessiveness and being possessed; and dimensions of loneliness, mystery and self-disclosure.
Turning Your Customers into Long-Term Friends: The Secret Sauce that Guarantees Repeat and Referral Sales [Kindle Edition]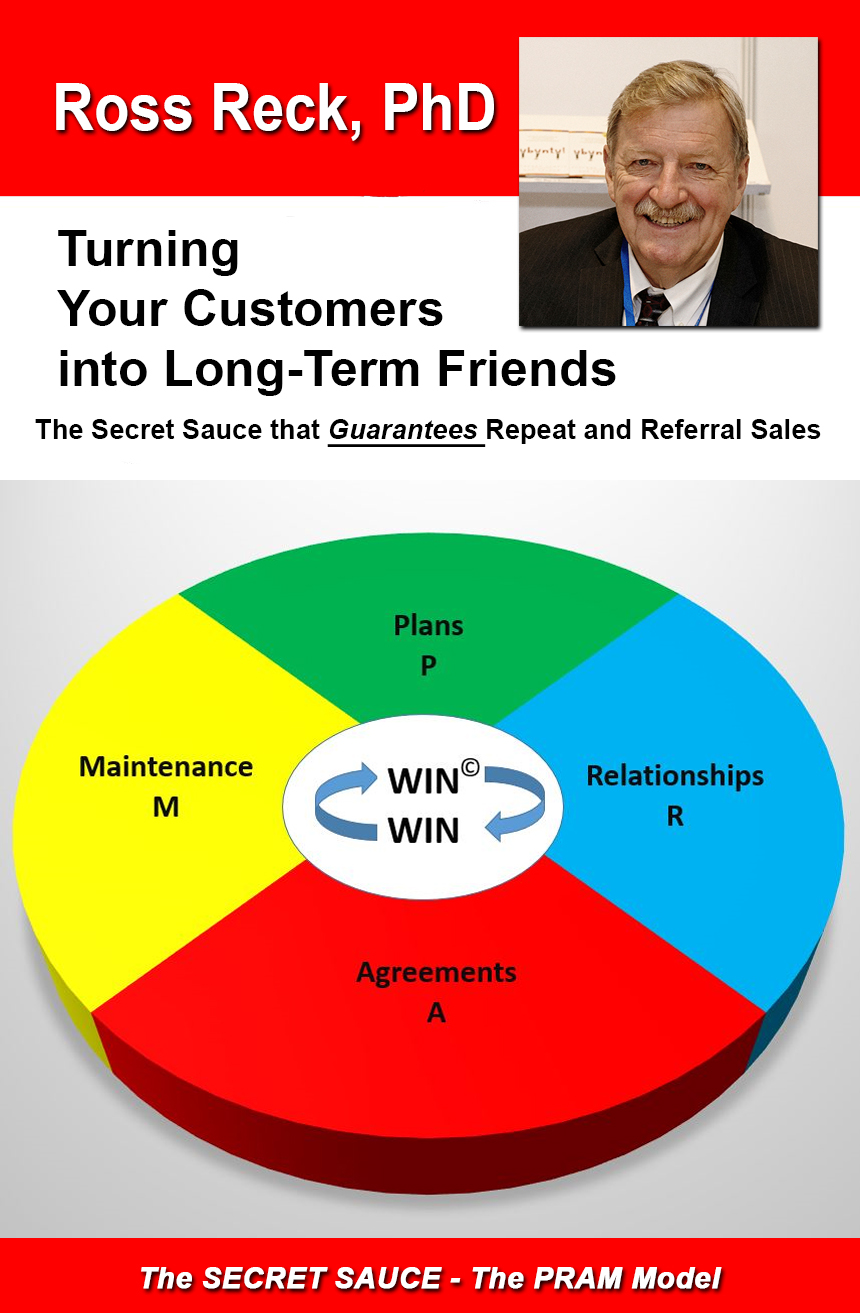 There's only one way to become an outstanding success as a salesperson. It's called repeat and referral sales. It doesn't matter if you're selling cars, real estate, insurance, pharmaceuticals, financial services or farm equipment. If you don't focus your efforts on generating repeat and referral sales, you're going nowhere as a salesperson. Furthermore, there's only one way in which you can get your customers to provide you with continuing repeat and referral sales and that's by turning them into long-term friends.
Let me give you an example: Joe Girard was a car salesperson for Merolis Chevrolet in Detroit. For 12 straight years Joe was listed in The Guinness Book of World Records for being the world's best new car salesperson. During his final year of selling cars, Joe sold 1,425 new Chevrolet cars and trucks! That's 1,425 new Chevrolet cars and trucks sold by a single salesperson during one calendar year!
John H. Burdakin and the Grand Trunk Western Railroad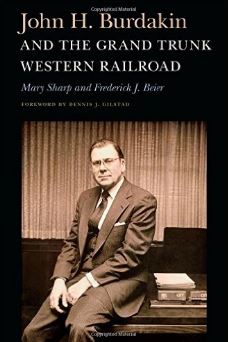 John H. Burdakin and the Grand Trunk Western Railroad provides a look at the principles and personal values that guided John H. Burdakin through a long, successful career as a top manager at three railroads—the Pennsylvania, the Penn Central, and finally the Grand Trunk Western, where he was president of the regional carrier from 1974 to 1986. The book, written from interviews with Burdakin before his death in 2014, gives real-life examples of how Burdakin's management principles and personal qualities helped him solve labor- management problems, update railroad technology, protect worker safety, and improve employee morale while managing a four thousand–person workforce. It introduces colorful characters who were involved in American railroads, as well as the serious, life-threatening issues that confronted railroads in the last half of the twentieth century in America. This book will provide insights for managers of any business as well as for those seeking to balance a successful career and a rewarding home life.
Tempe - Then and Now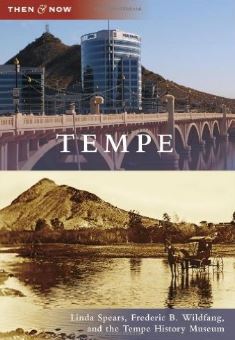 Charles Trumbull Hayden built the first canal on the south side of the Salt River in 1870. Soon after, he built a store, a flour mill, and a cable ferry across the river, and he started a town. Since then, Tempe has changed from a small farming community to a lively urban center. Moreover, Tempe's residential growth has made it the seventh-largest town in Arizona.
Writing Without Bullshit: Boost Your Career by Saying What You Mean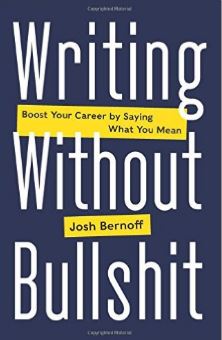 Joining the ranks of classics like The Elements of Style and On Writing Well, Writing Without Bullshit helps professionals get to the point to get ahead.
It's time for Writing Without Bullshit.
Writing Without Bullshit is the first comprehensive guide to writing for today's world: a noisy environment where everyone reads what you write on a screen. The average news story now gets only 36 seconds of attention. Unless you change how you write, your emails, reports, and Web copy don't stand a chance.
In this practical and witty book, you'll learn to front-load your writing with pithy titles, subject lines, and opening sentences. You'll acquire the courage and skill to purge weak and meaningless jargon, wimpy passive voice, and cowardly weasel words. And you'll get used to writing directly to the reader to make every word count.
At the center of it all is the Iron Imperative: treat the reader's time as more valuable than your own. Embrace that, and your customers, your boss, and your colleagues will recognize the power and boldness of your thinking.
Transcend the fear that makes your writing weak. Plan and execute writing projects with confidence. Manage edits and reviews flawlessly. And master every modern format from emails and social media to reports and press releases.
Stop writing to fit in. Start writing to stand out. Boost your career by writing without bullshit.