See Categories: Art Fettig |

Puzzles and Presentations

Art Fettig's Monday Morning Memo
July 17, 2017
800-441-7676 or 919-732-6994
artfettig@aol.com

In this Issue
o Puzzles and Presentations
o Say Something Good
o Points To Ponder
o A Little Humor
o Quote
o To Subscribe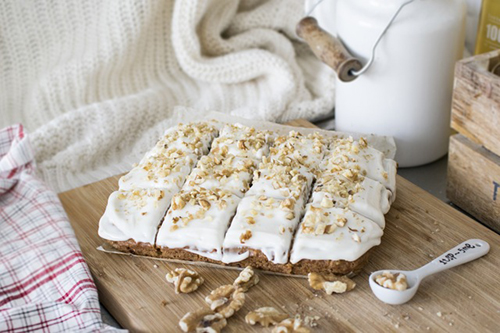 It was something like baking a cake...
Puzzles and Presentations
I made a presentation yesterday afternoon and this morning I am still examining how I put that talk together. I worked on it for a week and when I arrived at the site I was carrying a heavy boom box and a tan bag loaded with my 5 different CD's, books and about six or seven smaller notebooks of my poems and such. Certainly enough to go on for about four hours I guess. Those CD's had recordings of over 50 songs I had written, recorded by Greg Brayton and me. I'd worked out some opening lines and knew what I wanted to close with. It was the stuff in the middle I hadn't settled on. I've done something like this for years. I generally engage an audience personally after an introduction by a host and then get on with it. Then I let my material compete in my subconscious mind to get into the mix. This might sound like I am completely disorganized and too lazy to do the preparation but just the opposite is true. My goal in any presentation is to engage every attendee so that their attention is held all the way. I know that after fifty some years of making presentations my process works and I present just as if the ideas are new and fresh and I am excited about sharing them.
I did about 80 minutes I guess. We began early and so I finished on time. I used about a dozen poems, five or six recorded songs. I sang other parts of songs off key as is my manner.
It was something like baking a cake but not deciding what kind of cake you are mixing until it goes into the oven. A little humor, some pathos and a whole lot of energy and love. We laughed together, shared a tear or two and felt much better for it.
I made that presentation yesterday afternoon and this morning I feel tremendous. That group was wonderful.
If you have a comment, I'd love to hear from you. Please Click Here to leave your comments on my Blog.
Say Something Good
Poetry. I discovered an old book in my office library titled The Best Loved Poems of the American People. It was first published in 1936 and my copy was from the 37th printing in June, 1960. Lately I have been exploring the power of songs and poems in influencing history. As I thumbed through the books' 650 pages I discovered two poems that had been turned into songs. There might have been hundreds of them. One was Joyce Kilmer's wonderful poem, "Trees".
I will never forget the day I saw Duke Ellington's orchestra when Duke led a blind man to the floor mike at the Paradise Theatre in Detroit. It was Al Hibbler and he sang "Trees". What a memory. I googled it and what a thrill, now to hear Al Hibbler sing it once again. The other poem that became a song was "The Man On The Flying Trapeze" and the author was listed as "unknown". As a song the author is listed as whoever recorded it... Spike Jones, Eddie Cantor.
You can say what you want to about YouTube.com but the old songs I find, recorded by the original artist, bogs my mind. You might ask an elderly person about their favorite song from their youth and then pull it up on your phone and play it for them. It might become an awesome moment for both of you.
May God Bless America and bring us world peace.
Points To Ponder
The test of success is not what you do when you are on top. Success is how high you bounce when you hit bottom.George S. Patton
A Little Humor
the bumble bee a simple soul
does not believe in Birth Control
and that is why, in times like these
we have so many sons of bees.
Quote
You cannot escape the responsibility of tomorrow by evading it today. Abraham Lincoln
To Subscribe
Subscribe and unsubscribe at www.artfettig.com
Client Reference(s):
---
comments powered by
---
---
John H. Burdakin and the Grand Trunk Western Railroad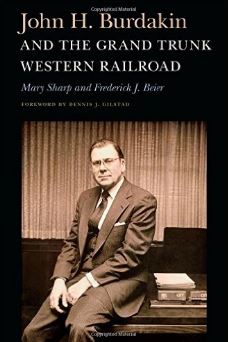 John H. Burdakin and the Grand Trunk Western Railroad provides a look at the principles and personal values that guided John H. Burdakin through a long, successful career as a top manager at three railroads—the Pennsylvania, the Penn Central, and finally the Grand Trunk Western, where he was president of the regional carrier from 1974 to 1986. The book, written from interviews with Burdakin before his death in 2014, gives real-life examples of how Burdakin's management principles and personal qualities helped him solve labor- management problems, update railroad technology, protect worker safety, and improve employee morale while managing a four thousand–person workforce. It introduces colorful characters who were involved in American railroads, as well as the serious, life-threatening issues that confronted railroads in the last half of the twentieth century in America. This book will provide insights for managers of any business as well as for those seeking to balance a successful career and a rewarding home life.
Trapped in Shades of Grey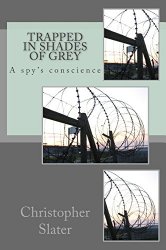 During the trying days of World War II, everyone was called upon to do their patriotic duty. But what if that duty required you to live, eat, sleep, and fight alongside the enemy? Christoph Ernst, the son of German immigrants, is recruited to become a deep cover agent in the German Wermacht. He excels at his assignment as a soldier and a spy. As the war in Europe heats up, he realizes that he has made a huge error- he has made friends and become a part of the army that he is helping to destroy. When the time comes, he is uncertain if he will betray his country or his friends. When treachery is your mission, where do your loyalties lie?
The Greatest Salesman in the World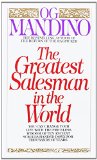 What you are today is not important... for in this runaway bestseller you will learn how to change your life by applying the secrets you are about to discover in the ancient scrolls.
Mandino's main philosophical message is that every person on earth is a miracle and should choose to direct their life with confidence and congruent to the laws that govern abundance.
The Santa Train by Art Fettig [Kindle]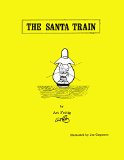 Once upon a time, there was a worn out locomotive that nobody seemed to care about. Except maybe Charlie Weller, who was an old retired railroad engineer. And maybe nobody cared about old Charlie anymore either. At least it often seemed that way to Charlie. He had little to do but sit around and remember the good old days when he would run that ancient train up and down the tracks hauling freight.
The Best Verse of Art Fettig, C.S.P and Friends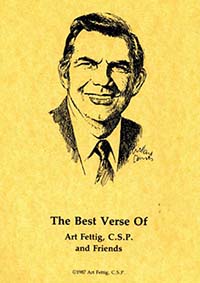 The entire collection of The Best Verse of Art Fettig, C.S.P. and Friends is now available as a PDF download for $2.
You can visit The Shop at Connert Media for full details. You can pay by any major credit or through your PalPal account.