See Categories: Art Fettig |

My double-headed stringless banjo adventure

Art Fettig's Monday Morning Memo
August 7, 2017
800-441-7676 or 919-732-6994
artfettig@aol.com

In this Issue
o My double-headed stringless banjo adventure
o Say Something Good
o Points To Ponder
o A Little Humor
o Quote
o To Subscribe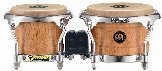 My double-headed stringless banjo adventure
I saw it listed in a senior's programs booklet. "Share Your Songs". I drove over to Chapel Hill to their Senior Center and met two young (by my standards but old by most's,) gentlemen with guitars. The notice said to bring our acoustic instruments.
Are finger bongos an "acoustic instrument"? As opposed to electronic drums I guess they are but some folkish music followers sway towards the early Grand Old Opry tradition of banning drums from their stage. I just said "This is my double-headed stringless-banjo" and they smiled friendly smiles, probably in deference to my obvious aging. What a joy it was watching these two gents having so much fun and producing such wonderful music individually and then together. Stringlessly, I stumbled through the lyrics of a couple of my songs and they were most patient and kind.
What a laid back relaxing way to spend a joy filled hour and a half. I was hummin' all the way home.
Say Something Good
Orange Community Players/Annie We just attended the final performance of Annie and I can vouch for the fact that not one person on that stage today left anything behind. Everyone in the cast performed like a dedicated performer and it was such a joy to be in that audience. During a musical number titled N.Y.C., featuring a stage full of people, one stood out for me. You've heard the expression "Lost in a crowd." Well in this wonderful number one could say that Chantel Bryant might well be "found in a crowd" onstage because of her magnificent voice. For me that was the highlight of the show, musically, and that says a lot because of the level of superior talent that shared the stage. Hillsborough, NC was truly blessed with this showcase of fine local talent and this production of Annie. May God bless America and keep our troops from harm.
Points To Ponder
You never lose by loving. You always lose by holding back. Barbara De Angelis
A Little Humor
I just heard from Bill Bailey. He isn't coming home.
Quote
All the adversity I've had in my life, all my troubles and obstacles, have strengthened me... You may not realize it when it happens, but a kick in the teeth may be the best thing in the world for you. Walt Disney
To Subscribe
Subscribe and unsubscribe at www.artfettig.com
Client Reference(s):
---
comments powered by
---
---
Being-In, Being-For, Being-With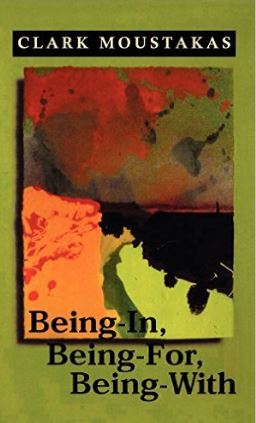 This text examines a series of pervasive themes of human existence and the challenges of being and relating. Areas investigated include: the nature and meaning of being different; possessiveness and being possessed; and dimensions of loneliness, mystery and self-disclosure.
Turning Your Customers into Long-Term Friends: The Secret Sauce that Guarantees Repeat and Referral Sales [Kindle Edition]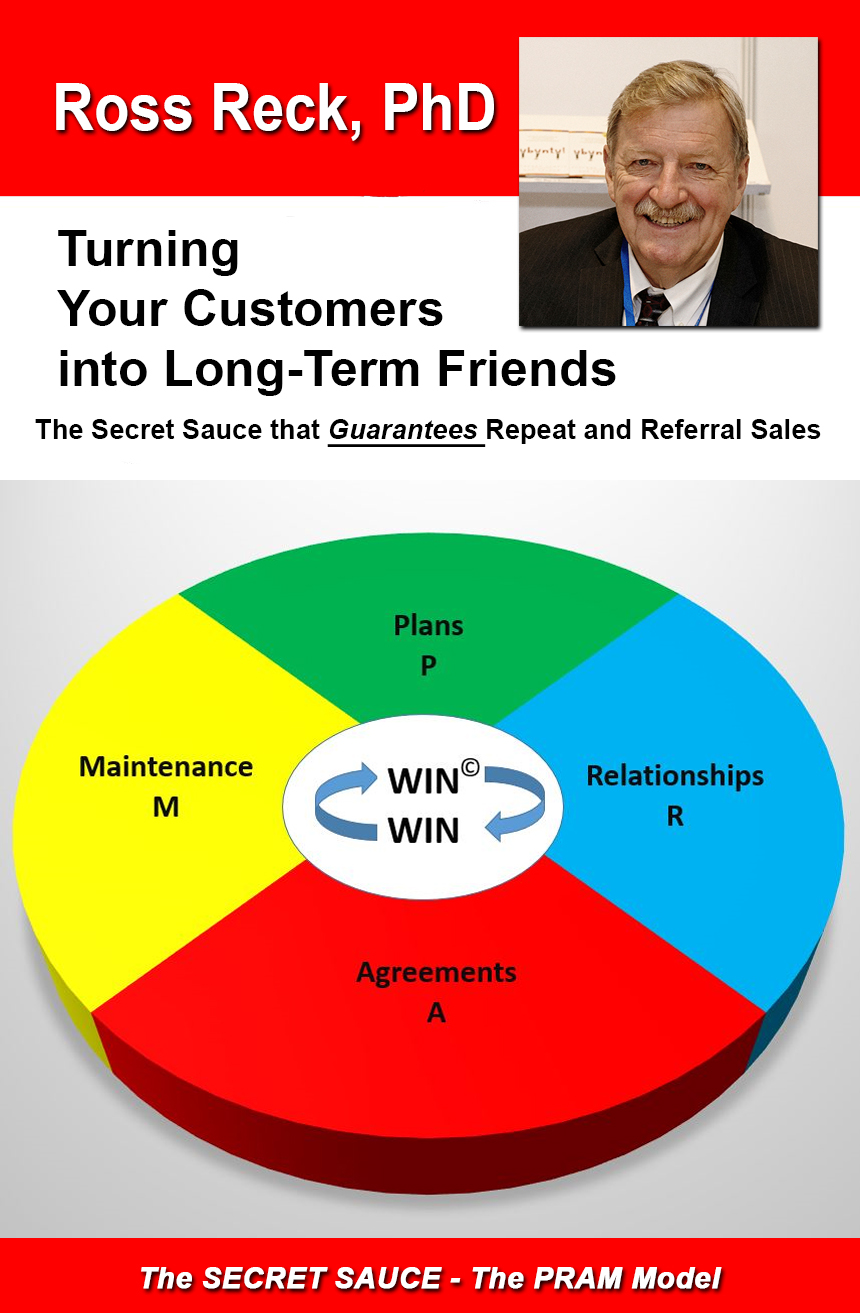 There's only one way to become an outstanding success as a salesperson. It's called repeat and referral sales. It doesn't matter if you're selling cars, real estate, insurance, pharmaceuticals, financial services or farm equipment. If you don't focus your efforts on generating repeat and referral sales, you're going nowhere as a salesperson. Furthermore, there's only one way in which you can get your customers to provide you with continuing repeat and referral sales and that's by turning them into long-term friends.
Let me give you an example: Joe Girard was a car salesperson for Merolis Chevrolet in Detroit. For 12 straight years Joe was listed in The Guinness Book of World Records for being the world's best new car salesperson. During his final year of selling cars, Joe sold 1,425 new Chevrolet cars and trucks! That's 1,425 new Chevrolet cars and trucks sold by a single salesperson during one calendar year!
John H. Burdakin and the Grand Trunk Western Railroad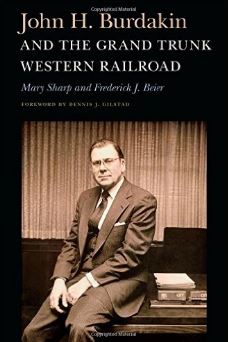 John H. Burdakin and the Grand Trunk Western Railroad provides a look at the principles and personal values that guided John H. Burdakin through a long, successful career as a top manager at three railroads—the Pennsylvania, the Penn Central, and finally the Grand Trunk Western, where he was president of the regional carrier from 1974 to 1986. The book, written from interviews with Burdakin before his death in 2014, gives real-life examples of how Burdakin's management principles and personal qualities helped him solve labor- management problems, update railroad technology, protect worker safety, and improve employee morale while managing a four thousand–person workforce. It introduces colorful characters who were involved in American railroads, as well as the serious, life-threatening issues that confronted railroads in the last half of the twentieth century in America. This book will provide insights for managers of any business as well as for those seeking to balance a successful career and a rewarding home life.
Tempe - Then and Now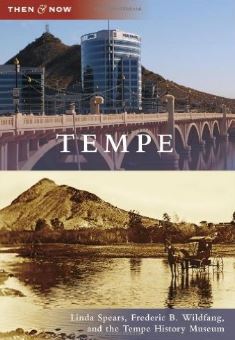 Charles Trumbull Hayden built the first canal on the south side of the Salt River in 1870. Soon after, he built a store, a flour mill, and a cable ferry across the river, and he started a town. Since then, Tempe has changed from a small farming community to a lively urban center. Moreover, Tempe's residential growth has made it the seventh-largest town in Arizona.
Writing Without Bullshit: Boost Your Career by Saying What You Mean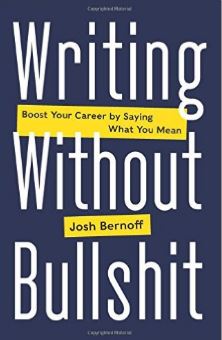 Joining the ranks of classics like The Elements of Style and On Writing Well, Writing Without Bullshit helps professionals get to the point to get ahead.
It's time for Writing Without Bullshit.
Writing Without Bullshit is the first comprehensive guide to writing for today's world: a noisy environment where everyone reads what you write on a screen. The average news story now gets only 36 seconds of attention. Unless you change how you write, your emails, reports, and Web copy don't stand a chance.
In this practical and witty book, you'll learn to front-load your writing with pithy titles, subject lines, and opening sentences. You'll acquire the courage and skill to purge weak and meaningless jargon, wimpy passive voice, and cowardly weasel words. And you'll get used to writing directly to the reader to make every word count.
At the center of it all is the Iron Imperative: treat the reader's time as more valuable than your own. Embrace that, and your customers, your boss, and your colleagues will recognize the power and boldness of your thinking.
Transcend the fear that makes your writing weak. Plan and execute writing projects with confidence. Manage edits and reviews flawlessly. And master every modern format from emails and social media to reports and press releases.
Stop writing to fit in. Start writing to stand out. Boost your career by writing without bullshit.