See Categories: Art Fettig |

Don't Wait Too Long

Art Fettig's Monday Morning Memo
October 16, 2017
800-441-7676 or 919-732-6994
artfettig@aol.com

In this Issue
o Don't Wait Too Long
o Say Something Good
o Points To Ponder
o A Little Humor
o Quote
o To Subscribe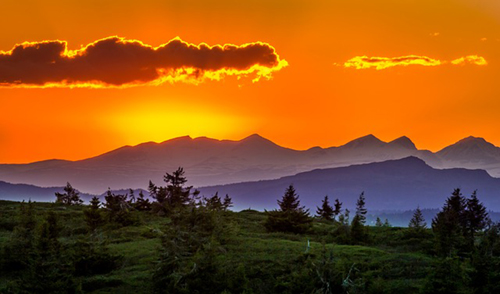 Don't Wait Too Long
Back in 2,000 I wrote a song titled "Don't wait too long to make your dreams come true." One verse said, "Tell your Mama and your Papa that you love them every day. Cause it won't be too long 'til your Mama and your Papa's gone away." Greg Brayton and I recorded that song, and I often play it for senior groups when I am making a presentation. If I want to be honest, I do believe I play that song and sing along with it more for myself than for anyone else. I need to be reminded often that now is the time to live my life to the fullest. I must give credit to my daughter, Nancy, who on a recent visit talked me up that little walk to Mt. Eno near our home. I am trying hard to listen and recognize other opportunities and respond to them in a positive manner. I guess we all need a good kick in the rear end every now and then. Here is another verse from my song, "You say you got no time for playin', You're workin' the whole night through. Well now, well, if you got no time for playin' You;ll soon be old and sad and blue." I think it is time for a stroll.
What are your dreams? I'd love to hear from you. Please leave your comments on my Blog by Clicking Here.
Say Something Good
Lately I have noticed that people have changed their manner of greeting me when I, a stranger, walk up to them at a yard sale or such. Over the years I have become accustomed to greetings like "Whatta ya say man?" or "Hey man, what's happening?" Or maybe a friendly, "Good Morning!" Recently I have observed more and more strangers look at me and ask, "Are you alright?" "Would you like to sit down?" I generally answer them by doing a little dance. I give them a big smile while I sing, "Zip a dee do da, Zip a dee day. My oh my what a wonderful day." After three or four choruses, I buy something from them that is very inexpensive and get out of there fast. I don't want any of them calling 9-1-1.
After my shower and shampoo I looked good to me in the mirror. OK, so my face does look a little like the Wrinkle Fairy slept on it all night, but for 88 I look good to me. I guess others have to get used to our aging in small doses, not have it thrust upon them by someone walking across their front lawn possibly with a slight hint of instability. I have noticed people going out of their way to hold doors for me when I go shopping, in fact I have seen several running toward a door that needs opening when I am approaching. It looks like they are trying to beat me inside the store and I prepare for an ugly bump but no, they are just exceeding the need for courtesy.
My mama taught me to open doors for women or even girls and now this turnabout seems like excessive fair play sometimes.
It's not that I don't need help. It's that I don't like needing it. God bless them all though, and please God, protect our troops and bring us world peace.
Points To Ponder
Living with integrity means: Not settling for less than what you know you deserve in your relationships. Asking for what you want and need from others. Speaking your truth, even though it might create conflict or tension. Behaving in ways that are in harmony with your personal values. Making choices based on what you believe, and not what others believe. Barbara De Angelis
A Little Humor
I love being married. It's so great to find that one special person you want to annoy for the rest of your life!
Quote
All blame is a waste of time. No matter how much fault you find with another, and regardless of how much you blame him, it will not change you. The only thing blame does is to keep the focus off you when you are looking for external reasons to explain your unhappiness or frustration. You may succeed in making another feel guilty about something by blaming him, but you won't succeed in changing whatever it is about you that is making you unhappy. Wayne W. Dyer (I think I should read that one again....and again.....and again.)
To Subscribe
Subscribe and unsubscribe at www.artfettig.com
Client Reference(s):
---
comments powered by
---
---
John H. Burdakin and the Grand Trunk Western Railroad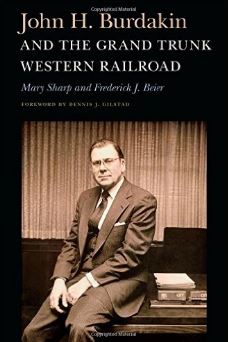 John H. Burdakin and the Grand Trunk Western Railroad provides a look at the principles and personal values that guided John H. Burdakin through a long, successful career as a top manager at three railroads—the Pennsylvania, the Penn Central, and finally the Grand Trunk Western, where he was president of the regional carrier from 1974 to 1986. The book, written from interviews with Burdakin before his death in 2014, gives real-life examples of how Burdakin's management principles and personal qualities helped him solve labor- management problems, update railroad technology, protect worker safety, and improve employee morale while managing a four thousand–person workforce. It introduces colorful characters who were involved in American railroads, as well as the serious, life-threatening issues that confronted railroads in the last half of the twentieth century in America. This book will provide insights for managers of any business as well as for those seeking to balance a successful career and a rewarding home life.
Horn Man: The Polish-American Musician in Twentieth-Century Detroit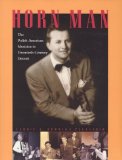 Detroit and its strong Polish community share in America's rich history of Polish music and customs. This work documents that history and details the development of the Polish-American musicians in Detroit who became known as polka musicians, even though their music was very diversified.
Trapped in Shades of Grey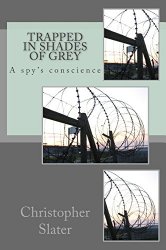 During the trying days of World War II, everyone was called upon to do their patriotic duty. But what if that duty required you to live, eat, sleep, and fight alongside the enemy? Christoph Ernst, the son of German immigrants, is recruited to become a deep cover agent in the German Wermacht. He excels at his assignment as a soldier and a spy. As the war in Europe heats up, he realizes that he has made a huge error- he has made friends and become a part of the army that he is helping to destroy. When the time comes, he is uncertain if he will betray his country or his friends. When treachery is your mission, where do your loyalties lie?
The Greatest Salesman in the World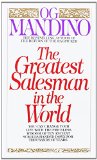 What you are today is not important... for in this runaway bestseller you will learn how to change your life by applying the secrets you are about to discover in the ancient scrolls.
Mandino's main philosophical message is that every person on earth is a miracle and should choose to direct their life with confidence and congruent to the laws that govern abundance.
The Santa Train by Art Fettig [Kindle]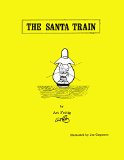 Once upon a time, there was a worn out locomotive that nobody seemed to care about. Except maybe Charlie Weller, who was an old retired railroad engineer. And maybe nobody cared about old Charlie anymore either. At least it often seemed that way to Charlie. He had little to do but sit around and remember the good old days when he would run that ancient train up and down the tracks hauling freight.