See Categories: Art Fettig |

Mentors and such

Art Fettig's Monday Morning Memo
November 6, 2017
919-732-6994
artfettig@aol.com

In This Issue
o Mentors and Such
o Say Something Good
o Points to Ponder
o A Little Humor
o Quote
o To Subscribe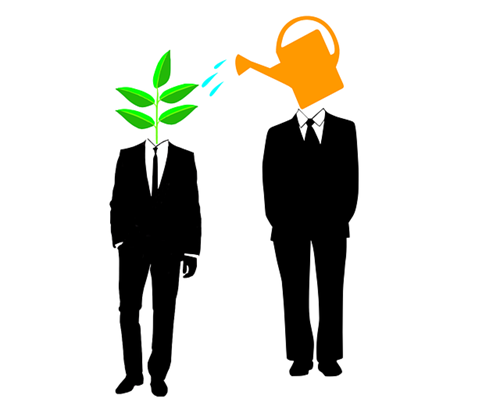 Mentors and such.
Have you ever identified those individuals who had a major influence in your success and progress?
A few years ago I identified the two men who had the most positive impact on my life. Their framed photos soon found a place on my wall. Seeing them daily I soon developed a nagging feeling that two more men's photos should be up there with the first two. And that had gone on now for years and more photos of men and women who played major or sometimes lessor roles in whatever successes achieved Perhaps it was their signs of interest or maybe needed words of encouragement at a given moment. In some cases it was just an Attaboy from an unexpected source. One of those old song lyrics that keep popping into my head goes, "Little things mean a lot." And little things we say and do can help or hurt others, sometimes in a major way.
I have been so blessed, so many times, by the kindness of other professional speakers, or authors, or teachers, or family members, or even the kindness of strangers has influenced my life and my career. I guess that is it. Blessings. And they have come at all times and places and often from the least expected source.
What I have found is that it is critical that we keep our minds and our hearts open for such blessings and we must fight off that cynicism which creeps in.. We must ever renew our trust in others while discovering opportunities to be of service to others.
I bet you have similar situations. I'd love if you could share them with me by visiting my Blog and making a comment there by Clicking Here.
Say Something Good
Veterans Day, held on the anniversary of the end of World War I, previously called Armistice Day, is a federal holiday to honor all veterans. Veterans Day 2017 is Saturday, Nov. 11. "As we express our gratitude, we must never forget that the highest appreciation is not to utter words, but to live by them." 
—John F. Kennedy
If you asked me what I accomplished fighting in Korea 1951-53 I must admit that we wasted a lot of lives and effort for that conflict lives on and on.
Points to Ponder
Men make history and not the other way around. In periods where there is no leadership, society stands still. Progress occurs when courageous, skillful leaders seize the opportunity to change things for the better. Harry S. Truman
A Little Humor
Sometimes you get and sometimes you get got.
Quote
Character is the ability to carry out a good resolution long after the excitement of the moment has passed. Cavett Robert
To Subscribe
Subscribe and unsubscribe at www.artfettig.com
Client Reference(s):
---
comments powered by
---
---
John H. Burdakin and the Grand Trunk Western Railroad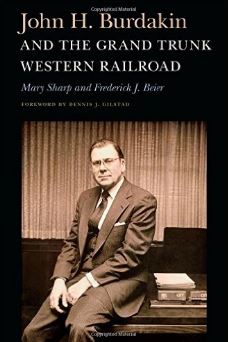 John H. Burdakin and the Grand Trunk Western Railroad provides a look at the principles and personal values that guided John H. Burdakin through a long, successful career as a top manager at three railroads—the Pennsylvania, the Penn Central, and finally the Grand Trunk Western, where he was president of the regional carrier from 1974 to 1986. The book, written from interviews with Burdakin before his death in 2014, gives real-life examples of how Burdakin's management principles and personal qualities helped him solve labor- management problems, update railroad technology, protect worker safety, and improve employee morale while managing a four thousand–person workforce. It introduces colorful characters who were involved in American railroads, as well as the serious, life-threatening issues that confronted railroads in the last half of the twentieth century in America. This book will provide insights for managers of any business as well as for those seeking to balance a successful career and a rewarding home life.
Trapped in Shades of Grey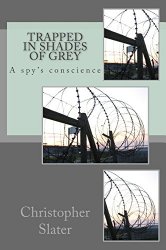 During the trying days of World War II, everyone was called upon to do their patriotic duty. But what if that duty required you to live, eat, sleep, and fight alongside the enemy? Christoph Ernst, the son of German immigrants, is recruited to become a deep cover agent in the German Wermacht. He excels at his assignment as a soldier and a spy. As the war in Europe heats up, he realizes that he has made a huge error- he has made friends and become a part of the army that he is helping to destroy. When the time comes, he is uncertain if he will betray his country or his friends. When treachery is your mission, where do your loyalties lie?
The Greatest Salesman in the World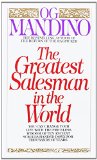 What you are today is not important... for in this runaway bestseller you will learn how to change your life by applying the secrets you are about to discover in the ancient scrolls.
Mandino's main philosophical message is that every person on earth is a miracle and should choose to direct their life with confidence and congruent to the laws that govern abundance.
The Santa Train by Art Fettig [Kindle]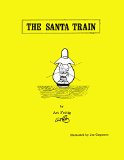 Once upon a time, there was a worn out locomotive that nobody seemed to care about. Except maybe Charlie Weller, who was an old retired railroad engineer. And maybe nobody cared about old Charlie anymore either. At least it often seemed that way to Charlie. He had little to do but sit around and remember the good old days when he would run that ancient train up and down the tracks hauling freight.
The Best Verse of Art Fettig, C.S.P and Friends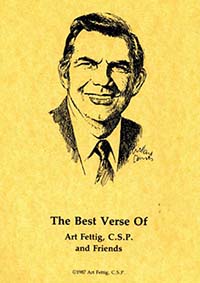 The entire collection of The Best Verse of Art Fettig, C.S.P. and Friends is now available as a PDF download for $2.
You can visit The Shop at Connert Media for full details. You can pay by any major credit or through your PalPal account.