See Categories: Art Fettig |

My First Car

Art Fettig's Monday Morning Memo
November 20, 2017
919-732-6994
artfettig@aol.com

In This Issue
o Car memories
o Say Something Good
o Points to Ponder
o A Little Humor
o Quote
o To Subscribe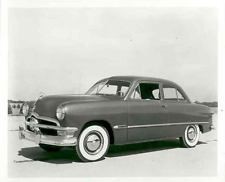 Check out my registration papers below!
Car Memories
My first car.
A 1950 black Ford Tudor, loaded with extras. A radio, heater and white wall tires. I bought it on my 21st birthday, July 5, 1950 and paid cash for it, $1,200. Money I'd saved from my job at the railroad. (Those were the days.) Nine months later I was drafted into the U.S. Army and reluctantly kissed my first car goodbye.
What were some of your "first"? I'd love to hear your comments. Please post them on my Blog by Clicking Here.
Say Something Good
A Yankee In Their Midst
Ambience hell, when I sat down amongst that BoJangles Saturday Morning Gathering, it was a true North Carolina talkin' mess, like a crash course in Advanced Southern Talk, 1-2-3 all crammed in together.
I'd been livin' here in Hillsborough, North Carolina for eighteen years but even so I wasn't prepared for the way this crowd was all hyped up with their special $1, twenty ounce sweet tea cups with free refills.
They was talkin', all of them! I swear, all of them. Why there wasn't one listener in that whole mess except me. They grow a real crop of talkers here in North Carolina and it is a joy to hear all of them a goin' on full speed like that. Southerners talk real slow but that sweet, sweet tea had kicked them all up a few notches and not only were they a goin' full speed and the volume kept goin' up, up, up until they was all a shoutin' at one another and laughin' and smilin' and even hootin' some. They was.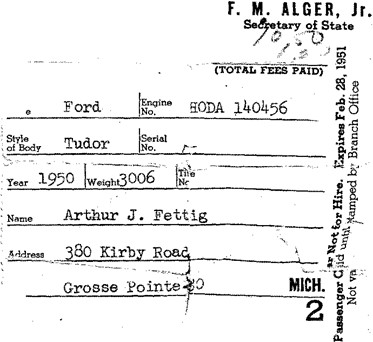 I'll tell ya, it is a real joy when they get those morning farmers and all of those good ol' Southern folks in Bo's on a Saturday Morning and it is contagious. A real joy!
May God Bless America and bring us world peace. Amen
Points to Ponder
The single biggest problem in communications is the illusion that it has taken place. George Bernard Shaw.
A Little Humor
Old Chinese Proverb. "If thy enemy wrong thee, buy each of his children a drum."
Quote
It is not true that people stop pursuing dreams because they grow old, they grow old because they stop pursuing dreams. Gabriel Carcia Marquez
To Subscribe
Client Reference(s):
---
comments powered by
---
---
John H. Burdakin and the Grand Trunk Western Railroad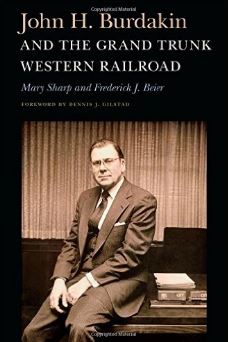 John H. Burdakin and the Grand Trunk Western Railroad provides a look at the principles and personal values that guided John H. Burdakin through a long, successful career as a top manager at three railroads—the Pennsylvania, the Penn Central, and finally the Grand Trunk Western, where he was president of the regional carrier from 1974 to 1986. The book, written from interviews with Burdakin before his death in 2014, gives real-life examples of how Burdakin's management principles and personal qualities helped him solve labor- management problems, update railroad technology, protect worker safety, and improve employee morale while managing a four thousand–person workforce. It introduces colorful characters who were involved in American railroads, as well as the serious, life-threatening issues that confronted railroads in the last half of the twentieth century in America. This book will provide insights for managers of any business as well as for those seeking to balance a successful career and a rewarding home life.
Winbag 15730 Air Wedge Alignment Tool, Inflatable Shim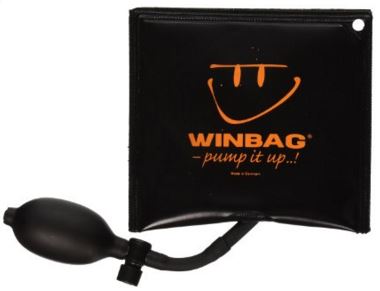 WINBAG-pump it up..! The WINBAG inflatable air cushion is an innovative alignment tool that can replace shims and wedges when leveling and installing windows, doors, kitchen cabinets, and household appliances. Unlike wooden shims and plastic wedges that can mar surfaces, the WINBAG air wedge doesn't leave marks and is gentle on its surroundings. The WINBAG's inflatable air cushion is made of fiber reinforced material that is durable enough to be used time and time again. Its very powerful, hand operated pump gives the WINBAG a maximum load of 220 pounds per bag. Accomplish larger jobs by adding another WINBAG to increase capacity. The WINBAG spans gaps from 3/32 to 2 inches with infinite adjusting possibilities and deflates at the touch of a button. The WINBAG can even be used to level furniture around the house or as an effective door stopper. With the WINBAG, a single professional installer can position, adjust, align, level, and hold work materials in place, saving time and reducing costs.
Rockin' Down the Dial: The Detroit Sound of Radio (From Jack the Bellboy to the Big 8) by David Carson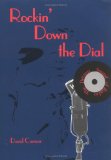 Memories of Detroit radio.
Trapped in Shades of Grey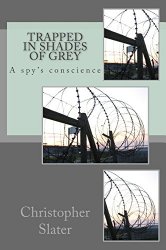 During the trying days of World War II, everyone was called upon to do their patriotic duty. But what if that duty required you to live, eat, sleep, and fight alongside the enemy? Christoph Ernst, the son of German immigrants, is recruited to become a deep cover agent in the German Wermacht. He excels at his assignment as a soldier and a spy. As the war in Europe heats up, he realizes that he has made a huge error- he has made friends and become a part of the army that he is helping to destroy. When the time comes, he is uncertain if he will betray his country or his friends. When treachery is your mission, where do your loyalties lie?
The Greatest Salesman in the World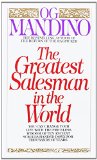 What you are today is not important... for in this runaway bestseller you will learn how to change your life by applying the secrets you are about to discover in the ancient scrolls.
Mandino's main philosophical message is that every person on earth is a miracle and should choose to direct their life with confidence and congruent to the laws that govern abundance.