See Categories: Art Fettig |

A Substitute

Art Fettig's Monday Morning Memo
November 27, 2017
919-732-6994
artfettig@aol.com

In This Issue
o A Substitute
o Say Something Good
o Points to Ponder
o A Little Humor
o Quote
o To Subscribe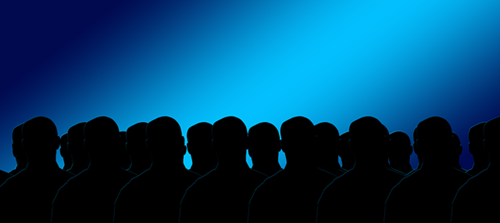 ... and then listen for the laughter.
A Substitute
One of my fondest memories as a speaker was the time I was called in by General Foods Management Club to substitute for Euell Gibbons, a natural food TV celebrity. I lived right there In Battle Creek, Michigan where the meeting was to be held. Euell was forever being shown on TV eating cattails and other weird foods he'd locate out in the woods. I worked hard on my opening lines for my talks and so I opened with a comment on being the substitute for Euell Gibbons. I said, "Unfortunately, Ewell could not be with you this evening. I understand he was detained in the Upper Peninsula for violating a virgin pine.(pause) He said he just couldn't resist those crazy cones." (pause)
Let me digress. Once when the great comic Jonathan Winters was interviewed on a show about comedy he said that when he was learning comedy he was told to tell a joke, hit the punch line hard and then slowly count to five waiting for the laughter. Then he said, "I still haven't learned to do it silently. One, two, three, four, five."
Well when I'd write these new opening lines for a speech I had to practice them in my mind. In my rehearsals I used to hit the punch line hard and then count to five silently and then listen for the laughter. I learned to wait until the laughter built too because some audiences are a little slower catching on. And I learned how to let the laughter begin to ebb before I would continue. (Don't step on the laugh.) I learned that there were a thousand ways to mess up a joke and so not all of those opening lines worked the way I visualized them in my mind.
That night I got a great laugh on the first line and then greater laughter and applause on the second. I was home free with that audience from there on. When you are being paid as a professional speaker your job is to win over that audience every time.
Another challenge I faced that evening is best described in this well known quote. "A prophet is without honor in his home town." I've been told by those who know the Bible much, much more than I do that Jesus could not work miracles in his home town. Well, I knew I certainly wasn't in His league.
Now the reason that presentation sticks out in my mind was that I finally had the courage to open with new material and even though this was a home town group I managed to do a great job. It was a small booking but a giant step forward in my career. Most of what I did that evening was my original material. I'd been gaining confidence, building my repertoire and having enough success on a national basis to feel good about my career. I didn't work any miracles that evening but I sure came a long way.
Do you have a story about "confidence"? I'd love to hear from you. You can leave your comments on my Blog by Clicking Here.
Say Something Good
It was way too much Lasagna for either of us to eat and so we started splitin' one. We asked for an extra plate. Both of us bein' over eighty, we just don't eat that much any way. They served buttered French bread with it and we both walked out of the restaurant stuffed. Oh yes, we each ordered a Coke and turned down refills. Some folks might think we looked cheap or lacking in the proper restaurant etiquette. So who gives a darn. I never was that thrilled with etiquette and other high falutin' attitudes anyway. Jean just tolerates me the way I am. I always figured that people who walk around with their noses in the air are really low falutin' inside and they know it and they are tryin' to cover up their low falutin'-ness.
The Lasagna was heavenly...and just enough.
May God Bless America and bring us world peace.
Points to Ponder
Have you learned the lessons only of those who admired you, and were tender with you, and stood aside for you? Have you not learned great lessons from those who braced themselves against you, and disputed passage with you? Walt Whitman
A Little Humor
You show me a man who keeps both feet on the ground and I'll show you a man that can't get his pants on.
Quote
I am struggling to maintain the government, not to overthrow it. I am struggling especially to prevent others from overthrowing it. Abraham Lincoln
To Subscribe
Subscribe and unsubscribe at www.artfettig.com
Client Reference(s):
---
comments powered by
---
---
John H. Burdakin and the Grand Trunk Western Railroad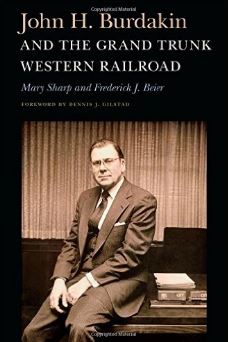 John H. Burdakin and the Grand Trunk Western Railroad provides a look at the principles and personal values that guided John H. Burdakin through a long, successful career as a top manager at three railroads—the Pennsylvania, the Penn Central, and finally the Grand Trunk Western, where he was president of the regional carrier from 1974 to 1986. The book, written from interviews with Burdakin before his death in 2014, gives real-life examples of how Burdakin's management principles and personal qualities helped him solve labor- management problems, update railroad technology, protect worker safety, and improve employee morale while managing a four thousand–person workforce. It introduces colorful characters who were involved in American railroads, as well as the serious, life-threatening issues that confronted railroads in the last half of the twentieth century in America. This book will provide insights for managers of any business as well as for those seeking to balance a successful career and a rewarding home life.
Trapped in Shades of Grey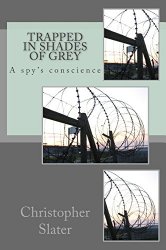 During the trying days of World War II, everyone was called upon to do their patriotic duty. But what if that duty required you to live, eat, sleep, and fight alongside the enemy? Christoph Ernst, the son of German immigrants, is recruited to become a deep cover agent in the German Wermacht. He excels at his assignment as a soldier and a spy. As the war in Europe heats up, he realizes that he has made a huge error- he has made friends and become a part of the army that he is helping to destroy. When the time comes, he is uncertain if he will betray his country or his friends. When treachery is your mission, where do your loyalties lie?
World War I: The Definitive Visual History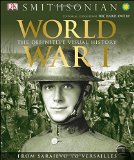 Written by historian R. G. Grant, and created by DK's award-winning editorial and design team, World War I charts the developments of the war from a global perspective. Using illustrated timelines, detailed maps, and personal accounts, readers will see the oft-studied war in a new light. Key episodes are set clearly in the wider context of the conflict, in-depth profiles look at the key generals and political leaders, and full-color photo galleries showcase the weapons, inventions, and new technologies that altered the course of history.
A vivid portrait of the confrontation on land, sea, and sky, World War I: The Definitive Visual Guide offers readers a bold and thoughtful new look at this complex and explosive moment in history.
The Greatest Salesman in the World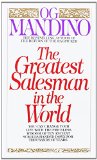 What you are today is not important... for in this runaway bestseller you will learn how to change your life by applying the secrets you are about to discover in the ancient scrolls.
Mandino's main philosophical message is that every person on earth is a miracle and should choose to direct their life with confidence and congruent to the laws that govern abundance.
The Santa Train by Art Fettig [Kindle]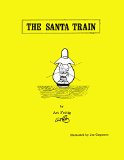 Once upon a time, there was a worn out locomotive that nobody seemed to care about. Except maybe Charlie Weller, who was an old retired railroad engineer. And maybe nobody cared about old Charlie anymore either. At least it often seemed that way to Charlie. He had little to do but sit around and remember the good old days when he would run that ancient train up and down the tracks hauling freight.