See Categories: Art Fettig |

A Bad Example

Art Fettig's Monday Morning Memo
December 4, 2017
919 732 6994
artfettig@aol.com

In This Issue
o A Bad Example
o Say Something Good
o Points to Ponder
o A Little Humor
o Quote
o To Subscribe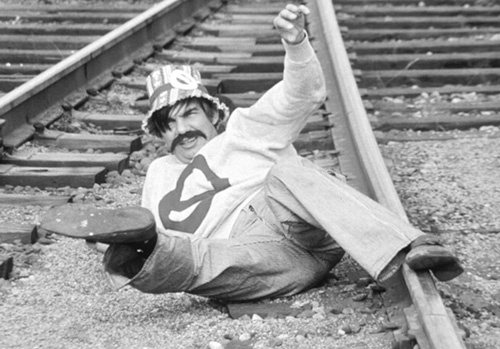 A Bad Example
I guess you could say that Father Skiffington, S.J. was my first Mentor. He was my English teacher in my junior year at the University of Detroit High School. Somehow I had been named "Staff Poet" on the Cub Newspaper and he had been reading some of my stuff. One day he called me aside and said, "Art, I do believe God had a plan when He created every living individual and that He gave every one of us a special talent. If we can just discover our special talent and hone it and find ways to use our talent for the good of all humankind then this could become a world full of love and peace and understanding." Then he looked me straight in the eye and said, "Art, I do believe that you were put on this earth to serve as a bad example." I replied, "Yes Father, and look at the great job I am doing with this talent." I could serve well as a bad example in both my conduct and in my academic achievement there.
Later I taught a course titled "You can sell your writing." It was built around a poem I'd written which was rejected twenty-five times. I sold it the 26th time out. My course gave struggling authors the challenge to carry on and some found success. At the railroad years later I played the role of Joe No No in our A-V productions on Safety. Joe No No would break every safety role and we'd show me lying on the ground and we even brought in a stretcher and showed me getting into an ambulance and moaning with great pain. So many times both writers and professional speakers have shared with me how I had inspired them. Some said to me, "Art, I saw you succeeding and it convinced that I could do better in some way and I did." What is your special talent and what are you doing with it right now?
Let's hear about your special talent. Please leave your comments on my Blog by Clicking Here.
Say Something Good
Flying Southwest. Two bags checked free. Two carry on bags free. Change reservation free, free cancellation. No phone reservation fee. Courtesy, free. Generally humor on most flights, free. On-time performance in our limited experience has been outstanding. Fares? Sometimes amazing. Compared to other airlines? You mean there are other airlines?
May God bless America and bring us world peace.
Points to Ponder
Keep on going, and the chances are that you will stumble on something, perhaps when you are least expecting it. I never heard of anyone ever stumbling on something sitting down. Charles F. Kettering
A Little Humor
Bumper Sticker: If You Can Read This, I've Lost My Trailer
Quote
The difference between successful people and really successful people is that really successful people say no to almost everything. Warren Buffett
To Subscribe
Subscribe and unsubscribe at www.artfettig.com
Client Reference(s):
---
comments powered by
---
---
John H. Burdakin and the Grand Trunk Western Railroad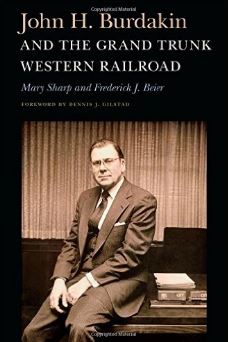 John H. Burdakin and the Grand Trunk Western Railroad provides a look at the principles and personal values that guided John H. Burdakin through a long, successful career as a top manager at three railroads—the Pennsylvania, the Penn Central, and finally the Grand Trunk Western, where he was president of the regional carrier from 1974 to 1986. The book, written from interviews with Burdakin before his death in 2014, gives real-life examples of how Burdakin's management principles and personal qualities helped him solve labor- management problems, update railroad technology, protect worker safety, and improve employee morale while managing a four thousand–person workforce. It introduces colorful characters who were involved in American railroads, as well as the serious, life-threatening issues that confronted railroads in the last half of the twentieth century in America. This book will provide insights for managers of any business as well as for those seeking to balance a successful career and a rewarding home life.
Trapped in Shades of Grey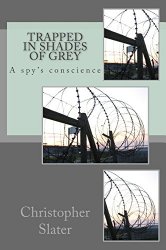 During the trying days of World War II, everyone was called upon to do their patriotic duty. But what if that duty required you to live, eat, sleep, and fight alongside the enemy? Christoph Ernst, the son of German immigrants, is recruited to become a deep cover agent in the German Wermacht. He excels at his assignment as a soldier and a spy. As the war in Europe heats up, he realizes that he has made a huge error- he has made friends and become a part of the army that he is helping to destroy. When the time comes, he is uncertain if he will betray his country or his friends. When treachery is your mission, where do your loyalties lie?
World War I: The Definitive Visual History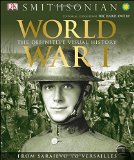 Written by historian R. G. Grant, and created by DK's award-winning editorial and design team, World War I charts the developments of the war from a global perspective. Using illustrated timelines, detailed maps, and personal accounts, readers will see the oft-studied war in a new light. Key episodes are set clearly in the wider context of the conflict, in-depth profiles look at the key generals and political leaders, and full-color photo galleries showcase the weapons, inventions, and new technologies that altered the course of history.
A vivid portrait of the confrontation on land, sea, and sky, World War I: The Definitive Visual Guide offers readers a bold and thoughtful new look at this complex and explosive moment in history.
The Greatest Salesman in the World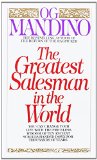 What you are today is not important... for in this runaway bestseller you will learn how to change your life by applying the secrets you are about to discover in the ancient scrolls.
Mandino's main philosophical message is that every person on earth is a miracle and should choose to direct their life with confidence and congruent to the laws that govern abundance.
The Santa Train by Art Fettig [Kindle]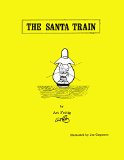 Once upon a time, there was a worn out locomotive that nobody seemed to care about. Except maybe Charlie Weller, who was an old retired railroad engineer. And maybe nobody cared about old Charlie anymore either. At least it often seemed that way to Charlie. He had little to do but sit around and remember the good old days when he would run that ancient train up and down the tracks hauling freight.