See Categories: Art Fettig |

A Writer?

Art Fettig's Monday Morning Memo
December 11th, 2017
919 732 6994
artfettig@aol.com

In This Issue
o A Writer?
o Say Something Good
o Points to Ponder
o A Little Humor
o Quote
o To Subscribe

A Writer?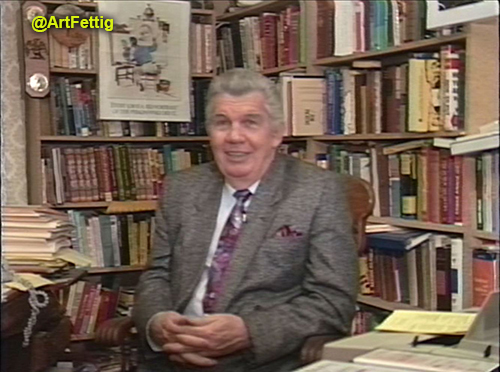 Art Fettig in his Battle Creek office

Did you ever look back on your life and ask yourself, "What if I had done things differently?" I just looked at what I had written and started snickering to myself. What a can of worms that thought could produce. I could play a game of "shoulda, coulda, woulda..." There is a song that Sammy Davis used to sing and the lyric went, "I've gotta be me." That is the way I felt when it came to writing and to being a professional speaker too. I always gave myself the freedom to follow my muse. I let my mind, my creative imagination take me to whatever path called me and I would follow it until another voice called. I guess I can stand back and look at what I've written and say "I've done it my own way." What a rack of books I have written - humor, creativity, speaking, safety, sales, a mess of children's books, music, novels. First a humorous Army adventure, a book on two old coots in search of a hit song, an adventure novel on a Success Rally, and some spiritual books - Platinum Rule, Love is the Target, Mentor: Secrets of the Ages and Serenity! Serenity! Living the Serenity Prayer.

Follow the muse...follow the muse.. What a journey it has been. Yes, what a challenge and what a joy too.

Working on a booklet titled "Stuff I Wrote" I came up with 104 books or booklets I have written in my career since that day early in 1961 when I decided to become a writer. I remember the day I followed up on a want ad in the Battle Creek Enquirer offering an Upright Underwood Typewriter for sale. I bought it. And I bought a ream of paper and I went to a local printer and had 100 business cards printed that read, "Art Fettig, Freelance Writer."

I climbed the narrow stairway to our big 3rd floor attic in the home we had just purchased in Battle Creek, Michigan and insulated the walls and ceiling and put up big florescent lights. A local travel agency gave me some big posters to faraway places with strange sounding names and I covered the walls with them. I picked up an old table and a typewriter stand and when my wife and I got our four little children off to bed I would walk upstairs to the attic and do my writing. And I wrote and I wrote and I wrote and I haven't stopped writing since then.

For me the joy was in the writing. I often felt as if I could leap over tall buildings. Most importantly, since that day when I bought that old used Underwood typewriter and had those business cards printed I have lived my life without a bit of alcohol. Writing and speaking has opened so many doors for me and led me to so many amazing adventures in my life that it sometimes almost overwhelms me. All I ever asked from a book or booklet is that it paid its own way. Bring in enough sales to pay for the next one. Everything else is an unexpected blessing. The real joy is in the writing.

I'd love to hear stories about your passions. Please leave your comments on my Blog by Clicking Here.

Say Something Good
Dippin in fondue. Ummm Ummm! That is good eatin'. There is just nothin' like dippin' chunks of bread or cut up apples or bits of tender steak or what have you into a bubbling fondue pot. Not only was our recent adventure with fondue eating wonderful but it brought back some memories for me that go way back in time to when I was visiting Europe with my teen age children, Nancy and Daniel and we found ourselves wandering around Switzerland on our vacation. It was dinner time and I'd heard about fondue and even found it listed in my Europe on $10 a day book which was sort of my bible for our style of foreign travel. When I suggested it my children rebelled. They wanted to find a McDonalds. At that time there were no McDonalds to be found in Europe and when I marched them into a upscale restaurant for our fondue experience I had a couple of unhappy campers on my hands. Of course, once we settled in and they tasted a few bites it turned into a wonderful experience. Everyone in our family now has a fondue pot and the tradition carries on. Isn't it strange how we are inclined to resist new things? I guess I am the worst at this in our extended family. Oh, I am so glad that I discovered fondue and shared that treat with others. May God Bless America and please God bring us world peace.

Points to Ponder
Excellence is never an accident. It is always the result of high intention, sincere effort, and intelligent execution; it represents the wise choice of many alternatives - choice, not chance, and determines your destiny. Aristotle

A Little Humor
Bumper Sticker: I want to die peacefully in my sleep like my grandfather...Not screaming and yelling like the passengers in his car.

Quote
Do the difficult things while they are easy and do the great things while they are small. A journey of a thousand miles must begin with a single step. Lao Tzu

To Subscribe
Subscribe and unsubscribe at www.artfettig.com

Client Reference(s):
---
comments powered by
---
---
John H. Burdakin and the Grand Trunk Western Railroad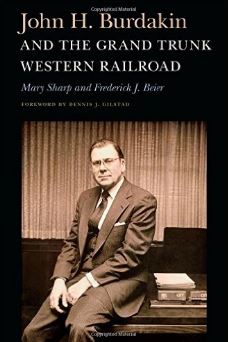 John H. Burdakin and the Grand Trunk Western Railroad provides a look at the principles and personal values that guided John H. Burdakin through a long, successful career as a top manager at three railroads—the Pennsylvania, the Penn Central, and finally the Grand Trunk Western, where he was president of the regional carrier from 1974 to 1986. The book, written from interviews with Burdakin before his death in 2014, gives real-life examples of how Burdakin's management principles and personal qualities helped him solve labor- management problems, update railroad technology, protect worker safety, and improve employee morale while managing a four thousand–person workforce. It introduces colorful characters who were involved in American railroads, as well as the serious, life-threatening issues that confronted railroads in the last half of the twentieth century in America. This book will provide insights for managers of any business as well as for those seeking to balance a successful career and a rewarding home life.
Trapped in Shades of Grey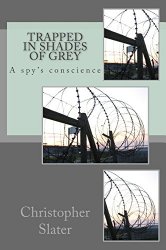 During the trying days of World War II, everyone was called upon to do their patriotic duty. But what if that duty required you to live, eat, sleep, and fight alongside the enemy? Christoph Ernst, the son of German immigrants, is recruited to become a deep cover agent in the German Wermacht. He excels at his assignment as a soldier and a spy. As the war in Europe heats up, he realizes that he has made a huge error- he has made friends and become a part of the army that he is helping to destroy. When the time comes, he is uncertain if he will betray his country or his friends. When treachery is your mission, where do your loyalties lie?
The Greatest Salesman in the World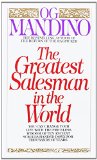 What you are today is not important... for in this runaway bestseller you will learn how to change your life by applying the secrets you are about to discover in the ancient scrolls.
Mandino's main philosophical message is that every person on earth is a miracle and should choose to direct their life with confidence and congruent to the laws that govern abundance.
The Santa Train by Art Fettig [Kindle]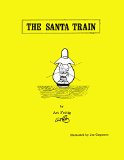 Once upon a time, there was a worn out locomotive that nobody seemed to care about. Except maybe Charlie Weller, who was an old retired railroad engineer. And maybe nobody cared about old Charlie anymore either. At least it often seemed that way to Charlie. He had little to do but sit around and remember the good old days when he would run that ancient train up and down the tracks hauling freight.
The Best Verse of Art Fettig, C.S.P and Friends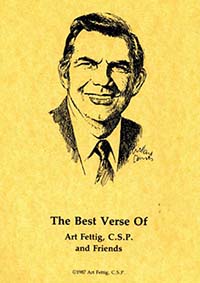 The entire collection of The Best Verse of Art Fettig, C.S.P. and Friends is now available as a PDF download for $2.
You can visit The Shop at Connert Media for full details. You can pay by any major credit or through your PalPal account.