See Categories: Art Fettig |

Bad Weather

Art Fettig's Monday Morning Memo
December 18, 2017
919-732-6994
artfettig@aol.com

In This Issue
o Bad Weather
o Say Something Good
o Points to Ponder
o A Little Humor
o Quote
o To Subscribe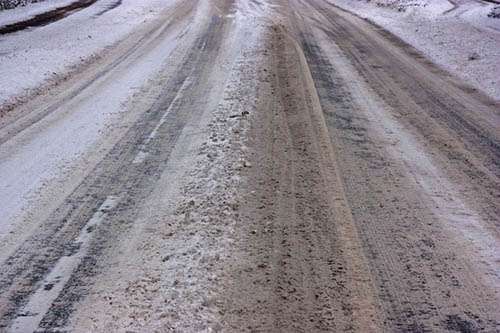 ...hopefully, a night they would all remember long after the ice had melted away.
Bad Weather
As I look out my office window here in Hillsborough, North Carolina I see a Winter Weather Land. It is beautiful. The news reports say that snow has invaded the south and more is on the way. I received a couple of e-mails cancelling meetings. It reminded me of one cold winter night in Michigan many years ago. This was long before computers and cell phones invaded our lives. I was booked for a speech in Marshall, Michigan for the Future Farmers of America. It was an Awards Banquet and we had a bad ice storm in progress. I got my Ford V out of the driveway OK and headed on through the deserted streets of the City of Battle Creek. I did not see a store open. The whole downtown was dark. I got onto I-94 OK and drove slowly. The expressway was covered with ice and on the ten mile journey I never saw another car. I drove through downtown Marshall over to the hall where the meeting was scheduled and I didn't see another vehicle. As I drove up to the hall there were pickup trucks parked everywhere and when I walked into the big hall it was packed with proud kids and their parents.
It was a joyous event. The food was fantastic and watching those young men and women accepting their rewards, so proud and humble about achieving their often difficult goals, made me forget about those icy roads and that bitter cold outside and I just felt good all over, about the youth of America. I felt so proud to be an American living in this land of the free. As I carefully made my journey home their applause for my speech still rang in my ears, but I had waved it down and redirected that applause back to themselves for it was , hopefully, a night they would all remember long after the ice had melted away. That was over forty years ago and I still remember it well.
What is your story about obtaining a goal that you will long remember? Please leave your comments on my Blog by Clicking Here.
Say Something Good
U.S.O. Shows. It was Christmas eve and I had just reported back to Able Company,1st Battalion, 7th Regiment, 1st Cavalry Division then at Sapporo, Japan. I'd been wounded in combat in Korea as a combat rifleman and then shipped to hospitals in Taegu, Korea. Then I was flown to Kobe Japan for surgery and for a couple of weeks at Nara, Japan. The Cav had been pulled out of Korea and when I was getting settled I learned that there would be a U.S.O show at the theater at Camp Drake where we were now stationed. I quickly had visions of The Bob Hope Show or Danny Kaye. I'd heard they were in the far east but I really found it hard to believe that they'd be in Japan, especially Sapporo. When I got to the theater I learned that the entertainment group was called Snub Mosley and his band. He just might have been the only man in the world who played a slide saxophone. In fact he had invented it and I do believe that much later he went to his grave as the world's only slide saxophonist. I will never forget that band or that show. Snub was just one of many thousands of entertainers who shared their time and their talent with members of the armed forces in places all over the world that you have probably never heard of. The band had a beautiful girl singer and I can remember the words to a song she sang. "My dear, if you should stray, a million miles away, I will always be in love with you." It was a terrific little jazz septet and one of their featured numbers was a medley and I can still hear that trombone player blasting out with the main theme from George Gershwin's Rhapsody in Blue. I think I could honestly say that in some ways that show brought me back to life. In a short time we'd been through a sort of hell and we had survived and it was now time to thank God and get back to some serious training. God Bless the U.S.O. and may God Bless America and bring us world peace.
Points to Ponder
The real danger lies not in aiming too high and falling short, but in aiming too low and hitting the mark --- Michelangelo
A Little Humor
Bumper Sticker: Ever stop to think, and forget to start again?
Quote
Your reputation is in the hands of others. That's what the reputation is. You can't control that. The only thing you can control is your character.Wayne W. Dyer
To Subscribe
Subscribe and unsubscribe at www.artfettig.com
Client Reference(s):
---
comments powered by
---
---
John H. Burdakin and the Grand Trunk Western Railroad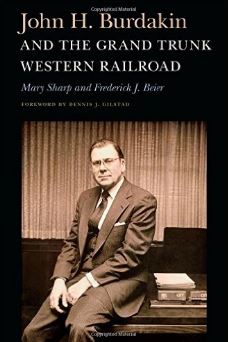 John H. Burdakin and the Grand Trunk Western Railroad provides a look at the principles and personal values that guided John H. Burdakin through a long, successful career as a top manager at three railroads—the Pennsylvania, the Penn Central, and finally the Grand Trunk Western, where he was president of the regional carrier from 1974 to 1986. The book, written from interviews with Burdakin before his death in 2014, gives real-life examples of how Burdakin's management principles and personal qualities helped him solve labor- management problems, update railroad technology, protect worker safety, and improve employee morale while managing a four thousand–person workforce. It introduces colorful characters who were involved in American railroads, as well as the serious, life-threatening issues that confronted railroads in the last half of the twentieth century in America. This book will provide insights for managers of any business as well as for those seeking to balance a successful career and a rewarding home life.
Trapped in Shades of Grey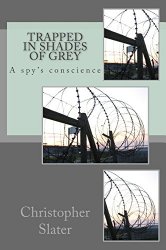 During the trying days of World War II, everyone was called upon to do their patriotic duty. But what if that duty required you to live, eat, sleep, and fight alongside the enemy? Christoph Ernst, the son of German immigrants, is recruited to become a deep cover agent in the German Wermacht. He excels at his assignment as a soldier and a spy. As the war in Europe heats up, he realizes that he has made a huge error- he has made friends and become a part of the army that he is helping to destroy. When the time comes, he is uncertain if he will betray his country or his friends. When treachery is your mission, where do your loyalties lie?
The Greatest Salesman in the World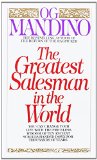 What you are today is not important... for in this runaway bestseller you will learn how to change your life by applying the secrets you are about to discover in the ancient scrolls.
Mandino's main philosophical message is that every person on earth is a miracle and should choose to direct their life with confidence and congruent to the laws that govern abundance.
The Santa Train by Art Fettig [Kindle]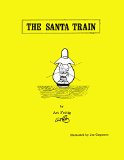 Once upon a time, there was a worn out locomotive that nobody seemed to care about. Except maybe Charlie Weller, who was an old retired railroad engineer. And maybe nobody cared about old Charlie anymore either. At least it often seemed that way to Charlie. He had little to do but sit around and remember the good old days when he would run that ancient train up and down the tracks hauling freight.
The Weather Handbook: An Essential Guide to How Weather is Formed and Develops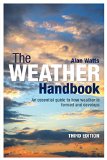 The Weather Handbook is the essential guide to how the weather is formed, providing readers with the ability to look at the sky and interpret its signs, and combine this knowledge with information provided by professional forecasts to assess for themselves what the coming weather is likely to be.
This handbook has been the standard reference for almost 20 years for students on Day Skipper and Yachtmaster courses, and the handbook of choice for skippers and crew of cruising and racing yachts. It has now been completely redesigned for the third edition to be more user friendly, with new photos and updated explanatory text.