See Categories: Art Fettig |

Surviving 2018

Art Fettig's Monday Morning Memo
January 8, 2018
919-732-6994
artfettig@aol.com

In This Issue
o Surviving 2018
o Say Something Good
o Points to Ponder
o A Little Humor
o Quote
o To Subscribe

Surviving 2018


I ran into a lady at Walmart's I hadn't seen for a while and she said to me, "What do you think, Art, do you think we will survive 2018?" Now is that a nice thing to say to a guy who is 88 years old? She wasn't much over fifty I'd guess, and so I knew she was leading somewhere else. Turns out she had been listening to the wrong TV stations and reading about nuclear wars and terrorists in the U.S. and fires in California and horrible weather predictions and reading Trump Tweets. I guess any of the above might get a person to ask that question. Will we survive 2018? Well, I for one am counting on it. In fact, I'm looking forward to it. In fact, I just bought some green bananas the other day. I hope you counting on it too.
I was born in 1929 in July and just two months later the stock market crashed, banks failed all over this country and and I have felt obliged to cheer people up ever since then. Just to get the record straight, I did not cause the stock market crash.
I can't remember the last time that people in this country needed cheering up so badly. Have you noticed how nasty people have become in this country? Talk about bad mouthing, I have never heard so much bad mouthing, criticizing, gloom and doom B.S. in all my life. On those alleged "news" stations they no longer have a commentator or a news person with a guest. They've got a rabid posse. Or a seething jury. Or a pissin' contest. They do.
I'm thinking about installing a huge screen in front of my TV Set. I will have to get out of my trusty Lazy Boy recliner and stand there peeking around that blank screen to see my TV. Sort of a test to see if my laziness or my stupidity is the strongest. I just might cancel all of my disgusting 24 hour news channels.
Do any of you think we will survive 2018? I'd love to hear your comments. Please leave your comments on my Blog by Clicking Here.
Say Something Good
When it gets down to just six above zero at night and you have to go out and bay at the full moon, that old Russian fur hat you toted all the way from Michigan almost eighteen years ago is truly a blessing. I've developed a whole new respect for hoodies and warm gloves too. (Later Report. We are snowed in. Five different accidents just on the road to Hardees. BEWARE OF NORTH CAROLINA DRIVERS ON ICE. We are as snug as a bug in a rug in our home here, stocked up with lots of good food and counting our blessings. I'm checking out weather reports in the Caribbean.
May God Bless us with a warmer America and bring us world peace.
Points to Ponder
The secret of concentration is the secret of self-discovery. You reach inside yourself to discover your personal resources, and what it takes to match them to the challenge. Arnold Palmer
A Little Humor
It was so cold over New Years week end that a lot of people had to burn their Al Gore Global Warming books in their fireplaces just to keep from freezing.
Quote
It's the repetition of affirmations that leads to belief. And once that belief becomes a deep conviction, things begin to happen. Muhammad Ali
Subscribe
Subscribe and unsubscribe at www.artfettig.com
Client Reference(s):
---
comments powered by
---
---
Being-In, Being-For, Being-With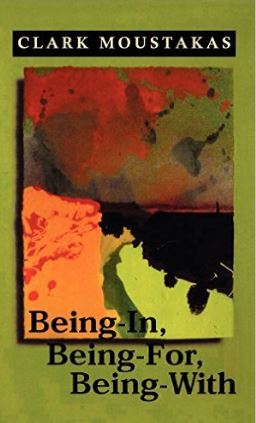 This text examines a series of pervasive themes of human existence and the challenges of being and relating. Areas investigated include: the nature and meaning of being different; possessiveness and being possessed; and dimensions of loneliness, mystery and self-disclosure.
Turning Your Customers into Long-Term Friends: The Secret Sauce that Guarantees Repeat and Referral Sales [Kindle Edition]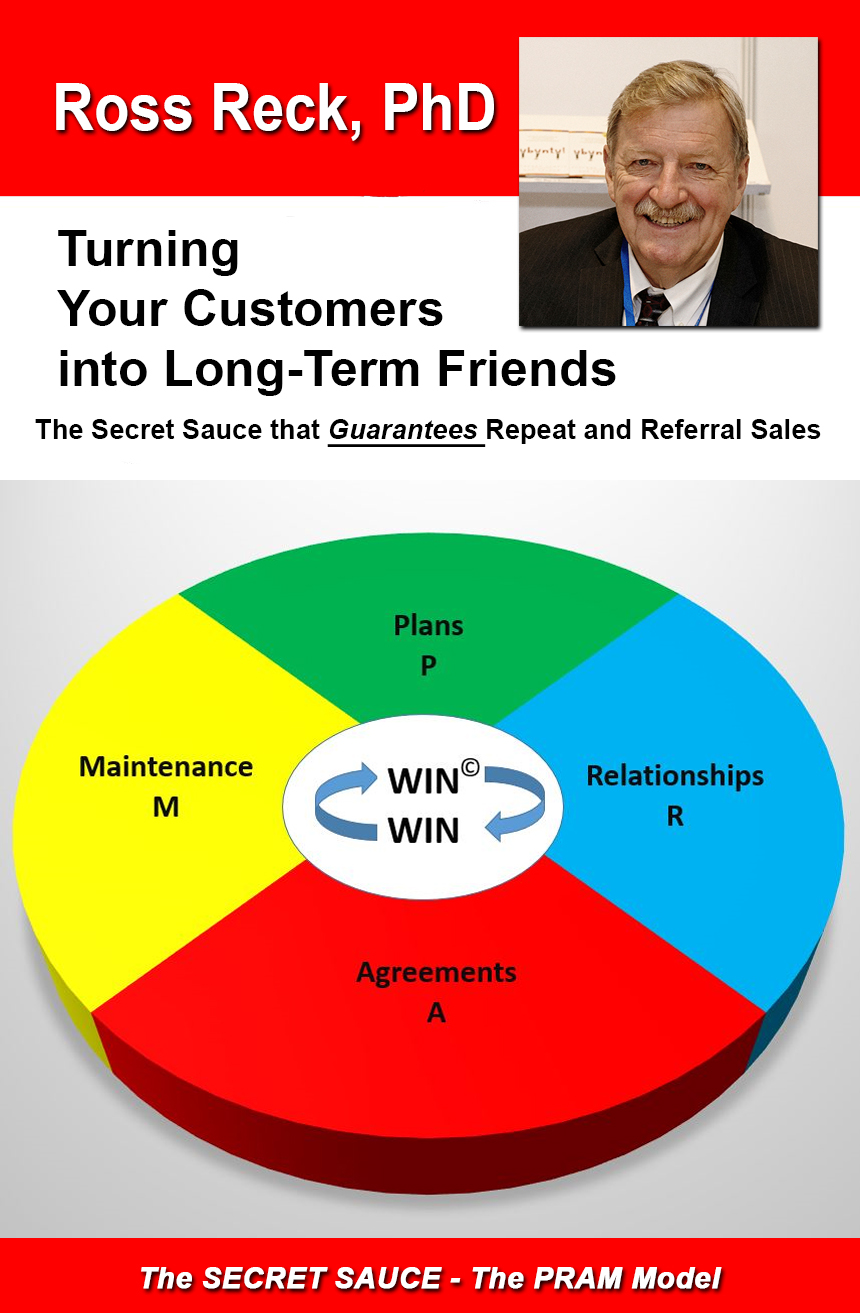 There's only one way to become an outstanding success as a salesperson. It's called repeat and referral sales. It doesn't matter if you're selling cars, real estate, insurance, pharmaceuticals, financial services or farm equipment. If you don't focus your efforts on generating repeat and referral sales, you're going nowhere as a salesperson. Furthermore, there's only one way in which you can get your customers to provide you with continuing repeat and referral sales and that's by turning them into long-term friends.
Let me give you an example: Joe Girard was a car salesperson for Merolis Chevrolet in Detroit. For 12 straight years Joe was listed in The Guinness Book of World Records for being the world's best new car salesperson. During his final year of selling cars, Joe sold 1,425 new Chevrolet cars and trucks! That's 1,425 new Chevrolet cars and trucks sold by a single salesperson during one calendar year!
John H. Burdakin and the Grand Trunk Western Railroad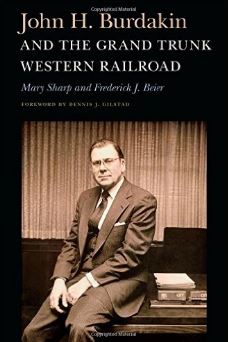 John H. Burdakin and the Grand Trunk Western Railroad provides a look at the principles and personal values that guided John H. Burdakin through a long, successful career as a top manager at three railroads—the Pennsylvania, the Penn Central, and finally the Grand Trunk Western, where he was president of the regional carrier from 1974 to 1986. The book, written from interviews with Burdakin before his death in 2014, gives real-life examples of how Burdakin's management principles and personal qualities helped him solve labor- management problems, update railroad technology, protect worker safety, and improve employee morale while managing a four thousand–person workforce. It introduces colorful characters who were involved in American railroads, as well as the serious, life-threatening issues that confronted railroads in the last half of the twentieth century in America. This book will provide insights for managers of any business as well as for those seeking to balance a successful career and a rewarding home life.
Tempe - Then and Now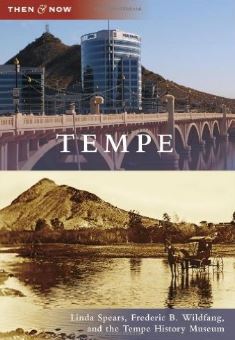 Charles Trumbull Hayden built the first canal on the south side of the Salt River in 1870. Soon after, he built a store, a flour mill, and a cable ferry across the river, and he started a town. Since then, Tempe has changed from a small farming community to a lively urban center. Moreover, Tempe's residential growth has made it the seventh-largest town in Arizona.
Writing Without Bullshit: Boost Your Career by Saying What You Mean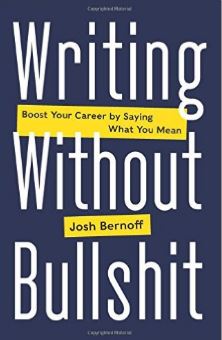 Joining the ranks of classics like The Elements of Style and On Writing Well, Writing Without Bullshit helps professionals get to the point to get ahead.
It's time for Writing Without Bullshit.
Writing Without Bullshit is the first comprehensive guide to writing for today's world: a noisy environment where everyone reads what you write on a screen. The average news story now gets only 36 seconds of attention. Unless you change how you write, your emails, reports, and Web copy don't stand a chance.
In this practical and witty book, you'll learn to front-load your writing with pithy titles, subject lines, and opening sentences. You'll acquire the courage and skill to purge weak and meaningless jargon, wimpy passive voice, and cowardly weasel words. And you'll get used to writing directly to the reader to make every word count.
At the center of it all is the Iron Imperative: treat the reader's time as more valuable than your own. Embrace that, and your customers, your boss, and your colleagues will recognize the power and boldness of your thinking.
Transcend the fear that makes your writing weak. Plan and execute writing projects with confidence. Manage edits and reviews flawlessly. And master every modern format from emails and social media to reports and press releases.
Stop writing to fit in. Start writing to stand out. Boost your career by writing without bullshit.