See Categories: Art Fettig |

Warming Jacket

My Monday Morning Memo
January 15, 2018
919-732-6994
artfettig@aol.com

In This Issue
o Warming Jacket
o Say Something Good
o Points to Ponder
o A Little Humor
o Quote
o To Subscribe

Warming Jacket


In this recent Artic Blast our temperature here was low enough for us to take a new look at what we were wearing. I dug into my closet. I got to wearing a sweat shirt and a hoodie around the house and then before I went outside I dug deep, deep into my closet and discovered an aqua colored Hellyl Hansen double lined 100% nylon outer shell. It had a zipper in front that went on up on the collar right up to my nose. On the outside left chest area was embroidered "Alamgamated Sugar Company, Safety 200 Club, Twin Falls." What an awesome memory that triggered. In June of 1997 That firm hired me to fly in to Twin Falls, Idaho and together with it's vice president of operations Pete Chertidi we toured together throughout the states of Oregon and Idaho visiting their sugar factories. I made a two hour safety presentation at each plant. I will never forget the day we visited the Shoshone Falls and there had been so much rain that the falls had a record setting amount of water going over the falls and instead of just "Twin Falls" like the name of the community nearby, there were a dozen or so roaring water falls. Pete wrote me and described it so well saying, "The Shoshone Falls were definitely breathtaking weren't they? The word magnificent was invented to describe such a force of nature at work. It was a spiritual experience in its own right."

That quality 21 year old jacket still looks like new. It really keeps me warm but the precious memory of that tour, of the wonderful, enthusiastic meetings we shared and the lives we touched with our presentations truly warm the cockles of my heart.

Say Something Good
Cabin fever. I don't do well walking on ice. I solved this challenge by staying inside. Same with driving up and down icy hills. I hibernate. Jean kept busy with office work and phone calls some of the thousand things she does so well, still after five days inside I was talking talking to myself and then answering myself too. It was when I started saying "Huh?" to myself that I decided it was time to venture out into the still chilling cold. I went to Walmart and pushed a cart around the perimeter inside. Folks seemed somewhat folksier. I nodded at people as we passed one another and many nodded back and smiled. Some spoke. Some older folks remarked "Good to be out of the house." I agreed. Next I drove over the Senior Center and was greeted with warmth. I wandered around. Just looking and chatting. Went into the auditorium visiting some old memories about speaking for their facility grand opening years before and I silently watched a group of ladies doing line dancing. They were good and had a wonderful instructor. I suspected some of them might have been dancing together like that since they were little girls. I looked at the books in their library shelfs and talked with Terry Colville who is Program and Operations Manager and she introduced a large group of ladies to an lady artist who was showing her works. It was an elegant feast they offered with strawberries and lots of finger food and a taste of wine, or was it grape juice? I didn't partake. Just watched and gave the paintings a good looking over and they were really fine. I was just letting that cabin fever eek out of me and then I drove back home to my sweet wife, Jean. I felt a whole lot friendlier towards the whole wide world. May God Bless America and bring us world peace

I'd love to hear your comments. Please leave your comments on my Blog by Clicking Here.

Points to Ponder
Nobody grows old merely by living a number of years. We grow old by deserting our ideals. Years may wrinkle the skin, but to give up enthusiasm wrinkles the soulSamuel Ullman

A Little Humor
On relationships. "Old John and I have known each other for all our lives and there's just nothing that I wouldn't do for Old John. I guess there's just nothing that Old John wouldn't do for me. And that's the way its been. We've gone through all these years just not doing anything for one another."

Quote
If people are good only because they fear punishment, and hope for reward, then we are a sorry lot indeed. Albert Einstein

Subscribe
Subscribe and unsubscribe at www.artfettig.com

Client Reference(s):
---
comments powered by
---
---
Being-In, Being-For, Being-With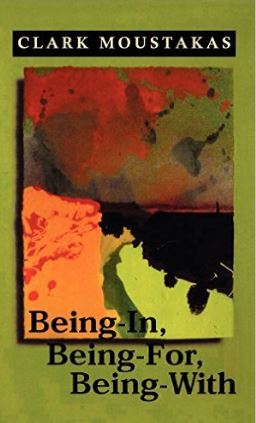 This text examines a series of pervasive themes of human existence and the challenges of being and relating. Areas investigated include: the nature and meaning of being different; possessiveness and being possessed; and dimensions of loneliness, mystery and self-disclosure.
Turning Your Customers into Long-Term Friends: The Secret Sauce that Guarantees Repeat and Referral Sales [Kindle Edition]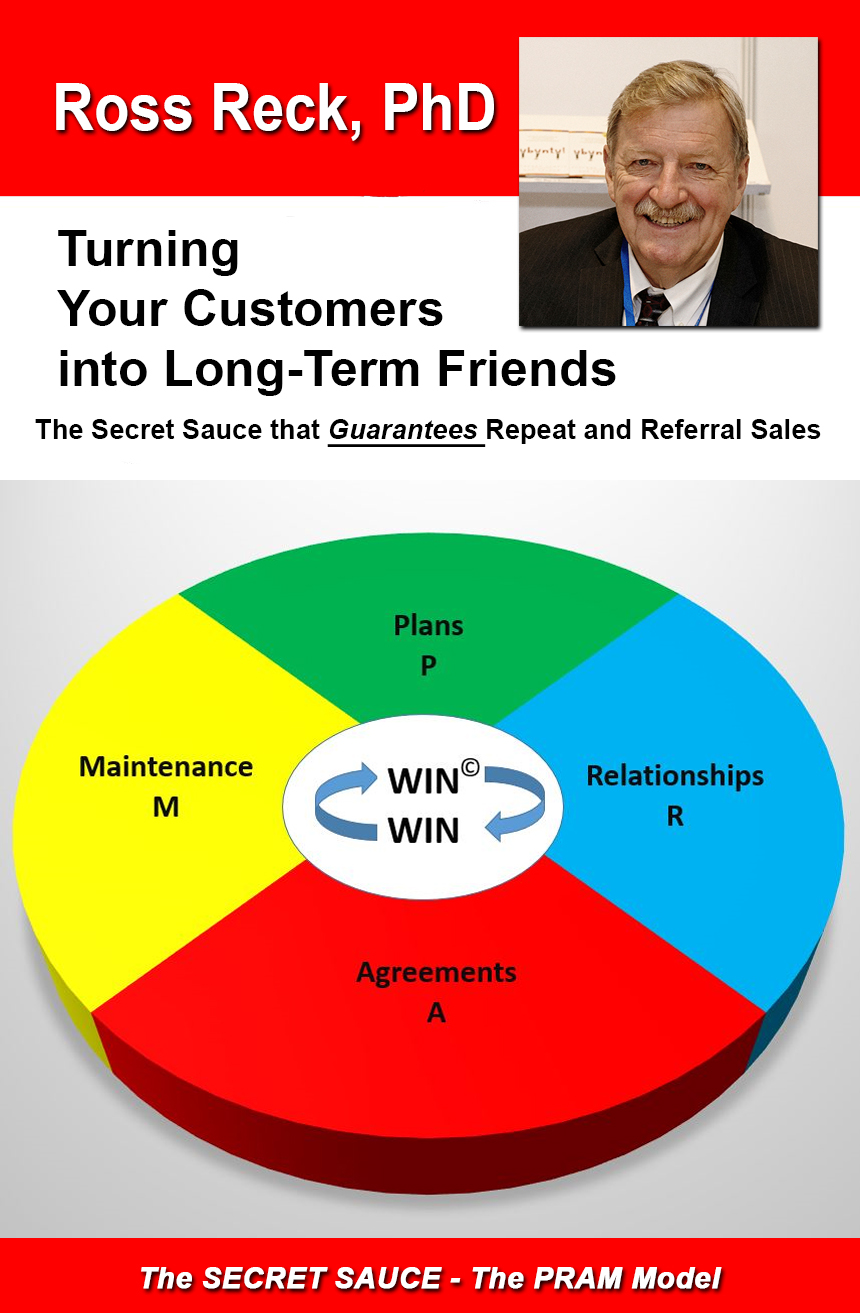 There's only one way to become an outstanding success as a salesperson. It's called repeat and referral sales. It doesn't matter if you're selling cars, real estate, insurance, pharmaceuticals, financial services or farm equipment. If you don't focus your efforts on generating repeat and referral sales, you're going nowhere as a salesperson. Furthermore, there's only one way in which you can get your customers to provide you with continuing repeat and referral sales and that's by turning them into long-term friends.
Let me give you an example: Joe Girard was a car salesperson for Merolis Chevrolet in Detroit. For 12 straight years Joe was listed in The Guinness Book of World Records for being the world's best new car salesperson. During his final year of selling cars, Joe sold 1,425 new Chevrolet cars and trucks! That's 1,425 new Chevrolet cars and trucks sold by a single salesperson during one calendar year!
John H. Burdakin and the Grand Trunk Western Railroad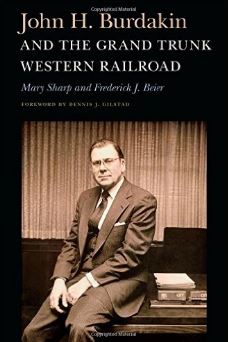 John H. Burdakin and the Grand Trunk Western Railroad provides a look at the principles and personal values that guided John H. Burdakin through a long, successful career as a top manager at three railroads—the Pennsylvania, the Penn Central, and finally the Grand Trunk Western, where he was president of the regional carrier from 1974 to 1986. The book, written from interviews with Burdakin before his death in 2014, gives real-life examples of how Burdakin's management principles and personal qualities helped him solve labor- management problems, update railroad technology, protect worker safety, and improve employee morale while managing a four thousand–person workforce. It introduces colorful characters who were involved in American railroads, as well as the serious, life-threatening issues that confronted railroads in the last half of the twentieth century in America. This book will provide insights for managers of any business as well as for those seeking to balance a successful career and a rewarding home life.
Tempe - Then and Now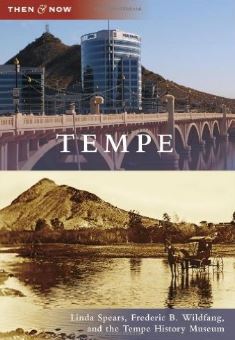 Charles Trumbull Hayden built the first canal on the south side of the Salt River in 1870. Soon after, he built a store, a flour mill, and a cable ferry across the river, and he started a town. Since then, Tempe has changed from a small farming community to a lively urban center. Moreover, Tempe's residential growth has made it the seventh-largest town in Arizona.
Writing Without Bullshit: Boost Your Career by Saying What You Mean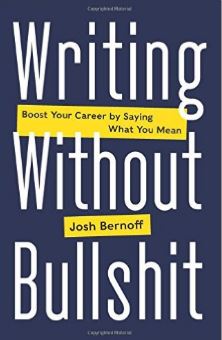 Joining the ranks of classics like The Elements of Style and On Writing Well, Writing Without Bullshit helps professionals get to the point to get ahead.
It's time for Writing Without Bullshit.
Writing Without Bullshit is the first comprehensive guide to writing for today's world: a noisy environment where everyone reads what you write on a screen. The average news story now gets only 36 seconds of attention. Unless you change how you write, your emails, reports, and Web copy don't stand a chance.
In this practical and witty book, you'll learn to front-load your writing with pithy titles, subject lines, and opening sentences. You'll acquire the courage and skill to purge weak and meaningless jargon, wimpy passive voice, and cowardly weasel words. And you'll get used to writing directly to the reader to make every word count.
At the center of it all is the Iron Imperative: treat the reader's time as more valuable than your own. Embrace that, and your customers, your boss, and your colleagues will recognize the power and boldness of your thinking.
Transcend the fear that makes your writing weak. Plan and execute writing projects with confidence. Manage edits and reviews flawlessly. And master every modern format from emails and social media to reports and press releases.
Stop writing to fit in. Start writing to stand out. Boost your career by writing without bullshit.