See Categories: Ross Reck |

Five Simple Life Lessons from the Founder of Discount Tire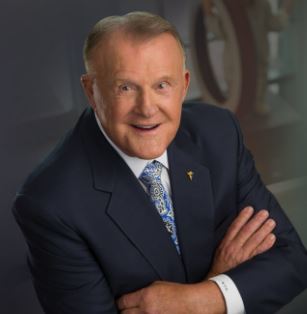 An article by Harvey Mackay, which appeared in a recent edition of the Arizona Republic, featured Bruce Halle, the recently deceased founder of Discount Tire. During his career, Mr. Halle took Discount tire from a single store to 975 stores in 34 states and nearly 20,000 employees and the company is still thriving. In Mr. Halle's own words, "There are five simple lessons to life:"
Be honest: Be transparent and always tell the truth.
Work hard: According to Mr. Mackay, "The only place where success comes before work is in the dictionary.
Have fun: If you're not having fun at what you're doing, you'll never be good at it.
Be grateful: You can't overuse the term "thank you." Give people a reason to be kind to you again.
Pay it forward: Never turn down the chance to do something kind for someone else.
Living out Mr. Halle's simple lessons in our own lives will not only make us more successful, it will also make us happier and we'll accumulate a lot more friends as well. If you would like to read Mr. Mackay's article in its entirety, click on this link.
One Sentence Wisdom
"Success is no accident. It is hard work, perseverance, learning, studying, sacrifice and most of all, love of what you are doing or learning to do." -- Pele
"Success is not the key to happiness. Happiness is the key to success. If you love what you are doing, you will be successful." -- Albert Schweitzer
If you know of someone who you think would enjoy reading my Reminder, please forward it to them. Also, feel free to use this content in your own publications—newsletters, blogs, etc.
Client Reference(s):
---
comments powered by
---
---
Turning Your Customers into Long-Term Friends: The Secret Sauce that Guarantees Repeat and Referral Sales [Kindle Edition]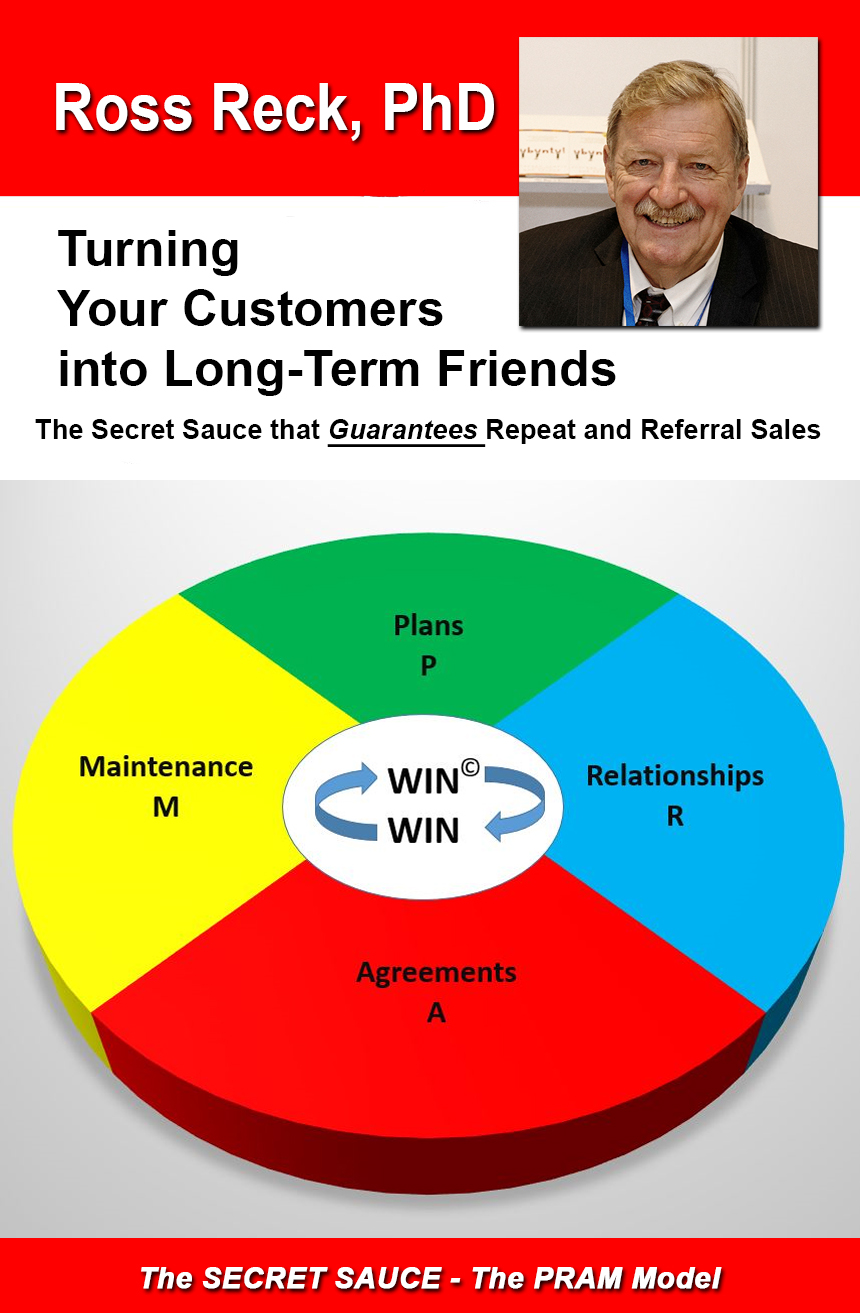 There's only one way to become an outstanding success as a salesperson. It's called repeat and referral sales. It doesn't matter if you're selling cars, real estate, insurance, pharmaceuticals, financial services or farm equipment. If you don't focus your efforts on generating repeat and referral sales, you're going nowhere as a salesperson. Furthermore, there's only one way in which you can get your customers to provide you with continuing repeat and referral sales and that's by turning them into long-term friends.
Let me give you an example: Joe Girard was a car salesperson for Merolis Chevrolet in Detroit. For 12 straight years Joe was listed in The Guinness Book of World Records for being the world's best new car salesperson. During his final year of selling cars, Joe sold 1,425 new Chevrolet cars and trucks! That's 1,425 new Chevrolet cars and trucks sold by a single salesperson during one calendar year!
100% Employee Engagement Guaranteed! (Revised Edition): Introducing a New Management Model [Kindle Edition]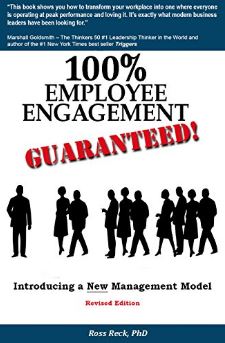 Imagine a workplace where every employee is engaged with their work ... where every employee shows up each day excited about giving every bit of energy, creativity and passion to performing their job. These employees don't need to be motivated because they already are and they channel their motivation toward creating a competitive edge for their company that can't be easily copied. They're constantly making innovative changes to products, services and customer experiences while providing superior levels of customer service which results in loyal customers. This means higher levels of repeat and referral business which, in turn, translates into significant increases in market share. In addition, absenteeism and turnover rates for these fully engaged employees are far below industry averages because they absolutely love what they do. This book presents a new management model that guarantees an employee engagement level of 100%. If you implement this model in your organization, every one of your employees will become engaged with their work; all working at their full potential. Think of what it would mean to the success of your business or organization if you could get all of your employees engaged with their work.
Ross Reck's Selling Made Incredibily Easy [Kindle Edition]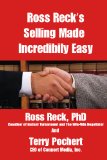 If you want to be an incredibly successful salesperson without killing yourself in the process, there's only one way to go - it's called repeat and referral business. In other words, get your customers to do all the hard work for you. This 70 page book will show you how to work smarter instead of harder as a salesperson. The payoff for using this method of selling is simple: You'll be far more successful with far less effort and stress, but most important, you'll feel really good about yourself.