See Categories: WXYZ | Media Staff/Alumni |

Turner, Marilyn (nee Miller)

TV talent. Co-host with John Kelly of Kelly and Company and Good Afternoon Detroit.

Client Reference(s):
---
Good Morning Detroit - The Kelly & Company Story
John Kelly and Marilyn Turner, Detroit's first couple of television, give us a rare glimpse into their private lives.
Here you'll peek beneath the facade of the local celebrities and read their personal account, a story that is sometimes shocking, sometimes poignant, always honest and revealing.
They speak of their early lives, their broken marriages, the ratings battles of the 60s and early 70s , the inside story of one of the most talked about Detroit romances as it blossomed between one of the city's hottest news anchors and its well-known weather girl.
---
Kelly and Company Roast
Moments from WXYZ's Kelly and Company TV Show.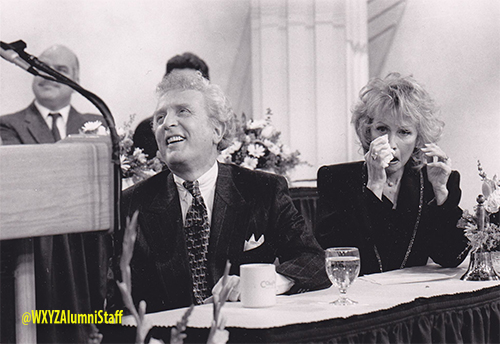 John Kelly, Marilyn Turner - From the Lori Weiss collection
---
Halloween - Kelly and Company
Preparing for the Kelly and Company Halloween Show.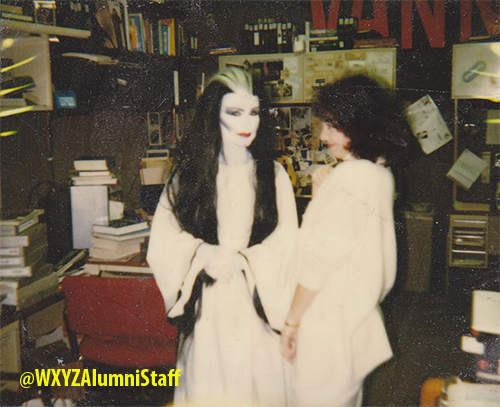 Marilyn Turner and Lori Weiss - Courtesy of the Lori Weiss collection
---
​Stand Up and Tell 'em You're From Detroit
Stand Up and Tell 'em You're From Detroit

Doris Biscoe, Rob Kress, Diana Lewis, Steve Garagiola, John Kelly, Marilyn Turner, Jay Berry, Bill Bonds, Jerry Hodak, Rich Fisher
---
GAD - Good Afternoon Detroit Anniversary Show 1984
Help us name the people we are missing from the caption.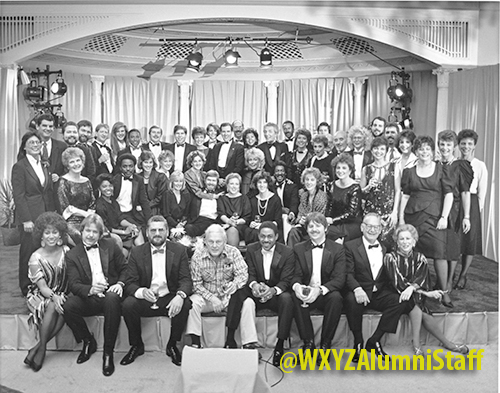 Back Row: Dex Sieger, Chris Stepien, Pete, Jim Ochs, ?????, Junie Bond, Tom Cleeves, Randy Silverman, Harriet Rotter, Jillayne Pautsch, Gene Taylor, ?????, Synka Curtis, John Kelly, Glenn Pearson, Gail Parker, Shirley Eder, Geoff Brock, Doug Kole, Bob Dear, Sioux DeOrlow Goodman, Tom McKinnon, Yanni
Middle Row: Cathy Alfafara, Jackie (Astrologer), Angela Addison, Nate Penn, ?????, Laurie Leinonen, Cheryl Ross, Suzanne Timma, Don Carter, Claire Carmichael, Marilyn Turner, Barbara Koster, Keith Booth, Kathy Linwood, Lisa Fisco, Colleen Burcar, Debbie Avery Canter, Lynda Hirsch, ?????, TJ Elliot
Front Row: Dayna Eubanks, Jim Johnson, Al Segar, Sid Day, Tony Tillman, Dave Riley, Vic Hill, Del Warner

Leave Your Comments At The Bottom of the Page
---
Kelly and Company Celebrity Look Alikes
During the many years that Kelly and Company aired on WXYZ-TV, there was always a special element called Celebrity Look a likes. People from the viewing area were always invited to send in their friends who looked like one of their favorite stars.


Article from the the April 7, 1983, newspaper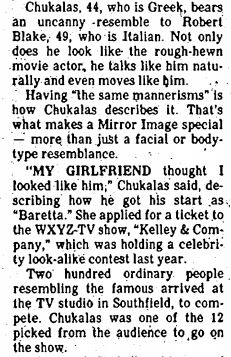 Just one example of the press coverage in a local newspaper of Kelly and Company with John Kelly and Marilyn Turner. - Open the entire article as a PDF from the newspaper.
---
Behind The Scene of WXYZ's Kelly and Company
This newspaper article gives a glimpse of what it was like to be behind the scenes of Kelly and Company.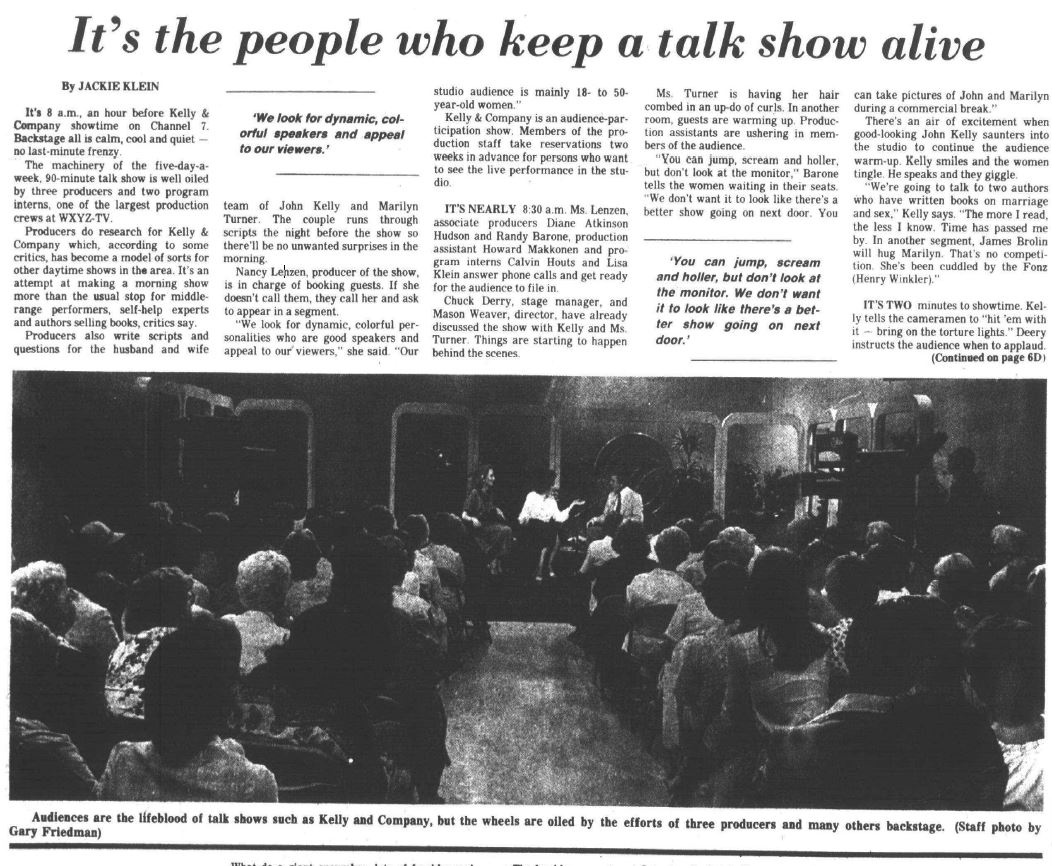 John Kelly, Marilyn Turner, Nancy Lenzen, Diane Atkinson Hudson, Randy Barone, Howard Makkonen, Calvin Houts, Lisa Klein, Chuck Derry, Mason Weaver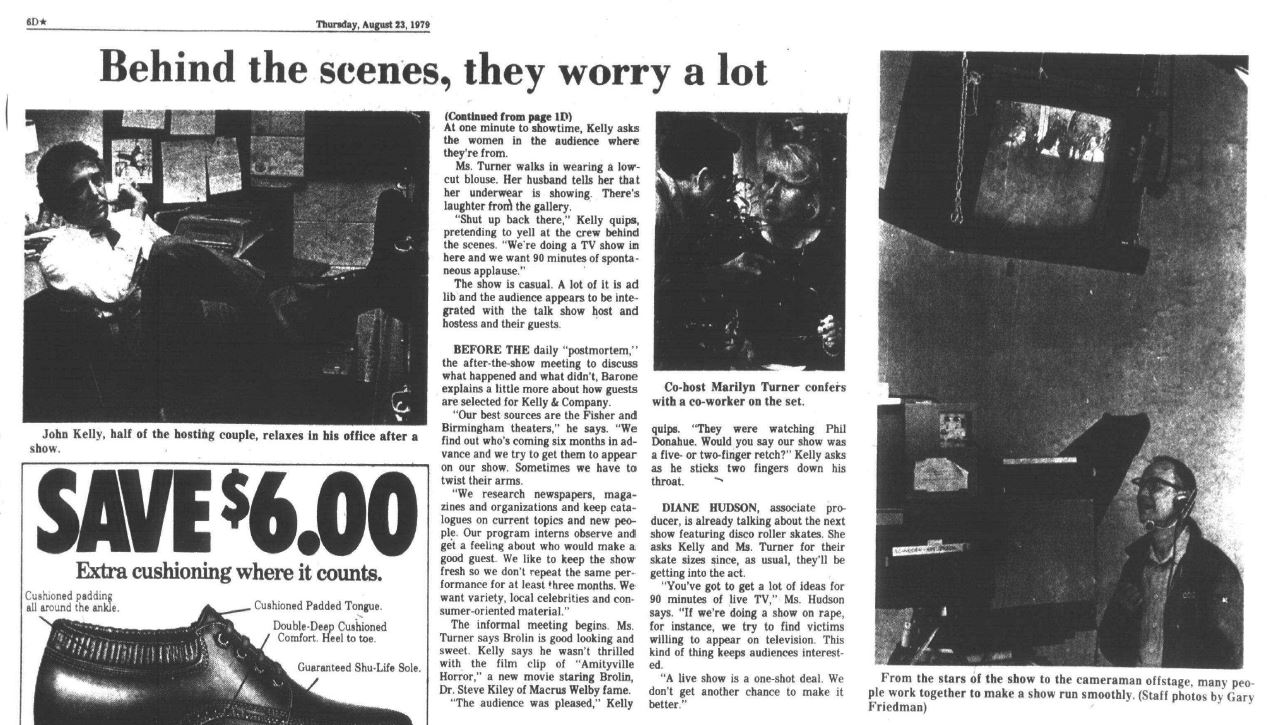 Eddie Dorfman
References:
Canton Observer - August 23, 1979 (PDF)
---
John Kelly and Marilyn Turner at the September 21, 2013, WXYZ Reunion

Marilyn Turner and John Kelly at the September 21, 2013, WXYZ-TV Reunion. It was almost like they simply could have stepped into the studio and bring another sparkle to Detroit television. Photo by Lynne Pedlar, used with Permission.
---
Marilyn Turner - Kelly and Company at WXYZ-TV - Clair Brown on Camera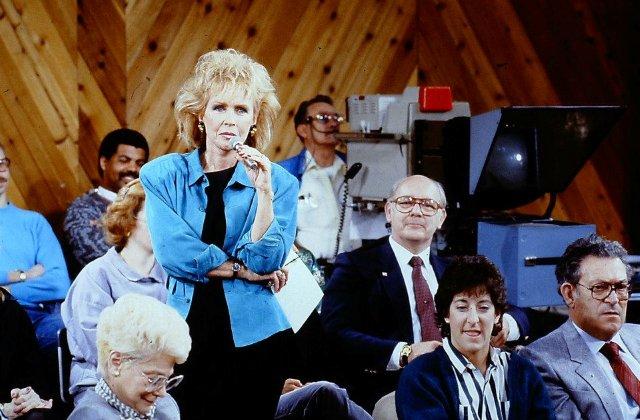 Marilyn Turner with the Kelly and Company audience at the WXYZ-TV Studies. Clare Brown on camera. Photo Credit: Jim Madaus
---
comments powered by
---
---
Being-In, Being-For, Being-With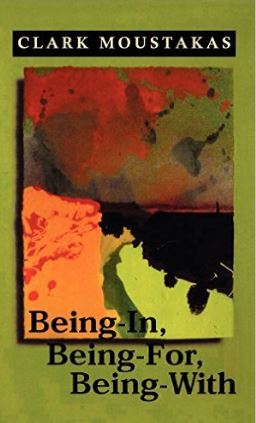 This text examines a series of pervasive themes of human existence and the challenges of being and relating. Areas investigated include: the nature and meaning of being different; possessiveness and being possessed; and dimensions of loneliness, mystery and self-disclosure.
Turning Your Customers into Long-Term Friends: The Secret Sauce that Guarantees Repeat and Referral Sales [Kindle Edition]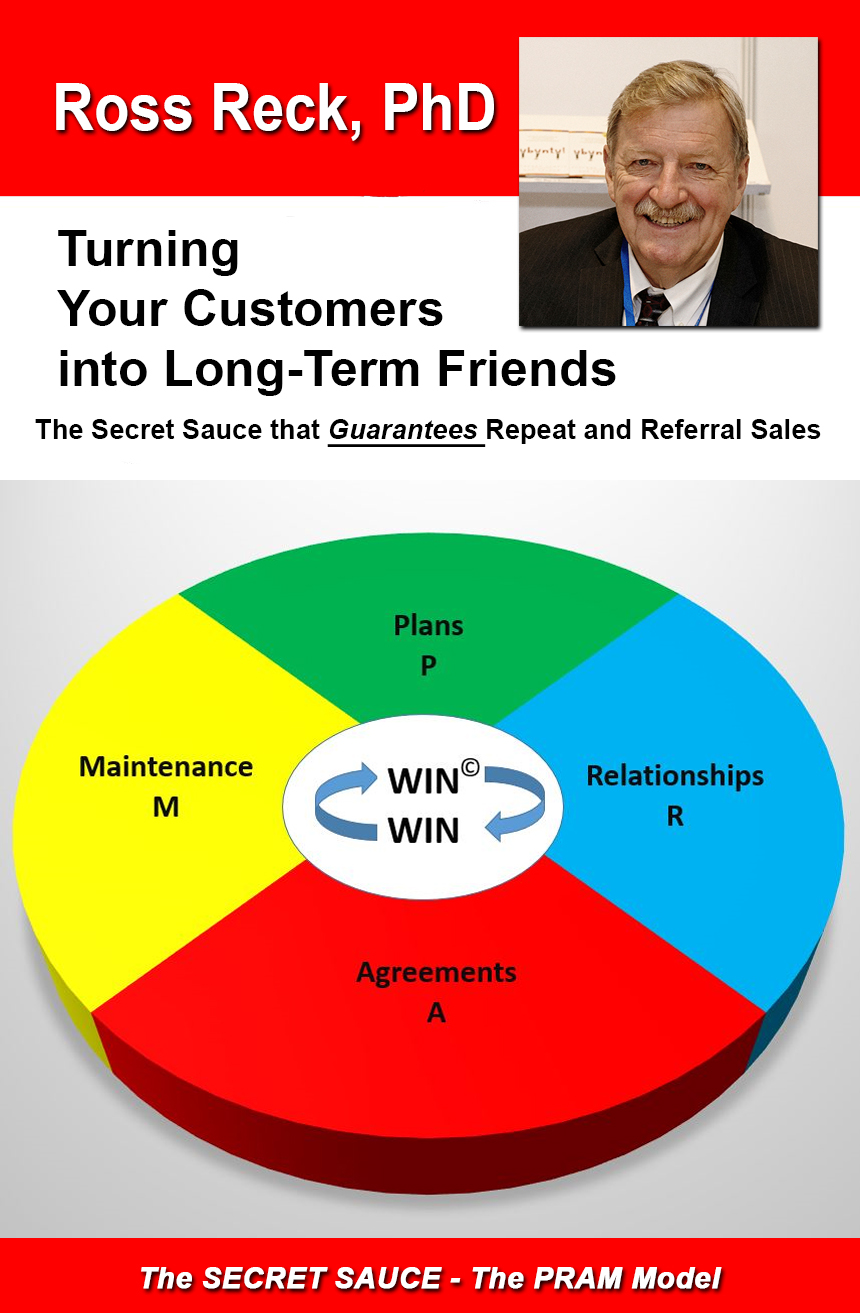 There's only one way to become an outstanding success as a salesperson. It's called repeat and referral sales. It doesn't matter if you're selling cars, real estate, insurance, pharmaceuticals, financial services or farm equipment. If you don't focus your efforts on generating repeat and referral sales, you're going nowhere as a salesperson. Furthermore, there's only one way in which you can get your customers to provide you with continuing repeat and referral sales and that's by turning them into long-term friends.
Let me give you an example: Joe Girard was a car salesperson for Merolis Chevrolet in Detroit. For 12 straight years Joe was listed in The Guinness Book of World Records for being the world's best new car salesperson. During his final year of selling cars, Joe sold 1,425 new Chevrolet cars and trucks! That's 1,425 new Chevrolet cars and trucks sold by a single salesperson during one calendar year!
John H. Burdakin and the Grand Trunk Western Railroad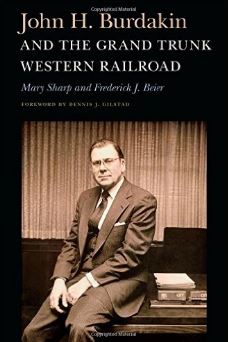 John H. Burdakin and the Grand Trunk Western Railroad provides a look at the principles and personal values that guided John H. Burdakin through a long, successful career as a top manager at three railroads—the Pennsylvania, the Penn Central, and finally the Grand Trunk Western, where he was president of the regional carrier from 1974 to 1986. The book, written from interviews with Burdakin before his death in 2014, gives real-life examples of how Burdakin's management principles and personal qualities helped him solve labor- management problems, update railroad technology, protect worker safety, and improve employee morale while managing a four thousand–person workforce. It introduces colorful characters who were involved in American railroads, as well as the serious, life-threatening issues that confronted railroads in the last half of the twentieth century in America. This book will provide insights for managers of any business as well as for those seeking to balance a successful career and a rewarding home life.
Tempe - Then and Now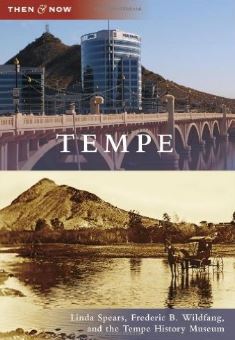 Charles Trumbull Hayden built the first canal on the south side of the Salt River in 1870. Soon after, he built a store, a flour mill, and a cable ferry across the river, and he started a town. Since then, Tempe has changed from a small farming community to a lively urban center. Moreover, Tempe's residential growth has made it the seventh-largest town in Arizona.
Writing Without Bullshit: Boost Your Career by Saying What You Mean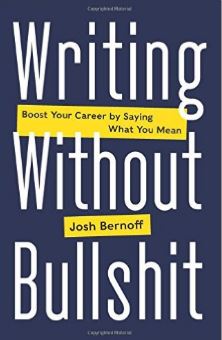 Joining the ranks of classics like The Elements of Style and On Writing Well, Writing Without Bullshit helps professionals get to the point to get ahead.
It's time for Writing Without Bullshit.
Writing Without Bullshit is the first comprehensive guide to writing for today's world: a noisy environment where everyone reads what you write on a screen. The average news story now gets only 36 seconds of attention. Unless you change how you write, your emails, reports, and Web copy don't stand a chance.
In this practical and witty book, you'll learn to front-load your writing with pithy titles, subject lines, and opening sentences. You'll acquire the courage and skill to purge weak and meaningless jargon, wimpy passive voice, and cowardly weasel words. And you'll get used to writing directly to the reader to make every word count.
At the center of it all is the Iron Imperative: treat the reader's time as more valuable than your own. Embrace that, and your customers, your boss, and your colleagues will recognize the power and boldness of your thinking.
Transcend the fear that makes your writing weak. Plan and execute writing projects with confidence. Manage edits and reviews flawlessly. And master every modern format from emails and social media to reports and press releases.
Stop writing to fit in. Start writing to stand out. Boost your career by writing without bullshit.