See Categories: WXYZ | Media Staff/Alumni |

Baker, Robert - 'Bob'

TV news editing, ENG videographer.

References: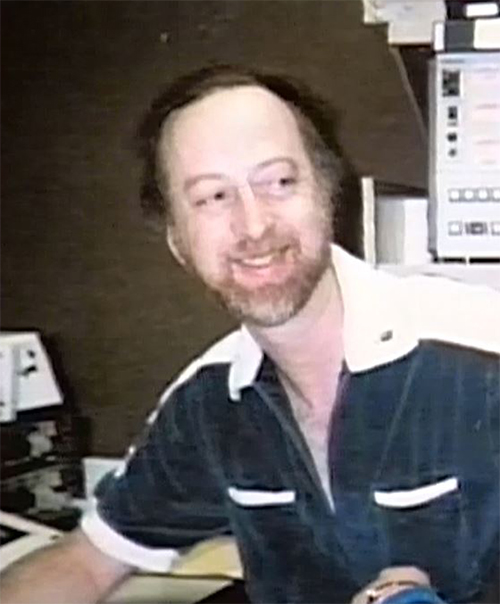 1988 Archive Photo
Client Reference(s):
---
Bob Baker and Cheryl Chodun Editing
Teamwork always the scene when working at WXYZ-TV.
---
WXYZ-TV Playback Editing
An amazing time during the 1990's at WXYZ. This is one of the hallways going through the edit room area and just outside of an area called Playback.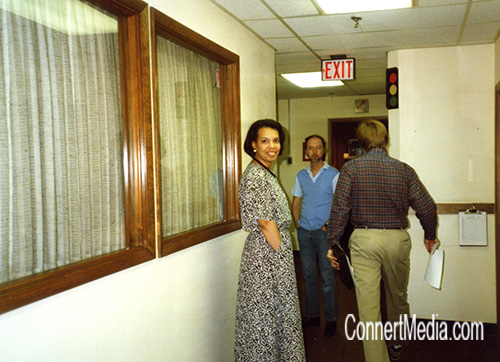 The hallways just outside of WXYZ-TV Playback Room and News Editing Rooms, circa 1990s.
Donella Crawford, Bob Baker, Craig Weiland
---
Lunch At The Farm House
WXYZ-TV news editors taking their lunch break at the infamous farm house.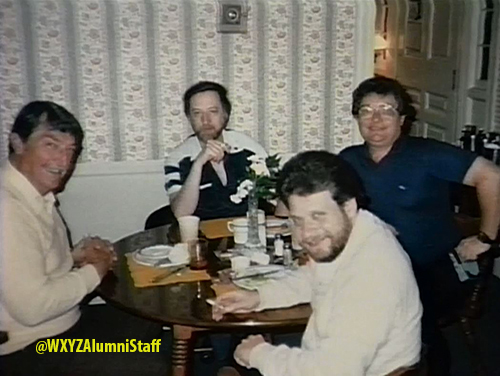 Dean Erskine, Bob Baker, Harry Greener and Chris Huebner
---
Bob Baker and Dean Erskine - Taking A Break
Taking a hard earned break.
---
comments powered by
---
---
Dying To Be Happy: Discovering the Truth About Life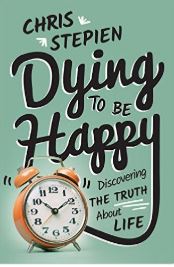 A few days before Thanksgiving 2014, author Chris Stepien found himself in an oncologist s office. But he wasn't the patient. Stepien's wife, Ellen, was just beginning her battle with aggressive breast cancer. That day, while listening to the oncologist's treatment strategy, Stepien began writing Dying to Be Happy: Discovering the Truth About Life.
In the pages of this book, a brush with a life-threatening disease sparks a frank discussion on mortality. The author explores the prospects of embracing death on a daily basis versus denying it. He encourages readers to follow the advice of Jesus Christ: always be ready for the end of life. Along the way, Stepien highlights a spectrum of short, true stories where people rise above the fear of death, including the harrowing account of a child who survived the Holocaust -- Stepien's own mother.
But Dying to Be Happy is more than an anthology of grim tales and close calls. It beckons readers to admit the inescapability of death in order to find true joy in this life and the next.
Good Morning Detroit - The Kelly & Company Story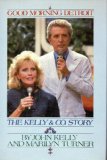 John Kelly and Marilyn Turner, Detroit's first couple of television, give us a rare glimpse into their private lives. Here you'll peek beneath the facade of the local celebrities and read their personal account, a story that is sometimes shocking, sometimes poignant, always honest and revealing. They speak of their early lives, their broken marriages, the ratings battles of the 60s and early 70s , the inside story of one of the most talked about Detroit romances as it blossomed between one of the city's hottest news anchors and its well-known weather girl.
History of Detroit Television, The - DVD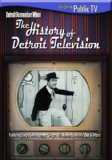 Michael Collins; Actor, Director; Scott Kemp, Director
The History of Detroit Television is more than just a film. It's a living museum, a monument to a time that could easily be forgotten. This program is a salute to a time when TV was as local as Vernors, Sanders Hot Fudge and Hudsons. The stars of the day were Soupy Sales, Van Patrick, Lou Gordon, George Pierrot, Bill Kennedy, Milky The Clown and a host of other colorful characters.
Horn Man: The Polish-American Musician in Twentieth-Century Detroit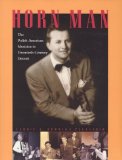 Detroit and its strong Polish community share in America's rich history of Polish music and customs. This work documents that history and details the development of the Polish-American musicians in Detroit who became known as polka musicians, even though their music was very diversified.
There Was A Time by George Burlbaugh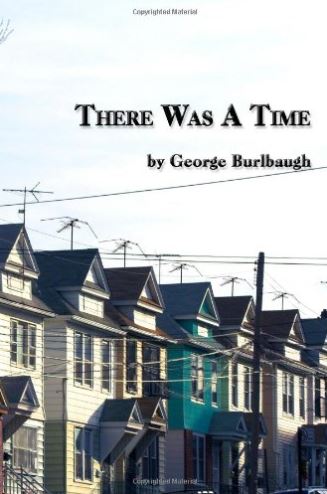 My involvement with television and television news began more than a half century ago, almost by accident. Out of High School, I installed tv antennas, went to Korea in communication intelligence and ended up a tv news director and network news producer. This is a look back at some of the things I remember best.