See Categories: WXYZ | Media Staff/Alumni |

Bowman, Charles - 'Chuck'

TV engineering, ENG videographer, TV news editing.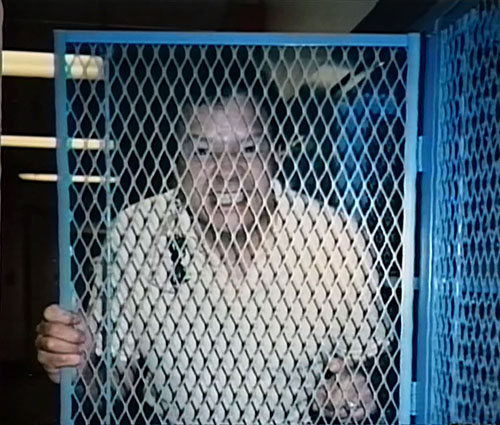 1988 Archive Photo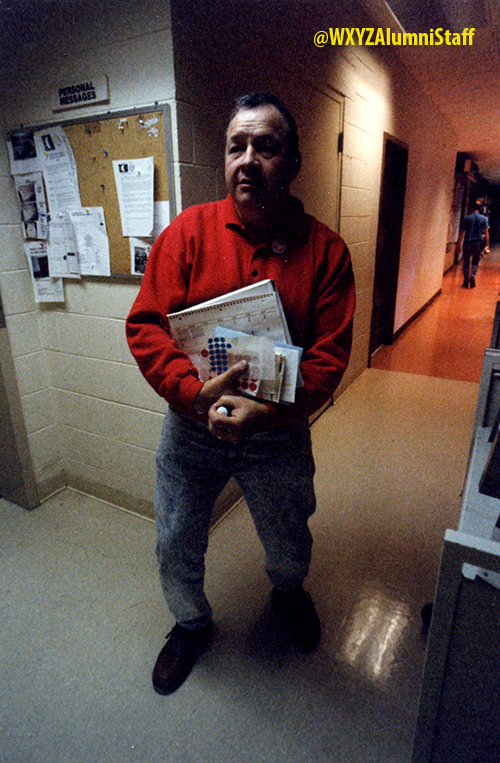 Chuck Bowman - Photo from Terry Pochert's Retirement Album
Client Reference(s):
---
Mike Kalush and Chuck Bowman at 1994 Co-worker Party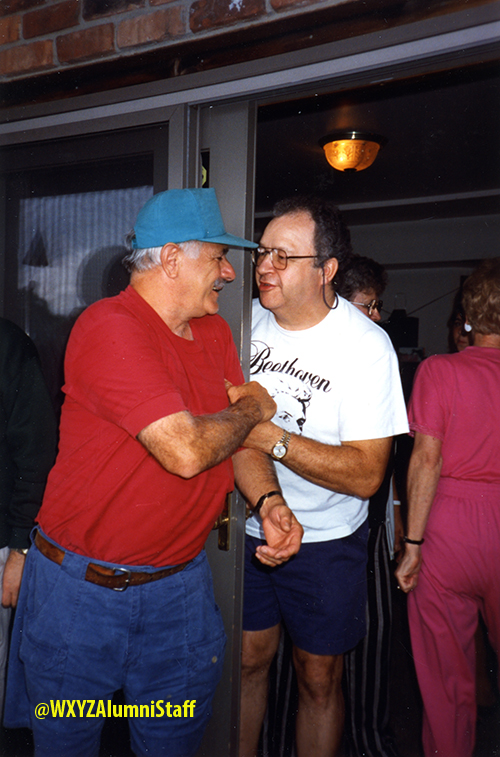 Mike Kalush and Chuck Bowman, 1994 - Original Photo From the Collection of Terry Pochert
---
Herman McKalpain, Mike Kalush, Frank Turner, Chuck Bowman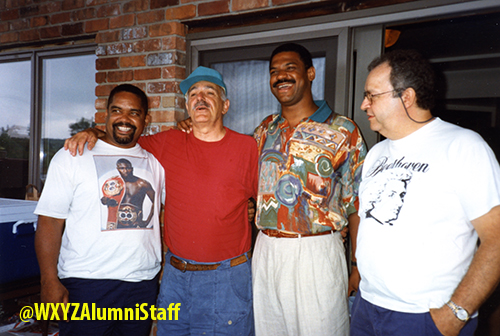 Herman McKalpain, Mike Kalush, Frank Turner, Chuck Bowman
---
Just a Few of the Legendary Videographers from WXYZ
The strenth of a television news department always relies on the field crews and their videographers. Here are just a few of the legends of WXYZ-TV, Detroit, Michigan.

Geoffrey Pekarek, Chuck Bowman, John Gildersleeve, Gary Westbrook, Eddie Dorfman
---
Early Days at Channel Seven with Chuck Bowman
Please leave your comments regarding this picture. We'd love to know who Chuck Bowman is filming.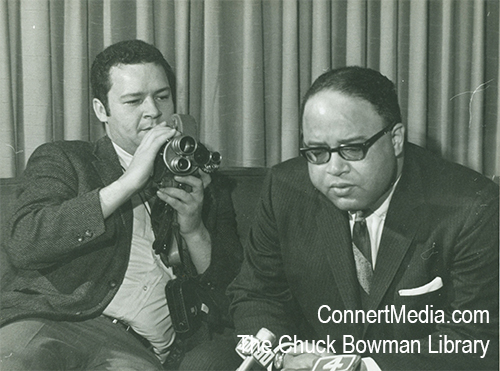 ---
Chuck Bowman - Early Film at WXYZ-TV
It's always interesting to see the early days of news coverage on film. Even these smaller film cameras were instrumental in bringing broadcast news to the citizens of southeastern Michigan.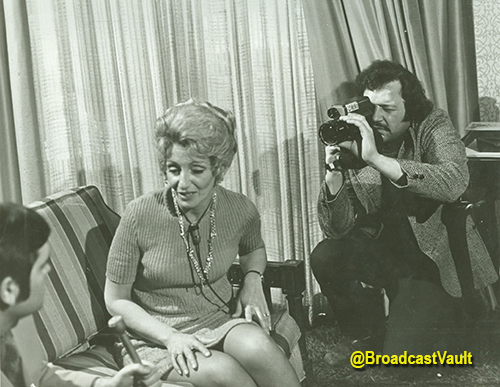 Chuck Bowman (R) - From the Chuck Bowman Collection - Connert Media, Inc.
Vince Wade interviewing Irene McCabe, anti-busing activist in the Detroit metro area along with being the founder of the National Action Group..
References:
Google Groups - Irene McCable died on November 2, 2004, at the age of 69
---
Chris Hansen, Val Clark and Chuck Bowman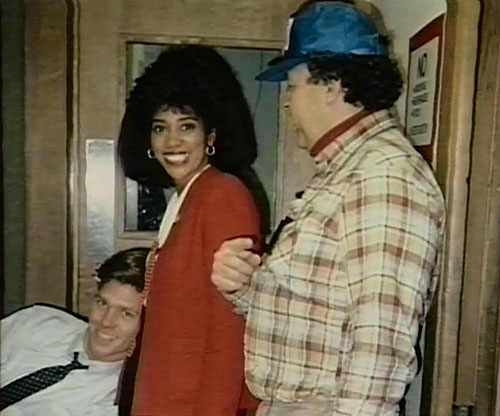 Chris Hansen, Val Clark and Chuck Bowman editing at Broadcast House.
---
WXYZ Ski Trip
WXYZ ski trip.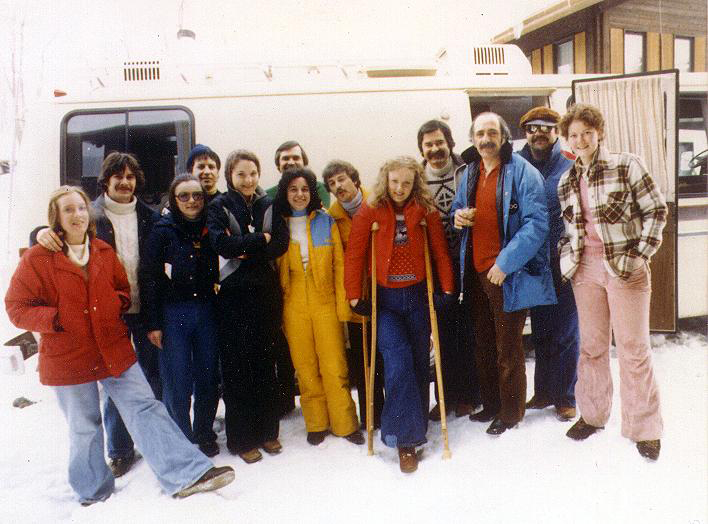 Patty Hensley-MacLeod, Mike Taylor, unknown, unknown, Marsha Walton, Vince Wade (back), Joyce Golden (front), unknown, Cindy, Joe Kirik, Mike Kalush, Chuck Bowman, unknown,
.
---
comments powered by
---
---
Being-In, Being-For, Being-With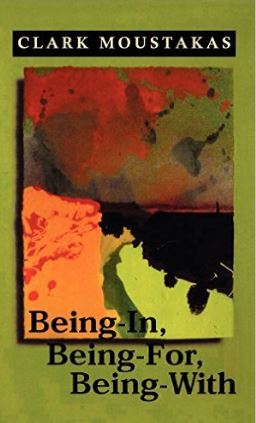 This text examines a series of pervasive themes of human existence and the challenges of being and relating. Areas investigated include: the nature and meaning of being different; possessiveness and being possessed; and dimensions of loneliness, mystery and self-disclosure.
Turning Your Customers into Long-Term Friends: The Secret Sauce that Guarantees Repeat and Referral Sales [Kindle Edition]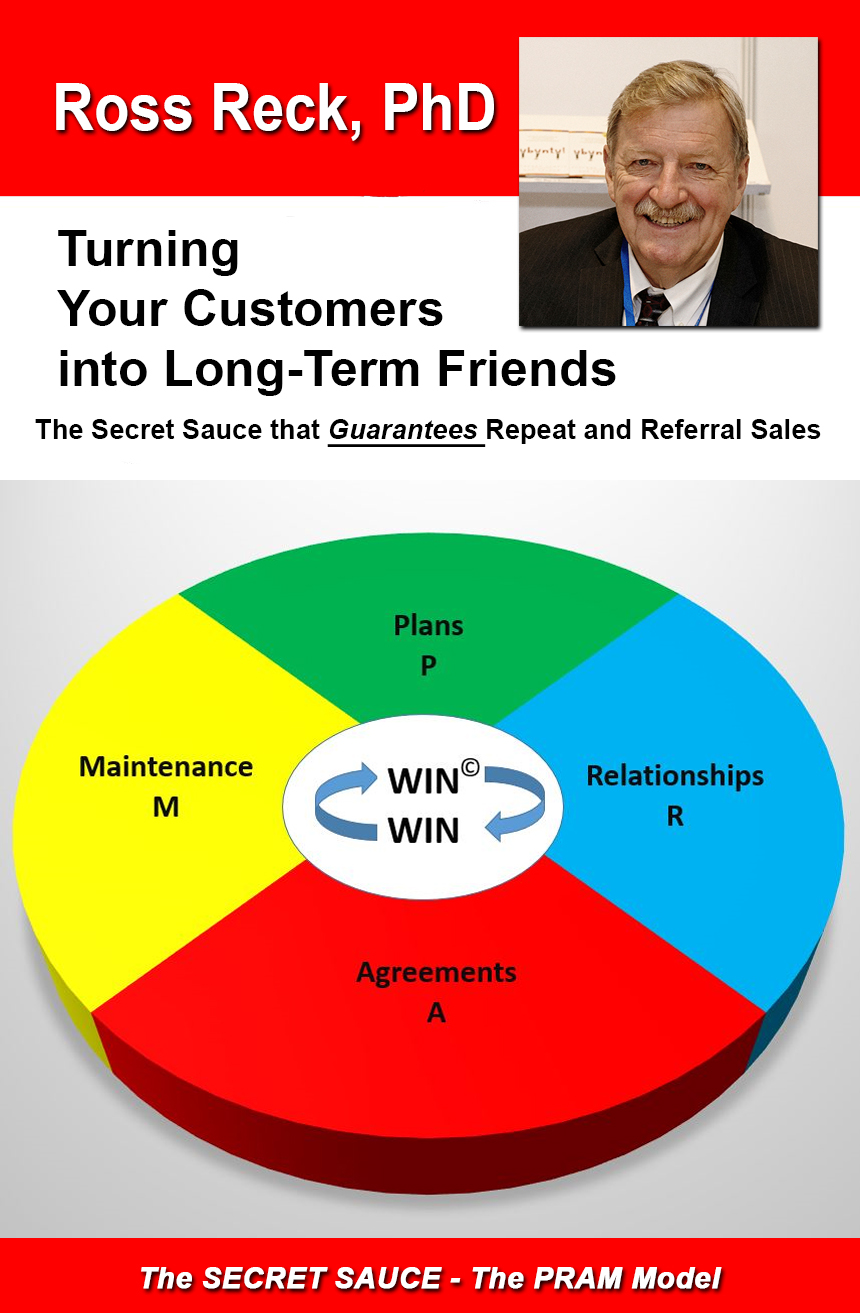 There's only one way to become an outstanding success as a salesperson. It's called repeat and referral sales. It doesn't matter if you're selling cars, real estate, insurance, pharmaceuticals, financial services or farm equipment. If you don't focus your efforts on generating repeat and referral sales, you're going nowhere as a salesperson. Furthermore, there's only one way in which you can get your customers to provide you with continuing repeat and referral sales and that's by turning them into long-term friends.
Let me give you an example: Joe Girard was a car salesperson for Merolis Chevrolet in Detroit. For 12 straight years Joe was listed in The Guinness Book of World Records for being the world's best new car salesperson. During his final year of selling cars, Joe sold 1,425 new Chevrolet cars and trucks! That's 1,425 new Chevrolet cars and trucks sold by a single salesperson during one calendar year!
John H. Burdakin and the Grand Trunk Western Railroad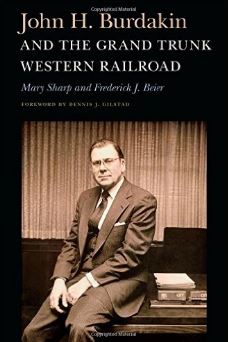 John H. Burdakin and the Grand Trunk Western Railroad provides a look at the principles and personal values that guided John H. Burdakin through a long, successful career as a top manager at three railroads—the Pennsylvania, the Penn Central, and finally the Grand Trunk Western, where he was president of the regional carrier from 1974 to 1986. The book, written from interviews with Burdakin before his death in 2014, gives real-life examples of how Burdakin's management principles and personal qualities helped him solve labor- management problems, update railroad technology, protect worker safety, and improve employee morale while managing a four thousand–person workforce. It introduces colorful characters who were involved in American railroads, as well as the serious, life-threatening issues that confronted railroads in the last half of the twentieth century in America. This book will provide insights for managers of any business as well as for those seeking to balance a successful career and a rewarding home life.
Tempe - Then and Now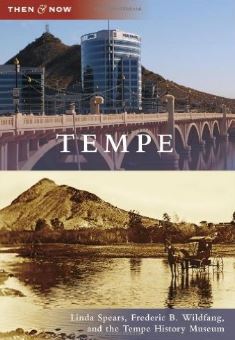 Charles Trumbull Hayden built the first canal on the south side of the Salt River in 1870. Soon after, he built a store, a flour mill, and a cable ferry across the river, and he started a town. Since then, Tempe has changed from a small farming community to a lively urban center. Moreover, Tempe's residential growth has made it the seventh-largest town in Arizona.
Writing Without Bullshit: Boost Your Career by Saying What You Mean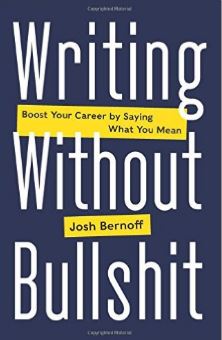 Joining the ranks of classics like The Elements of Style and On Writing Well, Writing Without Bullshit helps professionals get to the point to get ahead.
It's time for Writing Without Bullshit.
Writing Without Bullshit is the first comprehensive guide to writing for today's world: a noisy environment where everyone reads what you write on a screen. The average news story now gets only 36 seconds of attention. Unless you change how you write, your emails, reports, and Web copy don't stand a chance.
In this practical and witty book, you'll learn to front-load your writing with pithy titles, subject lines, and opening sentences. You'll acquire the courage and skill to purge weak and meaningless jargon, wimpy passive voice, and cowardly weasel words. And you'll get used to writing directly to the reader to make every word count.
At the center of it all is the Iron Imperative: treat the reader's time as more valuable than your own. Embrace that, and your customers, your boss, and your colleagues will recognize the power and boldness of your thinking.
Transcend the fear that makes your writing weak. Plan and execute writing projects with confidence. Manage edits and reviews flawlessly. And master every modern format from emails and social media to reports and press releases.
Stop writing to fit in. Start writing to stand out. Boost your career by writing without bullshit.