See Categories: Art Fettig |

Not Dancing in the Dark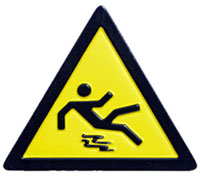 Never underestimate the ability of man to find a new way to do something in a little stupider manner.
Shin: device for finding furniture in the dark. I did better than that the other night. I turned off the lights in reverse order ending up in my office and then I proceeded to head back to our bedroom. I fell on my face and my glasses made a little cut on the bridge of my nose. I didn't jump up to my feet as if nothing had happened. I lie there a minute or two reflecting on what I had just done. I wasn't real proud of myself. After all, I have worked somehow in the safety field or on the fringes since 1948 and you would think I should know how to get to bed safely by now. Oh yeah? Never underestimate the ability of man to find a new way to do something in a little stupider manner. Why am I making this confession to you? Just to remind you that whenever you think you can predict the behavior of another fellow human being, LOOK OUT! They will fool you every time. Whenever you introduce changes be certain to stick around and see what happens.

Client Reference(s):
---
comments powered by
---
---
John H. Burdakin and the Grand Trunk Western Railroad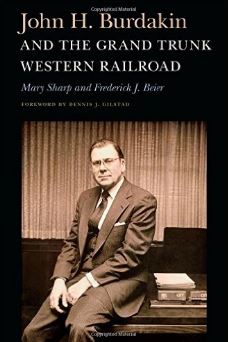 John H. Burdakin and the Grand Trunk Western Railroad provides a look at the principles and personal values that guided John H. Burdakin through a long, successful career as a top manager at three railroads—the Pennsylvania, the Penn Central, and finally the Grand Trunk Western, where he was president of the regional carrier from 1974 to 1986. The book, written from interviews with Burdakin before his death in 2014, gives real-life examples of how Burdakin's management principles and personal qualities helped him solve labor- management problems, update railroad technology, protect worker safety, and improve employee morale while managing a four thousand–person workforce. It introduces colorful characters who were involved in American railroads, as well as the serious, life-threatening issues that confronted railroads in the last half of the twentieth century in America. This book will provide insights for managers of any business as well as for those seeking to balance a successful career and a rewarding home life.
Trapped in Shades of Grey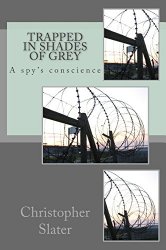 During the trying days of World War II, everyone was called upon to do their patriotic duty. But what if that duty required you to live, eat, sleep, and fight alongside the enemy? Christoph Ernst, the son of German immigrants, is recruited to become a deep cover agent in the German Wermacht. He excels at his assignment as a soldier and a spy. As the war in Europe heats up, he realizes that he has made a huge error- he has made friends and become a part of the army that he is helping to destroy. When the time comes, he is uncertain if he will betray his country or his friends. When treachery is your mission, where do your loyalties lie?
Tahquamenon Falls State Park, Michigan - Art Print on Canvas - 40x60 cm, unframed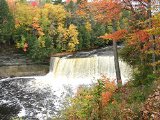 Canvas size 16 x 24 inches, 40 x 60 cm.
Fine Quality Art Print on Canvas - with texture, rich colour and superior materials.
Unframed/ Unstretched. Rolled and shipped in a protective tube.
Dear customers, the posters have varies sizes(40*60cm,50*70cm,60*80cm), Please search the name of product you like in our store and you can get all the sizes of it.
The Greatest Salesman in the World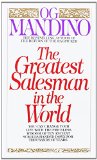 What you are today is not important... for in this runaway bestseller you will learn how to change your life by applying the secrets you are about to discover in the ancient scrolls.
Mandino's main philosophical message is that every person on earth is a miracle and should choose to direct their life with confidence and congruent to the laws that govern abundance.
The Santa Train by Art Fettig [Kindle]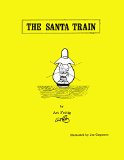 Once upon a time, there was a worn out locomotive that nobody seemed to care about. Except maybe Charlie Weller, who was an old retired railroad engineer. And maybe nobody cared about old Charlie anymore either. At least it often seemed that way to Charlie. He had little to do but sit around and remember the good old days when he would run that ancient train up and down the tracks hauling freight.