See Categories: Ross Reck |

Good Relationships Keep Us Happier and Healthier




An article written by Melanie Curtin which appeared in Inc.com, reported on a 75-year-long study conducted by Harvard University that tracked the physical and emotional well-being of 724 men. According to Robert Waldinger, the current director of the study, "The clearest message that we get from this 75-year study is this: Good relationships keep us happier and healthier. Period." The article goes on to say that we could have everything we've ever wanted, but if we don't have loving relationships, we won't be happy. Mr. Waldinger further points out that it's not the number for friends we have that matters, it's the quality of our close relationships that makes the difference. In his own words, "The good life is built with good relationships."

Please feel free to leave a comment on my blog. All you have to do is click on this link. I would love to hear from you.

One Sentence Wisdom
"Never put your family, friends, or significant other low on your priority list. Prefer a handful of truly close friends to a hundred acquaintances." -- Sam Altman
"The single most important factor in our long-term happiness is the relationships we have with our family and close friends." -- Clayton M. Christensen
If you know of someone who you think would enjoy reading my Reminder, please forward it to them. Also, feel free to use this content in your own publications—newsletters, blogs, etc.
Client Reference(s):
---
comments powered by
---
---
Turning Your Customers into Long-Term Friends: The Secret Sauce that Guarantees Repeat and Referral Sales [Kindle Edition]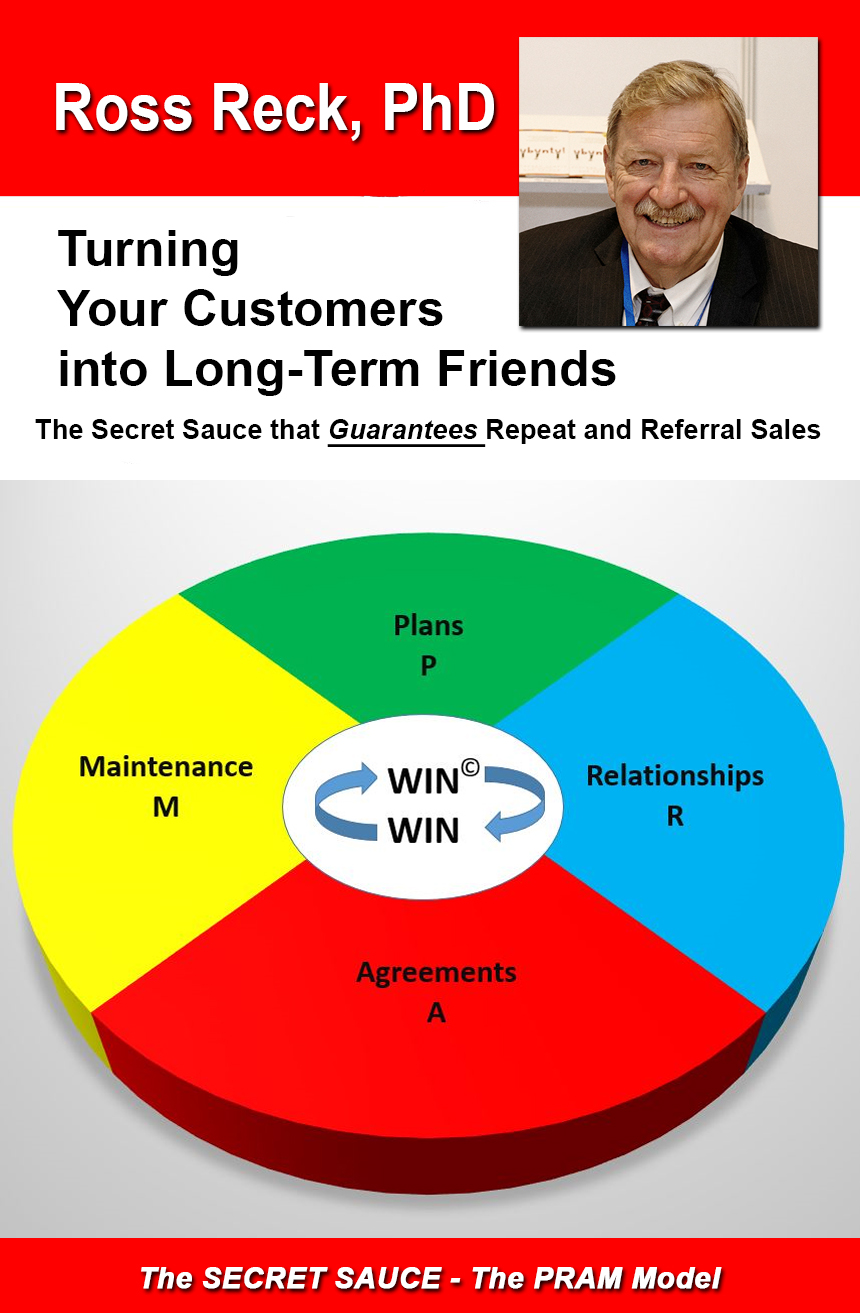 There's only one way to become an outstanding success as a salesperson. It's called repeat and referral sales. It doesn't matter if you're selling cars, real estate, insurance, pharmaceuticals, financial services or farm equipment. If you don't focus your efforts on generating repeat and referral sales, you're going nowhere as a salesperson. Furthermore, there's only one way in which you can get your customers to provide you with continuing repeat and referral sales and that's by turning them into long-term friends.
Let me give you an example: Joe Girard was a car salesperson for Merolis Chevrolet in Detroit. For 12 straight years Joe was listed in The Guinness Book of World Records for being the world's best new car salesperson. During his final year of selling cars, Joe sold 1,425 new Chevrolet cars and trucks! That's 1,425 new Chevrolet cars and trucks sold by a single salesperson during one calendar year!
100% Employee Engagement Guaranteed! (Revised Edition): Introducing a New Management Model [Kindle Edition]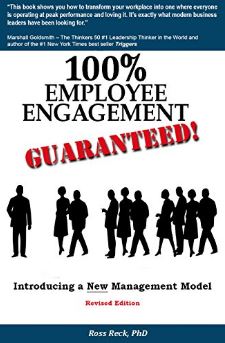 Imagine a workplace where every employee is engaged with their work ... where every employee shows up each day excited about giving every bit of energy, creativity and passion to performing their job. These employees don't need to be motivated because they already are and they channel their motivation toward creating a competitive edge for their company that can't be easily copied. They're constantly making innovative changes to products, services and customer experiences while providing superior levels of customer service which results in loyal customers. This means higher levels of repeat and referral business which, in turn, translates into significant increases in market share. In addition, absenteeism and turnover rates for these fully engaged employees are far below industry averages because they absolutely love what they do. This book presents a new management model that guarantees an employee engagement level of 100%. If you implement this model in your organization, every one of your employees will become engaged with their work; all working at their full potential. Think of what it would mean to the success of your business or organization if you could get all of your employees engaged with their work.
TransForm: Dramatically Improve Your Career, Business, Relationships, and Life: One Simple Step at a Time [Kindle Edition]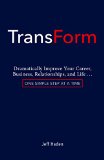 TransForm is based on four years of advice from bestselling ghostwriter, leading Inc Magazine columnist, and LinkedIn Influencer Jeff Haden. It provides concrete, practical, real-world ways that anyone can increase personal productivity, improve professional relationships, achieve goals, become a better leader, develop both personally and professionally... and become remarkable.
You'll notice I didn't solicit a bunch of testimonials. Or have friends and family write reviews. What other people -- even notable people -- think about a book is interesting but ultimately irrelevant. All that matters is what you think... and I think you'll find at least five things you can start doing differently in less than fifteen minutes.
Natural Remedies - Ancient Cures, Natural Treatments and Home Remedies for Health: Heal Yourself, Natural Treatments, Home Remedies, Healing, Herbal Remedies, ... Prevent Disease, Overcome Illness) [Kindle Edition]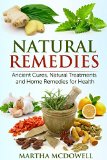 You will find a collection of assorted home remedies within the pages of this book. These remedies have been collected from various places from around the world giving you a mixed assortment of home remedies to help you in treating some of the most common and basic ailments. People around the world are looking more towards home remedies to assist in their process of healing. Natural remedies are much safer and healthier as compared to synthetic drugs. These synthetic drugs have side effects that can worsen your illness.
The Affordable Care Act For Dummies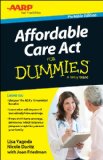 The Affordable Care Act For Dummies is your survival guide to understanding the changes in our health care system and how they benefit you. Written in down-to-earth language, this handy resource outlines new protections under the Affordable Care Act, and walks you through what you—as an individual or an employer—need to do to select the best health insurance plan for your needs. With this book, you get answers to your top questions about how the law applies to you.