See Categories: |

How to Become a Veterinarian: A Complete Guide to Fulfilling Your Dream Paperback

Do you dream of becoming a Veterinarian? Want to make that dream a reality? Based on his experience of graduating in the recent past and from working in the veterinary industry,

Dr. Patterson provides insight and clarity to what can be a difficult and complicated journey. Ideal for children ages 10+, "How to Become a Veterinarian" is a must have how-to guide for the aspiring veterinarian.

Each section of this book outlines steps to methodically progress towards the ultimate goal of becoming a veterinarian.

By breaking down the path into multiple smaller stages and focusing on specific goals during each stage, you too can realize your dream of becoming a veterinarian.

Client Reference(s): Amazon.com; Connert Media, Inc.; Pet Reference Guide
---
The University of Arizona - Veterinary Science & Microbiology
The Department was founded in 1938 to serve Arizona's needs for education, research, and problem-solving in animal health and disease. Our mission has broadened over the intervening years, and now includes attention to important human health problems. Currently, efforts are expanding to address questions of food safety and border health issues.
Links from this site will lead you to more information about various endeavors in the department. These include information on faculty, staff, and graduate and undergraduate teaching, research laboratories, and service units, including the Arizona Veterinary Diagnostic Laboratory.
References:
---
comments powered by
---
---
The Secret Life of Pets Little Golden Book (Secret Life of Pets)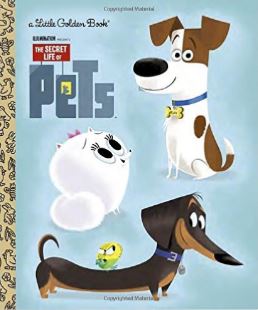 This Little Golden Book peeks into Illumination Entertainment and Universal Pictures' The Secret Life of Pets, a comedy about the lives our pets lead after we leave for work or school each day. It's perfect for boys and girls ages 2 to 5!
Pet ID Tags | 8 Shapes & Colors to Choose From | Dog Cat Aluminum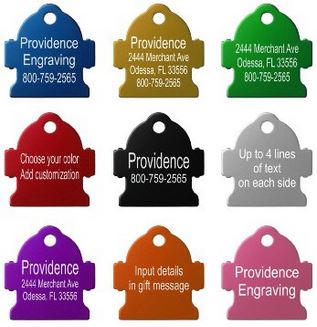 Premium Quality Anodized Aluminum Pet Tags by PROVIDENCE ENGRAVING. We manufacture all of our pet tags in the USA so please confirm that you're purchasing from PROVIDENCE ENGRAVING to ensure that you receive the high quality product reviewed and pictured in this listing. Please continue reading for SHAPE, COLOR, & SIZE OPTIONS as well as PERSONALIZATION INSTRUCTIONS. Small = approx. 1", Large = approx 1.5"
AKC Pet First Aid Kit, Red
50 pieces in an organized soft case with handles
For emergencies and everyday use
Extra room to personalize for your pet
Important pet safety information
Unbeatable value
Natural Nutrition for Dogs and Cats: The Ultimate Diet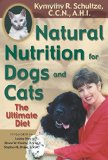 "In these pages, Kymythy Schultze has provided an excellent nutritional text to help us build a healthier life for our animal friends". (Dr. Stephen R. Blake, Jr., D.V.M.). "[This book is] an excellent starting point for us all. Its pages are filled with helpful hints, good advice and most important, logic and common sense". (Dr. Bruce W. Cauble, D.V.M.).
How to Become a Veterinarian: A Complete Guide to Fulfilling Your Dream Paperback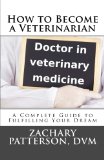 Do you dream of becoming a Veterinarian? Want to make that dream a reality? Based on his experience of graduating in the recent past and from working in the veterinary industry, Dr. Patterson provides insight and clarity to what can be a difficult and complicated journey. Ideal for children ages 10+, "How to Become a Veterinarian" is a must have how-to guide for the aspiring veterinarian. Each section of this book outlines steps to methodically progress towards the ultimate goal of becoming a veterinarian. By breaking down the path into multiple smaller stages and focusing on specific goals during each stage, you too can realize your dream of becoming a veterinarian.