See Categories: Arizona Equality |

Best Photos from Arizona Republic's 125 Years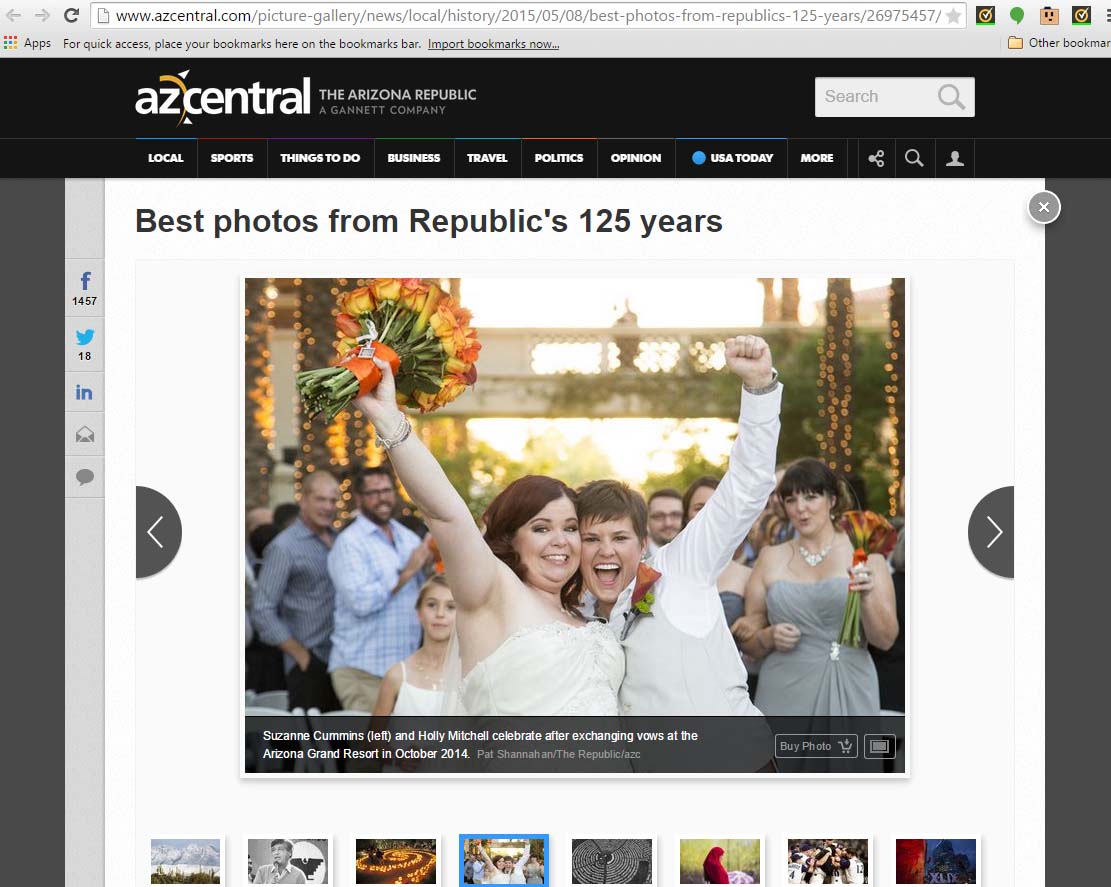 Suzanne Cummins (left) and Holly Mitchel celebrate after exchanging vows at the Arizona Grand Resort in October 2014. Pat Shannahan / The Republic / azc
References:
Client Reference(s):
---
Lives changed in an instant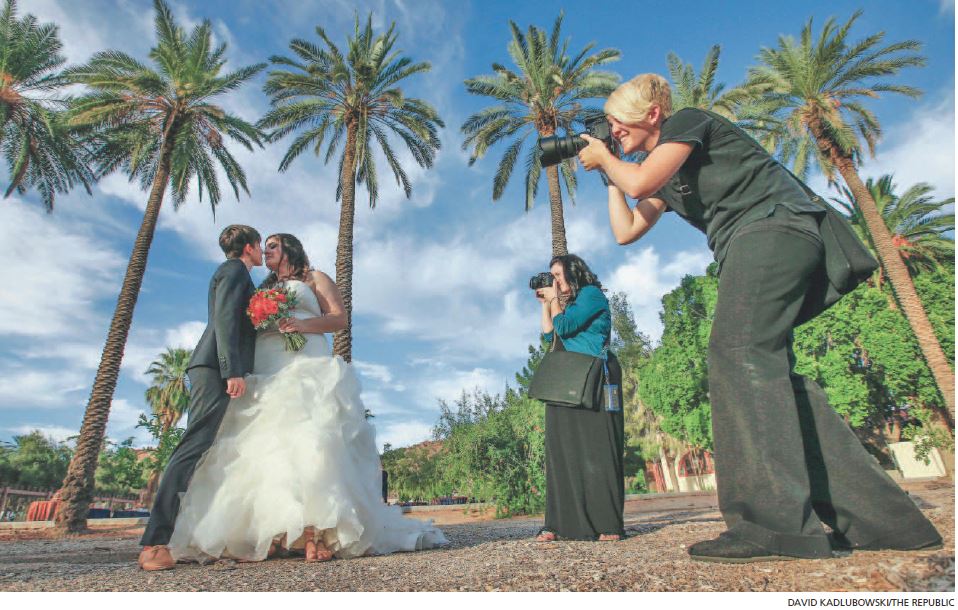 Photo by David Kadlubowski, The Arizona Republic
Shaun McKinnon writing for the Arizona Republic on October 19, 2014, "In a Tempe church on a Wednesday evening in December, a Phoenix lawyer listened as two of his fellow congregants asked for advice.
They wanted to pursue a legal issue, an important one in their lives, and they needed to find someone to represent them.
The lawyer, a senior partner in a Biltmore district firm, promised to think about it, maybe come up with a name or two of lawyers with experience in the field. After a few days, he returned with one name: his own.
Within a month, that lawyer, Shawn Aiken, filed a lawsuit with the names of those two men, Joe Connolly and Terry Pochert, in federal court. The suit challenged Arizona's ban on same-sex marriage.
Connolly and Pochert had been together since 1995, and married legally in California in 2008. They wanted their union recognized in the state they called home.
In the months that followed, six other couples would join the case. Another lawsuit would also challenge the ban. ..."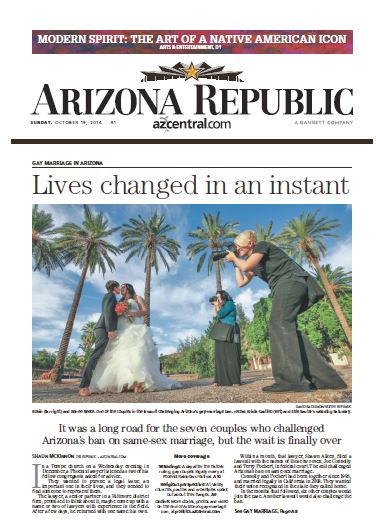 References:
---
Suzanne Cummins and Holly Mitchell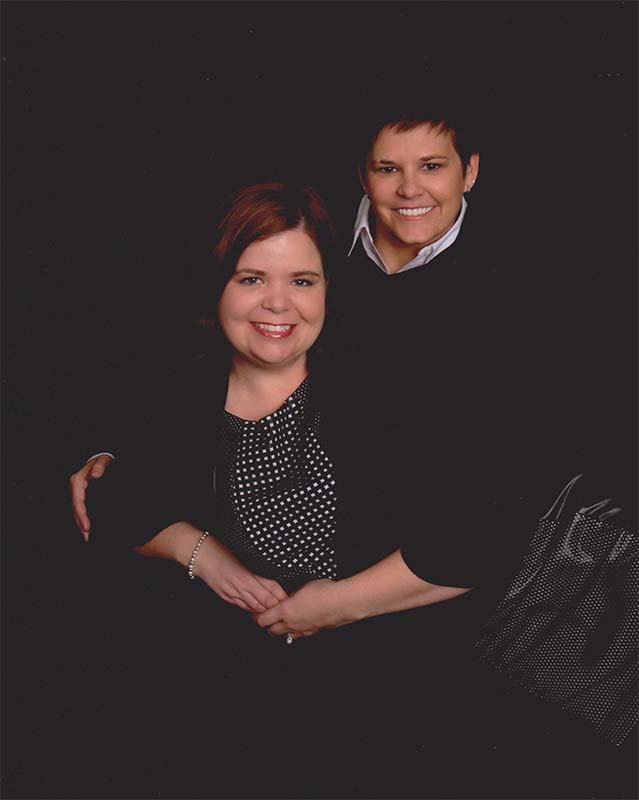 Suzanne Cummins and Holly Mitchell

Meet the Plaintiffs: Suzanne Cummins and Holly Mitchell
Suzanne Cummins was raised in Mesa, Arizona and Holly Mitchell was born in Oklahoma and raised in Texas. Suzanne and Holly met on the job and began dating in 2007. They would like to marry but Arizona laws discriminate against same sex couples. They have a family but they want and need to be a family with the same equal rights and protections granted by marriage that most other Arizona families seldom think about. In 2009, they completed the foster licensing process in the State of Arizona and began fostering 2 girls. In November 2010, Suzanne adopted Jessica and in July 2011, Suzanne adopted Madisyn. As foster parents, both Suzanne and Holly had full parental rights regarding the health and welfare of the children placed in their care. Today, even while sharing daily parenting duties with Suzanne, living in the same household, as a wife and mother, Holly is a legal stranger to Suzanne, Madisyn and Jessica. The State of Arizona allows same sex couples equal rights when it comes to the foster care system but denies them the same rights when they attempt to adopt children out of the foster care system. As a result of Arizona's denial of same sex parent adoption, Suzanne and Holly decided that Suzanne would become the legal parent of record. Holly has no legal right regarding medical information, nor the ability to approve medical care for their daughters, even though Madisyn has an autoimmune disease Parents will do anything for their children and Suzanne and Holly are no exception. Holly and Suzanne were considering leaving Arizona for another state that would recognize their family and provide them the rights they need to care for their girls and each other. Instead, they chose to stay and fight, joining six other couples in the fight for marriage equality in Arizona. We're glad they did!
References:
---
comments powered by
---
---
Obergefell v. Hodges: Marriage Equality at the Supreme Court: The full text of the Supreme Court case that brought same-sex marriage to the United States [Paperback]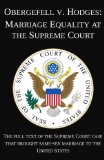 A case which will cause controversy for years to come, Obergefell v. Hodges was the U.S. Supreme Court case that declared same-sex marriage the law of the land.
This edition of the full text of the Court's ruling, written by Justice Anthony Kennedy, also includes all four dissents, written by Chief Justice Roberts, Justice Scalia, Justice Thomas, and Justice Alito.
This edition is available in paperback from Amazon.com
Campaign of Hate: Russia and Gay Propaganda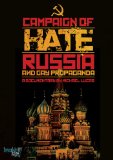 As most of the world moves forward toward gay equality, Russia is seemingly heading backward. Antigay sentiment and legislation are spreading rapidly throughout the country. In 2013, the Russian parliament passed a ban on so-called "gay propaganda" that effectively makes nearly any public discussion of gay equality a crime. The city of Moscow has outlawed Gay Pride parades for the next 100 years. Adoption of Russian children is forbidden to citizens of any foreign country that permits gay marriage. The Kremlin has chosen the LGBT community as its scapegoat in a populist campaign against supposedly decadent "Western" values, and there are ominous signs of much worse to come. Violent attacks against Russian gays or suspected gays are more and more common. Videos of young LGBT people being taunted and tortured have been widely distributed on the Internet.Those are the stories that get the headlines, but there is much more to the Russian LGBT men and woman I have met. It is my hope that this documentary will educate viewers to their reality.
Whether to Wed - A Legal and Tax Guide for Gay and Lesbian Couples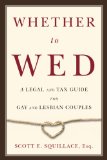 This timely book reviews the status of same-sex marriage around the country and helps the reader understand the full impact of the recent landmark rulings by the Supreme Court, IRS guidelines and other federal regulations with respect to gay marriage. While love may be paramount, Squillace's work helps couples evaluate the pros and cons of gay marriage from a legal, tax and financial planning perspective as they consider whether to wed. The author helps guide the reader through financial issues, like how to think about income tax filings and the effect of marriage on retirement plan benefits and Social Security. Squillace also discusses the impact the marriage decision has on children and the practical legal and tax benefits for families.
Same-Sex Marriage and Children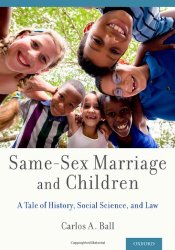 Same-Sex Marriage and Children is the first book to bring together historical, social science, and legal considerations to comprehensively respond to the objections to same-sex marriage that are based on the need to promote so-called "responsible procreation" and child welfare.
UNFAIR: Christians and the LGBT Question [Kindle Edition]
Shore is one of America's leading Christian writers on the subject of gay people and Christianity. His essays are widely credited with being central to the sea change in Christian thinking that has occurred on this issue in recent years. UNFAIR offers the best of Shore's writings on homosexuality and Christians/Christianity, along with heart-wrenching but ultimately inspiring letters from gay people telling what it's like to grow up, and live today, both gay and Christian. The book's opening essay, "Taking God at His Word: The Bible and Homosexuality," is a must-read for anyone seeking clarity on the relationship between the Bible, Christianity, and LGBT people. If you read only one book on this subject, make it this one. (This is the revised and updated edition of Shore's book, "UNFAIR: Why the 'Christian' View of Gays Doesn't Work.")