See Categories: |

The First Phone Call from Heaven: A Novel by Mitch Albom

"What if the end is not the end?"

From the beloved author of the number-one New York Times bestsellers Tuesdays with Morrie and The Five People You Meet in Heaven comes his most thrilling and magical novel yet—a page-turning mystery and a meditation on the power of human connection.

One morning in the small town of Coldwater, Michigan, the phones start ringing. The voices say they are calling from heaven. Is it the greatest miracle ever? Or some cruel hoax? As news of these strange calls spreads, outsiders flock to Coldwater to be a part of it.

At the same time, a disgraced pilot named Sully Harding returns to Coldwater from prison to discover his hometown gripped by "miracle fever." Even his young son carries a toy phone, hoping to hear from his mother in heaven.

As the calls increase, and proof of an afterlife begins to surface, the town—and the world—transforms. Only Sully, convinced there is nothing beyond this sad life, digs into the phenomenon, determined to disprove it for his child and his own broken heart.

Moving seamlessly between the invention of the telephone in 1876 and a world obsessed with the next level of communication, Mitch Albom takes readers on a breathtaking ride of frenzied hope.

The First Phone Call from Heaven is Mitch Albom at his best—a virtuosic story of love, history, and belief.

Client Reference(s):
---
comments powered by
---
---
Being-In, Being-For, Being-With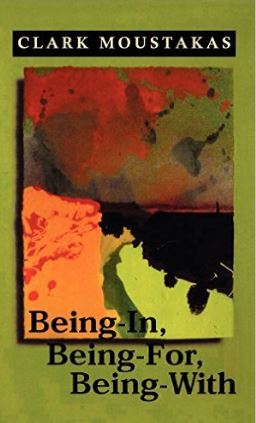 This text examines a series of pervasive themes of human existence and the challenges of being and relating. Areas investigated include: the nature and meaning of being different; possessiveness and being possessed; and dimensions of loneliness, mystery and self-disclosure.
Writing Without Bullshit: Boost Your Career by Saying What You Mean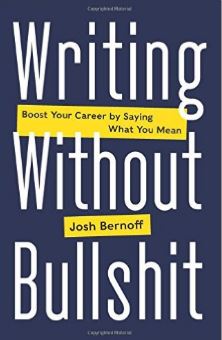 Joining the ranks of classics like The Elements of Style and On Writing Well, Writing Without Bullshit helps professionals get to the point to get ahead.
It's time for Writing Without Bullshit.
Writing Without Bullshit is the first comprehensive guide to writing for today's world: a noisy environment where everyone reads what you write on a screen. The average news story now gets only 36 seconds of attention. Unless you change how you write, your emails, reports, and Web copy don't stand a chance.
In this practical and witty book, you'll learn to front-load your writing with pithy titles, subject lines, and opening sentences. You'll acquire the courage and skill to purge weak and meaningless jargon, wimpy passive voice, and cowardly weasel words. And you'll get used to writing directly to the reader to make every word count.
At the center of it all is the Iron Imperative: treat the reader's time as more valuable than your own. Embrace that, and your customers, your boss, and your colleagues will recognize the power and boldness of your thinking.
Transcend the fear that makes your writing weak. Plan and execute writing projects with confidence. Manage edits and reviews flawlessly. And master every modern format from emails and social media to reports and press releases.
Stop writing to fit in. Start writing to stand out. Boost your career by writing without bullshit.
Tim on Broadway: Magical Realism Romance, Gay Drama, Gay Romance LGBT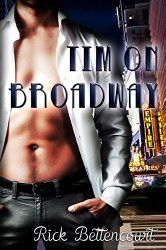 Tim loves drama and plays. Fired from the grocery store because he got caught with a hotter-than-Hades bagger, Tim Benton is down on his luck. While he's obsessed with getting tickets for a once-in-a-lifetime show, he can't keep his mind off Javier, the bad-boy who's straighter than the arrow piercing his heart. TIM ON BROADWAY is a coming of age gay romance, played out in New York City, Maine, and Salem, Massachusetts. It explores ideas about one's place in the world, and will having you laughing, crying, and cheering for Tim. His office antics will entertain and humor you. Magical realism at its best: A diva, psychic happenings, and a real Salem witch help Tim to find himself along the way. This is a stand-alone novel with about 75,000 words and was nominated for a 2014 Lambda Literary Award in gay romance.
Cooking with All Things Trader Joe's (Cooking with Trader Joe's Cookbook)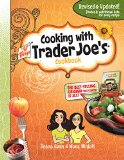 Love Trader Joe's? This new independent cookbook features recipes that use ingredients all from Trader Joe's. By combining Trader Joe's unique products with fresh ingredients, Deana and Wona create clever shortcuts to quick and easy gourmet meals that are delicious and exciting. The recipes in this book treat Trader Joe's like a "prep kitchen"--using the great selection of unique sauces, mixtures, and prepped items to make flavorful, natural, homemade food in a snap.
A Framework for Understanding Poverty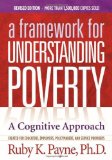 Winner of the Association of American Publishers' (AAP) 2014 REVERE Golden Lamp Award for Professional Development! When viewed through an economic lens, poverty can be defined as an absence of resources. Since 1995, Framework's basic premise is that the middle-class understandings of those who work with children and adults in poverty are often ill-suited for connecting with and helping people build up resources and rise out of poverty. Now, 18 years and 1.5 million copies later, Framework: A Cognitive Approach has been revised, updated and expanded. The 5th edition features an enhanced chapter on instruction and achievement; greater emphasis on the thinking, community, and learning patterns involved in breaking out of poverty; plentiful citations, new case studies, and data: more details findings about interventions, resources, and causes of poverty, and a review of the outlook for people in poverty and those who work with them.