Of the thousands of News "Nuggets" that are added to our databases each day, we try to select weekly a few that we feel challenge and inform our viewers/readers the most.
Recent postings from our clients....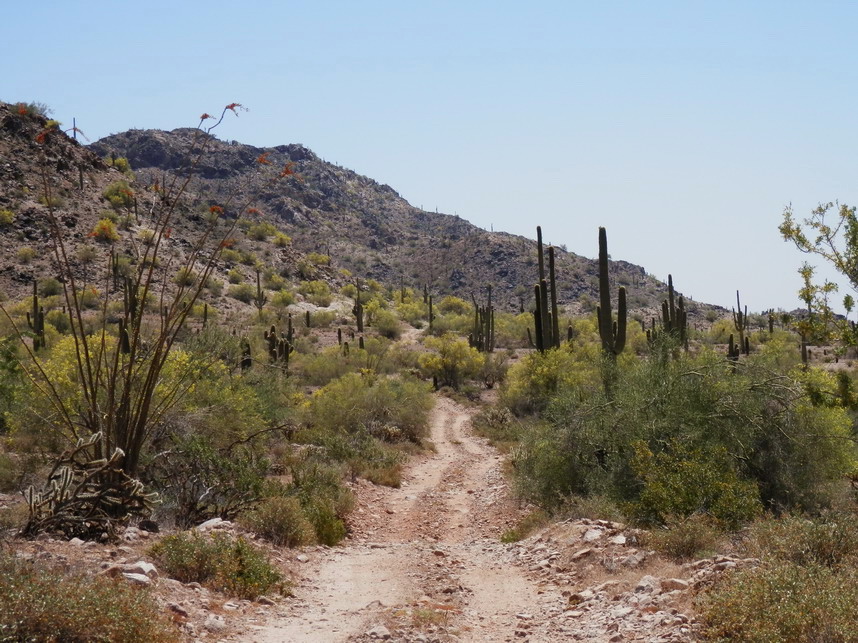 An amazing proposal for saving a major portion of land for the public use and it's right next to the City of Maricopa. An amazing asset. The project is located at the western side of Pinal County between SR 238 (to the north) and Interstate 8 (to the South)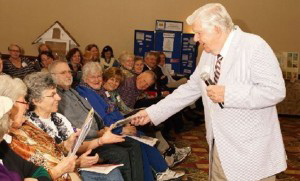 I've heard it said that today, half the people in America claim to be motivational speakers. The driver on a crowded bus who calls out, "Step to the rear of the bus, please," is a motivational speaker. I can recall talking with the president of a power company before my talk and he asked me what I do and I replied, "I am a motivational humorist." and he replied I never met a motivational humorist before." Ninety minutes later when everyone stood to give me a standing ovation he came up to me and said, "You sure as hell are a motivational humorist." I was lucky enough to be in on the early days of professional speaking. The majority of professional speakers in the early 70's were either famous athletes, former Miss Americas, college professors, sales super-stars like Zig Ziglar, authors or clergy. $500 was considered a good fee plus travel and I was amazed at the number of speakers who held to that fee for so long. I sold my first book to audiences for $1 a copy and made a good profit. For the first ten years I was a part-time speaker still working as a Communicatons Officer for the railroad. I managed an early retirement when I was 53 and at that time I had 35 years with the railroad. Two of those years were credits while I served in the Army.
There is just some kind of magic that is kind of hard to describe when you hear an audience laughing in the right places and then applauding . It can become something like a drug that drives you to get better and better every time they introduce you and when you get a dozen or so standing ovations in a row you begin to suspect that you are on the right track. When you learn that the members of that audience will sell more, manage better, work safer, become more professional and productive no matter what they do then you know for sure that you are on the right track.
In my youth someone suggested that I find something that I love to do so much that I would do it even if they didn't pay me and then get so good at it that they will pay you a lot. Somehow,with abundant help from many others I figured out how to do that and then every speech was a blessing for me.
An amazing song. Then watch and listen carefully to the following Saturday Night Live sketch. After laughing hard as we have done, it sort of brings tears to your eys that we have to even bring our biases sometimes to the Thanksgiving Table. The child seems to have it figured out. Why can't the rest of us be as wise?
The Shame of United States Immigration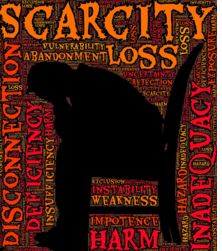 Yes, the United States really did this:
We, the United States, turned the M.S. Saint Louis away from our shores. This is a ship filled with 937 Jews seeking protection in the United States. It was turned away in 1939 and sent back to Europe, where more than one-quarter of its passengers were killed in the Holocaust. READ MORE
Gov. Rick Snyder (R) Suspends Syrian Refugee Effots in Michigan. According to the Detroit Free Press, "Snyder's announcement Sunday is a step backward from recent efforts and comments from his administration offering to aid refugees." Did re-election money change his mind. READ MORE
The internment of Japanese Americans in the United States was the forced relocation and incarceration during World War II of between 110,000 and 120,000 people of Japanese ancestry who lived on the Pacific coast in camps in the interior of the country. READ MORE
Serving Others helps keep us Younger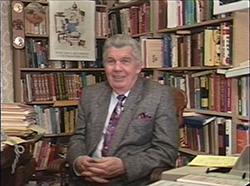 Art Fettig, an 85 year old American author, speaker, song writer, poet and playwright, made an eloquent comment on my Reminder from two weeks ago about the 74 year old coach that set aside retirement to make a difference. It resonated so strongly with me that I'd like to share it with you. He said, "Ross, what a great story. When folks discover the pure joy to be found in some way serving others their aging takes a back seat and they find youth they've never known was there." Doing kind things for others energizes us because it makes us feel good. It tells us that we are still making a meaningful contribution in this world. So, if you want to discover some of that lost youth and experience the boost in energy that comes along with it, get out there and spread some kindness. This time of the year, there are lots of opportunities to do just that.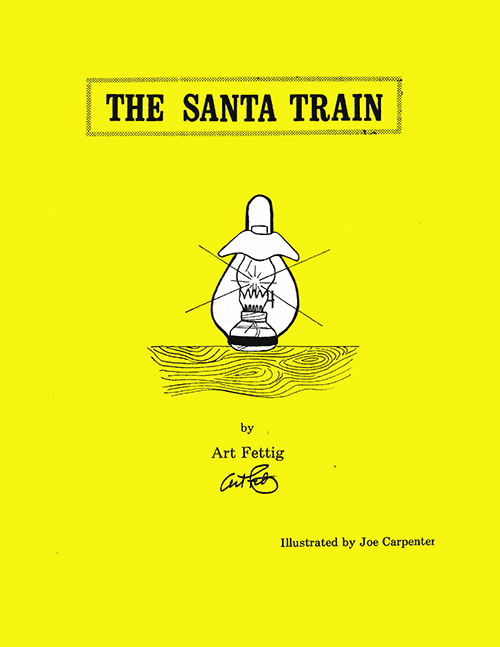 I retired from Grand Trunk Western Railroad in 1983 with 35 years' service. When somebody asked me who was promoted to fill my vacancy I explained that I hadn't left any vacancy. I figured I'd done my job. Instead of being rated one of the most unsafe railroads in our class in America, our railroad was winning Harriman Safety Awards several years in a row. Instead of multi-million dollar losses GTW was showing profits. There was peace in the valley, or at least management and labor were speaking to one another and the morale of the workers was much improved. I had hoped to leave the railroad at age 52 so that I could do my writing and speaking full time. My dream of having a Santa Train had been fulfilled and was running each year allowing workers to bring their families to visit the train and for workers to meet the GTW president, John Burdakin and other top railroad officials and their families. Yes, John Burdakin had brought about so many amazing improvements and I felt in my heart that I had helped.
I remember when we finally worked out my pension arrangements and I spent my final day on the railroad, as I walked out to my car I felt this tremendous relief as if a heavy yoke had been removed from my shoulders. I wanted to shout and skip down the driveway singing "Zip a de do da, zip a de day, my oh my, what a wonderful day. Plenty of sunshine coming my way. Zip a de do da, zip a de day."
I wanted to quote Martin Luther King Jr. "Free! Free! Thank God I am free at last!"
Cooking with All Things Trader Joe's (Cooking with Trader Joe's Cookbook)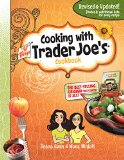 Love Trader Joe's? This new independent cookbook features recipes that use ingredients all from Trader Joe's. By combining Trader Joe's unique products with fresh ingredients, Deana and Wona create clever shortcuts to quick and easy gourmet meals that are delicious and exciting. The recipes in this book treat Trader Joe's like a "prep kitchen"--using the great selection of unique sauces, mixtures, and prepped items to make flavorful, natural, homemade food in a snap.

I went to Trader Joe's the other day feeling a little bit down. As I approached the counter with my cart full of groceries, I asked the checker how she was doing. She smiled and answered, "Every day's a gift." She then asked how I was doing. I said I was "hanging in there." She responded with, "Are you in some kind of a funk?" I said, "Yes, I think so." She then looked up at me and said, "Do something joyful." I decide to try to follow her advice. After I returned and put the groceries away, I worked out at the YMCA. The experience was pleasant, but not joyful. I then cleaned part of the garage. I experienced a sense of accomplishment, but still no joy. I then cooked dinner for a friend who is experiencing health issues on a number of fronts which have left him weak and very tired. I took the dinner to his home and we visited for an hour and a half. This experience was not only pleasant, it was truly joyful! It snapped me out of my funk and I felt great for the rest of the day. So the next time you find yourself in a funk or feeling sorry for yourself, do something joyful for someone else. I guarantee it will make the rest of your day a whole lot better.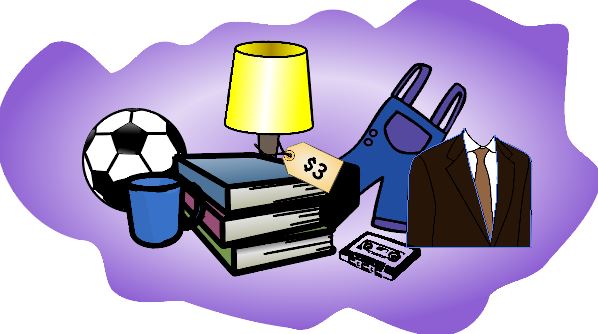 I talked with an old fella who's wife divorced him because he had too much stuff. It ain't easy to get rid of stuff and he still has all of it. My office and my upstairs music room are both stuffed with my stuff and I have a garage dedicated to storing my stuff too. Oh, there are the charities like Goodwill and some folks have yard sales but at those resale stores there is the danger that I might forget I gave it to the store and go back in and buy it back again because it is just what I am always looking for. Selling stuff for almost nothing rips my heart out. These slick dealers come in early and beg to take a look at your stuff and then they make you an offer for all of the good stuff for about $10. Right now I have on my desk about 150 photos of old railroad engines, all carefully identified and I am just about on the edge of donating them to a railroad museum. I started looking at all of them the other day and well, gee it is hard parting with them. When I was a young man I used to buy picture frames at auctions, spray them with gold paint and put a reproduction of a masterpiece in the frame and they would sell pretty good. I managed to provide pocket money for our trips to Europe several times. We had free air passes. Well I have never been able to break the habit of buying picture frames. I must have a couple of hundred lined up in the garage and I keep saying I will have a sale but I never get around to it and I keep on bringing home more frames.
I'm feeling like I will soon have a stuff crisis. With those photos and those trays of slides and the frames and all I have the feeling like it is all closin' in on me. I can barely get to this computer I'm workin' on. I'm toying at writing and editing four different books at one time and there is no space on my office tables to spread out anything. I can just see what might happen when they write my obit. "Art Fettig was devoured by his stuff recently. Services will be at 10am Saturday at the local church. There will be a giant housecleaning and yard sale immediately following the service. Lots of books and frames and interesting stuff."
A 74 Year Old Coach Sets Retirement Aside to Make a Difference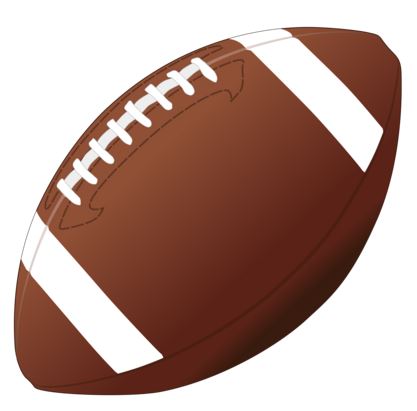 Elliot Uzelac had coached college football for 40 years with stops at places like Michigan, Ohio State, Colorado and Maryland. During 2006-2010, he revived the football program at St. Joseph High School (Michigan) by posting a record of 45-13 during his five years there. In the summer of 2011 he retired from coaching just before his 70th birthday. Four years later he had become restless and bored. According to an article written by Mike McCabe, which recently appeared in The Detroit Free Press, his wife Wendy suggested that he go back into coaching. His response was, "I want to do something better than that." His wife came back with: "Then go to Benton Harbor…You go there. You help them. We've loved these eight years here, and you know and I know that those kids need help on the field, off the field and in the classroom. Maybe you can do that." Benton Harbor high school had gone through 25 straight losing seasons and had lost its last 19 games in a row. In spite of all this, Coach Uzelac accepted the challenge and asked for the job. So far this year, the team has posted a 6-3 regular season record and won its first state playoff game ever. According to an article written by Rosemary Parker which was posted recently on mlive.com, Coach Uzelac's impact isn't going to stop there. When the season is over he is setting up a tutoring program for players who need it and he "…plans to start lining up field trips to meet with college coaches, to open players' eyes to the possibilities that are available to them."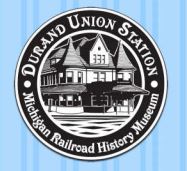 We were visiting The Durand Union Station which is a 110-year-old historic building on the Grand Trunk, now CN Line. The restored Depot houses a wonderful collection of railroad history. As we were leaving that tiny town, the flashers at the crossing started flashing, the bells rang and the gates came down and soon a train came along. I decided to count the number of cars and I soon passed the hundred mark and continued counting. I hardly believed it when my count got up to 185 cars. Later when I discussed this with my son David who works for CN in Battle Creek he said my count could well have been correct. He said that each night their train #399 comes through with a train that is 12,970 feet long, that being over two miles.
As I watched that train I visualized that same load traveling down an expressway. There would be twice that number of trucks because rail cars are generally twice as long as trucks on the highway. Imagine 370 trucks for this passing train. These trains often travel at 70 MPH with clear sailing all the way.
Reaching Retirement Age doesn't mean you have to step aside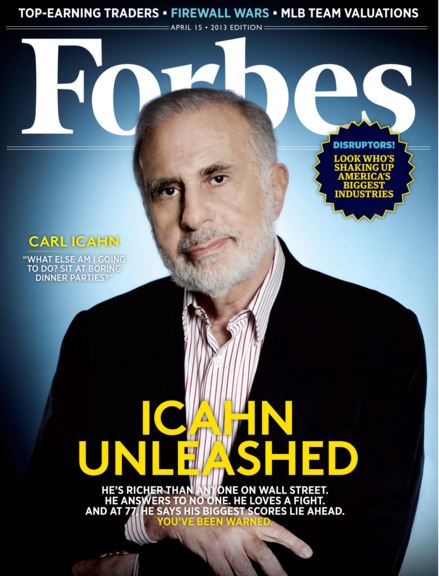 Our culture tries to convince us that once we reach retirement age, we are no longer capable of accomplishing anything that's worthwhile. Rather, our role then is to back off, enjoy the good life and let the members of the younger generation have all the fun. In reality, nothing could be further from the truth. For example, Colonel Sanders started his Kentucky Fried Chicken franchise when he was 69 and drawing social security. Furthermore, he remained actively involved with the company until he was 90. At age 85, Warren Buffet is still a very active CEO at Berkshire Hathaway. And, Carl Icahn is still wheeling and dealing with the best of them at age 79. My point is that reaching retirement age is no reason to feel that you have to step aside and yet the younger folks have all the fun. There is still plenty of fun to be had by retirement aged people as well.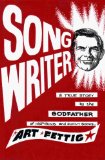 Recently I have been taking a good look at hundreds of notes on what sort of material I used in my many speeches. Over the years I have written hundreds of poems and they were often created just to make a certain point. If I wanted to make a particular group happier about their profession I might recite a poem such as Teacher, Teacher! Or maybe, "We Are Sales People." Or even, "We Are Asphalt Road Builders." Members of an audience take them home and frame them and put them on their wall or maybe on their desk or in their locker at work. It reminds them, long after I have flown home that what they are doing in their job is really important.
I might do a poem for relief from a serious subject. Maybe a dad talking about his son."That's My Son Out There, the one with all that hair. Ain't he great? Four fouls and it's only a quarter after eight. Yeah, that's him. Number forty two...two...two. Now he might not look like much to you. But I'm darn proud to tell you, that's my son out there."
I presented poems to win commitment in the safety field. We must have reached a hundred thousand people with my Brother's Keeper poem from 1979 to long after that. A whole course for children to bring them positive goals and values evolved from another poem. "Just say yes to believing you're special, just say yes to being kind, Just say yes to growing daily, just say yes to improving your mind." And thousands of kids became better students singing that rap daily.
And some claim my poems can help them carry on and to get closer to their Savior; and to love America just a little more; and share their sorrow and face new challenges. For me, sharing my poetry has been a source of pure joy.
1875 Map of Gore and Rubicon Townships in the Thumb of Michigan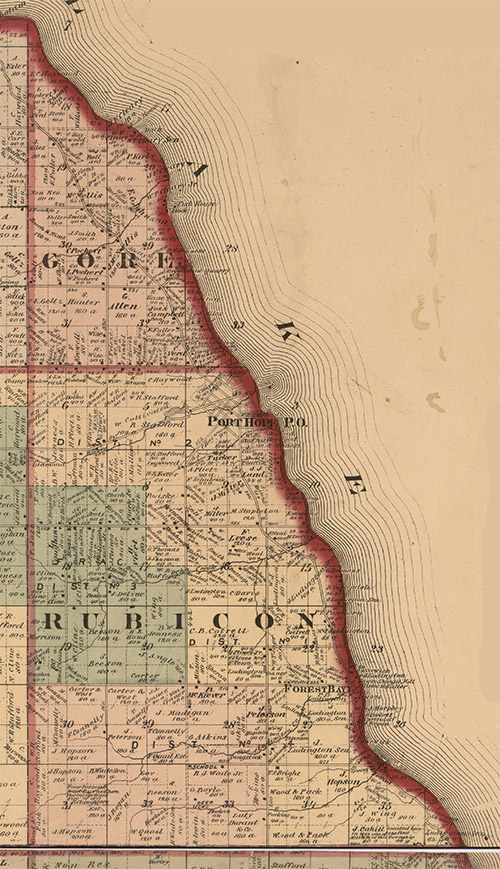 Relief map shown by hachures. Entered according to Act of Congress A.D. 1875 by F.W. Beer & Co. in the Office of the Librarian of Congress at Washington. Includes business directories, distance table. Insets of Sebewaing, Caseville, Port Hope, Verona, Rockfalls, Bayport, Huron Co., White Rock, Bad Axe, Grindstone City, Port Crescent, New River, Huron City, Port Austin, Sand Beach, Forest Bay, views of public, residential, and commercial properties. This is an inset of an entire pay of Huron County that was mounted in six segments which allowed the map to be folded.
A Lesson in Building Relationships from a Football Coach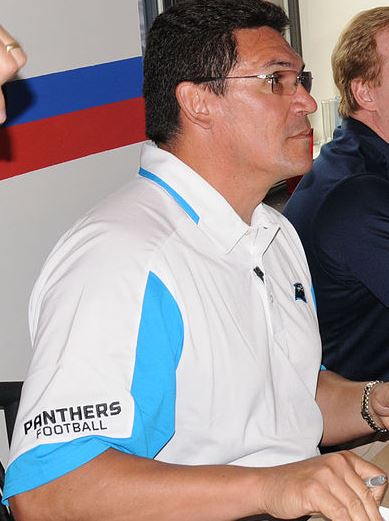 In the National Football League, the players typically hang out in the locker room and the head coach hangs out in his office. This sends a very clear message that the head coach is the boss and the players are the subordinates. As a result, relationships between players and their head coach are typically not very open or honest. Ron Rivera, head coach of the Carolina Panthers decided to change all that after receiving some advice from fighter pilots. According to a recent article in The Wall Street Journal written by Kevin Clark, the pilots told him, that to promote honest relationships with his players, he needed to" remove rank" when addressing them. As a result, Coach Rivera now hangs out in the locker room as an equal rather than a boss. As Coach Rivera put it, "Unless you are exposed to them there, when they let their hair down, you won't get to know them…." The players absolutely love the arrangement and have responded by winning the first six games of the season.
$15 Million TIGER Grant Awarded for 347 Overpass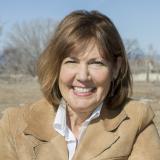 MARICOPA, AZ. - The Arizona Department of Transportation (ADOT) received a $15 million dollar Transportation Investment Generating Economic Recovery (TIGER) Grant from the U.S. Department of Transportation on behalf of the City of Maricopa for the State Route 347 Grade Separation Project. ADOT will construct a grade-separated highway overpass on a new alignment at the intersection of State Route 347 and the Union Pacific Railroad. Additionally, as project partners, the City of Maricopa has begun the process of relocating the existing passenger station and constructing rail siding to provide off-main rail line loading and unloading of passenger trains.
"I want to thank Congresswoman Ann Kirkpatrick for her steadfast and persistent efforts in obtaining this $15 million TIGER grant," said Mayor Christian Price. "She has championed this project since she was elected to Congress and has been our strongest advocate and greatest ally. Without her efforts, I am certain this project would not have come to fruition. We can't thank her enough for her incredible support."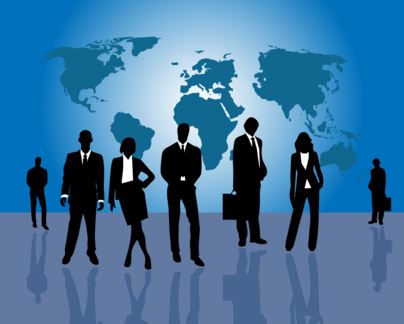 Please don't ask me "Who have you worked for?" Over the years I have been blessed with some major clients. Allthough I no longer retain client lists or such just for fun I tried to list some alphabetically. Oh the wonderful memories that jumped out of this simple listing. AT&T, BP, Chrysler, Du Pont, Enron, Florida Power & Light, General Motors, Halliburton (Tabasco,Mex.), Intel, Junior Achievement, Kellogg's, Lansing Sales & Marketing Execs., Maritime Telegraph & Telephone(Nova Scotia), Newfoundland Safety Council, Optimists, PBS, Quebec (Abatibi-Price), Ralston, Shell, Toyota, United States Air Force, Army, Marine Corps and Navy, V.A.,Wright Tree Services, eXXon, YWCA, Zeeland High School Commencement. I have presented in all 50 United States and most Canadian Provinces and as far as I am concerned, the fat lady ain't sung yet. One prospect looked at my resume and said, "Art, you just can't keep a job, can you? Keeping a job wasn't my goal. Finding a new challenge was, and every place and every audience was a new and exciting challenge.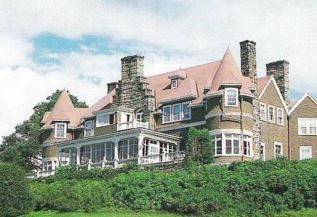 In June of 1991 I flew into the airport at Halifax, Nova Scotia and in a dense fog. At the last second we aborted the landing and climbed back into the sky. We circled for a few moments in that fog and then we went down again, and again we aborted the landing and zoomed back into the sky above. The passenger sitting beside me seemed unconcerned. I asked him what was happening and he said, "Oh, the fog is comin' in thick and sometimes it takes three or four tries before the pilot can see the ground." Sure enough we made it on the third try. That was my introduction to Nova Scotia. Folks there don't seem to get real riled up about things. They take them as they come.
I was working for the Maritime Telegraph and Telephone Company there and I made safety presentations for two days and we created some wonderful videos which were shown all over Nova Scotia to their workers. I had decided to stay over an extra night and my host said I might take a ride over and see the home of Alexander Graham Bell. It wasn't open to the public but he gave me the name of the grounds keeper and suggested that he might show me around. I can just remember now that I drove for a while and then I found the lake that it was on and by askin' and driving around I found it. Mr. Bell had his own plane and he used to land it on the lake and pull up near the house. It was a big sprawling home with a long front deck on the lake. I couldn't find anyone around there and so I just mosied. I like to pretend that I'm walking in someone famous's shoes sometimes and there was a rocking chair on the porch so I sat there looking at the lake and whoosh! This big eagle landed on the grass just about ten feet from where I sat. Now I love eagles, I collect everything there is about eagles, big brass statues, all sorts of porcelain eagles, eagles carved on whalebone, gold and silver eagles. All sorts. And here was this big, absolutely awesome eagle sitting with me there at Alexander Graham Bell's old house and well, I was really feeling special being called all the way to Nova Scotia. It was one of those special moments that sometimes comes to a fella and I just thought I'd share it.
A Framework for Understanding Poverty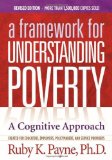 Winner of the Association of American Publishers' (AAP) 2014 REVERE Golden Lamp Award for Professional Development! When viewed through an economic lens, poverty can be defined as an absence of resources. Since 1995, Framework's basic premise is that the middle-class understandings of those who work with children and adults in poverty are often ill-suited for connecting with and helping people build up resources and rise out of poverty. Now, 18 years and 1.5 million copies later, Framework: A Cognitive Approach has been revised, updated and expanded. The 5th edition features an enhanced chapter on instruction and achievement; greater emphasis on the thinking, community, and learning patterns involved in breaking out of poverty; plentiful citations, new case studies, and data: more details findings about interventions, resources, and causes of poverty, and a review of the outlook for people in poverty and those who work with them.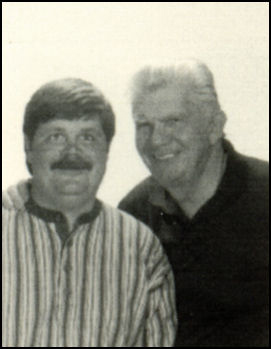 I wrote the following back in 1998 when I was churning out songs one and two a month and then recording them. That was a period from February 1997 to February 2001.
Sometimes when I hear Barbra Streisand sing a series of songs like You Don't Bring Me Flowers I am so moved that I say to myself, "What in the the world are you doing, trying to write great songs? There are enough of them out there to last anybody in their right mind. Why don't you just sit back and enjoy them?"
Of course, the great songwriters who wrote some of the really great songs could have said that same thing and then there wouldn't be all of these other marvelous, moving, enchanting songs.I guess the real truth is that I never wrote my songs because I choose to but because I had to survive. Otherwise, when they came to me and I ignored them they might explode inside me and I would probably have died.
And when I wrote down those lyrics and captured the melody on my little $20 Casio keyboard I would probably not be able to survive if there was not Greg Brayton. I would take my rough concepts to him and have him work with me to turn them into what was rolling around there in my imagination to begin with. Somehow, though, the results were far beyond my original conceptions. We would get through this process of creating and recording a song in just four hours. I guess this was my therapy.
I've often explored the idea that most people who have addictions are blessed with special talents and quite often their addictions and abuses come from the frustration of suppressing that greatness that is stirring up inside them.
Excellent Advice on how to Live Life to the Fullest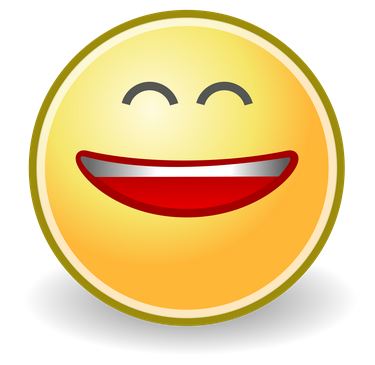 A relative of mine posted the following advice on Facebook recently. I found it too good not to share with you. "Go ahead and eat the chocolate cake. Walk in the rain and splash in the puddles. Ride with the windows down. Dance. Sing. Talk to strangers. Smile at everyone. Hug someone. Go barefoot. Take naps. Try new things. Spend time with kids. Laugh every chance you get. Help others. LIVE LIFE TO THE FULLEST. NO REGRETS. LIFE IS WAY TOO SHORT." I think this pretty much says it all. These are the kinds of things I plan to do more of. Thank you Marylou.
Arizona Ordered to Pay $200,000 in Legal Fees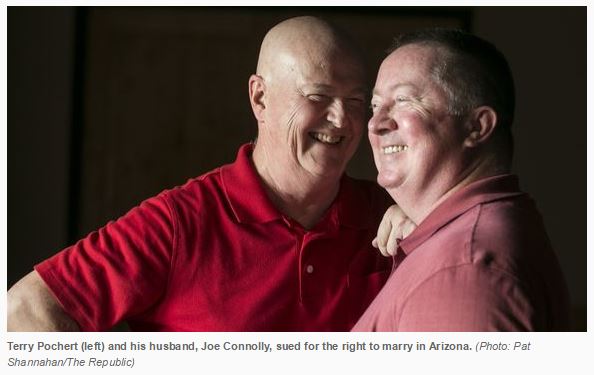 U.S. District Court Judge John Sedwick has ordered Arizona to pay $200,000 in legal fees in one of the two cases that challenged the state's ban on same-sex couples marrying. And the costs for Arizona to defend its law defining marriage as between only a man and a woman could get much, much higher. The order came in the Connolly vs. Roche case, which attorney Shawn Aiken filed in January 2014 on behalf of several individuals and couples, including Joe Connolly and his husband Terry Pochert.
Dr. Ross Reck's Books That Will Change Your Business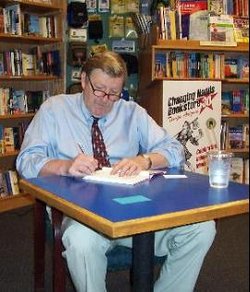 Dr. Ross Reck is the coauthor of Instant Turnaround! Getting People Excited About Coming to Work and Working Hard. He is also coauthor of REVVED! and the best selling The Win-Win Negotiator. In addition he is the author of Turning Your Customers into Your Sales Force and The X-Factor. A compelling and dynamic speaker, Ross has been featured at hundreds of meetings, conferences and conventions throughout the United States, Canada, Latin America, Europe and Asia. His recent consulting clients include Hewlett-Packard, John Deere, American Express, Janssen-Ortho, Inc., the Chicago Cubs, Rolls-Royce and Xerox.
Ross received his Ph.D. from Michigan State University in 1977. From 1975 to 1985 he served a Professor of Management at Arizona State University. During his career at ASU he was the only two-time recipient of the prestigious "Teaching Excellence in Continuing Education" award and was identified by the university as an "Outstanding Teacher." Since 1985 he has dedicated his full time efforts to positioning his clients for new heights of achievement.
---
---
Waking The Beast by Dustin Russel Hall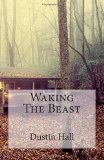 Coming out of nowhere with his debut release. This novel will keep you eagerly burning through the pages as the story unfolds. Shocking plot twists, drama, action and suspense bring this novel to life as the boundary's of fact and fiction draw closer together in this horrid tale. In the midst of W.W.II a small town in Southern California would experience something horrible which would later grow into a morbid legend. Tragically, a series of disappearances would end just as abruptly as they began. Left in the aftermath, seventeen people vanished without a trace. The disappearances stumped authorities and the community was left furious. With no one ever able to figure out exactly what happened during that short period of three weeks, the towns morale was devastated.
Tahquamenon Falls State Park, Michigan - Art Print on Canvas - 40x60 cm, unframed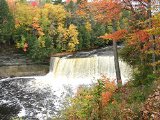 Canvas size 16 x 24 inches, 40 x 60 cm.
Fine Quality Art Print on Canvas - with texture, rich colour and superior materials.
Unframed/ Unstretched. Rolled and shipped in a protective tube.
Dear customers, the posters have varies sizes(40*60cm,50*70cm,60*80cm), Please search the name of product you like in our store and you can get all the sizes of it.
Speaking Frankly: A Southern Boy's Journey from Slaughterhouse to Creation of the World's Top Hot dog Brand [Kindle Edition]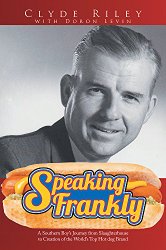 In Frankly Speaking, Clyde Riley tells the story of how he left the rural South as a young man, with little formal education beyond high school, relying on his energy, intelligence and personality to rise to the top of a major company in the U.S. food industry. Along the way, he met global political leaders, earned the trust of wealthy entrepreneurs and devised marketing strategies in collaboration with personalities from advertising, business and finance. Having started with few possessions or advantages, Riley has shown with his life story how much can be accomplished in American society with ordinary determination and grit.
Maricopa (Images of America Series) (Images of America (Arcadia Publishing)) [Paperback]
The Hohokam built an extensive network of canals with sticks and stone hoes, but mysteriously disappeared in 1450. Later, the Pima and Maricopa Indians occupied their farmlands near the Gila River, and Maricopa took on the name of the latter. In 1858, Maricopa became an isolated little town in the middle of the desert. It served as the major stage station for the Butterfield Overland Stage Station and became a beacon of light for trappers, traders, and immigrants brave enough to travel its unknown land. Maricopa moved south in 1879 to latch onto the newly built Southern Pacific Railroad and became Arizona's freighting distribution center. A second move took it 4 miles east to better align with Tempe. Thus began Maricopa's life as an important railroad junction, playing host to two presidents, 1911 flying machines, honeymoon couples, actors, and a nest of wildcats to entertain the hundreds of passengers who waited for their connections to Phoenix or east-west. In the early 2000s, Maricopa grew from a small farming community to a city, earning it the title of one of the fastest growing cities in the nation. Today its population continues to grow with more than 40,000 inhabitants from all over the United States and world.