Of the thousands of News "Nuggets" that are added to our databases each day, we try to select weekly a few that we feel challenge and inform our viewers/readers the most.
Recent postings from our clients....
Lord make us instruments of Thy peace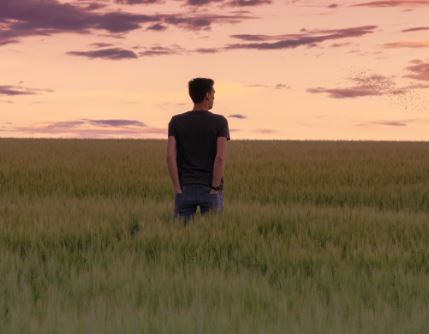 "Lord make us instruments of Thy peace."
This idea came to me recently as I watched a press conference involving those police leaders in Baton Rouge, Louisiana, following the murder of three policemen. One opened his comments with "Lord make us instruments of Thy peace." How perfect this seemed to me. Using this prayer of St. Francis as a tool to bring change and understanding and love.
Do you ever look at the world news these days and feel totally useless, absolutely powerless to do one single thing to make this a better world?
Sometimes I think we all feel that way. In 1992 I set out on the first of the year determined to make a difference, every single day. It brought me a great deal of joy and contentment. Then I wrote my book titled "Love Is The Target".
For my guide I used The Prayer of St. Francis.
This prayer begins with what I call "The seven petitions."
"Lord, make me an instrument of your peace,
Where there is hatred, let me sow love;
where there is injury, pardon;
where there is doubt, faith;
where there is despair, hope;
where there is darkness, light;
where there is sadness, joy;"
Since there are seven I singled out one for each day of the week and thought about it, prayed about it and watched for opportunities where I could work to put this into action and then I did my best to make something good happen.
Next in this prayer are our requests followed by words of wisdom.
"O Divine Master, grant that I may not so much seek to be consoled as to console;
to be understood as to understand;
to be loved as to love.
For it is in giving that we receive;
it is in pardoning that we are pardoned;
and it is in dying that we are born to eternal life.
Amen!"
Amen! So be it! And this is our call to action, "Now let's get to work making this a better, more loving and peaceful world."
Want to make this your prayer? Just add the word "Please" to the front end.
At the bottom of the prayer sign your name and you might write the word "Together" Thus you join hands with others all over this world who are striving to make this a better world.
Here is the Prayer with my suggestions.
(Write "Please" here to make this your prayer.)
Lord, make me an instrument of Your peace;
Where there is hatred, let me sow love;
Where there is injury, pardon;
Where there is doubt, faith;
Where there is despair, hope;
Where there is darkness, light;
And where there is sadness, joy.
O Divine Master,
Grant that I may not so much seek
To be consoled as to console;
To be understood, as to understand;
To be loved, as to love;
For it is in giving that we receive,
It is in pardoning that we are pardoned,
And it is in dying that we are born to Eternal Life.
Amen.
(Write the word "Together" bonding with others who will join you in this plan.)
Now sign your name here. _________________________________
It is your signed commitment to making this a more loving, peaceful world.
Melania Trump Lied About Writing Her Own Speech With Little Help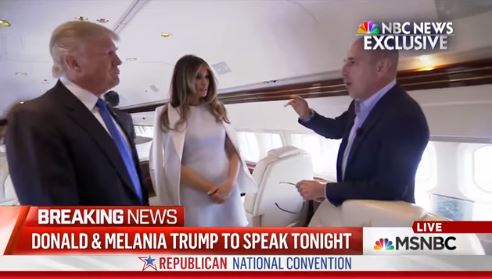 In an interview with Matt Lauer from NBC, Melania Trump said, "I read once over it and that's all, because I wrote it, and we as little help as possible."
The speech appears to be copied word-for-word from Michelle Obama's 2008 speech to the Democratic National Convention. How can both be true?
Then to make matters worse, a Trump staffer supposedly is taking the fall for the plagiarism.
Republican Platform Condemns Supreme Court Ruling - United States v. Windsor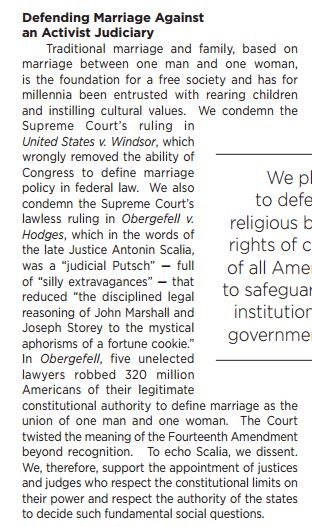 "Traditional marriage and family, based on marriage between one man and one woman, is the foundation for a free society and has for millennia been entrusted with rearing children and instilling cultural values. We condemn the Supreme Court's ruling in United States v. Windsor, which wrongly removed the ability of Congress to define marriage policy in federal law. We also condemn the Supreme Court's lawless ruling in Obergefell v. Hodges, which in the words of the late Justice Antonin Scalia, was a "judicial Putsch" — full of "silly extravagances" — that reduced "the disciplined legal reasoning of John Marshall and Joseph Storey to the mystical aphorisms of a fortune cookie." In Obergefell, five unelected lawyers robbed 320 million Americans of their legitimate constitutional authority to define marriage as the union of one man and one woman. The Court twisted the meaning of the Fourteenth Amendment beyond recognition. To echo Scalia, we dissent. We, therefore, support the appointment of justices and judges who respect the constitutional limits on their power and respect the authority of the states to decide such fundamental social questions."
Scott Baio Plagiarized Langston Hughes Without Giving Credit
Scott Baio plagiarized Black American poet, Langston Hughes (1902-1967) who wrote articles for the NAACP. By the way, the NAACP has endorsed Hilliary Clinton for President in 2016.
Scott Baio is now support Donald Trump who has said many racist remarks and critized several religions. Quoting from the suffering and plight of the terrible history of slavery is a bit ironic especially in the Trump campaign.
Let America be America again.
Let it be the dream it used to be.
Let it be the pioneer on the plain
Seeking a home where he himself is free.
Time Spent with Friends and Family is Time Well Spent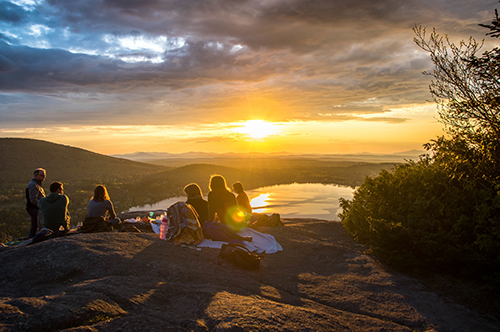 Belle Beth Cooper posted an article on Buffer Social Blog titled, "10 Simple Things You Can Do Today That Will Make You Happier, Backed By Science." Of the 10, the one that grabbed my attention was "spending time with friends and family." Ms. Cooper points out that not spending time with friends and family is one of the top five regrets the dying. So, if we don't want to have this regret, we need to spend time with these people now while we still have the opportunity. She also referred to a study which found, "…that time spent with friends and family makes a big difference to how happy we feel, generally. She also cited several other studies which concluded that, "…relationships and helping others were important factors in living long, happy lives." Sometimes during our rushed lives, spending time with family and friends gets put on the back burner. But now we know that those good times we spend with family and friends is time well spent and needs to be a priority.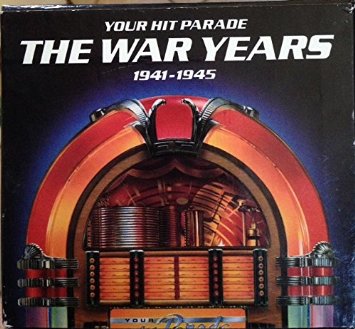 At a Yard Sale recently I purchased a CD Set titled "The War Years, Your Hit Parade." I'd been playing it for about a week in my office when I received a phone call from my sister Barb. She is a year and a half older than I and we exchanged chatter for a couple of minutes and then I tried an experiment. I told her about my CD's and as a test of her memory I would give her the first few words of a song title and asked her to finish it. For instance, I said, "I've heard that..." and without hesitation she said, "song before." I said, "That old black," and she said, "Black Magic." I said, "When the lights go," And she said, "On again all over the world." She got eighteen out of twenty-four instantly." When I asked her favorite song she said, "Somewhere Over The Rainbow."
And when I asked, "Who sang it," She paused and then said "Judy Garland." I went straight to YouTube.com and pulled it up and asked, "Did it go like this?" and I played the song sang by Judy Garland and she loved it. In fact, she sang joyously along with it and I cannot recall hearing her sing anything in the past fifty years. Oh maybe, "Happy Birthday to you" but the crowd drowned her out. She has a sweet voice. The next day I mailed her copies of everything, 146 songs. What a wonderful experience of sharing. We both ended that phone call feeling elated with the joy of remembering.
Mike Pence Extremely Anti-Gay and Anti-LGBT
The Indiana governor and culture warrior would balance the ticket with a twice-divorced, proud philanderer at the top—except he legalized discrimination against LGBT people with a law so extreme other GOP states rejected it.
We Need to Be More Intentional About Spreading Acts of Kindness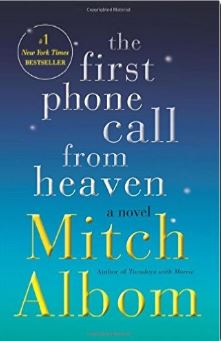 All of us like to be on the receiving end of kind acts, but we tend to forget that other people like to be on the receiving end as well. Our acts of kindness can impact other people in a number of ways—sometimes they brighten their day, sometimes they make their day and sometimes they change their life. Columnist Mitch Albom wrote an article in the Detroit Free Press about a homeless Navy veteran whose wife had died some time ago. The man took it hard and didn't want to live anymore. He showed up at a Detroit homeless shelter wanting to die, but after the kindness shown him by the people at the shelter, he changed his mind and decided to go on living. So, let's all make it a point to become more intentional about spreading acts of kindness. As you can see, it can make all the difference in another person's life.
Dying To Be Happy: Discovering the Truth About Life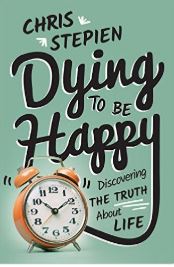 A few days before Thanksgiving 2014, author Chris Stepien found himself in an oncologist s office. But he wasn't the patient. Stepien's wife, Ellen, was just beginning her battle with aggressive breast cancer. That day, while listening to the oncologist's treatment strategy, Stepien began writing Dying to Be Happy: Discovering the Truth About Life.
In the pages of this book, a brush with a life-threatening disease sparks a frank discussion on mortality. The author explores the prospects of embracing death on a daily basis versus denying it. He encourages readers to follow the advice of Jesus Christ: always be ready for the end of life. Along the way, Stepien highlights a spectrum of short, true stories where people rise above the fear of death, including the harrowing account of a child who survived the Holocaust -- Stepien's own mother.
But Dying to Be Happy is more than an anthology of grim tales and close calls. It beckons readers to admit the inescapability of death in order to find true joy in this life and the next.
Bill Bonds with Mina Schultz-Pochert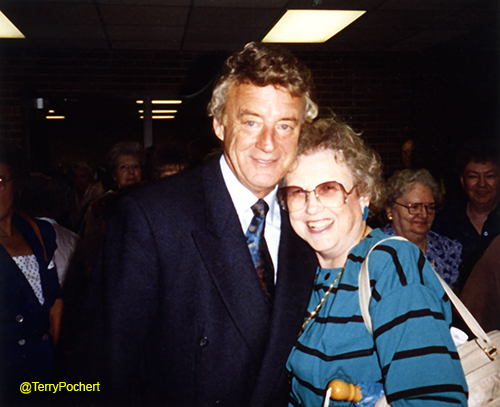 Bill Bonds speaking at a conference of senior citizens in Macomb County on September 10, 1991. While there, Bill met Mina Schultz-Pochert, mother of WXYZ Editing Supervisor, Terry Pochert.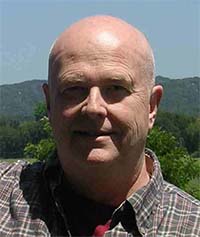 AM/FM/TV Engineering, News editing supervisor.
Earl Pochert's Last Letters Before His Death at the Battle of the Bulge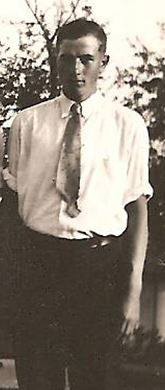 During a very complicated battle near the end of World War II, American forces advanced toward Germany in a very intense war called the Battle of the Bulge. The lives lost were many and included my uncle, Earl Pochert.
In a letter written to his brother and sister-in-law (my parents), Earl wrote about the "hell" of war.
Earl Pochert died on January 3, 1945, (the actual date is a bit uncertain because of the nature of the deaths and the ability to identify the bodies). The following letter was written on December 27, 1944. This was just a few days before he died.
To my understanding, the letter took some time to arrive in the United States most likely well after the notification of his death to his parents (my grandparents) . You can image the emotion of the readers.
The letter was talked about before my enlistment in the Air Force. My parents stressed the importance of the pledge that I made when enlisting. I'm sure this letter and the fact that myself and my brother, Kurt Pochert, who entered the Navy, made a big impact on their concern for their sons.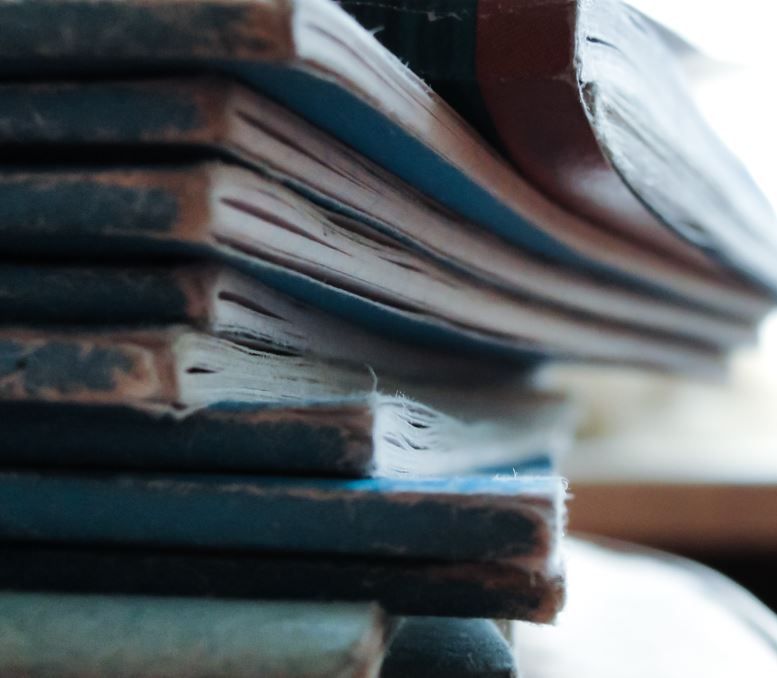 I can still remember that Sunday morning in 1973 when a Father Farrell visited our Catholic Church in Battle Creek, Michigan. He spoke at all the masses soliciting subscriptions for a monthly magazine called Liguori. Our pastor introduced him as the Editor of Liguori Press. "Cha Ching Ching!" went those little sound effects in my mind. I had been writing short humor articles about raising our four children and some other material on our choir, our ushers and on being a Lector. I'd sold a number of things to various church magazines of different denominations and to parents magazines and even a diaper magazine..([The latter might give you an idea of the quality of my humor.)
I must admit I wasn't much of a participant that morning. My mind was spinning with a new book idea and when the service was over I was headed to the church sacristy intent on meeting Father Farrell.
I rang the back doorbell and explained my mission and Father Farrell came out and joined us. When I explained my mission he reluctantly sat down with me and I asked "Father, how would Liguori Press like to publish my humor book on a Catholic family raising kids.?" I went on in more detail and after several minutes Father asked "How long would it be until you might be able to send me a completed manuscript?" My mind went into fast forward and I responded, "How long will you be here?"
He said, "Until 3 this afternoon." And I said, "I will have it ready by three and bring it to you here."
We shook hands and I raced out the door.
I went straight home to my attic office and dug out the carbon copies of those articles I had sold to magazines. Then I went to the pile of articles which had been rejected and others that had recently been sent to magazines and after about an hour of sorting I had 29 articles in all. None of this was easy because my office was a real mess.
I sat down at my typewriter and typed out a title. "It Only Hurts When I Frown". Then I typed out a short pitch for the back of the book that said, "It Only Hurts When I Frown. A funny, happy, loving look at life." By Art Fettig
And then I raced over to my office at the Railroad Station. I took that stack of 29 articles into the Train Dispatcher's Office where I had the unlimited use of the copy machine and I spent a long time producing two copies of everything. Then I laid the whole thing out on a giant picnic table we had in the lobby and I danced around it moving the different articles around here and there and at a quarter to three I put it all together with a cover letter to Father Ferrell, into a manila folder and I got in my car and raced to the church which was just a few blocks away.
Father Farrell answered the door, smiled and looked at his watch. "You made it! I was just getting ready to leave." He pulled the manuscript out of the folder, looked through it quickly and all he said was "Hmmmm.Hmmmm"
Just a few weeks later he called me and said they planned to print 3,000 paperbacks.
It was my first book sale. Imagine, a book that didn't even exist until I got that flash in my mind there at mass that morning. Certainly I had all of the ingredients for the book but I never looked at it that way until that morning.
We sold out the original edition and then republished it in 1986, 1990 and 1993.
It was a good start and I tried to make up with my prayers the following Sunday.
Having Lots of Friends is Good for Us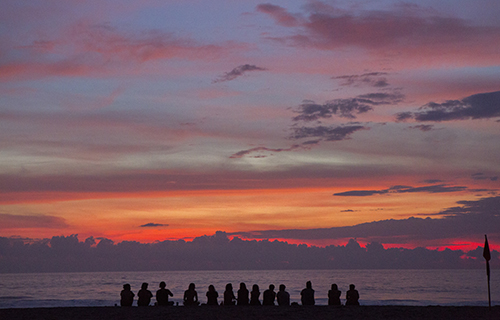 Numerous studies have shown that having a large circle of friends provides us with some distinct advantages when it comes to navigating our way through life. People with lots of friends are healthier, happier, live longer, are better able to deal with stress and are more at peace. In addition, friends keep us from being depressed, boost our self-esteem and our immune system, pick us up when we're down and help us get through difficult times. So, the more friends we have, the easier and better our life becomes. One group that truly understands this is the Girl Scouts. In fact, they have a song that their leaders teach these girls from early on. It goes like this, "Make new friends and keep the old. One is silver and the other is gold." This is how we go about the business of building that large circle of friends—making new friends and hanging on to the old ones. The second verse of this song is also worth noting. "A circle is round; it has no end. That's how long I want to be your friend." True friendships aren't fleeting, they're long-term.
Happy Birthday America and Congratulations!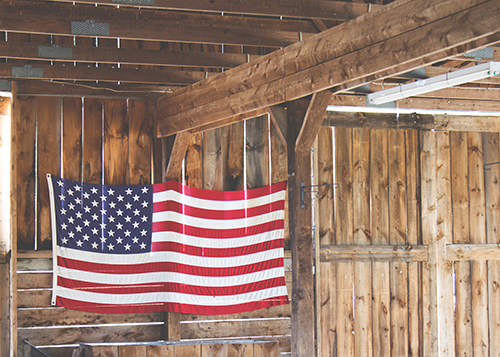 It continues to amaze me how an old timer like you just goes on and on. It must not be easy to survive as a nation these days.
What is it this year, Your 240th? WOW! You are lookin' good. Oh, your infrastructures are a little worn down, and I hear you have some financial problems, what is it now, minus 19 Trillion?
I hear you have leadership problems and you aren't doing well finding replacements.
But I know you. You are resilient and you always bounce back. Just wanted to send our best wishes and congratulations on surviving another decade.
Citizen Art
OH, P.S. I understand there will be no firecrackers this year.They sound too much like the automatic rifle fire heard in Orlando recently.
What do You Say to Someone Who is Grieving?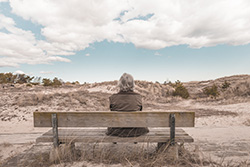 Many of us have a hard time of figuring out what to say when we run into a friend or acquaintance who has recently lost a loved one. A friend of mine lost his wife to suicide a few months ago. At the urging of an old friend, he started attending the meetings of an organization called Survivors of Suicide. In a recent blog post, he listed some of the things he had observed at these meetings. "Occasionally people have spoken about how hard it is to talk about their loved ones with friends and acquaintances. Folks are uncomfortable talking about suicide or death and many don't know what to say. Some will even advise survivors to 'just get over it' or 'stop dwelling on the past.' There's definitely a reluctance to hear the continued expressions of grief, guilt, and anger and a wondering about 'just how long are you going to keep on feeling this way.'" He then goes on to say, "How good it would be if all of us could learn that listening and affirmation are the most important gifts we can give to those who have suffered such devastating losses. It is so good to be able to talk about our loved ones and share our deepest feelings." The message here is that when people are grieving, they're not looking for advice, they're looking to tell their story and share their feelings with someone who cares. This is what helps them through the grieving process. So the next time you run into someone who has recently lost a loved one, open the conversation with something like, "It's so good to see you. How are you doing?" Then back off and let them tell you.
USA Today writes, "Less than a year after same-sex marriage became legal in every state, half of the first gay couple to be married here died, according to a message posted on his church's Facebook page.
Jack Evans, 86, died at Thursday at Baylor University Medical Center here after "battling lung issues for some weeks," according to Northaven United Methodist Church in Dallas.
Evans and his partner, George Harris, now 83, exchanged vows in a church commitment ceremony March 1, 2014, the same week a federal judge struck down Texas' law banning same-sex marriage. On June 26, 2015, the day of the U.S. Supreme Court ruling, they made their union legally binding."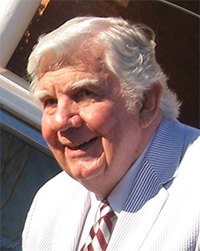 My 87th birthday is coming up and my driver's license was about to expire. When I got it five years ago, I figured that I would expire long before that license did but such was not the case. I have been having trouble with my eyes recently. I have one of those "ism" conditions that comes and goes every now and then. Well this time it wanted to stick around. The air conditioning seems to dry my eyes out a bit too and I have been reading and writing on my computer and watching old movies way too much. Anyhow I had some anxiety about taking that eye test for my new license. I went in to our DOT License Renewal office arriving at five minutes to ten and the computer in the outer lobby printed out a ticket so we'd be called in order, sort of. Then I waited to be called. It was twenty minutes before they called anybody and then just one and five minutes later another. And there were over twenty of us waiting to be called. It was not encouraging.
One hour and thirty five minutes in, my left eye started cloudin' over. Between that crowd and an air conditioner which had been blowing on me, my eye had plumb dried out. It did. I tried every manner of blinking I know of and it stayed dry. I'd forgot and left my eye drops on the kitchen table so then I tried spittin' on my finger and trying to work a little spit up into my eye. It didn't work. Well, there was this here African American young man I had talked to some sittin' there and we seemed to get along well and so I felt comfortable asking him. I explained my dry eye and I asked him plum out if he'd mind a spittin' into my eye. He looked kind of funny and then he turned away from me and looked all around the room. About 80% of the folks were Afro-American too and I was the old white guy in the crowd. He smiled at me real friendly like but then he explained that this just wasn't a good time in our community for him to be spittin' in my eye and he hoped I would understand.
Just then this big ole white woman with a cane came a limping into the room and she took a ticket and looked around and I was about to stand up and give her my seat when she asked a fellow near her if it was possible to make an appointment. I had just read a card they had there and I spoke up and told her about the card and appointments and she picked one up and smiled and thanked me and left.
Well, that encounter had took my mind off my dry eye and darned if the eye hadn't wetted up by itself and my number came up and I was called in. It wasn't more than seven minutes or so and I had gone through the whole test and I had all the right answers and I sailed right through that eye test and sure enough, they gave me a temporary license and this lady promised me that I'd have my new license sent by mail and it would be good for five more years. So there it is. Just more proof that when you figure out a way to do something nice for somebody then sure enough you will soon be blessed back. You will. (Andy Griffith might have given the account of this true story in just this way. He joined Barney and the others in the next life four years ago - July 3, 2012.)
Excellent Example of Why CNN and Fox News Have Trump In their Back Pocket
CNN (Certainly Not News) shameful "journalism" now filled with biased spin doctors.
Judd Legum writes for Think Progress, "CNN has been criticized for featuring the commentary of Jeffery Lord, a Trump loyalist and paid contributor, who seems willing to defend Trump in all circumstances."
Eric Hananoki writes for Media Matters, "CNN hired former Trump campaign manager Corey Lewandowski despite his non-disclosure agreement with Trump and history of anti-press behavior. CNN hardly needs to pay for another pro-Trump voice given it already hosts a wide number of Trump supporters."
On June 24, 2016, President Obama designated a new national monument at the historic site of the Stonewall Uprising in New York City to honor the broad LGBT equality movement.
The new 'Stonewall National Monument' will protect the area where, on June 28, 1969, a community's uprising in response to a police raid sparked the modern LGBT civil rights movement in the United States.
Inspiration Can Come from Unexpected Sources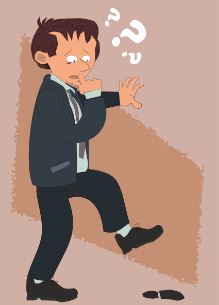 Not long ago, I was in a huge funk wondering if I had bit off more than I could chew. I mulled giving up on my current direction which I have been on for a long time, shifting gears and trying something new. At this point, for whatever reason, I decided to look at the Horoscope section of The Arizona Republic. This was an "out of character" move for me, because I hadn't looked at my Horoscope in more than three years. Here's what it said: "Stand behind your decisions. There is no room for doubt, no reason to change things up, no reason to quickly come up with something new. Hold your head up high and deliver what you created." Well, that provided me with the shot in the arm that I needed to snap me out of my funk and put me back on track. So, the next time you're in need of some inspiration, understand that it will come, but don't be surprised if it comes from an unexpected source.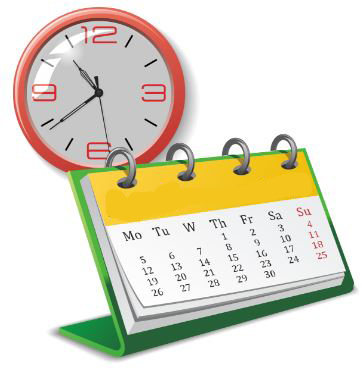 In 1999 I wrote a children's song which Greg Brayton and I recorded. Here are some of the lyrics.
Punctuality, punctuality, That rare quality Of being where you oughta when you oughta be. Being where you oughta, when you oughta be
I once knew a fellow named Clay. Clay was late for school, he was late for play. Clay got home so late one day, he discovered that his family had moved away.
He soon learned Punctuality, punctuality, that rare quality of being where you oughta when you oughta be. Bein where you oughta when you oughta be.
We've just heard a silly old rhyme about being there and being on time.
Yes it's important to learn you see, because winners always practice punctuality. Now all my life I have been a nut for punctuality. When anyone hired me for a speech they could bet on the fact that I would be there and be there on time for a performance. Isn't it strange how it sometimes takes many decades just to figure some things out? For instance the need in my life for punctuality. Not just for speeches but being on time for most everything. Just this morning I was thinking about that need and I tracked it all the way back to Gesu Elementary School in Detroit. I got recruited by one of my teachers to become an altar boy. I learned to recite the Latin, ring dem bells and all of the other duties involved but most of all I learned the importance of being on time. Gesu Church was located right across the street from the University of Detroit and so at 6 a.m. a parade of Jesuit Fathers would come across the street and our five altars were busy until 8 a.m. when just one altar continued on.
Why, being on time was like a sacred duty and I guess I got that value implanted in my mind and it never escaped. It has served me well in my business and in my life but it sure can be a pain in the rear end when others are running late.
Chad Griffin, HRC President, Speaks About Donald Trump
Chad Griffin, president of the Human Resources Campaign (HRC) said, "He is no friend to the LGBT community. He is no friend. And at a moment like this when a leader should put their personal ambitions and their partisan differences aside, or just shut up, but if they choose to speak out, they should be speaking from a place of unity and a place of sympathy and talking about building bridges. And I would tell you, Wolf, I bet there is not a single family member or friend or brother or sister or girlfriend or boyfriend that is suffering from this great loss that found any comfort in what Donald Trump had to say today. Instead, he was up there bragging about the fact that he claims he predicted this. And let me say one other thing LGBTQ people, we are Muslims, we are women, we are Latinos. We are as diverse as the fabric of this nation. And, Wolf, any attack on any one of us is an attack on all of us. And it's shameful and disgusting what Donald Trump did today and what he said today. And I hope he says not another word about it."
---
---
Trapped in Shades of Grey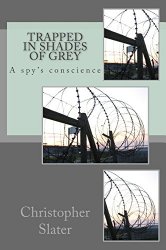 During the trying days of World War II, everyone was called upon to do their patriotic duty. But what if that duty required you to live, eat, sleep, and fight alongside the enemy? Christoph Ernst, the son of German immigrants, is recruited to become a deep cover agent in the German Wermacht. He excels at his assignment as a soldier and a spy. As the war in Europe heats up, he realizes that he has made a huge error- he has made friends and become a part of the army that he is helping to destroy. When the time comes, he is uncertain if he will betray his country or his friends. When treachery is your mission, where do your loyalties lie?
The Greatest Salesman in the World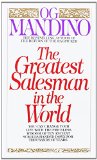 What you are today is not important... for in this runaway bestseller you will learn how to change your life by applying the secrets you are about to discover in the ancient scrolls.
Mandino's main philosophical message is that every person on earth is a miracle and should choose to direct their life with confidence and congruent to the laws that govern abundance.
The Santa Train by Art Fettig [Kindle]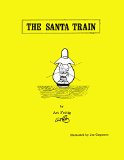 Once upon a time, there was a worn out locomotive that nobody seemed to care about. Except maybe Charlie Weller, who was an old retired railroad engineer. And maybe nobody cared about old Charlie anymore either. At least it often seemed that way to Charlie. He had little to do but sit around and remember the good old days when he would run that ancient train up and down the tracks hauling freight. The Best Verse of Art Fettig, C.S.P and Friends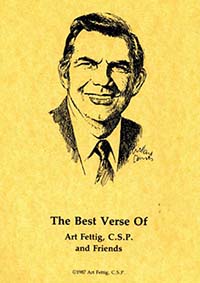 The entire collection of The Best Verse of Art Fettig, C.S.P. and Friends is now available as a PDF download for $2.
You can visit The Shop at Connert Media for full details. You can pay by any major credit or through your PalPal account.
The Platinum Rule by Art Fettig [Kindle Edition $2.99]

Thousands have read it. Thousands of people have been changed by it. It's now available again as an electronic book.
If you believe that by giving, you also receive, then this is a book that will explain how to "kick it up a notch". The idea behind the platinum rule is really quite simple, but must be adhered to in the manner described. Try it and see what happens!
Author's Dedication: To all of the wonderful people I've met who have already discovered the awesome power of The Platinum Rule by practicing it in their lives. And to all those who will discover The Platinum Rule and have the courage and the heart to practice it.