Of the thousands of News "Nuggets" that are added to our databases each day, we try to select weekly a few that we feel challenge and inform our viewers/readers the most.
Recent postings from our clients....

In 1859 Young Tom Edison got a job as a news butcher on the Grand Trunk Railroad selling newspapers and candy. He was just twelve years old. He set up a chemistry lab and a printing press on the train. He'd ride the train from Port Huron to Detroit and since he was an avid reader he would often walk up the hill from the depot in Detroit and walk east on Jefferson to the Detroit Public Library. They say he read almost every book they had. In 1948 I went to work for the Grand Trunk Railroad in Detroit. I would sometimes park my car next to the Detroit train Depot and walk up the hill to Jefferson Avenue and walk east just a block to the General Office of the Grand Trunk. One of my first duties in the morning was to go to the telegraph office and pick up wire reports on fatal crossing accidents and employee injuries. When I would go into that office I would imagine Tom Edison the telegrapher sending those wires to me. I was eighteen and when Tom Edison was eighteen he was a telegrapher.
Around 1975 I was Employee Communications Officer for Grand Trunk and I had my A-V Production office in Battle Creek. A fellow we called Old Jim would stop into my office occasionally and we would have a chat. Old Jim was around 70 and he talked very British. He was a news butcher and he rode the trains from Port Huron to Battle Creek and then back home. Battle Creek was about half way to Chicago. Old Jim was a master salesman and he would sell fruit and candy, sandwiches and newspapers, toys and fancy ladies handkerchiefs to passengers and he reminded me of something out of the nineteenth century. We'd often sit and tell stories about Tom Edison.
Sometimes when I lived in Clawson,Michigan I would take a commuter train into Detroit from Birmingham and as I walked up the hill I would imagine that Tom Edison was walking beside me. I felt proud to be working for the same railroad where Tom had begun his career. That was in the early fifties after I had returned from Korea. I still have a couple of books on Edison on my book shelves in my office and ever so often I read one of them and I must admit, sometimes I can visualize the two of us, Tom and I walking up the hill together from the old train station at the foot of Brush Street at the river.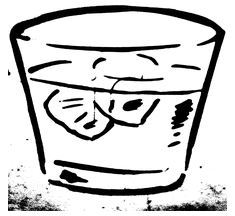 I've been sitting here staring at the blank space on my computer for two days now trying to settle in on a subject that might be uplifting but no matter what I try to write it all seems to be just a lead in to those murders in the theatre in Louisiana or on a triple fatality we had recently on Interstate 85. It was a DWI incident involving a 20-year-old UNC student who was driving northbound in the southbound lane on the interstate. Alcohol was involved. One child is dead, one is in critical condition in the hospital and the driver and one other passenger are dead. The student who was driving alone had an open container of alcohol in his vehicle, a carton of beer, and was hospitalized with non life threatening injuries. What a tragedy. What a waste. Alcohol and gasoline do not mix. That triple fatality occurred just a couple of miles from our home. This is not something six states away or over in Afghanistan.This is just down I-85. I worked in the safety field for 35 years with the railroad, less two with the army, and then another 32 years since I left the railroad. A lot has been done in the schools to discourage drinking and driving among teens and youth but somehow this one fell through the cracks as he completed two years of college... and all I can do about it is say a prayer for those who are hurting and make a vow to find something uplifting for next week. May God bless America and keep our troops safe and our students too.
Behaviors are Contagious, so do things that are worth Catching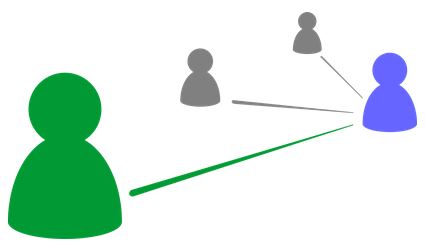 I received the following email from a subscriber in response to a recent Reminder titled, "When You do Kind things, People take Notice." "Ross, I think that we forget that almost always someone else is watching what we do and how we treat others. It might impact them to where they want to emulate us, like the example you shared. It also impacts the tone and mood around us. When my husband and I were first married, we had neighbors that were very close and if I was outside or had the house open, I would often hear them. Unfortunately, they argued all the time and I found it would put me in an irritable frame of mind also. We know that complaining is contagious and so are joy and kindness! If I'm going to be 'contagious,' I want to make sure it's a good thing!" The lesson here is that we're all contagious, so it's our responsibility to do things that are worth catching.
The Amazing Story of a 92 Year Old Rape Victim
A friend and long time member of our our Church tells her story to the media. This is a portion of the video from the CBS 5 station in Phoenix, Arizona. Ann's courage is evident by her powerful voice and words. Ann, you are an inspiration to women everywhere. Ann is 92 years old... 92 years of strength and inspiration.
Given a choice between being right or kind, I find it's better to be kind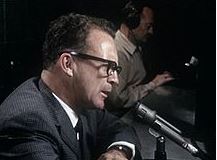 The above is a quote from the late Ernie Harwell who was the Detroit Tigers' play by play broadcaster for 42 years. While broadcasting for the Tigers, he became the most popular sports figure in the state of Michigan and his popularity came from living out the above quote—putting the interest of others before his own. As Jim Price, one of his former broadcast partners put it, "If you met Ernie for the first time, you'd walk away and felt like you were Ernie's best friend." Former Tiger player Alan Trammell agrees. "He (Ernie Harwell) treated everybody with a quality that very few have -- everybody was the same, whether you're the president or somebody on the street." The lesson here is that when you're kind, people notice. It draws them to you in such a way that they want to be your long time friend. The lives of so many miserable people would be transformed if only they understood this.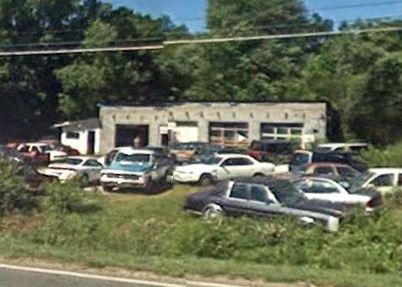 The other day I had an incident in our front yard involving our big old pine tree and my 2004 Ford Escape vehicle smashing the tail light assembly on the passenger side.
My guesstimate was around forty bucks but when they looked up the part for me at Auto Zone their computer showed it priced at $119 plus tax and that was not installed. I asked the kind gent if he thought I might find a used one.
He was kind enough to refer me to Isaac Torain,. owner and proprietor of T & T Auto Service & Repair on Highway 86 N. in Hillsborough, just down the road a piece.
I drove into his establishment and declared, "A tree has rear ended my vehicle and destroyed the tail light assembly, Sir." It took Mr. Torain a few minutes to get adjusted to me. He was working on a truck in his shop. After a nice visit he promised to look up the part and see if he might find a used one for me and, true to his word, he called me the next morning to report that he had located just what I needed at Wagner's Auto Salvage over at Durham, just down I-40 from us a piece. I drove over there and picked up the assembly. Looking brand spanking new it cost me just $35 plus tax and when I brought it back over to Mr. Torain he quickly installed it and graciously accepted $20 for his service. The slogan on his business card was, "Service at reasonable prices."
Now if I had taken that into my Ford Dealer for repairs I could just imagine sitting in their air conditioned customers' lounge while they drummed up an estimate that would exceed my deductible. I would have to report it to my insurance company and they would consider it a "moving collision" and they would either cancel my insurance or raise my policy cost for the remainder of my lifetime.
The tree? Not one little bit of damage.
And you ask me why I love it here in beautiful old Hillsborough, North Carolina. Well, because of the people like Isaac, that's why.
Pay As You Go Faxing Services. - Do you have to send a fax once a year? What a pain to own fax software or a machine just for that purpose. You might try these services.
Finding Your Passion Turns Mere Existence into Energized Living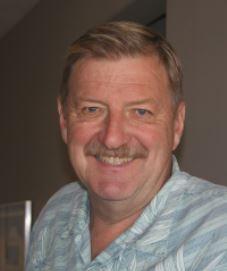 I recently received an email from a subscriber which described the impact that finding our passion has on our life. Here's what she had to say: "When you are passionate about what you do, your work is not work. It feeds you and energizes you. When you feel you are making a difference, your work has meaning and you can't wait to do more. So, find your passion and follow it." Passion is the wind that fills our sails and propels us through life. Without that wind, it doesn't matter how good a rudder we have because we're going nowhere. The key is to find something that excites us and then letting loose. As Mark Twain put it, "Sing like no one's listening, love like you've never been hurt, dance like nobody's watching, and live like its heaven on earth."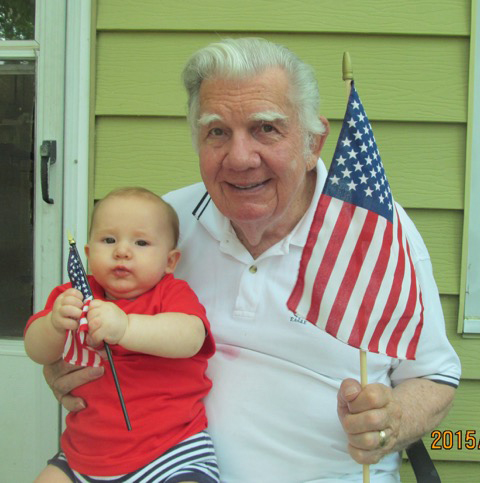 Since my 86th birthday I have been examining my life, my body and my brain in an effort to determine what direction I might like to follow for a few years trial. I've worn enough paths to my past in these recent years and now I hope to find a way to look to the future. I wrote a tribute book on John H. Burdakin and our experiences on the Grand Trunk Western Railroad and for too long now I have been working on a stab at an autobiography. After over 700 pages and countless illustrations I have concluded that possibly I should condense it down to just one photo and a maximum of 500 words. Otherwise who might possibly read it?
I also wrote an illustrated booklet thanking those people who have truly touched my life.Then I also tracked down the life of one poem that I had written so many years ago and of the merry life it has lived.
Then I put together a humorous illustrated booklet demonstrating how my weird sense of humor performs in the middle of the night while I'm still half asleep.
Jean says I've had enough of the past and it is time for me to live in the present. A recent visit to Raleigh found me with Cy, my awesome 6 month old step-great grandson in my arms and I couldn't help but thinking about the fact that Cy is the present and the future. He and his mom Michelle and his dad Derek. They represent the future and I'd say that it looks to me that the world will be in pretty good hands. I guess that my role now is to learn to enjoy their victories and console their setbacks and to smile the best I can.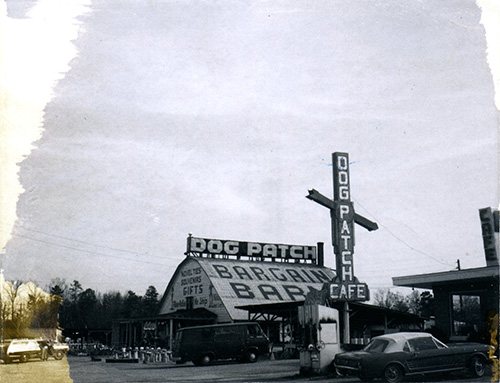 A little tourist stop by the side of the road named for the fictional town in the Al Capp comic strip, Li'l Abner. This photo was taken by Mina Belle Pochert on their travels to several of their vacations from Michigan to Florida.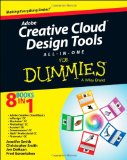 Adobe Flash Player is one of the most popular plug-ins used within browers and websites over the past many years. Initially many hackers used this plug-in for malicious purposes and caused some problems for computer users who failed to keep their computers updates current.
All computer users and administrators should make it a habit to keep their machines current whether it's a PC, Apple, Tablets or cell phones.
All current versions of common browsers already keep Adobe Flash Player current automatically, so if you machine is up-to-date you are probably just fine.
If you are concerned, visit https://get.adobe.com/flashplayer/ to make sure you are current. This little security check with each of the browsers use normally use can save you a tone of headaches in the future.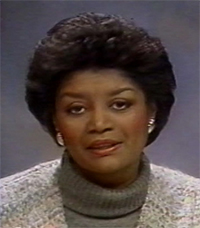 TV news talent, anchor and reporter, 1975-2000.
When You do kind things, People Take Notice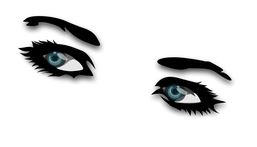 I received the following email from a subscriber in response to a recent Reminder titled, "Make it Easy for others to be Nice to you." I sat next to her during a seven hour flight from Panama City to Buenos Aires. She said, "Ross, what that hospital employee told you, it is really true....I felt that way, when I saw you on the airplane treating the crew so well. I thought such a nice person he is, but then I noticed how good they treated you and I made a point in my mind, remembering you, to being nice more often." Normally when a kind deed is performed, we tend to think of only the doer of the kind deed and the receiver. What we tend to forget is that often times people are watching and when they see what happens, your kind deed can impact their lives as well.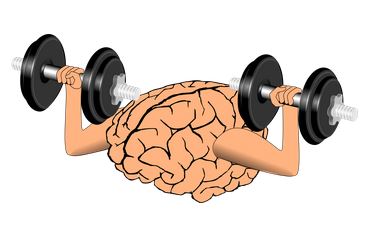 I figure writing this newsletter is a lot like exercising my mind. Some days it just doesn't feel like exercising and others it can't wait to get at it. All I need is a seed of an idea and I can make it grow into a column. Oh yeah, some days I have had a crop failure.
It is hard for me to remember back to when I wasn't writing. And harder yet is the thought of going through a whole week without turning out something on my computer. I'm forever working on books and booklets, knocking out something new or at least a different approach to something old. When I get rolling on a new idea I can feel the blood rushing to my brain and I can often go for weeks with daily inspirations. My 86th birthday is coming up on July 5th and I can still remember going to a printer and having business cards made that read, "Art Fettig, Freelance Writer". What a brave and wonderful declaration. That was back in 1961.
I believe that business cards are a good idea...making a printed declaration to the whole world that you are serious about your hobby and ready to buckle down to the hard work of making your dream come true.
Right this moment I have to finish this thing because it is time for me to drive over to the Sportsplex and exercise some of my other muscles. I do believe though that I exercised the most important ones writing this article. Why don't you give this mental exercising a trial? Stretch your imagination. Exercise your body, exercise your mind and one day a week exercise your prerogative to not exercise at all.
Love: the Ingredient that makes all the Difference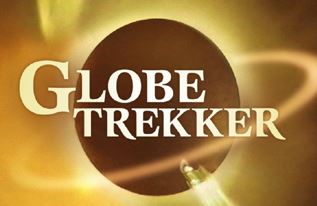 Recently, I was watching an episode of Globe Trekker on Public Television. The host of the show was passing through a city in Mississippi where he met a woman who was heralded as being an outstanding cook of Southern food. When he asked her what her secret was she reeled off a list of ingredients and then said that the main ingredient was love. She went on to say, "If you don't cook with love, it don't taste like nothin'". The same holds true with most other tasks and activities that we have to perform as we journey through life. If we perform them without love, nobody notices and life becomes dull and mundane. On the other hand, if we perform these same activities with love, everything we touch becomes a masterpiece and life becomes joyful and fulfilling.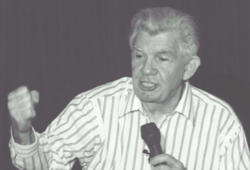 I've looked at thousands of people in audiences all over the world and said, "There is greatness in you." I just figured that many of those people had never heard that message before and they needed to hear it. I believed that what I was saying was true and I hoped that I could get them to believe it. From some of the feedback I have received over the years I do conclude that many of them started believing that and with that belief then went out and found some measure of success in their lives. Compare that with what many kids have heard again and again. "You rotten kid. You're just like your father. You are going to be nothing but trouble the rest of your life." "We become what we think about all day long." Ralph Waldo Emerson said it. Earl Nightingale repeated it. Budda said it too. I had a record by Earl Nightingale in the years when my life was most troubled and I listened to it again and again and again. "We become what we think about." Try thinking, "There is greatness in me." Drum it into your subconscious mind. Next start searching for some inkling of greatness in yourself. Oh, you won't see greatness when you first look for it. It might just be a rough talent that has made itself known. Look for something that you enjoy doing. I discovered writing and speaking and I worked for many years honing those rough talents and it was years before I found success using these talents.
Search for a Mentor that might see that spark of greatness in you. A mentor who had shown the world his or her greatness, even if it is in the early stages. Get online and check out Ted.com and seek a segment that ties in with your talent inkling. Never forget...There is greatness in you. Now get out and find it.
Make it Easy for Others to be Nice to You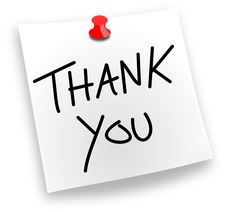 During this past year, I spent seven weeks getting infused with antibiotics twice a day at a local hospital. During that time, I got to know the reception employees and volunteers very well and they treated me with the utmost kindness. So much so that when my treatments were finished I wrote the hospital CEO a letter informing him of the fantastic treatment received and listed the names of everyone in that organization. Several weeks ago, I made a visit to that hospital just to say hi to those very nice people. As I walked in, one of the volunteers on the reception team came up to me and thanked me for writing the letter to their CEO. She said that because of my letter, she had received a special gold pin that she wore on her name badge. I said it was the least I could do given the fact that she and the rest of the team had been so nice to me during my stay. She then looked at me and said, "I understand what you're saying Ross, but you have to remember one thing: you're easy to be nice to." At the time, this made me feel really good. On the drive home, I realized that this woman had handed me a very important life lesson for making our journey through life much more enjoyable and that is: "make it easy for others to be nice to you."
Joe Connolly and Terry Pochert Featured in 'The Concord'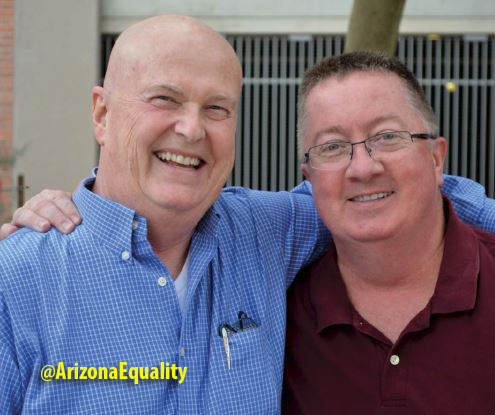 In January of 2014, Joseph Connolly (above right) and Terry Pochert (above left) were the first couple in Arizona to file a lawsuit to remove the state's ban on same-gender marriage. In October of that same year, U.S. District Judge John W. Sedwick did just that, declaring Arizona's ban on same-sex marriage unconstitutional, immediately ordering the state not to enforce it.
I hope this doesn't sound like tooting our own horns, but many of us at Channel Seven spent many years in the military. Many of our jobs actually sprouted our careers. During this coming Veteran's Day, I would like to give thanks to folks like Jerry Younglove, Ken Hissong, John Gross and many others that have served our great country. If you know of others that are a part of our Channel Seven Alumni, I'd appreciate you mentioning them lest we forget. AND thanks for all those that did not serve, but continued to pray for those that did. You are as important and, perhaps, more important.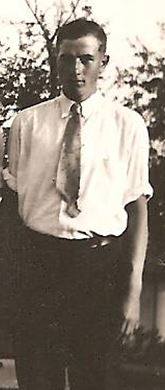 Earl Pochert, lost his life on January 3, 1945, during the Battle of the Bulge.

He was only 25 years old. His neice, Cindy, recalls a treasured moment when she was very young when our Grandmother showed Uncle Earl's Purple Heart to her.

Through her Grandmother's tears we can only slightly feel the sadness.

References: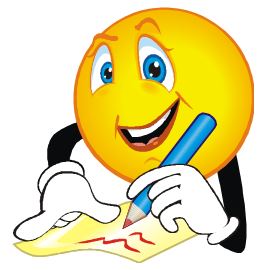 It is almost breakfast time and my wife Jean is in the kitchen preparing a wonderful meal for us as she does most mornings. What will it be, fresh eggs with ham or bacon or perhaps sausage for a change? Or will it be oatmeal with raisins or maybe blueberries? We have a choice of breakfast cereals and fresh fruit, or maybe she will fix up waffles or pancakes. We might even go out for hot biscuits with such a variety of fixin's that it might make your eyes bug out. Hot tea for me. We have so much to be thankful for. She is 80 now and I am 85 and our pensions are serving us well. Before we begin to eat we pray thanks to the Lord for our blessings.
Our home has a new heat pump providing comfortable temperatures all year long. The view of the trees all around us is ever changing and wonderful. Our neighbors are friendly. We go to church on Sunday and we love the people in our congregation.
My biggest joy is writing and I write a weekly newsletter, or some call it a blog. I write a book or two each year just for my own enjoyment. I sometimes recite poetry and each month I try to visit at least one nursing center or senior event to entertain as best I might. We still travel some. Not as much as before when our legs were stronger and we flitted around like fireflies. And yes, we still love each other very much, thank you.
I don't believe you will see us on the evening news.
I'm just telling you all this because our hearts are full with a love for this nation. Life is good and we thank God for it. Have a good day.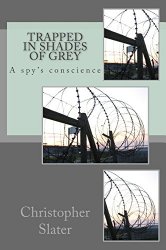 That was the title of a documentary movie I saw at the army Camp Drake in Tokyo, back in 1951, just hours before we were loaded back onto our troop ship destined for Inchon Korea and combat. The premise was that black was insanity and white was sanity and that nobody is white and the more stress we are put under and as we face different experiences our minds might travel from lighter to darker and some all the way to black. In other words, combat experiences might drive us nuts. I saw that happen in the first few days on the line. One fellow reacted to a stressful experience by taking a hand grenade and successfully blowing his hand off so he could be sent home. Many of us reacted in different ways after we were rotated back home or such. I guess they have fancy names for it today such as Post Traumatic Stress Syndrome. Battle Fatigue. Or even Shell Shocked. I remember one day at the Railroad when one of our train dispatchers came out of his office into the huge lobby which was no longer in use, just outside my office, and he started pacing up and down and shouting out loud. He was under such stress that he had made it all the way to the very dark section of that chart. He soon left the railroad for a different occupation. I've had the joy of mentoring a mental patient with her speaking and I gave a little talk at a home shared by folks with mental problems and it is easy for me to see how at different times in my life my shades of grey have altered. I feel I have been blessed to have the right family, the right locations and so many wonderful people in my life that I have managed to somehow find some balance throughout my life. It is easy to look at folks in a bit different situation and say truthfully, "There but for the grace of God go I."
Porcupine Mountains Wilderness State Park, Michigan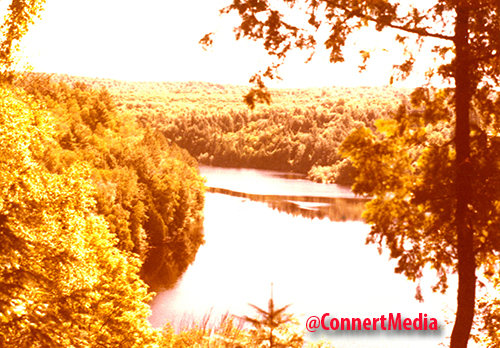 Michigan has some of the most beautiful are for hiking, fishing and just plain relaxing. Presque Isle River, Manido Falls, Porcupine Mountains Wilderness State Park, Ontonagon are among some of the favorite.
---
---
Trapped in Shades of Grey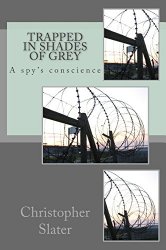 During the trying days of World War II, everyone was called upon to do their patriotic duty. But what if that duty required you to live, eat, sleep, and fight alongside the enemy? Christoph Ernst, the son of German immigrants, is recruited to become a deep cover agent in the German Wermacht. He excels at his assignment as a soldier and a spy. As the war in Europe heats up, he realizes that he has made a huge error- he has made friends and become a part of the army that he is helping to destroy. When the time comes, he is uncertain if he will betray his country or his friends. When treachery is your mission, where do your loyalties lie?
The Greatest Salesman in the World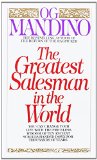 What you are today is not important... for in this runaway bestseller you will learn how to change your life by applying the secrets you are about to discover in the ancient scrolls.
Mandino's main philosophical message is that every person on earth is a miracle and should choose to direct their life with confidence and congruent to the laws that govern abundance.
The Santa Train by Art Fettig [Kindle]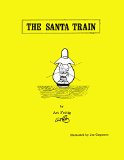 Once upon a time, there was a worn out locomotive that nobody seemed to care about. Except maybe Charlie Weller, who was an old retired railroad engineer. And maybe nobody cared about old Charlie anymore either. At least it often seemed that way to Charlie. He had little to do but sit around and remember the good old days when he would run that ancient train up and down the tracks hauling freight. The Best Verse of Art Fettig, C.S.P and Friends

The entire collection of The Best Verse of Art Fettig, C.S.P. and Friends is now available as a PDF download for $2.
You can visit The Shop at Connert Media for full details. You can pay by any major credit or through your PalPal account.
The Great Railroad Revolution: The History of Trains in America [Hardcover]
America was made by the railroads. The opening of the Baltimore & Ohio line––the first American railroad––in the 1830s sparked a national revolution in the way that people lived thanks to the speed and convenience of train travel. Promoted by visionaries and built through heroic effort, the American railroad network was bigger in every sense than Europe's, and facilitated everything from long-distance travel to commuting and transporting goods to waging war. It united far-flung parts of the country, boosted economic development, and was the catalyst for America's rise to world-power status.
The Platinum Rule by Art Fettig [Kindle Edition $2.99]

Thousands have read it. Thousands of people have been changed by it. It's now available again as an electronic book.
If you believe that by giving, you also receive, then this is a book that will explain how to "kick it up a notch". The idea behind the platinum rule is really quite simple, but must be adhered to in the manner described. Try it and see what happens!
Author's Dedication: To all of the wonderful people I've met who have already discovered the awesome power of The Platinum Rule by practicing it in their lives. And to all those who will discover The Platinum Rule and have the courage and the heart to practice it.