Of the thousands of News "Nuggets" that are added to our databases each day, we try to select weekly a few that we feel challenge and inform our viewers/readers the most.
Recent postings from our clients....
A Personal Example of Customer Service Worth Bragging About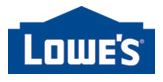 Five months ago, I bought a Whirlpool electric range from the Lowe's that's near my home. After I finished cooking dinner this past Thursday, I noticed that the oven wouldn't shut off. It sounded like it had shut off, but when I opened the oven door half an hour later, it was still producing heat. I tried to turn it off several more times, but it was nothing doing. So, I turned off the breaker on the circuit that led to the range. The next morning, armed with my Lowe's Protection Plan and receipt, I drove to the Lowe's where I had purchased the range to ask what I needed to do to get it fixed. During the drive, I found myself wondering what kind of bureaucratic hoops the employees of this store were going to make me jump through before they agreed to fix my range. I had no clue that I was in for a very pleasant surprise. After I told a Customer Service Representative named Chastity my story, she immediately took the Protection Plan booklet and my receipt from my hand and said, "Please have a seat, I'll take care of this." She made numerous phone calls, was put on hold several times and all the while she was cheerfully helping other customers. Ten minutes later, Chastity motioned me to come up to the counter, handed me a phone receiver and said, "The woman on the phone would like to speak with you." The woman asked me for my street address and zip code and said a repair person would be at my house on Monday somewhere between 12:00 noon and 4:00 PM and that there would be no charge—which was exactly what I wanted to hear! After I hung up the phone, Chastity thanked me for coming in and gave me a big hug. I was so impressed with the way she handled my situation, that I spoke to the store manager, sang Chastity's praises to her and later called Lowe's corporate office and did the same. I've never had a reason to brag about Lowe's before, but I do now. Thank you, Chastity!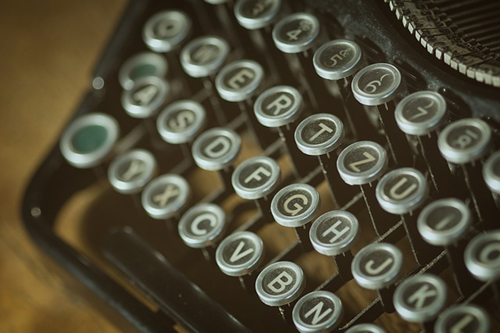 In 1973 I had my first book published. I went to church one morning and they had a guest speaker who was endeavoring to sell us subscriptions to Liguorian Magazine. He was introduced by our pastor as the Editor of Liguorian Press. As I listened, the wheels in my head started spinning around and right after mass I walked back the adjoining pastor's home and asked to meet the visitor.
I cut right to the quick, "Father, how would you like to publish a humor book about raising kids today? About being an usher, a Dad, and such." I watched him closely and saw his eyes light up.
"How soon could you deliver it?" He asked. "I had another guy who was working on a similar theme and I've been waiting for three years and he hasn't delivered it yet."
"What time are you leaving?" I asked. He said "Three o'clock." I said, "I'll bring it to you by then."
I rushed home. I didn't have such a book but I had an idea where I could get one. I went up in our attic where I had my office. I pulled out a stack of articles I'd written and sold to other magazines and then I had a bigger stack of humor articles I'd written which had been rejected thus far, 29 articles in all. I headed for my office at the railroad depot where I worked. I arrived in my office and went straight to my typewriter. I typed out the title sheet for the book. It read "It Only Hurts When I Frown. A Funny, Happy, Loving Look at Life." Art Fettig
Then I wrote the material for the back cover. That done, I took the whole mess into the Train Dispatcher's Office where they had a big Xerox Machine I could use. Almost two hours later I had made two copies of nearly 200 typed pages of manuscript. I rushed back into my office, typed out a page with my address, phone numbers and such and then headed out to my car for a quick trip to the Pastor's house. I believe it was twelve minutes to three when I delivered my finished manuscript to that Editor, Father Farrell. He looked at me and said, "I was just getting ready to leave."
I handed him the box containing my book. He sat down patiently and read the title. He smiled. Then he read the first article and laughed twice. He flipped through a number of articles and he was smiling all the way. Then he got up, shook my hand and said, "I will contact you later in the week."
He did, and said "I will send you a contract." They published 3,000 copies and sold them all. Then I took over publishing the book myself and we went through three more editions.
When people ask me how long it took me to put together my first book I tell them, "Oh, once I got the idea I did it in about two hours."
An Amazing Example of Paying It Forward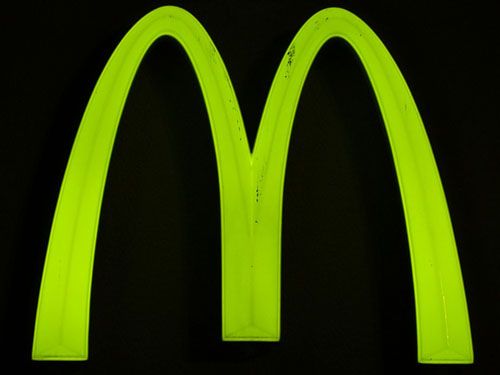 It all began at the McDonald's Drive-Thru in Scottsburg, Indiana around 8:30 PM this past Father's Day. An unknown woman pulled up to pay for her approximately $6.00 food order. When she looked back, she saw a dad with four kids and told the McDonald's employee that she would pay for his $36.00 order as well and told him to tell the dad, "Happy Father's Day." When the dad found out that his meals were paid for, he agreed to pay for the next two cars behind him. From that point until closing time at midnight 167 consecutive drivers paid it forward. This is a wonderful example of how one simple act of kindness can ignite a chain reaction of kind acts. If you would like to read more about this amazing story, click on this link.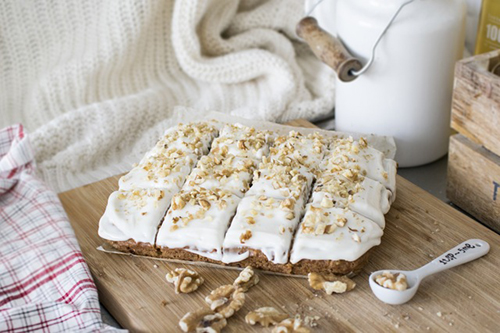 I made a presentation yesterday afternoon and this morning I am still examining how I put that talk together. I worked on it for a week and when I arrived at the site I was carrying a heavy boom box and a tan bag loaded with my 5 different CD's, books and about six or seven smaller notebooks of my poems and such. Certainly enough to go on for about four hours I guess. Those CD's had recordings of over 50 songs I had written, recorded by Greg Brayton and me. I'd worked out some opening lines and knew what I wanted to close with. It was the stuff in the middle I hadn't settled on. I've done something like this for years. I generally engage an audience personally after an introduction by a host and then get on with it. Then I let my material compete in my subconscious mind to get into the mix. This might sound like I am completely disorganized and too lazy to do the preparation but just the opposite is true. My goal in any presentation is to engage every attendee so that their attention is held all the way. I know that after fifty some years of making presentations my process works and I present just as if the ideas are new and fresh and I am excited about sharing them.
I did about 80 minutes I guess. We began early and so I finished on time. I used about a dozen poems, five or six recorded songs. I sang other parts of songs off key as is my manner.
It was something like baking a cake but not deciding what kind of cake you are mixing until it goes into the oven. A little humor, some pathos and a whole lot of energy and love. We laughed together, shared a tear or two and felt much better for it.
I made that presentation yesterday afternoon and this morning I feel tremendous. That group was wonderful.
Update on My Dog-Walking Neighbor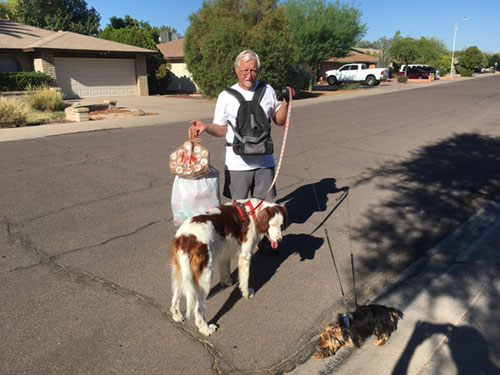 As I mentioned nearly a year ago, Mike is a neighbor of mine who takes his dogs on long walks three times a day. During these walks, he picks up any discarded aluminum cans he finds and some of the people on his route save their cans for him to pick up as he walks by their homes. He sells the cans to an aluminum recycler for $1.00 per pound and donates the money to an animal rescue shelter. This past Saturday, he walked by my house while I was cleaning the garage and stopped to give me an update. During this past calendar, his can collecting netted $1,600 for the animal rescue shelter. To appreciate the magnitude of his efforts, consider that it takes 25 aluminum cans to make a pound. This means he collected 40,000 cans this past year during his walks! That's pretty amazing when you think about it. In addition:
Mike was healthier.
His dogs were happier and healthier.
The neighborhood looks better.
The environment was improved.
Mike got to interact with a lot of neighbors
Numerous animals were cared for and found loving homes.
Mike took the simple act of walking his dogs and turned it into an activity that had a meaningful and multi-dimension impact. The world could use more Mikes.
A Good Start in Life is Great, but it's Nothing Compared to a Strong Finish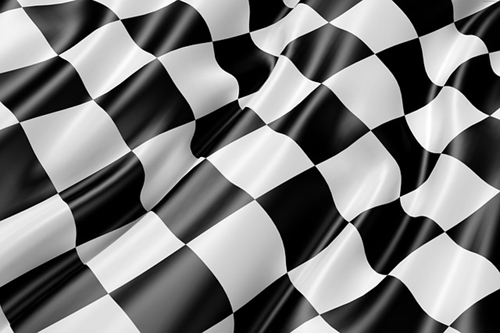 Some people get off to a very good start in life often for reasons beyond their control--sometimes their parents are able to do things for them that other people's parents can't or they're born with special gifts that others aren't. While we can't do anything to alter the circumstances surrounding the earlier stages of our lives, we can do something about the latter stages which means we can all finish strong. When I think about finishing strong, I'm reminded of the great Major League Baseball player, Roberto Clemente, who played for the Pittsburgh Pirates. His beginnings were humble and poor. As a young man, he worked beside his father in Puerto Rico in the sugar cane fields loading and unloading trucks. In 1955, he began his 18-year Major League playing career. During that time, he was selected to 15 All-Star teams, won 12 Gold Glove awards, won the National League batting title four times and won the National League's Most Valuable award in 1966. Yet, with all these accomplishments, Roberto Clemente is most remembered for how he finished out his life. He died in a plane crash delivering relief supplies to earthquake victims in Nicaragua on New Year's Eve, 1972. He wasn't content to rest on his laurels or bask in the limelight of his success. Instead, he was concerned about bringing relief to suffering people whom he had never met.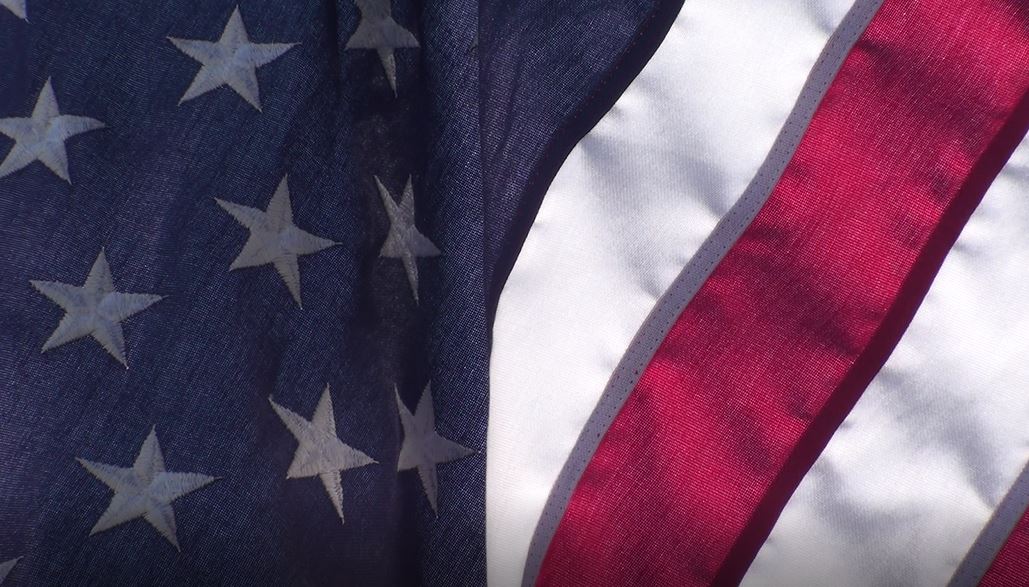 (This is something I wrote and used in my Bicentennial speeches nationally in 1976.)
But what if at the battle of Bunker Hill, William Prescott had said, "Don't one of you fire until you see the whites of their eyes…and I'll be back tomorrow, fellows, to see how you're doing.
What if Patrick Henry had said, "Give me liberty---or preferably, time off for good behavior"?
What if those Boston Harbor patriots had said, "We can't throw that cargo overboard, it's time for our coffee break.."
What if John Paul Jones had said, "I have not yet begun to fight…but I'd sure prefer some kind of compromise."?
What if Benjamin Franklin had said, "You guys can all hang together, I'm going out to fly my kite."
And what if Paul Revere had said, "I can't ride tonight, fellows…my boy's over at his girl friend's with the family horse…?
And what did you say the last time you were asked to do something for America?
Go out today…tomorrow…look around you and be honest… and do something good for America!
Even Irritating Things Happen for a Reason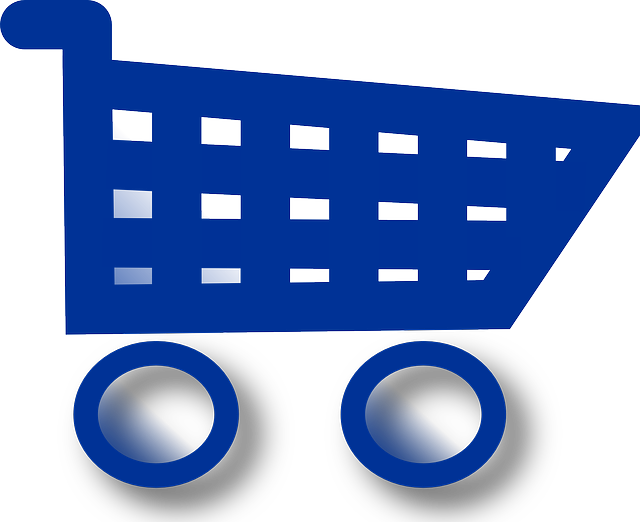 My friend recently made an evening trip to the grocery store that didn't go as she expected it to. After she picked up the items she wanted and got ready to check out, she remembered that she needed ice cream. So, she returned to the back of the store to get it. When she got ready to check out again, she remembered that she needed butter and went back for it. When she approached the checkout line for a third time, she noticed that the person behind her had only one item, so she asked her to go in front of her. Next, the checker couldn't figure out how to ring up her tomato and it took more time which began to irritate her. Just as she was paying for her groceries, a car crashed between two pillars outside the front of the store. When she walked to her car, she realized that her car had been hit first on the passenger side. Had she not had these delays, she would have been unloading groceries into her car on the passenger side and would no doubt have been seriously injured. My friend is very thankful for the way things worked out and offers the following advice: "When things don't go the way we think they should, don't get upset. Remember, things happen for a reason. This could be fate handing you a blessing."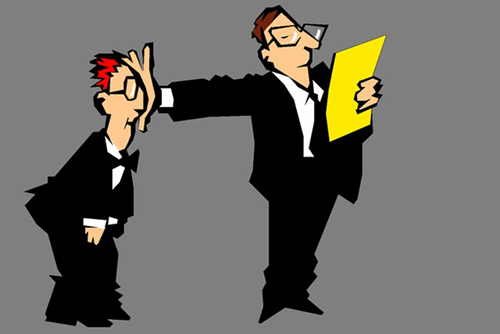 I was just sitting here thinking of the bosses I have had in my life. I guess you might say that every person I ever worked for was, in a way, a boss. It was my job to keep them happy. Then if you wanted to stretch things you might say it was my job to keep audiences happy too if I wanted recommendations and referrals. With another stretch of the imagination you might say that it was my job during my working career to keep hundreds of thousands of people satisfied.
I can only recall one really dissatisfied client and darned if they didn't call and invite me back two years later. I declined.
The truth without stretching it is that once I and my family moved in 1961 from Detroit to Battle Creek, Michigan I always considered myself sort of a "free agent." My boss was located 112 miles away and I only saw him once or twice a year. Somehow I managed to keep all of my railroad bosses that same 112 miles away from me right up until my retirement in 1983.
When I hear people talking badly about a miserable, inconsiderate, demanding boss they must deal with on a daily basis all I can relate to is a produce manager in the Varsity Market in Detroit who I worked with one summer just before I turned thirteen years of age. In that case after weeks of abuse and being shorted on my actual hours, like the lyrics of that song say, "I told my boss where he could shove it."
Before this moment, I never realized how blessed my life has been without having a boss hanging around my elbow.
A Wonderful Act of Kindness Performed by a Caring Angel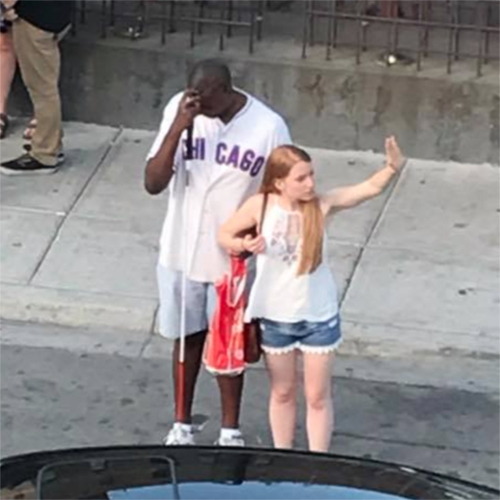 Jennifer Earl recently posted the most touching article on msn.com. From a rooftop across the street from Wrigley Field, Ryan Hamilton watched as a blind man tried to hail a cab after a Saturday afternoon Cubs game. The area was crowded with thousands of people and the man was having no luck stopping a taxi. As she walked out of a Wrigleyville restaurant, Casey Spellman spotted the man and immediately split from her friends and asked him if he wanted help getting a cab. According to Ms. Spellman, "He said, 'Yeah, you sound pretty, so cabs will probably stop for you before me.'" She then stepped out into the street and within minutes a taxi pulled up. Ms. Spellman then helped the blind man into the cab and hugged him goodbye. Ms. Spellman didn't think the incident was any big deal, but Mr. Hamilton, who was watching from above, was so touched that he posted his photos of the encounter on Facebook praising the woman for her kindness. The post has since gone viral with nearly 8,000 shares. As Mr. Hamilton put it, "Awesome to see such kindness in a world that the media portrays so much hate in." If you want more about this beautiful incident or see the photos, click on the following link.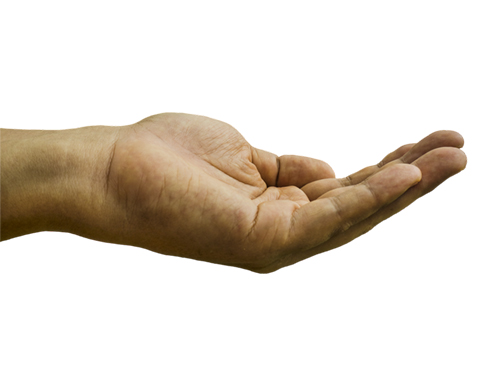 In the early seventies most speakers would stand behind a podium and have their notes right in front of them. From the start my goal was to start out at the podium and then get out and walk around moving forward so that I'd talk personally to one group then another and another. I figured the podium came between me and the audience. I wanted everyone in that audience to feel that I was talking directly to them. This style demanded that I work mostly without notes. Instead of memorizing a speech word for word I'd just talk to the people. Of course this was all thought out bit by bit. I worked generally in five to seven minute segments and when I put up to ten of these together and work in some off the cuff humor and such I could actually talk for up to 90 minutes if that is what the programmer desired. Of course, my material had to be good enough and I had to deliver it in a way that would hold the audience all the way, no matter what time frame. Generally 45 minutes was a good length.
I was studying the styles of half a dozen of the top speakers. I even wrote a book about what I learned titled How To Hold An Audience In The Hollow Of Your Hand.
I was still working for the Grand Trunk Western Railroad at Battle Creek and when we stopped carrying passengers we had the passenger platforms standing idle. I used to go out and walk up and down the platforms rehearsing my speech segments. In my mind out there I suppose that anyone watching me could figure I was out of my mind or downright nuts. That didn't bother me. I was a man with a goal and a mission and a burning passion to improve my style and as quickly as possible.
My plan worked. Walking and talking became easier for me. I could go right out into the audience at banquets and do a whole presentation. The bookings that followed indicated that I was on the right track. (for speaking!)
Just maybe a whole lot of people discover that they have to break out of the norm to find success in whatever field they choose.
I can still see myself a walking and talking up and down that platform with gestures.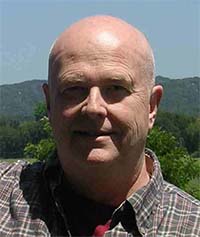 AM/FM/TV Engineering, News editing supervisor.
You Never Know when Fate Will Step In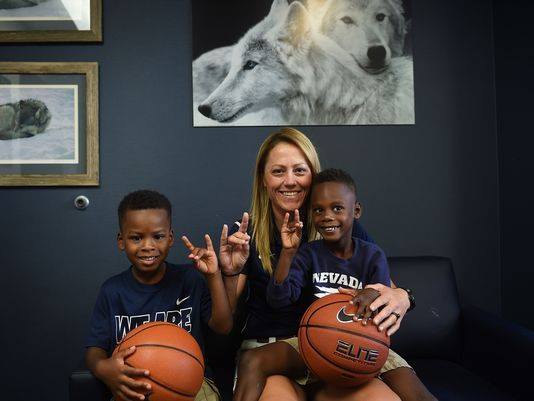 Three years ago, Amanda Levens was the associate head coach of the Arizona State University women's basketball team. According to an article by Chris Murray which appeared in the Reno Gazette-Journal, Coach Levens was driving between her home and the ASU campus when a voice on the radio said, "There are more than 17,000 kids in foster care who could use your help. At the time Coach Levens was in her mid-30s, with no kids, single and working 80-plus hours a week as a basketball coach, but something about the plea from the voice on the radio resonated. She thought, "I can help! I want to help!" She went to the first adoption orientation available, took all the required classes, and was matched (about a year later) with a set of brothers who were three and four. The adoption became official a little more than a year ago, but her boys still weren't calling her Mom. They called her Amanda or Mama Amanda. Two months later they were in Costa Rica with the ASU basketball team and her boys finally started calling her Mom. In coach Levens' own words, "It actually took a lot longer than they said it would, but it just melted my heart." Imagine how different three lives would be if Coach Levens hadn't had her radio on that day. If you would like to read this heart-warming article in its entirety, click on this link.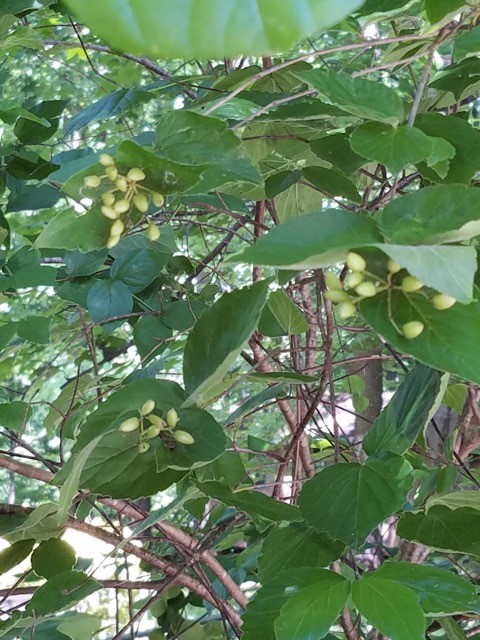 Watching the squirrels recently was such a treat for wife Jean that I asked her to share with you what was going on. Here is her wonderful, in depth report.
It was sad to read that P.T. Barnum's Circus shut down, but on a much smaller scale we recently found a replacement right outside our office window .
Viburnum nudum is a deciduous shrub that grows in the wild, likely planted by birds. It leafs in spring, then pretty white flowers come, followed by berries…and that is where this story begins. A good mental exercise for Monday morning if you follow carefully, since we did not have a video camera handy.
Just outside the window are two sizable Viburnums, beneath the tall hickory trees where the squirrels do their daily, entertaining calisthenics. Younger branches on the Viburnum are willowy and the berries are at the end of the branch. Well, on this morning a squirrel with good sight spotted the berries and tried several times without success to climb to the end to reach them. He then spotted a young hickory tree whose branches are stronger and 'figgered how he could climb the hickory tree, then jump near the end of the Viburnum branch. Smart critter! He made the jump and clung to the Viburnum as it swayed and drooped, holding on alternately with all four sharp little feet, then front only. Still could not get his teeth to the berries. He revamped his plan, tried several limbs, finally spotted one that he could hang from using only his two back feet and reach the berries with his sharp little teeth! Never had I seen a squirrel hang by his back feet, full length suspended! It is not possible to describe how he reached this position. He stayed until he had his fill, then jumped (or fell?) to the ground.
I could see several lessons in watching this free show – determination, ingenuity, perseverance, appreciation for nature, struggle for food, AND value in turning off the computer and getting outside...for starters."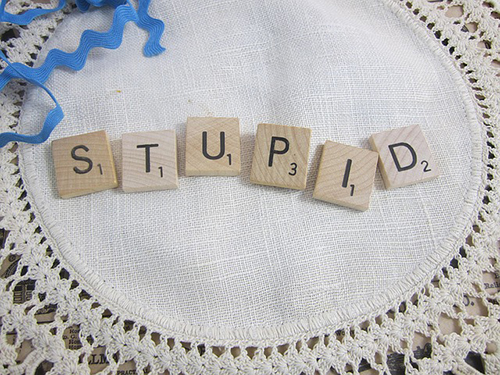 Did you ever do anything really stupid? Things that cost you dearly? Maybe you lost a friend or a lover or a job or a career because of your stupidity. Maybe you got kicked out of school or were publicly humiliated. Maybe you went to jail.
Now if you are expecting me to go on and tell you about all of the stupid things I have done you are wrong. This isn't about my stupidity, it is about yours.
I can see a few pompous asses reading my newsletter and saying smugly, "I've never done anything stupid in my lifetime." Baloney! Just saying that is stupid.
Forrest Gump, that famous philosopher said, "Stupid is as stupid does."
I was just wondering what kind of world this would be if we - you and I - would all say, "OK, sure, I've done a lot of stupid, mean and nasty things in my lifetime and I wish I hadn't and it bothers me.
Here are 3 of the 12 steps used in Alcoholic Anonymous:
8. Made a list of all persons we had harmed, and became willing to make amends to them all.
9. Made direct amends to such people wherever possible, except when to do so would injure them or others.
10. Continued to take personal inventory and when we were wrong promptly admitted it.
Ho Ho, I was just thinking, What if everybody worked on those three steps, all of us, not just those in recovery programs. What if everybody in this world, including the people in Washington and Moscow and Beijing and everywhere. What if we all set out to becoming honest, caring, fun loving friends and neighbors? Sure its crazy! Nuts! Ridiculous! Impossible! But what good is a newsletter if it can't stir up your blood and your mind and your heart a little. OK, we'll compromise. Just do something nice for somebody today and see how good it feels.
How a 98-Year-Old Man Created Meaning for His Life and Others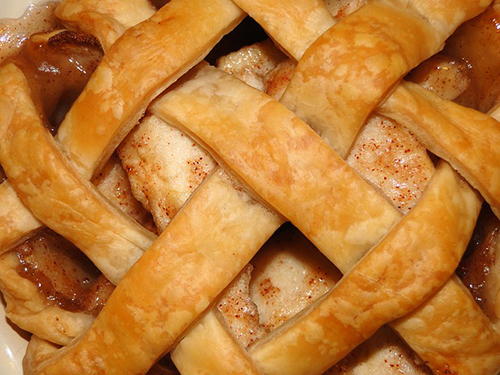 I saw this story on the PBS NEWSHOUR the other night and was overwhelmed by the amount of goodness that was shared by this man. Leo Kellner lives in Hastings, Nebraska and retired from his job at age 92. Shortly after, his wife of 72 years passed away. Four months later, he was sitting in his house wondering what to do with the rest of his life. Then it came to him, he said, "I can bake." According to the program transcript, "He made 144 apple pies that first year, and hasn't stopped since. You might think it provides a great retirement income for Leo, but the thing is, he doesn't charge a cent. He gives every one of his pies and cakes away for free to friends, those who are sick, or to hospice volunteers, to those attending a funeral, to an elderly woman or a man who just can't afford a good meal." He says that baking and giving these cakes and pies away makes him happy because it puts smiles on people's faces. When asked about any secret ingredients, he responded with, "I make it with love. I don't just make it just to be making it. I make it with love. That's my secret ingredient." Mr. Kellner also admits that if he weren't doing this, he probably wouldn't be alive. If you would like to read the entire transcript about Mr. Kellner's fascinating story, just click on this link.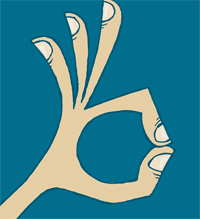 One of my favorite illustrations for a speech was asking the audience to make a circle with their thumb and their index finger. Hold it right up there. Now, all together, bring the circle down to your chin. (I would make the circle with my right hand to demonstrate and then bring the circle down to my right cheek. Generally about 98% of the audience would bring the circle down to their cheek. Then I would ask, "What did I say." and then the audience would catch on that they had been had. I'd say, "This guy down here slid his circle from his cheek to his chin and said, 'I did it right."

People don't do what you tell them to do, they do what they see you doing and if you don't like the way your children are turning out then take a look at yourself. Remember when you point one finger at them you have three fingers pointing right back at you. Don't like the way your teenagers are driving and smashing up your cars? Take a good look at your own driving, after all you have been teaching them by your example for years.
One Famous Man's Secrets for Growing Old and Thriving
Curt Schleier recently posted a fascinating article about Carl Reiner on jta.org. Mr. Reiner, who is an actor, writer director and creator of "The Dick Van Dyke Show," is 95 years old and still going strong with several books about to come out and he's working on several others. According to the article, "The first thing Carl Reiner does every morning is pick up the paper and read the obituary section to check if he's named there. 'If I'm not, I'll have my breakfast….'" At the suggestion of his nephew, Mr. Reiner set out to find what keeps some old people young. The people he interviewed ranged in age from 92 to 102 and included such notables as Kirk Douglas (100) and Betty White (94). The things these people had in common were the following: they stayed busy, they had a zest for life (one still parachuted while another ran marathons), interacted with others often and they had a funny bone—they found the humor in life and were able to laugh at themselves. This is sound advice from seniors who are thriving. If you would like to read Mr. Schleier's article in its entirety, click on this link.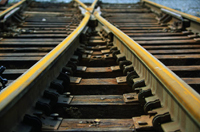 The US Standard railroad gauge (distance between rails) is 4 feet, 8.5 inches. That's an exceedingly odd number. Why was that gauge used? Because that's the way the first railways were built in England, and the first US railroads were built by English expatriates.

Why did the English people build them like that? Because the first rail lines in Europe were designed and built by the same people who built the pre-railroad tramways, and that's the gauge they used.

Why did "they" use that gauge then? Because the people who designed and built the tramways used the same jigs and tools that they used for building wagons, which used that same wheel spacing.

Okay, why did the wagons use that odd wheel spacing? Well,... when they tried to use any other spacing, the wagons were prone to breaking down on some of the old, long distance roads, because that's the spacing of the old wheel ruts.

So who created these old rutted roads? The first long distance roads in Europe were built by the Legions of Imperial Rome for the same reason the autobahns were built by Hitler and the Intestates were constructed in the U.S. to facilitate the movement of troops and supplies throughout the Empire - Reich - Country.

And the ruts? The initial ruts, which everyone else had to match for fear of destroying their wagons, were first made by Roman war chariots. Since the chariots were all made to certain specifications for or by Imperial Rome, they were all alike in the matter of wheel spacing.

Thus, we have the answer to the original questions. The United States standard railroad gauge of 4 feet, 8.5 inches derives from the original specification (Military, as it were) for an Imperial Roman army war chariot.

But one "nagging" question still remains. Why did the design of the Roman army war chariots incorporate that specific wheelbase?

Answer: Because the chariots were designed to be just wide enough to accommodate the back ends of two war horses.

So... the next time you are handed some odd ball specification or proclaimation and you assume that some horse's ass was responsible for coming up with it, you may be exactly right!
So many years ago in the last 70's just a few days before Memorial Day I received a call from a director at WKZO TV in Kalamazoo. He invited me to be a guest on his TV program and pay tribute to Veterans. At the end of the Viet Nam War it seemed that most people would like to forget all about war and some even felt that way about veterans, it seemed. I struggled with my message for some time but finally came up with A Letter To Max. Later I was honored to speak at the National Convention of the Purple Heart Association and following that this was published in the national Purple Heart Magazine.
I arrived at the TV Station early and found a very creative director and he pulled up a great version of Taps and played it just before I started reading. He"d pulled up a number of shots of Korea and fighting men and even Arlington Cemetary and the crosses on the graves and he did a great job of matching the photos with the reading I did.
A Letter to Max
© Art Fettig
Dear Max,
It's Memorial Day and I'm thinking about Korea and about you, Max. You and those other G.I's they carried off on liters from that damn, beat-up powder-topped hill we called Old Baldy. We were fighting so that the world would be safe for democracy. Maybe we did a lousy job of it Max, because people are still killing each other for the same reason.
Oh, I remember you Max. You didn't talk much, but we spent every moment together, sitting in that stinkin' bunker, through those long nights. We took turn on watch, putting our lives in each other's hands for a couple of hours sleep.
Max, I remember how we went without food for two days because somebody screwed up in our supply lines. Finally, I got so disgusted that I crawled up to the Command Post. While I was there those rounds came in.
Later, when I went back to our bunker, I found you Max. You and that other guy I'd never known before. I guess he was just passing by when that barrage came in and he jumped into our hole and he met death there for me.
So I'm still here to remember you Max; you and that other guy and that beat up hill where we chose to meet the enemy and say, "Hold it! We've come to make this world safe for democracy." They didn't listen, Max, and they killed you.
Max, I've got the feeling that maybe we made that trip overseas in vain. That the place to make the world safe for democracy is right here and the time is right now. What we've really got to remember today is that war is hell and that death is real and what the world needs right now, Max, is love. Love and a lot more love. Not a lot of men running across oceans to make the world safe for democracy.
You didn't say very much, Max, but I remember what you did say. It seemed pretty corny right then. You said, "Man must learn to love his fellow man."
Max, it is finally beginning to make sense to me. Like you said, Max, Love is the answer.
Signed,

Your buddy


The Most Important Things in Life Can't be Bought; They Must be Earned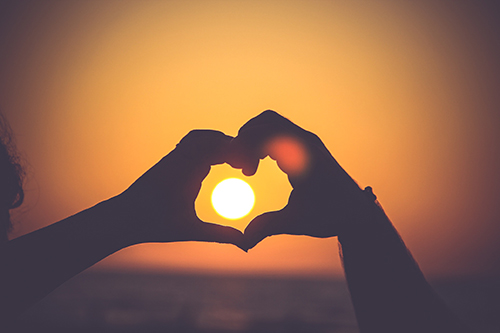 One of my connections on LinkedIn posted the following quote by Clarence Francis who retired as Chairman of the Board for General Foods in 1954. The quote points out that the most important things in life can't be bought; they must be earned. As Mr. Francis put it: "You can buy a man's time; you can buy his physical presence at a given place; you can even buy a measured number of his skilled muscular motions per hour. But you cannot buy enthusiasm; you can't buy initiative; you cannot buy loyalty; you cannot buy the devotion of hearts, mind or souls. You must earn these." When you extend Mr. Francis' quote from business to life in general, the list of things that must be earned also includes love, friendship and respect. The good news is that all these things are very easy to earn. All you have to do is live a kind, loving and caring life and they're yours.
Catch Them Doing Something Right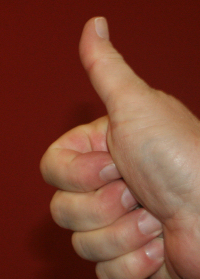 In 1988 I had the honor of being the Early Morning Speaker at the National Safety Congress at McCormick Place in Chicago. One of the points I tried to make was that the best way to get people working safely is to catch them working safely and compliment them on it. Throughout the twentieth century we did just the opposite. We were busy passing out a book full of safety rules and then spent our time looking for violations. When we discovered somebody doing something unsafe or wrong we pounced upon them with a lecture on safety just as if we had discovered a treasure. Sometimes we had a hearing and disciplined them. I first discovered the value of this idea when I wrote a series of children's books on positive living. I challenged each teacher to take a list of all their students and set out to somehow catch each of them something right and then commenting favorably to them about it. If this is done with bystanders present all the better. I've had teachers call me with reports about how it took them weeks to find some students doing just one thing right but when they discovered it and they commented upon it then almost immediately they found that same student doing another good thing and another and another. I have had some teachers so thrilled with this discovery that they would be in tears with joy. There is nothing new about positive reinforcement but have you tried it with the people you deal with every day? Why not give it a shot? I met with a safety person in a rather small manufacturing plant last week and he told me that they had just gone one year without an injury for the first time in their plant's history and he said that if he had to give credit to one practice for this breakthrough he would say that it was the positive reinforcement that he offered each worker in regard to safety.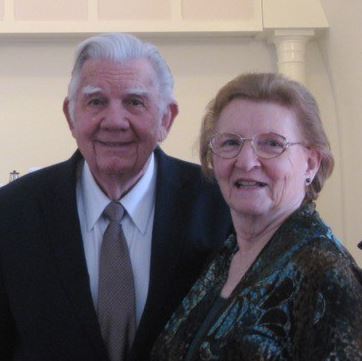 Jean and I will have been married over 90 years as you read this. (Not all of those years to each other.) I was married 39 years previously and she was 35 years. May 19th we will have been married 16 years together. We met online. I lived in Battle Creek, Michigan and she lived in Hillsborough, North Carolina. It was 1998 and I had just given a speech at the National Safety Congress and some fellow asked me if I would like to travel to Australia and give a series of Safety Speeches. He was just checking on fees and availability and such. It was a very tentative thing but it led me to check out the Internet for information on travel in Australia. Jean had just sold her travel agency and was helping the new owner and she knew a lot about Australia and darned if, through the miracle of the Internet, we got together. She asked me a lot of questions and I asked her a lot of questions and in time we stopped talking about travel and started asking about each other.
Well, we both must a liked the answers we were getting from each other because we soon got together and we've been together ever since. That prospect never did hire me to speak in Australia. We went there later as tourists. In fact, it seems like we went almost everywhere together. To the Artic Sea at Norway, To England and Turkey and Greece and New Zeeland and yes, all over the Carribean and Hawaii and many of the New England States and a mess of National Parks and I worked for the Army and Navy and Marines and Air Corps and for so many wonderful organizations. We rendezvoused in Mexico City, honeymooned in Wyoming and Estes Park, Colorado and gol dang, come July our collective age will be 170 and we ain't done travelin' yet.
I figure our sixteen years married is a good start.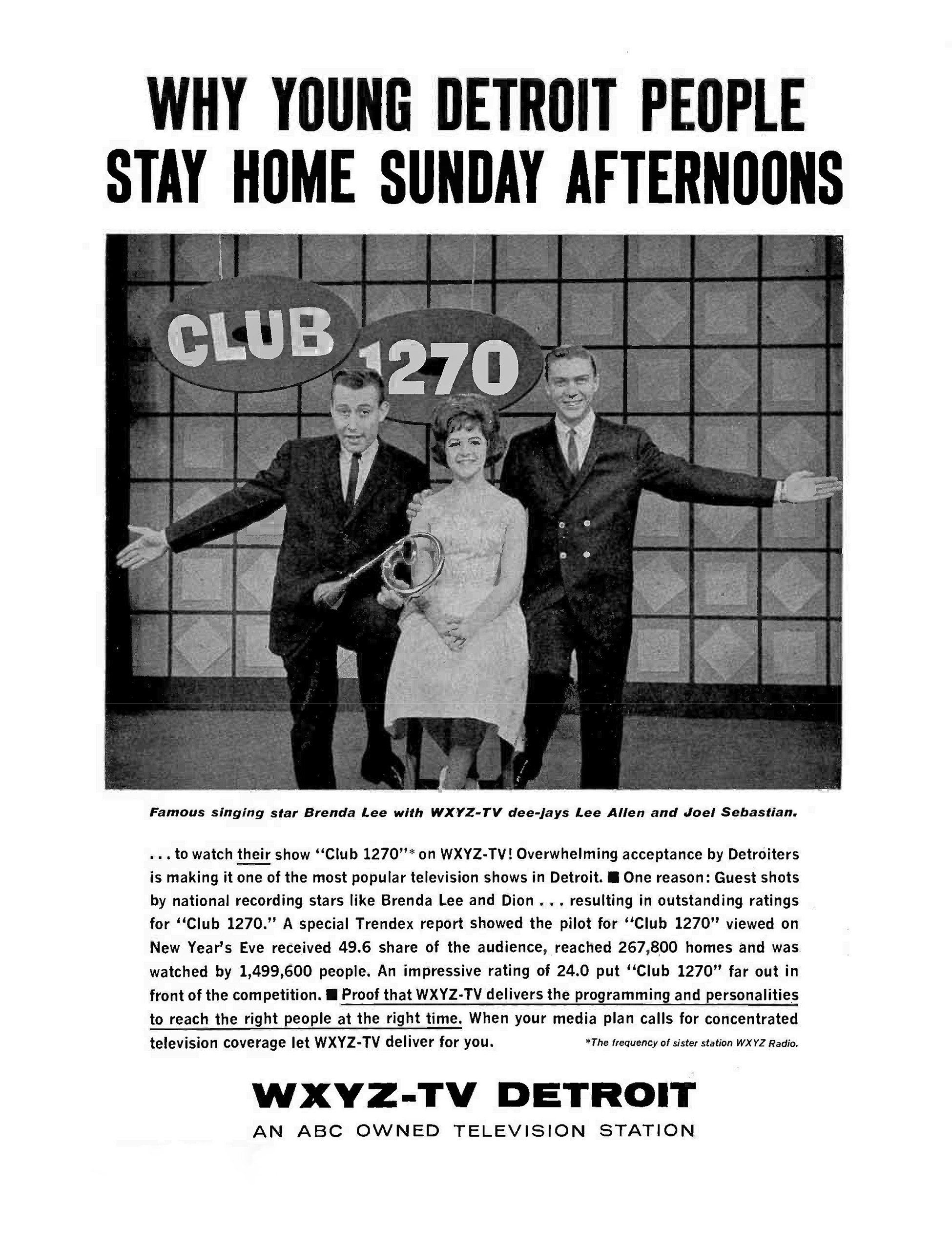 Lee Alan Facebook Posting, "OTHER DAYS - NEW YEARS EVE 1963 - Thanks to Jim Feliciano for posting this of (L to R) me. Brenda Lee, brother Joel Sebastian on the pilot for Club 1270. Notice the Brenda is holding "Thee Lee Alan Fined Toned Horn" At the opening of the show I was dressed as the New Year. Joel; introduced me wearing a DIAPER Ha! . We had a 49.6 percent share of audience watching television - 1.49 million people"
---
---
Being-In, Being-For, Being-With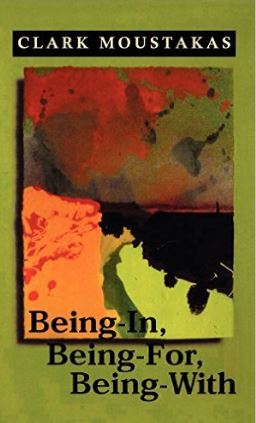 This text examines a series of pervasive themes of human existence and the challenges of being and relating. Areas investigated include: the nature and meaning of being different; possessiveness and being possessed; and dimensions of loneliness, mystery and self-disclosure.
Turning Your Customers into Long-Term Friends: The Secret Sauce that Guarantees Repeat and Referral Sales [Kindle Edition]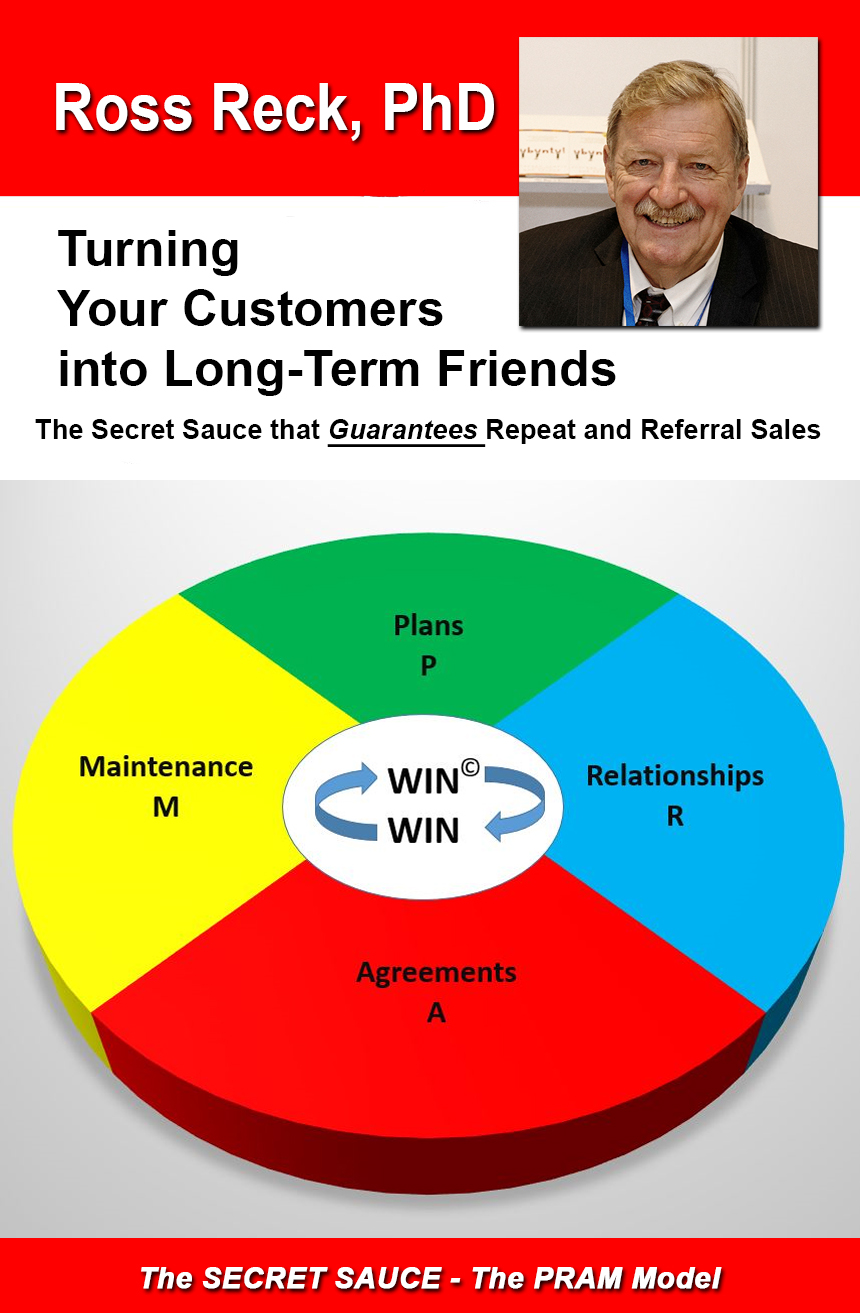 There's only one way to become an outstanding success as a salesperson. It's called repeat and referral sales. It doesn't matter if you're selling cars, real estate, insurance, pharmaceuticals, financial services or farm equipment. If you don't focus your efforts on generating repeat and referral sales, you're going nowhere as a salesperson. Furthermore, there's only one way in which you can get your customers to provide you with continuing repeat and referral sales and that's by turning them into long-term friends.
Let me give you an example: Joe Girard was a car salesperson for Merolis Chevrolet in Detroit. For 12 straight years Joe was listed in The Guinness Book of World Records for being the world's best new car salesperson. During his final year of selling cars, Joe sold 1,425 new Chevrolet cars and trucks! That's 1,425 new Chevrolet cars and trucks sold by a single salesperson during one calendar year!
John H. Burdakin and the Grand Trunk Western Railroad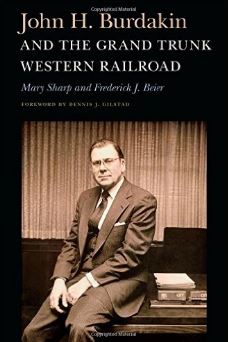 John H. Burdakin and the Grand Trunk Western Railroad provides a look at the principles and personal values that guided John H. Burdakin through a long, successful career as a top manager at three railroads—the Pennsylvania, the Penn Central, and finally the Grand Trunk Western, where he was president of the regional carrier from 1974 to 1986. The book, written from interviews with Burdakin before his death in 2014, gives real-life examples of how Burdakin's management principles and personal qualities helped him solve labor- management problems, update railroad technology, protect worker safety, and improve employee morale while managing a four thousand–person workforce. It introduces colorful characters who were involved in American railroads, as well as the serious, life-threatening issues that confronted railroads in the last half of the twentieth century in America. This book will provide insights for managers of any business as well as for those seeking to balance a successful career and a rewarding home life.
Tempe - Then and Now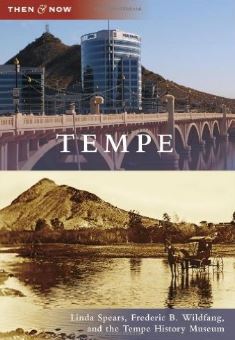 Charles Trumbull Hayden built the first canal on the south side of the Salt River in 1870. Soon after, he built a store, a flour mill, and a cable ferry across the river, and he started a town. Since then, Tempe has changed from a small farming community to a lively urban center. Moreover, Tempe's residential growth has made it the seventh-largest town in Arizona.
Writing Without Bullshit: Boost Your Career by Saying What You Mean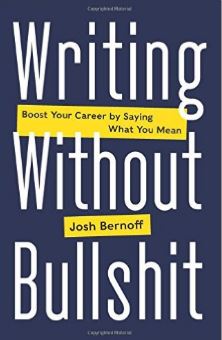 Joining the ranks of classics like The Elements of Style and On Writing Well, Writing Without Bullshit helps professionals get to the point to get ahead.
It's time for Writing Without Bullshit.
Writing Without Bullshit is the first comprehensive guide to writing for today's world: a noisy environment where everyone reads what you write on a screen. The average news story now gets only 36 seconds of attention. Unless you change how you write, your emails, reports, and Web copy don't stand a chance.
In this practical and witty book, you'll learn to front-load your writing with pithy titles, subject lines, and opening sentences. You'll acquire the courage and skill to purge weak and meaningless jargon, wimpy passive voice, and cowardly weasel words. And you'll get used to writing directly to the reader to make every word count.
At the center of it all is the Iron Imperative: treat the reader's time as more valuable than your own. Embrace that, and your customers, your boss, and your colleagues will recognize the power and boldness of your thinking.
Transcend the fear that makes your writing weak. Plan and execute writing projects with confidence. Manage edits and reviews flawlessly. And master every modern format from emails and social media to reports and press releases.
Stop writing to fit in. Start writing to stand out. Boost your career by writing without bullshit.
100% Employee Engagement Guaranteed! (Revised Edition): Introducing a New Management Model [Kindle Edition]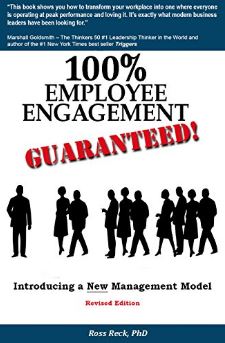 Imagine a workplace where every employee is engaged with their work ... where every employee shows up each day excited about giving every bit of energy, creativity and passion to performing their job. These employees don't need to be motivated because they already are and they channel their motivation toward creating a competitive edge for their company that can't be easily copied. They're constantly making innovative changes to products, services and customer experiences while providing superior levels of customer service which results in loyal customers. This means higher levels of repeat and referral business which, in turn, translates into significant increases in market share. In addition, absenteeism and turnover rates for these fully engaged employees are far below industry averages because they absolutely love what they do. This book presents a new management model that guarantees an employee engagement level of 100%. If you implement this model in your organization, every one of your employees will become engaged with their work; all working at their full potential. Think of what it would mean to the success of your business or organization if you could get all of your employees engaged with their work.
Batting Rocks Over The Barn: An Iowa Farm Boy's Odyssey by Lawn Griffiths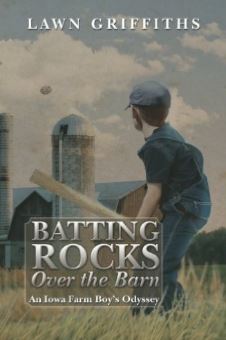 The rhythm of rural life during the 1950s and 1960s comes alive through the eyes of a Grundy County, Iowa, boy who grew up to become a newspaper journalist and farm editor. An idle pastime of batting rocks over the barn or his experiences in a one-room country school or a third-grade debate over whose fathers had the best brand of farm tractors are told in this eclectic collection of some of Lawn Griffiths' most popular "Rural at Random" weekly farm columns in the Waterloo Courier during the 1970s. The award-winning writer tells about driving calves to spring pasture, the mayhem of scattering rats after hog houses were moved, transferring pullets into hen houses in the fall and the death of a beloved blacksmith who was always ready to weld broken machinery parts. He tells of the drudgery of baling hay, the job of cutting corn for silage, and cows tormented by flies in the summertime. Griffiths captures the seasons on the farm from oat seeding in the spring to pulling cockleburs from corn fields in the summer to making the long first day of summer a chore-free "Kids Day." He tells how his father taught teens from town how to properly rake hay and how some came back at night to raid his watermelon patch. There's the account how Griffiths' twin brother earned his pilot's license, then took farmers to the skies to see their farms from above. That and more in a collection of stories of another time on Midwest farms.
The Secret Life of Pets Little Golden Book (Secret Life of Pets)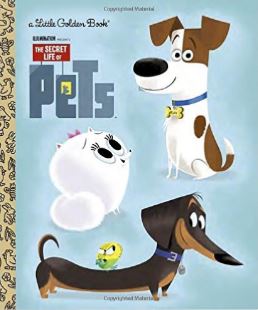 This Little Golden Book peeks into Illumination Entertainment and Universal Pictures' The Secret Life of Pets, a comedy about the lives our pets lead after we leave for work or school each day. It's perfect for boys and girls ages 2 to 5!
19 Fun Things to Do With Your Banana: Recipes with Bananas (Kindle Edition)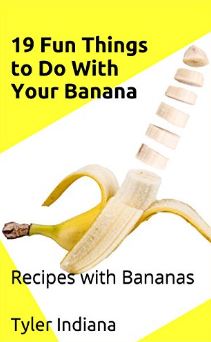 Bananas are one of the most popular fruits ever.
They are healthy, fun, and very versatile.
This is a book filled with 19 various great-tasting recipes using bananas.
And it also includes a brief banana history, and fun banana facts.
Bird B Gone MMFT-050 Flash Tape Bird Deterrent 1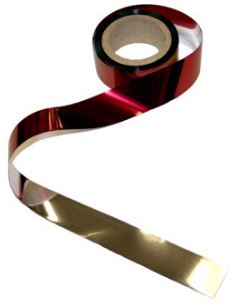 Made from an iridescent red and silver Mylar film, Flash Tape is specially designed to reflect sunlight and crackle in the wind.