News Clips from and for our Clients
---
Talking Christmas Tree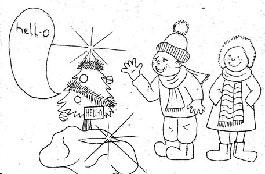 I know Joyce Kilmer's wonderful poem ends with, "Poems are made by fools like me, but only God can make a tree," but this morning I was remembering how one day I made what might have been the world's first talking Christmas tree. In 1973 our Santa Train was a huge success for Grand Trunk Western Railroad and so I was fishing for an idea that would add some special fun for children visiting the train. I looked around my cluttered office for inspiration and saw a speaker I wasn't using. I put on my jacket and headed for the Salvation Army Retail Store where I picked up a small used artificial Christmas tree with a stand. Then I stopped at the drug store and bought a roll of cotton. I rushed back to my office and put the speaker on the floor, covered it with a bed of cotton and then found a lavaliere mike I wasn't using and clipped it to the tree. I hooked it all up with an amp. When we set it up on the first coach of the Santa Train tree we ran lines to a small room at the back of the gutted coach not far from the tree. We had a two way speaker system and Mrs. Burdakin and the other ladies would take turns being the voice of the tree. Thousands visited our Santa Train each year and kids loved that talking tree. I was amply rewarded with all those smiles and the laughter.
---
The Santa Train by Art Fettig [Kindle]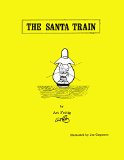 Once upon a time, there was a worn out locomotive that nobody seemed to care about. Except maybe Charlie Weller, who was an old retired railroad engineer. And maybe nobody cared about old Charlie anymore either. At least it often seemed that way to Charlie. He had little to do but sit around and remember the good old days when he would run that ancient train up and down the tracks hauling freight.
---
Hobby Lobby DOES NOT Represent My Religious Freedom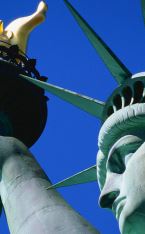 It's a shame that a small group of religious zealots claim they speak for all Christians. Christians who believe in religious freedom and the rights of the individual. The writers of our US Constitution would be appauld on how these freedoms have been twisted.
---
Crozier, Robert - 'Bob'


TV engineering. Video tape supervisor.
---
Pearson, Eddy


TV sales.
---
Till, Beverly


TV sales service.
---
Vince Wade Remembers and Comments on the Legacy of Bill Bonds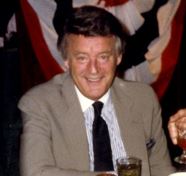 Vince Wade, a long-time investigated reporter with WXYZ-TV and friend of Bill Bonds, writes a very heart-felt commentary on Bill Bonds. Thousands of comments have been posted about Bill, but not hit home as hard as Vince's message.
---
Walker, Carmen


TV news.
---
Little, Ron


TV engineering, videographer.
---
Top Stories - No. 2 Gay Marriage Legal In Arizona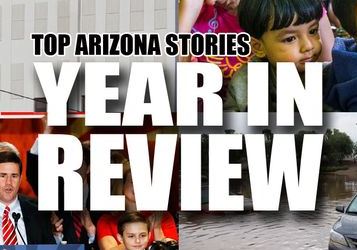 In October, Arizona joined the historic tide of states legalizing the unions of same-sex couples, expanding gay rights in a direction many never thought they would see in their lifetimes.
---
Conway, Mary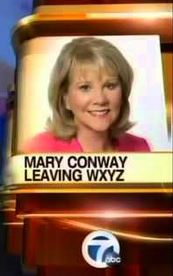 TV news reporter.
---
Share, Ruth


Action bureau.
---
Schmeichel, Joan


Action bureau.
---
Email Marketing Rules: A Step-by-Step Guide to the Best Practices that Power Email Marketing Success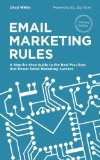 Email marketing offers unparalleled reach, acceptance, and effectiveness. It's also a well-established channel with well-defined behaviors and norms. Email Marketing Rules is your guide to understanding the best practices of this complex, often misunderstood channel as you craft the best executions for your brand.

After breaking email marketing down into 120 easy-to-understand rules, Chad White then reassembles them around key concepts and principles, including how to…
Secure the right level of permission to maximize acquisition efforts while protecting your sender reputation
Create relevant messaging using savvy design techniques and smart targeting
Optimize list growth by finding and retaining high-value subscribers
Maximize subscriber lifetime value by addressing their needs during all six stages of the subscriber lifecycle
Maintain stellar deliverability by understanding your responsibilities and those of your ESP
---
Realizing your Mortality can Break down Barriers in a Hurry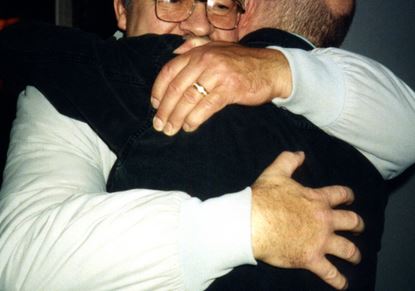 Recently I had to go to a hospital twice daily to receive an infusion of an antibiotic. On one occasion there was a man receiving a blood transfusion who was also going through chemotherapy. His wife was there with him. There was also another woman who was receiving a blood transfusion who was also going through chemotherapy. The two were exchanging stories about their experiences fighting cancer when the woman, who was seated next to me, started to cry. The man's wife immediately got up from her chair and gave the woman a hug. She then proceeded to give me a hug as well. At this point, a nurse walked in and said, "What is going on?" I responded with, "Love, that's what's going on!" The nurse smiled and said, "How wonderful!" The four of us had known each other for less than ten minutes and we were already exchanging hugs.
---
Shabluk, Tammy


Production.
---
Phoenix Public Market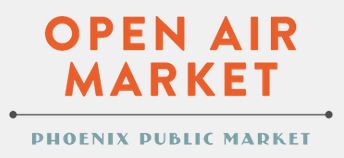 The Open Air Market at the Phoenix Public Market is a program of Community Food Connections (CFC), a 501c3 non-profit organization. CFC creates a downtown community gathering place by supporting small farmers and businesses that strengthen sustainable food systems and produce healthy products for the local community.

We are located next to the Phoenix Public Market Cafe.
---
Santa Train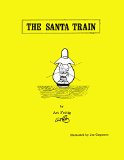 I believe it was back around 1972 that I first came up with the idea for a Santa Train for the Grand Trunk Western Railroad. I was their employee communications officer and we were looking for ways to bring top management and the workers closer together and eliminate the awful feeling they all had about each other.

After talking with Paul Dessinger at the DT&I about a few of the folks trimming up a caboose and taking some orphans on a train ride my mind took a hitchhike on something much more elaborate, a Santa Train on Grand Trunk and I submitted the idea to John H. Burdakin who was then Vice President of Operations. My idea was to put a special train together and take it from city to city on the Grand Trunk. Have several coaches the employees and their whole families could walk through meeting the top executives of our railroad together with their families. Our goal was for every employee to have the opportunity to shake hands with the top boss and for the top boss to meet every employee and their families. Of course everyone would meet Santa Claus too and get presents.

A while later I got a call from John Burdakin inviting me to attend a meeting at headquarters. They were calling in everyone that might make the Santa Train idea come true. I believe that was 1972 and recently I googled Santa Train and discovered that the Santa Train is still running. Grand Trunk has become CN/IC, that is Canadian National/Illinois Central and the Santa Train is making stops at both railroads with several on the old Detroit Toledo and Ironton too. There is nothing as powerful as an idea who's time has come.
---
Greenberg, Shelly


TV Engineer, Editing.
---
Zampa, Chris


TV traffic.
---