Of the thousands of News "Nuggets" that are added to our databases each day, we try to select weekly a few that we feel challenge and inform our viewers/readers the most.
Recent postings from our clients....
When you Travel, it Pays to be Kind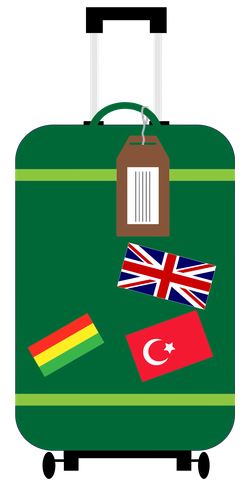 An article by Christopher Elliott titled, "Good behavior is your most valuable travel asset," appeared in a recent issue of USA Today. The gist of the article was that polite travelers who demonstrate kind behavior to travel employees treated treated better while those who demonstrate rude behavior were treated worse and, in some cases, much worse. The article listed three things you can do while traveling to avoid being tagged as rude: 1) Be extra nice to the employees. Travel employees appreciate nice travelers and will go the extra mile to help them. 2) Remember to smile. This is a sign that you care and the employees will care back. 3) Show respect. Rude travelers demand it and it backfires on them. These are very easy things to do, they make you and those around you feel better, and travel employees will go out of their way to take care of you.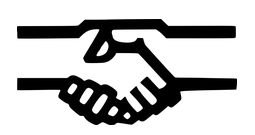 Twenty years ago October 3, 1995 O.J. Simpson was found not guilty of killing his wife by a jury in California. That evening I was guest speaker in Detroit for members of several Toastmaster clubs in that area. It was eerie. As the audience entered the room there was very little conversation going on. All of the Afro-Americans sat on one end of the room and the rest of us on the other. I quickly observed that the one end of the room was not talking with the other end of the room. Shortly after eating I was introduced. As a professional speaker I feel it is better to try to tidy up the little challenges in the room at the start so I can have an all responsive group to talk with. I noticed one Afro-American man scowling at me and I could sense his hatred coming down on me. I told a couple of jokes and there was silence in the room. (Not a good sign.)
I went ahead and said, "I guess by now everyone has heard about the Jury decision in the O.J. trial. There was some murmuring and nods. "Well isn't it amazing how it has suddenly changed the feelings we have toward one another? When I came down here I expected to have an integrated, enthusiastic audience but instead just look at you. I can just feel the hatred pouring out of some of you right now." Then I asked them all to think about this and get up and come back into the room like responsible, intelligent, caring people. I was surprised when they all come back in, talking with one another, there were a lot of hand shakes and even some hugs. When I got them all seated I was about to start my speech but one of the men, the one that looked like he would very much like to kill me asked if he could speak. I invited him up and he stared me in the eye and said, "I want to apologize to you. You were right. My heart was full of hatred. I didn't realize just how polarizing that long trial had been. Please forgive me." And I did and we shook hands and we gave each other one of those man hugs and I proceeded to give a strong but entertaining presentation and this time they laughed in all the right places and it seemed almost like it used to be.
Starting Your Day on a Positive Note Makes the rest of Your Day go Better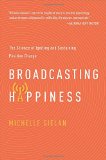 A recent article written by Dorie Clark which appeared in entrepreneur.com featured a newly released book titled, Broadcasting Happiness written by Michelle Gielan. The book describes a study where participants were divided into two groups. Each group watched a three minute news video in the morning. One group watched a video that contained negative stories while the other watched a video that presented stories of people overcoming challenges through hard work. Six to eight hours later, those who watched the negative video were 27 percent more likely to report having had a bad day, while those who watched the positive video were 88 percent more likely to report having had a good day. So, how you start your day truly does make all the difference in how the rest of your day goes. The lesson here is to make sure we begin each day by consuming a few minutes of positive information.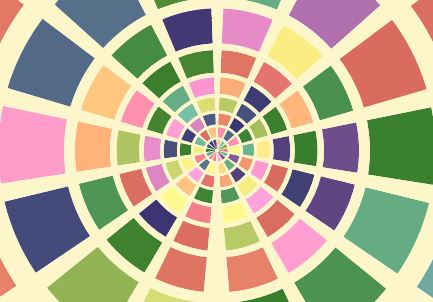 Did you ever look back on your life and endeavor to break it down into segments? Maybe you might name one segment the growing segment, another the learning segment, the struggling segment, the real success or failure segment, maybe the giving up and accepting mediocrity segment, or more hopefully, the growing up-up-up segment, the sharing segment, the peak segment and then the coming down, aging, retiring, just staying alive segments, the becoming renewed and sharing more segment. However you care to name your segments or mingle them is totally up to you, of course, but when I try to do this myself I am amazed at how I discover they are genuinely so revealing. I am exposed to my generosity and to my selfishness, to my apathy at times, my self-centeredness, my foolishness, yes, even at times to my unrevealed wisdom and my utter stupidity.
I've done some really smart things in my lifetime and many more unwise things. Some things I am proud of and some I must confess that I am ashamed of. I've been a spectator to life far too often, standing on the side lines and muttering complaints. I've worn too many shirts who's sleeves I have never rolled up, shirts that have never been wet with my sweat from honest toil. Overall, I am enjoying this process of examining my life. I'm discovering that I am no Mother Theresa but thank God I am no Adolph Hitler either.
I would recommend that if you think that you might like to explore this segment concept that you do it now, don't wait until you are too mentally or physically spent to give changing a try.
History of Detroit Television, The - DVD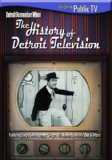 Michael Collins; Actor, Director; Scott Kemp, Director
The History of Detroit Television is more than just a film. It's a living museum, a monument to a time that could easily be forgotten. This program is a salute to a time when TV was as local as Vernors, Sanders Hot Fudge and Hudsons. The stars of the day were Soupy Sales, Van Patrick, Lou Gordon, George Pierrot, Bill Kennedy, Milky The Clown and a host of other colorful characters.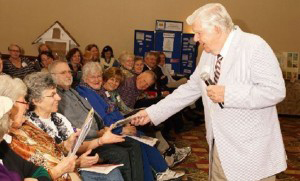 Speeches don't always turn out the way one plans. Although most of my presentations were done with almost no notes other than one or two words for each segment written on a card, I had a goal to do one thing different or new in each presentation, always working on new material. My first wife, Ruth was with me and I was speaking for a business group somehow connected with U of M at Ann Arbor. The audience had been great stopping me several times with prolonged laughter and even applause and I was doing my musical close. I had the background music for the wonderful song "People" made famous by Barbra Streisand but I did not sing. I talked over the music about them and their work and working together and such and I used the new material I had prepared that went, "I guess you could sum the whole thing up with just one word. "reciprocity". Unexpectedly, I received a big laugh from about half the audience and the other half looked rather solemn as I expected. I finished with just two more sentences. The music ended and so did I and they gave me a standing ovation. I rushed out of there as quickly as we could and headed West on I-94 where I'd take Ruthie home and then drive on to Chicago for a noon luncheon speech at the Conrad HIlton the next day.
Before I could pull out of the lot that evening Ruthie looked at me solemnly and asked, "Do you know what you said?" and I told her I thought I did. I'd just done 45 minutes of talking. "What part are you referring to?"
and she said, "the closing." "Do you mean my using the word "reciprocity?" and she said, "That's not what you said. You said "Recipissity." And I laughed. "That accounts for the fact that half of them laughed."
At the Conrad Hilton Hotel next day, after my luncheon speech and receiving a fine standing ovation from a wonderful audience, a fellow came up to me and shook my hand. He said "Mr. Fettig, I was with that group in Ann Arbor, Michigan last night. That was a fine presentation and after you left we had to fill out our report on our two-day meeting and your talk was voted the most entertaining and the most enlightening part of our conference." I was thrilled to hear this and thanked him. He paused a moment and said, "There was just one thing. We couldn't agree about your musical close. Half of the members thought it was the most unique and moving part of your whole presentation and the rest of us thought it was the funniest." Now it was time for me to pause. Finally I decided that truth was in order. I confessed that last night was the first time I had used that word; it just seemed so right for the occasion, and later my wife informed me that I had said, "Recipissity." Once more he laughed and asked, "May I make a suggestion?" I told him to go ahead and he said, "I'd leave it in that way." And I did.
When you do the Right Thing, People Notice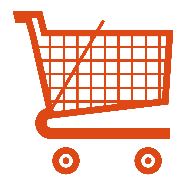 Recently I was at Trader Joe's which is one of my favorite grocery stores. I have been going there for a long time and I know many of the employees well. Many of them know I went to Michigan State University because I often wear an MSU sweat shirt during the fall and winter months. During this particular visit the parking lot was full, so I had to park at the back of the store. After I'd finished shopping I pushed my groceries to my car in a shopping cart. As I began to return the cart to the front of the store, I noticed an employee who I didn't know very well, closing the door to the stock room which is at the rear of the store. By the time I reached the front of the store, he was already there, outside sorting pumpkins. He then asked me, "Did you return that cart all the way from the back of the store?" When I said yes, he said, "Boy you Spartans sure are good citizens!" It's interesting to note that if I had abandoned the cart at the back of the store and drove off, he wouldn't have noticed, but because I took the time to return the cart to the front of the store, he did.
Grand Canyon University Discrimination Suite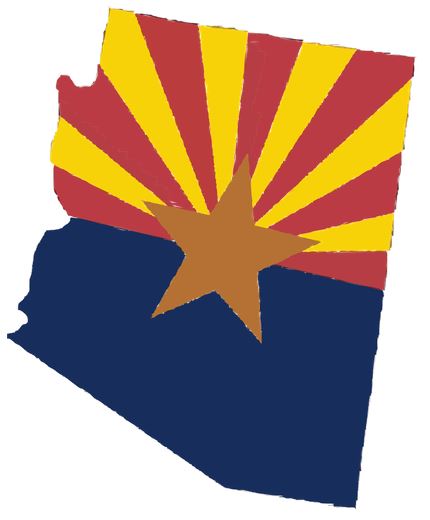 ABC Channel 15 broadcasted on September 15, 2015, "A Valley couple is taking on Grand Canyon University over medical benefits. A university employee says their spouse is being denied benefits because they're a married gay couple. ..."
Affordable Care Act A Big Win For Arizona
Arizona was among states with the largest drops in the uninsured rate last year, as 215,000 Arizonans gained health coverage during the first year of the federal health-care law's health-insurance expansion, according to a federal report released Wednesday.
Kind Acts can have a very Long Reach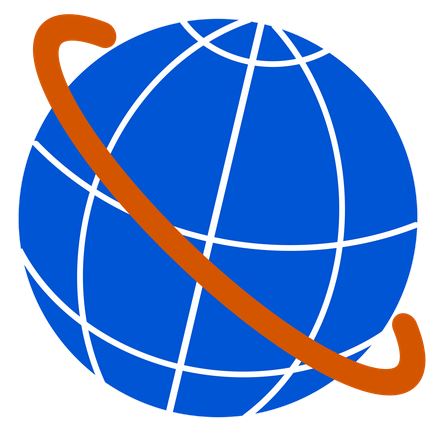 Two friends of mine just returned from an Alaska cruise. The price of the cruise included tips for all the service employees. The porter who was assigned to them was very friendly and did an excellent job of getting them settled in their cabin. As a result, they tipped him with a twenty dollar bill anyway. The next day, this porter came up to them thanked them profusely. He explained that he was from Indonesia and because of my friends' generosity he was able to phone his wife whom he hadn't talked to in several months. He went on to tell them that he was able to talk to her for over an hour because of that twenty dollar tip and this made him very happy. In this case, a small act of kindness reached half-way around the world.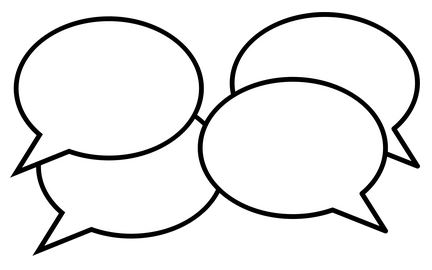 I have neglected my vocabulary ever since I sat through a trial in Charlotte, Michigan in the late nineteen sixties where a jury awarded our railroad $100,000 in damages in our suit against a trucking company. The only problem was that we had an air tight case and our damages exceeded a million dollars. Our stuffy corporate attorney had managed to sweet talk that rural jury with his Harvard vocabulary so that not one soul in the jury box had a hint of what he was talking about. I'm serious. He was tossing around words up there that even the judge couldn't translate. The trial lasted three times as long as it should have just because of that haughty and stupid counsel of ours and for his every utterance we paid dearly. He had cost the railroad $900,000
I believe it was the day that jury rendered its verdict that I stopped my practice of learning a new word a day and started concentrating on how to use the words I had already stored up in my mind with greater conviction, more precision and with deeper meaning while adding a touch of humor and humanness.
That approach has served me well. I've enjoyed a wonderful career as a wordsmith and so today when I meet with fellow poets I chuckle inside my head when I see a bard exercising his excess, obscure, sleep inducing vocabulary on a yawning, unappreciative audience.
I must confess though, that now and then a single word catches my attention and holds me captive until I do something with it. Such was the case recently when I heard the word "Prolixity". I looked the word up online and came up with the following.
prolixity - Dictionary Definition : Vocabulary.com
Prolixity means about the same thing as long-windedness. If someone is yammering on and on and on — that's an example of prolixity.
Grand Canyon University Denying Benefits to Same-sex Spouse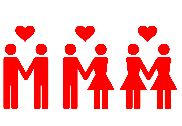 Claiming "Biblical principles", the University discriminates against gay and lesbians employees. A charge that the University is now reveiwing. Thousands of Christians realize that right wing interpretation of the Bible is wrong and that Scripture tells everyone to be accepting and love each others. "Cherry picking" scripture allows a person to condone polyiamy, stoning people, diet restrictions, having slaves and a host of other extremist claims. Some compair these "Biblical principles" to ISIL and a Christian version of sharie law.
Sgt. Terry Pochert - Korat RTAFB, Thailand
Stationed at Korat RTAFB, Thailand, Terry Pochert worked the American Forces Radio and Television Service with the Air Force Thailand Network. This picture is taken outside the Network and Local Station Buildings. in the upper right corner is the trailer which housed the TV Projection and Control Equipment.
The ARRL Ham Radio License Manual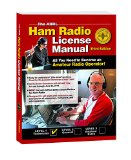 Discover the excitement of ham radio. The Amateur Radio Service offers a unique mix of public service, technology and experimenting with electronics all with an emphasis on fun. Some hams use their skills to provide communications during emergencies and disasters when all else fails. Others enjoy talking to people across the country and around the globe, participating in local contests and building experiments. The ARRL Ham Radio License Manual will guide you as you get started in the hobby as you select your equipment, set-up your first station and make your first contact.
Learn to recognize when you are the Common Denominator of Your Problems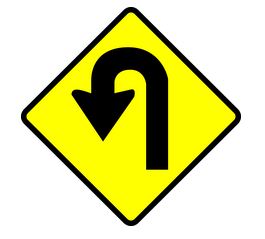 I was sitting next to a gentleman on a plane who decided to tell me about how he solved one of his life problems. He was into his fourth marriage and it was a very happy one. His first three had failed miserably. When I heard this, I asked him what made his fourth marriage successful. He answered, "After the third marriage failed, I said to myself, 'Hey, I'm the common denominator here. If I want my future to be different, I'm the one who's going to have to make some changes.'" He then told me that he had made those necessary changes and has been happy ever since. The lesson here is that when a life problem occurs over and over again, there's a good chance that you just might be the cause of it because you are the common denominator. If this is the case, then you may have to make some changes if you want things to get better.
TV engineering supervisor. Joined WXYZ in 1948 and spent 27.5 years with the station until he retired on January 1, 1976.
Kim Davis's Warped View of what the Bible Says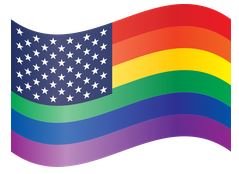 If Kim Davis really wanted to be a Biblical zealot, then she is FORCING her views on the rest of her staff. She is also mis-using the Bible and selectively believing what she wants to believe.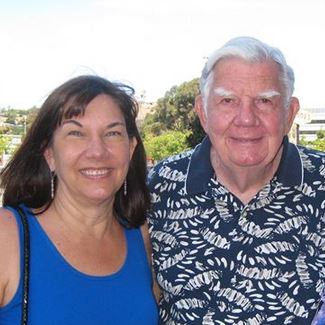 Just about 45 years ago I wrote a poem bragging about my son playing basketball titled "That's My Son Out There!" Now I'm thinking about writing one titled "That's My Daughter Up There"! Wife Jean and I recently made an unplanned visit to California to watch our just turned sixty year old daughter Nancy participate in the San Diego Follies Hit Parade show. They had a huge cast between ages 50 and 86, and Nancy was listed in the program along with a total of a dozen dancers. We didn't announce to her that we were making the trip. Daughter Amy and her husband Robb met us at the airport on Saturday, we had a great time together and then all attended the Sunday afternoon show with Nancy's son Rory. It was a wonderful show and Nancy appeared in about a half a dozen numbers. In my heart she scored in every number. There is just something I can't express, seeing your daughter out there giving that audience her very best, knowing that she endured a month of rehearsals, pushing herself to reach top physical shape and memorizing all those complicated routines. We were so proud of Nancy and what she had accomplished. And when the show ended and the audience was leaving, together with many other members of the cast, Nancy came out on the stage and was walking to the steps when she spotted Rory waving at her. Was so excited because he had told her he would not be able to attend. Then he pointed Jean and me out to her and she looked so pleased and shocked that she sort of swooned into the arms of her friend Claudia who was standing next to her. Nancy was ecstatic, as I believe we all were, and tears were running down many cheeks in our group and right then I wanted to hug her so we made our way through the crowd and had a good hug.
To ALL the Dads Out There Including Those In Same-sex Relationships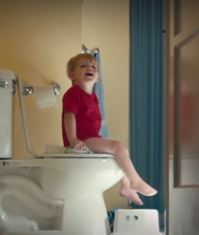 It's sometimes easy to forget that that their are millions of Dads out there that care for their children in some of the most loving ways possible. This includes same-sex parents who have children, single Dads who raise children and a host of others. Thank you Dove for this message!
An Example of Perseverance Paying Off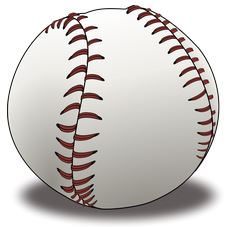 A few nights ago, Toledo Mud Hen's player Mike Hessman set a minor league baseball record by hitting his 434th minor league homerun—a grand slam. The record had stood for 80 years! This is his 20th year of professional baseball and nearly all of it has been spent in the minor leagues. So what did Mr. Hessman get for persevering so long at the minor league level? In addition to the homerun record, he attracted the attention of his managers and coaches and is expected to be a coach and possibly a manager at the major league level some day. As his current manager Larry Parish put it when referring to his promise as a major league coach/manager: "I think he's gonna be good at it. He gets along with all different kinds of players. And he understands the game." The lesson here is that no matter what you are doing, do it well and hang in there and eventually good things will happen.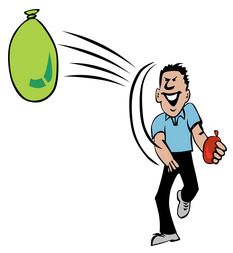 It is great to remember the big rallies and some of the wonderful audiences but as a professional speaker sometimes you you discover too late that some assignments aren't all that glamorous.
One afternoon the owner of J&J Excavating Inc.called and told me that he had a special employee banquet coming up and he thought it might be a good idea to have a motivational speaker for a change.
When I arrived at the restaurant the audience was already in high form. It seems that they had quit working at noon and they had all been drinking since then. They had about a six hour start on me.
Then I found out that they did not know just what to expect in the way of after dinner entertainment. The year before they had a stripper and I had been advertised just as "A big surprise." I think they were expecting something really nasty.
I did mostly humor for a half hour and they weren't too bad an audience. Most of the attendees were foremen and laborers and they dug trenches for a living. In fact, they seemed so attentive that I decided to do a full forty minutes. I had agreed with their boss beforehand that I would do thirty minutes and see how it was going and if they were OK I might do a bit more. That was major error.
About thirty-three minutes into my talk one fellow who was pretty well in the bag picked up a chicken bone and threw it across the room at a fellow worker. The fellow got hit right on the face and he couldn't see where the shot came from and so he simply picked up all of the chicken bones on his plate and threw them across the room in the general direction of where his attack had come from. Well that really started it. Tables were tipped over. Glasses and plates were flying everywhere. It was the darndest food fight I had ever witnessed. I headed for the door and so did their boss. He met me on the way out and handed me my check.
He was laughing. "Nice job, Art," he said. "You should have quit at thirty minutes."
Any time a corporation has a six hour open bar I make sure I know where the emergency exit is located.
Using 'We' and "Us" comes across far better than 'I' and 'Me'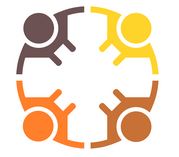 A gentleman that I was sitting next to on a plane recited his favorite poem to me. It went like this:
I and me are words oft used,
By people who are themselves confused,
Why can't these superegos trust,
The use of words like we and us?
Using the words I and me to draw attention to yourself makes you come across as selfish, self-centered and insecure. This kind of behavior is a turnoff and does not endear people to you. When you use the words we and us to describe what's going on in your life, you turn people's heads and draw them to you. Doing so sends the message that you're comfortable with who you are and that you care about those around you. This is why successful people avoid the use of I and me unless it's to say something like, "I think you're great."
---
---
History of Detroit Television, The - DVD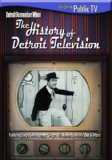 Michael Collins; Actor, Director; Scott Kemp, Director
The History of Detroit Television is more than just a film. It's a living museum, a monument to a time that could easily be forgotten. This program is a salute to a time when TV was as local as Vernors, Sanders Hot Fudge and Hudsons. The stars of the day were Soupy Sales, Van Patrick, Lou Gordon, George Pierrot, Bill Kennedy, Milky The Clown and a host of other colorful characters.
Horn Man: The Polish-American Musician in Twentieth-Century Detroit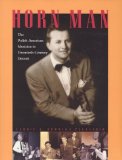 Detroit and its strong Polish community share in America's rich history of Polish music and customs. This work documents that history and details the development of the Polish-American musicians in Detroit who became known as polka musicians, even though their music was very diversified.
Intimate Graces: How Practicing the Works of Mercy Brings Out the Best in Marriage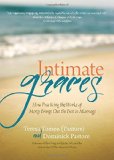 In Intimate Graces, bestselling author and Catholic media personality Teresa Tomeo and her husband, Dominick Pastore, invite couples to enrich their marriages by practicing the fourteen Spiritual and Corporal Works of Mercy. Through their own story and that of other married couples, Tomeo and Pastore demonstrate how reciprocating the works of mercy brings out the best in a marriage.
There Was A Time by George Burlbaugh
My involvement with television and television news began more than a half century ago, almost by accident. Out of High School, I installed tv antennas, went to Korea in communication intelligence and ended up a tv news director and network news producer. This is a look back at some of the things I remember best.
The ARRL Ham Radio License Manual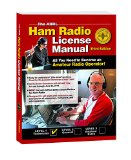 Discover the excitement of ham radio. The Amateur Radio Service offers a unique mix of public service, technology and experimenting with electronics all with an emphasis on fun. Some hams use their skills to provide communications during emergencies and disasters when all else fails. Others enjoy talking to people across the country and around the globe, participating in local contests and building experiments. The ARRL Ham Radio License Manual will guide you as you get started in the hobby as you select your equipment, set-up your first station and make your first contact.
Detroit's Sports Broadcasters: On the Air [Images of Sports: Michigan] Paperback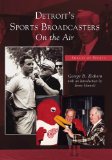 Sports are as much a part of the fabric of Detroit, Michigan, as is the automobile. From its professional teams such as the Red Wings, Lions, Pistons, and Tigers, to its local collegiate programs, the Motor City takes its sports seriously. Television and radio stations blanket the area with coverage of the games, players, and off-the-field goings-on affecting these teams. Men and women behind the microphones provide the link between Detroit teams and Detroit fans, offering play-by-play, analysis, interviews, and candid comments. Detroit's Sports Broadcasters: On the Air takes the reader behind the scenes, tracing nearly 80 years of electronic reportingófrom broadcast pioneer Ty Tyson to the talk show hosts and anchors of today. Recall Detroit's great sports moments through the eyes and words of the legendary Ernie Harwell, Van Patrick, Budd Lynch, Bruce Martyn, Bob Reynolds, Dave Diles, Al Ackerman, Ray Lane, Frank Beckmann, and George Blaha.
Pet ID Tags | 8 Shapes & Colors to Choose From | Dog Cat Aluminum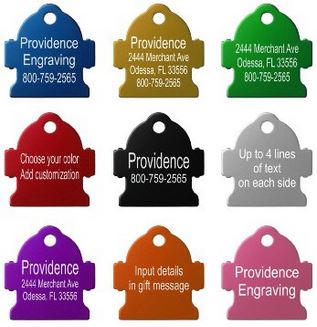 Premium Quality Anodized Aluminum Pet Tags by PROVIDENCE ENGRAVING. We manufacture all of our pet tags in the USA so please confirm that you're purchasing from PROVIDENCE ENGRAVING to ensure that you receive the high quality product reviewed and pictured in this listing. Please continue reading for SHAPE, COLOR, & SIZE OPTIONS as well as PERSONALIZATION INSTRUCTIONS. Small = approx. 1", Large = approx 1.5"
AKC Pet First Aid Kit, Red
50 pieces in an organized soft case with handles
For emergencies and everyday use
Extra room to personalize for your pet
Important pet safety information
Unbeatable value
Tales from Michigan Stadium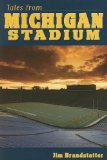 Tales from Michigan Stadium tells the stories of the people who built the tradition of University of Michigan football. These aren't game recaps from the Sunday paper - These stories come from the players who were involved. They come from the practice fields, the locker room, and the inner sanctum of the meeting rooms. The legendary plays - good and bad - are relived by the players who were there and who remember in vivid detail everything that happened - even things fans and coaches don't know.
Journalism Ethics: A Casebook of Professional Conduct for News Media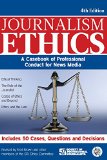 Closely organized around the Society of Professional Journalists' code of ethics—the news industry's widely accepted "gold standard" of journalism principles—this updated edition uses real-life case studies to demonstrate how journalism students and professionals can identify and reason through ethical dilemmas. Stressing the cross-platform viability of basic ethical principles, this study features a wide selection of case studies penned by professional journalists—including several new additions—that offer examples of thoughtful, powerful, and principled reporting. Cases where regrettable decisions have taught important lessons are also included, providing a new template for analyzing moral predicaments. Examining the similarities and differences between media law and media ethics, this revised edition includes chapters such as "Seek Truth and Report It," "Minimize Harm," "Act Independently," and "Be Accountable." Describing the basic connection between ethical journalism and excellent journalism, this is a lively, succinct, and accessible discussion of how this type of reporting can be morally upheld in the present day, regardless of medium or platform.