The Greatest Salesman in the World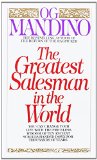 What you are today is not important... for in this runaway bestseller you will learn how to change your life by applying the secrets you are about to discover in the ancient scrolls.
Mandino's main philosophical message is that every person on earth is a miracle and should choose to direct their life with confidence and congruent to the laws that govern abundance.
The Santa Train by Art Fettig [Kindle]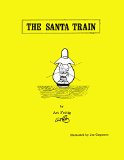 Once upon a time, there was a worn out locomotive that nobody seemed to care about. Except maybe Charlie Weller, who was an old retired railroad engineer. And maybe nobody cared about old Charlie anymore either. At least it often seemed that way to Charlie. He had little to do but sit around and remember the good old days when he would run that ancient train up and down the tracks hauling freight. The Best Verse of Art Fettig, C.S.P and Friends

The entire collection of The Best Verse of Art Fettig, C.S.P. and Friends is now available as a PDF download for $2.
You can visit The Shop at Connert Media for full details. You can pay by any major credit or through your PalPal account.
The Platinum Rule by Art Fettig [Kindle Edition $2.99]

Thousands have read it. Thousands of people have been changed by it. It's now available again as an electronic book.
If you believe that by giving, you also receive, then this is a book that will explain how to "kick it up a notch". The idea behind the platinum rule is really quite simple, but must be adhered to in the manner described. Try it and see what happens!
Author's Dedication: To all of the wonderful people I've met who have already discovered the awesome power of The Platinum Rule by practicing it in their lives. And to all those who will discover The Platinum Rule and have the courage and the heart to practice it.