News Clips from and for our Clients
---
Arizona Lawsuit Documents - Timeline

Click the title to view summary of all documents currently filed or received from the court.
---
Thank You Supporters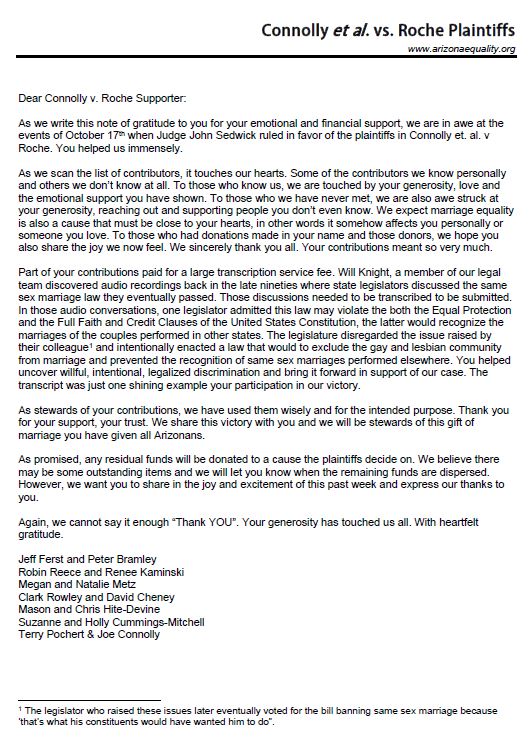 The following letter has been sent out to all those that have given financial support to our case this past year. Your generosity has been apprecaited. Download a PDF copy of the Letter.
---
Arizona Judicial Review


Some websites which may help voters choose their future judges:
---
Are You A Thrivent Member?


Each Thrivent members has the ability to organization and help TWO projects each year called Action Teams. These Action Teams are involved in almost any type of community building project. Each project is eligible for $250 seed money.

The community, University Lutheran Church and Campus Ministry can all benefits from these teams.

One such project will be helping to create a border aroiund the new ULC Community Garden on the northeast corner of our property. Other projects might be Work Days at the Church and purchasing supplies, cleaning up tree branches, changing smoke detectors in member's home, etc. A great list of ideas can be found on a PDF download file called 101 Ways To Spark Action In Your Community.
---
Droze, Rachel


News/Web Intern
---
First Pinal CountyCouple With Same-sex License


When number X825 was called to Window 1 in the Pinal County Clerk of the Superior Court Office, a couple walked with locked arms, ready to obtain a marriage license.

It's a scene that has played out countless times in that room, but when this couple reached the window, a large crowd was already waiting behind the clerk's desk, waiting for when they could erupt in celebration. And when the license finally was presented, the onlookers cheered and Madison Desoto and Denise Sowers became the first same-sex couple to obtain a license in Pinal County.
---
The Fight Will Continue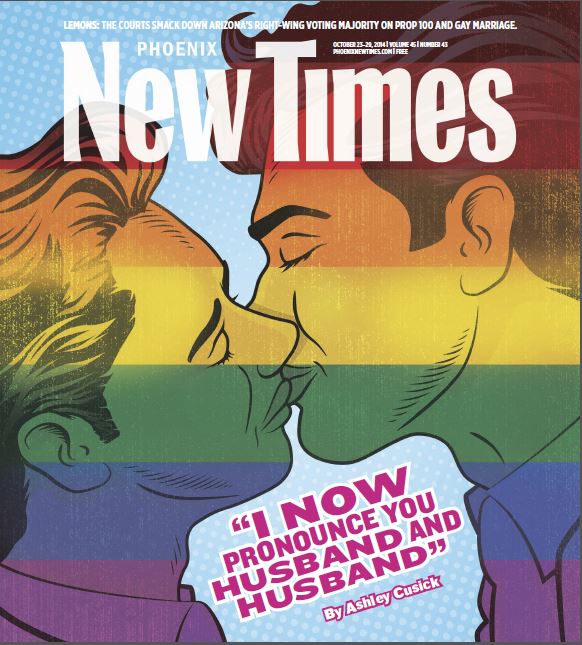 Unbeknown to Lambda attorneys, Phoenix attorney Shawn Aiken had been preparing a suit on behalf of several Arizona couples, which he filed on January 6. Aiken's work as an attorney did not revolve around LGBT rights. For him, the issue was personal.

Aiken had attended church with a man named Joe Connolly for more than 15 years. Connolly married his partner, Terry Pochert, in California in 2008.

"We didn't want to become the poster boys of gay marriage," Connolly said. "We just wanted to be a couple who are people of faith who are married. The social-justice issue came out of our church. We decided to do something about this because it was not just about us."

Connolly was concerned about same-sex couples at his church who struggled with adopting children and ensuring that their parental rights were protected. "This is about family," he said.

So, late last year, Connolly approached Aiken, inspired by the litigation filed in other states, and asked Aiken whether he knew attorneys who might be willing to file a similar lawsuit here.
---
Another Case of Kindness Creating More Kindness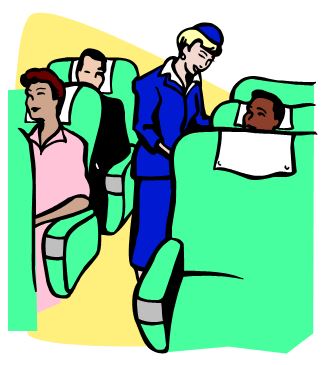 A friend of mine was on a return flight from Zurich, Switzerland riding in the coach section of the plane. He was sitting in the aisle seat of his row and the middle seat beside him was empty. As the flight attendant positioned herself for the safety briefing she attempted to put her props (seat belt, oxygen mask and life vest) in the vacant middle seat. At this point, my friend smiled and said, "I can hold those things and hand them to you as you need them." She returned the smile and said, "Oh, thank you so much." Later, as dinner was being served, my friend ordered two glasses of wine. As he pulled out his credit card to pay for them, the flight attendant shook her head and said, "Thanks for the help." Later in the flight, when he ordered a cognac and coffee, the flight attendant repeated the behavior. The lesson here is that kindness never goes unappreciated and it always creates more kindness.
---
The New Air Conditioning Unit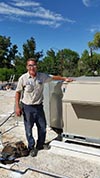 Just a few minutes showing how your contributions will be helping to make this congregation and Lutheran Campus Ministry really COOL!

We thank you for all the contributions to date. We are slowly reaching our goal. If you would still like to help, please mark your contribution "Air Conditioning" and place in the offering plate.

Terry Pochert wishes to thank every one for their support that is making this possible!
---
Maricopa Monitor Highlights Joe and Terry Along With First Couple in Pinal County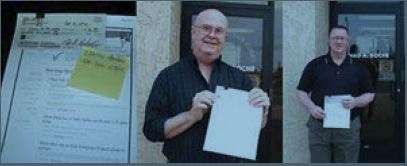 A lot can change in 24 hours.

If a gay couple stopped by the Clerk of the Superior Court in Pinal County on Oct. 16 to pick up a marriage license, they would have been turned away.

One day later, all it took was $76 for marriage-bound gay and lesbian couples here to obtain a marriage license.

Odette Apodaca, case management director of the Clerk of the Superior Court, said once she receives the news from Arizona Attorney General Tom Horne (whose staff did indeed send out the go-ahead email Friday morning), her office is prepared to issue marriage licenses to same-sex couples.

"We have our forms ready," Apodaca said.
---
Our news coverage, TV and Press is a Mess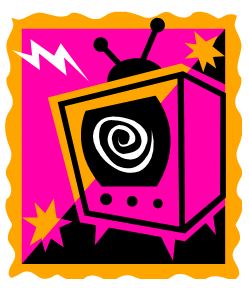 Sometimes I get the feeling that the media itself is the cause of many of America's biggest and most frustrating problems. Instead of news reporters we seem to have titillators and agitators and instigators and an army of broadcasters hell bent on keeping a story alive for yet another day. Once a network bleeds every drop of blood out of a tragedy they rush on to another. Once they have turned us all into a nation filled with fear they find another weak spot in our psychological armor and chip away at that.They move about like a band of famished wolves hungry for the taste of blood. Why is a network never held accountable for their blatant errors, their exaggerations, their outright lies, their rush to judgement and condemnation. Why is "OOPS!" an explanation for outright irresponsible damning and incorrect reporting? If you point a finger at somebody and take a look at your hand you will discover that you have three fingers pointing back at yourself. Maybe it is up to you and to me to demand something better than the shabby treatment they are giving us.
---
AFER: Three More States Just Won Marriage Equality


We just picked up more states with the freedom to marry, and the number could continue increasing over the course of this week. But in several states, officials are blocking the start of marriage despite courts ruling against their bans. We'll have the details on how couples are fighting back. Plus, more bad news for the National Organization for Marriage. This time it's a ruling in Virginia that means they'll lose out on over half a million dollars.
---
Lives changed in an instant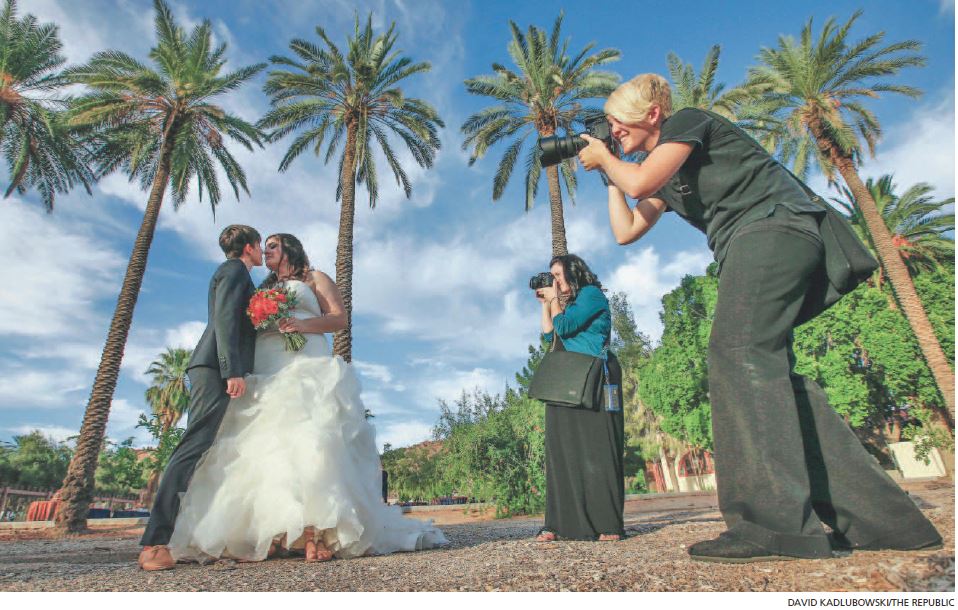 Within a month, that lawyer, Shawn Aiken, filed a lawsuit with the names of those two men, Joe Connolly and Terry Pochert, in federal court. The suit challenged Arizona's ban on same-sex marriage.

Connolly and Pochert had been together since 1995, and married legally in California in 2008. They wanted their union recognized in the state they called home.

In the months that followed, six other couples would join the case. Another lawsuit would also challenge the ban.
---
Shocker!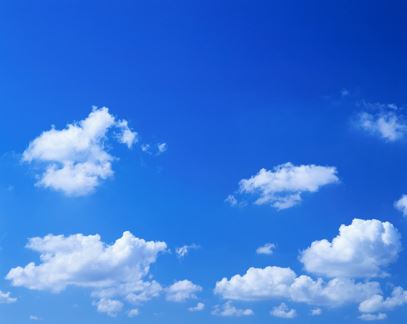 The sky did not fall.
---
It's Over: Couples in Lawsuit Elated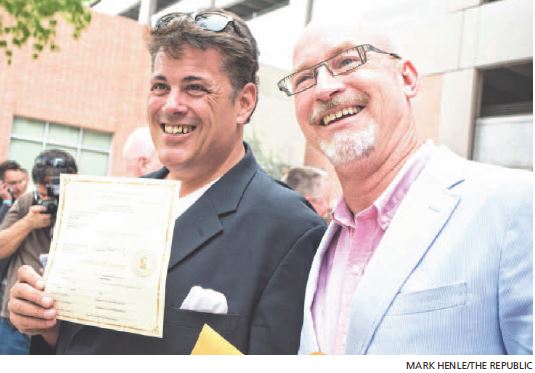 Clark Rowley had already settled behind his desk at work Friday morning when an e-mail arrived from a familiar Phoenix law office. Rowley called David Chaney. "It's over," he said. "The ban is over."

Chaney jumped into his car, met Rowley at his office and the two made a beeline for the Maricopa County Clerk of the Superior Court's Office. Inside of an hour, they clutched an official marriage license, one of the first issued in Arizona after a federal judge overturned the state's ban on same-sex unions.
---
Phoenix New Times Coverage of the Celebration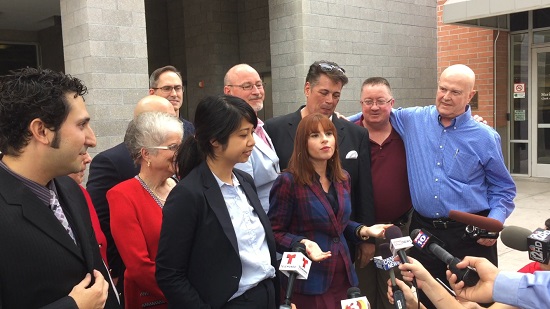 In a festive and history-making scene, some of the first legal same-sex weddings in Arizona took place today next to a government building in downtown Phoenix. The small plaza at 6th Avenue and Jackson Street east of the Maricopa County Clerk of the Superior Court Customer Service Center is normally just a place people walk through on the way to obtain court records -- or a marriage license. But after the state's same-sex marriage ban was struck down today, joyous couples purchased licenses and soon took their vows in the public setting to the cheers of a gathering crowd.



---
Penascos Mexican Restaurant


Penascos Mexican Restaurant was established in November 2006 and is proud to be Maricopa's Finest Mexican Cuisine Restaurant. Penascos is named after the popular vacation beach town of Puerto Penasco in Mexico. The name symbolizes the relaxing and enjoyable atmosphere of Puerto Penasco and provides our patrons with an escape from the everyday burdens of life. Our goal is to provide you and your family with authentic mexican cuisine in our Romantico, Latino Atmosphere!
---
Area couple at heart of ruling


In the end, it all came down to Judge John Sedwick, a visiting judge from the U.S. District Court in Alaska. Sedwick ruled Friday morning that the recent Ninth Circuit Court decision to strike down gay marriage bans in Nevada and Idaho also applied to Arizona.

In a somewhat surprising decision mere hours later, Arizona Attorney General Tom Horne announced he would not appeal Sedwick's verdict.

After the announcement on Friday morning, the couple released a joint statement: "We have longed for this day for years; for ourselves, for others who have gone before us and for those who will come after us. Opponents who blocked marriage equality through local, state and federal laws and through our court system learned today that legislators and the voting population cannot discriminate. The 'will of the people' can never trounce on the rights of a minority."
---
Local Couple At Heart of Legal Fight In Arizona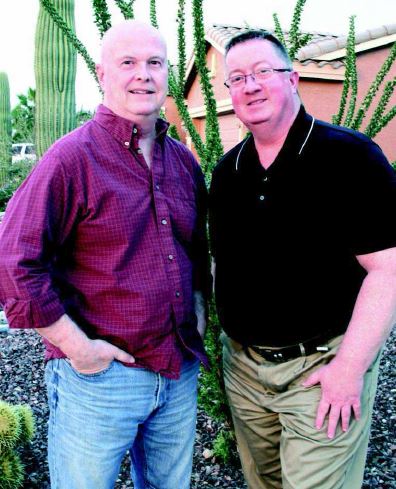 With the expected announcement of Arizona's same-sex marriage ban ruled unconstitutional just days away, thousands of gay and lesbian couples may soon have the door opened for them to either tie the knot or apply for marriage recognition in the Grand Canyon State.
---
Same sex marriage in Arizona; judge's decision expected soon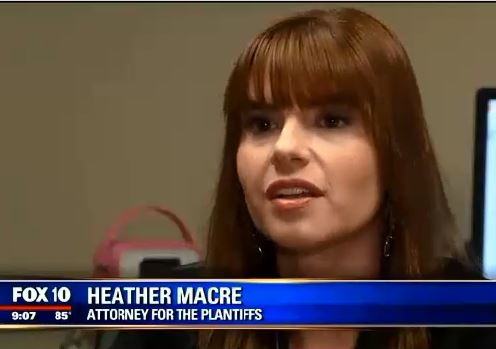 The 9th Circuit Court of Appeals ruled last week that Idaho and Nevada's ban on same-sex marriage is unconstitutional. The question now is whether that ruling means Arizona's ban is unconstitutional as well. The answer is in the hands of a federal judge. Attorney's representing more than two dozen same sex couples and Arizona Attorney General Tom Horne had to submit their arguments to the Federal Appeals Court Thursday. The AG in a surprising move said yes, the earlier ruling would apply to Arizona. However, Horne argues that the 9th Circuit Court would still have to hand down a mandate that makes the ruling apply to states in the 9th Circuit.
---