Of the thousands of News "Nuggets" that are added to our databases each day, we try to select weekly one that we feel challenges our viewers the most.
Recent postings from our clients....
Art Fettig's Monday Morning Memo
May 11, 2015
800-441-7676 or 919-732-6994
artfettig@aol.com
In this Issue
o Shades of Grey
o Say Something Good
o Points To Ponder
o A Little Humor
o Quote
o To Subscribe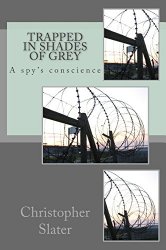 Even WWII "Battle Fatique". "There but for the grace of God go I." Read More.
Shades of Grey
That was the title of a documentary movie I saw at the army Camp Drake in Tokyo, back in 1951, just hours before we were loaded back onto our troop ship destined for Inchon Korea and combat. The premise was that black was insanity and white was sanity and that nobody is white and the more stress we are put under and as we face different experiences our minds might travel from lighter to darker and some all the way to black. In other words, combat experiences might drive us nuts. I saw that happen in the first few days on the line. One fellow reacted to a stressful experience by taking a hand grenade and successfully blowing his hand off so he could be sent home. Many of us reacted in different ways after we were rotated back home or such. I guess they have fancy names for it today such as Post Traumatic Stress Syndrome. Battle Fatigue. Or even Shell Shocked. I remember one day at the Railroad when one of our train dispatchers came out of his office into the huge lobby which was no longer in use, just outside my office, and he started pacing up and down and shouting out loud. He was under such stress that he had made it all the way to the very dark section of that chart. He soon left the railroad for a different occupation. I've had the joy of mentoring a mental patient with her speaking and I gave a little talk at a home shared by folks with mental problems and it is easy for me to see how at different times in my life my shades of grey have altered. I feel I have been blessed to have the right family, the right locations and so many wonderful people in my life that I have managed to somehow find some balance throughout my life. It is easy to look at folks in a bit different situation and say truthfully, "There but for the grace of God go I."
I'd love to heard your comments. Click Here to leave your comments on my Blog.
Say Something Good
Fresh Strawberries. Jean returned home from her favorite local strawberry patch and brought along two quarts of strawberries that had still been in the field less then an hour earlier. They were giants and they were as perfect as you can find this side of heaven. Excuse me. Before I could write any longer I had to stop and go take two more. I just can't find the words and oh how I would like to toss one into your mouth right now and let you experience the rich joy of biting into a really fresh, ripe North Carolina strawberry. It is really indescribable. Mmmm. God bless our North Carolina farmers and fruit growers and all America and bring us a lasting world peace.
Points To Ponder
In matters of style, swim with the current; in matters of principle, stand like a rock. Thomas Jefferson
A Little Humor
Dan was a single guy living at home with his father and working in the family business.
When he found out he was going to inherit a fortune when his sickly father died, he decided he needed to find a wife with whom to share his fortune.
One evening, at an investment meeting, he spotted the most beautiful woman he had ever seen. Her natural beauty took his breath away.
"I may look like just an ordinary guy," he said to her, "but in just a few years, my father will die and I will inherit $200 million."
Impressed, the woman asked for his business card and three days later, she became his stepmother.
Women are so much better at financial planning than men.
Quote
Continuous effort - not strength or intelligence - is the key to unlocking our potential. Winston Churchill
To Subscribe
Subscribe and unsubscribe at www.artfettig.com