Of the thousands of News "Nuggets" that are added to our databases each day, we try to select weekly a few that we feel challenge and inform our viewers/readers the most.
Recent postings from our clients....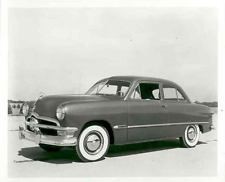 A 1950 black Ford Tudor, loaded with extras. A radio, heater and white wall tires. I bought it on my 21st birthday, July 5, 1950 and paid cash for it, $1,200. Money I'd saved from my job at the railroad. (Those were the days.) Nine months later I was drafted into the U.S. Army and reluctantly kissed my first car goodbye.
How One Man Followed His Passion After Retirement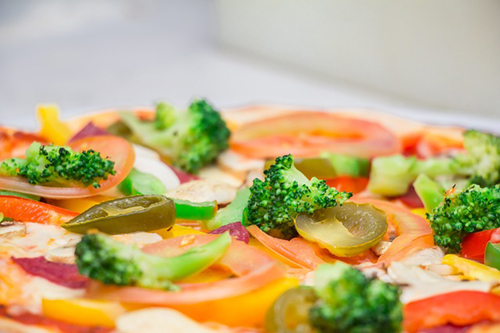 The Wall Street Journal recently carried a story by Glenn Ruffenach about a New Jersey resident named Paul Giannone. Mr. Giannone retired from spending nearly 30 years in the information technology field. He said he picked his career because, "I made good money…but I had absolutely no passion for it." What he did love was pizza, like the kind serve in the restaurants in Brooklyn, where he grew up. According to the article, during his late 40's and early 50's, Mr. Giannone began toying with the idea of opening his own pizzeria. "He became an avid reader of and contributor to pizza blogs, restaurant-review sites and chef forums; he sampled dishes across the country on business trips; he built a pizza oven in his own backyard." All of this resulted in a restaurant called Paulie Gee's which opened in Brooklyn in 2010. Today he has franchises in Chicago, Baltimore, Miami and Columbus, Ohio. As Mr. Giannone put it, "My job is having friends over, making pizza and hanging out…I can't believe I get paid to do this." If you would like to read Mr. Ruffenach's entire article, please click on this link.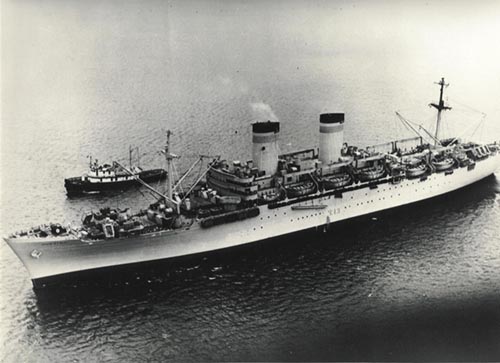 "You had to be there." How many times have you heard that expression as an excuse for somebody's strange behavior. Well, I find myself using that expression when I look at some of the things I have written in my lifetime. For instance, one of my very early attempts at songwriting. The location was three days out from Yokahama on a liberty ship built to transport troops in World War II. This journey was from Yokahama to San Francisco and we had a full load of troops returning from the Korean conflict. The first day out there was a call on the P.A. for volunteers-- musicians or entertainers and while I hardly qualified in either category, I had a willing spirit and a strong desire to avoid latrine duty or such. I volunteered to play drums in the band and as it turned out they had a wonderful group of musicians lacking just one instrument and that was drums. I did a quick audition with them and was accepted. Until I arrived this was an all black band and they sounded much like the Louis Armstrong band.
At the first rehearsal I arrived early and sat down on the ship's steel floor with some other performers waiting for them to open up and there was one fellow there we called Bill Bailey and he played great banjo. After a while a lyric jumped into my head and I told Bailey about it. It went, "Goodbye Yokahoma, Hello Frisco. We're comin' home again. Goodbye Yokahome, Hello Frisco, Back where a friend is a friend. Goodbye Mamason, Goodbye Papason, Hello my Mammy." To make a long story shorter three of us ended up singing it together in our deck show and the troops loved it.
Like I said, "You had to be there." We were all headed home. The troops had been starved for entertainment and our song went straight into their lives and we did five shows on deck. Our song stopped the show every time and we had to do encores. You had to be there, and thank God, we were there right then. I was sure glad I was.
A Man with Terminal Brain Cancer Finds a Way to Make the World Better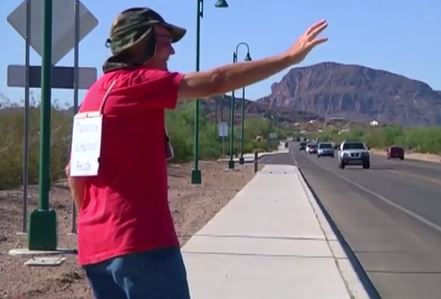 Katheryn Robinson posted a story about Chris Lamb, a terminal cancer patient from Tucson, on nbcnews.com. Mr. Lamb is partially blind and has a slightly paralyzed right side and three tumors in his brain. Instead of moping about his condition and feeling sorry for himself, Mr. Lamb stands at an intersection, five days a week, smiling and waving at everyone who drives by. Each day, he wears one of 150 different signs which convey positive messages such as "Smile" or "Tucson's Greatest People." Mr. Lamb says he came up with the idea on his daily walk to the convenience store down the road. One day he started smiling and waving at passing motorists and they started smiling back. Then he came up with the idea to add the signs. Twelve years ago, doctors told his wife that he had only a couple of years to live at best. His wife believes that his spreading happiness to passing motorists is what is keeping him alive. As Mr. Lamb put it, "A smile. That's all it takes to make this world better…That's all it takes." If you would like to read Ms. Robinson's entire post or see a short video of Mr. Lamb in action, please click on this link.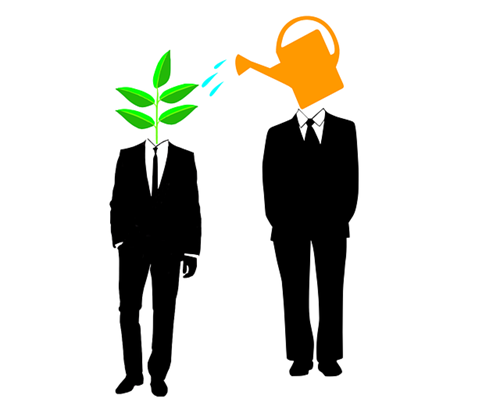 Have you ever identified those individuals who had a major influence in your success and progress?
A few years ago I identified the two men who had the most positive impact on my life. Their framed photos soon found a place on my wall. Seeing them daily I soon developed a nagging feeling that two more men's photos should be up there with the first two. And that had gone on now for years and more photos of men and women who played major or sometimes lessor roles in whatever successes achieved Perhaps it was their signs of interest or maybe needed words of encouragement at a given moment. In some cases it was just an Attaboy from an unexpected source. One of those old song lyrics that keep popping into my head goes, "Little things mean a lot." And little things we say and do can help or hurt others, sometimes in a major way.
I have been so blessed, so many times, by the kindness of other professional speakers, or authors, or teachers, or family members, or even the kindness of strangers has influenced my life and my career. I guess that is it. Blessings. And they have come at all times and places and often from the least expected source.
What I have found is that it is critical that we keep our minds and our hearts open for such blessings and we must fight off that cynicism which creeps in.. We must ever renew our trust in others while discovering opportunities to be of service to others.
When You Observe Kind Acts, Take the Time to Reinforce Them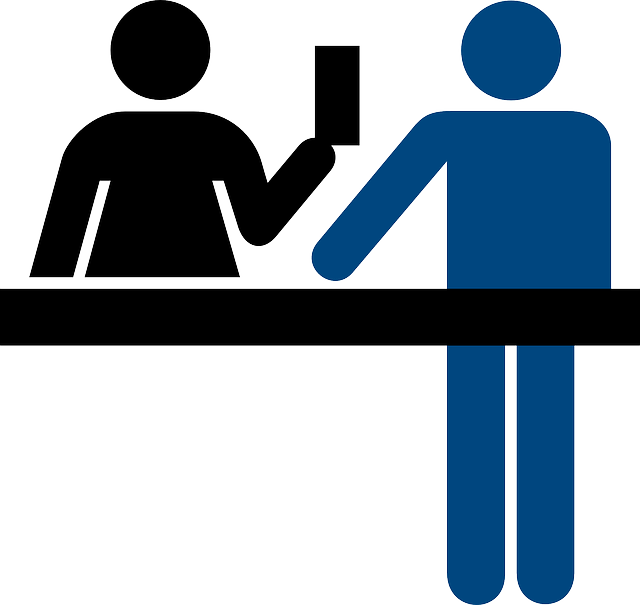 My friend Mary was in a checkout line at her neighborhood grocery store. In front of her was an elderly woman who looked frail and was hunched over. When it came time for this woman to pay her bill, she didn't have enough money. Without hesitation, the checker, who was a young man in his late teens, reached for his wallet, made up the difference, and told the woman to have a nice day. Mary was very impressed with the young man's kind act and she told him so in a very complimentary manner. She then found the checker's boss and informed him of the kind act. The boss said that he would nominate this checker for "employee of the month." When she got home, Mary called the corporate headquarters of this grocery store chain, located the appropriate manager, gave her the young checker's name, and told her about his kind act. This manager told Mary that she very much appreciated her call and would personally call this young man to thank him for having gone the extra mile on behalf of the store and its customers. The lesson here is that if you want to see kind acts repeated, it helps if you reinforce them. You can bet that when this checker is confronted with another opportunity to be kind, he will seize it without hesitation. Good job Mary!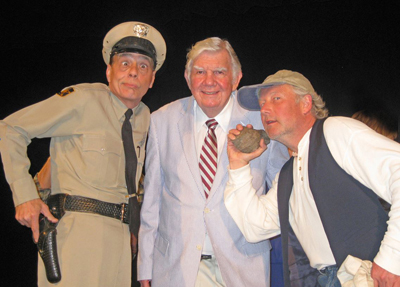 For the past eight years, in a variety of situations, I've been performing as a character we named "Almost Andy." For decades people have been remarking on how much I looked like Andy Griffith. On my 80th birthday I took a course on comedy from a wonderful comic and instructor Rog Bates. At the first class all of the students joined with Rog and agreed that I should base my humor somehow on Andy Griffith. I couldn't accept the role of playing a second rate Andy and so I developed a character called Almost Andy. All of his humor was based on adventures encountered because he looked like an older Andy Griffith in his role of Matlock. For eight years now I have had some wonderful times wearing my seersucker jacket.
Just a week after graduating from the Rog Bates class I had the honor of participating in the Mayberry Days Festival at Mt. Airy and riding in their big parade and then doing a little comedy with many former Mayberry Characters and some great impersonators and the host David Browning, who plays a fantastic Barney and the audience was very kind to me. I've been back to Mt. Airy several times and done a bit in a movie, a marvelous play in Benson North Carolina two seasons with Scott Epperson who died suddenly before we could begin work on the third year. We received some wonderful press coverage from throughout North Carolina. My last function as Almost Andy just three weeks before the Real Andy died was in Raleigh where the soon to be governor of North Carolina mistook me for the real deal. The newspaper banner on the front page the following morning read "Pat McCrory has a Mayberry Moment."
Recently, I donned my Mayberry jacket and Almost Andy appeared in Henderson, NC at their huge car show. I had the honor of working with other Purple Heart Veterans and we were distributing poppies and raising funds in honor of our fallen warriors. (What a great bunch of dedicated guys they are.) I managed to sit on my portable stool and greet hundreds of visitors. It was a very generous group visiting the outing and I want to thank every one of them. Gosh life is great sometimes when we get to let that little kid inside us out.
Taking the Easy Way Out is not a Way of Being Kind to Yourself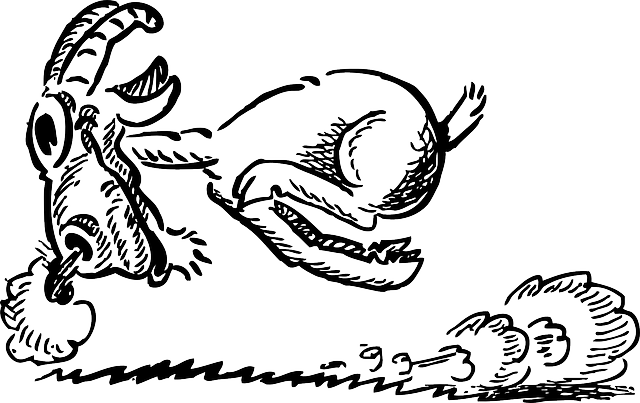 Many people try to avoid difficult situations. They say to themselves, "I think I'll be kind to myself and take the easy way out. After all, the easy way out involves less effort, less hassle, less stress and it hurts no one." In reality, taking the easy way out is actually not being kind to yourself because it causes you to miss out on a growth opportunity. Taking advantage of growth opportunities is how we improve our levels of experience, confidence, and self-esteem. Pursuing the easy way out is like betting on a horse to show that's guaranteed to win. Yes, you do get your money back, but you're no smarter or better off after the experience than you were before. So, if you truly want to be kind to yourself, the next time you're faced with a difficult situation, confront it head on. You'll learn a great deal which will give you the confidence to successfully confront even more difficult situations in the future.
Life is a Lot More Fun When You Swing the Bat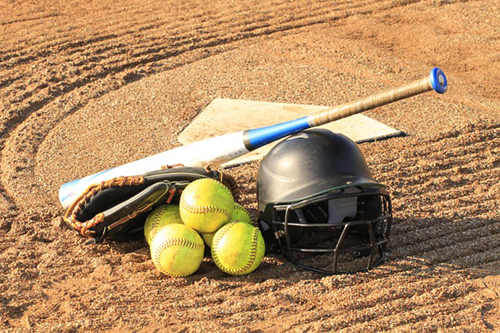 I used to play on a co-ed softball team and I was, by far, the oldest person on the team. One night, as I was picking up a bat, Heather, who batted ahead of me said, "When I first started playing, people would say to me, 'Keep the bat on your shoulder and try to get a walk.' But, I recently discovered that this game is a lot more fun when you swing the bat." The same lesson holds true for life. If you go through life with the bat on your shoulder–yes, you'll get an occasional free pass, but you'll never know the thrill and excitement of getting around those bases because of your own doing–plus, the waiting time between free passes can be long and boring. So, if you want your life to be richer and more fulfilling, take that bat off your shoulder and start swinging at the many opportunities that life throws your way. Just as in softball, you'll quickly discover that life is a lot more fun when you swing the bat.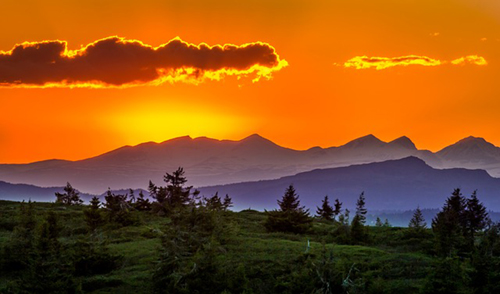 Back in 2,000 I wrote a song titled "Don't wait too long to make your dreams come true." One verse said, "Tell your Mama and your Papa that you love them every day. Cause it won't be too long 'til your Mama and your Papa's gone away." Greg Brayton and I recorded that song, and I often play it for senior groups when I am making a presentation. If I want to be honest, I do believe I play that song and sing along with it more for myself than for anyone else. I need to be reminded often that now is the time to live my life to the fullest. I must give credit to my daughter, Nancy, who on a recent visit talked me up that little walk to Mt. Eno near our home. I am trying hard to listen and recognize other opportunities and respond to them in a positive manner. I guess we all need a good kick in the rear end every now and then. Here is another verse from my song, "You say you got no time for playin', You're workin' the whole night through. Well now, well, if you got no time for playin' You;ll soon be old and sad and blue." I think it is time for a stroll.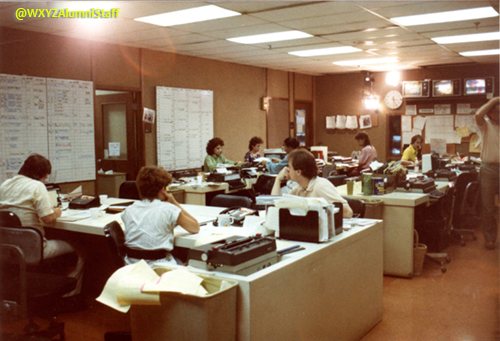 WXYZ Newsroom - 1983
The guy with the eye in the sky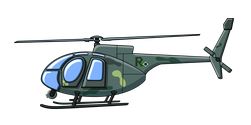 A helicopter pilot with acrophobia? A flyboy who can't stand at the edge of a tall building without panicking? This is Dennis Neubacher, helicopter pilot extraordinaire, former traffic reporter for WJR-AM who now does the morning drive-time report for Channel 7. Despite his fear of heights, he's never been afraid to go up in an airplane or helicopter. And he's been known to cure at least one person of his fear of falling.
Once You Begin, the Rest is Easy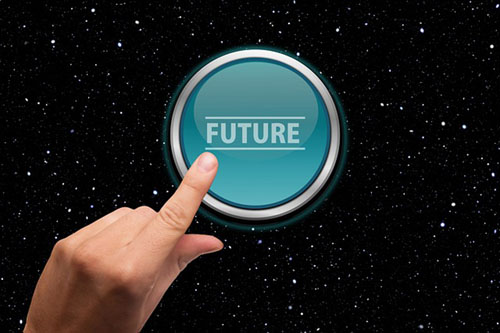 A friend shared this quote with me at a recent meeting. It makes so much sense. If you don't start, you can't finish. If you don't attempt, you can't succeed. A philosopher once said, "A journey of a thousand miles begins with the first step." The same thing holds true for a journey of a single mile. After you take that first step, you begin to build momentum with each succeeding step. This momentum then carries you along just like the wind currents carry a soaring eagle and pretty soon, the destination is in sight. People who are afraid to take that first step never experience this kind of excitement and they often remain in the same place their whole life. So, if you're harboring a dream, now is the perfect time to act on it. Get out there and take that first step. Once you do, you'll discover for yourself that the rest is easy.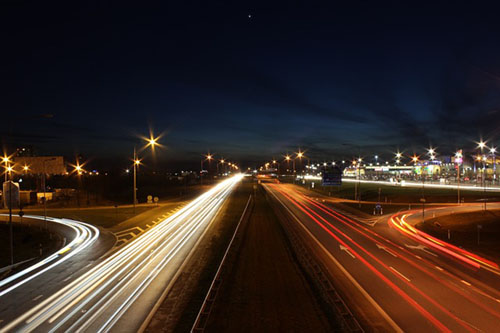 We live about where Interstate 40 joins Interstate 85 and they move along together for a bit. It just messes with my head to think that Jean and I could get into our car and go just about anywhere in our 48 States without getting off the Interstates. There are a lot of times that you can legally drive 70 miles Per Hour.
Last evening we were driving South on I-85 and traffic was all jammed up bumper to bumper in the Northbound lanes. There were fire trucks at the scene and I remember thinking, "I sure hope that road is clear tomorrow." This morning I learned that two people had been killed when they ran off the highway at that time. I had a booking to give a presentation this morning as I wrote this and all I had to do was get on I-85 and zip over to Durham, just about 11 miles drive, get off the expressway and drive a mile and a quarter and there I'd be half an hour early for my talk. Well, this morning I got on I-85 northbound. I'd driven about 2 or 3 miles, traffic stopped and we sat there for just about an hour.
We called ahead and our hostess promised that she'd do some dancing and such to hold the audience and after an hour delay our traffic started moving along just fine. I was about a half-hour late for my scheduled time and did an hour and fifteen minutes and they were a wonderful, receptive, loving audience and all is now well with the world. I'm not sure, though, f I will ever have that much trust in the Interstate Highways again.
We All Need to Throw Kindness Around Like its Confetti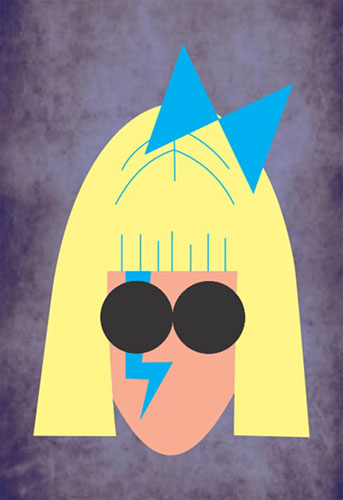 Lady Gaga recently said that, "Kindness is showing love to someone else. I believe that kindness is the cure to violence and hatred around the world." This being the case, kindness is not something that should be horded or conserved. Rather, kindness is something that should be spread with wild abandon like it's confetti! Kind acts, things like smiling at someone you meet, holding the door for someone, letting someone cut in front of you in traffic, paying someone a compliment or providing an encouraging word to someone who is down, cost nothing and they make everyone involved feel happy. There are no negative side effects for being kind; they're all positive. As Emily Frisella put it on Twitter: "KINDNESS: It's gluten free, dairy free, non-GMO, organic, soy & nut free, vegan, iifym, clean, keto, peleo & vegetarian. Try it. You'll love the results." And, it makes the world a much better place.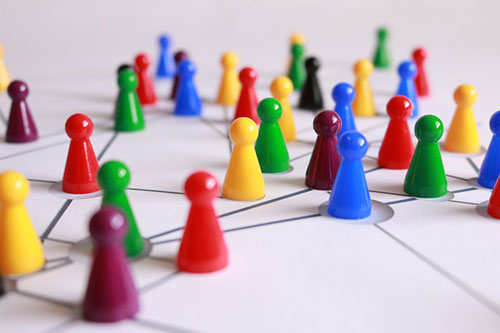 Did you ever dip into the meaning of the word "Synergism" synergism (noun) the interaction or cooperation of two or more organizations, substances, or other agents to produce a combined effect greater than the sum of their separate effects. Ever so often when I encounter that word I have a flood of good memories gushing into my mind.
Take the years I worked with Dr. G. Herbert True at Notre Dame. When we'd get together creative sparks would fly across the room. He sort of mentored me in the speaking business. My earning and learning took leaps forward under his wing. He claims I saved his life. I think we saved each other's. But that is another story.
Terry Pochert, videographer and all around genius. His hours of shooting videos with me in Newfoundland, Michigan, Texas, Hawaii, and Arizona and tedious, patient days of editing resulted in videos that reached a dozen major industries in the U.S. and Canada.
Roger Thurgaland worked with me as a free agent at the Grand Trunk Western Railroad. Together we ground out about fifty audio-visual presentations that I might modestly claim helped change the course of that railroad. Roger was a genius at production and he had a voice that could tempt an angel. Our slide shows, including Operation Lifesaver, (prior to video) are said to have reached millions in conjunction with railroad safety programs. I would hand Roger a tattered sorry script and he would go into our sound room and come out a few hours later with a sound track that would keep me smiling for weeks. What a joy to work with.
Greg Brayton, the music man in my life. For five years our synergy continued to amaze me.
Julius Carrasco, a genius Flamenco World Class Guitarist who found worth in my poor efforts.. He amplified my bongo drums and brought new meaning to my life.
How you find people like this? When Thomas Edison was asked where he got his ideas from said, "They are all around us in the ether of the air. You have to look for them."
In my case these people appeared in my life when I needed them most. Picture them in your mind and keep on searching.
Sometimes the Kindest Thing You Can Do is Listen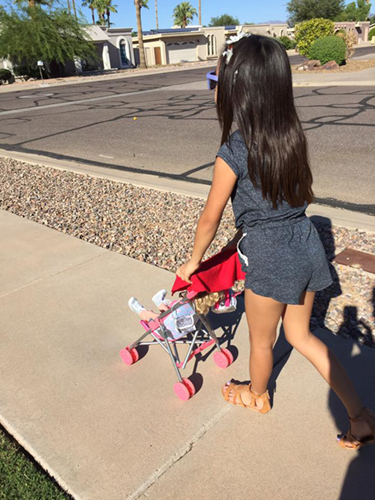 I came across a Facebook post by a radio talk show host in Phoenix who recently fostered then adopted a six-year-old girl whom he refers to as "Sister" in his post. It reads: "When Sister was first placed with us she told us, 'People say that I talk too much.' And she seemed embarrassed about that… So, it was revelatory when I made a connection to what she told us about herself six months ago and what she said to me today. We've been taking walks now for a while. I'm not sure how it started or why, but she likes it when she can get out of the house, taking her doll, Angela, in her stroller while we walk/talk around the block. Our discussions range from the color of unicorns to who-does-what on the playground when a certain person isn't being kind, to what airline is that jet flying overhead?... But today, as we rounded our last corner, she said something that made me choke up, as it was keen insight into her former life with her bio-family. …she hit a crack in the sidewalk and Angela almost tumbled out of her stroller. Sister grabbed her and kept her from falling and then said, 'These walks are always so fun...you never tell me to be quiet or yell at me for talking too much.' TON OF BRICKS... I talk for a living, but this wonderful, little girl reminded me of just how important it is to just LISTEN."
San Juan, Puerto Rico: November 30, 2011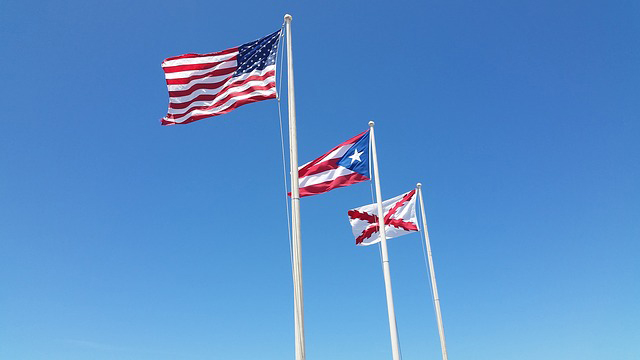 We'd experienced a memorable cruise of the Caribbean and we were spending a few days in San Juan. We toured some and on our last night there we attended a concert by the famous flamenco guitarist Juan Carlos Garcia. For many years he had played on cruise ships moving from ship to ship with evening concerts. Now his audiences came to him. His show included exotic flamenco dancers and although he had aged, his fingers still flew over the strings of his guitar so that you could barely see them at times. What a wonderful memory of that Island.
As I followed the news of Hurricane Maria I felt so helpless watching as the entire island was hit with such fury, then as the storm advanced my heart went out to everyone on that defenseless island and I started thinking about storms like that one and how blessed we are in North Carolina so far this season.
We have a native Puerto Rican named Victor restoring our decks this week. We talked briefly yesterday about the impending storm. He is a minister and a believer that the beginning of the end of the world is at hand when considering natural disasters, terror, crime, strife between nations. And as I watched TV for hours of reports on that storm, of the damage and destruction of so many homes, of the roads, of the flooding, the mountain mud slides, the loss or power on the entire island I decided that, yes, for the people of Puerto Rico, it truly was the end of their world as they knew it and I prayed for a long time before I drifted off to sleep. May God Bless Puerto Rico and all of its people and give them the means and the strength to overcome.
There's a Lot of Kindness in Our World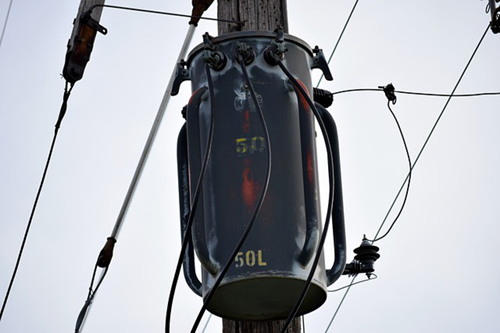 Nicole Moran Proulx from Fleming Island, Florida posted the following on Facebook: "I evacuated from Florida to Georgia for Hurricane Irma. On my way back home, on the interstate in Georgia, I came upon a long line of power company bucket trucks. It took a minute to realize it was an unfamiliar logo on the truck doors. Then I looked at the license plates. Iowa! The linemen in these bucket trucks had left their homes and came all this way to help us down here. I just started crying. Thank you so much. As Mr. Rogers said, 'Look for the helpers.' I saw the helpers yesterday. Good people, thank you so much!" According to the comments on Ms. Proulx's post, trucks and workers were also sent from California, Wyoming, Illinois and Wisconsin, just to mention a few. There's a lot of kindness going on our world. All we need to do is look around to see it.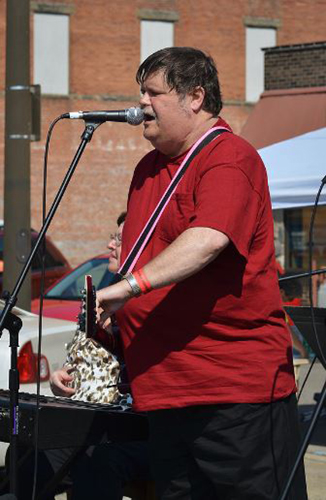 When I perform monthly at our local Senior Day Care Center I share the songs I've written that Greg Brayton and I recorded from 1997- 2001. There were 57 songs in all and it was one of the happiest, most creative experiences of my lifetime. I would take my sows ear set of lyrics and a tune in my head over to the studio arriving at 9 a.m. and just about three hours later Greg and I would shake hands, I'd get into my Red Explorer and drive home with thetape player blasting what seemed like a silver purse of a song from the cassette we'd just completed.
Talk about synergism!-the act of taking two elements and creating something else-, it was like my teaming up with Greg in a joint effort and doing magic math. To me it was like 1+1= 47 or 153 or 7,692. In Greg's studio my mind would spin. Some mornings I would sit out in Greg's parking area trying to build up the courage to take my sorry offering inside. It was as if Greg's genius, together with his magical synthesizers, offered just about any concept of music my wild imagination might conjure up. Once it was a Salvation Army Band on the corner. Another time an old blues piano man in a smokey bar. A karaoke singer in a sleazy club. A bunch of rockers with a couple of motorcycles roaring around the studio. Church bells. A church choir. Strings, violins -lots of violins - and then full string sections for background. Male and female duets with all voices coming from Greg. He was a screeching Edith Bunker or the sweet voice in a tender love song.
Greg cranked out unique arrangements on the spot. When we recorded my patriotic song America is So Beautiful, Greg brought tears to my eyes. Recording my song "If I Loved You Any More You'd Be My Dog," made us work overtime that day because we were actually rolling around on the studio floor with uncontrolled laughter.
One day I brought in what I think is one of my best songs titled "I Just Love Wakin' Up With You." I asked Greg to just sing it without a background and then vamp in a guitar background. Greg insisted that that was not the way he recorded songs. He explained that he first he had to lay in a background, some rhythm, and some actual music line he could follow while singing. We discussed this for some time and I finally yelled out a challenge, "Greg, you are chicken. You can do anything if you just try it!"
Greg walked over to the area where he recorded the vocals and sang right through that entire song without musical background. He then went back with just his guitar and played the most beautiful musical vamping behind the lyrics one could imagine. He did both of these without a single error. Everything was on key and he did it in one take. I love that song and the way Greg did it. It gives me goose bumps.
Every time I pick up a CD now I think about Greg. He was a loving, caring man and his greatest joy in addition to family was performing in the Coldwater United Methodist Church in Coldwater, Michigan where he served as Director of the Praise Band and continued to be involved with the music program for the 12 long years after he was diagnosed with cancer. At his funeral the church was packed with his fans who loved him and many more stood outside. At a couple of stores in town the signs on their windows read, "Gone to Greg's Funeral."
I wish that everyone might experience a Greg Brayton in their lifetime.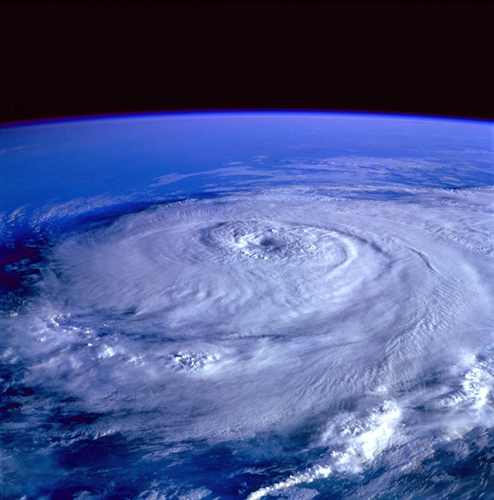 Sitting here in our peaceful home located in Hillsborough, North Carolina half way between the Blue Ridge mountains and the Atlantic Ocean watching weather reports recently as I have gone through varying degrees of interest. Although I possess some love and concern for all Americans I am especially concerned with the safety and good health of my family. Especially me.
When Hurricane Irma was classified as a Cat 5 headed for Miami and predicted to hit Georgia and South Carolina and North Caroline my ears pricked up. I turned to the 24 hour weather news and followed Irma's progress. Hour by hour I checked in for the latest news. It was late when I finally went to sleep Thursday night and on Friday when I awoke around 10:30 a.m. my wife, Jean said, "The predictions have changed. Irma is expected to march through Florida, Georgia, Tennessee and on to an extended path toward Missouri as she weakens. If she does we will just get a lot of rain, maybe. But remember, Irma has the right to change her mind."
My interest waned. I thought of that quote that goes something like, "It all depends on whose ox is being gored." I turned and thought, "It all depends on whose state is being battered." and then on to "Whose home is being flooded or blown away." To, "What's the matter with you Art, can't you feel pain and concern and compassion for all of God's creatures?" So I shut off my computer and went upstairs to ride my stationary bicycle and pray for all humankind.
Costco Cares About its Employees and it Shows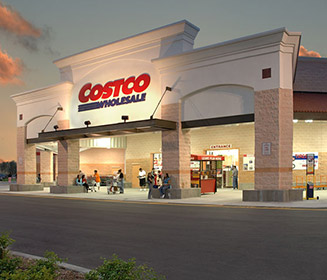 One of my favorite places to shop is Costco Wholesale. The store nearest to my home opened nearly 30 years ago. What impresses me most about the place is that some of the employees who were working there the day this store opened are still there! Furthermore, they're still smiling, greeting you with enthusiasm and are still happy to be there. So, I did some checking to find out why and here's what I found: Costco pays incredibly well and the benefits for employees are great. In addition, Costco promotes from within—70% of its managers started behind the register. Costco also operates with a culture of caring rather than a culture of fear—employees are not afraid of their managers or their CEO. On top of this, the store is closed on New Year's Day, Easter, Memorial Day, Independence Day, Labor Day, Thanksgiving and Christmas so their employees can enjoy these holidays like the rest of us. As one Costco employee recently told me, "There's nobody here who will complain about their job because there's nothing to complain about." So, what's the payoff for all this caring? Costco is ranked number 15 on the Fortune list of The World's Most Admired Companies. All this makes you wonder why more businesses don't operate this way.
A Flight Attendant Who Specializes in Making People's Days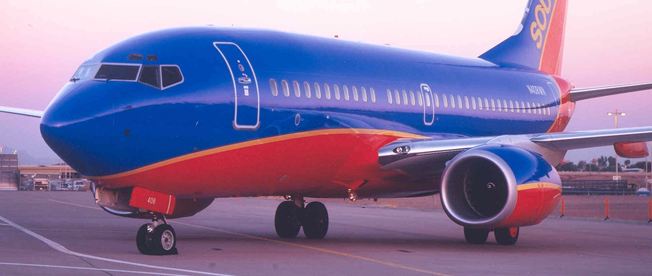 Laurie Liss is a flight attendant for Southwest Airlines who spends a good portion of her life making people's days. According to an article by Lorraine Bailey which appeared in Southwest: The Magazine, "Laurie gives handmade travel pillows to active military members and veterans. When she flies, she carries a dozen of them in her bag. In November, Laurie will be part of Operation Freedom Bird, a trip bringing a group of Vietnam veterans on a healing trip to Washington, D.C. Laurie also participates in local projects to make superhero capes for kids with medical conditions." Why does she do this? In her own words, "I've learned that you get back what you put in. Even small gestures can make a big difference in a Customer's day." We should all aspire to live our lives like Laurie.

There are a lot of wonderful quotes around expressing the idea that all we have is today. That is becoming more and more important to me with each passing moment as I race forward into my third childhood. It seems that recently not a day passes without my reflecting on that question coming up again, "What haven't I done with this day that I should have or might have done?"
Exercise. I write that down on my list every morning and often I find it is already 10 PM and I haven't done anything but ride my stationary bicycle for twenty minutes. There are five other things I try to do involving standing, laying on the floor, standing against a door jam, using light weights and walking. When I do them all my agility improves.
Mind exercises. I do some memory exercises during the day, perhaps while walking. I used to take long walks and run through my speech material reciting one story after another mentally. If I was in a secluded spot I might do them out loud working on the rhythms and timing or the vocal varieties such as a whisper or a shout. When I go to bed I sometimes see if I can remember the titles of the sixty or so songs that I have written. Last night I got to fifty seven. When I was really doing a lot of speaking I used to remember the names of up to a hundred different bits, or clumps or vignettes. They were speech segments, most lasting about seven minutes or so. Over the years my dear friend, Terry Pochert, who has done my video presentations for our clients, has captured about thirty or more of those.
Contacts. For some reason I don't do much on Facebook. When I was playing that character Almost Andy as an Andy Griffith look alike a lot of strangers flocked to my Facebook site but I never explored it. Soon it seemed to me to be a place where others met to exchange conversations that I was in no way involved in. I never took the time to figure Facebook out. I still keep in touch with others by e-mail or by this Monday Morning Memo.
Like most old dogs I have observed over the years, I am not learning a whole lot of new tricks. Trouble is I am forgetting a whole lot of the old ones.
San Francisco's Hottest Restaurant Also Serves Up Second Chances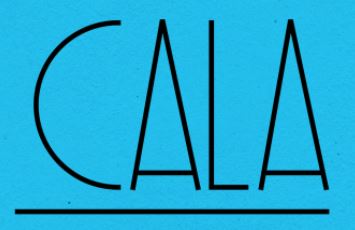 Cala is a chic, high-end Mexican Restaurant located in downtown San Francisco that's drawing rave reviews from food critics and patrons alike. While Cala has generated an amazing amount of buzz since it opened in 2015, what makes its story even more compelling is that 40 percent of its staff is made up of formerly incarcerated individuals. The idea to hire these people was the brainchild of Cala's General Manager, Emma Rosenbush. Prior to getting into the restaurant business, she spent three years at a nonprofit organization called the Berkeley Prison Law Office. It was there she realized that the lack of post-prison employment opportunities was the reason more than 50 percent of these formerly incarcerated individuals wound up back in prison. At this point, Ms. Rosenbush decided that if she ever had the opportunity to hire some of these former convicts, she would. When she went to work for Cala, she reached out to these former convicts through her previous employer and the San Francisco Adult Probation Department and used them to assemble the restaurant's new staff. It took a lot of extra training because many of these people had no previous restaurant experience but in her opinion, it has been worth the effort. Her fledgling employees have become restaurant professionals and are now moving up through the ranks and staking out careers in the restaurant business. Whenever Ms. Rosenbush reflects on this she says, "It makes me tear up; it's so radical." What a wonderful challenge this restaurant has taken on. If you would like to read more about this wonderful restaurant, click on this link.
---
---
John H. Burdakin and the Grand Trunk Western Railroad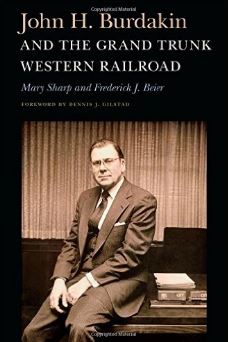 John H. Burdakin and the Grand Trunk Western Railroad provides a look at the principles and personal values that guided John H. Burdakin through a long, successful career as a top manager at three railroads—the Pennsylvania, the Penn Central, and finally the Grand Trunk Western, where he was president of the regional carrier from 1974 to 1986. The book, written from interviews with Burdakin before his death in 2014, gives real-life examples of how Burdakin's management principles and personal qualities helped him solve labor- management problems, update railroad technology, protect worker safety, and improve employee morale while managing a four thousand–person workforce. It introduces colorful characters who were involved in American railroads, as well as the serious, life-threatening issues that confronted railroads in the last half of the twentieth century in America. This book will provide insights for managers of any business as well as for those seeking to balance a successful career and a rewarding home life.
Winbag 15730 Air Wedge Alignment Tool, Inflatable Shim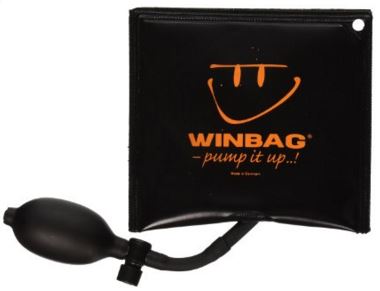 WINBAG-pump it up..! The WINBAG inflatable air cushion is an innovative alignment tool that can replace shims and wedges when leveling and installing windows, doors, kitchen cabinets, and household appliances. Unlike wooden shims and plastic wedges that can mar surfaces, the WINBAG air wedge doesn't leave marks and is gentle on its surroundings. The WINBAG's inflatable air cushion is made of fiber reinforced material that is durable enough to be used time and time again. Its very powerful, hand operated pump gives the WINBAG a maximum load of 220 pounds per bag. Accomplish larger jobs by adding another WINBAG to increase capacity. The WINBAG spans gaps from 3/32 to 2 inches with infinite adjusting possibilities and deflates at the touch of a button. The WINBAG can even be used to level furniture around the house or as an effective door stopper. With the WINBAG, a single professional installer can position, adjust, align, level, and hold work materials in place, saving time and reducing costs.
Rockin' Down the Dial: The Detroit Sound of Radio (From Jack the Bellboy to the Big 8) by David Carson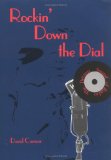 Memories of Detroit radio.
Trapped in Shades of Grey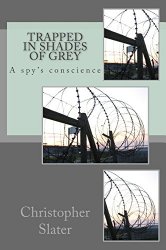 During the trying days of World War II, everyone was called upon to do their patriotic duty. But what if that duty required you to live, eat, sleep, and fight alongside the enemy? Christoph Ernst, the son of German immigrants, is recruited to become a deep cover agent in the German Wermacht. He excels at his assignment as a soldier and a spy. As the war in Europe heats up, he realizes that he has made a huge error- he has made friends and become a part of the army that he is helping to destroy. When the time comes, he is uncertain if he will betray his country or his friends. When treachery is your mission, where do your loyalties lie?
The Greatest Salesman in the World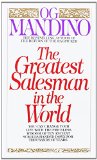 What you are today is not important... for in this runaway bestseller you will learn how to change your life by applying the secrets you are about to discover in the ancient scrolls.
Mandino's main philosophical message is that every person on earth is a miracle and should choose to direct their life with confidence and congruent to the laws that govern abundance.
The Santa Train by Art Fettig [Kindle]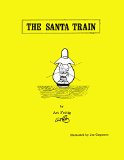 Once upon a time, there was a worn out locomotive that nobody seemed to care about. Except maybe Charlie Weller, who was an old retired railroad engineer. And maybe nobody cared about old Charlie anymore either. At least it often seemed that way to Charlie. He had little to do but sit around and remember the good old days when he would run that ancient train up and down the tracks hauling freight. Mens Arizona Cardinals Carson Palmer Nike Black Game Jersey by Nike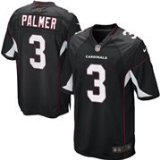 Prove you are the #1 Arizona Cardinals fan with this Nike Game Football jersey! You can boast your team spirit while wearing this Arizona Cardinals jersey. It features printed Arizona Cardinals and Carson Palmer graphics: showing the world who you cheer for. NFL Shop is your source for officially licensed Arizona Cardinals gear.
Curbing Cars: America's Independence From The Auto Industry [Kindle Edition] by Micheline Maynard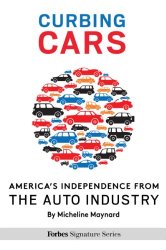 The car was the ticket to freedom in the 20th century, transforming America as millions flocked to the suburbs and needed a vehicle to shuttle them to work, school and everything in between. America—Detroit in particular—regarded its cars as an extension and reflection of itself.
But as the country has proved time and again, Americans can change their habits in what seems like the blink of an eye. In the wake of a disastrous recession and the advent of the mobile Web, people are reconsidering how and where they want to live. A car-free life once seemed ludicrous if you didn't live in one of the country's biggest metropolises, but a movement is brewing among cyclists, public transportation devotees and auto upstarts like Tesla and Uber. They are declaring their independence from the automobile industry, and their ranks are growing with converts who want to revolutionize transportation in America once again.
Make Money - Trade In Your Old Cell Phone
Make Money - Trade In Your Old Cell Phone
The Affordable Care Act For Dummies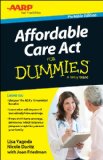 The Affordable Care Act For Dummies is your survival guide to understanding the changes in our health care system and how they benefit you. Written in down-to-earth language, this handy resource outlines new protections under the Affordable Care Act, and walks you through what you—as an individual or an employer—need to do to select the best health insurance plan for your needs. With this book, you get answers to your top questions about how the law applies to you.