Of the thousands of News "Nuggets" that are added to our databases each day, we try to select weekly a few that we feel challenge and inform our viewers/readers the most.
Recent postings from our clients....
The Debate - Fact Checking Web Sites
Hillary Clinton said of Donald Trump: "I think Donald just criticized me for preparing for this debate. And, yes, I did. And you know what else I prepared for? I prepared to be president. And I think that's a good thing."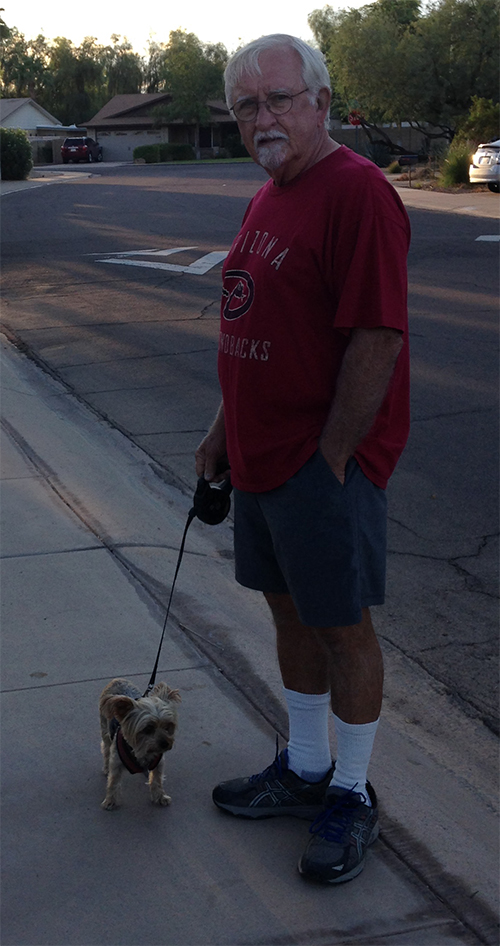 Mike, a neighbor of mine, who lives on the street just north of me has been retired for some time. He takes his dog for long walks at least three times a day. Not long ago, I noticed that he was carrying a bag containing aluminum cans that he had picked up during his walk. I thought, "What a nice thing to do while you're walking." This past Saturday I was standing in my driveway when he walked by carrying four huge bags of cans. I said to him, "You found all those cans during your walk?" He said, "No, the people on my route save them for me." He went on to tell me that he sells the cans to a recycler for $1.00 per pound and donates the money to an animal rescue shelter. Last year he raised $1,100.00 through his efforts. It takes 25 cans to make a pound of aluminum. That means he collected at least 27,500 cans during his walks. It's interesting to think of the multiple impact of Mike's actions:
He was healthier.
His dog was happy and healthy.
The neighborhood looks better.
The environment was improved.
Numerous animals were cared for and found loving homes.
Mike took the simple act of taking a walk and turned it into an activity that had a meaningful and multi-dimension impact.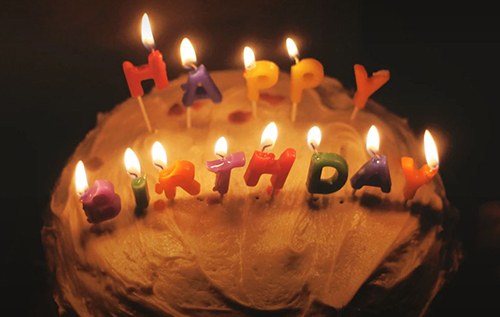 I figure that the only reason I have lived to celebrate my 80th birthday is the fact that in 1954 I quit my three packs a day cigarette smoking habit and then in 1961 I gave up alcohol. I figure either one of those habits might have done me in. Now my addiction seems to be writing. It was wonderful having all my family together and nice to share with them my new book The Old Man and the CD. In Battle Creek we had loads of illegal fireworks and a couple of the hot air balloons swooped down low to wave to our party and signal the ending of an awesome day. Bring on another challenging decade, I'm ready.

How To Turn An Adversary Into An Ally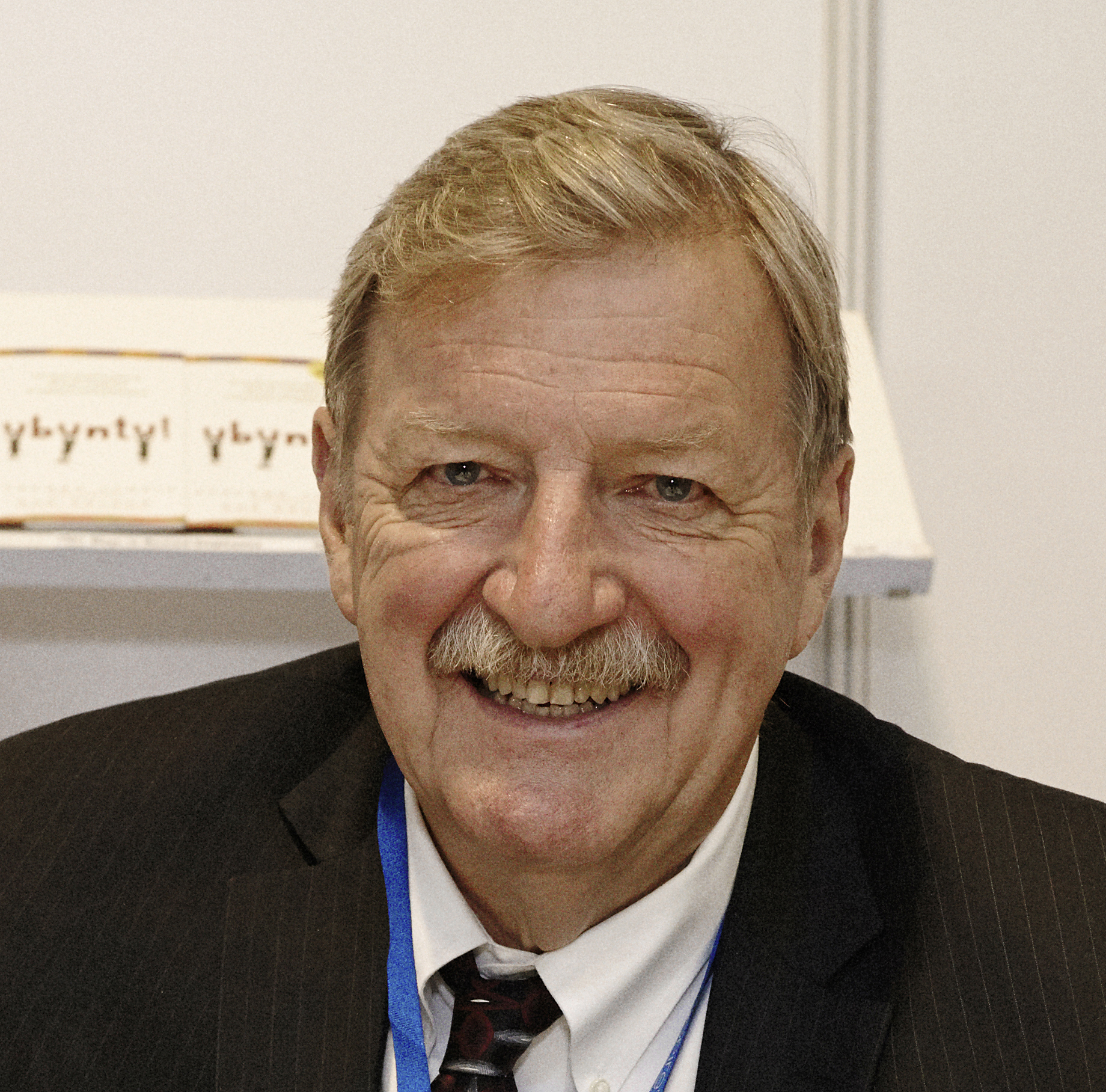 Have you ever found yourself in a situation where you had to work with someone that you really didn't like, or worse yet, someone you absolutely detested? The solution to a situation like this lies in the Abraham Lincoln quote, "I don't like this person, I think I need to get to know him better."
Donald Trump Condescending Towards Women - Katy Tur
The presidential hopeful has insulted reporter Katy Tur on national TV, called her names during interviews, and made his campaign seemingly impossible to cover. Here, her no-holds-barred account of trailing the most unlikely candidate in GOP history.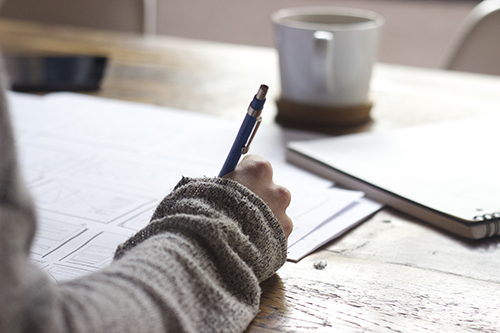 I heard this question the other day and it stuck in my mind. "Art, you have been writing poetry since you were thirteen years old. What good has it done?"
I've given that a lot of thought lately. My brother-in-law Jack Monahan was a builder. He could drive anywhere in the Detroit area and show me a building or a hospital or a special home and point to it and say, "I was in on building that building." Even a plumber could show me the buildings he'd plumbed. A roadbuilder could take me for a ride on the highway he'd helped create. A high school teacher could show me year books of the students she'd taught. But a poem?
I've distributed many thousands of my poems at my presentations but I wonder how many have made it past the first waste basket they encountered.
I've closed most of my speeches with my poems and most folks have applauded and some even stood on their feet.
Others have read my poems to their listeners on radio and TV, sometimes to audience of several million but what good did that do? I haven't a clue.
A few of my poems have been published in the books of others. Some magazines have published my poems. But what good has all of the above done?
It is difficult to explain why things are written but I must admit that I had no choice but to write those many books and poems and newsletters and endless ideas that have passed through my mind onto paper. I'm a writer. That is what I do. I'm a speaker. I've been giving speeches since the late 1960's. Thousands.
I have no choice in this matter of capturing thoughts on paper and sharing them. That's who I am and how I function. And here is a little secret. I write because I must. The real joy to this writing thing is in the actual doing. Anything that happens after the writing is either the price or the joy or pure gravy.
Here's a little poem I wrote recently following a group poetry recitation.
Poetry Reading Art Fettig
One lady told me she was ninety-five
Another one looks just barely alive
There's one who wears a perpetual smile
And a man who suffers from liver bile.
They're a peppy group and we're happy to be there
Otherwise we haven't been invited anywhere
Everyone adores our work and how!
But they're just too busy for it right now
The poet's life is just not easy
Right now my stomach is a little queasy
I Just might put my career on the shelf
Stay home and read my poems to myself.
Writing Without Bullshit: Boost Your Career by Saying What You Mean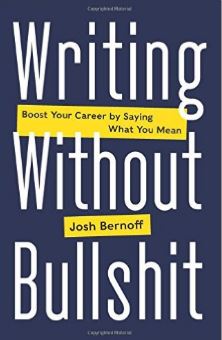 Joining the ranks of classics like The Elements of Style and On Writing Well, Writing Without Bullshit helps professionals get to the point to get ahead.
It's time for Writing Without Bullshit.
Writing Without Bullshit is the first comprehensive guide to writing for today's world: a noisy environment where everyone reads what you write on a screen. The average news story now gets only 36 seconds of attention. Unless you change how you write, your emails, reports, and Web copy don't stand a chance.
In this practical and witty book, you'll learn to front-load your writing with pithy titles, subject lines, and opening sentences. You'll acquire the courage and skill to purge weak and meaningless jargon, wimpy passive voice, and cowardly weasel words. And you'll get used to writing directly to the reader to make every word count.
At the center of it all is the Iron Imperative: treat the reader's time as more valuable than your own. Embrace that, and your customers, your boss, and your colleagues will recognize the power and boldness of your thinking.
Transcend the fear that makes your writing weak. Plan and execute writing projects with confidence. Manage edits and reviews flawlessly. And master every modern format from emails and social media to reports and press releases.
Stop writing to fit in. Start writing to stand out. Boost your career by writing without bullshit.
Ben and Martha Pochert - 50th Anniversary - November 5, 1958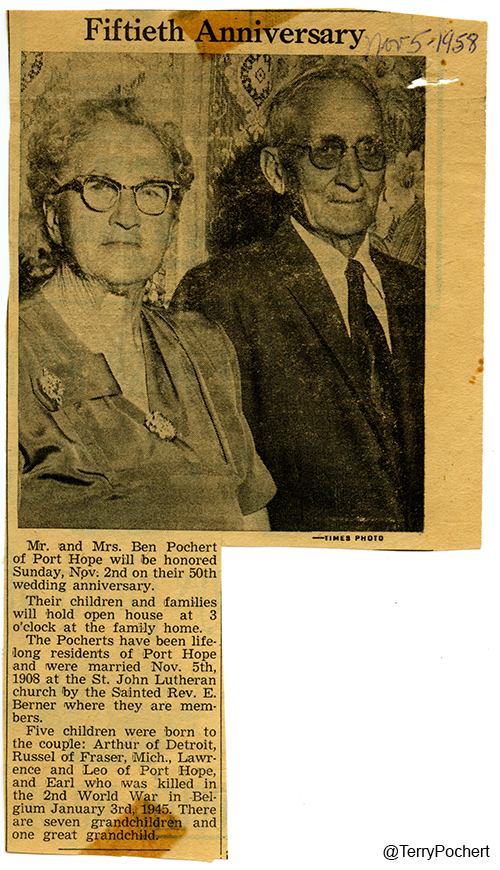 Mr. and Mrs. Ben Pochert of Port Hope will be honored Sunday, Nov. 2nd on their 50th wedding anniversary.
Their children and families will hold open house at 3 o'clock at the family home.
The Pocherts have been life-long residents of Port Hope and were married Nov. 5th, 1908 at the St. John Lutheran church by the Sainted Rev. E. Berner where they are members.
Five children were born to the: Arthur of Detroit, Russel of Fraser, Mich., Lawrence and Leo of Port Hope, and Earl who was killed in the 2nd World War in Belgium January 3rd, 1945. There are seven grandchildren and one great grandchild.
Skittles Tweet Sounds Like a Quote from Julius Streicher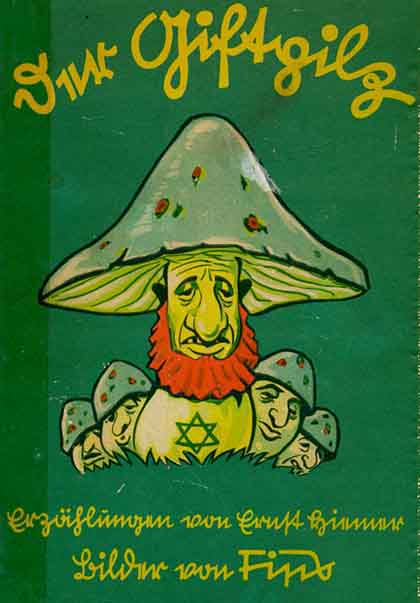 The poisoned Skittles tweet by Donald Jr. was outrageous. That tweet even sounds like a quote from WWII, "Yes, my child! Just as a single poisonous mushroom can kill a whole family, so a solitary Jew can destroy a whole village, a whole city, even an entire Volk [nation]." Quote from Julius Streicher who was eventually hung at Nuremburg in 1946 for crimes against humanity.
A Weekend Filled with Nothing but Love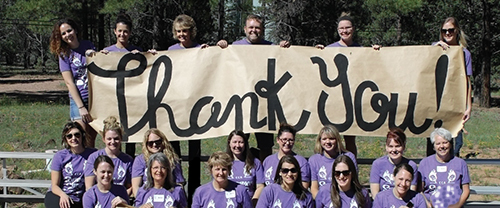 My wife is the director of a foster care and adoption agency. Each year in September, this agency has a camp designed to bring foster and adoptive families together for a weekend of pure fun. Again this year, there were field games, hikes in the woods, hay rides, crafts, 1,400 water balloons and s'mores around a campfire at night. The camp has a huge field about the size of four football fields. The grass is emerald green, the sky was clear blue and the field was surrounded by giant ponderosa pines. The scene on this field took my breath away. There were children running and playing untethered. About 30 of them were flying kites, many for the first time. Others were blowing bubbles from huge bubble wands. Water balloons flew by and burst. There were nearly 200 people on and around that field and it was filled with sounds of laughter, excitement and pure joy. These kids were happy and they knew they were loved. As I looked around, I tried to find someone who wasn't smiling and I couldn't. As I tried to take this all in, I felt tears running down my cheeks. This camp represented love in its purest form. I felt so lucky to be there in the presence of caring staff, loving foster and adoptive parents and these very happy kids.
Our country needs a strong truthful commander-in-chief and President, but the references below should give insight to know that one should be eliminated from the race.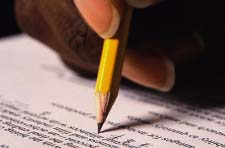 In the very early seventies I started working with a noted psychologist from Notre Dame University to learn more about employee behavior. I was trying to figure our why we had such a rotten safety record and what we might do about it. I had been handling the investigation and settlement of employee injury claims since the late forties and "human error" seemed to be the stated cause for most injuries and it got me interested in what caused "human error." Actually, my job with Dr. True was to write fresh humor for his lectures. I didn't realize at that time that I was studying psychology or human behavior either. Those topics were so foreign to the railroad industry that I would have been banished from the property if that were even suspected. We were still in the stone ages in regard to the role of human behavior in regard to safety.

As I stumbled along, somehow, thanks to a brand new, highly dedicated and innovative corporate president, I was given a new job and freedom to explore my thinking. The results were quite impressive and mostly because of the efforts of others. Nevertheless, this enabled me to move about the corporate world sharing my ideas with others. Of course a lot has changed since I began my work in 1948. Just the same the term "human error" keep cropping up as the stated cause for so many employee injuries. We used to joke that the cause of most accidents is people and the cause of most people is accidents. I guess that is still true today and nothing changes. Just the words we use to describe things. Some engineers I have met believe that the way to eliminate human error is to eliminate people and recently, it appears, that a lot of CEO's are following up on that idea for a lot of employees are being eliminated.

What I discovered along the way is that when people make personal commitments to one another and take responsibility for not just their own safety but that of their fellow workers safety, thus becoming brother's and sister's keepers, and when they give one another a signed permission for others to interact in a positive manner, then folks just naturally work a lot saver and you get outstanding results. Oh yes, we introduced a simple 101 hand signal to avoid a lot of confrontation and people actually started communicating. Now that might not be a whole lot for a person to figure out in just sixty-one years in the safety field but that is the best I have to offer.
Trump's Lies: [Ford will] fire all its employees in the United States.
In an exclusive interview with CNN's Poppy Harlow, Ford CEO Mark Fields says politics is getting in the way of facts, and that "not one job will be lost" as it shifts U.S. production of small cars to Mexico. "Donald Trump has been caught in yet another misinformed, nearly incoherent ramble that turns out to be completely false. Trump was in regular form Thursday when he commented on the Ford Motor Company's upcoming move to Mexico."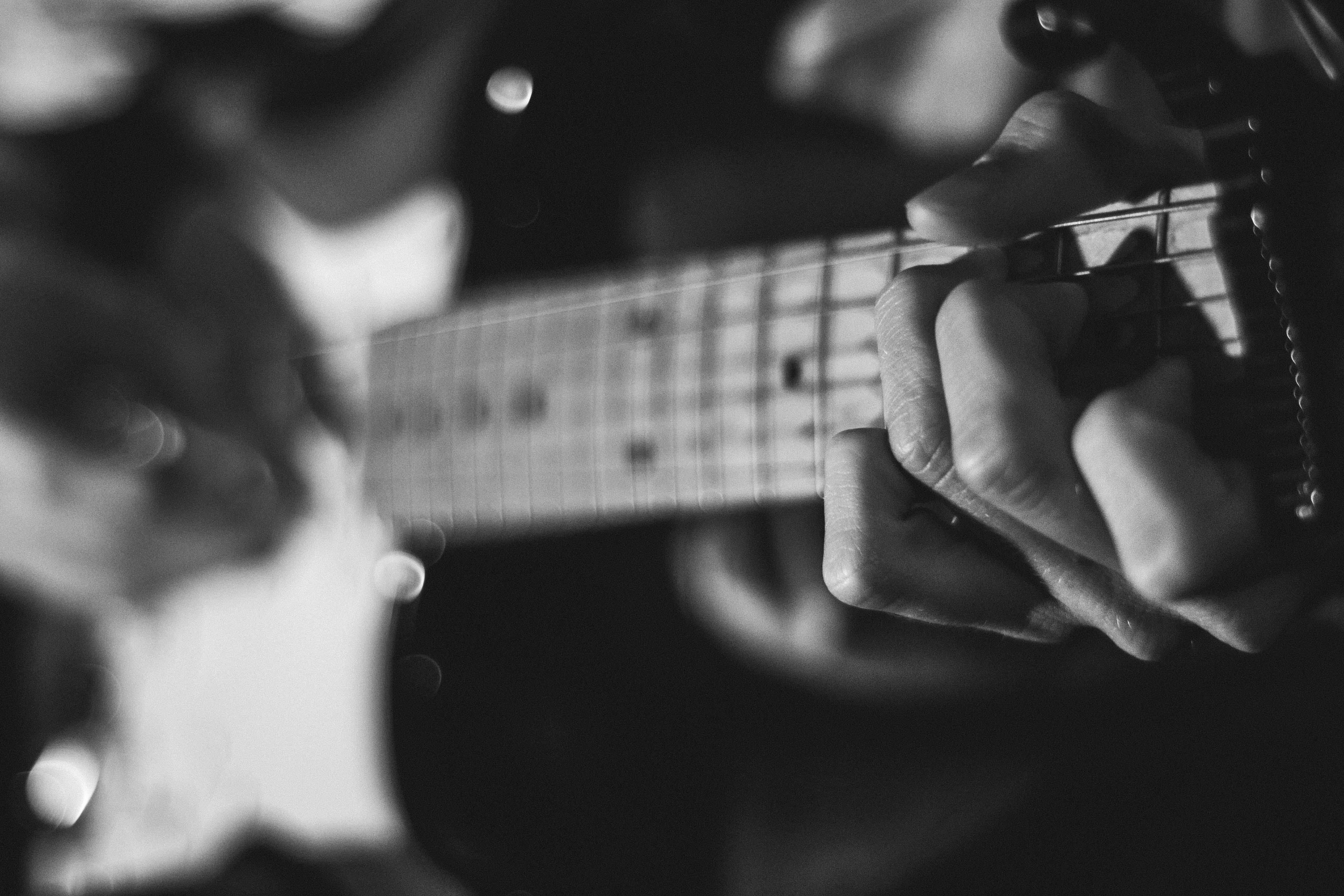 About once a month Jean and I visit an Arby's in Durham to enjoy a sandwich loaded with beef and I savor their special Arby sauce and their Horsey sauce too, mmmm. On a recent visit I noticed that the young woman who took our order was wearing a Woodstock t-shirt. I commented, "Woodstock." She looked up and I said "Your shirt says Woodstock." She brightened up and smiled and then asked, "Yes, what does that mean to you?" I thought for a couple of seconds and responded, "Thousands of young people out in a meadow listening to rock music." She nodded. When our food was ready she brought it to the counter. I added, "I hated that music. I loved big band music and jazz, even B-bop." She was very busy and nodded and I moved on with my wife who was getting diet coke from the machine.
The food was especially good. And last night I thought about Woodstock and how confused I was back in 1969 by the young people and the music and the cultural revolution and what was going on in the world back then and about how so many of my beliefs and values were being questioned. And then I thought about how confused I am today about the young people and about the political battles and about the America we live in today and I became all the more confused. Like that old Bob Dylan song says, "The times they are a changing."
100% Employee Engagement Guaranteed! (Revised Edition): Introducing a New Management Model [Kindle Edition]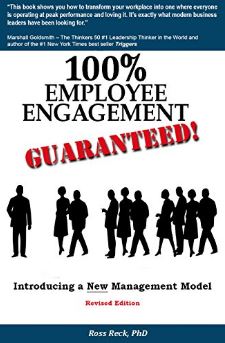 Imagine a workplace where every employee is engaged with their work ... where every employee shows up each day excited about giving every bit of energy, creativity and passion to performing their job. These employees don't need to be motivated because they already are and they channel their motivation toward creating a competitive edge for their company that can't be easily copied. They're constantly making innovative changes to products, services and customer experiences while providing superior levels of customer service which results in loyal customers. This means higher levels of repeat and referral business which, in turn, translates into significant increases in market share. In addition, absenteeism and turnover rates for these fully engaged employees are far below industry averages because they absolutely love what they do. This book presents a new management model that guarantees an employee engagement level of 100%. If you implement this model in your organization, every one of your employees will become engaged with their work; all working at their full potential. Think of what it would mean to the success of your business or organization if you could get all of your employees engaged with their work.
Pithy Bits of Life Advice from Harvey Mackay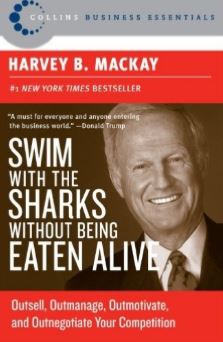 In a recent column published in the Denver Business Journal, best-selling author Harvey Mackay shared some succinct nuggets of life advice that he'd come across during his very successful career. These nuggets are so dead-on that I'd like to share some of them with you.
Enjoy the little things in life, for one day you may look back and realize they were the big things.
A mistake proves that someone at least tried.
If we are facing the right direction, all we have to do is keep on walking.
If you always give, you will always have.
There's only one endeavor in which you can start at the top, and that's digging a hole.
The person who makes no mistakes usually doesn't make anything.
In the end, we only regret the chances we didn't take, the relationships we were afraid to have, and the decisions we waited too long to make.
If you would like to read Mr. Mackay's Entire list of 37 aphorisms, here's the link.
Here is the chorus of a song I wrote in 1999. It is a slow waltz and you don't stumble onto many new waltzes these days.
Chorus
I love you, I love you, It's you that I adore
I love you, I love you, I will forever more
I love you, I love you, I'll never let you go
I love you, I love you, my Dear I love you so.
You don't stumble onto that many declarations of love in one chorus either. If you listen to the current news you might believe that "I think you are crooked." "I despise you." Or perhaps "You are unfit." might be more on target.
My old friend now deceased, Greg Brayton, recorded the song and I never thought I would do much with it but lately I have been making monthly visits to a senior day care center here in Hillsborough. In my presentations I talk about different songs I've written and share information on how I wrote the song and how we recorded it and such. Usually, as I am closing my session I would walk around and shake hands with each attendee and look them right in the eye and thank them for attending. Then one time I played my "I Love You Waltz" as I walked around and I'd say "I love you" to them individually. Many of them would say it back to me and smile. I could just feel so much love in that room at that time. It was wonderful. And so it has become my custom to close each session with that song.
As I introduced it recently I commented that there appeared to be a horrible lack of love in this old world right now. That the politicians are filling the headlines daily with horrible statements about one another. A recent photo of our President Obama and Soviet leader Putin as they stared at one another appeared to me to be reeking with hatred. There is an old popular song that became popular that said, "What the world needs now is love sweet love, that's the only thing there is just too little of." And I think that song would be more on target for these times than ever before.
Hilliary Clinton Will Continue to Improve our Relationships with Laos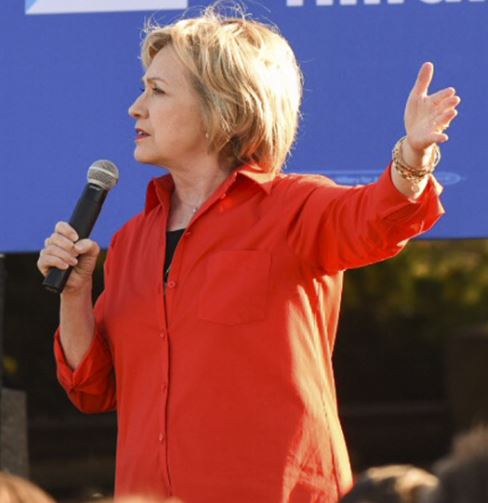 Elizabeth Chan writes, "Hillary Clinton was asked an unexpected foreign policy question on the trail—and she nailed it. A candidate who knows exactly what's going on in Laos."
Channapha Khamvongsa writes, "...President Obama became the first U.S. president to visit Laos, where he discussed his work to address this legacy of war and a new path forward to rebuild our relationship with Laos."
Love is Such a Profoundly Wonderful Thing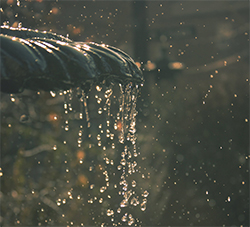 Last Saturday I stopped at a restaurant to pick up some lunch for my wife and myself. While I was waiting for the food to be prepared, I noticed a party that was occupying several tables. They were excited, smiling and doting over a very young child that was in a child carrier. They snapped photo after photo and sent them to their friends. I decided to walk over and find out what all the excitement was about. When I looked inside the child carrier, I saw one of the most gorgeous and happy baby girls ever. One of the men excitedly told me she was four months old. The baby's mother quickly corrected him and said she was five months old. The mother told me that her baby had just been baptized and that's why she was dressed in all white. When I asked if she cried during her baptism, the mother smiled and said, "No, she likes water." This baby was truly cherished. There was so much love going on between those family members and that baby that I became overwhelmed and had tears running down my cheeks. All I could think of is how wonderful it would be if every baby were surrounded with that much love and how lucky I was to be there.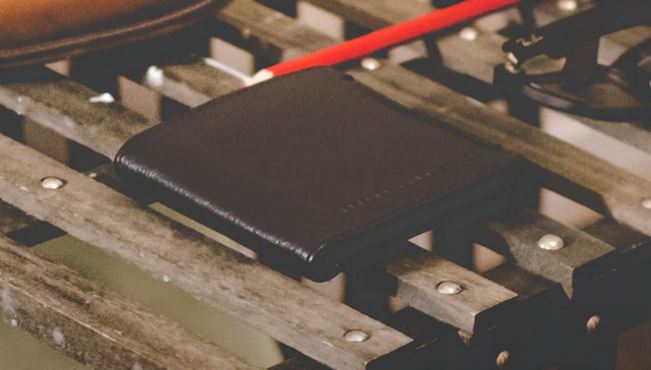 Many, many years ago when our family was young and needy I heard about a way to never be poor again. I decided to try it. I guess you could say it was a sort of mind game you played with yourself. First I had to get my hands on a one hundred dollar bill. With one paycheck coming in and a wife and four children to feed on my meager salary from the railroad it took a long time to accomplish. I had to find ways to make additional income and practice real discipline but after several months of exaggeration on my railroad expense account and some profitable visits to yard sales, I managed to go to the bank and have a lot of $1 and $5 bills exchanged into one crisp fresh $100 bill. I folded it over twice and put it in my wallet along with my cards for memberships and such. There were so many things I was tempted to buy for myself and whenever I was tempted I would think about that $100 bill and often I would say to myself, "I could buy that if I really wanted it." Suddenly I no longer wanted whatever it was that was tempting me. The simple fact the money was there in my pocket made everything different. I can't remember ever spending it. I gave it away a few times to someone who really needed it, then replaced it. That felt better than anything I guess. I still have that $100 and it still stands between me and a lot of dumb things I don't really need.
---
---