News Clips from and for our Clients
---
Don't Believe the Lies, Believe the Facts! More Visit Doctors

It's important to believe the facts, not the lies certain politicans shout out hoping they will gain votes. We need honest politicans that base their political decisions on facts.
60% of people with new coverage visited a doctor or other provider, went to a hospital, or paid for a prescription. 6 of 10 would not have been able to access or afford this care previously.
---
City of Maricopa Real Estate


Real estate in the City of Maricopa is always hot. With many Realtors in the City, it's easy to connect and find the home that fits your needs.
---
Don't Believe the Lies, Believe the Facts! Poverty Uninsured Rate Fell


It's important to believe the facts, not the lies certain politicans shout out hoping they will gain votes. We need honest politicans that base their political decisions on facts.

In states that expanded Medicaid, the uninsured rate for people in poverty fell sharply from 28% to 17%. But there was NO significant change in nonexpanding states.
---
Don't Believe the Lies, Believe the Facts! Young Adults Insured


It's important to believe the facts, not the lies certain politicans shout out hoping they will gain votes. We need honest politicans that base their political decisions on facts.

In all age groups, the number of uninsured young adults dropped the most.
---
A Life Lesson from a Young Starling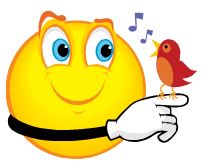 The other day, I looked out my office window and saw a half-grown starling perched on the branch of an olive tree. It seemed as if he hadn't been flying very long and appeared to be excited about his new-found freedom. He hopped from place to place on the branch, each time stopping and moving his head from side to side taking in the sights as if he were seeing them for the very first time. His mouth was open as if he were smiling and marveling at all the beautiful things he saw. He seemed to be a truly happy being. The lesson for us is that we live in same world as that young starling. And, just like that starling, wonderful and beautiful things pass by our eyes on a continual basis, but because we're so often focused on other things, we fail to take them in. So, if you want to add some joy to your life, start acting like that young bird. Every now and then stop where you are, take a deep breath and look from side to side for the sole purpose of taking in the beauty that's in front of you. It will be fun to see what you discover.
---
Don't Believe the Lies, Believe the Facts! Adults Insured


It's important to believe the facts, not the lies certain politicans shout out hoping they will gain votes. We need honest politicans that base their political decisions on facts.

9.5 Million fewer adults were uninserued. The adult uninsured rate fell from 20% to 15%.
---
Where do candidates for governor stand on gay marriage?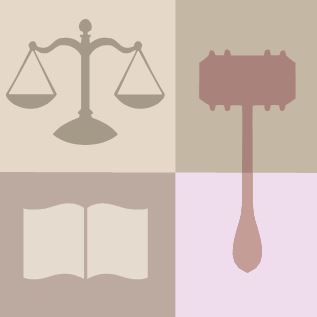 Andrea Hiland of the Arizona Republic asked the candidates for governor where they stand on the issue of same-sex marriage .

Voters who support same-sex marriage really should read this article carefully.
---
The Testing Effect


Retaining and keeping information. The steps to improve memory and your ability to improve test results.
---
This Will Brighten Your Day


A few years ago, Ellen called one of her favorite people on the phone. Although this was from several years ago, we just know it will brighten your day today. Enjoy!
---
Please Vote Our Recommended Candidates


The list of candidates that the Stonewall Democrats of Arizona enthusiastically endorse.
---
Helping and Getting Help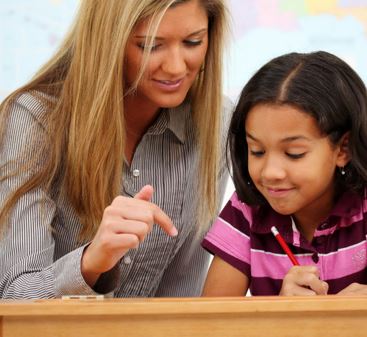 Some folks give us a helping hand along the way, others give us a giant push upward and sometimes we get to stand on the shoulders of giants. It might be as simple as a kind word when you need one or a pat on a shoulder that lets us know we are following the right path. I have never met a truly self-made man. I have met several who took all the credit though. For these past few weeks I have been examining the work I have done in these past years and I am truly amazed at what I have discovered. That is, that there were an awful lot of unselfish, kind hearted, generous, loving people who have helped me in some way with almost every important step I have taken in my career. Another thing I am learning too is that in many instances I have been able to have a strong impact on the lives of those who have helped me. I don't recall ever setting out to pay back or get even or show appreciation though. Life just turned out that way. What is that expression..."What goes around comes around." Yes, well is sure does. My research has made me feel pretty good about the way people have treated me and how I have treated them, although there are some that I could never really repay. Anyway, I would like to thank all of you who have helped me along the way. And I will keep on trying to help others too on their journey.
---
Vote NO on 122 - Don't Send Arizona Back into the Dark Ages


Don't be fooled by some legislators that tell you this is beneficial for Arizona.
---
San Diego LCM Labor Day Weekend Retreat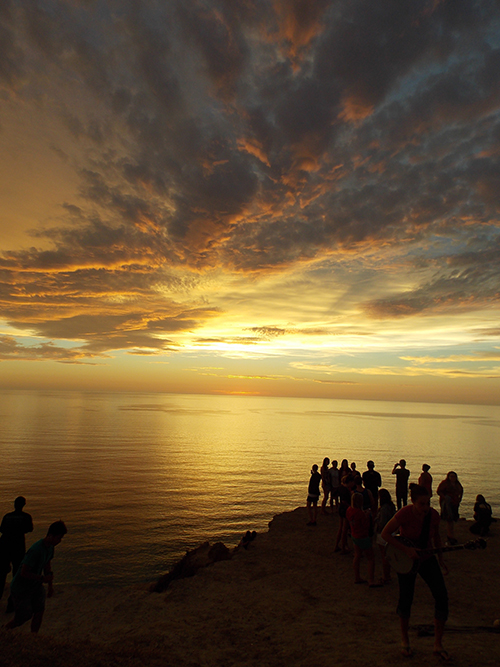 Labor Day Weekend, August 29-Sept 1, leave 5pm Friday, return by 3:30pm Monday, cost to be determined, discount for freshmen and new students.

Open to all interested in exploring possibility of becoming a part of LCM community at ASU.

A great introduction to the LCM community. Sunset worship on cliffs of La Jolla, beach cookout, discussion, Bible Study, Theme: "Touting Thomas: What Thomas' Questioning can Teach Us".

Contact campusministry@ulctempe.org for more information.
---
George Takei - Activist

We were fortunate to meet George Takei and his partner Brad Altman at the HRC dinner this past March in Phoenix. A handshake, a hug and a word of encouragement from George and Brad helped make our same sex marriage fight here in Arizona, just a bit easier. But our struggle pales in comparison to the personal story of Mr. Takei during World War II. Take sixteen minutes of your time to learn about his struggle and how he now fights for equal rights throughout this great land we call home, a land we call America.

As a child, George Takei, his siblings and parents, all United States citizens, were forced into an internment camp for Japanese-Americans, as a "security" measure during World War II. Seventy years later, Takei looks back at how the experience shaped his surprising, personal definition of patriotism and democracy.
---
A Hollywood Star who knew how to be a Star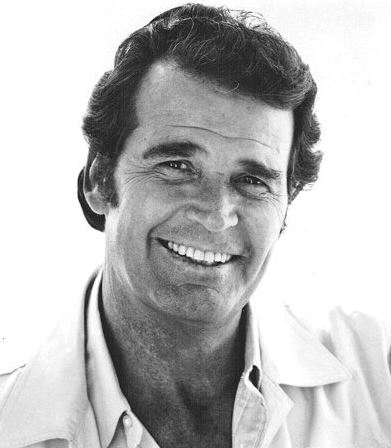 James Garner passed away a few weeks ago. I really enjoyed his televisions shows like Maverick and The Rockford Files because he came across as a guy who was easy to be around. I did some checking and it turns out he actually was. Mr. Garner was an atypical Hollywood star. The word most commonly used to describe him was "affable" which means he was pleasantly easy to approach and talk to, friendly, cordial and warmly polite. Tom Selleck was quoted in Variety.com saying that, "…every actor should take "star lessons" from James Garner." Mr. Garner also got married once and stayed that way. He was just a few days short of his 58th wedding anniversary when he died. Such is the legacy of a man who was comfortable in his own skin and saw no need to put on airs.
---
Coughin' Like Doc Holiday Did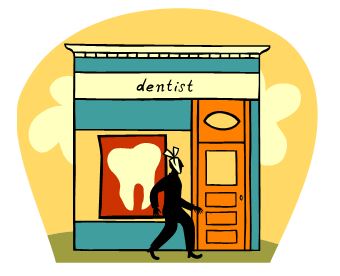 I had a root canal done last week and something like that starts a guy to thinking. As I sat in the dentist chair it sort of reminded me of the time I had this really bad cough and it wouldn't go away. Finally, in desperation I went to a doctor's office and sat in a big room with a load of suffering people waiting to see the doctor. We all had an appointment for 9 A.M. By the time I got home from that doctor's office I had written a song titled I'm Coughin' Like Doc Holiday Did Just Before He Died." One of the lines goes, "The things a fella thinks about when he doesn't know what's wrong could fill a book and still have plenty left to write a song." So as I sat in that dentist's chair I was thinking about a lot of things and one of them was about a sister-in-law who died recently from soft tissue cancer. They discovered she had cancer when she had a tooth pulled and the gum did not heal. The instance that popped into my mind I popped it right out again and would not let it hang around. I instantly went back to the thought of that Doc Holiday song of mine and the fact that the doctor had me well in a week and I lived happily ever after. No pain at the dentist's office at all and I feel like a new man. Oh...the things a fella thinks of when he doesn't know what's wrong...I guess we have all done a lot of that in our business and personal lives...
---
Albright College


Albright College, affiliated with the United Methodist Church, is now offering several degree programs here in the City of Maricopa. Some classes will be held at Central Arizona College (CAC) and other locations throughout the city.
---
Seventeen Ultimate Guide to College: Everything You Need to Know to Walk Onto Campus and Own It!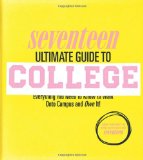 After the excitement of prom and high-school graduation festivities, young women begin to focus on the next big milestone; starting college. Filled with tips and stories from real students, Seventeen Ultimate Guide to College reveals everything a girl needs to know to feel confident on campus and make the next years her best yet. It contains insider secrets she won't learn from her high school guidance counselor or a college information packet.
---
Thomas Beatie Allowed to Pursue Divorce
A trans man seeking a divorce from his wife in Arizona has been allowed to continue divorce proceedings after a panel of judges overturned a previous ruling claiming the marriage wasn't recognised.
---
Arizona Couple Asks Federal Judge to Recognize Their Marriage Before One Dies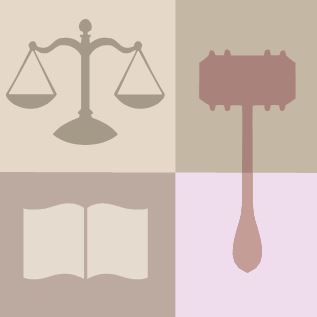 A gay couple from southern Arizona wants a federal judge to immediately order the state to recognize their marriage because one of the men is terminally ill.

Lawyers for George Martinez and Fred McQuire of Green Valley say the order is needed so McQuire can be recognized as Martinez's survivor when he dies. That will allow him to take care of his affairs and collect larger Veterans Affairs and other benefits.
---