Of the thousands of News "Nuggets" that are added to our databases each day, we try to select weekly a few that we feel challenge and inform our viewers/readers the most.
Recent postings from our clients....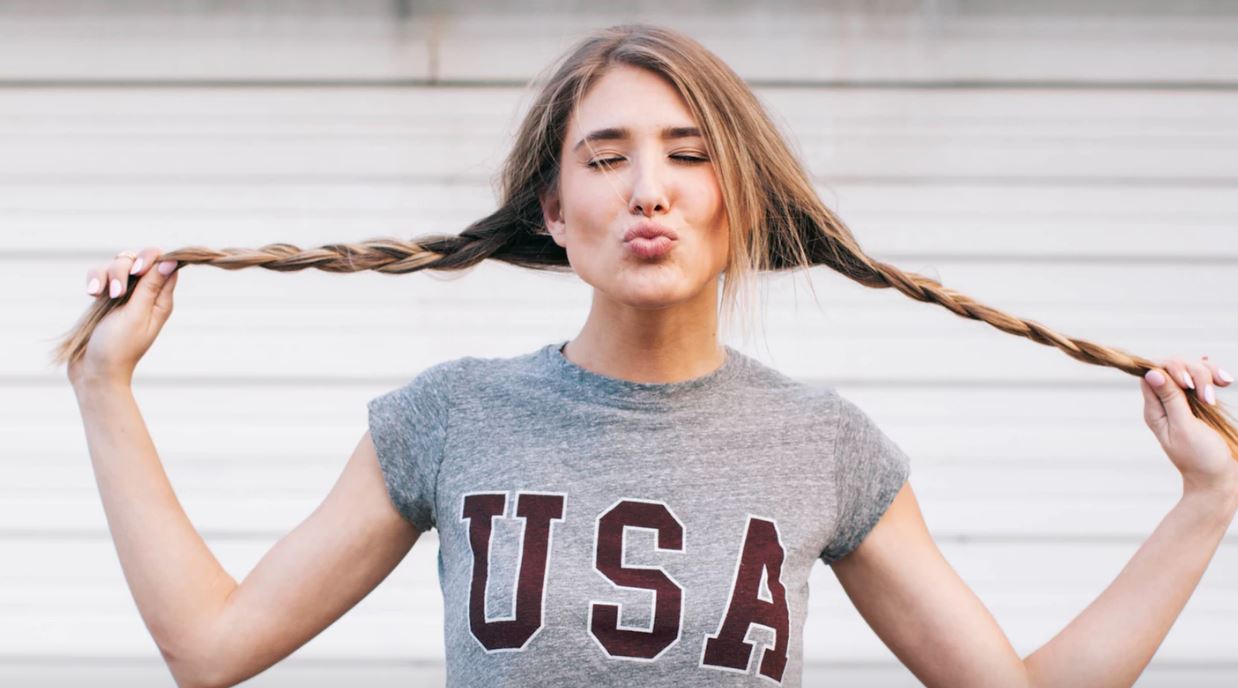 'tis the season to be Jolly, Fa la la la la , la la la la. So how Jolly are you?
Jolly
happy and cheerful. "He was a jolly man, full of jokes."
Snyonms" cheerful · happy · cheery · good-humored · jovial · merry
When is the last time someone described you as "jolly"?
Whatta ya say we all set out to become "Jolly" for the rest of this month of December? For some of us that would really be a stretch. I'm afraid that sometimes, if I smiled for a whole morning my lips might break up and fall off my face. But, somehow, there might be hope for me. Just the other day I was riding my stationary bicycle and I caught myself smiling and singing right out loud. I felt like my head was above the clouds and I could see the stars up real close. It was a magnificent feeling as though I had an excess of oxygen in my system and I was experiencing a happy high. I might have even expressed it as being "Jolly!"
Now I must remember those jolly lyrics, they go "Fa la la la la, la la la la"
And I just tried out a full smile and it didn't hurt me at all. This just might work. I feel Jolly. Join me.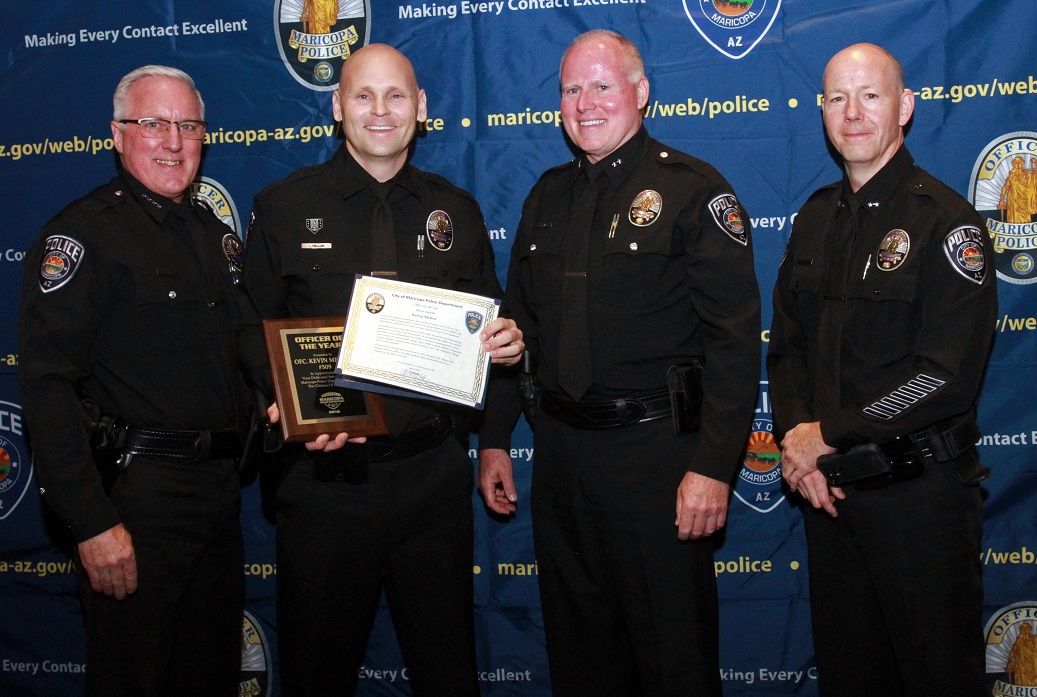 Officer Kevin Mellor has been recognized as the Maricopa Police Department's Officer of the Year for 2016. Officer Mellor continually goes above and beyond when it comes to his job. He is a Field Training Officer, a member of the Special Response Team, a member of the Policy Review Committee, and a trainer on many technological aspects of the department.IMG 5835
On multiple occasions during the past year, Officer Mellor has used his professional and calm demeanor to assist residents and his coworkers. He has displayed the attributes of a versatile team leader, and has demonstrated a keen ability to multi-task competing priorities. He has shown tenacity for creative problem solving.
Officer Kevin Mellor is reliable, welcome to constructive criticism, maintains composure under stressful situations, and is truly committed to "Making Every Contact Excellent".
Turning Your Customers into Long-Term Friends: The Secret Sauce that Guarantees Repeat and Referral Sales [Kindle Edition]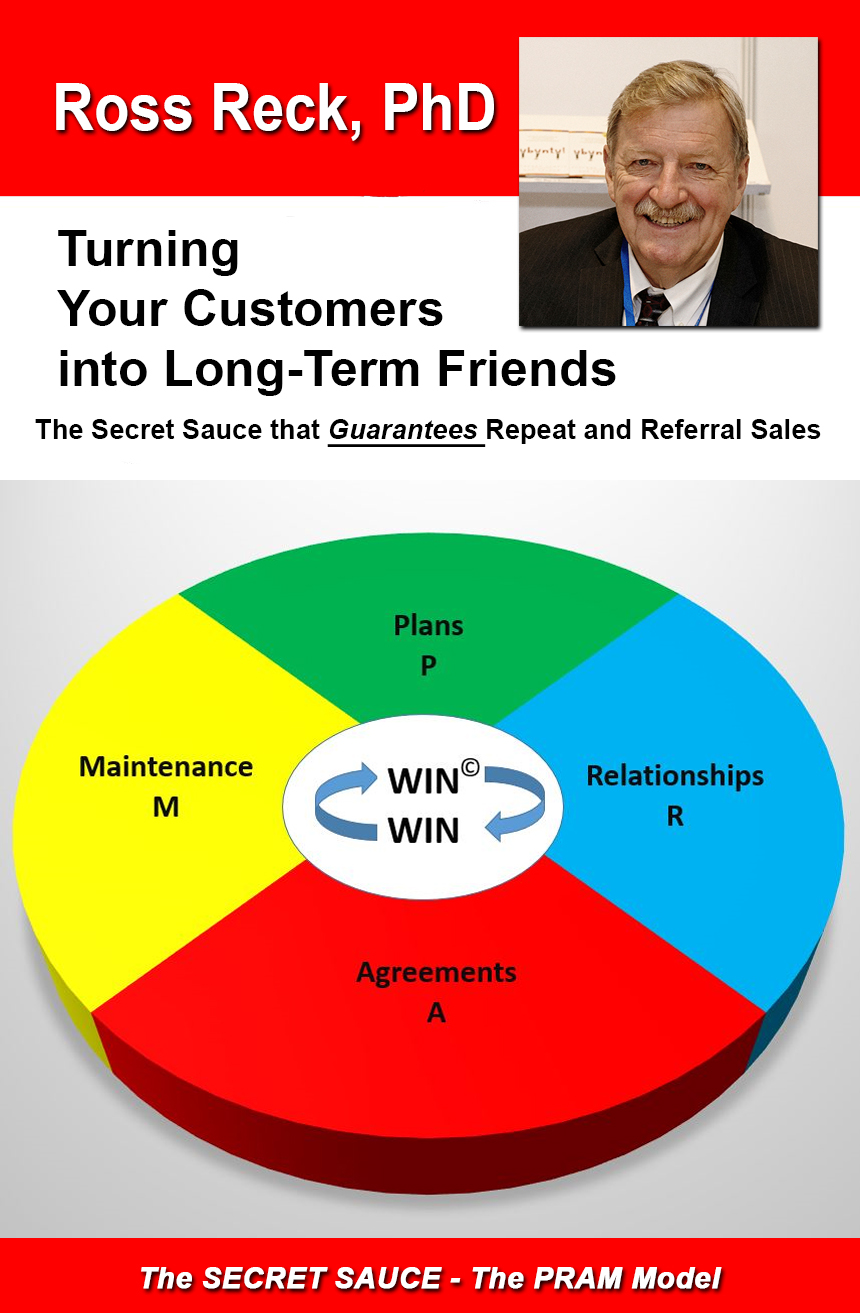 There's only one way to become an outstanding success as a salesperson. It's called repeat and referral sales. It doesn't matter if you're selling cars, real estate, insurance, pharmaceuticals, financial services or farm equipment. If you don't focus your efforts on generating repeat and referral sales, you're going nowhere as a salesperson. Furthermore, there's only one way in which you can get your customers to provide you with continuing repeat and referral sales and that's by turning them into long-term friends.
Let me give you an example: Joe Girard was a car salesperson for Merolis Chevrolet in Detroit. For 12 straight years Joe was listed in The Guinness Book of World Records for being the world's best new car salesperson. During his final year of selling cars, Joe sold 1,425 new Chevrolet cars and trucks! That's 1,425 new Chevrolet cars and trucks sold by a single salesperson during one calendar year!
Incentive Systems are the Wrong Way to Manage Salespeople
Many sales managers and business executives are mistakenly hung up on the notion that the only way to get salespeople to perform at a high level and that is to put them on an incentive or commission system. Recently, Wells Fargo was involved in a scandal where its sales employees opened 2.1 million bank accounts without their customers knowing about it just to make their incentive numbers. According to an article by Rachel Feintzeig, which appeared in The Wall Street Journal, Wells Fargo is changing its sales incentive system, but it's still going to continue to use one. As new CEO Timothy J. Sloan put it, "We want to arm our team members with the right incentives." Mr. Sloan added that he is very concerned about the "risk of overcorrecting" from the previous system that cost the bank $185 million in fines. It seems that Mr. Sloan is still convinced that an incentive system is the way to go. This could result in his sharing the same fate as his predecessor.
Getting through Bad Days and Tough Times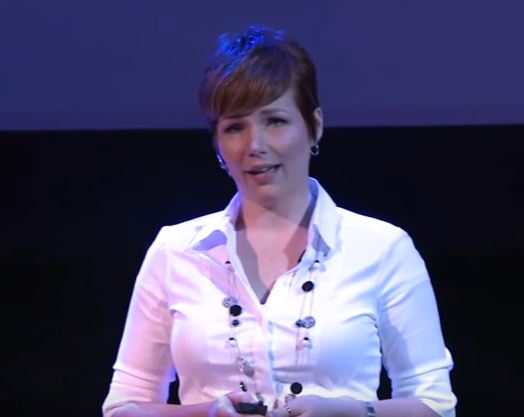 My wife recently sent me a link to a TED Talk presented by a courageous woman named Sarah Trimmer. During a five-year period, Ms. Trimmer lost both parents, got divorced, had both breasts removed because of breast cancer, had the cancer return two years later which necessitated chemotherapy and radiation treatments and then had her ovaries removed in an effort to prevent the cancer from returning again. To help herself get through these very tough times, she created a system called #startandendhappy. The idea was to start and end her day focusing on elevating her level of happiness. As she said in the talk, "When a person elevates their happiness, they build their mental strength and mental strength is what it takes to get you through the rough times." To elevate her level of happiness, she starts and ends her days reciting and completing the following five phrases:
Today I am grateful for…
Today I helped someone by…
Something that made me happy today was…
Today I learned…
Tomorrow I will…
What a great way to start and end our days. If you would like to view Ms. Trimmer's entire talk (it's only 12 minutes), here's the link.
Food that Help Brittle Finger and Toe Nails
Biotin is one of the first vitamins that folks grab for when they experience brittle and cracked finger and toe nails.
But there are other regular food sources that may enrich your diet and provide a better source of biotin.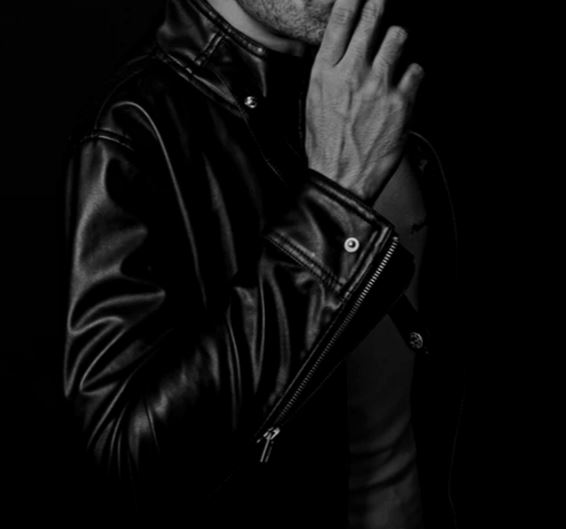 Is that really December coming on up the road right there? Will we so soon be running out of 2016? What were those goals I set last January 1st?
A couple of days ago I went to the back of our front closet in our living room and brought out my old black leather jacket purchased from a street merchant in Istanbul, Turkey in 1999. I say "my old black, etc."
Actually its condition is brand spanking new. It has been tried on annually since I bought it, but never really warn. Never, since I purchased it, has it felt so roomy. Finally I somehow mustered up the discipline to stick with my own exercise-diet plan and twenty pounds has vanished, one ounce at a time.
In the interest of credibility I just went back to that front closet and donned my now precious leather jacket. I zipped it up, snapped the snaps and glided up the steps in my office on up to my music room and stood tall in front of that big full length mirror and there wasn't a bit of bulge in my middle section. There was plenty of room in that jacket in the shoulders and arms. Haughtily I raised my collar and put on my Marlo Brando bad look and sure enough I looked as baaad as I've ever looked and for a while I forgot that I was 87 headed into 2017 and 88.
We have a local poets meeting this coming Saturday at Anna Maria's Pizza and I plan to wear my jacket. Right next door to Anna Maria's is a bar where, on Saturdays, it is filled with people wearing black leather jackets. The parking lot is filled with several dozen motorcycles. Inside they have a heavy metal band blasting out. I just might find the courage to enter that bar after our poetry meeting and model my fit fitting leather jacket. I just might unsnap and unzip my jacket and display my big silver Harley Eagle belt buckle and strike a pose standing at the bar with my diet coke in my hand. I look forward to December and the new year because I have become one baaad dude.
LinkShare Referral Program - now Rakuten Affiliate Network
We're one of the only affiliate marketing networks to facilitate long-term, profitable partnerships between advertisers and publishers. Our network is select and global. And premium technology is our promise—making tracking, payment and reporting effortless.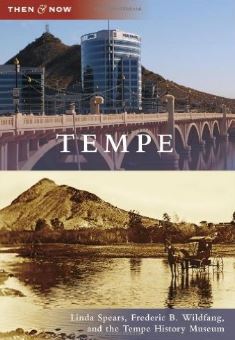 Charles Trumbull Hayden built the first canal on the south side of the Salt River in 1870. Soon after, he built a store, a flour mill, and a cable ferry across the river, and he started a town. Since then, Tempe has changed from a small farming community to a lively urban center. Moreover, Tempe's residential growth has made it the seventh-largest town in Arizona.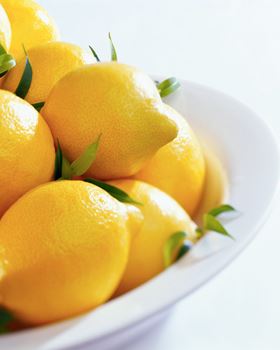 Summer time has always been one season that we kick back and really enjoy one of our favorite beverages, Ginger Lemonade.
We originally discovered this receipe in a managzine called Vegetarian Times (July, 2001). The magazine reprinted it from a cookbook by Nicole Routhier called Fruit Cookbook (Workman Publishing, 1996).
We've modified the recipe slightly because the original instructions called for way too much sugar for our tastes. Play around with the recipe a bit. I think you'll discover how a hint of ginger can add a brightness to traditional lemonade.
Keeping the Peace at this Year's Post-Election Holiday Gatherings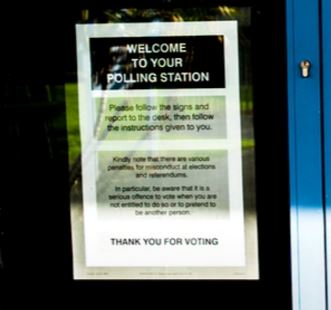 The recent presidential election was extremely polarizing and many people formed strong opinions for their candidate and against the other candidate. This brings up the issue of how do you deal with people who backed the other candidate at this year's holiday gatherings. A recent article by Claire Ansberry, which appeared in The Wall Street Journal, presents some excellent advice on how keep the peace:
Don't gloat if your candidate won and don't predict the end of the country if yours lost.
Don't continue an argument that will get you nowhere.
If you need to vent, do it with people who share your view.
Clinton supporters should tell Trump supporters that while they weren't for him, they hope will be a good president. Then get a glass of wine and talk to other people.
Put the presidential campaign in a box, leave it on the shelf and move on.
Internment Camps Reawakens Painful Memory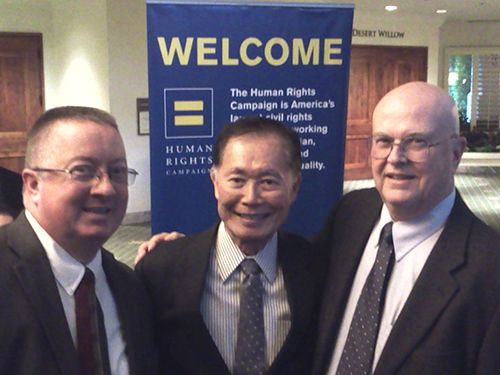 The Arizona Republic just reported, Donald Trump's talk of World War II internment camps reawakens painful memory. After reading their article, I hope you will take the time to watch the 16 minute video of George Takei below. Let's not make the same mistake.
We were fortunate to meet George Takei and his partner Brad Altman at the HRC dinner this past March in Phoenix. A handshake, a hug and a word of encouragement from George and Brad helped make our same sex marriage fight here in Arizona, just a bit easier. But our struggle pales in comparison to the personal story of Mr. Takei during World War II. Take sixteen minutes of your time to learn about his struggle and how he now fights for equal rights throughout this great land we call home, a land we call America.
As a child, George Takei, his siblings and parents, all United States citizens, were forced into an internment camp for Japanese-Americans, as a "security" measure during World War II. Seventy years later, Takei looks back at how the experience shaped his surprising, personal definition of patriotism and democracy.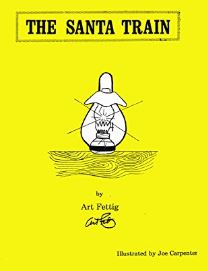 In 1972 the first Grand Trunk Western RR Santa Train pulled out from the Car Shops in Port Huron and now 24 years later it is still on the road every Christmas.
There is a nice story about it in the new book from Michigan State University Press' "John H. Burdakin and the Grand Trunk Western Railroad by Mary Sharp. Commenting on The Santa Train John Burdakin said, "It did its job. We didn't have animosity between management and workers from that point on." Personally I sensed a new spirit of unity and respect. Grand Trunk began making profits for the first time in 20 years. I understand that today the train might still be running but no senior management rides with the train. Unfortunately,the Spirit is dead.
Fed Up With Election Results? - Don't Sit On Your Butts!
Many people are either cheering or depressed regarding a Donald Trump presidency. Although Donald Trump doesn't represent the feelings of most of our staff, respect for each other with opposing opinions must be at the forefront of how we proceed over the next years. Our staff has already received hundreds of ways that folks can participate and create change within our government. Beginning today, we will list those recommendations and suggestions. We will review your suggestions which you can leave in the comment area at the bottom of this page.
Whether you agree or disagree with specific items, don't sit on your butt.
The Simple Secret to Happiness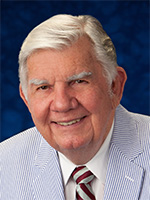 International author and speaker, actor, playwrite and former railroad executive Art Fettig recently reflected in his newsletter on his 87 year-long happy, fulfilling and rewarding life. At the end, he provided some sound advice to people starting out in life. After reflecting on what Art had to say, I strongly feel that this advice applies to everyone, not just beginners and I'd like to share it with you. "Don't let greed become your master. It takes away all the fun. Give to get. But do not give to get something in return, that isn't giving, that's trading. Learn to give for the pure joy of giving. That is the secret to happiness and the pursuit of happiness makes for a pretty rewarding life." I don't think I've ever seen the secret to happiness explained so concisely. Thank you, Art.
The Amazing Ashton Skinner Story
We are so proud of the Skinner family. Dennis and Janine are the parents of three children, one who is a lesbian and one who is a transgender man. As people of faith and as active allies in their community, they have worked to educate and raise awareness of gay and transgender issues in their community.
A whole lotta shakin' goin' on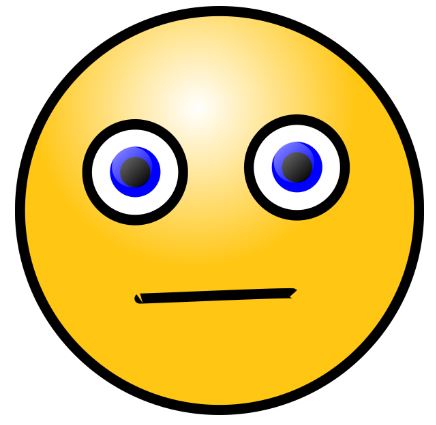 Singer Jerry Lee Lewis used to sing about "A whole lotta shakin' goin' on." Well I predict that in Washington in the very near future there will be "A whole lot of shakin' goin' on." Already there are some real signs of stress from the leaders of several of our Allies. And there is uncertainty about how changes that will soon occur in Washington might impact our own personal lives.
So many times I have thought, "Somebody ought to go into that Immigration Department and really shake things up." Or the same for so many others like V.A., FBI, CIA, Drug Administration, Criminal Justice, etc. etc. etc.
The winds of change are picking up speed. Who knows the extent of possibilities for changes and how they might impact our personal future and that of our nation for good or for bad.
A Common-Sense Approach to Dealing with Stress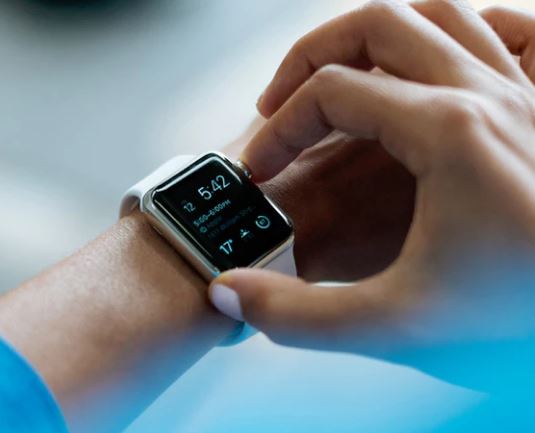 My wife told me about a piece of wisdom she got from her aunt more than 50 years ago that she still uses. When she was a girl, she was stressing about something and her aunt said to her, "With all the things in the world to worry about, is that really worry-worthy?" To this day, when she gets stressed and worry builds about many things, she takes a breath and asks herself, "Is that really worry-worthy?" Her aunt's common-sense approach to stress still resonates with her and those four words help her sort out life's priorities in short order. So, the next time you find yourself becoming overwhelmed with deadlines and commitments and start to stress, remember to ask yourself, "Is this worry-worthy?"
How The Rest of the World Sees a Trump In The Oval Office
"Donald Trump was elected president on Tuesday night, surprising not just many in the United States, but the rest of the world as well. The media in other countries has provided critical and somber analyses of his victory — and what it means for U.S. democracy."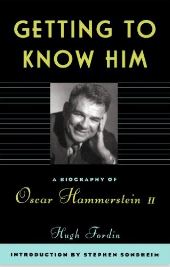 Maybe it is me, but I have never seen so much anger, so much hatred on display as I have in our current political campaign. I am reminded of the lines written by Roger Hammerstein for that wonderful play and movie South Pacific. They went...
"You've got to be taught to hate and fear
You've got to be taught from year to year.
It's got to be drummed in your dear little ear.
You've got to be carefully taught"
I recently discovered a biography of Oscar Hammerstein by Hugh Fordin which has been gathering dust on a shelf upstairs in my music room. Mr. Hammerstein wrote a second verse that did not appear in that play.Few people have ever heard this verse. I think we need his message more than ever today.
"Love is quite different, it grows by itself
It can grow like a weed on a mountain of stone
You don't have to feed it or put fat on its bones.
It can live on a smile or the note of a song
It may stop for a while but it stumbles along
Stumbles along with its banners unfurled
The joy and the beauty; the hope of the world."
Let's all give love a try now.
---
---
John H. Burdakin and the Grand Trunk Western Railroad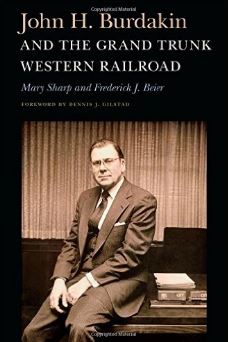 John H. Burdakin and the Grand Trunk Western Railroad provides a look at the principles and personal values that guided John H. Burdakin through a long, successful career as a top manager at three railroads—the Pennsylvania, the Penn Central, and finally the Grand Trunk Western, where he was president of the regional carrier from 1974 to 1986. The book, written from interviews with Burdakin before his death in 2014, gives real-life examples of how Burdakin's management principles and personal qualities helped him solve labor- management problems, update railroad technology, protect worker safety, and improve employee morale while managing a four thousand–person workforce. It introduces colorful characters who were involved in American railroads, as well as the serious, life-threatening issues that confronted railroads in the last half of the twentieth century in America. This book will provide insights for managers of any business as well as for those seeking to balance a successful career and a rewarding home life.
Trapped in Shades of Grey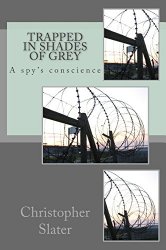 During the trying days of World War II, everyone was called upon to do their patriotic duty. But what if that duty required you to live, eat, sleep, and fight alongside the enemy? Christoph Ernst, the son of German immigrants, is recruited to become a deep cover agent in the German Wermacht. He excels at his assignment as a soldier and a spy. As the war in Europe heats up, he realizes that he has made a huge error- he has made friends and become a part of the army that he is helping to destroy. When the time comes, he is uncertain if he will betray his country or his friends. When treachery is your mission, where do your loyalties lie?
The Greatest Salesman in the World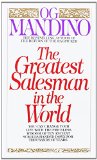 What you are today is not important... for in this runaway bestseller you will learn how to change your life by applying the secrets you are about to discover in the ancient scrolls.
Mandino's main philosophical message is that every person on earth is a miracle and should choose to direct their life with confidence and congruent to the laws that govern abundance.
The Santa Train by Art Fettig [Kindle]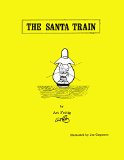 Once upon a time, there was a worn out locomotive that nobody seemed to care about. Except maybe Charlie Weller, who was an old retired railroad engineer. And maybe nobody cared about old Charlie anymore either. At least it often seemed that way to Charlie. He had little to do but sit around and remember the good old days when he would run that ancient train up and down the tracks hauling freight. The Best Verse of Art Fettig, C.S.P and Friends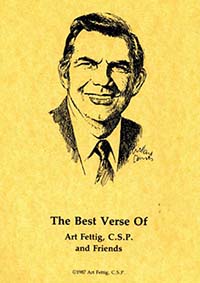 The entire collection of The Best Verse of Art Fettig, C.S.P. and Friends is now available as a PDF download for $2.
You can visit The Shop at Connert Media for full details. You can pay by any major credit or through your PalPal account.
The Platinum Rule by Art Fettig [Kindle Edition $2.99]

Thousands have read it. Thousands of people have been changed by it. It's now available again as an electronic book.
If you believe that by giving, you also receive, then this is a book that will explain how to "kick it up a notch". The idea behind the platinum rule is really quite simple, but must be adhered to in the manner described. Try it and see what happens!
Author's Dedication: To all of the wonderful people I've met who have already discovered the awesome power of The Platinum Rule by practicing it in their lives. And to all those who will discover The Platinum Rule and have the courage and the heart to practice it.