News Clips from and for our Clients
---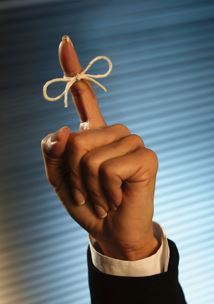 Remember items can be a struggle for those who must give presentations or give reports. The Memory Palace Technique has helped many people.
Choose A LOCATION
Set a specific ROUTE
Focus on ITEMS within that route
Reference specific POINTS in your presentation
Walk through the LOCATION attaching ITEMS to specific POINTS
Repeat at least SEVEN times.
---
Setting Aside time for Uninterrupted Reading is a great way to Unplug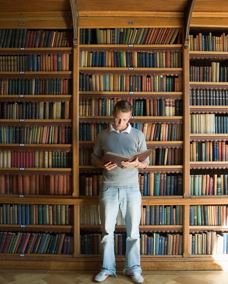 Setting aside 30-45 minutes a day in a quiet environment free of distractions to read a book is a great way to unplug from our ever increasing pace of life and recharge your batteries. A recent article by Jeanne Whalen which appeared in The Wall Street Journal noted that cultivating such a habit brings with it a number of additional benefits as well. People who set aside regular time to read said it, "…improves their ability to concentrate, reduces stress levels and deepens their ability to think, listen and empathize." In addition to all this, there's the sheer pleasure that goes along with being absorbed by a good book. I started doing this several years ago and I can't believe the positive difference it has made in my life.
---
Is This Going To Kill Facebook?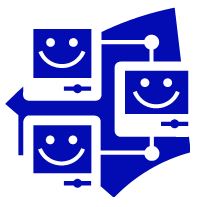 Is this the next big thing in social networking?

Facebook has led the pack for several years, but alternatives may be popping up that could really be a challenge for the front runners.
---
Where did you go to school?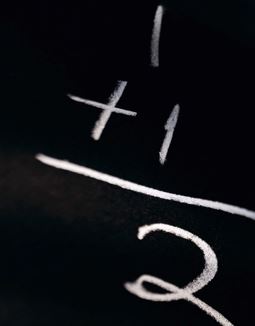 I have been asked that all my life it seems and I still don't have a good answer. I went to the University of Detroit when I was fifteen years old. I had a job there carrying the mail around the campus that summer. I went to Indiana University and earned a Certificate of Recognition in Audio Visual Production. I went to Purdue University twice and the second time I received a plaque from the Pest Control Association. When I went to Michigan State University I marched in with all the faculty and dignitaries and some of them wore funny hats and tassels. I addressed the Governor and his wife, and the House of Representatives and the farm lobbyists. At Buffalo University I spoke at the Creative Problem Solving Institute on Humor and Creativity. They inducted me into some sort of group with a Latin name. I went back to Notre Dame University about a dozen semesters to speak for a Psychology class. There professor thought it was a good idea. And I went to University of Michigan and spoke for one of their Alumni groups.

Oh, there was Ames University in Iowa, Ball State in Indiana, Bryant State in Rhode Island, Hong Kong Polytechnic University, Kalamazoo College, Kellogg Community College, Nazareth College, Northern Michigan University, Western Michigan University, Oakland University, Olivet College, and at St. Mary's College in South Bend.

And what did I learn, kind Sir or Madam? I learned that there are a lot of interesting people around those places and when you get them into a meeting room or a classroom or whatever and give them a good presentation that they all turn out to be wonderful audiences.
---
Fairness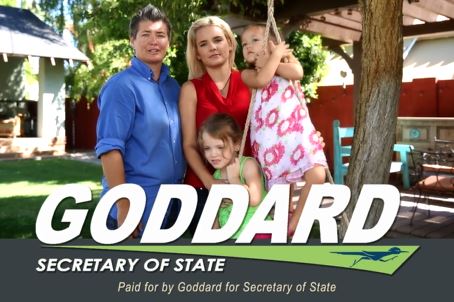 "Fairness" tells the story of Melanie Puskar-Blakely and Tonya Blakely and how their family would have suffered discriminatory action had SB 1062, the right to discriminate bill, supported by state Sen. Michele Reagan, become law.
---
If I Have Gay Children
Jean Ann Esselink writes, "John Pavlovitz is a Christian pastor in North Carolina, but he is not what we have come to expect a Christian pastor in North Carolina to be. He's married and is dad to two small biblically-named kids, (left) Noah and Selah. That's the Pavlovitz picture perfect family portrait above."
---
Like A Girl


Using #LikeAGirl as an insult is a hard knock against any adolescent girl. And since the rest of puberty's really no picnic either, it's easy to see what a huge impact it can have on a girl's self-confidence.
---
Usefull Reviewed WordPress Plugins


All users of WordPress are looking for ways to enhance their work. Before creating any custom coding, many developers look for third party plugins that have a proven track record.
---
AirNow - Air Quality Conditions for the City of Maricopa

The Air Quality Index (AQI) is an index for reporting daily air quality. It tells you how clean or polluted your outdoor air is, and what associated health effects might be a concern for you. The AQI focuses on health effects you may experience within a few hours or days after breathing polluted air. EPA calculates the AQI for five major air pollutants regulated by the Clean Air Act: ground-level ozone, particle pollution (also known as particulate matter), carbon monoxide, sulfur dioxide, and nitrogen dioxide. For each of these pollutants, EPA has established national air quality standards to protect public health.
---
Greed Causes People to Turn against You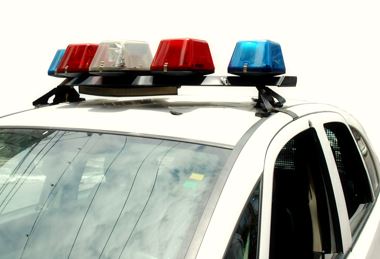 Greed is all about compromising your integrity in the pursuit of money or power. The National Football League (NFL) is becoming increasingly greedy. It has recently been said that the NFL has" lost its moral compass" and is "selling its soul." Recently, the NFL has chosen to turn its head on some domestic violence incidents and allowed charged or convicted players to continue to play. It also has been slow in responding to issues involving player safety—especially in the area of concussions. Now, it even wants Super Bowl half-time performers to pay for the privilege instead of the NFL paying them for their services. Mark Cuban, owner of the Dallas Mavericks of the National Basketball Association had this to say about the NFL's greed in a recent issue of USA Today: "When you try to take it too far, people turn the other way....I'm just telling you, when you've got a good thing and you get greedy, it always, always, always, always turns on you. That's rule No. 1 of business." I think Mr. Cuban's comments are well put. Incidentally, he's predicting that because of its obsession with greed, the NFL will implode within the next ten years.
---
Can Spring Be Far Behind?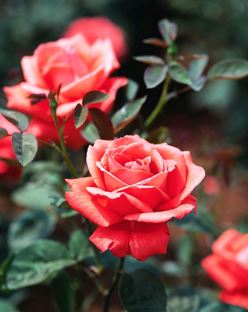 When you read this, no doubt, the fall season will be arriving and so far here in Hillsborough the weather is delightful. Sure I love football and winters here in North Carolina are generally a piece of cake. It is just that Spring is so fresh and full of new starts. It has been a rough week and I have been working long hours for a couple of days trying to combine half a dozen different files on my computer and hoping to turn the combination into a strawberry pie or maybe it is a telephone directory I am seeking. My brain is mush right now and I am down on myself for waiting 'til past deadline to write this little item. I promise to start right in on this newsletter early Monday morning and I'm sure I will start out standing on my office chair and singing four choruses of "Everything's coming up roses."
---
Small Meeting Conference Software and Hardware
Connert Media, Inc. recommends the following equipment and software for small meetings up to 15 people. Ideal for travelling and hotel suite conference rooms when equipment is not furnished by the hotel.
---
Wedding Interrupted by Hateful Rant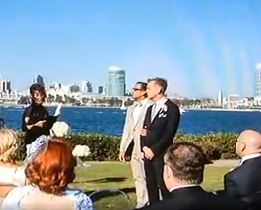 A gay couple is sharing their story about a dream wedding day that took a hateful tum in Coronado. From the smiles in the photos, you can see the joy of their wedding day. By the end of the wedding, that joy turned into frustration. Arizonans Oscar De Las Salas and Gary Jackson - frequent visitors to San Diego - picked Coronado's Centennial Park for their Aug. 17 wedding. Some 30 guests from across the country flew in, including an Arizona congresswoman.
---
Stupid Statements: Rep. Larry Bucshon (R-IN) Climate Change Denial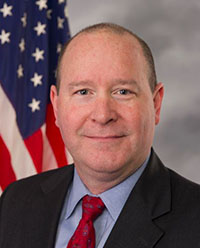 Rep. Larry Bucshon (R-IN) easily had the climate denial comment of the day when he said he "won't believe" scientific literature on climate change because the scientists who write it need global warming to exist in order to get paid.
---
Idaho Resident Denied Veterans Benefits
U.S. House Republicans Continue to Deny Benefits to Gay Veterans, Including Idaho's Madelynn Taylor
---
Life Advice from Julia Child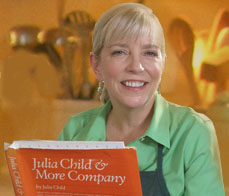 I recently watched an episode of Sara's Weeknight Meals hosted by Sara Moulton on Public Television. This particular show was dedicated to her former mentor Julia Child. Sara said that she learned many things from Julia that she still carries with her today. The things she mentioned are sound advice for living a happy and successful life. First, "always strive for excellence." Even if you are mowing the lawn, do the best job you possibly can—always let excellence define you. Second," never stop learning." This guarantees that life will never become boring for you and that you will never be a bore to other people. Finally, "have fun." Life is meant to be enjoyed to the fullest, so let it happen. This is why Julia Child always had a smile on her face and why so many people stood in line just to shake her hand.
---
The Self Esteem Credo


For many years, as a professional speaker often making a hundred presentations a year in the fields of education, sales, safety or positive living I would include my Credo in the close of my talks.

Often we would arrange to give away copies of this verse together with my Growth verse. It has appeared in many publications, one with over a million readers. I've received positive feedback on it from around the world reporting some wonderful results when it is read daily. With all the turmoil in this world today I figured this might help others refocus on something more pleasant than world news.
---
Channel 12 Coverage of Today's Decision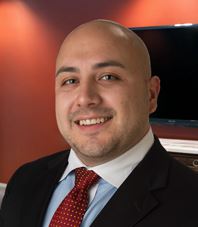 September 12, 2014 - U. S. District Court Judge John Sedwick granted Lambda Legal plaintiff, Fred McQuire a restraining order against the state of Arizona forcing the state to recognize his California marriage to his partner of over 45 years. George Martinez who passed away in late August. The order also forces the state to list Fred as his surviving spouse on his death certificate.

Jeremy Zegas of Why Marriage Matters and Will Knight from Aiken Schenk Hawkins & Ricciardi who represent the plaintiffs in Connolly v Roche, appear on KPNX Channel 12's Six O'Clock News. They respond to the recent developments and impact of the ruling by Judge John Sedwick to Lambda Legal's emergency request regarding Fred McQuire and his late partner, George Martinez.

Thank you Jeremy and Will for your perspectives.

.
---
US 9th Circuit Rules Arizona MUST Recognize Marriage of Same-Sex Couple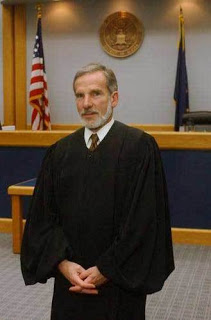 The marriage of George Martinez and Fred McQuire, a gay couple married in California, must be recognized in Arizona.

This decision gives some hope to the plaintiffs in our case on that way the court "may" lean on their case. Although not certain, other courts and the major change of public opinion may pave the way to a more diverse Arizona and a state that welcomes all people.
---
Marriage Equality Events Throughout Arizona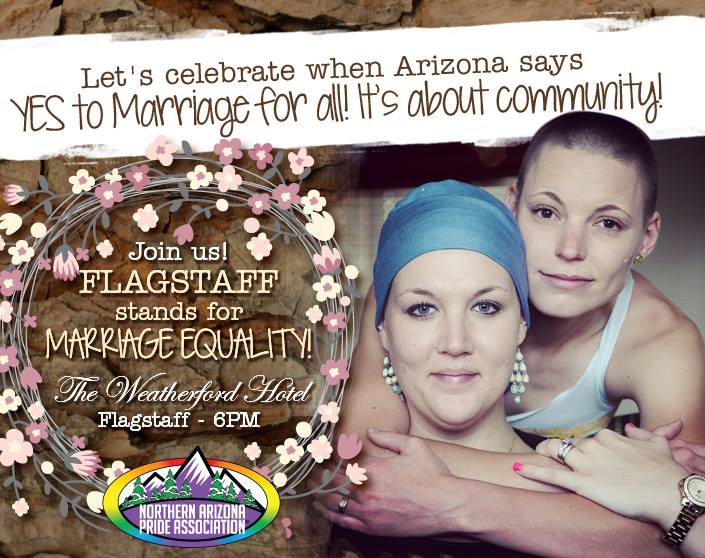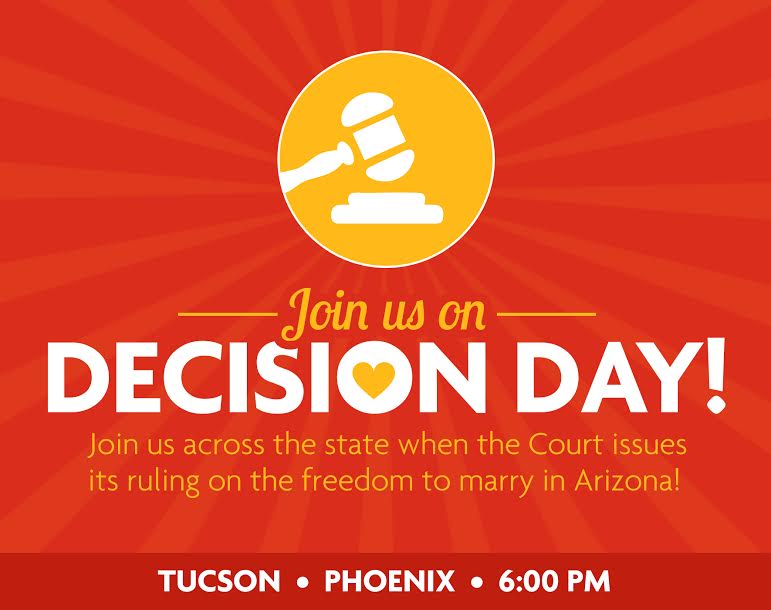 There will be many Marriage Equality events held throughout Arizona upon the decision of the judge. We are all hoping that they will be celebrations.

Regardless of the outcome, these events will still be celebrations as we plan for the future of full inclusive and diversity within our great State of Arizona.

In addition to the regular Press Conference to be held at our lawyer's offices, there will be other events held by many organizations throughout the state.
---