News Clips from and for our Clients
---
Life Advice from Julia Child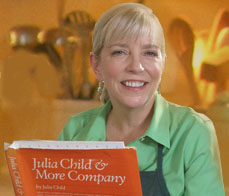 I recently watched an episode of Sara's Weeknight Meals hosted by Sara Moulton on Public Television. This particular show was dedicated to her former mentor Julia Child. Sara said that she learned many things from Julia that she still carries with her today. The things she mentioned are sound advice for living a happy and successful life. First, "always strive for excellence." Even if you are mowing the lawn, do the best job you possibly can—always let excellence define you. Second," never stop learning." This guarantees that life will never become boring for you and that you will never be a bore to other people. Finally, "have fun." Life is meant to be enjoyed to the fullest, so let it happen. This is why Julia Child always had a smile on her face and why so many people stood in line just to shake her hand.
---
The Self Esteem Credo


For many years, as a professional speaker often making a hundred presentations a year in the fields of education, sales, safety or positive living I would include my Credo in the close of my talks.

Often we would arrange to give away copies of this verse together with my Growth verse. It has appeared in many publications, one with over a million readers. I've received positive feedback on it from around the world reporting some wonderful results when it is read daily. With all the turmoil in this world today I figured this might help others refocus on something more pleasant than world news.
---
Channel 12 Coverage of Today's Decision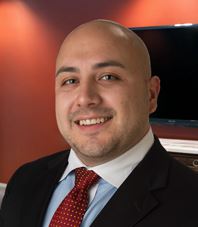 September 12, 2014 - U. S. District Court Judge John Sedwick granted Lambda Legal plaintiff, Fred McQuire a restraining order against the state of Arizona forcing the state to recognize his California marriage to his partner of over 45 years. George Martinez who passed away in late August. The order also forces the state to list Fred as his surviving spouse on his death certificate.

Jeremy Zegas of Why Marriage Matters and Will Knight from Aiken Schenk Hawkins & Ricciardi who represent the plaintiffs in Connolly v Roche, appear on KPNX Channel 12's Six O'Clock News. They respond to the recent developments and impact of the ruling by Judge John Sedwick to Lambda Legal's emergency request regarding Fred McQuire and his late partner, George Martinez.

Thank you Jeremy and Will for your perspectives.

.
---
US 9th Circuit Rules Arizona MUST Recognize Marriage of Same-Sex Couple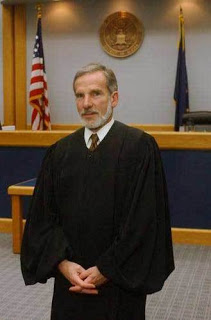 The marriage of George Martinez and Fred McQuire, a gay couple married in California, must be recognized in Arizona.

This decision gives some hope to the plaintiffs in our case on that way the court "may" lean on their case. Although not certain, other courts and the major change of public opinion may pave the way to a more diverse Arizona and a state that welcomes all people.
---
Marriage Equality Events Throughout Arizona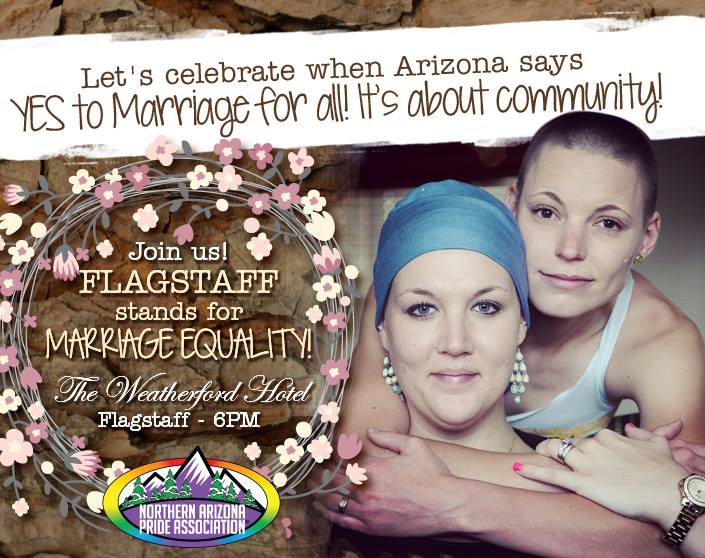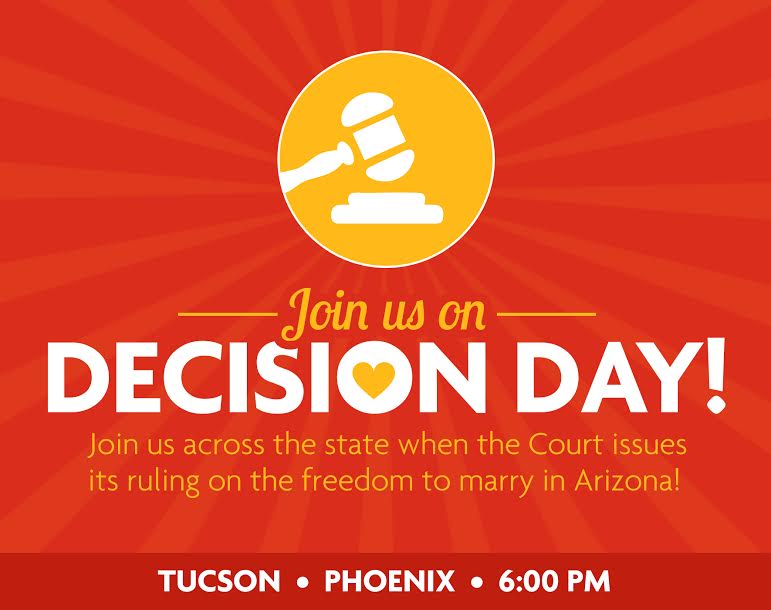 There will be many Marriage Equality events held throughout Arizona upon the decision of the judge. We are all hoping that they will be celebrations.

Regardless of the outcome, these events will still be celebrations as we plan for the future of full inclusive and diversity within our great State of Arizona.

In addition to the regular Press Conference to be held at our lawyer's offices, there will be other events held by many organizations throughout the state.
---
Old Smart Phones Can Make You Money!


As folks upgrade their phones, many folks wonder what they can do with their old phones. Well, it's money in the bank... or at least on your Amazon gift card.
---
Four Ways to Reduce the Intensity of Worrying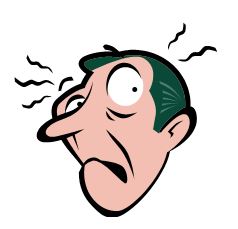 To worry is human. Even though we know it does no good, most of us are still prone to worrying. While worrying is next to impossible to avoid, there are some things we can do to reduce its intensity. First, don't worry alone–you're far more likely to come up with a solution to your concern if you share it with a friend. Second, learn more about the issue you're concerned with. You may find that your information is incorrect and you've been worrying about nothing. Third, open your eyes and look around you. You'll quickly find that that there are a lot of people out there who are facing far more serious problems than you. This will make your problem seem much smaller by comparison. Finally, if a problem or concern is eating you alive and there's nothing you can do about it, take a deep breath and let go. Remember, worry doesn't solve your problems or take away your troubles, but it does take away your happiness.
---
Gay Couples Can't Have Biologically Create Children Therefore...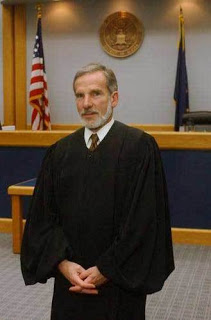 The very strange argument put forth by the State of Arizona's lawyers are saying, "namely the natural capacity to create children and to provide those children with their biological mother and biological father."

What about the marriages of senior citizens and straight couples that can't biologically have children, etc. Is the State of Arizona going to tear up and void these marriages also?
---
On Carryin' A Cane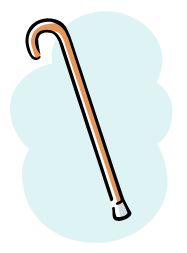 I was walking to my car in the parking lot at the Sportsplex where I'd had a good workout and I noticed a woman up ahead of me was carrying a cane but she wasn't really leaning on it at all. I said to her, "That cane is just for insurance, isn't it? And she said, "Yes. Since I had my knee replacements a while ago I seem to fall down at least once a year." I nodded and she continued. "One time I fell down right at the entrance to Cup A Joe's place. This farmer I didn't know came out and picked me up and carried me over to a chair at a table and said to me, "I guess this means we won't be goin' dancin' this afternoon."

I learned a lot in that simple encounter. She wasn't too proud to take a simple precaution and she'd learned to laugh on the way to gettin' older.
---
Laughter is a Powerful Medicine for many of Life's Ailments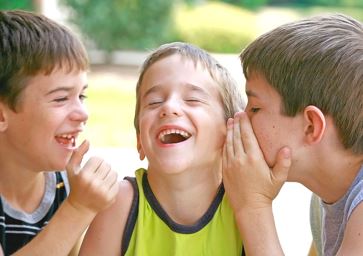 I'm sure you've all heard the phrase: "Laughter is the best medicine." According to an article on Daily Health Post, there are at least eight health benefits associated with that are backed by scientific research. The article points out that laughter relieves stress, lowers blood pressure, burns calories, reduces pain, lowers blood sugar, improves our immune function, helps us sleep better and improves out blood flow. What this tells us is that several good laughs a day will help keep the doctor away. So, make it a point to laugh more.

If you would like to read the complete article titled "8 Health Benefits of Laughter," please click on the following link: http://dailyhealthpost.com/8-health-benefits-of-laughter/
---
September Song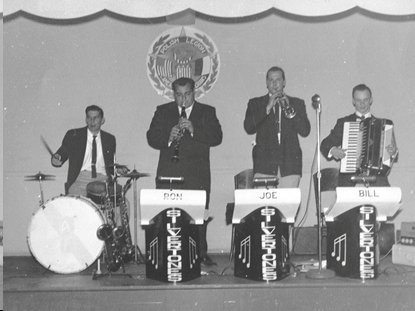 When I was a young man I wanted to change the world. Now that I am young no longer I want the world to change. When I was just back from serving in Korea I played with a dance band called The Silvertones. One of our most requested numbers from people of the "older generation" was a song called September Song. The old couples would come out on the dance floor and snuggle close. Here is the lyric.

"Oh, it's a long, long time from May to December
But the days grow short when you reach September
When the autumn weather turns the leaves to flame
One hasn't got time for the waiting game
Oh, the days dwindle down to a precious few
September, November
And these few precious days, I'll spend with you
These precious days, I'll spend with you,"

In this busy, troubled world it just might help if we'd all take a time out and snuggle and think about that lyric.
---
Republican Attack Ad Against Fred Duval Not Telling The Whole Truth


It's amazing that the 2014 Arizona Republican candidate for governor says he is going to run a clean campaign, but the attack ads started the day after the primary.

One ad targeting Democrat Fred Duval says Duval voted to raise tuition "Costing Arizona Students Nearly $5,000 more a year."

BUT THE REPUBLICANS ARE NOT TELLING THE WHOLE TRUTH.

The REPUBLICAN MAJORITY in both the houses of the Arizona Legislature voted to SLASH funding to universities by $428 million. That is 50 percent of its per-student funding. Let me repeat the Arizona Republican-dominated Legislature SLASHED funding to universities by $428 million. And Fred Duval was one of twelve members of the Board of Regents. Twelve people were responsible, not just one as the attack ad leads viewers to believe.
---
Ballotpedia - Fred DuVal


Polls and Background Data on Fred Duval.
---
Don't Believe The Lies! Jan Brewer Is Making Stuff Up


It's a shame that the attacks are already starting against the Arizona governor's Democratic Candidate, Fred DuVal.

According to Linda Valdez, a columnist for the Arizona Republic, "Gov. Jan Brewer has her facts wrong about Fred DuVal."
---
Fred DuVal Arizona Democratic Governor Nomination Acceptance Speech


Democratic nominee for Arizona Governor Fred DuVal gives his acceptance speech.
---
Don't Believe the Lies, Believe the Facts! More Visit Doctors


It's important to believe the facts, not the lies certain politicans shout out hoping they will gain votes. We need honest politicans that base their political decisions on facts.

60% of people with new coverage visited a doctor or other provider, went to a hospital, or paid for a prescription. 6 of 10 would not have been able to access or afford this care previously.
---
City of Maricopa Real Estate


Real estate in the City of Maricopa is always hot. With many Realtors in the City, it's easy to connect and find the home that fits your needs.
---
Arizona Republicans Start Slinging Mud - But Don't Tell All The Facts


The Arizona Republicans start slinging mud almost instantly after the primary, but stopped before they told the whole story. Which came first, the checken or the egg? Well, what came first is that the Arizona Republican-dominated Legislature SLASHED funding to universities by $428 million. That is 50 percent of its per-student funding. Let me repeat the Arizona Republican-dominated Legislature SLASHED funding to universities by $428 million.
---
Don't Believe the Lies, Believe the Facts! Poverty Uninsured Rate Fell


It's important to believe the facts, not the lies certain politicans shout out hoping they will gain votes. We need honest politicans that base their political decisions on facts.

In states that expanded Medicaid, the uninsured rate for people in poverty fell sharply from 28% to 17%. But there was NO significant change in nonexpanding states.
---
Ill Gay Veteran Pleads With Judge to Recognize His Marriage


Jamie Ross of Courthouse News writes on August 27, 2014, "A same-sex couple from Arizona asked a federal judge to recognize their marriage because one is dying of cancer and wants to leave his spouse his military veteran's benefits. George Martinez and Fred McQuire, who have been together for 45 years, were married in July in California, a month after Martinez, 62, was diagnosed with stage IV pancreatic cancer and told he only has months left to live. They met in Arizona in 1969 when McQuire was serving in the Air Force, and became a couple a year later.
---