Of the thousands of News "Nuggets" that are added to our databases each day, we try to select weekly a few that we feel challenge and inform our viewers/readers the most.
Recent postings from our clients....
Telling Someone to Relax Usually Increases their Stress Level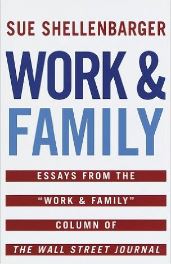 An article by Sue Shellenbarger, which recently appeared in The Wall Street Journal, pointed out an interesting paradoxical fact: "When someone is getting stressed out, one of the least effective (and perhaps most annoying) things to say is 'Relax.'" She goes on to say that while the person communicating this directive may have the best of intentions, telling someone to relax has the exactly opposite effect on most people. The article further points out that if you really want to help a stressed out person calm down, a better approach would be to say something like the following: "Looks like you're having a tough day…Tell me what's going on." This acknowledges the other person's feelings and provides them an opportunity to talk about those feelings. As a result, they begin to relax. This is advice worth hanging on to.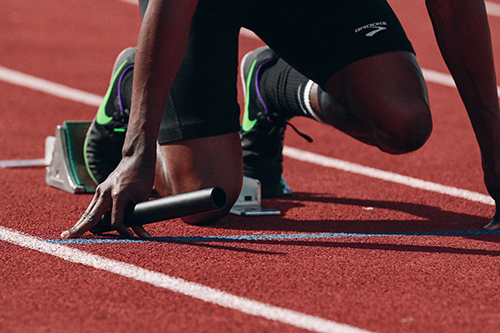 As I watched a number of Americans receive their gold medals my thoughts went back to that wonderful Broadway Musical South Pacific and to a song sung by that big ole tough woman they called Bloody Mary and the lines of that song that went "You've got to have a dream. If you don't have a dream. How you gonna make that dream come true."
When I was younger I had a list of dreams. When I got older I even started a Bucket List but somehow, along the way I misplaced that list. One time in my career I realized that I had made presentations in a whole lot of our 50 United States. It took me a while to dig around in my memory and in my files but in time I wrote down occasions where I had made presentations in 48 states. Of course I wrote down the names of those two remaining states which were Hawaii and Alaska. I started promoting my services to some Associations in Hawaii and Alaska. In time I booked the Hawaii Safety Council's annual meeting, spoke for them, then booked it again and over the years made presentations for the U.S.Navy at Pearl Harbor, then the Marines booked me. In Alaska I first booked their Safety Council and they had me back twice more. I worked there for a week another time for BP Amoco at Prudhoe Bay and so yes, I have made presentations in all 50 of these United States. If I hadn't set those specific dreams and goals I doubt that I could make that claim.
What about you? And what can we bring home from the Olympics in Rio that might make our lives a little better? What specific goals might we set? If you just search Google and Goal Setting you can get a world of instant advice.
So often when I am writing and I ask that question, "What about you?" I am reminded that when I point my index finger at someone I look down at my hand and three fingers are pointing straight at me. And so I must now ask the question, "What about me?" What are my dreams going to be; what goal will I set, and when will I begin? And if I can't locate that old bucket list when why don't I start a new one?
Bloody Mary was a wise old woman. "We've got to have a dream. If we don't have a dream, how we gonna make that dream come true.?"
Home Made Banana Bread by Joe Connolly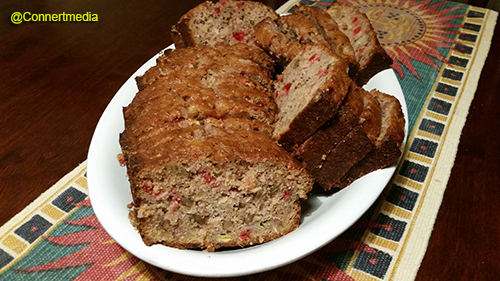 Home made banana bread straight out of the oven. One of my favorite recipes. Comes out moist, easy to cut. This recipe works perfect to make small loaves for gifts.
On May 26, 2009 the California Supreme Court issued a ruling upholding the constitutionality of Prop 8 which bans gay marriages in the state. Soulforce of Colorado held a nonviolent direct action that same afternoon to protest the ruling and also remind Colorado that marriage equality does not exist here either. The direct action had two parts. First, there was a traditional picket along Colfax in front of the Webb Administration Building. Second Soulforce volunteers staged a sit-in at the clerk and recorder's office where marriage licenses are issued.
Terry Pochert and Joe Connolly visit The Court of Two Sisters Restaurant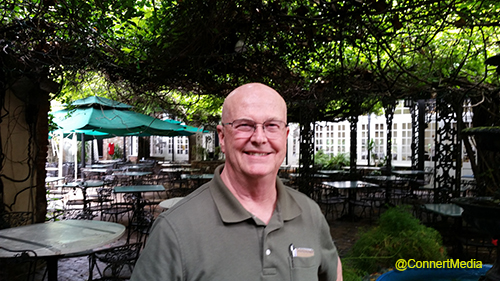 One of the most historic restaurants in the French Quarter is The Court of Two Sisters. During a recent visit to New Orleans, Terry Pochert and Joe Connolly visited this famous restaurant. Terry often visited the French Quarter when he was stationed in Bilixoi Mississippi during his military days. So it was nice to know that the restaurant he visited then is still going strong.
Sound Advice for Those Who Want to Fail at Life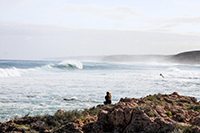 A friend of mine posted an Instagram photo on Facebook which contained the following message:
3 Ways to Fail at Everything in Life
Blame all your problems on others.
Complain about everything.
Not be grateful.
People who live by the above three principles spend most of their time making themselves and everyone around miserable. These are the kind of people no one wants to be around because the experience is anything but pleasant. As a result, they travel through life pretty much alone. No one is there to help them along the way, pick them up when they're down or offer encouragement when they need it. Their life is a lonely, dark and pathetic journey with little or no fun or excitement. There really is no reason to live like this. If you've fallen into this kind of behavior pattern and want to turn the situation around, all you have to do is take ownership of your problems and do something about them, stop complaining and be thankful for the things you have. Remember the story of Scrooge in the movie A Christmas Carol. He had spent most of his life living the "3 Ways to Fail at everything in life." He was always grumpy and people were afraid of him, but when he turned things around, everyone embraced him and a smile returned to his face.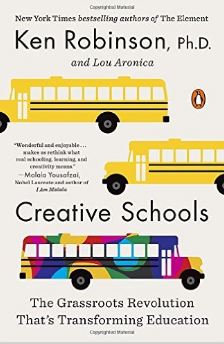 Watching a Ted Talk one day I discovered Sir Ken Robinson, a leading thinker on transforming education. He argues that the education system should focus less on standardized testing and more on developing an environment where students can realize their potential – not just through STEM curriculum but also through imagination and creativity.
As I listened to his talk I went back to my youth and remembered the continuing penalties I paid because of my habit of thinking differently, of exercising my imagination.
Dr. Robinson said this, "Many highly talented, brilliant, creative people think they're not — because the thing they were good at in school wasn't valued, or was actually stigmatized."
Here is another quote from his lecture. ""We are educating people out of their creative capacities."
And another, "If you're not prepared to be wrong, you'll never come up with anything original."
Here is the source. Schools Kill Creativity (TED Talk 2/2006) You can find this at Ted.com
Just hearing the words "Creativity" or "Imagination" makes my heart beat faster.
One thing about getting older is that you can keep discovering sites like the above again and again and each visit it seems all new and triggers your imagination with yet a new direction. Someone said, the good thing when your memory is failing is that each meal is a new adventure.
Taking a Book with You Makes Waiting go much Faster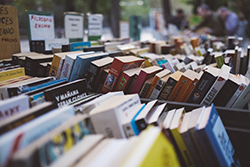 When you go to places like a doctor's office, an airport or a tire shop, chances are you're going to do some waiting. I have found waiting to be much more tolerable if I have a book with me. The other day, the air conditioner in my car wasn't working. My plan was to drive my car to an auto repair shop to get it fixed. I didn't know how long the wait would be, so I took two books with me plus a note pad. As I was about to pull onto the freeway, my car started jerking and I could smell that the engine was hot. I stayed on the frontage road, put the car in neutral and coasted for as long as I could and then nursed the car into a parking lot. I called for a tow truck and was told it would be at least an hour. Because I had those books with me, the hour passed quickly. When I got to the repair place, I was told the wait would be three or four hours. During that time, I finished one book, started another and wrote an issue of my Weekly Reminder. In the middle of all this, my wife called and asked how I was holding up. I told her that I was making believe that I was on a mini vacation at an exotic venue. Yes, it wasn't the day I had planned, but because I had those books and note pad, the time passed quickly and I was relaxed in what could have been a stressful day.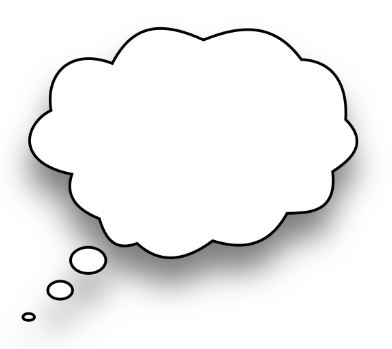 Recently I watched both the Republican and then the Democratic National Conventions and I listened to and studied the speakers and it suddenly hit me as I watched Bill Clinton speaking, just how far the Art of speaking had come since I first started studying this craft back in the early 1970's. The proper use of the teleprompter has brought elocution to an all new level.
I pulled up the text for Bill Clinton's speech and then I looked again at the speech Michelle Obama had delivered and studied that cold bare print. I tried reading the text of both speeches and my words sounded empty and lifeless.
I have never been able to read a speech.
When I watched Donald Trump reading a speech he lost all of his magic. Working from just his list of prompt notes I'd call his style "Rantin' and Ravin'" but he has a powerful impact on his audiences and he proved that what he was doing brought in the votes in the primary elections, so much so that he beat out sixteen other candidates and won the nomination.
I was dazzled by both Bill Clinton and by Michelle Obama. Their mastery o using telepromptors was magnificent.
Donald Trump has a somehow hypnotic impact on his followers. Adolph Hitler had that same sort of hypnotic effect on his listeners too. In his book Mein Kompf, Adolph Hitler devoted a whole chapter to public speaking and handling mass audiences. If you check out old newsreels about how Hitler came into power you can see his mastery of speech with massive audiences. He was a spellbinding speaker. Don't get me wrong. Hitler was an evil, demonic dictator, but he was a heck of a speaker.
When Trump reads from a script, no matter how good the speech prompters might be, for me, he loses his magic.
So what have I learned from all of this hours of TV I have been exposed to? First, please let me tell you of a little experience I had sitting in a doctor's office the other day. A heavy set man came in with his wife and sat down across from me in the waiting room. After about a minute his telephone made some noises and then a solemn voice said loudly, "Bullshit Alert!" "Bullshit Alert!"
He took his phone from his pocket, looked at it and determined that is was a nuisance call and erased it.
I sat there mystified for a moment and then I leaned over and said to the man and his wife, "Excuse me. Did your telephone just say "Bullshit Alert! Bullshit Alert!" and his wife got red in the face and apologized. I was reading a book about writing comedy and I showed it to her and said, "Oh, don't apologize M'am. That was great! It applies to most of the phone calls I have received lately."
After listening to the first hour of convention speeches I wished, oh how I wished I had that man's phone available to me. If I had it I would play that message every fifteen minutes or so just to keep things in perspective.
... and you think Donald Trump can "run" a country?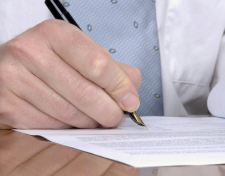 Dear Max,
It's Memorial Day and I'm thinking about Korea and about you, Max. You and those other G.I's they carried off on liters from that damn, beat-up powder-topped hill we called Old Baldy. We were fighting so that the world would be safe for democracy. Maybe we did a lousy job of it Max, because people are still killing each other for the same reason.
Oh, I remember you Max. You didn't talk much, but we spent every moment together, sitting in that stinkin' bunker, through those long nights. We took turn on watch, putting our lives in each other's hands for a couple of hours sleep.
Max, I remember how we went without food for two days because somebody screwed up in our supply lines. Finally, I got so disgusted that I crawled up to the Command Post. While I was there those rounds came in.
Later, when I went back to our bunker, I found you Max. You and that other guy I'd never known before. I guess he was just passing by when that barrage came in and he jumped into our hole and he met death there for me.
So I'm still here to remember you Max; you and that other guy and that beat up hill where we chose to meet the enemy and say, "Hold it! We've come to make this world safe for democracy." They didn't listen, Max, and they killed you.
Max, I've got the feeling that maybe we made that trip overseas in vain. That the place to make the world safe for democracy is right here and the time is right now. What we've really got to remember today is that war is hell and that death is real and what the world needs right now, Max, is love. Love and a lot more love. Not a lot of men running across oceans to make the world safe for democracy.
You didn't say very much, Max, but I remember what you did say. It seemed pretty corny right then. You said, "Man must learn to love his fellow man."
Max, it is finally beginning to make sense to me. Like you said, Max, Love is the answer.
Signed,
Your Buddy Art
The Korean War: A History (Modern Library Chronicles)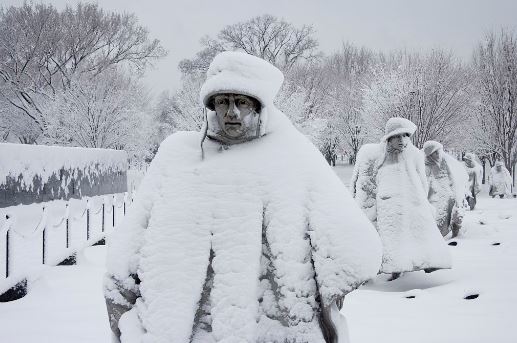 For Americans, it was a discrete conflict lasting from 1950 to 1953. But for the Asian world the Korean War was a generations-long struggle that still haunts contemporary events. With access to new evidence and secret materials from both here and abroad, including an archive of captured North Korean documents, Bruce Cumings reveals the war as it was actually fought. He describes its origin as a civil war, preordained long before the first shots were fired in June 1950 by lingering fury over Japan's occupation of Korea from 1910 to 1945. Cumings then shares the neglected history of America's post–World War II occupation of Korea, reveals untold stories of bloody insurgencies and rebellions, and tells of the United States officially entering the action on the side of the South, exposing as never before the appalling massacres and atrocities committed on all sides.
Elegantly written and blisteringly honest, The Korean War is, like the war it illuminates, brief, devastating, and essential.
How Southwest Airlines took care of its Inconvenienced Passengers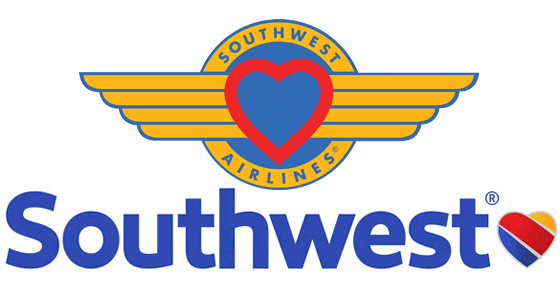 Recently, Southwest Airlines experienced a technical outage forcing it to cancel about 2,300 flights causing extreme inconvenience to a quarter of a million passengers. Lines were long, tempers became short and there was a lot of waiting before the situation was sorted out. Southwest provided refunds to passengers who asked for them and allowed them to book a different flight at the same price. In addition, every affected passenger received an email from Southwest CEO Gary Kelly with a subject line that read, "Sorry isn't enough for your last trip…." Mr. Kelly went on to say, "To be blunt, we failed you and that is simply not acceptable to me. For that, please accept my heartfelt apologies…In a sincere effort to show you how much we would like another chance, we are offering you 50 percent off your next Southwest Airlines flight…I sincerely hope you take us up on this offer so that we may thank you in person for flying Southwest Airlines." Things like this in the airline industry happen, although normally not on this scale. It's what an airline does after they happen that demonstrates its commitment to its customers. In this case, Southwest came through with flying colors. People talk about these experiences. If they are handled well, they can actually increase customer loyalty.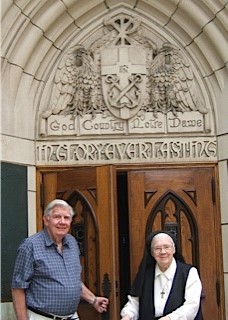 I remember the day I first started writing a newsletter. It was in 1988 and I had just returned from the National Safety Congress at McCormick Place in Chicago. As I recall I had done the Early Morning Sessions two days and also a Keynote for the young people at the conference. I had a booth and had manned that for three days. No sales were allowed and I had given away over 2,000 copies of a book I created for the Congress, titled modestly, "World's Greatest Safety Meeting Idea Book and had come home with nothing but about 500 business cards. I can still feel that disappointment I had as I looked at those cards. I had hoped to lock in several bookings and sell many books but sales were not allowed. I had closed no bookings and the fee they paid me did not even cover what they charged for the booth space.
As I examined that stack of cards I wondered how I might contact 500 people. All I had was a part time office worker. Paula had enough work on her hands already keeping up with the books I was writing and the financial books and such. I visited my local printer and we figured out a format we might use. It would be four pages 8 ½ X 11" folded in half for mailing.
When I sat down at my typewriter those four pages seemed enormous to me but I soon had them all filled and I'd had a friend take the cards and make a set of mailing labels. We made copies and we were set for four mailings. I already had ad sheets on my books and tapes and another on my services and that first day at my typewriter I was already wrestling with the material to get it all into the four pages.
I had an artist named Bill Tatroe who illustrated my books and he came up with a logo and a cartoon and then I hired a mom of three children who was overjoyed to place commemorative stamps and labels on each item and in no time we had a mailing out to everyone who's business card I had obtained. (How easy that would be now - 28 years later! Should I ever complain about how everything has changed Jean will likely ask me to read this again.)
I can still remember taking that load of mailings to the Post Office and then we all crossed our fingers and waited for the results. The first phone call came on the third day and ordered just one book. Later in the day a lady from DuPont Corporation called and I sold them 1,000 copies of the book on Safety Meetings which more than paid for that thousand and the 2,000 I had given away. A little profit allowed us to do the first of many reprints of this little book.
The results from that first newsletter were amazing. In fact, they kept me busy speaking for the following five years. I sent out four newsletters the first year and then I bought a mail list of safety directors and sent out 10,000 copies of that fourth one.
A friend of mine named Charles "Tremendous" Jones did a great speech that said "You've got to give to get. Give to get! That's right. You give to get but you don't give to get something back. That isn't giving, that is trading. You give for the pure joy of giving. When you do that you are generally blessed."
That is what we did with those 2,000 books we distributed at that Congress. That is what we did and still do with our newsletter. We have tried to put a smile on people's faces. To share an idea or two. To let people, friends and customers know we are still alive and to just say "Hey!" We have been truly blessed.
An Example of an Inconvenienced Airline Passenger with a Great Attitude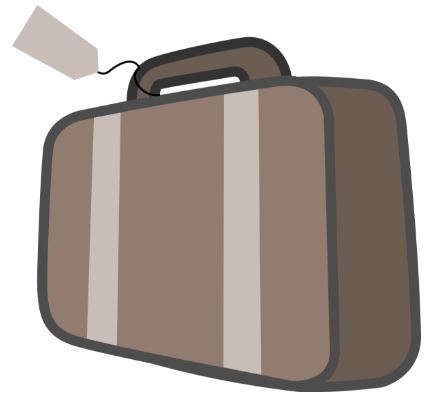 A recent issue of The Arizona Republic carried an article written by Alexis Egeland and Samantha Incorvaia which featured an inconvenienced airline passenger name Elijah Rubin. Mr. Rubin was scheduled to fly from Phoenix to Detroit on Southwest Airlines. He arrived at the airport at 8:00 am and was told that his flight was delayed for four hours. His comment was,
"Things happen." Four hours later, the passengers boarded the plane only to learn that the flight was cancelled. Mr. Rubin then waited in line for three hours to get his ticket refund and then booked a ticket on American Airlines which cost him $1,200 because was last minute. He then went to Southwest to retrieve his luggage and they couldn't find it. It's now 8:00 PM. He stayed at the airport until 2:00 am waiting for his luggage and finally went home. He came back to the airport the next morning and still no luggage. At this point many people would have become irate making themselves and those around them miserable. Mr. Rubin, on the other hand, maintained his composure throughout the entire ordeal. Here's what he had to say about his experience: "At least this is teaching me patience—that's a lost art." What a great example of how to deal with a very trying and inconvenient situation. Traveling would be so much more pleasant if more passengers followed Mr. Rubin's example.
Veterans - Look Who Voted Against You
Look who voted against S. 1982 - Comprehensive Veterans Health and Benefits and Military Retirement Pay Restoration Act of 2014. Is the Republican GOP your friend?
Your vote in November 2016 is more critical than ever. These folks need to have their terms terminated.
Lord make us instruments of Thy peace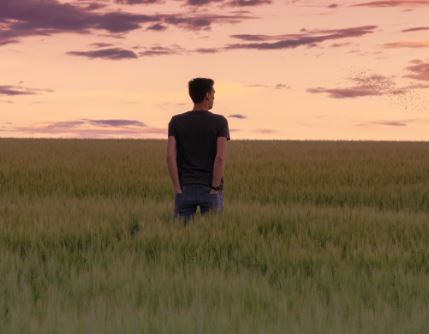 "Lord make us instruments of Thy peace."
This idea came to me recently as I watched a press conference involving those police leaders in Baton Rouge, Louisiana, following the murder of three policemen. One opened his comments with "Lord make us instruments of Thy peace." How perfect this seemed to me. Using this prayer of St. Francis as a tool to bring change and understanding and love.
Do you ever look at the world news these days and feel totally useless, absolutely powerless to do one single thing to make this a better world?
Sometimes I think we all feel that way. In 1992 I set out on the first of the year determined to make a difference, every single day. It brought me a great deal of joy and contentment. Then I wrote my book titled "Love Is The Target".
For my guide I used The Prayer of St. Francis.
This prayer begins with what I call "The seven petitions."
"Lord, make me an instrument of your peace,
Where there is hatred, let me sow love;
where there is injury, pardon;
where there is doubt, faith;
where there is despair, hope;
where there is darkness, light;
where there is sadness, joy;"
Since there are seven I singled out one for each day of the week and thought about it, prayed about it and watched for opportunities where I could work to put this into action and then I did my best to make something good happen.
Next in this prayer are our requests followed by words of wisdom.
"O Divine Master, grant that I may not so much seek to be consoled as to console;
to be understood as to understand;
to be loved as to love.
For it is in giving that we receive;
it is in pardoning that we are pardoned;
and it is in dying that we are born to eternal life.
Amen!"
Amen! So be it! And this is our call to action, "Now let's get to work making this a better, more loving and peaceful world."
Want to make this your prayer? Just add the word "Please" to the front end.
At the bottom of the prayer sign your name and you might write the word "Together" Thus you join hands with others all over this world who are striving to make this a better world.
Here is the Prayer with my suggestions.
(Write "Please" here to make this your prayer.)
Lord, make me an instrument of Your peace;
Where there is hatred, let me sow love;
Where there is injury, pardon;
Where there is doubt, faith;
Where there is despair, hope;
Where there is darkness, light;
And where there is sadness, joy.
O Divine Master,
Grant that I may not so much seek
To be consoled as to console;
To be understood, as to understand;
To be loved, as to love;
For it is in giving that we receive,
It is in pardoning that we are pardoned,
And it is in dying that we are born to Eternal Life.
Amen.
(Write the word "Together" bonding with others who will join you in this plan.)
Now sign your name here. _________________________________
It is your signed commitment to making this a more loving, peaceful world.
Melania Trump Lied About Writing Her Own Speech With Little Help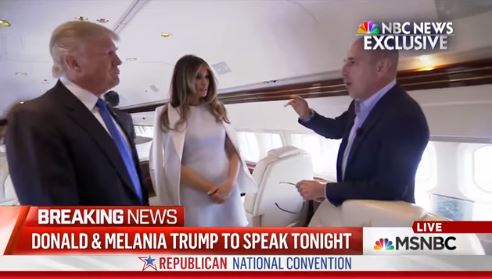 In an interview with Matt Lauer from NBC, Melania Trump said, "I read once over it and that's all, because I wrote it, and we as little help as possible."
The speech appears to be copied word-for-word from Michelle Obama's 2008 speech to the Democratic National Convention. How can both be true?
Then to make matters worse, a Trump staffer supposedly is taking the fall for the plagiarism.
Republican Platform Condemns Supreme Court Ruling - United States v. Windsor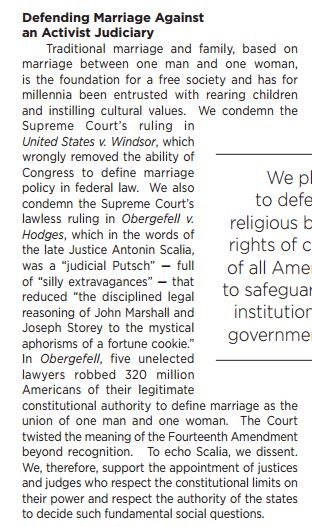 "Traditional marriage and family, based on marriage between one man and one woman, is the foundation for a free society and has for millennia been entrusted with rearing children and instilling cultural values. We condemn the Supreme Court's ruling in United States v. Windsor, which wrongly removed the ability of Congress to define marriage policy in federal law. We also condemn the Supreme Court's lawless ruling in Obergefell v. Hodges, which in the words of the late Justice Antonin Scalia, was a "judicial Putsch" — full of "silly extravagances" — that reduced "the disciplined legal reasoning of John Marshall and Joseph Storey to the mystical aphorisms of a fortune cookie." In Obergefell, five unelected lawyers robbed 320 million Americans of their legitimate constitutional authority to define marriage as the union of one man and one woman. The Court twisted the meaning of the Fourteenth Amendment beyond recognition. To echo Scalia, we dissent. We, therefore, support the appointment of justices and judges who respect the constitutional limits on their power and respect the authority of the states to decide such fundamental social questions."
---
---
The Secret Life of Pets Little Golden Book (Secret Life of Pets)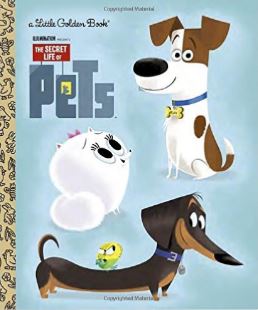 This Little Golden Book peeks into Illumination Entertainment and Universal Pictures' The Secret Life of Pets, a comedy about the lives our pets lead after we leave for work or school each day. It's perfect for boys and girls ages 2 to 5!
Pet ID Tags | 8 Shapes & Colors to Choose From | Dog Cat Aluminum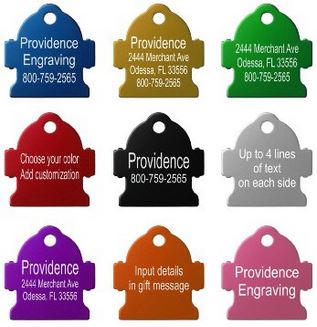 Premium Quality Anodized Aluminum Pet Tags by PROVIDENCE ENGRAVING. We manufacture all of our pet tags in the USA so please confirm that you're purchasing from PROVIDENCE ENGRAVING to ensure that you receive the high quality product reviewed and pictured in this listing. Please continue reading for SHAPE, COLOR, & SIZE OPTIONS as well as PERSONALIZATION INSTRUCTIONS. Small = approx. 1", Large = approx 1.5"
AKC Pet First Aid Kit, Red
50 pieces in an organized soft case with handles
For emergencies and everyday use
Extra room to personalize for your pet
Important pet safety information
Unbeatable value
Natural Nutrition for Dogs and Cats: The Ultimate Diet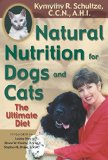 "In these pages, Kymythy Schultze has provided an excellent nutritional text to help us build a healthier life for our animal friends". (Dr. Stephen R. Blake, Jr., D.V.M.). "[This book is] an excellent starting point for us all. Its pages are filled with helpful hints, good advice and most important, logic and common sense". (Dr. Bruce W. Cauble, D.V.M.).
How to Become a Veterinarian: A Complete Guide to Fulfilling Your Dream Paperback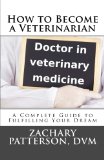 Do you dream of becoming a Veterinarian? Want to make that dream a reality? Based on his experience of graduating in the recent past and from working in the veterinary industry, Dr. Patterson provides insight and clarity to what can be a difficult and complicated journey. Ideal for children ages 10+, "How to Become a Veterinarian" is a must have how-to guide for the aspiring veterinarian. Each section of this book outlines steps to methodically progress towards the ultimate goal of becoming a veterinarian. By breaking down the path into multiple smaller stages and focusing on specific goals during each stage, you too can realize your dream of becoming a veterinarian.
US Pets
At US Pets, they know how important your pet is to you and they know what you want. You want to be able to safely and easily provide what your animal needs when they need it. You want speedy, secure shipping right to your door. Most importantly, you want to be able to take care of your beloved animal without breaking the bank! They know all these things and more because all those at US Pets are pet owners and they treat their animals like their children! They set out to provide everything that a dedicated owner would want to provide for the more furry members of their family at prices that are fair and without the hassle and gimmicks you often find yourself having to deal with when you just want to quickly shop and move on with your day.
See Spot Live Longer PDF DOWNLOAD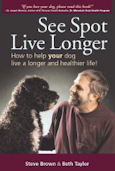 An incredible book made available through the GoodDog.com website and only available in the Connert Media, Inc. Shop. This book, which is now out-of-print, is available as a PDF download vor this discounted price.
Steve Brown is the developer of various treats and foods found at independent pet food store, natural food store and veterinarians through the nation.
Beth Taylor has spent the past 15 years teaching people how to train, exercise and feed their dogs