Of the thousands of News "Nuggets" that are added to our databases each day, we try to select weekly a few that we feel challenge and inform our viewers/readers the most.
Recent postings from our clients....
An 87-Year-Old Man's Goal for 2017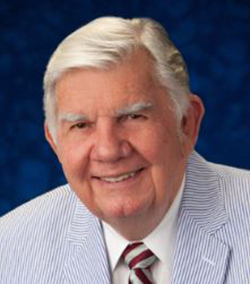 International author and speaker, actor, playwright and former railroad executive, Art Fettig will turn 88 this coming July. Someone recently asked him what his goals were for 2017. He responded by quoting a phrase an old Bee Gees song: "stayin' alive." By saying "stayin' alive," Art didn't mean merely to continue to exist. Rather, his goal is to continue to try to discover new ways to help make this world a better place. As he put it, "I want to discover different avenues for reaching people and touching their lives in a positive way. As long as I can still walk into a room and share a smile or a laugh or bring just one ray of sunshine into somebody's life then I plan to do it. And if I can no longer walk into a room, then I pray that I will find a way to ride into a room somehow and share the joy of living." If all of us adopted Art's goal for the coming year, the world would indeed become a better place.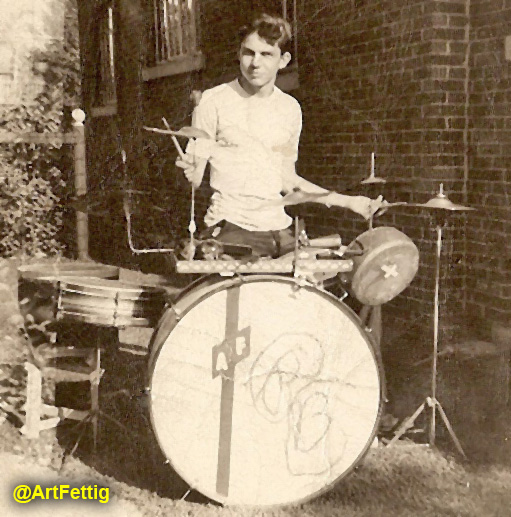 My first musical instrument was a telephone book. It was a hefty instrument being from Detroit, Michigan. I bought a pair of jazz brushes and sat down on a stool right next to the old seasoned piano in the basement of the home of a guy named Pat Boyer and we would play for hours the two boogie woogie songs we had in our repertoire. One was Pinetop Boogie and the other wasn't. I can't recall ever playing in public with that telephone book but a few months later when I graduated from the 8th grade I moved up to a set of drums. I just now pulled up Pinetop Perkins and found him on the net playing his famous Boogie Woogie number at the age of 95. I pulled out my Research Triangle Park Greater Durham, NC yellow pages and then ran upstairs for my jazz brushes and played along with the original Pinetop Perkins and life was good, believe me. They asked Pinetop his secret to longevity and he said, "I like it here." Sounds good to me.
Acts of Kindness Always Leave You Feeling Happy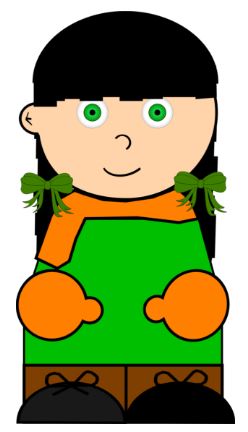 A subscriber sent me an email regarding an act of kindness she had performed. It contains an important lesson and I'd like to share it with you. "About 2 weeks ago, I was at the dentist for my semiannual cleaning. I've seen the same hygienist and assistant for years. It was really cold here at the time and I had on a nice cashmere scarf. While hanging up my coat and scarf the assistant remarked on its softness, loved the colors, and playfully wrapped it around her neck. She asked if she could wear it for a little bit as she'd been cold all day. 'Sure,' I said. 'In fact, why don't you wear it forever. Keep it as my gift.' She thought I was joking until I finally convinced her I was serious. The joy and gratitude on her face was my great joy seeing her so happy. It was a little gesture and made her happy. I felt happy all day knowing she was happy. Amazing how that works." We all need to perform more acts of kindness. The payoff for doing so is fantastic and it makes the world a better place.
In the End, Love is the Only Thing that Really Matters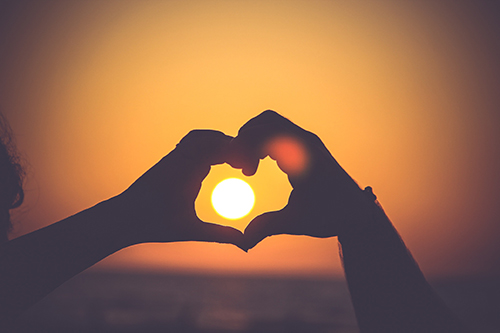 A friend of mine made a very touching post on Facebook regarding her elderly mother and it contains a universal truth that all too many of us tend to forget. I'd like to share her post with you: "When you reach the end of your life and your youth and looks and talents and accomplishments are behind you. When you are motionless in a bed, unable to grasp even the smallest of objects and the last remnants of dignity are stripped away, what is left is one thing. The most important thing. And, that is the pure love that exists between you and others. Yesterday, I was blessed to hear my dear mother tell me that she loved me, even though she can barely get words out. I love you too, mom. I love you, too...." This is a lesson that all of us need to be reminded of again and again.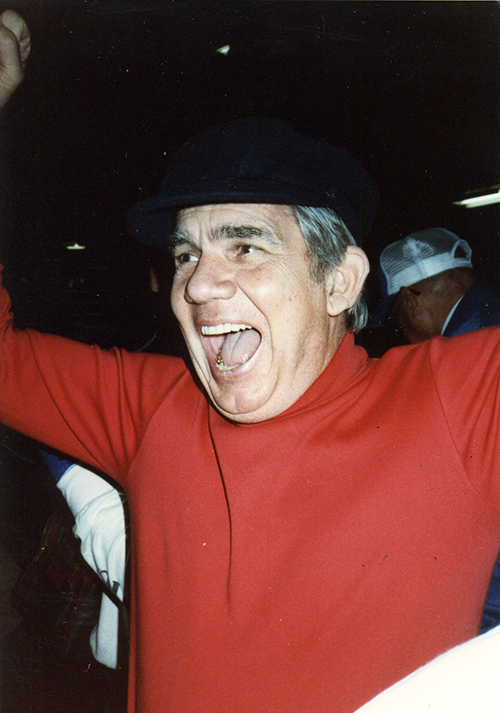 It was December 15th, 1989, my final speech booking of my busiest year yet as a professional speaker and I was booked for a full day of speeches in the Catskill Mountains in New York.
Here is how Dennis H McLean, Superintendent of their Margaretville, New York School summed it up.
"Dear Art, Our school and community at this little mountain town were touched by your inspirational program on Self-Esteem. Your speeches and poetry were enjoyed by people from five to ninety-five years old as witnessed by your visit to the skilled nursing facility at the local hospital and by our young people, kindergarten through senior high school. Best wishes to you and keep up the good work."
I'd made ten presentations that day, the most ever, and when I arrived back home in Battle Creek, Michigan my throat was sore and voice was gone. I decided to get to a specialist immediately and luckily got right in to see a throat doctor. She explained that I had strained my vocal cords and prescribed an inhalant. She said I must not talk for at least two weeks. "No talking at all." She said. "If you do you might permanently damage your vocal cords."
I had a silent Christmas and on the 26th I received an urgent phone call from a Booking Agent in Charlotte, North Carolina. She explained that the DuPont plant at Kinston, North Carolina had a speaker cancel out for their Safety Kickoff, January 3rd, 4th and 5th.
I swear I limited my conversation to four or five words. "Yes" I had the dates open. "Yes" she had my top fee right plus travel. "Yes" she would e-mail me a confirmation and "Thank You!"
I hung up the phone and realized that DuPont was the #1 corporation in America in Safety and I recalled that the Kinston Plant held the all time record for safety. What an honor to be working for the best of the best.
I began praying extra hard. I still hadn't talked on my way to Kinston and I arrived early in the morning and met with the sound crew. I was both anxious and scared and a guy named Mike was in charge. I explained to him about the trouble with my throat and how I needed his help. His response was music to my ears. "No problem, man! If you can whisper I can make you sound like radio broadcaster Paul Harvey. With our equipment I can turn up the volume and give you some echo and we'll do fine."
I did nine presentations in three days and this is what John & Libby, the folks in charge of the Safety Kickoff at Dupont wrote me.
"Dear Art: Thank you for the excellent job you did at our Kinston DuPont Site 1990 Safety Kickoff and Business Meeting. We particularly appreciate the effort you made to meet our requirements on such short notice.
You were well received by all of our employees. Your message was so sincere because it came from your personal experiences. Most of the time the audience was spellbound. I asked several of our employees to give me a one-word description of your presentation. They choose entertaining, humorous, sobering, inspiring, uplifting, rewarding, rejuvenating and caring. All were very complimentary of both your formal presentations and your casual break-time conversations.
You put an enormous amount of energy into your work and it pays dividends in the impact you have on those who come in contact with you. Keep up the good work."
We will definitely recommend you to others in our company and community who are looking for an energetic, well-informed professional speaker."
That was 27 years ago and I haven't stopped speaking since.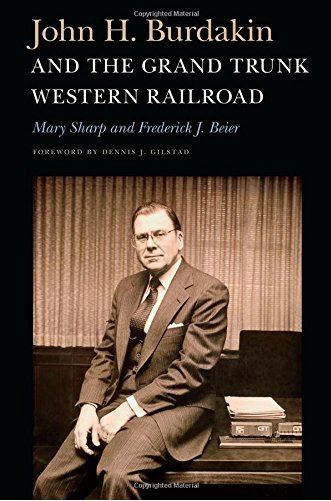 My daughter, Nancy, phoned today to say that she had been reading through the achieves of our newsletters and one article about how I called John Burdakin, the Vice President and then soon to be President of Grand Trunk Western Railroad and asked if he would come to Kalamazoo with me and visit our employee who had suffered triple amputations when some box cars rolled over his body. "He's a tough guy and he is going to recover." I explained to Mr. Burdakin. "Yes, I would love to visit him." he responded and that visit was what was responsible for a major change in our safety program and soon GTW started winning national awards for their safety performance.
Nancy told me that what struck her about the story was that Mr. Burdakin was not some untouchable corporate figure at headquarters, he was a real person with compassion. All he needed was a nudge. Then she said that so often she hesitated when she thought of inviting someone to a meeting or an event and how life changing and important that invite, when she made it, turned out to be to her friends.
Sometimes all we need is a nudge. Wouldn't it be wonderful if we all made 2017 the year of the nudge where we all reach out to touch the lives of those around us in a positive way? Thanks Nancy, for the nudge.
Mariana Carper in LSS of the Southwest Newsletter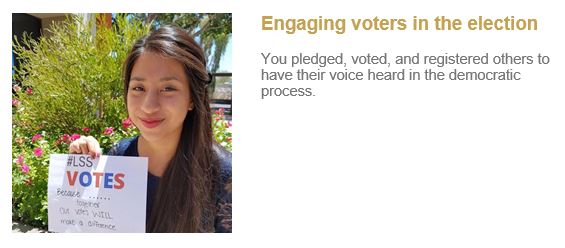 It's always fun to see one of our students in other organization's newsletter. In this case, it's the End of Year 2016 newsletter from Lutheran Social Services of the Southwest (LSS-SW).
Mariana Carper supported LSS-SW by getting pledges, encouraging voting and registering others to have their voice heard in the democratic process.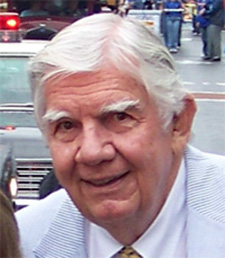 Recently somebody asked me,"Art, what are your goals for 2017?" and I began singing that old Bee Gee's song from 1977, "Ah, ha, ha, ha, stayin alive, stayin alive. Ah, ha, ha, ha, stayin alive."
When you ask a little kid how old he is he will hold up four fingers and say, "I will be five next month." Ask me and I will tell you, "I will be 88 in July."
My friend Ed Myles who is the same age summed it up this way. "Art, I don't have an enemy in the world. I outlived all them bast - - - s."
One of my goals for being 87 was to finish my autobiography but to really finish that I would have to drop dead. I would much rather carry on and face the challenge of discovering new ways to help make this a better world. I want to discover different avenues for reaching people and touching their lives in a positive way.
As long as I can still walk into a room and share a smile or a laugh or bring just one ray of sunshine into somebody's life then I plan to do it. And if I can no longer walk into a room then I pray that I will find a way to ride into a room somehow and share the joy of living.
So what is my goal for 2017? To "never give up! Never give up! Never give up!" Winston Churchill said that so many years ago and it saved a nation.
I'm stayin' Alive! Stayin' Alive!
Lady Gaga Tells Fans that Kindness is More Important than Fame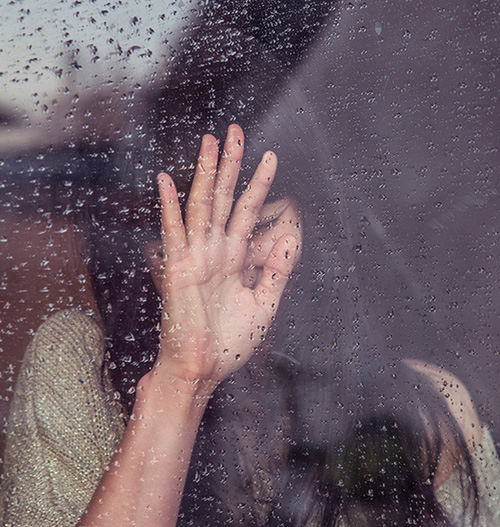 According to an article which appeared in theguardian.com, Lady Gaga was in London recently promoting her new album. As she spoke to her fans, she made it clear that kindness is far more important than anything having to do with fame. As she put it, "Money has been put on a pedestal, beauty has been put on a pedestal, celebrity has been put on a pedestal. I have travelled the world and seen the happiest people in the poorest parts of the world. Their values are intact. In the richest homes, I meet the saddest and most depressed people. With this album, I wanted to remind the whole world and my fans that the most important things are love and kindness. Kindness is what will create harmony, not celebrity and not fame." Lady Gaga seems to be a very well-grounded celebrity with a message for all of us.
The Obama's Last Christmas in the White House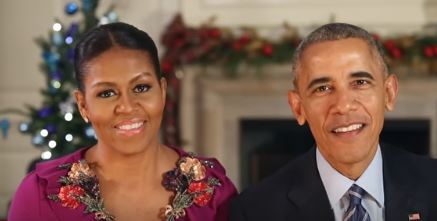 President and the First Lady wished all Americans a Merry Christmas and Happy Holidays. They reflected on the honor of serving the American people as President and First Lady over the past eight years and the progress that has been made. The President and the First Lady recognized our troops and their families for their service, and they encouraged everyone to visit JoiningForces.gov to find out how to support service members, veterans, and military families in your community.
Acts of Kindness Make All the Difference in how People View their Day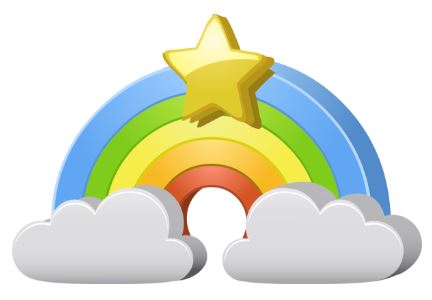 My cousin posted the following on Facebook: "Wow!!! I decided to stop at the McDonald's Drive Thru tonight before going bowling. As I reached for my purse to pay, the cashier said, 'The car in front of you paid your bill.' Thank you to whoever you were!!! I had a really tough day today and that small gesture turned my frown to a smile, THANK YOU again!!!!!" Acts of kindness almost always make peoples' days. They also leave the kind person feeling very good. Kind acts don't have to cost money. A smile, a kind word, a compliment and a hug are all examples of kind acts that don't cost anything and yet, all have the potential making someone's day. We all need kindness and its ripple effect of well-being now more than ever.
The participation rate is a measure of the active portion of an economy's labor force. It refers to the number of people who are either employed or are actively looking for work. During an economic recession, many workers often get discouraged and stop looking for employment, resulting in a decrease in the participation rate.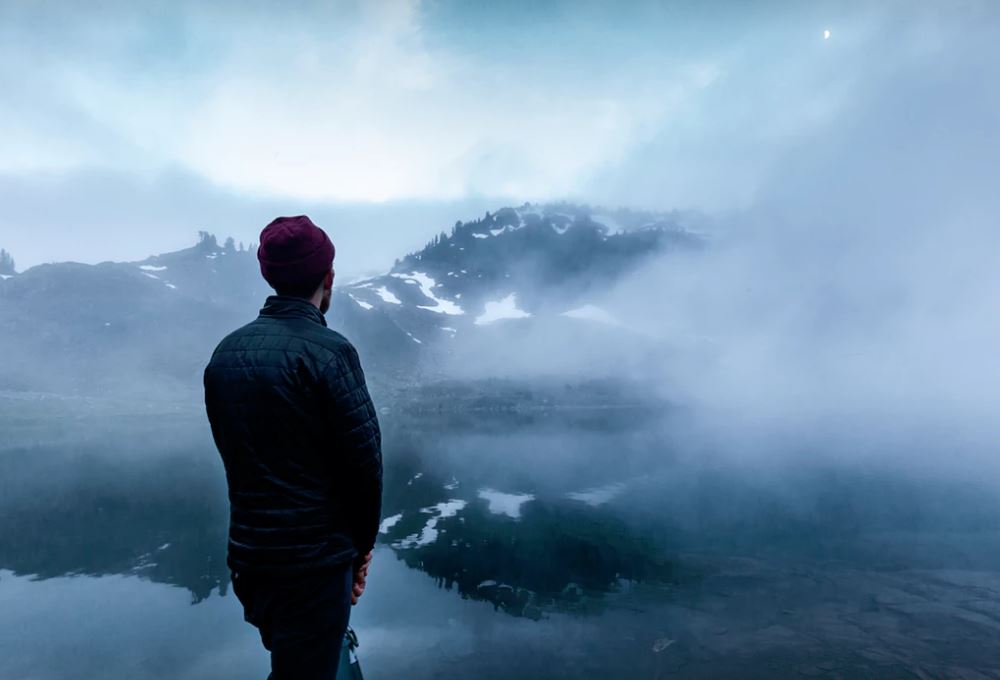 "Let There Be Peace On Earth: And Let It Begin With Me." Vince Gill recorded that song years ago and every Christmas that song comes to my mind. Peace is very popular at Christmastime."Peace be with you." "And to you too, Brother."
I visited an Alzheimer facility recently and approached a middle aged man who was holding his head. He looked really stressed out and hurting. I asked him if he was OK, if I could help. He said "All I want is someplace where I can have peace and quiet." I asked him where was the most peaceful place he had ever found in his life." He said he would have to give that some thought. I said that the most peaceful place I ever found was in my own mind but I had to really work at it. I'd think about a peaceful valley with trees and grass and a small stream. I'd be alone, just watching the water flow and I'd think about a peaceful world where everybody loved everybody and there was no war and people were at peace with one another and most importantly with themselves. That fellow who was holding his head looked relaxed and smiled at me and I said, "Now you have a good peaceful day." I smiled back and went on my way. I felt much better about peace and goodwill and life in general. Peace be with you all.
April Smith Performs at the 75th Anniversary of Pearl Harbor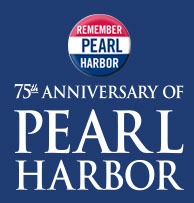 April Smith was one of 10 flutists in the Pearl Harbor Honor Band that had the privilege to perform in 2 events during the commemoration of the 75th Anniversary of Pearl Harbor.
The Honor Band provided dinner music and other special selections at the Pearl Harbor Remembered Evening of Honor and Tribute on December 6th as well as a full band concert at the Under a Hula Moon gala on December ih. The total audience for these events was over 3,000 people.
The band was comprised of the UH West Oahu concert band, additional high school musicians from Oahu and approximately 34 high school students from the Mainland selected by audition.
The highlight of these performances was the premier of "The Greatest Generation", a work commissioned for the 75th Anniver:sary composed and conducted by Robert W. Smith. The narration for this piece was provided by COL (Ret) Arna Id D. Gabriel, Conductor Emeritus of The United States Air Force Band. COL Gabriel and Mr. Smith also conducted the band for other selections.
Additional esteemed conductors for this event were Mr. Chadwick Kamei, Mr. Michael Nakasone, and Dr. Edwin P. Arnold. Special gues~ vocalist was Jilla Webb, who performed selections from Glenn Miller's music accompanied by the Honor Band.
Nice People Really do have More Fun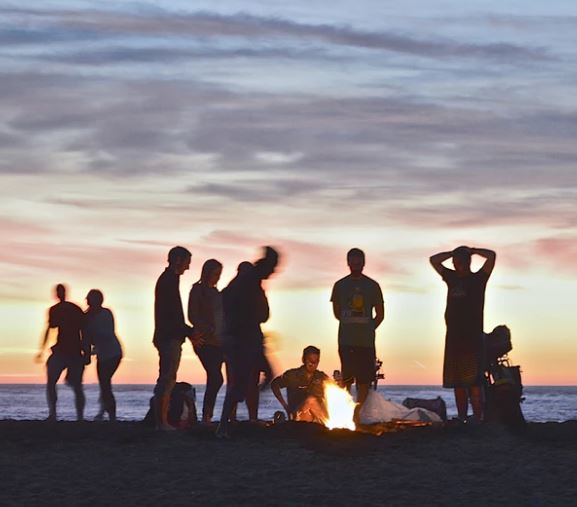 That's the title of a recent Wall Street Journal opinion piece written by Arthur C. Brooks. He says that while it may appear that the world today belongs to jerks, "…the best available research still clearly shows that in everyday life the nice people, not the creeps, do the best at work, in love and in happiness." For disbelieving readers, he offers them this challenge: "Deliberately set out to be nice for a week and see how it makes you feel. I'm confident you'll like the result." Mr. Brooks said his father was always having cheerful interactions with total strangers like supermarket clerks, bellmen, bus drivers and so forth. When his father died, hundreds of people showed up at his funeral and everyone he spoke to said pretty much the same thing: "He was a truly nice man." Mr. Brooks concluded that this was a pretty good legacy, so he set out to imitate his father by having his own cheerful interactions with total strangers. In his words, "It has made me a happier person."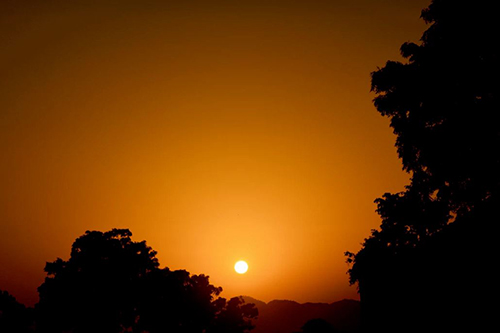 A New Point of ViewFrom my office desk I can look up the stairs to my music room and see this big half-round topped window which faces West. It just dawned on me that if I were to move a few of my drums I could put a chair in there and witness these breathtaking fall sunsets we are being blessed with right now. That window has been there some fifteen years and I never took the time to figure that out before. I can watch them from my lazy boy chair in the living room but this might give me a fresh perspective. What do they say about changing your point of view? Adjusting your focus? Zooming in on the real beauty all around us?
We just pigged out at our local KFC
KFC. We just pigged out at our local KFC and they had a special of $5.95 for the buffet. So is that what makes America great? Well, part of it. Just imagine, America is the place where an old guy on social security had a dream and turned it into a special tasting chicken and franchised the idea all over the world.
I know a lot of countries that I have visited where you could never do that. May God bless our troops and keep them safe and may God bless America.
Being-In, Being-For, Being-With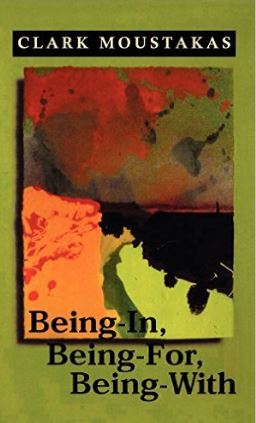 This text examines a series of pervasive themes of human existence and the challenges of being and relating. Areas investigated include: the nature and meaning of being different; possessiveness and being possessed; and dimensions of loneliness, mystery and self-disclosure.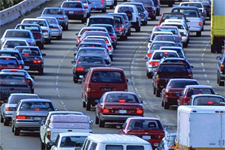 A friend of mine told me this morning that she gave in to her sixteen year old twins pleading and loaned them her van to drive to the beach. Well, they rear ended a vehicle that stopped for the yellow light and her son was so busy watching the light that POW! He hit the car in front of him whose driver had decided he couldn't make it. Thank God, nobody hurt. Her van was totaled. Just the same that makes it just about 100% of the young people I know who drive that have now totaled out a vehicle as a part of their continuing driver training program. I seriously suspect that our young people are not being given the proper driver training in schools. A big share of these accidents involve rear end collisions. For the most part I actually believe that these young folks were driving an a fairly sensible manner. Maybe it is the way that most of us drive and teach our young folks by our example. Whatever, I have been hearing about far too many teen deaths from driving and just wish we could find a way to prevent them.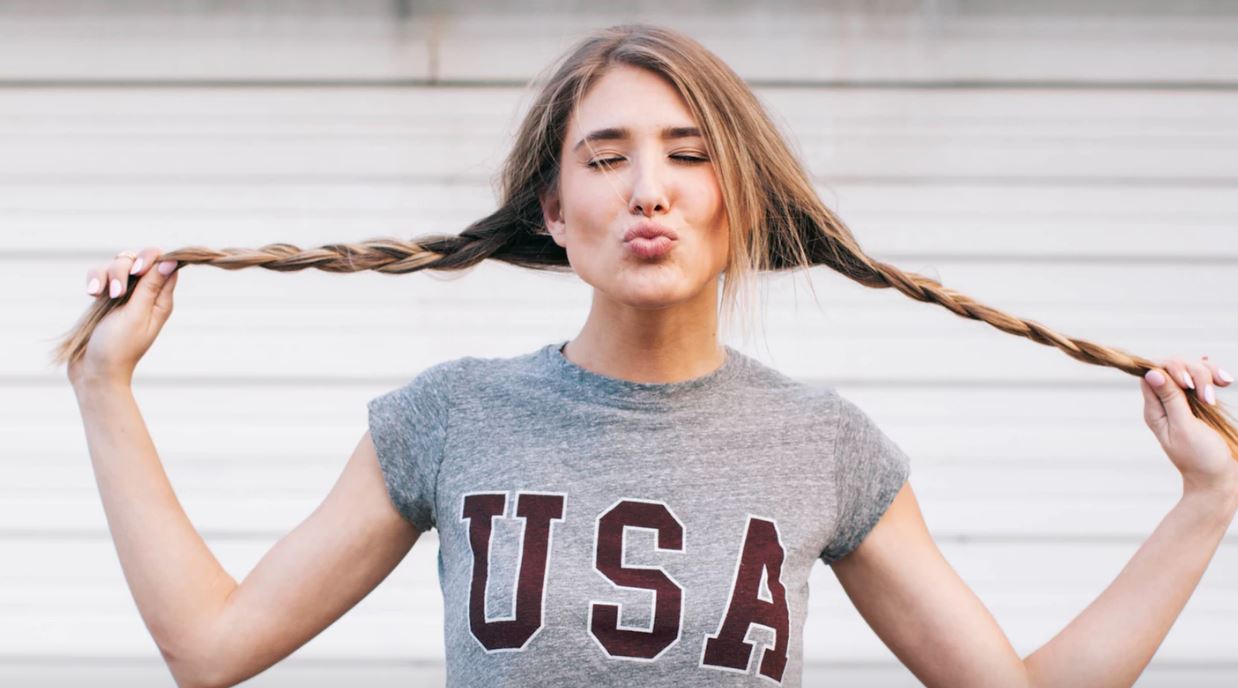 'tis the season to be Jolly, Fa la la la la , la la la la. So how Jolly are you?
Jolly
happy and cheerful. "He was a jolly man, full of jokes."
Snyonms" cheerful · happy · cheery · good-humored · jovial · merry
When is the last time someone described you as "jolly"?
Whatta ya say we all set out to become "Jolly" for the rest of this month of December? For some of us that would really be a stretch. I'm afraid that sometimes, if I smiled for a whole morning my lips might break up and fall off my face. But, somehow, there might be hope for me. Just the other day I was riding my stationary bicycle and I caught myself smiling and singing right out loud. I felt like my head was above the clouds and I could see the stars up real close. It was a magnificent feeling as though I had an excess of oxygen in my system and I was experiencing a happy high. I might have even expressed it as being "Jolly!"
Now I must remember those jolly lyrics, they go "Fa la la la la, la la la la"
And I just tried out a full smile and it didn't hurt me at all. This just might work. I feel Jolly. Join me.
LGBT Map - Mapping the Distance We Have To Go
Founded in 2006, the Movement Advancement Project is an independent think tank that provides rigorous research, insight and analysis that help speed equality for lesbian, gay, bisexual and transgender (LGBT) people. MAP's work is focused on three primary areas: Policy, Movement Capacity and Effective Messaging.
---
---
John H. Burdakin and the Grand Trunk Western Railroad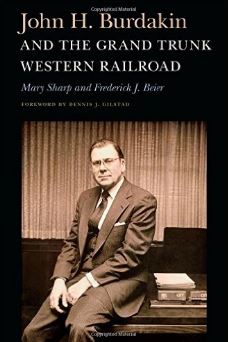 John H. Burdakin and the Grand Trunk Western Railroad provides a look at the principles and personal values that guided John H. Burdakin through a long, successful career as a top manager at three railroads—the Pennsylvania, the Penn Central, and finally the Grand Trunk Western, where he was president of the regional carrier from 1974 to 1986. The book, written from interviews with Burdakin before his death in 2014, gives real-life examples of how Burdakin's management principles and personal qualities helped him solve labor- management problems, update railroad technology, protect worker safety, and improve employee morale while managing a four thousand–person workforce. It introduces colorful characters who were involved in American railroads, as well as the serious, life-threatening issues that confronted railroads in the last half of the twentieth century in America. This book will provide insights for managers of any business as well as for those seeking to balance a successful career and a rewarding home life.
Trapped in Shades of Grey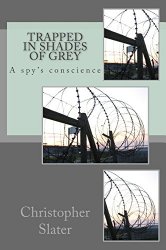 During the trying days of World War II, everyone was called upon to do their patriotic duty. But what if that duty required you to live, eat, sleep, and fight alongside the enemy? Christoph Ernst, the son of German immigrants, is recruited to become a deep cover agent in the German Wermacht. He excels at his assignment as a soldier and a spy. As the war in Europe heats up, he realizes that he has made a huge error- he has made friends and become a part of the army that he is helping to destroy. When the time comes, he is uncertain if he will betray his country or his friends. When treachery is your mission, where do your loyalties lie?
The Greatest Salesman in the World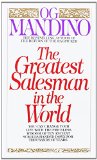 What you are today is not important... for in this runaway bestseller you will learn how to change your life by applying the secrets you are about to discover in the ancient scrolls.
Mandino's main philosophical message is that every person on earth is a miracle and should choose to direct their life with confidence and congruent to the laws that govern abundance.
The Santa Train by Art Fettig [Kindle]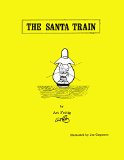 Once upon a time, there was a worn out locomotive that nobody seemed to care about. Except maybe Charlie Weller, who was an old retired railroad engineer. And maybe nobody cared about old Charlie anymore either. At least it often seemed that way to Charlie. He had little to do but sit around and remember the good old days when he would run that ancient train up and down the tracks hauling freight. The Barefoot Executive: The Ultimate Guide for Being Your Own Boss and Achieving Financial Freedom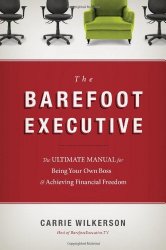 Carrie Wilkerson offers the opportunity to live life on your terms. Want to start your workday with e-mail and coffee on the back patio? Want the flexibility of joining your fourth grader on an all-day field trip? Are you ready to take that vacation you've been planning for years? Then you have a choice to make, and The Barefoot Executive will help jump-start your transition.
Twitter Revolution: How Social Media and Mobile Marketing is Changing the Way We Do Business & Market Online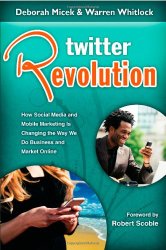 NO RULES The revolution is underway. The power of social media lies with the people who use tools like Twitter.com. You decide how to use your power. Our goal is not to create rules to follow on Twitter. We simply want to give you the best tips, resources and strategies to guide your success on Twitter at an accelerated pace. Our mission is to help you avoid trial and error as early adopters were forced to endure, and help you participate in one of the greatest communication revolution of our time. This book was designed to help show everyone from the small business owner to the CEO of a large corporation; from work at home moms to politicians in Washington, DC how they can participate in the fastest growing social network and micro-blogging revolution taking place right now. Join us on Twitter!
The Best Verse of Art Fettig, C.S.P and Friends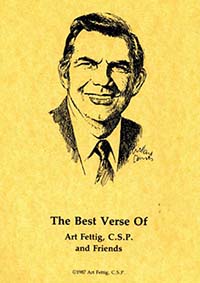 The entire collection of The Best Verse of Art Fettig, C.S.P. and Friends is now available as a PDF download for $2.
You can visit The Shop at Connert Media for full details. You can pay by any major credit or through your PalPal account.
The Platinum Rule by Art Fettig [Kindle Edition $2.99]

Thousands have read it. Thousands of people have been changed by it. It's now available again as an electronic book.
If you believe that by giving, you also receive, then this is a book that will explain how to "kick it up a notch". The idea behind the platinum rule is really quite simple, but must be adhered to in the manner described. Try it and see what happens!
Author's Dedication: To all of the wonderful people I've met who have already discovered the awesome power of The Platinum Rule by practicing it in their lives. And to all those who will discover The Platinum Rule and have the courage and the heart to practice it.