Of the thousands of News "Nuggets" that are added to our databases each day, we try to select weekly a few that we feel challenge and inform our viewers/readers the most.
Recent postings from our clients....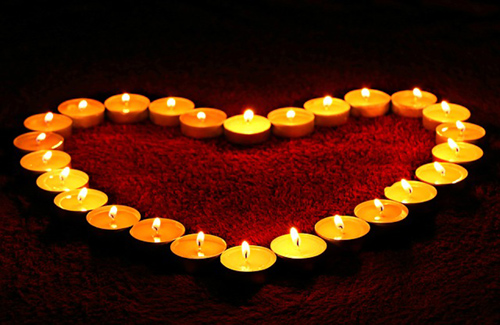 Once again there seems to be a whole lot of anger and hatred traveling around this nation of ours. What is that old slogan, "Divide and conquer?" Yes that's it. Well, it appears to me that we are a nation becoming more and more divided, not just politically in Washington where so many of our so called "leaders" are spouting off on all of the people and the things they are against but in the daily signs that we are becoming divided socially - by race, by religion, by age groups and within our very family structures. I'm reminded of that old song that went, "What the world needs now, is love sweet love. That's the only thing there's just too little of."
In 1992 I wrote a book titled "Love is the Target." It was a challenge to myself and to the whole world to become more loving in our lives. I don't know about you, our readers, but today I am going to make a real effort to become more loving. God Bless.
Earl Pochert's Last Letters Before His Death at the Battle of the Bulge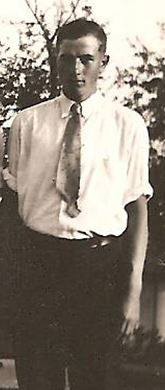 During a very complicated battle near the end of World War II, American forces advanced toward Germany in a very intense war called the Battle of the Bulge. The lives lost were many and included my uncle, Earl Pochert.
In a letter written to his brother and sister-in-law (my parents), Earl wrote about the "hell" of war.
Earl Pochert died on January 3, 1945, (the actual date is a bit uncertain because of the nature of the deaths and the ability to identify the bodies). The following letter was written on December 27, 1944. This was just a few days before he died.
To my understanding, the letter took some time to arrive in the United States most likely well after the notification of his death to his parents (my grandparents) . You can image the emotion of the readers.
The letter was talked about before my enlistment in the Air Force. My parents stressed the importance of the pledge that I made when enlisting. I'm sure this letter and the fact that myself and my brother, Kurt Pochert, who entered the Navy, made a big impact on their concern for their sons.
Some Airline Employees Really do Care

I was reading the Southwest Airlines in-flight magazine during a recent flight from Chicago to Phoenix when a "praising letter" from a Southwest passenger caught my attention. The letter, from Delores Sutton who was traveling in a wheel chair, said such good things about Southwest Airlines that I wanted to share it with you. It went, "Dear Southwest, Recently I was waiting to board a connecting flight and had been rushed to the gate just in time for boarding. I asked Southwest Captain Mark Greising, who was standing behind me, if he knew the length of the flight. I wondered if I had time to get something to eat before takeoff because I had been on another lengthy flight and wanted to pick up a sandwich. Another passenger offered me one of his nutrition bars, which I declined. At that time, Capt. Greising asked me what my favorite sandwich was. When I looked back, he was gone. He returned with a delicious sandwich for me and refuse to accept any money. This was totally a surprise and one that I won't forget. Mark Greising is another reason why I continue to fly Southwest Airlines for all my travel needs." This is a great example of how all airlines should be run.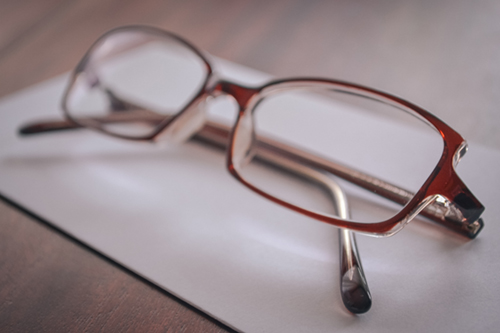 The wife of my old music partner had made arrangements for me to visit a women's maximum security prison and do an inspirational talk for the prisoners. In the past I had done half a dozen talks at prisons and I always felt that I learned something on such visits.
The prison had a nice big assembly room and every seat in the auditorium was filled. After my introduction I began my speech and it was going just fine. Of course there were guards standing right up front and at all of the exits and it all seemed rather intimidating.
I reached for my glasses which I had sitting on a little table on the stage and somehow I dropped them. One of the lenses just popped right out.
I simply looked out at the audience and asked, "Who will try to fix my glasses for me?"
After a long pause one of the older women who was sitting in the front row reluctantly raised her hand and I walked to the front of the stage and signaled for her to come forward and take the glasses.
Three guards came rushing forward to protect me from that sweet old lady.
I negotiated with them and managed to hand her the parts.
She sat down and examined the glasses and said, "A screw is missing."
One of the other prisoners sitting in the front row said, "I see it." And she stood up and tried to approach the stage but those three guards appeared again and stopped her.
Evidently the guards were just doing their jobs. Again we negotiated. The girl retrieved the screw, handed it to the other prisoner who was working on my glasses and went back and sat down.
I went back to my speech and a couple of minutes later the lady signaled me that she had my glasses fixed.
We negotiated again with those three guards and she gave me my glasses. I thanked her and asked her name.
"Bonnie," she said, "Like in Bonnie and Clyde."
The audience roared.
"Yeah, I've read about you." I said, playfully. They laughed again..
"Thank you Bonnie." I said, "Without those glasses I would not have been able to read a poem I had planned. In fact, you just saved me a real mess because without you I could not have gone on. Let's give Bonnie a nice round of applause…no, hold it. Bonnie has saved the day. I want you all to join me in giving Bonnie a standing ovation. Everybody up." They all stood up and I led the applause.
Bonnie just stood there looking out at that audience with the darndest look on her face. She was absolutely dumbfounded.
Later I found out that Bonnie had been one of their most uncooperative prisoners and she was serving a life term for murder.
A few days later I gave Sally a few books and poems autographed to Bonnie and a couple of months later Sally told me that Bonnie had really changed for the better following that meeting. I learned that after that standing ovation she had changed her attitude about herself. She had become somebody special.
How many people go through their entire life without ever receiving one standing ovation? Close your eyes and listen. I'm giving you one right now.
My double-headed stringless banjo adventure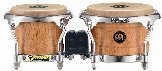 I saw it listed in a senior's programs booklet. "Share Your Songs". I drove over to Chapel Hill to their Senior Center and met two young (by my standards but old by most's,) gentlemen with guitars. The notice said to bring our acoustic instruments.
Are finger bongos an "acoustic instrument"? As opposed to electronic drums I guess they are but some folkish music followers sway towards the early Grand Old Opry tradition of banning drums from their stage. I just said "This is my double-headed stringless-banjo" and they smiled friendly smiles, probably in deference to my obvious aging. What a joy it was watching these two gents having so much fun and producing such wonderful music individually and then together. Stringlessly, I stumbled through the lyrics of a couple of my songs and they were most patient and kind.
What a laid back relaxing way to spend a joy filled hour and a half. I was hummin' all the way home.
Advice for Enjoying Life from a Bartender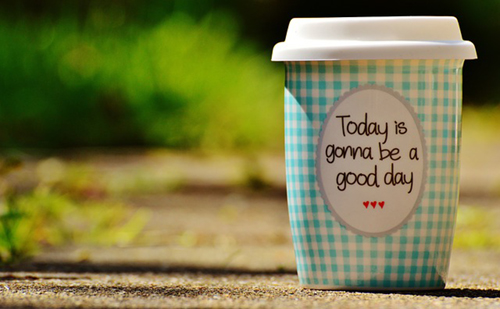 On a recent Monday evening, my wife was working late and I was too tired to cook. So, I went to a broiler and tap near my home for my favorite sliders. Since I was alone, I sat at the bar and placed my order with the bartender whose name was Rachel. After I placed my order, I asked her how her day was going. She responded with, "Living the dream." I then asked if she was serious or being facetious. She emphatically came back with, "If I don't enjoy every day of my life, I make changes." I thought, "Wow, what an answer!" Rachel didn't sit around and whine, mope or feel sorry for herself if she didn't like where her life was leading. Instead, she took charge and made the necessary changes to make her life enjoyable again. We would all do well to follow her advice.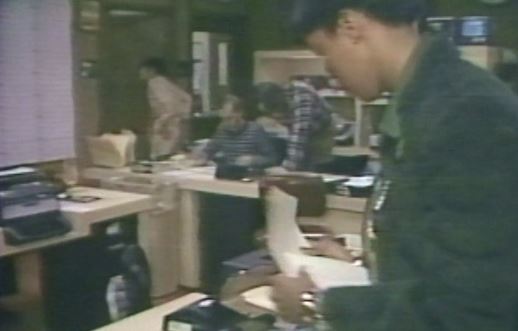 An amazing group of people making WXYZ News number one in the market during the 1980s.
Bishop Steve and Barb Talmage - Retires as Bishop of the Grand Canyon Synod
Special Day as we honor Bishop Talmage and Barb, wishing them well as he retires as Bishop and they start their new commission at Love of Christ in Mesa.
Just a side note: In the background sitting with coffee is Ruth Wootten. When this picture appeared on Facebook a comment was made by Alan Field, "Ruth Wootten sitting in the background was my Sunday School teacher back in the days when it was Good Shepherd."
FuelMaker/IMPCO Announce New Warranty Policy and Price Changes on Electronics Modules
On July 2nd FuelMaker announced changes to its warranties. Compressors will no longer be pro-rated byhours used and the warranty will no longer cover any mileage, shipping or labor costs. New equipment will be covered for 1 year and compressors in new units will be covered for 1500 hours of operation. Rebuilt parts will be covered for 3 months and rebuilt compressors will be covered for 12 months or 1000 hours. FuelMaker will no longer include any travel, mileage, labor or shipping in the warranty coverage. All electronics modules are now increasing in price, from $153.00 to $413.00 over previous price depending on model.
People Remember Acts of Kindness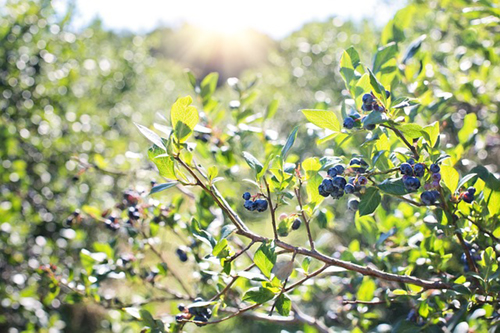 I grew up in southwestern Michigan where a lot of farms grow blueberries. My cousin Chris grew up there too and then moved to central Illinois where no farms grow blueberries. Every year during blueberry season Chris would go back to Michigan to visit her parents and she would bring blueberries back to central Illinois to share with her friends. She has since moved back to Michigan. Recently, she posted a memory from six years ago on Facebook. Here's how it read: "Just got back from Michigan with blueberries.... Had almost 800 pounds that I delivered. Dad can't figure out why I put myself through it each year, however this year the berries are wonderful." One of her friends commented: "We just got back from Michigan and we brought back blueberries. I thought of you and what a labor of love it was for you to bring back blueberries for all of us." Chris' response was, "I enjoyed every minute!!!!" Another friend posted, "I miss you too and those blueberries you brought us!!!!" What this example illustrates is that not only do people remember acts of kindness, they remember the people who performed them as well.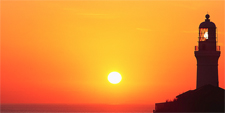 It takes real courage to work in the safety field.
Sometimes resistance is coming at you from all directions at the same time.
Here is something I wrote some time ago in my book Serenity! Serenity! Living the Serenity Prayer.
Courage - © Art Fettig
Courage---That stuff of which
Heroes and heroines are made.
God, I need a ton of it
And more for what I must soon do.
To change those things I can---
Courage---that will be a start.
The courage to live my life,
Twenty-four hours at a time.
The courage to face the next moment,
The next day.
And God, if you will renew that courage
On a daily basis then I can make a good life of it.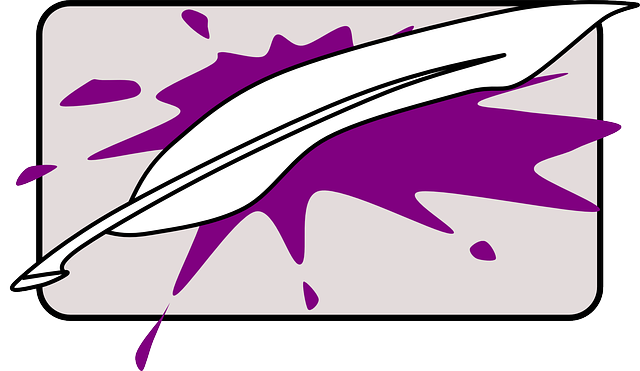 I'm a poet, my feet show it. They're Longfellows.
I've been called a lot of strange things in my career but not since high school has anyone referred to me as a poet. Not so lately. Last Saturday I attended a meeting of our local Orange Dog Poets. Tuesday I went to the Nash Street Tavern open mike session and read some of my poetry. Early Wednesday morning I read some of my poetry on a local radio show that can be heard worldwide on the net. Thursday we picked up yesterday's mail and the local News of Orange Newspaper, and in the Poets Corner they published my poem on Loving America. Friday I will be including some of my poetry in a presentation I'll be making at our Senior Center. I have been including my poems in most of my presentations nearly all of my career as a professional speaker, that being for the past 45 years. I've considered myself a lot of things but never really a "poet." I think most real poets will agree that I am not really a "poet." I'm more of a rhymer who works with rhythm. Early this morning the thought hit me that "A poet can write anything he wants to. There are no rules."
The power of that statement nearly floored me. I went on to say
Oh, a poet could write most anything she wants to.
Foolish, schoolish, unsound….profound
And the words of her selection, might sway a close election
Or cause an insurrection
A phrase unfurled, might change the world.
That's enough on the subject. (Applause)
Say Something Good - Discount Coupons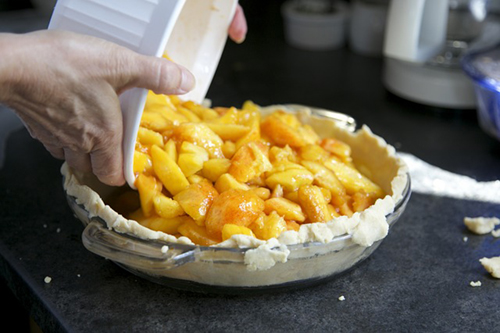 Discount coupons. Man, we have been livin' high on the hog lately dining out with discount coupons. We had a terrific lunch at a Mexican Restaurant and the bill was just $7 for the two of us. Then we went in for a snack at Hardy's and had two jumbo chili dogs and two double cheeseburgers plus two senior drinks for less than even I could believe. Without a coupon we dined at a cafeteria for lunch the other day and even with a big fat slice of delicious apple pie that we split we came out with most of our loot in our pocket. (The money we didn't spend that is, not food.) There are some wonderful buys out there if you just watch for the coupons and shop wisely. Try eating like that abroad. May God bless our troops and bring them home safely and soon and may God Bless America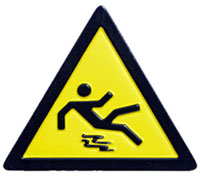 Shin: device for finding furniture in the dark. I did better than that the other night. I turned off the lights in reverse order ending up in my office and then I proceeded to head back to our bedroom. I fell on my face and my glasses made a little cut on the bridge of my nose. I didn't jump up to my feet as if nothing had happened. I lie there a minute or two reflecting on what I had just done. I wasn't real proud of myself. After all, I have worked somehow in the safety field or on the fringes since 1948 and you would think I should know how to get to bed safely by now. Oh yeah? Never underestimate the ability of man to find a new way to do something in a little stupider manner. Why am I making this confession to you? Just to remind you that whenever you think you can predict the behavior of another fellow human being, LOOK OUT! They will fool you every time. Whenever you introduce changes be certain to stick around and see what happens.
A Personal Example of Customer Service Worth Bragging About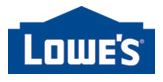 Five months ago, I bought a Whirlpool electric range from the Lowe's that's near my home. After I finished cooking dinner this past Thursday, I noticed that the oven wouldn't shut off. It sounded like it had shut off, but when I opened the oven door half an hour later, it was still producing heat. I tried to turn it off several more times, but it was nothing doing. So, I turned off the breaker on the circuit that led to the range. The next morning, armed with my Lowe's Protection Plan and receipt, I drove to the Lowe's where I had purchased the range to ask what I needed to do to get it fixed. During the drive, I found myself wondering what kind of bureaucratic hoops the employees of this store were going to make me jump through before they agreed to fix my range. I had no clue that I was in for a very pleasant surprise. After I told a Customer Service Representative named Chastity my story, she immediately took the Protection Plan booklet and my receipt from my hand and said, "Please have a seat, I'll take care of this." She made numerous phone calls, was put on hold several times and all the while she was cheerfully helping other customers. Ten minutes later, Chastity motioned me to come up to the counter, handed me a phone receiver and said, "The woman on the phone would like to speak with you." The woman asked me for my street address and zip code and said a repair person would be at my house on Monday somewhere between 12:00 noon and 4:00 PM and that there would be no charge—which was exactly what I wanted to hear! After I hung up the phone, Chastity thanked me for coming in and gave me a big hug. I was so impressed with the way she handled my situation, that I spoke to the store manager, sang Chastity's praises to her and later called Lowe's corporate office and did the same. I've never had a reason to brag about Lowe's before, but I do now. Thank you, Chastity!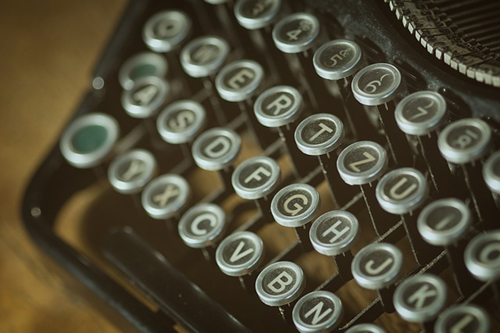 In 1973 I had my first book published. I went to church one morning and they had a guest speaker who was endeavoring to sell us subscriptions to Liguorian Magazine. He was introduced by our pastor as the Editor of Liguorian Press. As I listened, the wheels in my head started spinning around and right after mass I walked back the adjoining pastor's home and asked to meet the visitor.
I cut right to the quick, "Father, how would you like to publish a humor book about raising kids today? About being an usher, a Dad, and such." I watched him closely and saw his eyes light up.
"How soon could you deliver it?" He asked. "I had another guy who was working on a similar theme and I've been waiting for three years and he hasn't delivered it yet."
"What time are you leaving?" I asked. He said "Three o'clock." I said, "I'll bring it to you by then."
I rushed home. I didn't have such a book but I had an idea where I could get one. I went up in our attic where I had my office. I pulled out a stack of articles I'd written and sold to other magazines and then I had a bigger stack of humor articles I'd written which had been rejected thus far, 29 articles in all. I headed for my office at the railroad depot where I worked. I arrived in my office and went straight to my typewriter. I typed out the title sheet for the book. It read "It Only Hurts When I Frown. A Funny, Happy, Loving Look at Life." Art Fettig
Then I wrote the material for the back cover. That done, I took the whole mess into the Train Dispatcher's Office where they had a big Xerox Machine I could use. Almost two hours later I had made two copies of nearly 200 typed pages of manuscript. I rushed back into my office, typed out a page with my address, phone numbers and such and then headed out to my car for a quick trip to the Pastor's house. I believe it was twelve minutes to three when I delivered my finished manuscript to that Editor, Father Farrell. He looked at me and said, "I was just getting ready to leave."
I handed him the box containing my book. He sat down patiently and read the title. He smiled. Then he read the first article and laughed twice. He flipped through a number of articles and he was smiling all the way. Then he got up, shook my hand and said, "I will contact you later in the week."
He did, and said "I will send you a contract." They published 3,000 copies and sold them all. Then I took over publishing the book myself and we went through three more editions.
When people ask me how long it took me to put together my first book I tell them, "Oh, once I got the idea I did it in about two hours."
An Amazing Example of Paying It Forward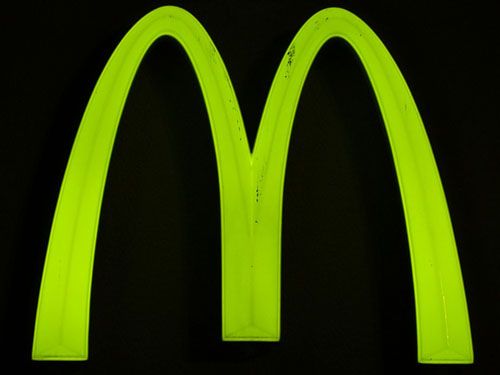 It all began at the McDonald's Drive-Thru in Scottsburg, Indiana around 8:30 PM this past Father's Day. An unknown woman pulled up to pay for her approximately $6.00 food order. When she looked back, she saw a dad with four kids and told the McDonald's employee that she would pay for his $36.00 order as well and told him to tell the dad, "Happy Father's Day." When the dad found out that his meals were paid for, he agreed to pay for the next two cars behind him. From that point until closing time at midnight 167 consecutive drivers paid it forward. This is a wonderful example of how one simple act of kindness can ignite a chain reaction of kind acts. If you would like to read more about this amazing story, click on this link.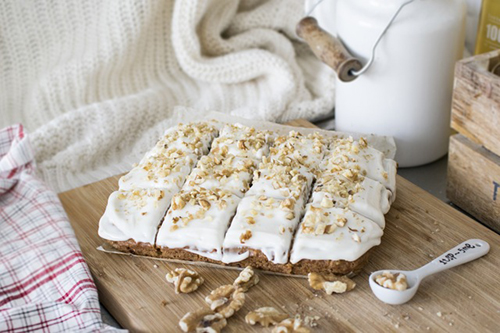 I made a presentation yesterday afternoon and this morning I am still examining how I put that talk together. I worked on it for a week and when I arrived at the site I was carrying a heavy boom box and a tan bag loaded with my 5 different CD's, books and about six or seven smaller notebooks of my poems and such. Certainly enough to go on for about four hours I guess. Those CD's had recordings of over 50 songs I had written, recorded by Greg Brayton and me. I'd worked out some opening lines and knew what I wanted to close with. It was the stuff in the middle I hadn't settled on. I've done something like this for years. I generally engage an audience personally after an introduction by a host and then get on with it. Then I let my material compete in my subconscious mind to get into the mix. This might sound like I am completely disorganized and too lazy to do the preparation but just the opposite is true. My goal in any presentation is to engage every attendee so that their attention is held all the way. I know that after fifty some years of making presentations my process works and I present just as if the ideas are new and fresh and I am excited about sharing them.
I did about 80 minutes I guess. We began early and so I finished on time. I used about a dozen poems, five or six recorded songs. I sang other parts of songs off key as is my manner.
It was something like baking a cake but not deciding what kind of cake you are mixing until it goes into the oven. A little humor, some pathos and a whole lot of energy and love. We laughed together, shared a tear or two and felt much better for it.
I made that presentation yesterday afternoon and this morning I feel tremendous. That group was wonderful.
Update on My Dog-Walking Neighbor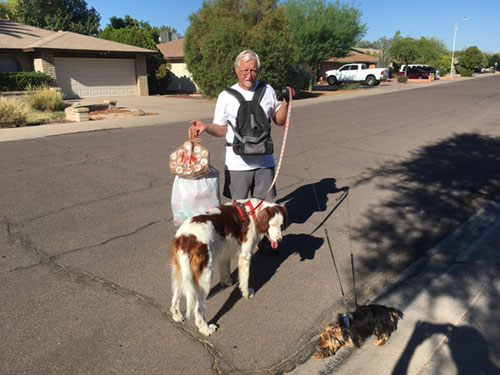 As I mentioned nearly a year ago, Mike is a neighbor of mine who takes his dogs on long walks three times a day. During these walks, he picks up any discarded aluminum cans he finds and some of the people on his route save their cans for him to pick up as he walks by their homes. He sells the cans to an aluminum recycler for $1.00 per pound and donates the money to an animal rescue shelter. This past Saturday, he walked by my house while I was cleaning the garage and stopped to give me an update. During this past calendar, his can collecting netted $1,600 for the animal rescue shelter. To appreciate the magnitude of his efforts, consider that it takes 25 aluminum cans to make a pound. This means he collected 40,000 cans this past year during his walks! That's pretty amazing when you think about it. In addition:
Mike was healthier.
His dogs were happier and healthier.
The neighborhood looks better.
The environment was improved.
Mike got to interact with a lot of neighbors
Numerous animals were cared for and found loving homes.
Mike took the simple act of walking his dogs and turned it into an activity that had a meaningful and multi-dimension impact. The world could use more Mikes.
A Good Start in Life is Great, but it's Nothing Compared to a Strong Finish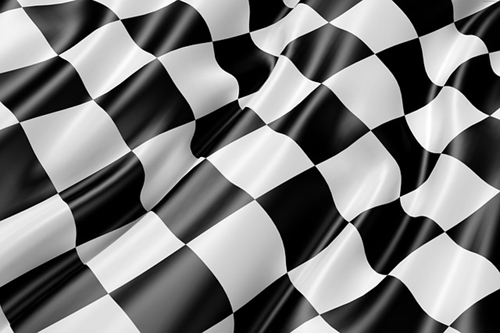 Some people get off to a very good start in life often for reasons beyond their control--sometimes their parents are able to do things for them that other people's parents can't or they're born with special gifts that others aren't. While we can't do anything to alter the circumstances surrounding the earlier stages of our lives, we can do something about the latter stages which means we can all finish strong. When I think about finishing strong, I'm reminded of the great Major League Baseball player, Roberto Clemente, who played for the Pittsburgh Pirates. His beginnings were humble and poor. As a young man, he worked beside his father in Puerto Rico in the sugar cane fields loading and unloading trucks. In 1955, he began his 18-year Major League playing career. During that time, he was selected to 15 All-Star teams, won 12 Gold Glove awards, won the National League batting title four times and won the National League's Most Valuable award in 1966. Yet, with all these accomplishments, Roberto Clemente is most remembered for how he finished out his life. He died in a plane crash delivering relief supplies to earthquake victims in Nicaragua on New Year's Eve, 1972. He wasn't content to rest on his laurels or bask in the limelight of his success. Instead, he was concerned about bringing relief to suffering people whom he had never met.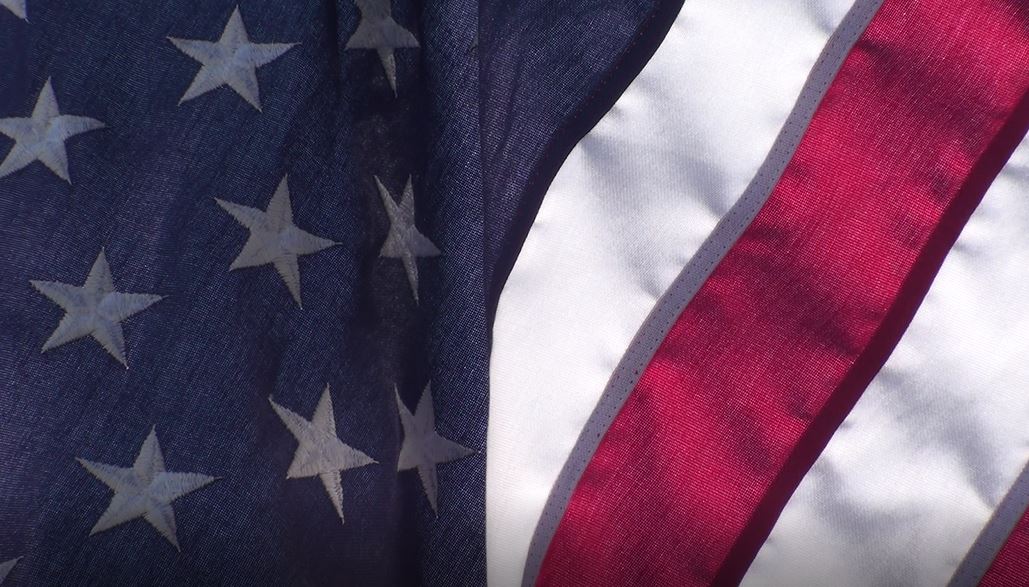 (This is something I wrote and used in my Bicentennial speeches nationally in 1976.)
But what if at the battle of Bunker Hill, William Prescott had said, "Don't one of you fire until you see the whites of their eyes…and I'll be back tomorrow, fellows, to see how you're doing.
What if Patrick Henry had said, "Give me liberty---or preferably, time off for good behavior"?
What if those Boston Harbor patriots had said, "We can't throw that cargo overboard, it's time for our coffee break.."
What if John Paul Jones had said, "I have not yet begun to fight…but I'd sure prefer some kind of compromise."?
What if Benjamin Franklin had said, "You guys can all hang together, I'm going out to fly my kite."
And what if Paul Revere had said, "I can't ride tonight, fellows…my boy's over at his girl friend's with the family horse…?
And what did you say the last time you were asked to do something for America?
Go out today…tomorrow…look around you and be honest… and do something good for America!
Even Irritating Things Happen for a Reason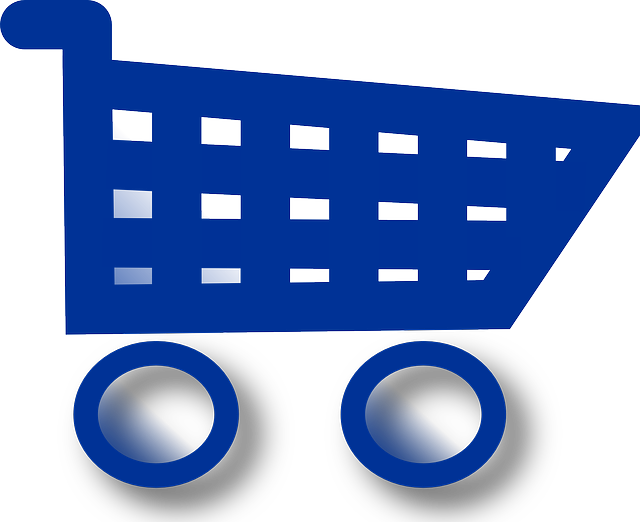 My friend recently made an evening trip to the grocery store that didn't go as she expected it to. After she picked up the items she wanted and got ready to check out, she remembered that she needed ice cream. So, she returned to the back of the store to get it. When she got ready to check out again, she remembered that she needed butter and went back for it. When she approached the checkout line for a third time, she noticed that the person behind her had only one item, so she asked her to go in front of her. Next, the checker couldn't figure out how to ring up her tomato and it took more time which began to irritate her. Just as she was paying for her groceries, a car crashed between two pillars outside the front of the store. When she walked to her car, she realized that her car had been hit first on the passenger side. Had she not had these delays, she would have been unloading groceries into her car on the passenger side and would no doubt have been seriously injured. My friend is very thankful for the way things worked out and offers the following advice: "When things don't go the way we think they should, don't get upset. Remember, things happen for a reason. This could be fate handing you a blessing."
---
---
John H. Burdakin and the Grand Trunk Western Railroad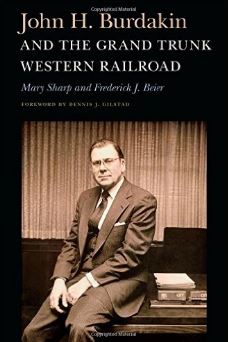 John H. Burdakin and the Grand Trunk Western Railroad provides a look at the principles and personal values that guided John H. Burdakin through a long, successful career as a top manager at three railroads—the Pennsylvania, the Penn Central, and finally the Grand Trunk Western, where he was president of the regional carrier from 1974 to 1986. The book, written from interviews with Burdakin before his death in 2014, gives real-life examples of how Burdakin's management principles and personal qualities helped him solve labor- management problems, update railroad technology, protect worker safety, and improve employee morale while managing a four thousand–person workforce. It introduces colorful characters who were involved in American railroads, as well as the serious, life-threatening issues that confronted railroads in the last half of the twentieth century in America. This book will provide insights for managers of any business as well as for those seeking to balance a successful career and a rewarding home life.
Respect: The Life of Aretha Franklin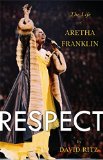 Aretha Franklin began life as the golden daughter of a progressive and promiscuous Baptist preacher. Raised without her mother, she was a gospel prodigy who gave birth to two sons in her teens and left them and her native Detroit for New York, where she struggled to find her true voice. It was not until 1967, when a white Jewish producer insisted she return to her gospel-soul roots, that fame and fortune finally came via "Respect" and a rapidfire string of hits. She has evolved ever since, amidst personal tragedy, surprise Grammy performances, and career reinventions.
Trapped in Shades of Grey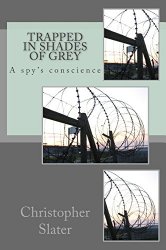 During the trying days of World War II, everyone was called upon to do their patriotic duty. But what if that duty required you to live, eat, sleep, and fight alongside the enemy? Christoph Ernst, the son of German immigrants, is recruited to become a deep cover agent in the German Wermacht. He excels at his assignment as a soldier and a spy. As the war in Europe heats up, he realizes that he has made a huge error- he has made friends and become a part of the army that he is helping to destroy. When the time comes, he is uncertain if he will betray his country or his friends. When treachery is your mission, where do your loyalties lie?
The Special Raccoon: Helping a Child Learn about Handicaps and Love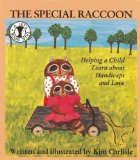 This is a lovingly illustrated, unusually moving story of two raccoon sisters, one of whom is profoundly handicapped. In the course of the beautiful spring day they spend together, the "normal" sister learns to accept and appreciate the uniqueness of each one of us.
The Greatest Salesman in the World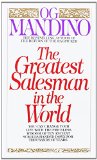 What you are today is not important... for in this runaway bestseller you will learn how to change your life by applying the secrets you are about to discover in the ancient scrolls.
Mandino's main philosophical message is that every person on earth is a miracle and should choose to direct their life with confidence and congruent to the laws that govern abundance.
The Santa Train by Art Fettig [Kindle]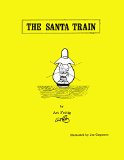 Once upon a time, there was a worn out locomotive that nobody seemed to care about. Except maybe Charlie Weller, who was an old retired railroad engineer. And maybe nobody cared about old Charlie anymore either. At least it often seemed that way to Charlie. He had little to do but sit around and remember the good old days when he would run that ancient train up and down the tracks hauling freight. The Best Verse of Art Fettig, C.S.P and Friends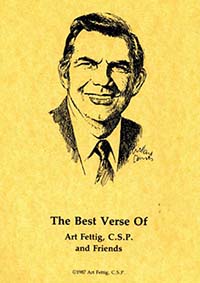 The entire collection of The Best Verse of Art Fettig, C.S.P. and Friends is now available as a PDF download for $2.
You can visit The Shop at Connert Media for full details. You can pay by any major credit or through your PalPal account.
The Platinum Rule by Art Fettig [Kindle Edition $2.99]

Thousands have read it. Thousands of people have been changed by it. It's now available again as an electronic book.
If you believe that by giving, you also receive, then this is a book that will explain how to "kick it up a notch". The idea behind the platinum rule is really quite simple, but must be adhered to in the manner described. Try it and see what happens!
Author's Dedication: To all of the wonderful people I've met who have already discovered the awesome power of The Platinum Rule by practicing it in their lives. And to all those who will discover The Platinum Rule and have the courage and the heart to practice it.