Of the thousands of News "Nuggets" that are added to our databases each day, we try to select weekly a few that we feel challenge and inform our viewers/readers the most.
Recent postings from our clients....
Life is a Lot More Fun When You Swing the Bat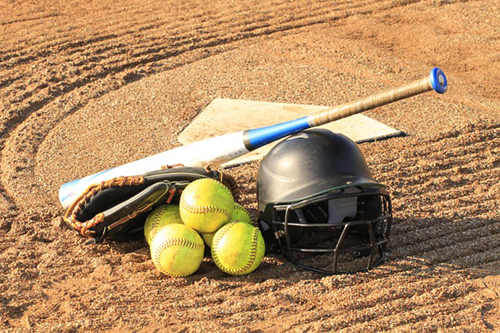 I used to play on a co-ed softball team and I was, by far, the oldest person on the team. One night, as I was picking up a bat, Heather, who batted ahead of me said, "When I first started playing, people would say to me, 'Keep the bat on your shoulder and try to get a walk.' But, I recently discovered that this game is a lot more fun when you swing the bat." The same lesson holds true for life. If you go through life with the bat on your shoulder–yes, you'll get an occasional free pass, but you'll never know the thrill and excitement of getting around those bases because of your own doing–plus, the waiting time between free passes can be long and boring. So, if you want your life to be richer and more fulfilling, take that bat off your shoulder and start swinging at the many opportunities that life throws your way. Just as in softball, you'll quickly discover that life is a lot more fun when you swing the bat.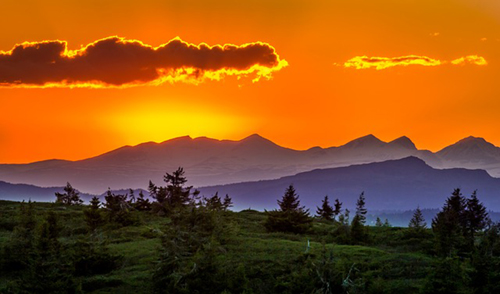 Back in 2,000 I wrote a song titled "Don't wait too long to make your dreams come true." One verse said, "Tell your Mama and your Papa that you love them every day. Cause it won't be too long 'til your Mama and your Papa's gone away." Greg Brayton and I recorded that song, and I often play it for senior groups when I am making a presentation. If I want to be honest, I do believe I play that song and sing along with it more for myself than for anyone else. I need to be reminded often that now is the time to live my life to the fullest. I must give credit to my daughter, Nancy, who on a recent visit talked me up that little walk to Mt. Eno near our home. I am trying hard to listen and recognize other opportunities and respond to them in a positive manner. I guess we all need a good kick in the rear end every now and then. Here is another verse from my song, "You say you got no time for playin', You're workin' the whole night through. Well now, well, if you got no time for playin' You;ll soon be old and sad and blue." I think it is time for a stroll.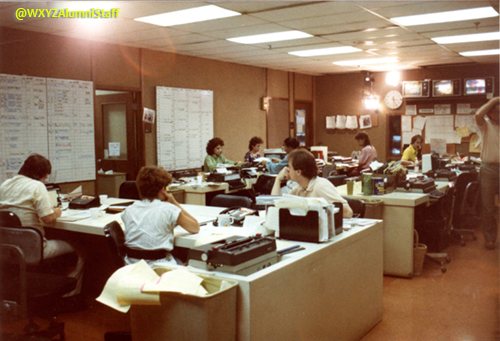 WXYZ Newsroom - 1983
The guy with the eye in the sky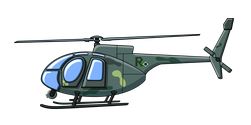 A helicopter pilot with acrophobia? A flyboy who can't stand at the edge of a tall building without panicking? This is Dennis Neubacher, helicopter pilot extraordinaire, former traffic reporter for WJR-AM who now does the morning drive-time report for Channel 7. Despite his fear of heights, he's never been afraid to go up in an airplane or helicopter. And he's been known to cure at least one person of his fear of falling.
Once You Begin, the Rest is Easy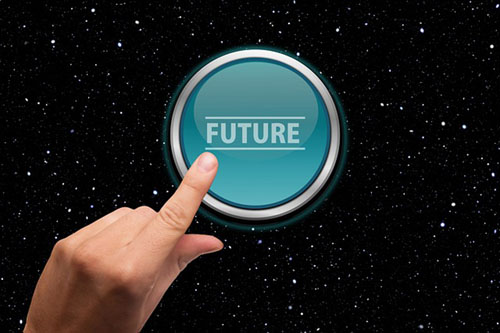 A friend shared this quote with me at a recent meeting. It makes so much sense. If you don't start, you can't finish. If you don't attempt, you can't succeed. A philosopher once said, "A journey of a thousand miles begins with the first step." The same thing holds true for a journey of a single mile. After you take that first step, you begin to build momentum with each succeeding step. This momentum then carries you along just like the wind currents carry a soaring eagle and pretty soon, the destination is in sight. People who are afraid to take that first step never experience this kind of excitement and they often remain in the same place their whole life. So, if you're harboring a dream, now is the perfect time to act on it. Get out there and take that first step. Once you do, you'll discover for yourself that the rest is easy.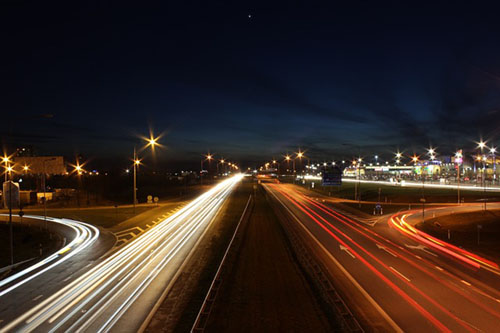 We live about where Interstate 40 joins Interstate 85 and they move along together for a bit. It just messes with my head to think that Jean and I could get into our car and go just about anywhere in our 48 States without getting off the Interstates. There are a lot of times that you can legally drive 70 miles Per Hour.
Last evening we were driving South on I-85 and traffic was all jammed up bumper to bumper in the Northbound lanes. There were fire trucks at the scene and I remember thinking, "I sure hope that road is clear tomorrow." This morning I learned that two people had been killed when they ran off the highway at that time. I had a booking to give a presentation this morning as I wrote this and all I had to do was get on I-85 and zip over to Durham, just about 11 miles drive, get off the expressway and drive a mile and a quarter and there I'd be half an hour early for my talk. Well, this morning I got on I-85 northbound. I'd driven about 2 or 3 miles, traffic stopped and we sat there for just about an hour.
We called ahead and our hostess promised that she'd do some dancing and such to hold the audience and after an hour delay our traffic started moving along just fine. I was about a half-hour late for my scheduled time and did an hour and fifteen minutes and they were a wonderful, receptive, loving audience and all is now well with the world. I'm not sure, though, f I will ever have that much trust in the Interstate Highways again.
We All Need to Throw Kindness Around Like its Confetti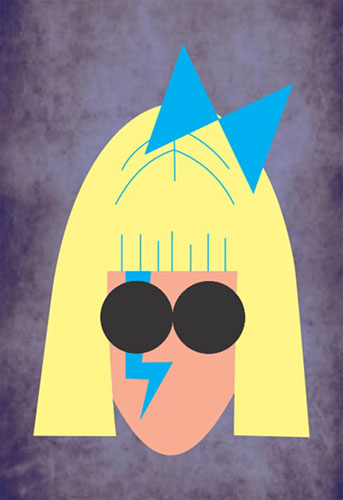 Lady Gaga recently said that, "Kindness is showing love to someone else. I believe that kindness is the cure to violence and hatred around the world." This being the case, kindness is not something that should be horded or conserved. Rather, kindness is something that should be spread with wild abandon like it's confetti! Kind acts, things like smiling at someone you meet, holding the door for someone, letting someone cut in front of you in traffic, paying someone a compliment or providing an encouraging word to someone who is down, cost nothing and they make everyone involved feel happy. There are no negative side effects for being kind; they're all positive. As Emily Frisella put it on Twitter: "KINDNESS: It's gluten free, dairy free, non-GMO, organic, soy & nut free, vegan, iifym, clean, keto, peleo & vegetarian. Try it. You'll love the results." And, it makes the world a much better place.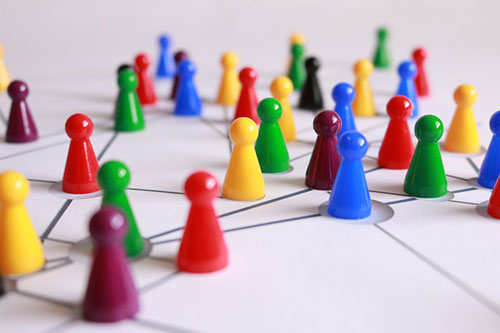 Did you ever dip into the meaning of the word "Synergism" synergism (noun) the interaction or cooperation of two or more organizations, substances, or other agents to produce a combined effect greater than the sum of their separate effects. Ever so often when I encounter that word I have a flood of good memories gushing into my mind.
Take the years I worked with Dr. G. Herbert True at Notre Dame. When we'd get together creative sparks would fly across the room. He sort of mentored me in the speaking business. My earning and learning took leaps forward under his wing. He claims I saved his life. I think we saved each other's. But that is another story.
Terry Pochert, videographer and all around genius. His hours of shooting videos with me in Newfoundland, Michigan, Texas, Hawaii, and Arizona and tedious, patient days of editing resulted in videos that reached a dozen major industries in the U.S. and Canada.
Roger Thurgaland worked with me as a free agent at the Grand Trunk Western Railroad. Together we ground out about fifty audio-visual presentations that I might modestly claim helped change the course of that railroad. Roger was a genius at production and he had a voice that could tempt an angel. Our slide shows, including Operation Lifesaver, (prior to video) are said to have reached millions in conjunction with railroad safety programs. I would hand Roger a tattered sorry script and he would go into our sound room and come out a few hours later with a sound track that would keep me smiling for weeks. What a joy to work with.
Greg Brayton, the music man in my life. For five years our synergy continued to amaze me.
Julius Carrasco, a genius Flamenco World Class Guitarist who found worth in my poor efforts.. He amplified my bongo drums and brought new meaning to my life.
How you find people like this? When Thomas Edison was asked where he got his ideas from said, "They are all around us in the ether of the air. You have to look for them."
In my case these people appeared in my life when I needed them most. Picture them in your mind and keep on searching.
Sometimes the Kindest Thing You Can Do is Listen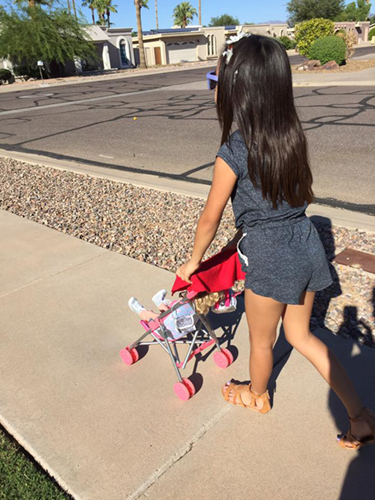 I came across a Facebook post by a radio talk show host in Phoenix who recently fostered then adopted a six-year-old girl whom he refers to as "Sister" in his post. It reads: "When Sister was first placed with us she told us, 'People say that I talk too much.' And she seemed embarrassed about that… So, it was revelatory when I made a connection to what she told us about herself six months ago and what she said to me today. We've been taking walks now for a while. I'm not sure how it started or why, but she likes it when she can get out of the house, taking her doll, Angela, in her stroller while we walk/talk around the block. Our discussions range from the color of unicorns to who-does-what on the playground when a certain person isn't being kind, to what airline is that jet flying overhead?... But today, as we rounded our last corner, she said something that made me choke up, as it was keen insight into her former life with her bio-family. …she hit a crack in the sidewalk and Angela almost tumbled out of her stroller. Sister grabbed her and kept her from falling and then said, 'These walks are always so fun...you never tell me to be quiet or yell at me for talking too much.' TON OF BRICKS... I talk for a living, but this wonderful, little girl reminded me of just how important it is to just LISTEN."
San Juan, Puerto Rico: November 30, 2011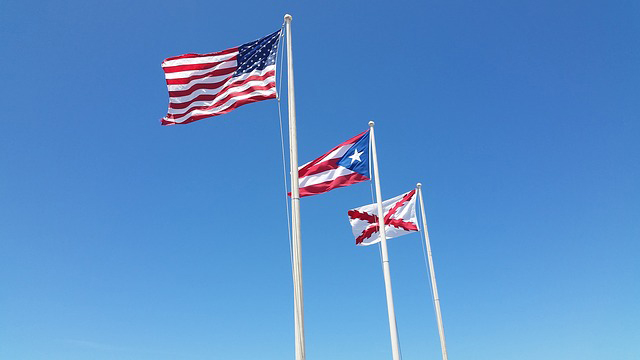 We'd experienced a memorable cruise of the Caribbean and we were spending a few days in San Juan. We toured some and on our last night there we attended a concert by the famous flamenco guitarist Juan Carlos Garcia. For many years he had played on cruise ships moving from ship to ship with evening concerts. Now his audiences came to him. His show included exotic flamenco dancers and although he had aged, his fingers still flew over the strings of his guitar so that you could barely see them at times. What a wonderful memory of that Island.
As I followed the news of Hurricane Maria I felt so helpless watching as the entire island was hit with such fury, then as the storm advanced my heart went out to everyone on that defenseless island and I started thinking about storms like that one and how blessed we are in North Carolina so far this season.
We have a native Puerto Rican named Victor restoring our decks this week. We talked briefly yesterday about the impending storm. He is a minister and a believer that the beginning of the end of the world is at hand when considering natural disasters, terror, crime, strife between nations. And as I watched TV for hours of reports on that storm, of the damage and destruction of so many homes, of the roads, of the flooding, the mountain mud slides, the loss or power on the entire island I decided that, yes, for the people of Puerto Rico, it truly was the end of their world as they knew it and I prayed for a long time before I drifted off to sleep. May God Bless Puerto Rico and all of its people and give them the means and the strength to overcome.
There's a Lot of Kindness in Our World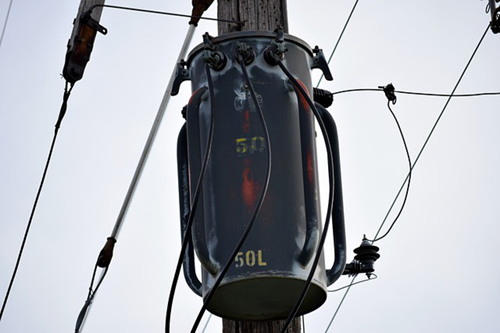 Nicole Moran Proulx from Fleming Island, Florida posted the following on Facebook: "I evacuated from Florida to Georgia for Hurricane Irma. On my way back home, on the interstate in Georgia, I came upon a long line of power company bucket trucks. It took a minute to realize it was an unfamiliar logo on the truck doors. Then I looked at the license plates. Iowa! The linemen in these bucket trucks had left their homes and came all this way to help us down here. I just started crying. Thank you so much. As Mr. Rogers said, 'Look for the helpers.' I saw the helpers yesterday. Good people, thank you so much!" According to the comments on Ms. Proulx's post, trucks and workers were also sent from California, Wyoming, Illinois and Wisconsin, just to mention a few. There's a lot of kindness going on our world. All we need to do is look around to see it.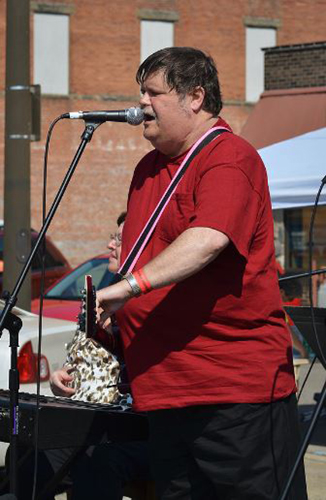 When I perform monthly at our local Senior Day Care Center I share the songs I've written that Greg Brayton and I recorded from 1997- 2001. There were 57 songs in all and it was one of the happiest, most creative experiences of my lifetime. I would take my sows ear set of lyrics and a tune in my head over to the studio arriving at 9 a.m. and just about three hours later Greg and I would shake hands, I'd get into my Red Explorer and drive home with thetape player blasting what seemed like a silver purse of a song from the cassette we'd just completed.
Talk about synergism!-the act of taking two elements and creating something else-, it was like my teaming up with Greg in a joint effort and doing magic math. To me it was like 1+1= 47 or 153 or 7,692. In Greg's studio my mind would spin. Some mornings I would sit out in Greg's parking area trying to build up the courage to take my sorry offering inside. It was as if Greg's genius, together with his magical synthesizers, offered just about any concept of music my wild imagination might conjure up. Once it was a Salvation Army Band on the corner. Another time an old blues piano man in a smokey bar. A karaoke singer in a sleazy club. A bunch of rockers with a couple of motorcycles roaring around the studio. Church bells. A church choir. Strings, violins -lots of violins - and then full string sections for background. Male and female duets with all voices coming from Greg. He was a screeching Edith Bunker or the sweet voice in a tender love song.
Greg cranked out unique arrangements on the spot. When we recorded my patriotic song America is So Beautiful, Greg brought tears to my eyes. Recording my song "If I Loved You Any More You'd Be My Dog," made us work overtime that day because we were actually rolling around on the studio floor with uncontrolled laughter.
One day I brought in what I think is one of my best songs titled "I Just Love Wakin' Up With You." I asked Greg to just sing it without a background and then vamp in a guitar background. Greg insisted that that was not the way he recorded songs. He explained that he first he had to lay in a background, some rhythm, and some actual music line he could follow while singing. We discussed this for some time and I finally yelled out a challenge, "Greg, you are chicken. You can do anything if you just try it!"
Greg walked over to the area where he recorded the vocals and sang right through that entire song without musical background. He then went back with just his guitar and played the most beautiful musical vamping behind the lyrics one could imagine. He did both of these without a single error. Everything was on key and he did it in one take. I love that song and the way Greg did it. It gives me goose bumps.
Every time I pick up a CD now I think about Greg. He was a loving, caring man and his greatest joy in addition to family was performing in the Coldwater United Methodist Church in Coldwater, Michigan where he served as Director of the Praise Band and continued to be involved with the music program for the 12 long years after he was diagnosed with cancer. At his funeral the church was packed with his fans who loved him and many more stood outside. At a couple of stores in town the signs on their windows read, "Gone to Greg's Funeral."
I wish that everyone might experience a Greg Brayton in their lifetime.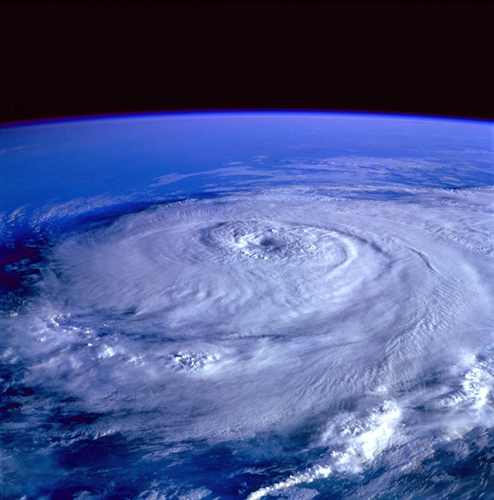 Sitting here in our peaceful home located in Hillsborough, North Carolina half way between the Blue Ridge mountains and the Atlantic Ocean watching weather reports recently as I have gone through varying degrees of interest. Although I possess some love and concern for all Americans I am especially concerned with the safety and good health of my family. Especially me.
When Hurricane Irma was classified as a Cat 5 headed for Miami and predicted to hit Georgia and South Carolina and North Caroline my ears pricked up. I turned to the 24 hour weather news and followed Irma's progress. Hour by hour I checked in for the latest news. It was late when I finally went to sleep Thursday night and on Friday when I awoke around 10:30 a.m. my wife, Jean said, "The predictions have changed. Irma is expected to march through Florida, Georgia, Tennessee and on to an extended path toward Missouri as she weakens. If she does we will just get a lot of rain, maybe. But remember, Irma has the right to change her mind."
My interest waned. I thought of that quote that goes something like, "It all depends on whose ox is being gored." I turned and thought, "It all depends on whose state is being battered." and then on to "Whose home is being flooded or blown away." To, "What's the matter with you Art, can't you feel pain and concern and compassion for all of God's creatures?" So I shut off my computer and went upstairs to ride my stationary bicycle and pray for all humankind.
Costco Cares About its Employees and it Shows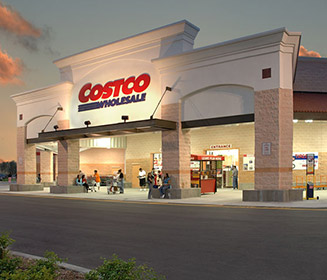 One of my favorite places to shop is Costco Wholesale. The store nearest to my home opened nearly 30 years ago. What impresses me most about the place is that some of the employees who were working there the day this store opened are still there! Furthermore, they're still smiling, greeting you with enthusiasm and are still happy to be there. So, I did some checking to find out why and here's what I found: Costco pays incredibly well and the benefits for employees are great. In addition, Costco promotes from within—70% of its managers started behind the register. Costco also operates with a culture of caring rather than a culture of fear—employees are not afraid of their managers or their CEO. On top of this, the store is closed on New Year's Day, Easter, Memorial Day, Independence Day, Labor Day, Thanksgiving and Christmas so their employees can enjoy these holidays like the rest of us. As one Costco employee recently told me, "There's nobody here who will complain about their job because there's nothing to complain about." So, what's the payoff for all this caring? Costco is ranked number 15 on the Fortune list of The World's Most Admired Companies. All this makes you wonder why more businesses don't operate this way.
A Flight Attendant Who Specializes in Making People's Days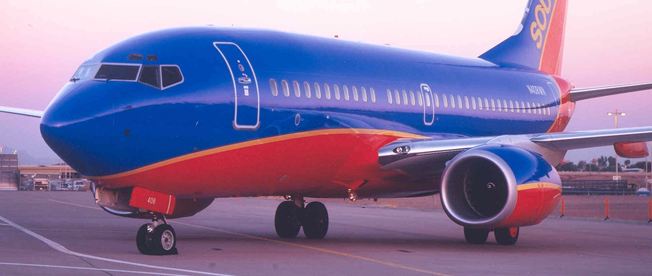 Laurie Liss is a flight attendant for Southwest Airlines who spends a good portion of her life making people's days. According to an article by Lorraine Bailey which appeared in Southwest: The Magazine, "Laurie gives handmade travel pillows to active military members and veterans. When she flies, she carries a dozen of them in her bag. In November, Laurie will be part of Operation Freedom Bird, a trip bringing a group of Vietnam veterans on a healing trip to Washington, D.C. Laurie also participates in local projects to make superhero capes for kids with medical conditions." Why does she do this? In her own words, "I've learned that you get back what you put in. Even small gestures can make a big difference in a Customer's day." We should all aspire to live our lives like Laurie.

There are a lot of wonderful quotes around expressing the idea that all we have is today. That is becoming more and more important to me with each passing moment as I race forward into my third childhood. It seems that recently not a day passes without my reflecting on that question coming up again, "What haven't I done with this day that I should have or might have done?"
Exercise. I write that down on my list every morning and often I find it is already 10 PM and I haven't done anything but ride my stationary bicycle for twenty minutes. There are five other things I try to do involving standing, laying on the floor, standing against a door jam, using light weights and walking. When I do them all my agility improves.
Mind exercises. I do some memory exercises during the day, perhaps while walking. I used to take long walks and run through my speech material reciting one story after another mentally. If I was in a secluded spot I might do them out loud working on the rhythms and timing or the vocal varieties such as a whisper or a shout. When I go to bed I sometimes see if I can remember the titles of the sixty or so songs that I have written. Last night I got to fifty seven. When I was really doing a lot of speaking I used to remember the names of up to a hundred different bits, or clumps or vignettes. They were speech segments, most lasting about seven minutes or so. Over the years my dear friend, Terry Pochert, who has done my video presentations for our clients, has captured about thirty or more of those.
Contacts. For some reason I don't do much on Facebook. When I was playing that character Almost Andy as an Andy Griffith look alike a lot of strangers flocked to my Facebook site but I never explored it. Soon it seemed to me to be a place where others met to exchange conversations that I was in no way involved in. I never took the time to figure Facebook out. I still keep in touch with others by e-mail or by this Monday Morning Memo.
Like most old dogs I have observed over the years, I am not learning a whole lot of new tricks. Trouble is I am forgetting a whole lot of the old ones.
San Francisco's Hottest Restaurant Also Serves Up Second Chances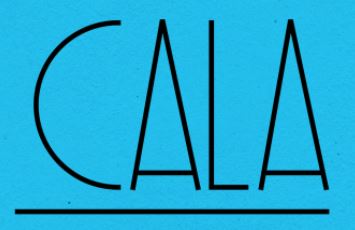 Cala is a chic, high-end Mexican Restaurant located in downtown San Francisco that's drawing rave reviews from food critics and patrons alike. While Cala has generated an amazing amount of buzz since it opened in 2015, what makes its story even more compelling is that 40 percent of its staff is made up of formerly incarcerated individuals. The idea to hire these people was the brainchild of Cala's General Manager, Emma Rosenbush. Prior to getting into the restaurant business, she spent three years at a nonprofit organization called the Berkeley Prison Law Office. It was there she realized that the lack of post-prison employment opportunities was the reason more than 50 percent of these formerly incarcerated individuals wound up back in prison. At this point, Ms. Rosenbush decided that if she ever had the opportunity to hire some of these former convicts, she would. When she went to work for Cala, she reached out to these former convicts through her previous employer and the San Francisco Adult Probation Department and used them to assemble the restaurant's new staff. It took a lot of extra training because many of these people had no previous restaurant experience but in her opinion, it has been worth the effort. Her fledgling employees have become restaurant professionals and are now moving up through the ranks and staking out careers in the restaurant business. Whenever Ms. Rosenbush reflects on this she says, "It makes me tear up; it's so radical." What a wonderful challenge this restaurant has taken on. If you would like to read more about this wonderful restaurant, click on this link.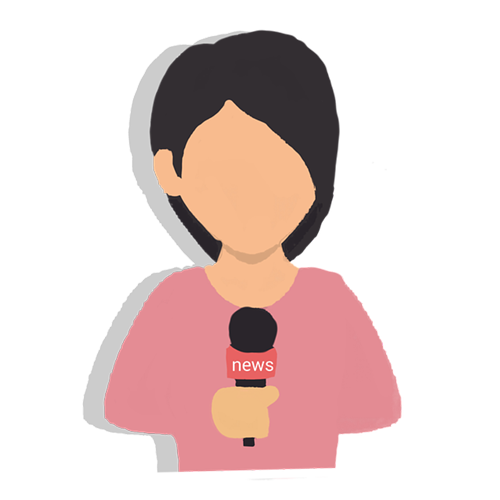 I just made up a new game that I play when I listen to political newscasts. I try hard to play it silently. Whenever a reporter cites an unidentified high level source from anywhere, I say to myself, (Horse Manure!) and I smile. What they are saying is, "I can't verify this folks, but isn't it cute or interesting?" Or when a reporter says, "A number of people are asking..." Again I say, "Horse Manure!" That is about the same as saying, "I was just wondering..."
You can use your own retorts. "Horse Manure!" isn't really mine. I don't think that there are any standards or ethics or reliability or even much truth involved in many of the alleged news broadcasts today. The news is driven by ratings. High ratings bring in more advertising revenue. I often believe that imagination run wild and rumors just wishes are the basis of many stories. Once you become convinced that it is all a little game that is going on twenty four hours a day ad nauseam you might consider a new hobby to spend your time away from the screen. How about writing a blog?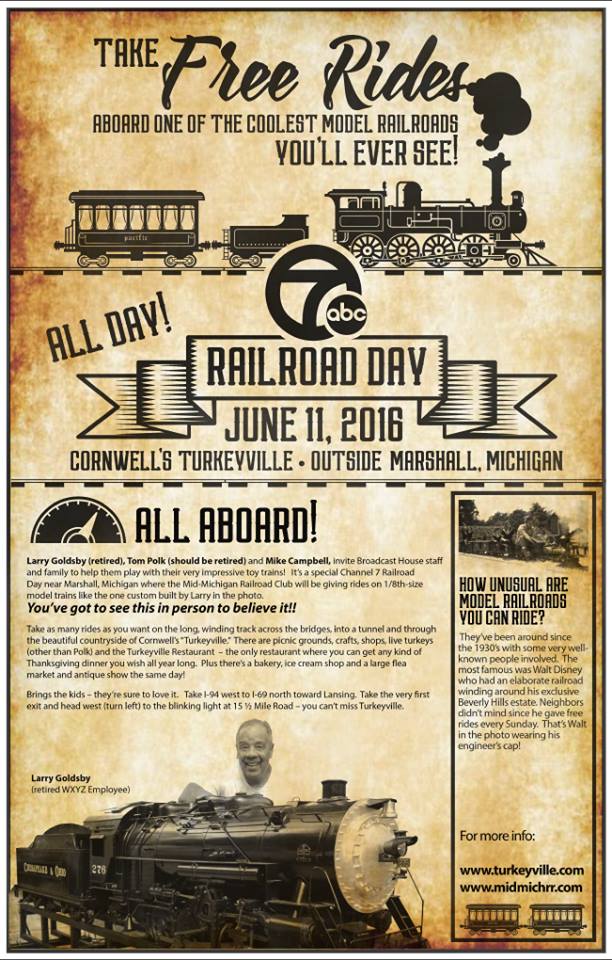 WXYZ sponsors Railroad Days
A Flight Attendant Shows Us Things Are Not as Bad as We Think They Are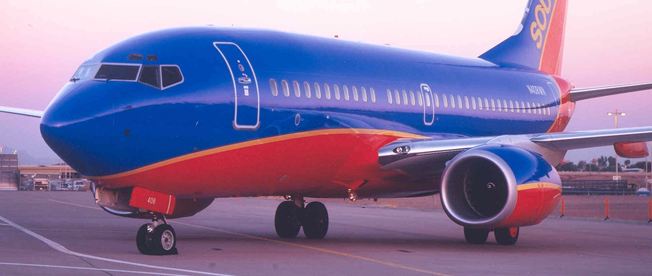 When I became a flight attendant for Southwest Airlines, I thought I'd be dealing with nothing but jerks, unruly passengers and so forth, but I soon came to realize, those are just the highlighted stories you hear about via the media. In reality, those types of incidents only happen every few months or even longer after having dealt with tens of thousands of good people who are also nice. I was surprised by this ratio—with how many kind acts I witness everyday I'm at work compared to the unkind acts that get reported in the media. Passengers regularly bring us thank you notes, candy and gifts. In addition, they help each other with their bags, giving up their seat without being asked for a couple or a family, buying their neighbor's drinks, making new friends and so forth. I honestly feel like I'm seeing kind behavior MORE often lately and it makes my heart so full. I was getting a little overwhelmed with all the negativity on my Facebook feed, but after seeing so many kind acts during my recent trip for work, I was reminded that I have a major crush on this world and all the kind people in it. Let's stop giving the hate and fear any mention or fame at all and focus on all the kind acts that are continually going on around us.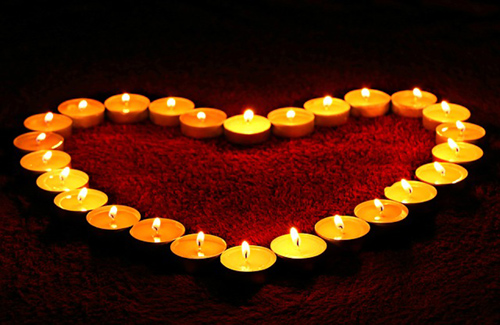 Once again there seems to be a whole lot of anger and hatred traveling around this nation of ours. What is that old slogan, "Divide and conquer?" Yes that's it. Well, it appears to me that we are a nation becoming more and more divided, not just politically in Washington where so many of our so called "leaders" are spouting off on all of the people and the things they are against but in the daily signs that we are becoming divided socially - by race, by religion, by age groups and within our very family structures. I'm reminded of that old song that went, "What the world needs now, is love sweet love. That's the only thing there's just too little of."
In 1992 I wrote a book titled "Love is the Target." It was a challenge to myself and to the whole world to become more loving in our lives. I don't know about you, our readers, but today I am going to make a real effort to become more loving. God Bless.
Earl Pochert's Last Letters Before His Death at the Battle of the Bulge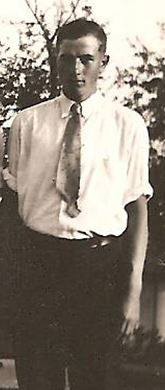 During a very complicated battle near the end of World War II, American forces advanced toward Germany in a very intense war called the Battle of the Bulge. The lives lost were many and included my uncle, Earl Pochert.
In a letter written to his brother and sister-in-law (my parents), Earl wrote about the "hell" of war.
Earl Pochert died on January 3, 1945, (the actual date is a bit uncertain because of the nature of the deaths and the ability to identify the bodies). The following letter was written on December 27, 1944. This was just a few days before he died.
To my understanding, the letter took some time to arrive in the United States most likely well after the notification of his death to his parents (my grandparents) . You can image the emotion of the readers.
The letter was talked about before my enlistment in the Air Force. My parents stressed the importance of the pledge that I made when enlisting. I'm sure this letter and the fact that myself and my brother, Kurt Pochert, who entered the Navy, made a big impact on their concern for their sons.
Some Airline Employees Really do Care

I was reading the Southwest Airlines in-flight magazine during a recent flight from Chicago to Phoenix when a "praising letter" from a Southwest passenger caught my attention. The letter, from Delores Sutton who was traveling in a wheel chair, said such good things about Southwest Airlines that I wanted to share it with you. It went, "Dear Southwest, Recently I was waiting to board a connecting flight and had been rushed to the gate just in time for boarding. I asked Southwest Captain Mark Greising, who was standing behind me, if he knew the length of the flight. I wondered if I had time to get something to eat before takeoff because I had been on another lengthy flight and wanted to pick up a sandwich. Another passenger offered me one of his nutrition bars, which I declined. At that time, Capt. Greising asked me what my favorite sandwich was. When I looked back, he was gone. He returned with a delicious sandwich for me and refuse to accept any money. This was totally a surprise and one that I won't forget. Mark Greising is another reason why I continue to fly Southwest Airlines for all my travel needs." This is a great example of how all airlines should be run.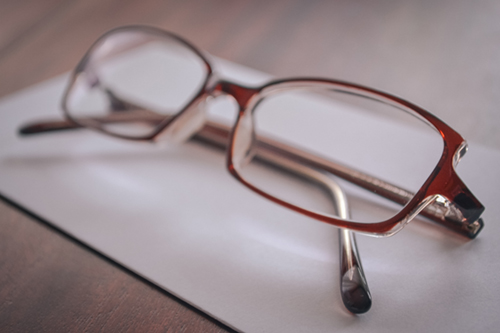 The wife of my old music partner had made arrangements for me to visit a women's maximum security prison and do an inspirational talk for the prisoners. In the past I had done half a dozen talks at prisons and I always felt that I learned something on such visits.
The prison had a nice big assembly room and every seat in the auditorium was filled. After my introduction I began my speech and it was going just fine. Of course there were guards standing right up front and at all of the exits and it all seemed rather intimidating.
I reached for my glasses which I had sitting on a little table on the stage and somehow I dropped them. One of the lenses just popped right out.
I simply looked out at the audience and asked, "Who will try to fix my glasses for me?"
After a long pause one of the older women who was sitting in the front row reluctantly raised her hand and I walked to the front of the stage and signaled for her to come forward and take the glasses.
Three guards came rushing forward to protect me from that sweet old lady.
I negotiated with them and managed to hand her the parts.
She sat down and examined the glasses and said, "A screw is missing."
One of the other prisoners sitting in the front row said, "I see it." And she stood up and tried to approach the stage but those three guards appeared again and stopped her.
Evidently the guards were just doing their jobs. Again we negotiated. The girl retrieved the screw, handed it to the other prisoner who was working on my glasses and went back and sat down.
I went back to my speech and a couple of minutes later the lady signaled me that she had my glasses fixed.
We negotiated again with those three guards and she gave me my glasses. I thanked her and asked her name.
"Bonnie," she said, "Like in Bonnie and Clyde."
The audience roared.
"Yeah, I've read about you." I said, playfully. They laughed again..
"Thank you Bonnie." I said, "Without those glasses I would not have been able to read a poem I had planned. In fact, you just saved me a real mess because without you I could not have gone on. Let's give Bonnie a nice round of applause…no, hold it. Bonnie has saved the day. I want you all to join me in giving Bonnie a standing ovation. Everybody up." They all stood up and I led the applause.
Bonnie just stood there looking out at that audience with the darndest look on her face. She was absolutely dumbfounded.
Later I found out that Bonnie had been one of their most uncooperative prisoners and she was serving a life term for murder.
A few days later I gave Sally a few books and poems autographed to Bonnie and a couple of months later Sally told me that Bonnie had really changed for the better following that meeting. I learned that after that standing ovation she had changed her attitude about herself. She had become somebody special.
How many people go through their entire life without ever receiving one standing ovation? Close your eyes and listen. I'm giving you one right now.
---
---
Being-In, Being-For, Being-With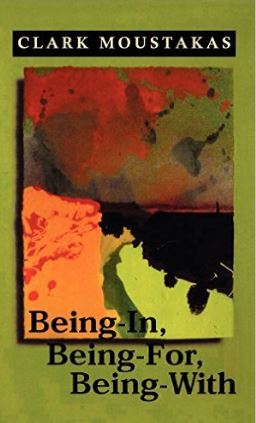 This text examines a series of pervasive themes of human existence and the challenges of being and relating. Areas investigated include: the nature and meaning of being different; possessiveness and being possessed; and dimensions of loneliness, mystery and self-disclosure.
Turning Your Customers into Long-Term Friends: The Secret Sauce that Guarantees Repeat and Referral Sales [Kindle Edition]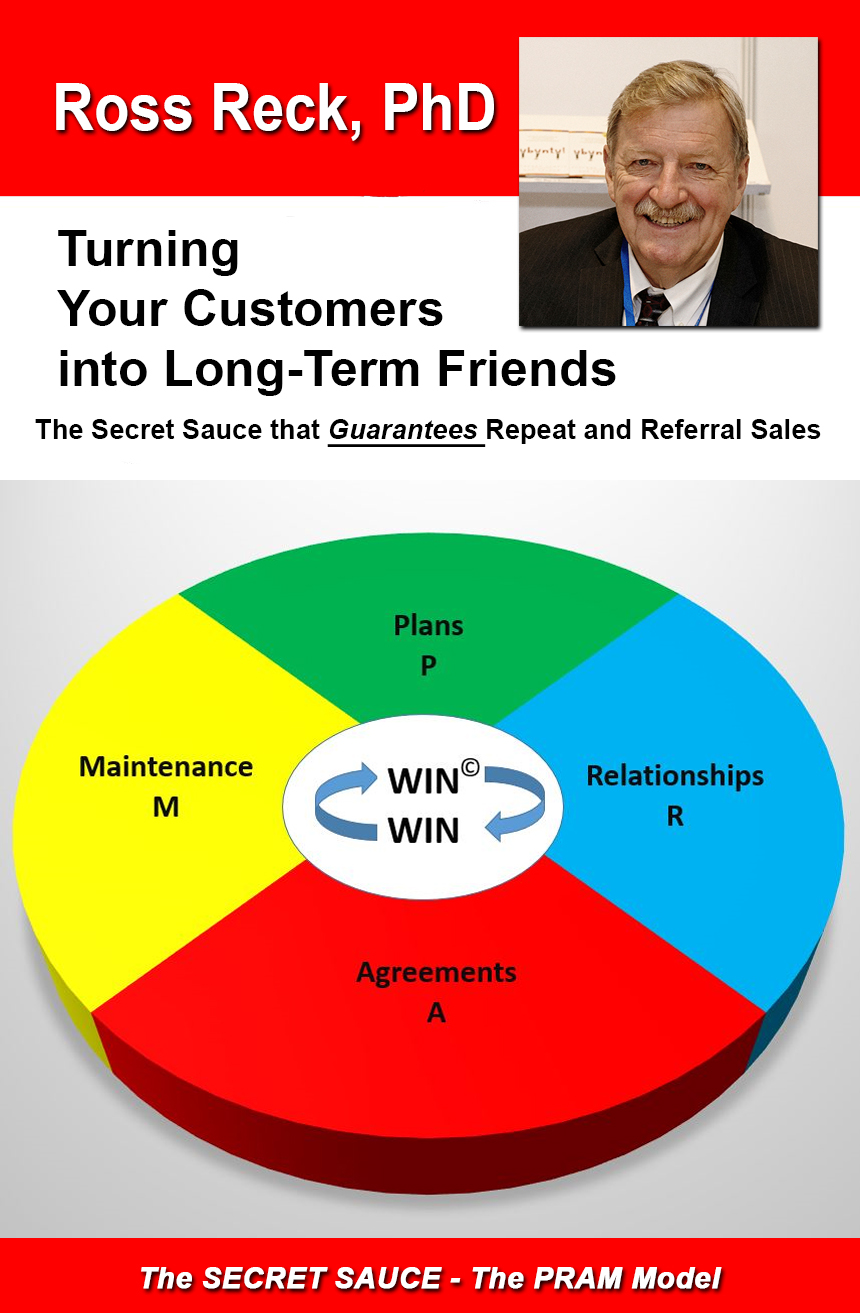 There's only one way to become an outstanding success as a salesperson. It's called repeat and referral sales. It doesn't matter if you're selling cars, real estate, insurance, pharmaceuticals, financial services or farm equipment. If you don't focus your efforts on generating repeat and referral sales, you're going nowhere as a salesperson. Furthermore, there's only one way in which you can get your customers to provide you with continuing repeat and referral sales and that's by turning them into long-term friends.
Let me give you an example: Joe Girard was a car salesperson for Merolis Chevrolet in Detroit. For 12 straight years Joe was listed in The Guinness Book of World Records for being the world's best new car salesperson. During his final year of selling cars, Joe sold 1,425 new Chevrolet cars and trucks! That's 1,425 new Chevrolet cars and trucks sold by a single salesperson during one calendar year!
John H. Burdakin and the Grand Trunk Western Railroad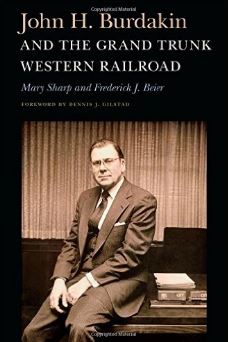 John H. Burdakin and the Grand Trunk Western Railroad provides a look at the principles and personal values that guided John H. Burdakin through a long, successful career as a top manager at three railroads—the Pennsylvania, the Penn Central, and finally the Grand Trunk Western, where he was president of the regional carrier from 1974 to 1986. The book, written from interviews with Burdakin before his death in 2014, gives real-life examples of how Burdakin's management principles and personal qualities helped him solve labor- management problems, update railroad technology, protect worker safety, and improve employee morale while managing a four thousand–person workforce. It introduces colorful characters who were involved in American railroads, as well as the serious, life-threatening issues that confronted railroads in the last half of the twentieth century in America. This book will provide insights for managers of any business as well as for those seeking to balance a successful career and a rewarding home life.
Tempe - Then and Now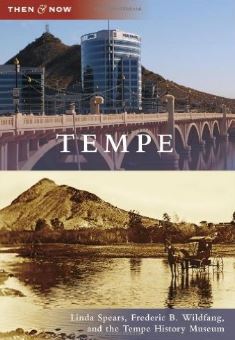 Charles Trumbull Hayden built the first canal on the south side of the Salt River in 1870. Soon after, he built a store, a flour mill, and a cable ferry across the river, and he started a town. Since then, Tempe has changed from a small farming community to a lively urban center. Moreover, Tempe's residential growth has made it the seventh-largest town in Arizona.
Writing Without Bullshit: Boost Your Career by Saying What You Mean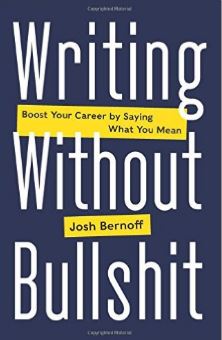 Joining the ranks of classics like The Elements of Style and On Writing Well, Writing Without Bullshit helps professionals get to the point to get ahead.
It's time for Writing Without Bullshit.
Writing Without Bullshit is the first comprehensive guide to writing for today's world: a noisy environment where everyone reads what you write on a screen. The average news story now gets only 36 seconds of attention. Unless you change how you write, your emails, reports, and Web copy don't stand a chance.
In this practical and witty book, you'll learn to front-load your writing with pithy titles, subject lines, and opening sentences. You'll acquire the courage and skill to purge weak and meaningless jargon, wimpy passive voice, and cowardly weasel words. And you'll get used to writing directly to the reader to make every word count.
At the center of it all is the Iron Imperative: treat the reader's time as more valuable than your own. Embrace that, and your customers, your boss, and your colleagues will recognize the power and boldness of your thinking.
Transcend the fear that makes your writing weak. Plan and execute writing projects with confidence. Manage edits and reviews flawlessly. And master every modern format from emails and social media to reports and press releases.
Stop writing to fit in. Start writing to stand out. Boost your career by writing without bullshit.
100% Employee Engagement Guaranteed! (Revised Edition): Introducing a New Management Model [Kindle Edition]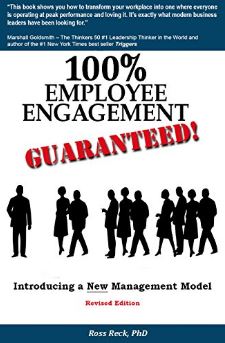 Imagine a workplace where every employee is engaged with their work ... where every employee shows up each day excited about giving every bit of energy, creativity and passion to performing their job. These employees don't need to be motivated because they already are and they channel their motivation toward creating a competitive edge for their company that can't be easily copied. They're constantly making innovative changes to products, services and customer experiences while providing superior levels of customer service which results in loyal customers. This means higher levels of repeat and referral business which, in turn, translates into significant increases in market share. In addition, absenteeism and turnover rates for these fully engaged employees are far below industry averages because they absolutely love what they do. This book presents a new management model that guarantees an employee engagement level of 100%. If you implement this model in your organization, every one of your employees will become engaged with their work; all working at their full potential. Think of what it would mean to the success of your business or organization if you could get all of your employees engaged with their work.
Batting Rocks Over The Barn: An Iowa Farm Boy's Odyssey by Lawn Griffiths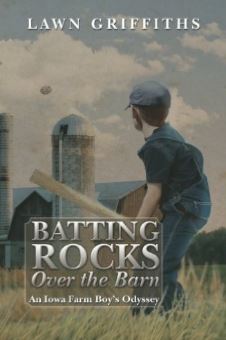 The rhythm of rural life during the 1950s and 1960s comes alive through the eyes of a Grundy County, Iowa, boy who grew up to become a newspaper journalist and farm editor. An idle pastime of batting rocks over the barn or his experiences in a one-room country school or a third-grade debate over whose fathers had the best brand of farm tractors are told in this eclectic collection of some of Lawn Griffiths' most popular "Rural at Random" weekly farm columns in the Waterloo Courier during the 1970s. The award-winning writer tells about driving calves to spring pasture, the mayhem of scattering rats after hog houses were moved, transferring pullets into hen houses in the fall and the death of a beloved blacksmith who was always ready to weld broken machinery parts. He tells of the drudgery of baling hay, the job of cutting corn for silage, and cows tormented by flies in the summertime. Griffiths captures the seasons on the farm from oat seeding in the spring to pulling cockleburs from corn fields in the summer to making the long first day of summer a chore-free "Kids Day." He tells how his father taught teens from town how to properly rake hay and how some came back at night to raid his watermelon patch. There's the account how Griffiths' twin brother earned his pilot's license, then took farmers to the skies to see their farms from above. That and more in a collection of stories of another time on Midwest farms.
The Secret Life of Pets Little Golden Book (Secret Life of Pets)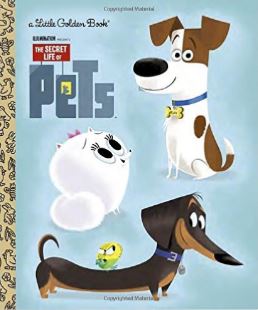 This Little Golden Book peeks into Illumination Entertainment and Universal Pictures' The Secret Life of Pets, a comedy about the lives our pets lead after we leave for work or school each day. It's perfect for boys and girls ages 2 to 5!
19 Fun Things to Do With Your Banana: Recipes with Bananas (Kindle Edition)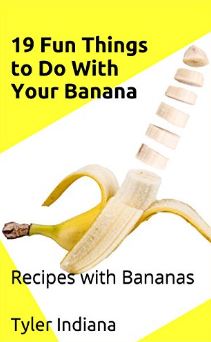 Bananas are one of the most popular fruits ever.
They are healthy, fun, and very versatile.
This is a book filled with 19 various great-tasting recipes using bananas.
And it also includes a brief banana history, and fun banana facts.
Bird B Gone MMFT-050 Flash Tape Bird Deterrent 1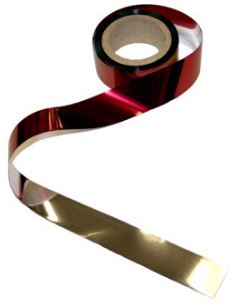 Made from an iridescent red and silver Mylar film, Flash Tape is specially designed to reflect sunlight and crackle in the wind.