Of the thousands of News "Nuggets" that are added to our databases each day, we try to select weekly a few that we feel challenge and inform our viewers/readers the most.
Recent postings from our clients....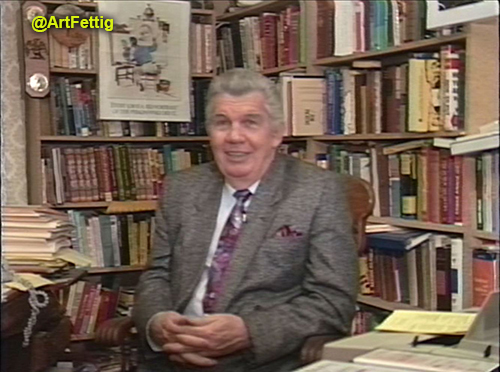 Did you ever look back on your life and ask yourself, "What if I had done things differently?" I just looked at what I had written and started snickering to myself. What a can of worms that thought could produce. I could play a game of "shoulda, coulda, woulda..." There is a song that Sammy Davis used to sing and the lyric went, "I've gotta be me." That is the way I felt when it came to writing and to being a professional speaker too. I always gave myself the freedom to follow my muse. I let my mind, my creative imagination take me to whatever path called me and I would follow it until another voice called. I guess I can stand back and look at what I've written and say "I've done it my own way." What a rack of books I have written - humor, creativity, speaking, safety, sales, a mess of children's books, music, novels. First a humorous Army adventure, a book on two old coots in search of a hit song, an adventure novel on a Success Rally, and some spiritual books - Platinum Rule, Love is the Target, Mentor: Secrets of the Ages and Serenity! Serenity! Living the Serenity Prayer.
Follow the muse...follow the muse.. What a journey it has been. Yes, what a challenge and what a joy too.
Working on a booklet titled "Stuff I Wrote" I came up with 104 books or booklets I have written in my career since that day early in 1961 when I decided to become a writer. I remember the day I followed up on a want ad in the Battle Creek Enquirer offering an Upright Underwood Typewriter for sale. I bought it. And I bought a ream of paper and I went to a local printer and had 100 business cards printed that read, "Art Fettig, Freelance Writer."
I climbed the narrow stairway to our big 3rd floor attic in the home we had just purchased in Battle Creek, Michigan and insulated the walls and ceiling and put up big florescent lights. A local travel agency gave me some big posters to faraway places with strange sounding names and I covered the walls with them. I picked up an old table and a typewriter stand and when my wife and I got our four little children off to bed I would walk upstairs to the attic and do my writing. And I wrote and I wrote and I wrote and I haven't stopped writing since then.
For me the joy was in the writing. I often felt as if I could leap over tall buildings. Most importantly, since that day when I bought that old used Underwood typewriter and had those business cards printed I have lived my life without a bit of alcohol. Writing and speaking has opened so many doors for me and led me to so many amazing adventures in my life that it sometimes almost overwhelms me. All I ever asked from a book or booklet is that it paid its own way. Bring in enough sales to pay for the next one. Everything else is an unexpected blessing. The real joy is in the writing.
One Thoughtful Person Can Bring Out the Kindness that's in All of Us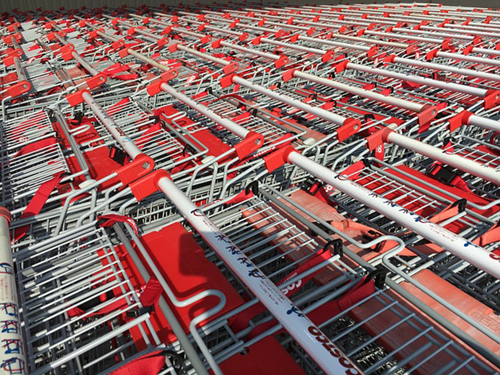 My wife recently made a trip to Costco on a Sunday afternoon to purchase, among other things, a rotisserie chicken. When she arrived at the counter where the chickens are displayed, she noticed that all the cooked chickens had already been taken. As she looked around, she saw that the rotisserie was full of chickens that were still cooking. She then asked a Costco employee behind the counter how long it would be before the next batch of chickens would be ready. He said, "about four minutes." She then walked over to the produce area to pick up a few things and when she returned, 11 people were lined up anxiously waiting for this employee to put the newly cooked chickens into their plastic containers and set them on the counter. This could have turned into an "every person for themselves" free-for-all. But, when the first person in line was thoughtful enough to thank the Costco employee for putting more cooked chickens on the counter, the rest of the people in line relaxed and followed suit by saying "thank you" to this employee when it was their turn to pick up their chicken. In fact, one person even invited a mother with several children to go ahead of him in the line. It's amazing how a single kind act, by one thoughtful person, brought out the best of everyone that was in that line.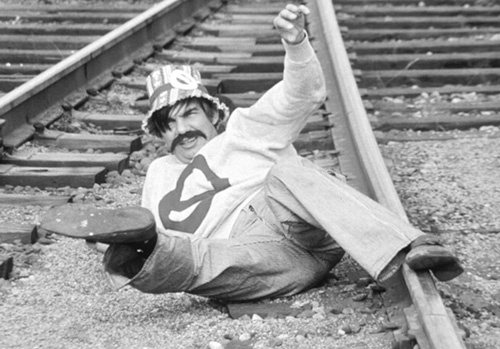 I guess you could say that Father Skiffington, S.J. was my first Mentor. He was my English teacher in my junior year at the University of Detroit High School. Somehow I had been named "Staff Poet" on the Cub Newspaper and he had been reading some of my stuff. One day he called me aside and said, "Art, I do believe God had a plan when He created every living individual and that He gave every one of us a special talent. If we can just discover our special talent and hone it and find ways to use our talent for the good of all humankind then this could become a world full of love and peace and understanding." Then he looked me straight in the eye and said, "Art, I do believe that you were put on this earth to serve as a bad example." I replied, "Yes Father, and look at the great job I am doing with this talent." I could serve well as a bad example in both my conduct and in my academic achievement there.
Later I taught a course titled "You can sell your writing." It was built around a poem I'd written which was rejected twenty-five times. I sold it the 26th time out. My course gave struggling authors the challenge to carry on and some found success. At the railroad years later I played the role of Joe No No in our A-V productions on Safety. Joe No No would break every safety role and we'd show me lying on the ground and we even brought in a stretcher and showed me getting into an ambulance and moaning with great pain. So many times both writers and professional speakers have shared with me how I had inspired them. Some said to me, "Art, I saw you succeeding and it convinced that I could do better in some way and I did." What is your special talent and what are you doing with it right now?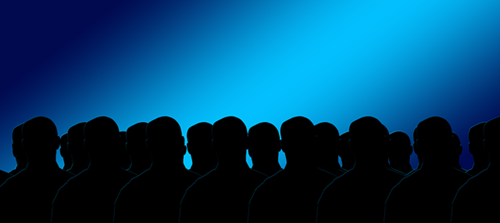 One of my fondest memories as a speaker was the time I was called in by General Foods Management Club to substitute for Euell Gibbons, a natural food TV celebrity. I lived right there In Battle Creek, Michigan where the meeting was to be held. Euell was forever being shown on TV eating cattails and other weird foods he'd locate out in the woods. I worked hard on my opening lines for my talks and so I opened with a comment on being the substitute for Euell Gibbons. I said, "Unfortunately, Ewell could not be with you this evening. I understand he was detained in the Upper Peninsula for violating a virgin pine.(pause) He said he just couldn't resist those crazy cones." (pause)
Let me digress. Once when the great comic Jonathan Winters was interviewed on a show about comedy he said that when he was learning comedy he was told to tell a joke, hit the punch line hard and then slowly count to five waiting for the laughter. Then he said, "I still haven't learned to do it silently. One, two, three, four, five."
Well when I'd write these new opening lines for a speech I had to practice them in my mind. In my rehearsals I used to hit the punch line hard and then count to five silently and then listen for the laughter. I learned to wait until the laughter built too because some audiences are a little slower catching on. And I learned how to let the laughter begin to ebb before I would continue. (Don't step on the laugh.) I learned that there were a thousand ways to mess up a joke and so not all of those opening lines worked the way I visualized them in my mind.
That night I got a great laugh on the first line and then greater laughter and applause on the second. I was home free with that audience from there on. When you are being paid as a professional speaker your job is to win over that audience every time.
Another challenge I faced that evening is best described in this well known quote. "A prophet is without honor in his home town." I've been told by those who know the Bible much, much more than I do that Jesus could not work miracles in his home town. Well, I knew I certainly wasn't in His league.
Now the reason that presentation sticks out in my mind was that I finally had the courage to open with new material and even though this was a home town group I managed to do a great job. It was a small booking but a giant step forward in my career. Most of what I did that evening was my original material. I'd been gaining confidence, building my repertoire and having enough success on a national basis to feel good about my career. I didn't work any miracles that evening but I sure came a long way.
Avoiding the Easy Way Out Leads to a Far More Meaningful Life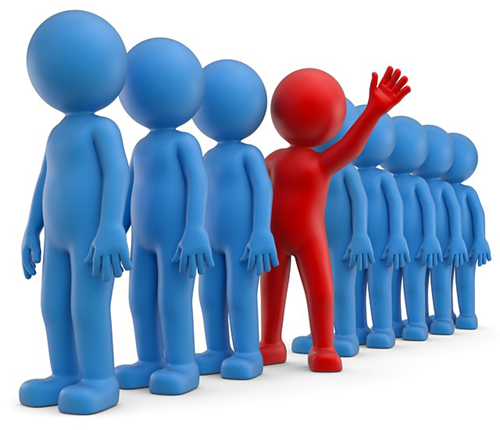 My wife, who directs a foster care and adoption agency, recently taught a class to would-be foster parents. She was discussing some of the challenges and difficulties that come with being a foster parent when one of the people attending the class raised her hand and said, "We do not want to have our life be as easy as it can be. We are interested more in having a purpose in life than in being comfortable." What this person was saying that being comfortable does not add meaning to our life, but having a purpose that we're committed to does. I know far too many people who opt for comfort and take the easy way out and then wonder why their life is boring and without meaning. This is why one of my mantras has always been, "Never take the easy way out because there's little or no reward (tangible or otherwise) and you miss out on an opportunity to add meaning to your life."
There are Times when the Kindest Thing You can do is Listen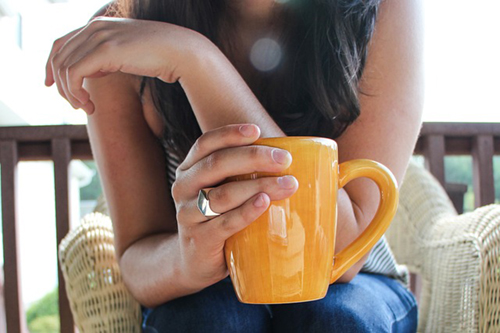 A good friend of mine, who is a social worker, made the following touching post on Facebook about the importance of listening. "For the last several months I've been working with teenagers who are getting ready to age out of foster care. I'm teaching them life skills such as how to apply for and get a job, how to open a bank account and budget, how to receive their GED or HS diploma. Things that your parents are supposed to help you with. It can be frustrating when I see little progress and even less interest. Today I met with one of my clients who has been in the foster care system for several years...moving from home, to home, to home. He started to show some vulnerability. He wants to give up. He's lost. He's confused. He's losing hope. I closed my laptop and put my papers down and I just listened because I could tell he needed to talk more than anything else. Then he said this: 'I can tell you this stuff because I know you're listening to me. You're the only adult who listens to me. Everyone else brushes me off, my case manager is busy, my friends don't believe me. You listen, I can tell because you make eye contact and you put everything else aside, you don't just ignore me.' He didn't need to hear about how to save money each month or how to ask for more hours at work...he needed to be heard. Maybe it's a lesson to have a little more compassion for others. Make conversation with the grocery clerk, the young barista, wave to your neighbor. What if you're the only one who has shown any type of interest in them in months? You never know what kind of impact you can make by just taking a few minutes to be present with someone."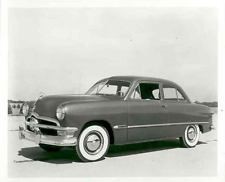 A 1950 black Ford Tudor, loaded with extras. A radio, heater and white wall tires. I bought it on my 21st birthday, July 5, 1950 and paid cash for it, $1,200. Money I'd saved from my job at the railroad. (Those were the days.) Nine months later I was drafted into the U.S. Army and reluctantly kissed my first car goodbye.
How One Man Followed His Passion After Retirement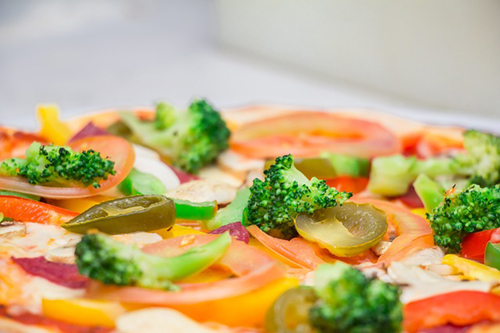 The Wall Street Journal recently carried a story by Glenn Ruffenach about a New Jersey resident named Paul Giannone. Mr. Giannone retired from spending nearly 30 years in the information technology field. He said he picked his career because, "I made good money…but I had absolutely no passion for it." What he did love was pizza, like the kind serve in the restaurants in Brooklyn, where he grew up. According to the article, during his late 40's and early 50's, Mr. Giannone began toying with the idea of opening his own pizzeria. "He became an avid reader of and contributor to pizza blogs, restaurant-review sites and chef forums; he sampled dishes across the country on business trips; he built a pizza oven in his own backyard." All of this resulted in a restaurant called Paulie Gee's which opened in Brooklyn in 2010. Today he has franchises in Chicago, Baltimore, Miami and Columbus, Ohio. As Mr. Giannone put it, "My job is having friends over, making pizza and hanging out…I can't believe I get paid to do this." If you would like to read Mr. Ruffenach's entire article, please click on this link.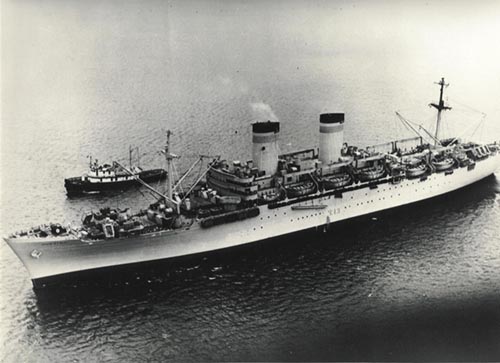 "You had to be there." How many times have you heard that expression as an excuse for somebody's strange behavior. Well, I find myself using that expression when I look at some of the things I have written in my lifetime. For instance, one of my very early attempts at songwriting. The location was three days out from Yokahama on a liberty ship built to transport troops in World War II. This journey was from Yokahama to San Francisco and we had a full load of troops returning from the Korean conflict. The first day out there was a call on the P.A. for volunteers-- musicians or entertainers and while I hardly qualified in either category, I had a willing spirit and a strong desire to avoid latrine duty or such. I volunteered to play drums in the band and as it turned out they had a wonderful group of musicians lacking just one instrument and that was drums. I did a quick audition with them and was accepted. Until I arrived this was an all black band and they sounded much like the Louis Armstrong band.
At the first rehearsal I arrived early and sat down on the ship's steel floor with some other performers waiting for them to open up and there was one fellow there we called Bill Bailey and he played great banjo. After a while a lyric jumped into my head and I told Bailey about it. It went, "Goodbye Yokahoma, Hello Frisco. We're comin' home again. Goodbye Yokahome, Hello Frisco, Back where a friend is a friend. Goodbye Mamason, Goodbye Papason, Hello my Mammy." To make a long story shorter three of us ended up singing it together in our deck show and the troops loved it.
Like I said, "You had to be there." We were all headed home. The troops had been starved for entertainment and our song went straight into their lives and we did five shows on deck. Our song stopped the show every time and we had to do encores. You had to be there, and thank God, we were there right then. I was sure glad I was.
A Man with Terminal Brain Cancer Finds a Way to Make the World Better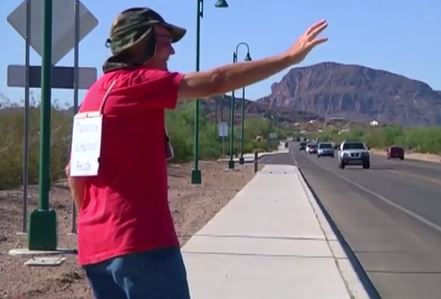 Katheryn Robinson posted a story about Chris Lamb, a terminal cancer patient from Tucson, on nbcnews.com. Mr. Lamb is partially blind and has a slightly paralyzed right side and three tumors in his brain. Instead of moping about his condition and feeling sorry for himself, Mr. Lamb stands at an intersection, five days a week, smiling and waving at everyone who drives by. Each day, he wears one of 150 different signs which convey positive messages such as "Smile" or "Tucson's Greatest People." Mr. Lamb says he came up with the idea on his daily walk to the convenience store down the road. One day he started smiling and waving at passing motorists and they started smiling back. Then he came up with the idea to add the signs. Twelve years ago, doctors told his wife that he had only a couple of years to live at best. His wife believes that his spreading happiness to passing motorists is what is keeping him alive. As Mr. Lamb put it, "A smile. That's all it takes to make this world better…That's all it takes." If you would like to read Ms. Robinson's entire post or see a short video of Mr. Lamb in action, please click on this link.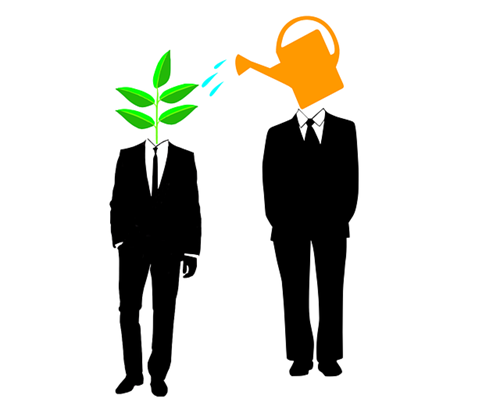 Have you ever identified those individuals who had a major influence in your success and progress?
A few years ago I identified the two men who had the most positive impact on my life. Their framed photos soon found a place on my wall. Seeing them daily I soon developed a nagging feeling that two more men's photos should be up there with the first two. And that had gone on now for years and more photos of men and women who played major or sometimes lessor roles in whatever successes achieved Perhaps it was their signs of interest or maybe needed words of encouragement at a given moment. In some cases it was just an Attaboy from an unexpected source. One of those old song lyrics that keep popping into my head goes, "Little things mean a lot." And little things we say and do can help or hurt others, sometimes in a major way.
I have been so blessed, so many times, by the kindness of other professional speakers, or authors, or teachers, or family members, or even the kindness of strangers has influenced my life and my career. I guess that is it. Blessings. And they have come at all times and places and often from the least expected source.
What I have found is that it is critical that we keep our minds and our hearts open for such blessings and we must fight off that cynicism which creeps in.. We must ever renew our trust in others while discovering opportunities to be of service to others.
When You Observe Kind Acts, Take the Time to Reinforce Them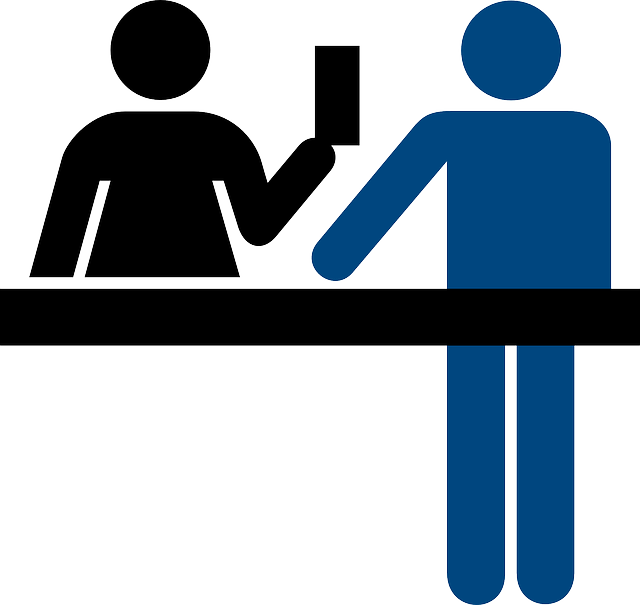 My friend Mary was in a checkout line at her neighborhood grocery store. In front of her was an elderly woman who looked frail and was hunched over. When it came time for this woman to pay her bill, she didn't have enough money. Without hesitation, the checker, who was a young man in his late teens, reached for his wallet, made up the difference, and told the woman to have a nice day. Mary was very impressed with the young man's kind act and she told him so in a very complimentary manner. She then found the checker's boss and informed him of the kind act. The boss said that he would nominate this checker for "employee of the month." When she got home, Mary called the corporate headquarters of this grocery store chain, located the appropriate manager, gave her the young checker's name, and told her about his kind act. This manager told Mary that she very much appreciated her call and would personally call this young man to thank him for having gone the extra mile on behalf of the store and its customers. The lesson here is that if you want to see kind acts repeated, it helps if you reinforce them. You can bet that when this checker is confronted with another opportunity to be kind, he will seize it without hesitation. Good job Mary!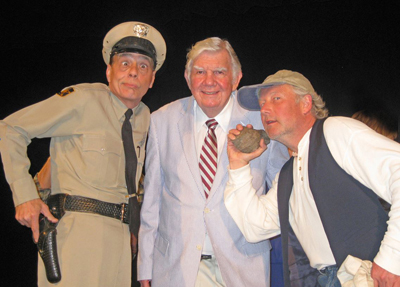 For the past eight years, in a variety of situations, I've been performing as a character we named "Almost Andy." For decades people have been remarking on how much I looked like Andy Griffith. On my 80th birthday I took a course on comedy from a wonderful comic and instructor Rog Bates. At the first class all of the students joined with Rog and agreed that I should base my humor somehow on Andy Griffith. I couldn't accept the role of playing a second rate Andy and so I developed a character called Almost Andy. All of his humor was based on adventures encountered because he looked like an older Andy Griffith in his role of Matlock. For eight years now I have had some wonderful times wearing my seersucker jacket.
Just a week after graduating from the Rog Bates class I had the honor of participating in the Mayberry Days Festival at Mt. Airy and riding in their big parade and then doing a little comedy with many former Mayberry Characters and some great impersonators and the host David Browning, who plays a fantastic Barney and the audience was very kind to me. I've been back to Mt. Airy several times and done a bit in a movie, a marvelous play in Benson North Carolina two seasons with Scott Epperson who died suddenly before we could begin work on the third year. We received some wonderful press coverage from throughout North Carolina. My last function as Almost Andy just three weeks before the Real Andy died was in Raleigh where the soon to be governor of North Carolina mistook me for the real deal. The newspaper banner on the front page the following morning read "Pat McCrory has a Mayberry Moment."
Recently, I donned my Mayberry jacket and Almost Andy appeared in Henderson, NC at their huge car show. I had the honor of working with other Purple Heart Veterans and we were distributing poppies and raising funds in honor of our fallen warriors. (What a great bunch of dedicated guys they are.) I managed to sit on my portable stool and greet hundreds of visitors. It was a very generous group visiting the outing and I want to thank every one of them. Gosh life is great sometimes when we get to let that little kid inside us out.
Taking the Easy Way Out is not a Way of Being Kind to Yourself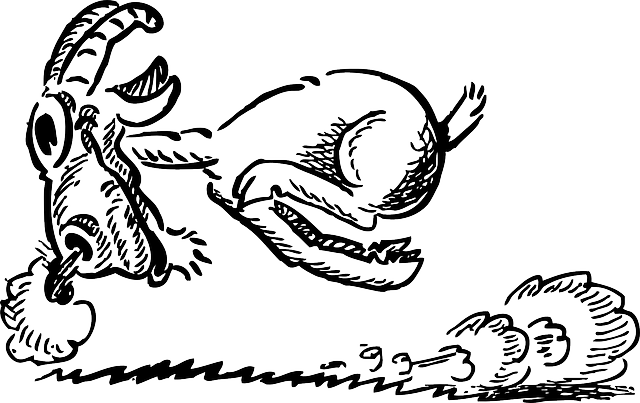 Many people try to avoid difficult situations. They say to themselves, "I think I'll be kind to myself and take the easy way out. After all, the easy way out involves less effort, less hassle, less stress and it hurts no one." In reality, taking the easy way out is actually not being kind to yourself because it causes you to miss out on a growth opportunity. Taking advantage of growth opportunities is how we improve our levels of experience, confidence, and self-esteem. Pursuing the easy way out is like betting on a horse to show that's guaranteed to win. Yes, you do get your money back, but you're no smarter or better off after the experience than you were before. So, if you truly want to be kind to yourself, the next time you're faced with a difficult situation, confront it head on. You'll learn a great deal which will give you the confidence to successfully confront even more difficult situations in the future.
Life is a Lot More Fun When You Swing the Bat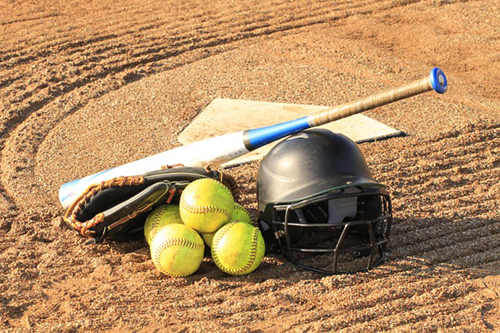 I used to play on a co-ed softball team and I was, by far, the oldest person on the team. One night, as I was picking up a bat, Heather, who batted ahead of me said, "When I first started playing, people would say to me, 'Keep the bat on your shoulder and try to get a walk.' But, I recently discovered that this game is a lot more fun when you swing the bat." The same lesson holds true for life. If you go through life with the bat on your shoulder–yes, you'll get an occasional free pass, but you'll never know the thrill and excitement of getting around those bases because of your own doing–plus, the waiting time between free passes can be long and boring. So, if you want your life to be richer and more fulfilling, take that bat off your shoulder and start swinging at the many opportunities that life throws your way. Just as in softball, you'll quickly discover that life is a lot more fun when you swing the bat.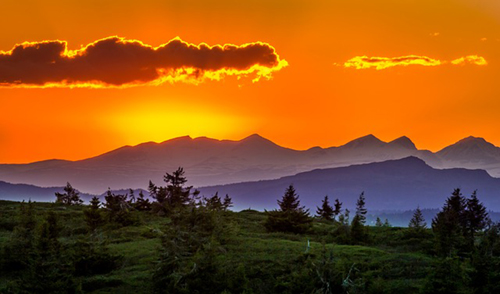 Back in 2,000 I wrote a song titled "Don't wait too long to make your dreams come true." One verse said, "Tell your Mama and your Papa that you love them every day. Cause it won't be too long 'til your Mama and your Papa's gone away." Greg Brayton and I recorded that song, and I often play it for senior groups when I am making a presentation. If I want to be honest, I do believe I play that song and sing along with it more for myself than for anyone else. I need to be reminded often that now is the time to live my life to the fullest. I must give credit to my daughter, Nancy, who on a recent visit talked me up that little walk to Mt. Eno near our home. I am trying hard to listen and recognize other opportunities and respond to them in a positive manner. I guess we all need a good kick in the rear end every now and then. Here is another verse from my song, "You say you got no time for playin', You're workin' the whole night through. Well now, well, if you got no time for playin' You;ll soon be old and sad and blue." I think it is time for a stroll.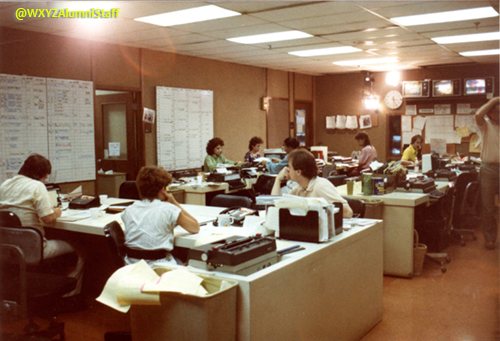 WXYZ Newsroom - 1983
The guy with the eye in the sky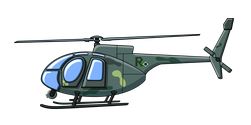 A helicopter pilot with acrophobia? A flyboy who can't stand at the edge of a tall building without panicking? This is Dennis Neubacher, helicopter pilot extraordinaire, former traffic reporter for WJR-AM who now does the morning drive-time report for Channel 7. Despite his fear of heights, he's never been afraid to go up in an airplane or helicopter. And he's been known to cure at least one person of his fear of falling.
Once You Begin, the Rest is Easy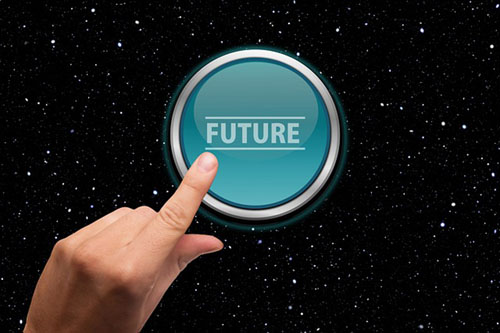 A friend shared this quote with me at a recent meeting. It makes so much sense. If you don't start, you can't finish. If you don't attempt, you can't succeed. A philosopher once said, "A journey of a thousand miles begins with the first step." The same thing holds true for a journey of a single mile. After you take that first step, you begin to build momentum with each succeeding step. This momentum then carries you along just like the wind currents carry a soaring eagle and pretty soon, the destination is in sight. People who are afraid to take that first step never experience this kind of excitement and they often remain in the same place their whole life. So, if you're harboring a dream, now is the perfect time to act on it. Get out there and take that first step. Once you do, you'll discover for yourself that the rest is easy.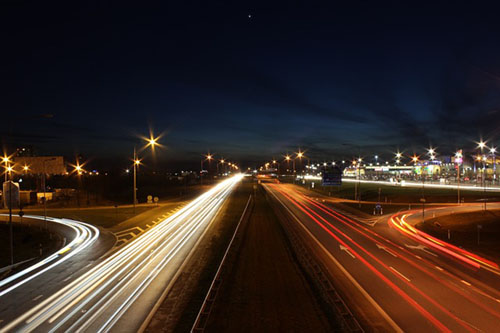 We live about where Interstate 40 joins Interstate 85 and they move along together for a bit. It just messes with my head to think that Jean and I could get into our car and go just about anywhere in our 48 States without getting off the Interstates. There are a lot of times that you can legally drive 70 miles Per Hour.
Last evening we were driving South on I-85 and traffic was all jammed up bumper to bumper in the Northbound lanes. There were fire trucks at the scene and I remember thinking, "I sure hope that road is clear tomorrow." This morning I learned that two people had been killed when they ran off the highway at that time. I had a booking to give a presentation this morning as I wrote this and all I had to do was get on I-85 and zip over to Durham, just about 11 miles drive, get off the expressway and drive a mile and a quarter and there I'd be half an hour early for my talk. Well, this morning I got on I-85 northbound. I'd driven about 2 or 3 miles, traffic stopped and we sat there for just about an hour.
We called ahead and our hostess promised that she'd do some dancing and such to hold the audience and after an hour delay our traffic started moving along just fine. I was about a half-hour late for my scheduled time and did an hour and fifteen minutes and they were a wonderful, receptive, loving audience and all is now well with the world. I'm not sure, though, f I will ever have that much trust in the Interstate Highways again.
We All Need to Throw Kindness Around Like its Confetti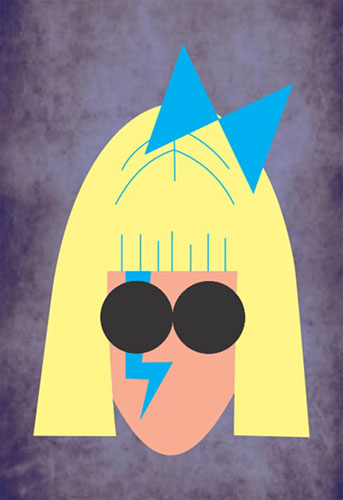 Lady Gaga recently said that, "Kindness is showing love to someone else. I believe that kindness is the cure to violence and hatred around the world." This being the case, kindness is not something that should be horded or conserved. Rather, kindness is something that should be spread with wild abandon like it's confetti! Kind acts, things like smiling at someone you meet, holding the door for someone, letting someone cut in front of you in traffic, paying someone a compliment or providing an encouraging word to someone who is down, cost nothing and they make everyone involved feel happy. There are no negative side effects for being kind; they're all positive. As Emily Frisella put it on Twitter: "KINDNESS: It's gluten free, dairy free, non-GMO, organic, soy & nut free, vegan, iifym, clean, keto, peleo & vegetarian. Try it. You'll love the results." And, it makes the world a much better place.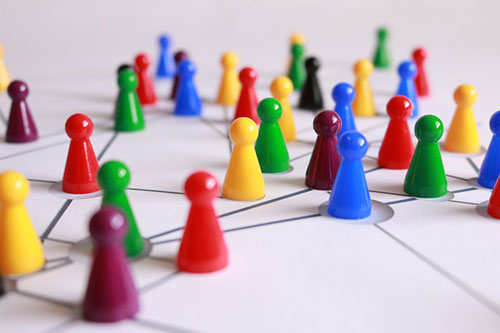 Did you ever dip into the meaning of the word "Synergism" synergism (noun) the interaction or cooperation of two or more organizations, substances, or other agents to produce a combined effect greater than the sum of their separate effects. Ever so often when I encounter that word I have a flood of good memories gushing into my mind.
Take the years I worked with Dr. G. Herbert True at Notre Dame. When we'd get together creative sparks would fly across the room. He sort of mentored me in the speaking business. My earning and learning took leaps forward under his wing. He claims I saved his life. I think we saved each other's. But that is another story.
Terry Pochert, videographer and all around genius. His hours of shooting videos with me in Newfoundland, Michigan, Texas, Hawaii, and Arizona and tedious, patient days of editing resulted in videos that reached a dozen major industries in the U.S. and Canada.
Roger Thurgaland worked with me as a free agent at the Grand Trunk Western Railroad. Together we ground out about fifty audio-visual presentations that I might modestly claim helped change the course of that railroad. Roger was a genius at production and he had a voice that could tempt an angel. Our slide shows, including Operation Lifesaver, (prior to video) are said to have reached millions in conjunction with railroad safety programs. I would hand Roger a tattered sorry script and he would go into our sound room and come out a few hours later with a sound track that would keep me smiling for weeks. What a joy to work with.
Greg Brayton, the music man in my life. For five years our synergy continued to amaze me.
Julius Carrasco, a genius Flamenco World Class Guitarist who found worth in my poor efforts.. He amplified my bongo drums and brought new meaning to my life.
How you find people like this? When Thomas Edison was asked where he got his ideas from said, "They are all around us in the ether of the air. You have to look for them."
In my case these people appeared in my life when I needed them most. Picture them in your mind and keep on searching.
Sometimes the Kindest Thing You Can Do is Listen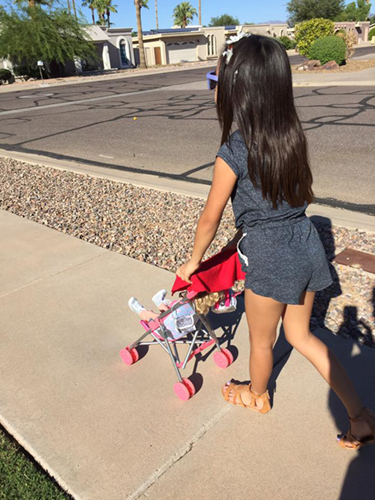 I came across a Facebook post by a radio talk show host in Phoenix who recently fostered then adopted a six-year-old girl whom he refers to as "Sister" in his post. It reads: "When Sister was first placed with us she told us, 'People say that I talk too much.' And she seemed embarrassed about that… So, it was revelatory when I made a connection to what she told us about herself six months ago and what she said to me today. We've been taking walks now for a while. I'm not sure how it started or why, but she likes it when she can get out of the house, taking her doll, Angela, in her stroller while we walk/talk around the block. Our discussions range from the color of unicorns to who-does-what on the playground when a certain person isn't being kind, to what airline is that jet flying overhead?... But today, as we rounded our last corner, she said something that made me choke up, as it was keen insight into her former life with her bio-family. …she hit a crack in the sidewalk and Angela almost tumbled out of her stroller. Sister grabbed her and kept her from falling and then said, 'These walks are always so fun...you never tell me to be quiet or yell at me for talking too much.' TON OF BRICKS... I talk for a living, but this wonderful, little girl reminded me of just how important it is to just LISTEN."
San Juan, Puerto Rico: November 30, 2011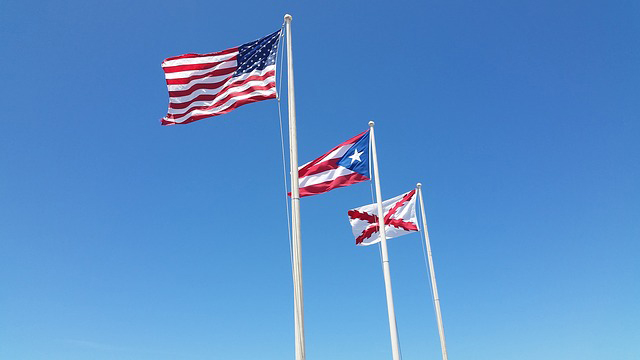 We'd experienced a memorable cruise of the Caribbean and we were spending a few days in San Juan. We toured some and on our last night there we attended a concert by the famous flamenco guitarist Juan Carlos Garcia. For many years he had played on cruise ships moving from ship to ship with evening concerts. Now his audiences came to him. His show included exotic flamenco dancers and although he had aged, his fingers still flew over the strings of his guitar so that you could barely see them at times. What a wonderful memory of that Island.
As I followed the news of Hurricane Maria I felt so helpless watching as the entire island was hit with such fury, then as the storm advanced my heart went out to everyone on that defenseless island and I started thinking about storms like that one and how blessed we are in North Carolina so far this season.
We have a native Puerto Rican named Victor restoring our decks this week. We talked briefly yesterday about the impending storm. He is a minister and a believer that the beginning of the end of the world is at hand when considering natural disasters, terror, crime, strife between nations. And as I watched TV for hours of reports on that storm, of the damage and destruction of so many homes, of the roads, of the flooding, the mountain mud slides, the loss or power on the entire island I decided that, yes, for the people of Puerto Rico, it truly was the end of their world as they knew it and I prayed for a long time before I drifted off to sleep. May God Bless Puerto Rico and all of its people and give them the means and the strength to overcome.
There's a Lot of Kindness in Our World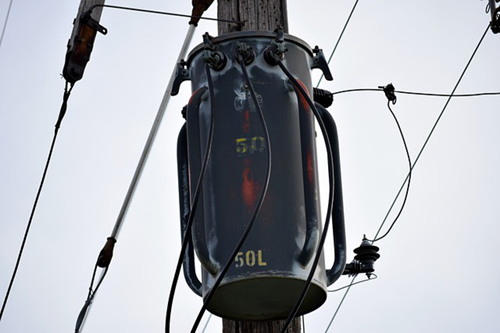 Nicole Moran Proulx from Fleming Island, Florida posted the following on Facebook: "I evacuated from Florida to Georgia for Hurricane Irma. On my way back home, on the interstate in Georgia, I came upon a long line of power company bucket trucks. It took a minute to realize it was an unfamiliar logo on the truck doors. Then I looked at the license plates. Iowa! The linemen in these bucket trucks had left their homes and came all this way to help us down here. I just started crying. Thank you so much. As Mr. Rogers said, 'Look for the helpers.' I saw the helpers yesterday. Good people, thank you so much!" According to the comments on Ms. Proulx's post, trucks and workers were also sent from California, Wyoming, Illinois and Wisconsin, just to mention a few. There's a lot of kindness going on our world. All we need to do is look around to see it.
---
---
John H. Burdakin and the Grand Trunk Western Railroad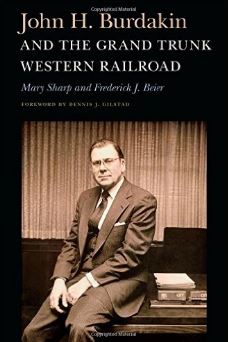 John H. Burdakin and the Grand Trunk Western Railroad provides a look at the principles and personal values that guided John H. Burdakin through a long, successful career as a top manager at three railroads—the Pennsylvania, the Penn Central, and finally the Grand Trunk Western, where he was president of the regional carrier from 1974 to 1986. The book, written from interviews with Burdakin before his death in 2014, gives real-life examples of how Burdakin's management principles and personal qualities helped him solve labor- management problems, update railroad technology, protect worker safety, and improve employee morale while managing a four thousand–person workforce. It introduces colorful characters who were involved in American railroads, as well as the serious, life-threatening issues that confronted railroads in the last half of the twentieth century in America. This book will provide insights for managers of any business as well as for those seeking to balance a successful career and a rewarding home life.
Trapped in Shades of Grey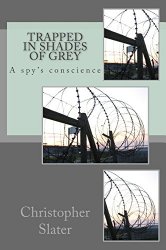 During the trying days of World War II, everyone was called upon to do their patriotic duty. But what if that duty required you to live, eat, sleep, and fight alongside the enemy? Christoph Ernst, the son of German immigrants, is recruited to become a deep cover agent in the German Wermacht. He excels at his assignment as a soldier and a spy. As the war in Europe heats up, he realizes that he has made a huge error- he has made friends and become a part of the army that he is helping to destroy. When the time comes, he is uncertain if he will betray his country or his friends. When treachery is your mission, where do your loyalties lie?
The Greatest Salesman in the World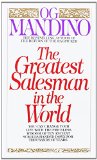 What you are today is not important... for in this runaway bestseller you will learn how to change your life by applying the secrets you are about to discover in the ancient scrolls.
Mandino's main philosophical message is that every person on earth is a miracle and should choose to direct their life with confidence and congruent to the laws that govern abundance.
The Santa Train by Art Fettig [Kindle]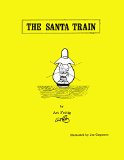 Once upon a time, there was a worn out locomotive that nobody seemed to care about. Except maybe Charlie Weller, who was an old retired railroad engineer. And maybe nobody cared about old Charlie anymore either. At least it often seemed that way to Charlie. He had little to do but sit around and remember the good old days when he would run that ancient train up and down the tracks hauling freight. The Best Verse of Art Fettig, C.S.P and Friends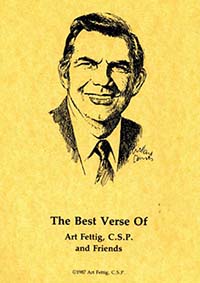 The entire collection of The Best Verse of Art Fettig, C.S.P. and Friends is now available as a PDF download for $2.
You can visit The Shop at Connert Media for full details. You can pay by any major credit or through your PalPal account.
The Platinum Rule by Art Fettig [Kindle Edition $2.99]

Thousands have read it. Thousands of people have been changed by it. It's now available again as an electronic book.
If you believe that by giving, you also receive, then this is a book that will explain how to "kick it up a notch". The idea behind the platinum rule is really quite simple, but must be adhered to in the manner described. Try it and see what happens!
Author's Dedication: To all of the wonderful people I've met who have already discovered the awesome power of The Platinum Rule by practicing it in their lives. And to all those who will discover The Platinum Rule and have the courage and the heart to practice it.